This site is about the Big Brother 19 feeds and contains spoilers! It isn't necessarily thorough: it's what I catch and/or what interests me. It's about watching hamsters: who's doing what and why. Thanks for encouraging my behavior.
Your pal, dingo



PROTECT YOUR ONLINE PRIVACY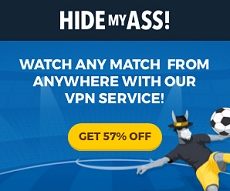 Watch BB Canada, BB UK, Survivor New Zealand, and other non-USA shows






VIEWER VOTING: BB APP STORE



WINNERS: POWER APPS
Re-Draw - not used
Bonus Life - #1 Sam
-Can give one of first 3 evictees a chance to return to the game. If unused, 4th evictee automatically gets a chance.
Upgrade - not used
The Cloud - #2 Tyler
-Immunity for any one noms or veto meeting within 2 months
Identity Theft - #3 Bayleigh
-Can replace noms one time before final eight.

LOSERS - CRAP APPS
Yell! - #2 Rachel
-24 hours getting yelled at
Fake News - not used
Read It! - #3 Haleigh
-Read Hamlet in costume
Hamazon - #1 Faysal
-Periodic [vegan] ham deliveries, must all be eaten
Spammed - not used

Limit one per hamster, whether winner or loser - Voting info & rules
Final vote has closed







BB20 DRINKING GAME


ONE MORE TIME Take a swig whenever someone cries







QUICK LINKS & BOOKMARKS



-SIGN UP for feeds
-WATCH the feeds
-BB20 official site
-Live show tickets

-Feeds updates by @UGotBronx
-My Twitter - my screencaps
-Amazon portal USA or Canada
purchases help me a bit

-Dick at Night with @EvelDick

-BB Viewer by @liquid8d
Requires All Access account

-BB20 Wiki

-Hamster Twitters
BB USA - BB Canada

-Advice for cast friends/family

-VPN to watch BB UK and/or to protect your online privacy







EAST COAST AIR SHOWS



CanadaTV for Roku
$2/month - Global airs BB USA

East coast air show live streams:
- 1 - 2 - 3
NO DOWNLOADS NEEDED - BEWARE OF CLICKING POPUP ADS OR WARNINGS




Donations via Paypal are gratefully accepted!


Watch Big Brother
Seasons 1 thru 20
Plus tons more CBS content






BIG BROTHER SEASONS



CBS All Access
Seasons 1 thru 20

Amazon DVDs BB4 - BB3

Amazon Instant Video
BB18 - BB17
- BB16
- BB15
- BB14
- BB13
- BB12
- BB11
- BB10
- BB9
- BB8
- BB7




ANY AMAZON PURCHASE MADE THRU THIS LINK HELPS ME A BIT
USA or CANADA - NO EXTRA COST TO YOU

BIG BROTHER 20 FEEDS EXCLUSIVELY ON CBS ALL ACCESS
All Big Brother USA seasons + most CBS shows past or present are included
$5.99 PER MONTH INCLUDING 1 WEEK FREE TRIAL or $9.99 AD FREE
COMPUTER - MOBILE - ROKU - CHROMECAST - APPLE TV - ANDROID TV - FIRE TV - XBOX 1/360 - PS4

Recap of the Daily Recaps
Week 4 - July 19 thru 25, 2018
Days 30 thru 36 - Sam HOH
Ratings: TBA edition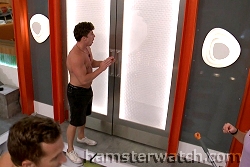 Week 3 - July 12 thru 18, 2018
Days 23 thru 29 - Scottie HOH - Scottie veto - Winston evicted
Ratings: Power Play edition

Week 2 - July 5 thru 11, 2018
Days 16 thru 22 - Kaitlyn HOH - Tyler veto - Swaggy evicted
Ratings: Early Days Yet edition

Week "1" - June 20 thru July 4, 2018
Days 1 thru 15 - Tyler HOH - Faysal veto - Steve evicted
Ratings: They're Already Messy edition

More pre-season - June 2018
Hamsterwatch All-Stars, 2nd Edition
Ratings: What Do We Have Here edition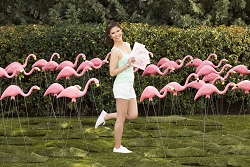 Pre-season - June 2018
Important dates; New York premiere party; For the friends and families
Ratings: Meet the Rookies edition





ANY AMAZON.COM PURCHASE CAN BE MADE THROUGH THESE LINKS - NO EXTRA COST TO YOU
Amazon USA
- Amazon Canada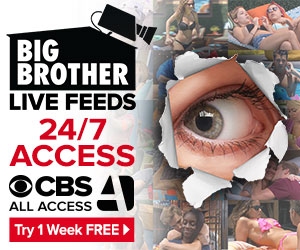 THE FEEDS ARE THE REAL SHOW




Linking to any page here is fine. Please don't repost content from this site (or any other) without permission, and don't repost or hotlink images.



Celeb BB USA FEEDS

Still in Flashback
also BB1 thru BB19 plus OTT, and many other CBS shows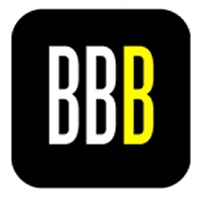 BIG BROTHER BUDDY
Get push notifications for all the big feeds events - iOS or Android



Protect your online privacy with HMA
Watch Big Brother Canada, Big Brother UK, and other non-USA shows


HAMSTERWATCH SWAG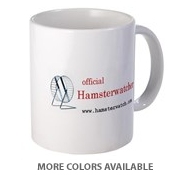 Mugs, shirts, more
Visit my Cafe Press shop




BB CANADA 6 SEASON FAQ
Day 1 March 3: Move-in
Day 5 March 7: Global premiere
Day 6 March 8: First eviction, last two moved in, feeds began
Day 69 May 10: Finale

Hamza was first to enter

Feeds were streamed by Global and were free.

The winner got $100k cash, $30k at The Brick, and Europe trip for two. Runner-up got $20k cash.