This site is about the Big Brother 20 feeds and contains spoilers! It isn't necessarily thorough: it's what I catch and/or what interests me. It's about watching hamsters: who's doing what and why. Thanks for encouraging my behavior.
Your pal, dingo



PROTECT YOUR ONLINE PRIVACY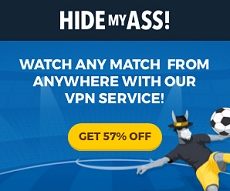 Watch BB Canada, BB UK, Survivor New Zealand, and other non-USA shows






VIEWER VOTING: BB APP STORE



WINNERS: POWER APPS
Re-Draw - not used
Bonus Life - #1 Sam
-Can give one of first 3 evictees a chance to return to the game. If unused, 4th evictee automatically gets a chance.
Upgrade - not used
The Cloud - #2 Tyler
-Immunity for any one noms or veto meeting within 2 months
Identity Theft - #3 Bayleigh
-Can replace noms one time before final eight.

LOSERS - CRAP APPS
Yell! - #2 Rachel
-24 hours getting yelled at
Fake News - not used
Read It! - #3 Haleigh
-Read Hamlet in costume
Hamazon - #1 Faysal
-Periodic [vegan] ham deliveries, must all be eaten
Spammed - not used

Limit one per hamster, whether winner or loser - Voting info & rules
Final vote has closed







BB20 DRINKING GAME


Take a swig whenever someone cries







QUICK LINKS & BOOKMARKS



-SIGN UP for feeds
-WATCH the feeds
-BB20 official site
-Live show tickets

-Feeds updates by @UGotBronx
-My Twitter - my screencaps
-Amazon portal USA or Canada

-Dick at Night with @EvelDick

-BB Viewer by @liquid8d
Requires All Access account

-BB20 Wiki

-Hamster Twitters
BB USA - BB Canada

-Advice for cast friends/family

-VPN to watch BB UK and/or to protect your online privacy







EAST COAST AIR SHOWS



CanadaTV for Roku
$2/month - Global airs BB USA

East coast air show live streams:
- 1 - 2 - 3
NO DOWNLOADS NEEDED - BEWARE OF CLICKING POPUP ADS OR WARNINGS




Donations via Paypal are gratefully accepted!


Watch Big Brother
Seasons 1 thru 20
Plus tons more CBS content






BIG BROTHER SEASONS



CBS All Access
Seasons 1 thru 20

Amazon DVDs BB4 - BB3

Amazon Instant Video
BB18 - BB17
- BB16
- BB15
- BB14
- BB13
- BB12
- BB11
- BB10
- BB9
- BB8
- BB7





BIG BROTHER 20 FEEDS EXCLUSIVELY ON CBS ALL ACCESS
All Big Brother USA seasons + most CBS shows past or present are included
$5.99 PER MONTH INCLUDING 1 WEEK FREE TRIAL or $9.99 AD FREE
COMPUTER - MOBILE - ROKU - CHROMECAST - APPLE TV - ANDROID TV - FIRE TV - XBOX 1/360 - PS4


>> >> >>

>> >> >> >> >> >>

>>

Amazon USA
- Amazon Canada
July 2018
Power Status
Feeds are underway and they are the real show - SIGN UP NOW and get a one-week free trial! No promo code needed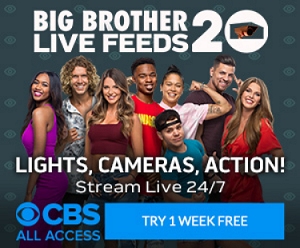 Scottie is Head of Household
Brett and Winston are nominated
Scottie won veto/did not use

Angela, Brett, Sam, Tyler are Have-not

-Sam can give

1st, 2nd

3rd evictee a 'chance' to return to the game - if unused, 4th evictee automatically gets a 'chance' to return
-Tyler has one-time immunity, to be used anytime within two months from July 6
-Bayleigh can secretly change noms before noms ceremony one time until final eight


Upcoming Events
Thursday night: HOH ENDURANCE COMP ON FEEDS, HOH room
Friday: Nominations
Saturday: Veto comp


Next Shows
Thursday 7/12 9pm - Live eviction, HOH comp
Sunday 7/22 8pm - HOH comp?, nominations
Wednesday 7/25 8pm - Veto comp, veto meeting

CBS schedule is Sundays 8pm, Wednesdays

9pm

8pm, live eviction Thursdays 9pm - stream links to watch East Coast airing online are posted in Quick Links & Bookmarks on the left sidebar

After Dark airs for three hours every night on Pop - times vary by area and provider, check your cable guide


Other News
Alliance charts by @89razorskate20: Day 27 - Day 25 - Day 23

Hamsterwatch Forum for real-time feeds updates, screencaps, and air show recaps by @UGotBronx

Diary segment tally by @clamperls

Week 2 popularity poll results #1 Rockstar, #2 Bayleigh, #3 Sam
Follow @89razorskate20 on Twitter to participate: weekly polls launch every Monday 4pm PT/7pm ET

Post-eviction shows are hosted by BB Celeb runner-up Ross Mathews and winner Marissa Winokur, Fridays on Facebook Watch. The first (no eviction) ran June 29.

Ratings Watch Thursday's eviction show won the hour with 1.5 rating, 6 share, 5.26 million viewers, ahead of The Four: Battle for Stardom on FOX with 0.9/5/2.80, Match Game on ABC with 0.6/3/3.49, and two Marlon episodes on NBC with 0.6/3/2.91 and 0.6/3/2.40.

Sunday's show won the hour with 1.4 rating, 6 share, 5.24 million viewers, ahead of Celebrity Family Feud on ABC with 1.0/5/6.30, America's Got Talent rerun on NBC with 0.7/3/3.86, and The Simpsons and Bob's Burgers reruns on FOX with 0.6/3/1.53 and 0.6/3/1.45.

Wednesday's veto show won the hour with 1.4 rating, 6 share, 5.21 million viewers, ahead of Masterchef on FOX with 1.0/5/3.54, ESPY Awards on ABC with 0.9/5/3.94, and Ellen's Game of Games on NBC with 0.7/3/4.03.

Rating and share: adults 18-49 - Rating: % of all TV households - Share: % of households watching TV


Week 3 - Days 23 thru 29 - July 12 thru 18, 2018
Daily and Noteworthy Events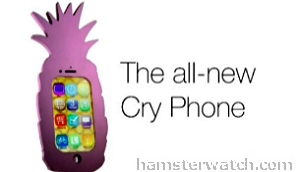 Evicted: Swaggy
Head of Household: Scottie
Have-nots: Angela, Brett, Sam, Tyler
Original noms: Brett, Winston
Veto winner/outcome: Scottie/didn't use
Final noms: Brett, Winston
Evicted: Winston

App Store results:
Winner: Bayleigh/Identity Theft: change noms one time
Loser: Haleigh/Read It: read Hamlet in costume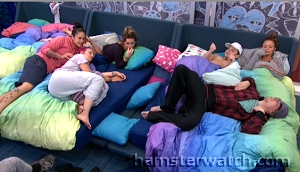 Day 23 Thursday July 12
Most of the campaigning was behind us, and the last minute pitches and decision-making will be done without us just before the show. Hamsters laid around goofing, and eating, and Sam opened her Thursday hair salon for business. As always on a Thursday, Power Status up top will be updated as things happen, and I'll get around to the rest of the page later.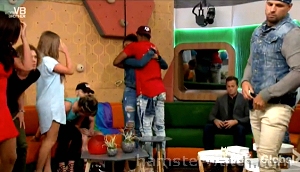 Swaggy was evicted 8-4, the four being Bayleigh, Rockstar, Haleigh, Fessy. He told Julie he loves Bayleigh, and made a comment about Kaitlyn in the habitat when she's got a boyfriend out here. He also said Haleigh was one of the reasons he was evicted, and Julie told him Haleigh voted in his favor. Julie announced this upcoming vote would be the final one for the BB App Store. The HOH comp was called Product Launch, true/false questions about videos featuring clever BB-themed parodies of new tech products from Pineapple Inc: Cry-Phone, Fear-Buds, and Lie Pad. After seven questions, it came down to a tiebreaker between Rachel and Scottie about the length in seconds of Microchip Mayhem comp until Bayleigh's tube was filled, "without going over." Both went over: Rachel said 12,500 and Scottie said 1,199. Scottie was closer to the correct answer of 475 seconds, so he won.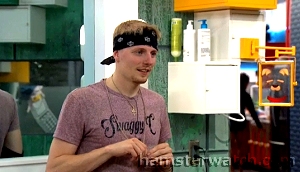 When feeds returned, Kaitlyn ran Scottie an itemized list of things he can and should do as HOH, Bayleigh discovered an ant colony marching in the kitchen, and speculation about the votes was running rampant. Rockstar said Scottie is "diabolical" and a "genius" for evicting Swaggy while wearing his shirt. Fessy got upset with Kaitlyn when she said she assumed the four votes were him, Bayleigh, Rockstar, Scottie, and Haleigh had trouble convincing Fessy she actually voted with him.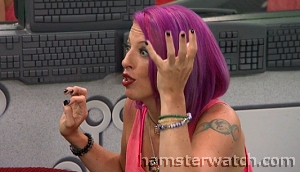 Rather than go into mourning, Bayleigh made social rounds all over town, and most of the girls flocked to hang out with Scottie. Fessy grumbled a lot about not understanding what was going on, while being on slop and locked inside. Scottie told Tyler his vote was to frame Haleigh, and Tyler said it was a "savage" move. The two of them agreed to work their respective sides. Winston did more of his manic angry whispering, and Rockstar did more "Scottie's an evil genius" loops. Rockstar also told several, including Kaitlyn and Haleigh, about "The Core" alliance of Tyler, Scottie, Swaggy, which she'd learned from Bayleigh. Of course Kaitlyn took that immediately to Tyler. Scottie swore to Fessy that he, Bayleigh, Haleigh, Rockstar, Sam would be safe. Bros got weird, like they do.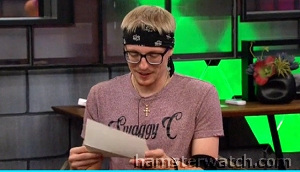 Scottie got his room around 11pm, and the group made a hell of a racket waiting for it to unlock. His letter was from his mom, and he also got his sister's pink toy something he always steals, earplugs, chocolate milk, Nirvana's Nevermind, champagne, socks, a hat, a bandana, and a cabbage. He didn't know why he got a cabbage. Most of them stuck around longer than usual. Several including Kaitlyn and Bayleigh wanted to open the champagne but JC said it was for Scottie and Sam to share some night this week, and Sam said "get it cold first." Bayleigh said "it's kinda cold" and there was a minor tug-of-war as Sam pulled it out of Bayleigh's hands, saying "it's not cold enough, chill out." Bayleigh said "who the fuck are you talking to?" Sam left and stomped around downstairs a bit about it, but went back up for a glass when it was opened anyway.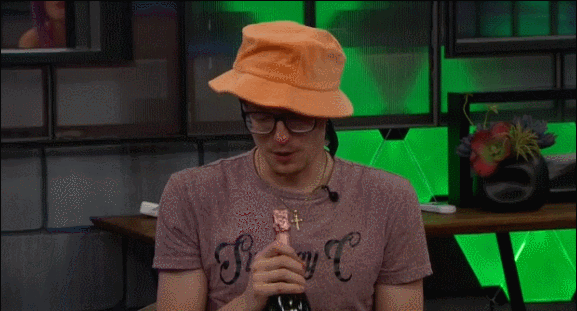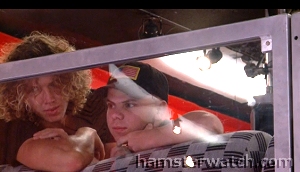 Check-ins continued all over, like they do, including a Tyler and JC quickie info transfer, followed by JC passing along to Angela and Kaycee. Scottie began his nomination meetings with a plan to focus on everyone lying to him about Steve last week, hoping to flush out intel. Angela and Kaycee were up first, together, awkward and giggly. He said he wanted to know everything about last week's vote and who everyone's scared of, and he told them the three people in Swaggy shirts (including himself) voted to keep Swaggy tonight, and he didn't know who the fourth was. What he also didn't know was that all or most of them know he voted to evict Swaggy.

Sam was up next and told Scottie not to let himself be pressured, and to do whatever he felt best. She then said a good strategy would be to attach themselves and their loyalty each week to whoever they think is leaving. If that person stays and wins, you're good; if they go you can do whatever you want the next week and call it revenge. She asked Scottie if that's accidentally happened twice to him? She also said tonight she'd had to vote to keep the person who'd voted to keep her last week (Winston).

Meanwhile, the Bros kept being weird between working out. Brett called whoever was nearby over to the front door, saying he could hear people out there. When they leaned in, he smacked the door as a prank, but oops he broke it. He actually broke the front door. And look how fast they scattered when he did.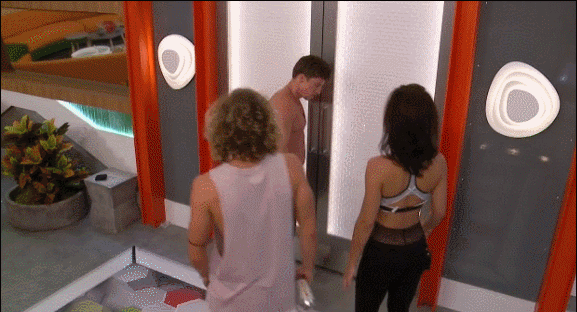 HOH meetings carried on, with Scottie telling several of them he'll put up the bros. When Tyler finally got his turn, he and Scottie compared all their notes, including The Core being outed, Scottie's vote tonight being suspected, and that word's going around he's an "evil genius." Scottie reiterated his plans to put up the bros, but he was worried in case they have a power. Of course Tyler has the second power but he didn't mention that. He did mention Rockstar a few times, perhaps hoping to nudge her onto the block since he knows she's been bashing him.

A new regime always changes the house dynamics - GET THE FEEDS to watch it unfold, and catch up what you missed on my previous week's page, and/or Hamsterwatch Forum thanks to @UGotBronx, and please remember to use my Amazon link for any Amazon shopping anytime, USA or Canada - thanks!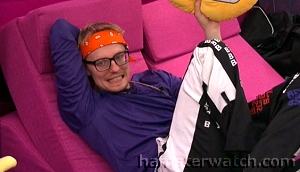 Day 24 Friday July 13
Unlike Kaitlyn last week, Scottie put in time downstairs with the citizens rather than isolating himself in the ivory tower, and he did a pretty good rendition of the grimace emoji. On the other hand, Kaitlyn did repeat something she'd done last week, which was to be upset with Fessy for something he did in her dream. He said he didn't care and wasn't going to apologize to her for it. Fessy also told them how he was adjusting his shorts in the night on his Have-not cylinder and got called out by BB. He said he wasn't doing *that* but thought maybe it looked like he was. (He doesn't know he's already on the Extracurricular Tally below for *that*.)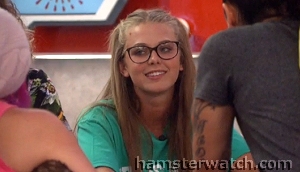 Haleigh got the final crap app and selected Read It, which will involve reading Hamlet in costume. It sounded like Bayleigh got the last power app: she whispered to Fessy that she'll talk to him and Scottie about it later. Brettbro whispered to Winstonbro and Rachel that he didn't get the power but a lot of them think he did, so he'll play along. Scottie's HOH meetings carried on and on, telling most his plans were to nominate the bros with Kaitlyn as renom if needed. He told Bayleigh that Brett's the more dangerous of the two, because he (Scottie) "can't beat him" and "there's this thing called misting." He may be giving Brett more credit than due, or maybe I'm not giving him enough.

Scottie also did some not so subtle fishing about Rockstar's standing with everyone, and he dropped some very subtle hints about aiming at Tyler here and there, plus one direct hit to his face when he asked Tyler if he could use his HOH shower. JC told Tyler that Kaitlyn's beneficial for his (Tyler's) game but not for his life after BB, considering the boyfriend situation.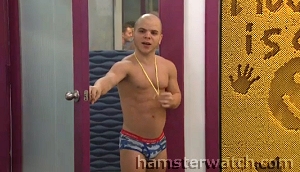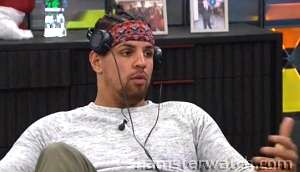 JC's head is now shaved, and he's been wearing a succession of baseball caps since last night. I don't know if that's result of yesterday's pre-show clippers situation between himself, Sam, and Winston or something else. Fessy was sporting a braids 'n bandana look today, accessorized here by headphones. He told Kaycee he's seen two seasons so he KNOWS about the game, but having come in and made friends, he's now utterly confused by everything.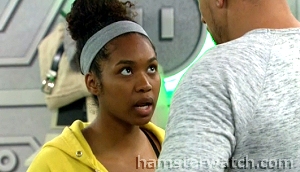 Bayleigh told Fessy about her power: she can change noms before a noms ceremony, so hers would pop up on the screens. The HOH will find out just beforehand but isn't allowed to say anything, so it could conceivably look like he or she put up their own allies, although an announcement that a power has been involved will be made just before the noms ceremony. She can use it one time from now until final eight. The HOH can put up their own renom if applicable. Bayleigh and Fessy agreed to keep it to themselves and not tell anyone. I don't think she specified the title but Identity Theft sounds most likely of the three left. Then they all went off for this week's nominations.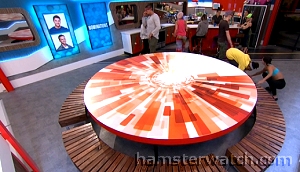 Scottie nominated Brett and Winston, as planned. Brettbro went up to HOH to talk to him about it, calmly questioning why, and afterwards Winstonbro asked him why he did that. But then Winstonbro went up to talk to Scottie and said (with a resentful tone) he respected Scottie's "big move" though he didn't understand it, he was convinced Scottie's been lying about last night's vote (true) and that he'd tell everyone so, and he wrapped with a cliché laden speech: "I don't understand your incentive, you just drew a line in the sand, you're gone next week! Zero questions asked, you just wrote your own eviction, so good luck. You better hope I go home because I'm coming after you, you're gone, zero questions asked, and most of the house will. So you better hope I'm gone. Good luck." Winstonbro flounced out and retold to Brettbro, adding "I want to take him by the throat and slam him against the wall like high school," and Scottie retold to Fessy, and later to Tyler and Rockstar. I expect Winstonbro will provide a number of angry whisper rants before we're finished here.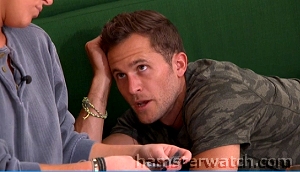 Winstonbro followed through with his threat after dinner, when he told Sam that Scottie had lied about his vote. Sam played along, like she does, encouraging him to "go to his porch," play hard for the veto, and that he and Scottie would be friends after the season is behind them. She was making friendship bracelets as something to do, and gave him one. He said she's been playing a great game, and she said she's not playing at all, just being herself. (She says that, but she's keeping track of everything better than most of them.)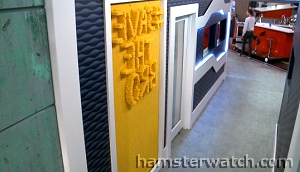 Angela and Rachel visited Scottie for a check-in, and he told them how angry Winston had been, and how he'd threatened to blame Scottie for the rogue vote. They said that was "so stupid," and they weren't surprised Winston had lost his temper. Rachel added "he's been freaking out now for awhile, for two weeks now he's been a little uncontrollable." Scottie then retold the bros' visits to Sam, and Sam told Scottie the story of Mike Mulligan. Meanwhile, Winstonbro wrote #SaveTheBros #Bros4Veto on the pinwall.

Sam ended up on the floor in the corner behind the HOH bed, and from there she made Scottie pinkyswear he'd put her up as renom if one of the bros wins the veto, with Tyler present. Scottie didn't want to agree to that but she kind of pushed, and grinned, and Scottie probably realized she has one of the powers. He said he hopes it doesn't come to that, but he did the pinky. After much discussion, she amended it to if anyone uses the veto, she'll go up. Both Tyler and Scottie said they hate it, but she said she loves it. Regardless what happens from this, Sam's the kind of wacky hamster I always hope for.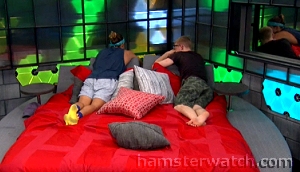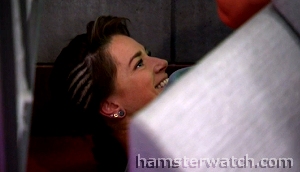 I just cover a fraction of everything that goes on in there: GET THE FEEDS to watch everything, and catch up what you missed at Hamsterwatch Forum thanks to @UGotBronx! And please remember to use my Amazon link for any Amazon shopping anytime, USA or Canada - thanks!



Day 25 Saturday July 14
Rachel, Rockstar, Tyler were picked to play for veto, with Bayleigh as host, and of course there were many whispery what-if convos about whether to play it or throw it, and about potential renoms, as well as general chat as they awaited the comp. With a potential renom on the line, Kaitlyn gave Scottie some meditation attention and related rubbing. Winstonbro gave another angry-whisper retell of his confrontation with Scottie, this time to Kaycee and Sam, and said he just wants to do well in the comp especially after his poor performance timing out last week.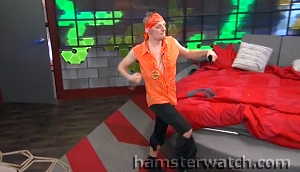 Feeds were down only about two hours for the veto comp and when they returned, Scottie had won, and he did a small solo victory dance when he went to his room. Along with the veto, he also won a trip for two to Greece, and Brett got a comp advantage in exchange for becoming Have-not. Players looked like they were dressed in hayseed outfits: colorful sleeveless shirts and bandanas. Their comp involved setting up bars, spinning, and stacking cups. Scottie started by soaking his bandana in water, to offset the heat. Bros were conferencing in the pantry when Scottie went in. Winston congratulated him and apologized for blowing up on him [last night? at the comp today?], along with the usual mantra "I know it's only a game."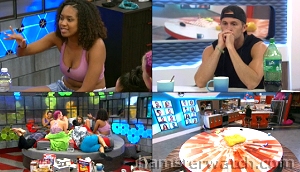 After dinner most of them were hanging out in HOH, being loud and having fun, while the bros sulked downstairs and tried to come up with miracle save ideas. Fessy was with them for awhile but he joined upstairs. Tyler and Kaitlyn were on the skybridge and the HOH group was getting pretty loud. Tyler suggested Kaitlyn join them, "go hang out." She said "I don't want to not be with you, what don't you understand?" Yep, she said that. Both of them joined the HOH group.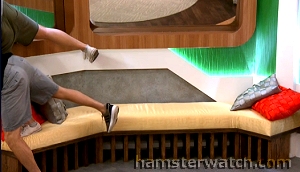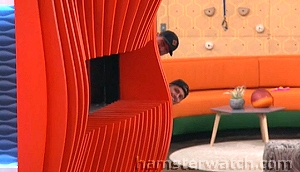 There were a lot of convos about the vote but it's only Saturday, and there will be a million more before anything's decided. Meanwhile, several of them delivered up some excellent random: these are just a few samples courtesy of bros, Rachel, and JC.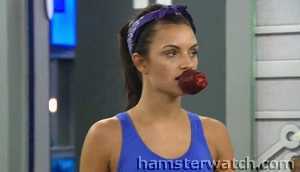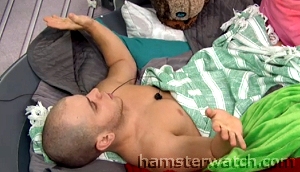 Among other things, Rachel was playing with the intercom, with a lot of calling out to Tyler on it. He finally answered the call by going into HOH, planting a big kiss on Rachel, and throwing her on the bed.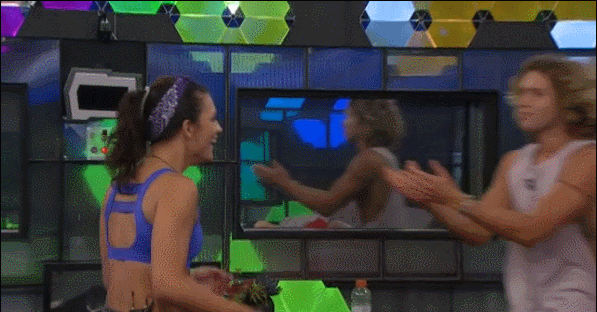 In related news, Tyler mentioned to several people that Kaitlyn's too emotional and too attached to him, and needs to go sooner than later. That could be legit but it could also be game, so others target her rather than him. I still think he'd like to keep her around as a shield, and for finals, but we'll see.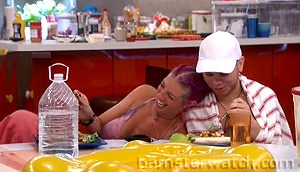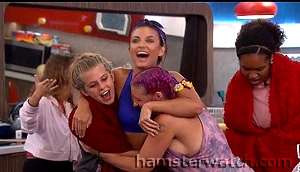 They finally got the yard again, and midnight came along with the Have-nots counting down to food - of course they enjoyed it, and they all wished Rachel a happy 30th birthday, including a cake by Angela.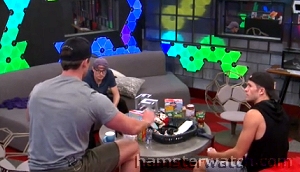 Bros finally made the pitch to Scottie that they'd been planning all day, which was to save them this week, and renom and boot Kaitlyn. The three of them would become a secret alliance going forward, putting each other up as pawns against a mutual target every week, and run the house to the end. Scottie said it wasn't just him who wanted them nominated this week, their names had come up from a lot of people. Both said "that makes sense, makes sense." Brett left early to eliminate suspicion and Winston ran a major sales pitch which consisted of dissing the rest of them, saying many were there for Twitter followers and many were dumb. They each told Scottie to sleep on it and when Winston left, Scottie muttered "guess who gets to talk about that in DR?" Then he told Fessy the bros wanted to meet with him at some point, but Winston had now just been apologizing, again.

Over bedtime toothbrushing, Tyler asked Kaitlyn if she knew where Rachel was? Kaitlyn said "are you fucking kidding me right now?!" (Kaitlyn learned about the kiss earlier). Tyler laughed.

But don't take my word for any of it: GET THE FEEDS to watch everything unfold, and catch up what you missed at Hamsterwatch Forum thanks to @UGotBronx! And please remember to use my Amazon link for any Amazon shopping anytime, USA or Canada - thanks!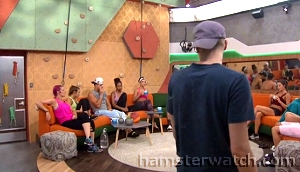 Day 26 Sunday July 15
They gathered for the weekly reading of the Have-not card, which said Scottie had to pick three Have-nots for the week in addition to Brett, who landed in the computer lab via yesterday's veto comp. Several hands shot up to volunteer, and Angela, Sam, Tyler were designated the week's sloppers. Sam and Angela laughed that they're the only ones who cook, so the rest of them will starve.

JC suggested to Winstonbro in the pantry that he "stop blowing up" this week and enjoy himself, because a lot of them are playing the game and not just there for summer camp or future promo opps. Winstonbro suggested they eat healthy together this week (since his #1 bro is Have-not), and JC agreed.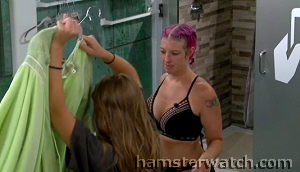 Haleigh began her reading of Hamlet around 1.30pm but like Rachel's yeller, it wasn't on feeds. This isn't due to rights or royalties like music on feeds, as Shakespeare's works are in the public domain. For whatever reason, they're doing these tasks off feeds like BB Canada does theirs lately, and that is not a good thing. When feeds returned, they said Haleigh did a good job with her reading, and they liked her costume. They were allowed to keep the book in the habitat between readings, as least as of now.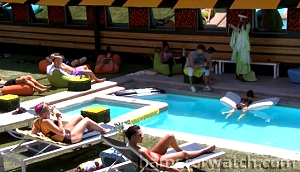 Update Never mind: her next reading was on the feeds, a few lines of Act 1 Scene 2, which she read aloud in the pantry while standing on a little box/riser. Her biggest problem with this seems like it'll be putting the elaborate costume on and off every time, especially when it's hot. She picked up again shortly after, for a semi-attentive audience around the pool. An hour or so later, she got another To Read or Not to Read signal with the embedded answer: "To read, in the shower" and so she did.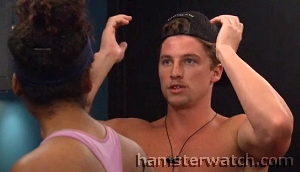 Meanwhile, Bayleigh and Brett had a pantry meeting where she told him Kaitlyn's the only one who's been actively campaigning to keep him. He said he'd been hearing the opposite (from JC), but Bayleigh said no. She said she'll "literally kill him" if he retells their convo, and told him Kaitlyn would rather keep Brett because she put up Winston and she expects retaliation. She also told him Haleigh and Rockstar were leaning towards keeping Winston because they think Brett's aiming at them, and that Scottie would also prefer Brett go because he's too "charming" whereas Winston's a hothead who can easily be dealt with later. Brett said "I'm blindsided right now" and proposed "me and you, you got me" to Bayleigh. She counselled that he do more gametalking and less rubbing, massaging, and related shenanigans.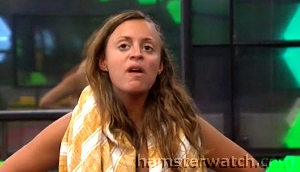 Bayleigh took her Brett convo to Kaitlyn and that she'd suggested he talk to Kaitlyn since she's the only one really on his side. She also told her that JC told Brett he thinks Scottie should use his veto and renom Kaitlyn. Kaitlyn's response to that was "JC said that?!" and "can I go start a riot?" Unfortunately for us, Bayleigh said no because if she does, it'll be obvious that it came thru her (Bayleigh), and she thought JC was just covering his own rear so he wouldn't be the renom. She also told Kaitlyn that Scottie isn't going to use it. Kaitlyn said she expects Brett will bring it to her and if she does, she'll act surprised. She then retold her week at the top saga to Bayleigh, who acted surprised, though I think she knew most of it.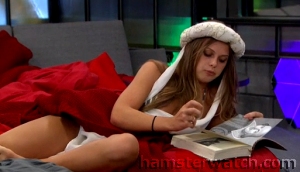 Retells in various combos spread like wildfire, including Bayleigh/Kaitlyn alone and with Haleigh, Kaitlyn/Tyler, Haleigh/Scottie, Bayleigh/Fessy, Bayleigh/Kaycee, Bayleigh/Fessy again, Fessy/Kaycee, Sam/Scottie, Sam/Brett, Sam/Rockstar/Haleigh until Kaitlyn/Fessy crashed it, Sam/Tyler, Scottie/Fessy, Scottie/Kaitlyn, Scottie/Tyler, Rachel/Angela, and counting, plus countless retells of course. Sam's meetings were rambly affairs, and she finally said Diary had gotten her worried that everyone might be ready to give her the boot because she talks about missing home so much. Meanwhile the Hamlet book inspired some group discussions of the Bard's life and works - talk about the unexpected!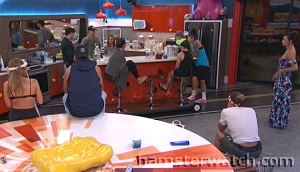 Everything eventually bubbled over, of course. Scottie told several about the deal the bros pitched to him, which included Kaitlyn going up and out this week. The "Foutte" remnants plus Scottie in HOH decided they should summon Kaitlyn to explain and put her out of her misery, and so they did. But just as Scottie began to explain, Kaitlyn cut him off saying she knew what he was going to say, she "got a hit" a few minutes ago. Only problem was oops, "hit" fail: she thought he was going to say she will be going up as renom. So they explained the situation to her, and she blew her top with gems like "he's fucking with the wrong intuitive bitch!" - Flashback 7/15 9.43pm. She threatened a house meeting (which Fessy, Haleigh, Rockstar applauded at first, along with many of us), and she pretty much carried through by going out on the balcony to holler at the bros below in the kitchen.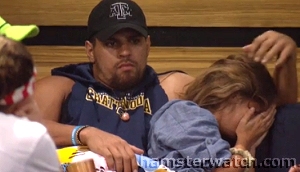 Bros requested Kaitlyn get on the same level and she did, hollering some more while most of the rest of them stood around to listen. She mostly yelled at Brett who mostly replied relatively calmly. Tyler ducked into the kitchen corner, and Bayleigh and Sam listened from a safe distance, as did JC, as did Rockstar. It didn't last long and when it was over, Haleigh gave us a (probably) unintentional throwback to BB10 Keesha's birthday and Libra's "anybody want cake?" when she asked Rachel how her birthday was going. Afterwards Kaitlyn did her babytalk to Tyler and still later she cried and cried and cried.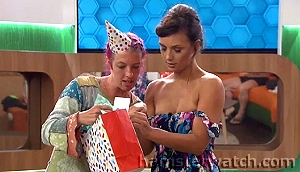 Kaitlyn and Brettbro had a rehash chat that went exactly as you'd expect: she whined and sniffled and accused, and he said he didn't know what he could say or do to make it better. Rewind, repeat. Meanwhile, Haleigh got angry at Fessy and told him she'll talk to whom she wants, and feedmasters began blocking Haleigh's readings from the feeds again, which makes zero sense. After Dark delivered cake pops, party hats, and snacks for Rachel and Rockstar, but alas, no booze.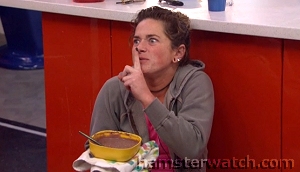 Bedtime brought Kaitlyn justifying her behavior (no surprise); Brett telling Tyler about Kaitlyn's whiny, teary post-shouting hammering at him ("it was like fighting with an ex-girlfriend I've never had sex with"); Sam discovering Winston had swapped her sugar with salt and it ruined her batch of slop (payback for her swapping flour for his protein drink powder earlier); and Scottie sleeping downstairs - he let Rachel have the HOH room for her birthday, and JC stayed up there with her. They caught Have-not Sam sitting on the kitchen floor, sneak-eating something, via the spyscreen - I don't know if it was slop or something illegal.

GO SHOPPING! It's Amazon Prime Day Monday and Tuesday with loads of deals at Amazon USA or Amazon Canada!

GET THE FEEDS to watch everything unfold, and catch up what you missed at Hamsterwatch Forum thanks to @UGotBronx! And please remember to use my Amazon link for any Amazon shopping anytime, USA or Canada - thanks!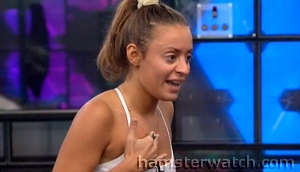 Day 27 Monday July 16
The Snapchat glasses came out, and so did a lot of words from Kaitlyn's mouth. After a long whine/chat with Tyler (including saying his late father came to her in a dream, was "abrasive" and told her not to listen to Tyler), she visited Scottie before the veto meeting to tell him she was the rogue vote for Steve. She also (inaccurately) relayed what Tyler said Sam had told him about her power. I think she did all that to circumvent the bros outing her Steve vote at their veto meeting speech(es) to get her on the block as renom. She also said she hadn't wanted to evict Steve as he was "her dad." Scottie thought she meant that part literally, and hilarity ensued. And she also told him her intuition said she's being received really well out here. Girl, no.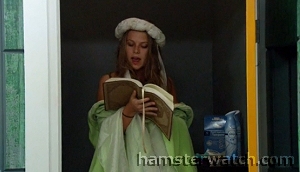 Scottie did not use his veto and the bros remained on the block. Hamsters went back to working out, sunbathing, eating and chatting, like they do. Winstonbro was perturbed because he'd heard that JC had said Sam was "white trash." The inaccurate info about Sam's power made the rounds, with much speculation in there and comedy out here, since everything they were spreading about it was wrong. Haleigh did a Hamlet reading in the toilet stall, and was later called to do one in Diary.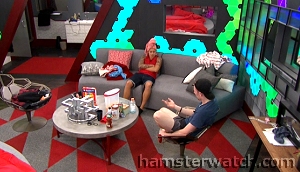 Scottie gave Kaycee a nice concise rundown of the events of yesterday: Flashback 7/16 5.04pm. They also talked a bit about today's veto meeting, and it sounds like it was a mess - let's hope the editors let us see it all on Wednesday's show. Scottie also asked her if the bros had tried to make a deal with her, saying he was curious if they'd done that with everyone. Kaycee said no, and that she'd just kind of fallen in with that side because the other side had already excluded her. Scottie also explained the (faulty) version of Sam's power that's been making the rounds, unaware that Kaycee already knew the real deal there.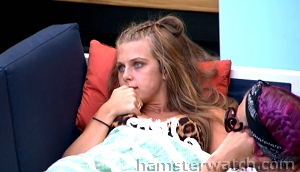 It was a much calmer afternoon than yesterday, with a lot of casual chatter. Bayleigh freed Kaycee's ever-present bun and braided her hair, and later Sam did Bayleigh's hair in twists. Both turned out great, and the season's #Deathrace2018 potential dropped a bit more. Rockstar told Bayleigh she should backdoor Kaitlyn as payback for Swaggy, and Bayleigh replied "okay you do Tyler, I'll do Kaitlyn." Rockstar retold the Bayleigh/Kaitlyn part to Haleigh. Haleigh said "Brett has to go," and didn't have any input when Rockstar went fishing to see if Sam had told Haleigh anything about her power or asked her about the Steve/Sam vote. Rockstar told Haleigh she'd put up Winston and Angela if she's HOH next. Rockstar and Bayleigh gossiped some about Kaitlyn and her behavior, especially latching on to Tyler, and Rachel, Tyler, Brett did the same a bit later. JC, Angela, Tyler compared notes about the Kaitlyn vs Brett feud, and said they should throw the HOH to Brett if possible, so he could dispatch Kaitlyn. Rachel and Angela talked about approaching the other girls to see if they'd be willing to cut the various guys they're tied to, and girl power to the end.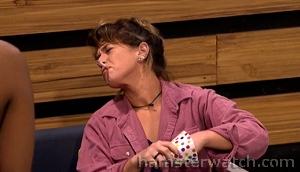 Joking with Rockstar and Bayleigh, Sam tore colored dots from a party hat and blind-picked to determine her vote. She picked lime green and said "don't worry about it anymore, the universe has spoken." She then joined Rachel, Angela, Kaycee and told them about her dots, and they talked about (probably) evicting Winston, and forming a girls alliance. Rockstar and Scottie had a long convo comparing notes about most everything, including things Tyler had and hadn't told each of them, and Scottie told Rockstar how Sam had made him pinkyswear to put her up if one of the bros won veto. They drew a lot of conclusions, some accurate and some not. Sam told Bayleigh she won't use her power this week, but wouldn't tell her when it expires, and asked her not to say anything about it to anyone.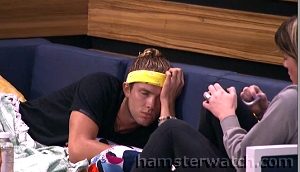 The #TylerExposedParty pre-show prep continued when Sam told him she'd only told Kaycee and Kaitlyn about her power, and she'd "almost asked Tyler's permission" to tell Scottie (permission, what?) but that came to nothing when Scottie didn't use veto. She then told him "someone" [Bayleigh] had told her everybody knows she has it because Kaitlyn told them, and that Kaitlyn also told everyone Sam will use it to protect her. Tyler groaned and face-palmed because a) he told quite a few people himself and b) Kaitlyn's become an even bigger problem than he realized, and that was already a lot. Sam told him she won't use it to revive either bro, as that would hurt Scottie. Then she said Winston really is a surgeon after all, and "the things that he sells, he's actually the one installing them." A bit later she caught and captured a spider for a pet and said she'll feed it ants, "there's plenty of spider food." Later Tyler told Kaycee what Sam said about her power and Kaitlyn.

GO SHOPPING! It's Amazon Prime Day Monday and Tuesday with loads of deals at Amazon USA or Amazon Canada!

GET THE FEEDS to watch everything unfold, and catch up what you missed at Hamsterwatch Forum thanks to @UGotBronx! And please remember to use my Amazon link for any Amazon shopping anytime, USA or Canada - thanks!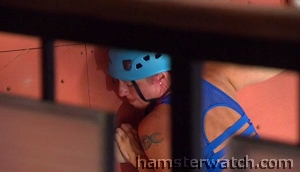 Day 28 Tuesday July 17
Morning activities include Sam shaving Tyler, Rachel rubbing Brett's back and butt, Kaitlyn chanting and essential oiling Scottie, and several of them making ascents on the rock wall. Rockstar climbed up to the top and got stuck: she was afraid to belay down and couldn't get the right hand- or footholds to climb down, despite much coaching from below. She was up there quite awhile, clearly embarrassed, and finally slipped. She gasped "I can't I can't," she squeaked, and then she glided smoothly down on her rope to the floor. Once down, she said "I didn't want the whole house watching me be stuck on a wall" - she might be one of the ones who doesn't quite understand feeds.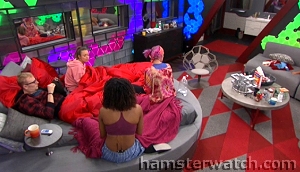 Before that, Sam told Rockstar her power expires this week but she decided not to use it as "it wouldn't be fair." Technically it does expire this week, but only for her - she didn't explain that part. Rockstar told her JC also has a power (he doesn't, but he told her he does). Rockstar, Bayleigh, Kaitlyn, Scottie ran some paranoia loops about which of them are related to which alums, Winston's older than he says and so on, and Kaitlyn ran her "getting a [psychic] hit" loops a few more times.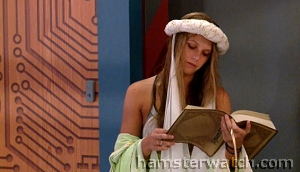 Rockstar soon recovered her composure by demonstrating some impromptu contortionist moves. Fessy said Bayleigh sleepwalked last night, opening the sliding glass door and saying something about a "red dot" - he said it freaked him right out, he thought there was a sniper scare. Haleigh donned her renaissance faire outfit one last time to finish Hamlet outside the HOH room. Alas poor feedsters, the last words and resulting celebration were withheld from the feeds. As she was reading, Tyler filled in Winstonbro on how problematic Kaitlyn's been, and that Sam won't be using her power to save him (or Brett).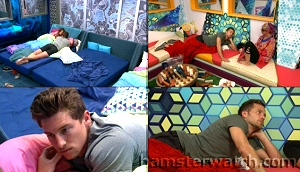 It was a very slow afternoon: the no napping rule seemed mostly suspended and the highlight for a big block of time was Angela telling Scottie about her day and her dating life. Things picked up a bit when Brettbro and Winstonbro put in some hard time on their separate campaign trails, Brett trying to hash things out with Kaitlyn about their relationship, their fight the other night, his veto speech, and other offenses she (still) wouldn't let go of, and Rockstar telling Winston that not asking her last week about her vote was "not how to play this game." Both convos ran beyond their necessary time of course, because that's all they have to do in there. Winston also campaigned to Rachel, who compared notes with Angela, and they pinkyswore a final two deal. Kaitlyn told Brett "the whole metaphysical world's about to cut your dick off after that speech" - I don't know if he came out ahead with his apology/campaign or not.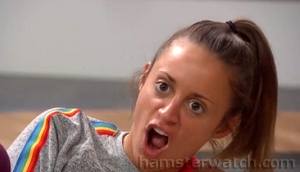 Overall it was the slowest day of the season so far, quite a contrast to this date last year which saw Paul's snake outfit, Josh vs Mark pickle juice pool game fight, Dominique's telethon in the lounge, plus several additional minor fights, but I think we're still ahead this summer. Occasional whispery waffling about which bro to boot happened here and there, but there were more general chat convos and silliness than anything else. JC, Scottie, and Rockstar decided Kaitlyn is "somebody's puppet" but they couldn't figure out whose. JC said "Tyler's too stupid" (an inaccurate theme he repeated to several through the day), and Rockstar said she used to think Brett was controlling Kaitlyn, but now knows otherwise after all the drama this week.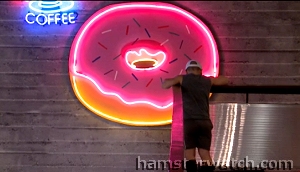 Rachel announced Improv Acting Night but that didn't happen. She and JC played tag on the balcony, and this screencap from that segment came out looking more like Edward Hopper than BB: I quite like it. Sam told Fessy about her party hat pick and told him he could do the same if he couldn't make up his mind about this vote. Rachel and Angela formalized their partnership with a pinkyswear, and they did butt and body prints in the pinwall, with Brett "cupping" on the other side. Fessy laid around with Kaitlyn a long time, and later they horsed around with Haleigh for awhile until BB stopped that. BB ratcheted up the ladder of stern warnings for singing, climbing on each other, and all the usual petty crimes but hamsters kept misbehaving, likely out of sheer boredom. Tyler put in his time with Kaitlyn and with Sam, having lengthy listening sessions with each.


Much later, Bayleigh asked JC about the differences between little person, dwarf, and m-word. JC explained (again) that he is not a dwarf, and he said the m-word is considered offensive, and he compared it to f-word for gays or n-word for blacks (he said both). Bayleigh said he can't say that (n-word), and feeds cut - Flashback 7/18 12.39am. When they came back at 1.27am, Scottie, Fessy, Haleigh were hiding out in the downstairs bathroom, and JC and Bayleigh were audible off-cam - mostly JC - still arguing and discussing. This will likely be another TMZ item by morning. Meanwhile, Fessy was seen rubbing Haleigh's lower, lower back in bed, while she was either going to sleep or already there.

Votes are still not firmed up, as each of the bros has benefits and drawbacks for various hamsters. I expect more waffling on Wednesday: it is the hamster way.

GO SHOPPING! If you didn't get what you want for Amazon Prime Day, get it now: Amazon USA or Amazon Canada!

GET THE FEEDS to watch everything unfold, and catch up what you missed at Hamsterwatch Forum thanks to @UGotBronx! And please remember to use my Amazon link for any Amazon shopping anytime, USA or Canada - thanks!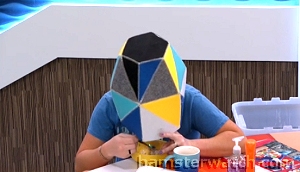 Day 29 Wednesday July 18
Sure enough, the overnight JC versus Bayleigh incident hit TMZ this morning, as well as my Extracurricular Tally below.

Sam began the day with new headwear stylings over her breakfast slop, first the geometric box/basket thingy followed by a Froot Loops box. I like to see that kind of thing in a hamster.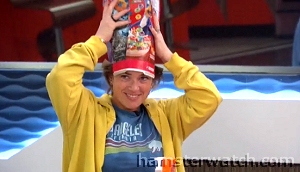 In a lengthy future plans convo, Bayleigh told Scottie "JC makes me nervous, he's a very temperamental person." This is true but may also be an outcome of last night's incident. And he is indeed temperamental: after all that went down last night, JC sat alone, sulking in the lounge, griping about their rules, and cussing out the camera and their operators. A bit later Bayleigh told Scottie, Kaitlyn, Rockstar "after last night, I really don't know where me and JC stand." Kaitlyn said he "scares" her, Rockstar asked what happened last night, Kaitlyn said "OMG listen to this," and feeds cut to fishies. Of course Bayleigh's putting out feelers to everyone about where they stand, partly because she missed a lot canoodling with Swaggy, and mostly so she can make an educated decision as to when to use her own power, and on whom.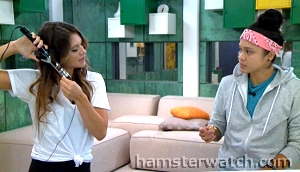 Kaycee explained more about Sam's power to Angela, including the fact that it'll automatically be used next week if it isn't tomorrow, and that it's only good for "a chance" at revival, and of course she told Angela not to say anything. Rachel started up her improv/acting show idea again, just when we thought we'd dodged that bullet. Brett went around doing his extra-loud Wookiee yells, and Kaitlyn, Haleigh, Rockstar, Rachel revved up the girls alliance crusade again, with Kaitlyn adding "we were literally told to be strong women" -cut to fishies, and then she said she was advised "we got some badass girls" right before she went onstage at premiere taping -cut to fishies again. Rockstar took it to Sam who said "cool, very cool" after hearing all the females were onboard. But par for the course with female hamster alliances, apparently Kaitlyn had already told Tyler about it, Sam told Kaycee that she couldn't go along with it, and later Tyler asked Kaycee if Sam knew about it. Kaycee said yes because Rockstar approached everyone, and she told him their name, Maneaters.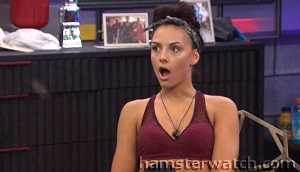 Rachel asked Bayleigh if she had the third power and Bayleigh said no, which added Rachel to shockface gallery as she was sure Bayleigh had it, and said as much. Bayleigh said she'd heard Kaitlyn has one, and JC has the other. Sam spent some time making a slingshot, laying under the stairs both alone and sharing stories with Fessy, and sharing still more stories with Rockstar, Haleigh, Bayleigh, Kaycee in the blue bedroom. Rachel and Angela compared notes about Sam and her many dealings with various guys, and how ensuring the story that Rockstar and Kaitlyn formed the girls' alliance will help everyone but those two if and when it all comes out. Rachel said they're trying to get her to vote out Brett but she'd been acting undecided (she wants to evict Winston), and Angela said "it's funny how no one ever comes to me and asks me anything, I swear." Yep, she said it.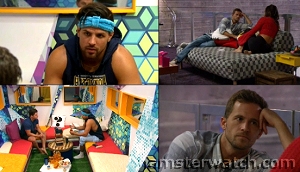 The bros have repeatedly said they wouldn't campaign against each other, but both of them put in a lot of time on the campaign trail anyway. Retells and comparisons ensued of course, and I'm still unsure how the votes will actually lie. It could be a close 6-5 either way, but much of the final decision-making this season has happened on Thursdays just before the show, so it's a tough call, at least for me. Fessy and Bayleigh agreed if he wins this HOH, she'll use her power the following week. She urged him to fight hard for this one, along with the usual mantra to not tell anyone.

PROGRAMMING NOTE After CBS announced last Wednesday would be the only veto show at 8pm, tonight's is also 8pm, and After Dark will in turn begin an hour earlier. Also, Tyler's pre-BB appearance on TKO will air after BB tonight.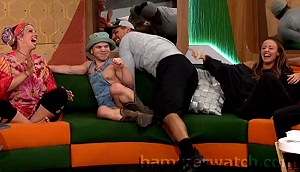 Come evening, things turned lighter and louder for most of them. Fessy drank a gross drink as the result of a lost foosball bet, most of them played Hide and Seek, followed by Never Have I Ever, Charades/Categories, and I don't even know what they were going for at one point. Along the way, a Kaitlyn vs Sam feud started up that may or may not escalate into something. Sam said "Kaitlyn is a fat whore" as a demo phrase to explain Telephone game, which didn't go over too well, and each of them muttered about the other in separate rooms. Sam won the first few rounds as she muttered to several more people than Kaitlyn did, giving her an early lead. Rockstar, Sam, JC struck some poses that looked like promos for a new CBS sitcom, and eventually Rachel's improv game finally happened.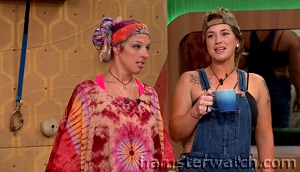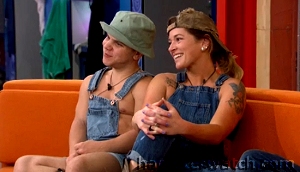 Level 6 had a final salute sandwiched between jumping jacks to disguise themselves from the others, and the bros had a final night of Jenga. Rachel, Kaycee, Angela met to share notes about the already-fractured Maneaters alliance, and agreed to throw an endurance comp to Brett if possible. Elsewhere Kaitlyn told Fessy she'd nominate JC and Winston if she wins again.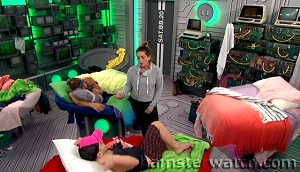 Sam, JC, Tyler met in Have-not, where Sam had made up lovely beds while she was mutter-ranting about Kaitlyn earlier. They agreed again they'd vote out Winston, and they said the final vote should be 6-5 Winston goes, with Bayleigh, Haleigh, Fessy, Kaitlyn, Rockstar the minority voting to evict Brett. Tyler said Rockstar alternates hot and cold toward him on a daily basis, and Sam reiterated some of her Kaitlyn issues.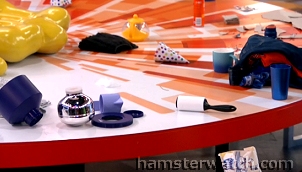 Of course any of them could change their votes tomorrow, and Sam could use her power even though she's said she wouldn't. If she doesn't, whoever's booted next week will automatically get the chance to boomerang back in, and somebody's HOH week (and game) could be ruined.

GO SHOPPING! If you didn't get what you want for Amazon Prime Day, get it now: Amazon USA or Amazon Canada!

GET THE FEEDS to watch everything unfold, and catch up what you missed at Hamsterwatch Forum thanks to @UGotBronx! And please remember to use my Amazon link for any Amazon shopping anytime, USA or Canada - thanks!



Ratings - Power Play edition
Ratings are Monday's, based on entertainment value
VTE = Voted to evict




It's still a peculiar cast but it's turning out to be a pretty good one, at least so far. Everyone's griping about the low audio volume and the low video brightness of the feeds. These should be easy problems to fix, but here we are. I remain grateful they don't cut feeds as often or for as long as BB Canada does, but I'll put in my annual plea that they remind their hamsters that WE get punished when they sing or break other taboos. Those hamsters who want to be liked by viewers would take note of that. (Of course some kind of actual official repercussion like penalty slop days, stipend deductions, etc would solve the problem instantly, but they don't seem to want to bother with that.)





Won: Nothing yet
HOH 0 - Veto 0 - Noms 0 - HN 1

VTE Winston
She's coming out a bit here and there but she's mostly still 'Who?'





Won: 1st eviction immunity
HOH 0 - Veto 0 - Noms 0 - HN 1

VTE Brett
She's bright and often intuitive, and she figures out a lot of what's going on, but then she goes off the rails and ends up somewhere with no validity whatsoever and swearing to its importance. She also seems to have a bashing target du jour - it literally changes every day.





Won: Power App #3 Identity Theft
HOH 0 - Veto 0 - Noms 0 - HN 0

VTE Brett
She's had a superb reset after being mostly isolated with Swaggy. She's made more social and game progress in the days since his eviction than most of them have in the whole season to date. Her game and retells can be a bit messy, but that makes her fit in even better with the rest of this messy bunch.





Won: 1st eviction immunity
HOH 0 - Veto 0 - Noms 1 - HN 2

No vote (nominee)
He got the brunt of Kaitlyn's wrath but that's the price for having had petting sessions with her, I guess. He and his bro brought a lot of comedy, intentional and not, but it's impressive (and necessary) that this sloppy group has managed to break them up this early.





Won: 1st eviction immunity; Crap App #1 Hamazon
HOH 0 - Veto 1 - Noms 0 - HN 1

VTE Brett
Talk about unintentional comedy, this guy is golden! He's got hardly a clue about everything that's going on other than retells, and retells are only as accurate as the hamster telling them. He too will probably pay for his Kaitlyn petting sessions, especially since he's still doing them.
Update: Ups downgraded to neutral for being extra-creepy Tuesday night, rubbing Haleigh in her sleep.





Won: 1st eviction immunity; Crap App #3 Read It
HOH 0 - Veto 0 - Noms 0 - HN 1

VTE Brett
She alternates between seeming like a power player and an extra. Her Hamlet accent is awful but that isn't really her fault: it's a requirement of the task. She's done it well and with good attitude, and discussions about his life and works on the feeds has been a breath of fresh air.





Won: Nothing yet
HOH 0 - Veto 0 - Noms 0 - HN 1

VTE Winston
He's still often annoying and sometimes problematic, but he's also a total busybody. Even though I usually don't listen to his rumors and retells, he runs them around so often that he keeps them all buzzing, and that makes for good feeds.
Update: Ups downgraded to neutral after Tuesday night's vocabulary errors and his apparent lack of acknowledgment or understanding about them, even after being spoken to by Bayleigh and Diary. Game-wise he causes good feeds chaos, but life-wise his behavior issues continue to ruin our good time. We saw this coming as soon as the Minion video surfaced and producers surely did as well, but they cast him anyway.





Won: Nothing yet
HOH 1 - Veto 0 - Noms 0 - HN 1

VTE Brett
What the heck?





Won: 1st eviction immunity; 2 weeks Pinwheel
HOH 0 - Veto 0 - Noms 0 - HN 0

VTE Winston
See Angela, with the addition that Kaycee has more people telling her things so she's a bit more plugged in to what's going on.





Won: 1st eviction immunity; Crap App #2 Yell!
HOH 0 - Veto 0 - Noms 0 - HN 0

VTE Winston
See Angela and Kaycee, but she does get around a bit more than Angela and she's more proactive about it than Kaycee. Her birthday turned out to be pretty much like Keesha's, and while everyone will remember Kaitlyn yelling at Brett, I don't know how many will remember it was on Rachel's birthday. She can be fun and she can be active game-wise, but she doesn't do a lot of either.





Won: 2 weeks Robot; Power App #1 Bonus Life
HOH 0 - Veto 0 - Noms 1 - HN 1

VTE Winston
She's polarizing people like crazy, both in there and out here. I'm still enjoying her particular brand of loony, and I hope I can continue to do so.





Won: 1st eviction immunity; Greece trip
HOH 1 - Veto 1 - Noms 1 - HN 1

No vote (HOH)
See Sam, but replace loony with random. Props to him for breaking up the strongest remaining duo in there this week by winning HOH and veto, and not backing down to the bros' big boy ways. Whatever else does or doesn't happen this summer, Scottie did that.





Won: $2500 (on TKO); Power App #2 The Cloud
HOH 1 - Veto 1 - Noms 0 - HN 1

VTE Winston
He's been the Teflon hamster so far, causing all kinds of havoc and having nothing stick to him as far as repercussions. That's starting to come to an end as Kaitlyn's proving to be too much to handle, and several others are realizing he's been double- and triple-dipping, and holding out on his 'allies.' But he's the only one of three power holders who's kept his to himself, and won't they be surprised when he whips it out?





Won: Nothing yet
HOH 0 - Veto 0 - Noms 2 - HN 1

EVICTED 6-5
See Brett, minus the Kaitlyn petting part. Eww, there's a visual I didn't need.





Won: 1st eviction immunity
HOH 0 - Veto 0 - Noms 1 - HN 0
2nd evicted 8-4 Day 23

Pre-season he said all the right things (albeit in his own unique, third person way), but he started off way too strong and way too Swaggy for his own good. He gave us great shockface when Steve was evicted but it didn't sink in that he wasn't fully plugged in, so he gave us another when he went up as backdoor renom. To his credit, he campaigned his brains out to stay rather than lay down to die, but it didn't help. His pre-show QAs said he was wary of showmancing but he fell for Bayleigh anyway, and together they were one of the cuter 'mances to watch - it helped that they didn't slurpydurp too much. Swaggy C was a good character for TV, but Chris was a good hamster and will be missed.





Won: Nothing
HOH 0 - Veto 0 - Noms 1 - HN 0
1st evicted 7-6 Day 16

The Summer of Steve™ ran just a couple weeks and his job lie(s) didn't help him any. He might have been better off if he'd been open about his undercover past and teaching present as both would have let him share more stories, or if he'd gotten in with Kaitlyn and Rockstar via his wife's new age interests and books. He and Scottie buddied up but otherwise he was odd dad out. He didn't keep up so believed he was safe, and he didn't really campaign to stay. It might not have helped if he had because all the scurrying was elsewhere, but it wouldn't have hurt. He didn't get his required nightly baths but he learned to clean his ears, and early risers in particular will miss him.



Lines and Links of the Day
Lines

Scottie after winning HOH: I'm gonna hate this, I'm gonna hate this so much

Scottie to camera: You never looked at me before

Winstonbro to Brettbro: Can you imagine what it was like for me bro, that veto was so embarrassing

Tyler: What's up?
Kaitlyn: Nothing, I want to hang out
Tyler: You never ask me to hang out anymore
Kaitlyn: I know, because you didn't want it so I got over it

Scottie: I don't like the word superfan

Winston: You set it up perfect for this backdoor, you said 'I'm going on a manhunt to avenge..........'
Scottie: Steve

Haleigh: Rockstar cannot sleep with Fessy
JC: Why?
Haleigh: Because she does not want her partner mad at her
Kaitlyn: Then I'll fuckin sleep with Fessy, my partner doesn't give a fuck

Winstonbro to Brettbro: Veto ceremony, I'm trying to think about what to say.. I kinda want to say take the veto and shove it up your you know what

Scottie to Kaitlyn: Steve is your fucking dad?!?!!

Kaitlyn to Scottie: I feel intuitively that I'm being received really well by the world

Kaitlyn: One of the chambers of my heart doesn't get enough blood or oxygen

Rockstar: I wonder which one of us is on TMZ?

Kaitlyn: It's starting to look like a nervous tic
Fessy: A what? What does a nervous dick look like?
Kaitlyn: Nervous TIC

Sam, cutting out words from Froot Loops box: This is Winston's cereal killer note, get it?



Links

GET YOUR FEEDS

Use my links for any Amazon shopping, anytime, at no extra cost - just start your shopping trip by clicking Amazon USA or Amazon Canada

Live like a hamster! Available from Amazon:
-17-inch Orwell owl Amazon USA or Amazon Canada
-Nanoleaf LED light system like HOH room Amazon USA or Amazon Canada
-Emoji pillows, individual or sets (read descriptions carefully, some sets are random) Amazon USA or Amazon Canada
-Gradient duvet/sheet sets pink/purple or blues
-Minion plush toys Stuart - Bob - Tim - loads of others
-New age books by Sahvanna Arienta, Steve's wife

Hamlet in the Shitter by @dadoo53

Broback Mountain by @Hellataz

BB By the Week for Week 3 by @aubramariebb



Tally Items

Season Stats
HOHs in order: Tyler; Kaitlyn; Scottie

Veto winners in order: Faysal; Tyler; Scottie

Evictions in order: Steve 7-6; Swaggy 8-4

Pre-jury Twitters: @bb20Steve; @SwaggyCTV
More social media links in cast folders at Hamsterwatch Forum








Linking to any page here is fine. Please don't repost content from this site (or any other) without permission, and don't repost or hotlink images.



THE REAL SHOW IS THE FEEDS


SAME DAY AIR SHOWS
Live air shows in some areas
BB1 thru BB19 and many other CBS shows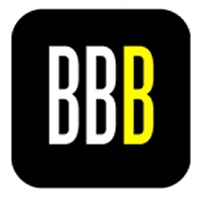 BIG BROTHER BUDDY
Get push notifications for all the big feeds events - iOS or Android


HAMSTERWATCH SWAG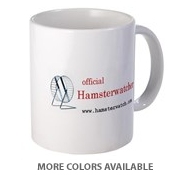 Mugs, shirts, more
Visit my Cafe Press shop






Big Brother 20 SEASON FAQ


Day 1 Move-in was June 20
Day 8 CBS premiere is June 27
Day 9 Feeds begin June 28
Day 99 Finale will be September 26

Feeds are streamed by CBS, and Flashback is accessible via All Access subscription. Call 888-274-5343 for account help, including cancellation.

Air shows on CBS (Global in Canada) are Sundays 8pm, Wednesdays 9pm, eviction Thursdays 9pm.

Big Brother After Dark on Pop TV is every night midnight to 3am, except Thursdays 1am to 3am. The aired blocks are live (or recorded earlier the same night, depending on your cable provider).

The CBS app (by CBS Interactive) plays BB air shows and other CBS shows, as well as feeds, or you can use your browser to watch feeds on mobile devices. The same All Access link used to subscribe will lead to the feeds viewing page if you're already signed up.

BB20 prizes are the same: $500k for the winner and $50k for 2nd place. Stipend for the others is $1,000 per week again, including pre-show hotel and jury sequester.

The habitat has 94 HD cameras (up 7) and 113 microphones.

The recorded in-house announcements are the voice of producer Don Wollman. He and Julie Chen are the only staffers who have been there since Big Brother 1.