This site is about the Big Brother 19 feeds and contains spoilers! It isn't necessarily thorough: it's what I catch and/or what interests me. It's about watching hamsters: who's doing what and why. Thanks for encouraging my behavior.
Your pal, dingo




Protect your online privacy with HMA
Watch Australian Survivor, BBUK, and other non-USA shows






BB19 DRINKING GAME


Take a swig when you hear a new rumor







VIEWER VOTES


Will be posted here when active







QUICK LINKS & BOOKMARKS



-Get the feeds
-Watch the feeds
-BB19 official site
-Live show tickets

-Feeds updates by @UGotBronx
-My Twitter - my screencaps
-Amazon portal USA or Canada

East coast air shows:
CanadaTV for Roku
$2/month - Global airs BB USA

East coast air show streams:
Links to follow

NO DOWNLOADS NEEDED - BEWARE OF CLICKING POPUP ADS OR WARNINGS

-Dick at Night with @EvelDick

-BB Viewer by @liquid8d
Requires All Access account

-Hamster Twitters
BB USA - BB Canada

-Advice for cast friends/family

-VPN to watch BB UK and/or to protect your online privacy




Donations via Paypal are gratefully accepted!

Click for weather forecast

Watch Big Brother
Seasons 1 thru 19
Plus tons more CBS content






BIG BROTHER SEASONS



CBS All Access
Seasons 1 thru 18

Amazon DVDs BB4 - BB3

Amazon Instant Video
BB18 - BB17
- BB16
- BB15
- BB14
- BB13
- BB12
- BB11
- BB10
- BB9
- BB8
- BB7





BIG BROTHER 19 FEEDS EXCLUSIVELY ON CBS ALL ACCESS
All Big Brother USA seasons + most CBS shows past or present are included
$5.99 PER MONTH INCLUDING 1 WEEK FREE TRIAL or $9.99 AD FREE
COMPUTER - MOBILE - ROKU - CHROMECAST - APPLE TV - ANDROID TV - FIRE TV - XBOX 1/360 - PS4

>> >> >>

>> >> >> >> >> >>

>>

ANY AMAZON.COM PURCHASE CAN BE MADE THROUGH THESE LINKS - NO EXTRA COST TO YOU
Amazon USA
- Amazon Canada
June 2017
Power Status
Current Head of Household, nominations, veto winner, etc will be posted here


Upcoming Events
Thursday, June 29: FEEDS BEGIN 10pm Pacific/1am (Friday) Eastern after 2nd CBS show ends in the west - sign up before then to ensure you're ready! The first hours and days of feeds are crucial as we'll have already missed a lot of action before they begin

Thursday, June 29: After Dark begins, again on Pop TV

Sunday, July 9: Paul Abrahamiam, Da'Vonne Rogers, Caleb Reynolds, Frankie Grande plus four Survivors on Candy Crush premiere, CBS (pre-taped)


Next Shows
Wednesday, June 28 8pm - BB19 Premiere Part 1, two hours
Thursday, June 29 9pm - Premiere Part 2
Sunday, July 2 8pm - Den of Temptation viewer vote

Regular schedule will be Sundays 8pm, Wednesdays 8pm, live eviction Thursdays 9pm, on CBS (Global in Canada) - stream links to watch live online will be posted in Quick Links & Bookmarks on the left sidebar

After Dark will air every night on Pop (Slice in Canada) - times vary by area and provider, check your cable guide


Other News
MOVE-IN DAY 1 was Wednesday, June 21 (I think).. I'm expecting a 92-day season, with a two-hour finale September 20

SUMMER OF TEMPTATION twist was revealed Wednesday June 21 along with pics of the new habitat, which has greed and power themes - see them here.. hamsters will be tempted from the get-go with offers for money, power, safety but the temptations will have consequences.. there will be a viewer vote on the first Sunday show for who to send to the "Den of Temptation" for a "potentially game-changing offer"

CAST INTERVIEWS ran live on schedule Monday morning, and have been posted at CBS All Access

The cast was leaked around midnight Sunday night - see Ratings section below to make your snap judgements - mine will follow in a day or three.. bios, photos, interviews, and social media links have been posted at cast folders at Hamsterwatch Forum

House tour was taped June 9

Real-time feeds updates will once again be at Hamsterwatch Forum by @UGotBronx, and cast bios, photos, and whatever we can dig up on them is being posted in their cast folders as we go

Big Brother Canada is "on hiatus" and as of now, is not expected to return for a sixth season next spring.. maybe that could change "by popular demand" - other shows have been saved by viewers.. see Links of the Day below to sign a petition, and for a star-studded free Dick at Night show to support the cause



June 2017
For the friends and families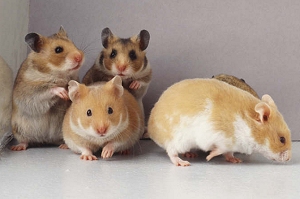 So your spouse/significant other, sibling or child or cousin, or buddy or neighbor or co-worker has been cast on Big Brother, what fun! But you're in for a few surprises

First, realize the TV editors' job isn't to make your person look good: they're making a TV show.. they might put your person's worst or dumbest moments on the show, and they often specialize in "out of context".. nothing will change that, you just need to accept it, as well as the fact that people watch the feeds 24/7.. feedsters will see your person at their best and their worst, and some will dwell on either extreme.. whispered conversations, bad habits, grooming rituals - you name it, it will be analyzed, made fun of, idolized and ridiculed, and it'll live on the internet forever.. you just need to accept that too

Second, the vast majority of BB fans and feedsters are fun, funny, kind-hearted people, but nearly all BB fans and most sites, myself included, have some fun at the hamsters' expense (I call them hamsters because watching live feeds is like watching and poking at hamsters in a cage).. some folks can take it to vicious, hateful extremes and others can become obsessive, stalkerish fanatics, and social media has magnified that exponentially in the last several years.. if you try to bait or argue with the haters or let the obsessive ones get too close, you'll probably regret it

Third, not everyone is going to love your person, no matter how much you think they should.. every single hamster has both fans and haters.. even the most popular ones have hardcore haters, and the least popular ones always have some dedicated fans.. your person is going to come home after all this and be whoever they were before, and that's what matters.. until then, count to ten before engaging with viewers of either extreme

Mostly just have fun, bookmark and save things you come across for your person when they get home, and try to relax - even/especially if they're about to be evicted.. they all survive

But don't just take my word for it, read it from three who have been there: see For the friends and loved ones by BB15 Spencer Clawson's girlfriend Marilyn, about watching her guy on one of BB USA's most volatile seasons, Advice to houseguests's moms & dads by BB17 winner Steve Moses's mom Kathleen, and What it's really like to be the Mother of an All-Star by BB6/7 Janelle Pierzina's mom Ann.. ongoing thanks to all of them for sharing their thoughts



June 9-12, 2017
Big Brother: Katy Perry Edition?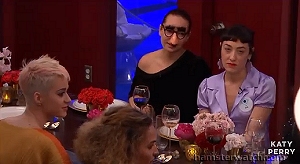 Not exactly, but there are similarities.. on Thursday June 8 a series of cryptic teaser tweets came out from her Twitter as well as from Fly On The Wall, the Allison Grodner/Rich Meehan firm that makes Big Brother USA for CBS, along with photos of a room with a wall of monitors - just like our BB control room! BB folks in particular wondered what the heck the two had to do with each other

Later that evening, Katy streamed a live performance in an informal setting for a small group of fans to launch her new album Witness, and then she gave them a tour of the house she'd be streaming from 24/7 through the weekend.. so it isn't BB but she and/or her people brought in "our" people because they have experience with this kind of thing, and how.. reminder, Katy had only one degree of separation from BB even before this, as she was married to Russell Brand who hosted BBUK's "Big Mouth" talk show back in the day

So basically this is all a very elaborate (and very pricey) marketing gimmick, but it's a gutsy one, and an interesting one.. Katy's been candid about her level of superstardom versus her personal identity, and she's had interesting guests including a domino layout artist, a pancake artist, and her meditation teacher.. on Friday she did yoga with Jesse Tyler Ferguson, had a therapy session that included real tears (mascara running all over town), a visit from Joanne the Scammer, a cooking lesson from Gordon Ramsay, and a science/theology chat with Neil deGrasse Tyson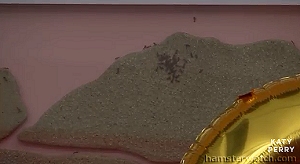 Later she gave a dinner party prepared by Chef Nina Clemente, and guests included Sia (in Groucho glasses), Patty Jenkins (director of Wonder Woman), Anna Kendrick, Dita Von Teese, Cleo Wade, DJ Mia Moretti, and several others, with a lot of empowerment cliches and buzzwords but also some refreshingly Real Conversation

We often have some random pre-feeds event and I guess this is this year's.. it all has a BB feeds feel to it obviously, because the same people are behind the camera work, lighting, four-feeds-plus-quads format, and reminders to stop singing anything that's not her own (this time the reminders aren't heard by us though).. her habitat has 41 HD cameras, about half of what BB uses but that's still a lot ($$$).. she has the cutest dog ever, and she has some HOH-itis going on but I'd say she's got a right to that in this scenario.. she even has a gigantic wall-sized ant farm, which I choose to believe is a nod to us and our legendary perennial champs, Team Ants

Saturday's dinner was prepared by Kogi BBQ's Roy Choi, and featured a discussion of intersectionality and social/racial issues with America Ferrera and activists & spokespeople representing various organizations and marginalized groups.. good stuff, and not what I expected from a pop singer's streaming event.. Sunday's dinner featured opposing politics with Margaret Cho, Caitlyn Jenner, Amanda Seales, Ana Navarro, Van Jones, Derek Blasberg, and Sally Kohn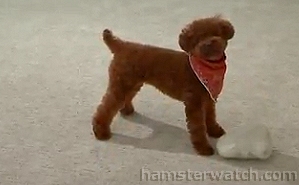 Other weekend guests included Left Shark, Mario Lopez, Arianna Huffington, Natalie Morales (NBC News), DeRay McKesson, James Corden, RuPaul, Kacey Musgraves, David Francisco, Michael Ian Black, Gigi Gorgeous, and more activities, more casual performances/rehearsals, and a private concert to wrap it up on Monday.. you can check it out on YouTube (pro tip: avoid the comments)

Overall it was a very interesting stream, a lot of self-promo and self-indulgence yes, but a lot of education and awareness-raising of social, racial, gender issues too.. there was a fair amount of entertainment as well and it served as a kind of warmup for BB19, like a pre-season exhibition game.. it'll be interesting to see if other performers try something similar, but the know-how that Fly on the Wall brought as well as the guest roster will make this hard to copy.. props to Katy for putting herself out there and for holding up so well - she had something scheduled virtually every hour - and through all the hubbub and name visitors, her little dog Nugget was a star

A side note: something I've learned from this is how catty the various pop stars' fanbases can be towards other pop stars' fanbases, and the penny dropped as far as explaining much of the "new" BB fanbase behavior: some have their faves and that's all there is to it, and they'll defend them no matter what.. it's pretty much like sports anymore, where my team rules and your team sucks, period



June 2017
Big Brother UK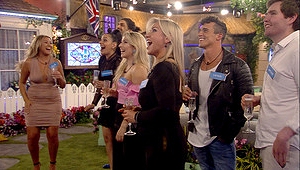 The 18th edition of civilian BBUK launched June 5, with daily shows once again hosted by Emma Willis, and Rylan Clark-Neal once again hosting the weekday "Bit on the Side" talk show.. this is their regular, full-length, non-celeb version with the usual twisty twists and public voting.. they started off with 16 hamsters including a married couple and a mother/daughter

How and where to watch

Live stream for daily shows, BOTS, and "live from the house" feed (usually an hour or so on select nights)

Hide My Ass VPN if you're outside the UK, simply set to a UK server then launch the stream link above.. there are a lot of free and cheap VPNs but I use and recommend HMA as it's safe, secure, easy to use, and they have superb customer service if needed

Show schedule remember UK times are eight hours ahead of Pacific and five hours ahead of Eastern



June 2017
Utopia Again? Still!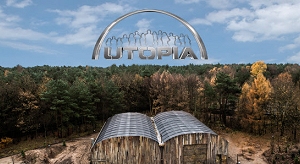 The long-term "let's build a community" show is starting its fourth "season" in The Netherlands where it originated under John De Mol's Endemol, same as Big Brother.. this is still a continuation of the original launch, although they've had a lot of turnover and none of the originals are still there.. the USA version failed on Fox but the feeds were stellar - they also proved that while we love trainwrecks on our feeds, too many of them doesn't make for a viable commercial format.. Google can translate the Utopia site from Dutch but not the feeds but hey, they're free at that link and not geoblocked



Ratings - Fresh Meat edition
Ratings are based on potential entertainment value.. see cast folders for full bios and links




Super easy ups for a cast of all rookies! I have a lengthy list of additional things I'd like to see (and not see) this season, but then that whole wants versus needs question pops up, and we can't always get what we want. Bottom line, our summer guilty pleasure is back for another round, and all I'm really hoping for is a good season with good entertainment and short, infrequent feeds blocks. That isn't too much to ask, is it? Anything else is gravy.

PS More gravy, please.

PPS I wrote the above when we had a cast but no twist, and I was happy about all rookies and possibly no twist. Now that we have a weekly(?) Pandora's Box kind of something, it remains to be seen how that will work and if it will work. New buzz about Paul Abrahamian possibly returning is also potentially troubling. While I liked him on feeds (all the way back to the beginning), I'm not a fan of having any vets in principle, and his voice and demeanor tend to dominate a room, particularly when some of them might be starstruck. But it's all maybes for now, and I'm going to remain cautiously optimistic.





Won: Nothing yet

Alex Ow
28 - single
Camarillo CA
(originally Thousand Oaks CA)
Eco-friendly marketing rep

She's watched since BB1 but off and on through the years, and her BB lore is sketchy, so I'd call her more of a casual fan, and likely a TV-only at that. She seems like she'd be a party girl but actually sounds more like a homebody, busying herself with crafts, gaming, and Netflix. That would seem like she could amuse herself in there but maybe not so much, since all those things require supplies. She said her parents didn't know she had a boob job but CBS put that in her bio, so I guess they know now - oops. She says she's willing and able to cry on cue, so that could be fun, but she's already planning to return as a vet and win on her second go? Please. She listed beating Diablo 2 on Nightmare mode as one of her 'fun facts' - even I've done better than that. Wait til she gets a load of Christmas's resumé.





Won: Nothing yet

Cameron Heard
24 - longtime girlfriend
Woodridge IL
(originally North Aurora IL)
Microbiologist

Yes he fits and fills the now-expected nerdy slot but I want to think he's also more of a 'regular person' like we always ask for, and a brainy one at that. The nerdy archetype just tends to stand out among all the actormodels. He's a feedster, but like Ramses, he's relatively new to it all. And like Cody, he's a Rubik's Cube aficionado - that's an odd commonality for 2017. He's a gamer and chess player, and a distance biker and snowboarder, so he seems well-rounded enough to perform well in our little game. I hope he has the personality and social game to make it a trifecta but if not, he will at least bring stories about his cute doggie and a ruptured spleen (his, not the dog's).





Won: Nothing yet

Christmas Abbott


33

35 - Single and/or engaged?
Raleigh NC
(originally Lynchburg VA)
Fitness superstar

She's a bonafide overachiever in multiple ways, and I'm happy to jump on her bandwagon by linking to her books at Amazon. I'm looking forward to her shaming the jock-bros at the workout area, but I think her claims of being 'creepy' might be exaggerated. What I really want to hear is why she's solidly single in her interviews but she has a wedding planned on September 3. Was it a last minute breakup and she forgot to pull the wedding info from The Knot site? Was it a case of choosing BB over fiancé? Will she be a surefire showmance magnet because rebound? Stay tuned, we'll know soon enough.





Won: Nothing yet

Cody Nickson
32 - single, 1 daughter (5)
Plano TX
(originally Lake Mills IA)
Construction sales rep

He's a former Marine who's never been offended, and he called us dweebs not once but twice: he really means it. He's a bro deluxe and I expect he'll be hanging with the other bros most of the time, but maybe he and Cameron can form a Rubik's Cube alliance. He says he doesn't like 'guys who make victim noises' but I don't even know what that means - is he talking strangulation sounds or just basic whining, and why only guys? I'm usually not big on the bro archetype and TPTB usually provide us with extras of them, but this guy gives me all kinds of OTT Monte vibes. I hope I'm wrong.





Won: Nothing yet

Dominique Cooper
30 - single
Woodbridge VA
(originally Tuskegee AL)
Government engineer

Her book smarts are impressive, as is her vocabulary, and those are rare and welcome hamster traits. I'm not so sure about her whole 'Dominique the Dominator' tagline, and while I've got nothing against anyone being religious, I'm hoping she doesn't bring it into the game, and ditto with the positive thinking inspirational quotes. She did (maybe still does) work for DoD so I'm hoping she's adept at avoiding political discussions and/or shutting them down - nobody needs that on feeds. She's got a GoFundMe for 2013 pageant expenses that's still open for some reason.





Won: Nothing yet

Elena Davies
26 - single
Dallas TX
(originally Fort Worth TX)
Radio personality

She knows Corey and she thinks James was fun but I won't hold those against her, especially as she didn't like hearing the goat story and James wasn't bad the first time. She says she can come across as abrasive, but annoying could be the word she's looking for. I don't know if she'll be either abrasive or annoying, but since she's radio, she's likely to fill up any vacant audio space from professional habit. That could be good, as I think she'll be likely to go off on all kinds of random tangents, but it could be annoying. Or abrasive.





Won: Nothing yet

Jason Dent aka Whistle Nut
37 - married, 1 son (2)
Humeston IA
Rodeo clown

This guy seems to be the most polarizing among the fanbase, at least from what I've seen. People are ready to love him or hate him, with not much inbetween. I'm ready to like him and I hope he doesn't do anything to change that. He seems like he'll be fun and lively, and should have some good stories because of his rodeoing plus his auctioneering skills, not to mention his partner and pet bull Ole. He'll also be hard to follow as it seems he talks in circles. Gametalks between him, fast-talking Alex, tangent-prone Kevin, and chaotic Josh could make for some high comedy indeed.





Won: Nothing yet

Jessica Graf
26 - single
Los Angeles CA
(originally Cranston RI)
VIP concierge

She says her personality is similar to Janelle's - those are some big entertainment shoes to fill, especially the original BB6 version, but we'll see. She also aspires to be a puppeteer, social gamer, and life of the party. Well, ambition is good, but a bit of realistic skepticism says she might be promising too much. But again, we'll see. Her job title includes 'VIP' and she's done some celeb hobnobbing so I'm hoping she doesn't have a namedropping problem. I'm also hoping she'll live up to her self-hype but I have to admit I'm a bit doubtful.





Won: Nothing yet

Jillian Parker
24 - single
Las Vegas NV
(originally Celebration FL)
Timeshare sales rep

She sells vacation timeshares so assuming she's good at that, she's going to have professional agenda-pushing skills to get her way in there, especially if she does those sales pitch presentations people sit through in order to get free trips. She wants to ally with the bros and get the girls out, then beat the bros? That doesn't tend to work out too well (see: Britney, Christine). She recently had weight loss surgery, along with her entire family, and lost 50 pounds so far - congrats! - but she won't be much fun at meal times nor likely to be in the endless snacking crowd. She breaks into song, a lot, so she may bring us some extra fishies.





Won: Nothing yet

Josh Martinez
23 - single
Homestead FL
(originally Miami FL)
Haircare sales

Yet another self-proclaimed 'superfan,' he showed up for BB14 but he's since gotten into feeds and seen some international versions, which is more than some self-proclaimed 'superfans' out here have done. At first glance he seems like a typical hamster jock-bro but he's got some brains, with a business degree and future plans. He was Jeff's first victim and he came across as hyper as BB9 Adam on that one, and while he calmed down a bit later on, I think he's got potential for some crazy. He also says he's a sore loser and he's not the easiest person to get along with, so I'm cautiously predicting some entertainment value here.





Won: Nothing yet

Kevin Schlehuber
55 - married, 7 kids (17-30)
Boston, MA
Stay at home dad

I really try not to form very solid opinions until I see them on feeds but as of now, I LOVE THIS GUY! For a start, he's an adult who's been around the block a few times, which never hurts. As one of seven kids who has seven kids of his own, he's had experience 'babysitting' and will know how to both coddle & placate the kiddies as well as encourage their immaturity if it's to his advantage. Best of all, he seems to go down off-topic tangents at the drop of a hat, and he says he's got STORIES. I like stories. If you've checked his links, you know about one of them already, and it's a doozy.





Won: Nothing yet

Mark Jansen
26 - single
Grand Island NY
Personal trainer

Yet another jock-bro, but he earned it the hard way: he lost 100 pounds and is now a personal trainer. So he'll likely be found at the workout zone and eating healthy, and he's likely to bond with Christmas and Jillian respectively. He's a long-time BB watcher but a casual one. He seems refreshingly down to earth with a definite boyish charm, and he's endearingly fond of his grandparents. I think he'll be our designated 'nice guy' and predict he'll be liked by most of them and us, even if he doesn't otherwise stand out. I also expect he'll have developed a serious crush or two by the time the feeds start.





Won: Nothing yet

Matthew Clines
33 - single
Arlington VA
Renovation consultant

He discovered the show for BB16 and says he was a fan applicant, so that's good. He was an Army brat so he should do well socially, and he's done competitive bodybuilding, so that's (yet) another potential bond/ally for Christmas. He said he'll probably have problems with a dirty kitchen so I think he'll be a formidable opponent for our perennial champs, Team Ants. He's older than the usual bro-jocks so I think (hope) he'll set himself apart from them a bit, and he seems very likable overall.





Won: Nothing yet

Megan Lowder
28 - single
Phoenix AZ
(originally Cathedral City CA)
Dog walker

The first to hit my BB19 Extracurricular Tally (not counting alums) because of her unexpected makeover and new photo, but the blue/lavender hair is working for her. Whether that remains true or lands her in #Deathrace2017 later remains to be seen. Dogwalker is a new career path for our hamsters, and I'm pleased to see so many dog lovers and owners in this group. She says she's willing to flirt, showmance, and backstab, and she also says she's ready for wall comps and slop - we'll see. She was in the Navy so she can talk military with Cody, and she's another gamer so she can talk shooters and RPGs with Alex and Cameron. She thoughtfully warned us about her loud snoring and 'loud obnoxious laugh like Rachel's.'





Won: Nothing yet

Ramses Soto
21 - single
Grand Rapids, MI
Cosplay artist

Can you make a living as a cosplay artist, or is that more his hobby? We'll find out. I don't like the 'superfan' word but he seems to be one, to the point of having a dedicated BB Twitter account as well as an all-purpose one. He's relatively late to the feeds game (BB14) but that's okay, especially if he's done his homework for what came before. He might be good for creativity during lull periods, but he seems a bit stuck on the whole cheek poke/lip twitch thing. He mentioned me in his KFROG interview and that almost always earns easy pre-season ups.





Won: Nothing yet

Raven Walton
23 - single
DeValls Bluff, AR
Dance teacher

Kudos to her for her crusade to raise awareness about gastroparesis, and for whatever hells she went though along her journey to health. I hope she doesn't dwell on it too much but I'll give her some free passes about that at the beginning. She's a longtime but I'm guessing casual fan, and our designated quirky girl, but she seems a little perkier than many who have filled that slot - okay, a LOT perkier. 'Arkansassy' indeed. Her name and backstory were out before cast reveal but they kept her anyway, maybe because that leak was through no fault of her own. Word then got out that she knows BB18 (and BB19?) Paul but apparently she just went to see his band when they played locally and took a pic. I'm just hoping she tones down the perky a little and turns on the fun.



Lines and Links of the Day
Lines

Julie: Actually on finale night I don't want to come in because there's this certain smell after three months. It's like stale, heavy and thick. It's like nothing you've ever smelled.

Dominique: Always be watchful, but not in a creepy way
Christmas: I'm a little creepy, a little weird.. I invade personal space, a lot

Elena: My dad brought a Longhorn steer into my dorm room
Jason: I have a pet bull

Katy Perry:
WHO WANTS TO SEE the rest of the house?
Look at all these ants!
People are watching me sleep? Oh wow, bunch of perverts out there!
I've always been a fan of Big Brother

Joanne the Scammer, exiting: I'm getting evicted!

Sia: It's just like the Big Brother house

Natalie Morales of NBC News: I don't know where the cameras are, where do I look?



Links


GET YOUR FEEDS

Use my links for any Amazon shopping, anytime, at no extra cost - just start your shopping trip by clicking Amazon USA or Amazon Canada

House tour and twist reveal, plus Former players speculate about the new season by The Hollywood Reporter

Save BB Canada sign the petition

Dick-a-Thon free Dick at Nite show to Save BB Canada, with many BB alums

Hamster hometowns for some or all of our new cast

Things I Wish I Knew Before Going On Big Brother by BB18's Michelle 'Big Meech' Meyer

BBOTT's Justin Duncan in the news

Please tweet me @hamsterwatch for extra good or extra funny things you come across thru the season - thanks in advance!


Tally Items





Linking to any page here is fine. Please don't repost content from this site (or any other) without permission, and don't repost or hotlink images.



THE REAL SHOW IS THE FEEDS


NEXT-DAY AIR SHOWS
Live air shows in some areas
BB1 thru BB19 and many other CBS shows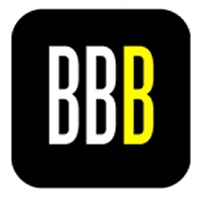 BIG BROTHER BUDDY
Get push notifications for all the big feeds events - iOS or Android


HAMSTERWATCH SWAG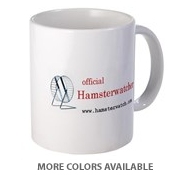 Mugs, shirts, more
Visit my Cafe Press shop






Big Brother 19 SEASON FAQ


Day 1 Move-in was June 21
Day 8 CBS premiere is June 28
Day 9 Feeds begin June 29
Day 92 Finale is September 20

Feeds are streamed by CBS, and Flashback is accessible via All Access subscription. Call 888-274-5343 for account help, including cancellation.

Air shows on CBS (Global in Canada) are Sundays 8pm, Wednesdays 8pm, eviction Thursdays 9pm.

Big Brother After Dark on Pop TV (Slice in Canada) is every night midnight to 3am, except Thursdays 1am to 3am. The aired blocks are live (or recorded earlier the same night, depending on your cable provider).

The CBS app (by CBS Interactive) plays BB air shows and other CBS shows, as well as feeds, or you can use your browser to watch feeds on mobile devices. The same All Access link used to subscribe will lead to the feeds viewing page if you're already signed up.

BB19 prizes are the same: $500k for the winner and $50k for 2nd place. Stipend for the others will be posted when confirmed on feeds.

The habitat has 87 HD cameras and over 100 microphones.

The recorded in-house announcements are the voice of producer Don Wollman. He and Julie Chen are the only staffers who have been there since Big Brother 1.