This site is about the Big Brother 16 feeds and contains spoilers! It isn't necessarily thorough: it's what I catch and/or what interests me, and it isn't necessarily about who will win, who should win, who's cute or who's horrid. It's about watching hamsters: who's doing what and why. Thanks for encouraging my behavior.
Your pal, dingo







QUICK LINKS & BOOKMARKS



-View or buy BB16 live feeds

-Live feed updates
-Hamsterwatch chatroom
-McCrae Olson videos & blog
-Amazon portal USA or Canada
-VPN for international viewers
-Hamsterwatch Twitter - Twitpic
-Hamster Twitters
BB USA - BB Canada
-BB16 official site
-East Coast air show feeds
1 - 2 - 3 - 4 - 5







POWER STATUS


Frankie is HOH #1
Somebody is HOH #2
Somebody is probably nominated







UPCOMING EVENTS


June 25: The Talk BB show
June 25 8pm: Premiere part 1 on CBS
June 26 9pm: Premiere part 2 on CBS
June 26 10pmPT/1amET: Live feeds begin
June 26 11pm: BBAD on TVGN begins
July 3: Julie on The Late Show with David Letterman



Save 20% on orders over $29 with coupon code AFFILIATE20
Big Brother plus other CBS shows - shop now!





BB16 DRINKING GAME


Take a swig whenever someone says they're excited for the new season to start




Donations via Paypal are gratefully accepted!






BIG BROTHER SEASONS



Amazon DVDs BB4 - BB3

Amazon Instant Video BB15
- BB14
- BB13
- BB12
- BB11
- BB10
- BB9
- BB8


iTunes BB15 -
BB14
- BB13
- BB12
- BB11
- BB10
- BB9
- BB7 All-Stars





BB16 FAQ


Feeds are streamed by CBS.

Call 877-211-4367 for account help, including password reset or to cancel subscription.

CBS shows are Sundays 8pm, Wednesdays 8pm, eviction Thursdays 9pm (Global in Canada).

Big Brother After Dark is on TVGN three hours Mon/Tues starting 11pm, two hours Wed/Fri/Sat/Sun starting midnight; and two hours Thurs starting 1am. (Slice in Canada - times vary by location)

BB16 prizes are likely the same: $500k for the winner and $50k for 2nd place. Stipend for the others will be divulged on feeds sooner or later.

The habitat has 76 cameras (up 11, and now high def) and 100 microphones (up 2).

The recorded in-house announcements are the voice of producer Don Wollman.





>> >> >>
>>
ALL AMAZON.COM PURCHASES MADE THROUGH THESE LINKS HELP SUPPORT THIS SITE
Amazon USA
- Amazon Canada
It's that time again
Time to get your feeds! See everything that happens as it happens! Season pass is just $23.99 until Thursday afternoon, and $26.99 after that - not a lot for this much cheap entertainment!

Getting your feeds through this site will help me be able to cover the season, so please click here to sign up
, and thank you!

Big Brother 16 premiered June 25 on CBS.. the feeds will begin Thursday, June 26 after part 2 of the premiere.. chat and exclusive videos are available now, including Jeff chatting with past BB winners, as well as a few interviews, selected episodes from the past, and the full BB7 All-Stars season



We're off! almost (June 24)
Here's a sneak-peek at the first HOH comp, titled Go Fly a Kite.. it's the same log-rolly setup they've used before

Only eight of them are shown competing: Joey, Amber, Frankie, Nicole, Paola, Donny, Devin, and Cody.. presumably they were the first eight in and are competing for the first of the dual HOHs.. the rest of them will likely enter and compete on the following night's show, but who knows if their actual entry into the habitat was later this same night or the next day? We'll find out soon enough



For the friends and loved ones (June 20)
Cast reveal is obviously exciting for the hamsters' friends and families, but there are some pitfalls for those left at home, especially those who are new to the whole BB experience. Those loved ones are in a unique position, and BB15 Spencer Clawson's other half Marilyn has provided some tips for them.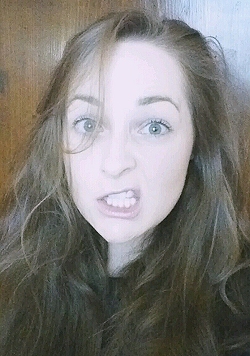 Last summer, my boyfriend was cast on Big Brother 15. I was so excited and incredibly naive, because I didn't realize what a cult following Big Brother has. I didn't know about all the "spoiler sites" and the obsessive sites where they compare statistics... I didn't know any of this. I didn't know how to work Twitter and I had deleted my Facebook page months before he got cast because I wasn't using it anymore. So social media was not really something I was paying attention to. Big Brother had informed my boyfriend that it might be smart for him to lock his social media pages he had, in case he was cast. So we locked up his Facebook and sat back and waited. The day finally arrived, and they came and stole him away from me. I was left with two dogs, his huge and close-knit family, and no idea what I was in for the entire summer. This is what you can look forward to, and this is how I suggest you handle it.

1. Social media is going to destroy your loved one. It doesn't matter if they are the smartest woman in the game, the best looking guy, the nicest girl in the house, etc. None of this matters, and you will be appalled by what people will write about this person you know and love. You have to realize that the rest of the world really isn't watching Big Brother USA. You won't believe me now and you really won't believe me in August either, but I promise you that whatever idiotic/goofy/inappropriate thing your loved one says isn't what everyone else in the United States is talking about. Your world is about to shrink considerably. You won't like 90% of the things you will read about your loved one, and you will feel this insane urge to correct people, to let them know that your loved one is amazing/wonderful/caring/smart/whatever, or you'll just have the insane urge to tell some asshat to fuck off. Don't do it! IT'S A SLIPPERY SLOPE! You will be TORTURED by these internet trolls, so just RESIST. Trust me.

2. Don't dwell on the live feeds. I know you have already bought them and are convinced that this will be the best thing EVER. It is, it's hilarious, and you're going to enjoy the hell out of watching the house guests get bored and try to entertain themselves. But beware! You probably already miss your loved one terribly, and having access to them 24/7 (I used to get up and watch my boyfriend sleep, ok? I had ISSUES) is a deadly thing. Let me explain to you my routine from June 26th until September 16th. I woke up at 6am. I didn't have to be at work until 10am, but I was up so I could rewatch different live feed clips that I had missed. I wanted to see when I was mentioned. I wanted to see who people were considering evicting. I wanted to know EVERYTHING that was going on in that house. At 9:30am, I would frantically wash my face, dress, and race out the door to get to work. From 10am to 6pm, I was at work without a smartphone, so I couldn't torment myself. But by 6:30pm, I was back home, sitting criss-cross-applesauce on the couch with my laptop, freaking out. I would do this until about 2am, and then fall asleep to the sounds of the live feeds. At 4am, I would wake up and put my computer down and actually go to bed. The day would begin again. I have NO idea, to this day, how I kept my job last summer. So do yourself a favor now and realize that you aren't going to miss anything more than decent sleep if you don't set a schedule. If I had it to do over again, I would absolutely stop livefeeding by 11pm and hit the hay until about 7am.

3. I would recommend NOT admitting who you are or how you are related to the houseguest on ANY social media. Deactivate your current Twitters, Facebooks, and whatever is currently cool to be social on. Do yourself a favor and make up a new Twitter handle and use that to see tweets and shit, but don't admit who you are. This is the only thing I did right last summer. My boyfriend's family was on local news, on Twitter, etc, and crazy fans would find them and say HORRIBLE things to them. I hid. I made this weird decision that I didn't want people to know who I was, so I made up a Twitter handle, made sure I wasn't very Google-able, and hid. This worked until September, when my boyfriend won his HOH. I made the mistake of retweeting his HOH tweets (Yes, Big Brother will let them tweet little shout-outs when they are HOH) and my little teeny tiny Twitter account went from having 33 followers to over 600 in about thirty minutes. I was BLOWN AWAY, I had NO idea people were really that into this and wanted to see what things I was saying about Big Brother. And on top of that, the hate POURED in. I had people tweeting the most ridiculous, callous, and cruel things to me constantly. And I didn't really know how to handle it, so I discovered the "block" button and sent several people (quietly) to Twitter hell. On occasion I bit back, but it rarely made me feel better. So do this and do it now. HIDE. You will appreciate me on this more than anything. TRUST ME.

4. Realize that your loved one is playing a GAME, and if they are smart, they are going to try to do anything to win the money. This will result in them saying weird things, aligning with people you hate, and having conversations with people YOU KNOW are trying to evict your loved one. You will be a basket case. You will be convinced your loved one has traded their brain for fifteen minutes of fame. They haven't, but they are in a microcosm of a world. THEY ONLY SEE THE SAME PEOPLE DAY IN AND DAY OUT. All they can do is dwell and obsess over their fellow house guests. Their conversations will be weird. Remember, this is a social experiment. What happens when a group of people are stuck in a small house and have to slowly get rid of each other? Extreme chaos. The most exhausting things about their personalities will come out. Do they whine when they are tired? THEY WILL WHINE ALL SUMMER. Do they yell loudly when they are excited? You will grow to hate the mic that is on your loved one because they are going to yell a lot more. They are going to say and do things that will infuriate, hurt, humiliate you all summer. Guess what? Come September, you are going to want to THROW yourself in their laps and cry with happiness because this insanity is over. And you will get over it. (Especially if crazy Big Brother fans can't torment you all summer. Remember rule #3? DO NOT PUBLICIZE YOURSELF.)

5. Get a journal and get it now. I filled up two journals to Spencer. I wrote about the mundane and I freaked out to him about conversations he was having on the live feeds. I scolded him. I praised him. I was just calmed down somehow by the fact that I could "talk" to him. It sounds insane, but it isn't just something I did - other people I have spoken with who were "the one at home" found themselves emailing their loved one or writing notes to them on scraps of paper. My notes and emails are all written down in miserable/happy/sleep-deprived handwriting. It will calm you down. Make a freakin' scrapbook or whatever floats your boat.

6. Assign one friend to have to deal with you all summer. Just tell them up front, "I might call you at 2am. I might be crying so hard you won't be able to understand me, but I will need you to listen to me cry." Make sure this is a good friend who will forgive you for the Gollum-like sleep-deprived twit you are going to be all summer. I would suggest a sibling. If you don't have one, you better hope your friends love you like a sibling.

7. You will have a contact in production and it is your sole job to be nice to these people. These are the most patient people you will ever meet, seriously. You think Job was patient? These people are leaps and bounds beyond Job. They will take your calls, call you back, email you 5x a day if needed, and talk you off the edge. Be very very nice to these people. You might end up meeting them in September. :)

And that's all she wrote, folks. You think I'm crazy now, I know you do. But talk to me in July. You will understand everything I just laid out. Have a good summer!

-Marilyn

Many thanks to Marilyn for these tips, and I hope the loved ones left at home take it to heart - she speaks the truth. I've talked to many friends and family members over the years while their loved one's season was underway, and it can indeed be very difficult for them. Be sure to follow Marilyn on Twitter, and enjoy the ride this summer!



Fresh meat (June 19)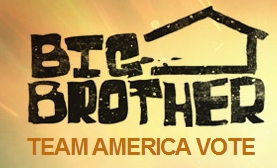 The cast was revealed Thursday, 16 fresh hamsters with not a has-been among them, despite all the rumors - whew!

The Ratings section below has the bare bones info, with my first impressions and/or "most likely to" predictions to follow after I catch up with the videos.. meanwhile you can read their official bios, see their various interviews, and check the links dug up so far in the Updates section, with more to follow as it turns up

Thursday also brought the first Team America vote, which I'm afraid is going to be an exercise in futility.. Frankie is a known entity, the brother of teen star Ariana Grande and a successful Youtuber in his own right.. he's got over 500,000 Twitter followers and she's got over 15 million - that's the kind of established fan base that makes Brenchelissa's look like chump change, and it will likely make him the winner of any viewer vote they come up with, much as Elissa won all the MVP votes last year.. everyone chant all together now, "it's not fair!"



Earth,
Air

Wind, and Fire (June 18)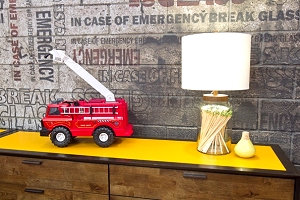 House pics came out on schedule.. the habitat has an "urban treehouse" theme this year, with bedroom motifs of earth, wind (not air), and fire.. the bathroom rounds out the elements, representing water.. HOH room is a bird's nest, and there's an aerie deck for chess

CBS also posted a few pics of what's probably the Have-not room, which has an ice theme complete with copious amounts of ModPodge or resin or some other material meant to look like melting ice.. they pulled those pics quickly, but not before they were grabbed by many.. see all the house pics in the Update section, and watch Julie's house tour here

Wait, what's that? Update section? You read it right: this year you can catch up what you missed on the feeds right here with Hamsterwatch Updates from the one and only @UgotBronx.. the updates area is read-only, no registration required.. also BB15 McCrae Olson will be posting occasional blogs and video podcasts as the season unfolds in his section of the site.. both are linked top & bottom of each page, as well as left sidebar Quick Links & Bookmarks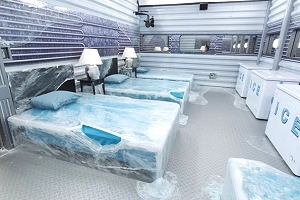 Julie sort of explained a bit of twist on "The Talk", saying there would be two Heads of Household who would each nominate two hamsters for eviction.. she added that the HOHs weren't necessarily safe, and then she mentioned a competition called "Battle of the Block".. she didn't give details of that, but perhaps each cycle will start with two HOHs and four nominees, and end up going to eviction show with the usual count? We'll see

She said this dual HOH arrangement will happen "every week" but opening twists usually just last four weeks - again, we'll see.. she also mentioned "Team America" in which viewers will "influence the game".. they've previously announced exclusive votes for feedsters, so it looks like they're going all-out to keep those site hits coming



Ratings - Hooray for Noobs edition
Ratings are their official CBS bio stats for now, plus my patented "Most Likely To" predictions. Arrows are based on projected entertainment value. See Updates section for their complete CBS bios, pics, interview videos, and links dug up so far.



Preliminary ups for going with all new hamsters! The pre-season rumors about has-beens were pervasive, and many came from sources with varying degrees of reliability, so it was very refreshing to find out we do indeed have all new faces this time. Many folks are excited that BB will finally be in HD but personally, I'm not anxious to see zit popping, tooth flossing, and foot picking any clearer than we always have.





26 - single


Esthetician

Model
North Hollywood, CA (orig Knoxville, TN)

I don't know what's up with the esthetician stuff - she described herself as a model when asked, and her scantily clad pics are all over the interwebs.

Most likely to get the boot very early.





29 - single, 3 kids
Event coordinator
Torrance, CA (orig Long Beach, CA)

She said she'll miss social media most, not her kids, but I suspect we'll be hearing more about her kids than we'd like.

Most likely to require a Daily Sighting reminder that she's still there.





26 - single
Adventure hunting guide
Dallas, TX (orig Hopkinsville, KY)

Just as potential fans were drooling over his many selfies, a double scandal hit the fan between boar hunting with a stick and extremely inappropriate comments on his Instagram.

Most likely to tangle with others about animal rights, and other things.





23 - married
Barista/shift supervisor
Tucson, AZ

She really is a barista, at Starbucks, and she seems to know her BB pretty well. That doesn't necessarily count for much but it always makes us feel good when 'one of our own' makes it in with all the actormodels and recruits.

Most likely to play a good social game that will eventually crumble from emotionality.





23 - single
Sales account exec
Howell, NJ (orig Hackensack, NJ)

Another model whose abs are all over town. Personally I prefer personalities over pecs but this is how they like to cast it.

Most likely to get into a guy fight.





30 - married, baby daughter
Police officer/sergeant
Providence, RI

He says he's going to lie about being a cop, and we all know job lies never work out.

Along with Devin, most likely to become utterly boring about his little girl (though she is adorable).





26 - single, baby daughter
Motorcycle sales manager
San Antonio, TX (orig Santa Barbara, CA)

Practically a big leagues baseball player once, this guy is going to compete his brains out and might have a hissyfit or two if/when he doesn't win comps. I've been told he was chock full of drama when he was younger, so let's hope he hasn't lost that.

Most likely to have a slop meltdown.





42 - single
School groundskeeper
Albemarle, NC

This guy has huge potential to be a top notch hamster, and his self-described fear of public speaking could make his Diaries extra fun.

Most likely to provide many Lines of the Day, and to be a fan favorite.





31 - single
YouTube personality
New York, NY (orig Boca Raton, FL)

I don't have anything against him (yet?) but I detest the built-in advantage he's got with the viewer voting - it makes the whole thing pointless. Elissa's Brenchel fanbase was chopped liver compared to Ariana's 15 million Twitter followers, and Frankie has 500k of his own!

Most likely to be alternately annoying and boring, once his 'on' persona runs its course.





21 - single
Pedicab driver
Long Beach, CA (orig Marlborough, MA)

Often when they say they're all about humor, they end up being the total opposite. But I'm going to hold out hope for him to keep things lively and funny, and of course I include unintentional humor in that.

Most likely to carefully avoid being in fights.





33 - married, 2 kids
Minister
Lovejoy, GA (orig Griffin, GA)

I'm not big on religion being brought into this game, but I think it's a given that it will this time, and especially by her. But I'm ready for fights and follies, and that weird bow tie earns easy ups regardless.

Most likely to participate in a Holy War.





27 - single
Makeup artist/hairstylist
Seattle, WA

She's very upbeat and chatty in her interviews but she doesn't really say anything.

Most likely to be Diary's favorite.





21 - single
Recent nursing graduate
Ubly, MI

She's another feedster who crossed over to the other side, and I think she'll do well in there provided she lays low.

Most likely to go far, especially if she keeps quiet and plays the girl-next-door role.





27 - single
DJ
Astoria, NY (orig East Hampton, CT)

'Pao Pao' is pals with GinaMarie, and has been exposed as having a mouth on her, both in text and by calling Jeff 'old and fat'. Here's hoping she didn't leave the fireworks at home.

Most likely to star in catfights.





22 - single
Photographer
Weston, FL (orig Brooklyn, NY and Israel)

She's something of a wild card and I think she'll be completely out of her element here, which could work in our favor.

Most likely to have frequent fake hair disasters and star in Deathrace 2014.





23 - single
Recent economics graduate
Palm Beach, FL
What the hell is going on here? I'm starting to think he may have actually contacted Dr Will when he put out his invitation to finalists. He claims he'll have a masterful social game but all I'm seeing is another Jeremy character.

Most likely to be an asshat.







Linking to any page here is fine. Please don't repost content from this site (or any other) without permission, and don't repost or hotlink images.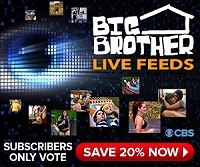 The real show is on the feeds





RATINGS WATCH


Wednesday's premiere part 1 won the hour with 2.3 rating, 9 share and 6.64 million viewers, ahead of So You Think You Can Dance on FOX with 1.4/5/4.38, America's Got Talent rerun on NBC with 1.3/5/6.20, and The Middle on ABC with 1.1/4/4.44








caps sorted by day - all caps

SEASON STATS
HOH and veto wins will be tallied here, along with evictions and vote counts.

HOHs in order: Frankie



BBQ Smackdown Scorecard

Big Brother 15
Round 1: BBQ 1, Helen 1, Jessie 0
Round 2: BBQ 1, Helen 0, Jessie 0
Round 3: BBQ 1, Spencer 0
Round 4: BBQ 1, Spencer ½, Judd 0, McCrae 0

Big Brother 14
Round 1: BBQ ½, Dan 0

Big Brother 13
Round 1: BBQ ½, Adam ½, Rachel 0
Round 2: BBQ ½, Adam 0
Round 3: BBQ 1, Rachel 0

Big Brother 12
Round 1: BBQ ½, Brendon 0
Round 2: BBQ 2, Britney 0, Lane 0
Round 3: BBQ 1, Lane 0, CBS 0

Big Brother 11
Round 1: BBQ 0, Jeff 0
Round 2: BBQ 0, Jeff ½
Round 3: BBQ ½, Kevin 0, Michele 0


Big Brother 10
No title events

Big Brother 9 Winter Edition
Round 1: BBQ ½, Ryan 0
Round 2: BBQ ½, Adam 0
Round 3: BBQ ½, Ryan 0

Big Brother 8
Round 1: BBQ 1, Dick 0
Round 2: BBQ ½, Zach 0
Round 3: BBQ 0, Dick 1

Big Brother 7 All-Stars
BBQ training sabbatical

Big Brother 6
Round 1: BBQ 1, Ivette 0
Round 2: BBQ 0, Howie 0

Big Brother 5
Round 1: BBQ 1, Cowboy 1, Drew 0
Round 2: BBQ 1, Drew 0, Diane ½
Round 3: BBQ 1, Cowboy 1, CBS 0, Nakomis 0



EXTRACURRICULAR TALLY
House meetings - 1
First eight, on premiere #1

CBS goofs - 2
- Happends
- Jill, for the 2nd year