This site is about the Big Brother 16 feeds and contains spoilers! It isn't necessarily thorough: it's what I catch and/or what interests me, and it isn't necessarily about who will win, who should win, who's cute or who's horrid. It's about watching hamsters: who's doing what and why. Thanks for encouraging my behavior.
Your pal, dingo







POWER STATUS


Currently Liz is the 'active' twin

Vanessa is Head of Household
Clay used veto on himself
Becky, Jason are nominated
Clay, Shelli, Steve are Have-not
Their supplement is popcorn







UPCOMING EVENTS


Monday: Veto meeting

Next show: Wednesday 8pm
Veto comp, veto meeting, Outback dinner, assorted drama







BB17 DRINKING GAME


Take a swig whenever someone says 'straight shooter' - take two if it's not Vanessa







QUICK LINKS & BOOKMARKS



-Get/watch the feeds
-Feeds updates by @UGotBronx
-My Twitter - my screencaps
-Hamster Twitters
BB USA - BB Canada
-BB Viewer by @liquid8d
-B3V Viewer by blistering

-Hamsterwatch chatroom
-On The Block with McCrae Olson
and Spencer Clawson

-Amazon portal USA or Canada
purchases help me a bit

-Big Brother 17 official site
-Live show tickets
-Attwx.com all seasons
-Dick at Night with @EvelDick
-Latest alliance chart
by @89razorskate20
-Diary tally by @clamperls

-Feeds devices & system req
-Shop Roku or Chromecast

-East Coast air show streams
1 - 2 - 3 - 4 - 5 - 6 - 7
8 - 9 - 10 - 11 - 12 - 13
NO DOWNLOADS NEEDED




Donations via Paypal are gratefully accepted!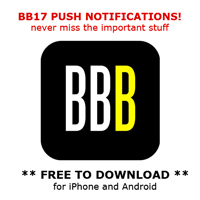 Get Big Brother Buddy app!
Get all the BB17 news plus push notifications of key events as they happen

Watch Big Brother
Seasons 1 thru 16!
Plus tons more CBS content







BIG BROTHER SEASONS



CBS All Access
Seasons 1 thru 16

Amazon DVDs BB4 - BB3

Amazon Instant Video BB16
- BB15
- BB14
- BB13
- BB12
- BB11
- BB10
- BB9
- BB8
- BB7






GETTING YOUR FEEDS THORUGH THIS LINK HELPS SUPPORT THIS CHAT AND SITE - THANK YOU!
Hamsterwatch Chat
Please see chat guidelines below. Double-click in the blank area if you aren't seeing the chat. You may need to disable your pop-up blocker to register.




Chatroom guidelines
You don't need to have the Big Brother 17 live feeds to chat in the Hamsterwatch chatroom, but please don't expect continual updates about the feeds if you don't have them.

PLEASE DO NOT POST URLS

While chats may be moderated and unsavory users may be banned, your best defense against troublesome chatters is to IGNORE them by not responding

Please do not comment about or draw attention to troublesome chatters as that only gives them fuel to continue disrupting chat - thanks in advance

Please use common sense and common courtesy when chatting.. if you wouldn't say it in person, don't say it here

Users with offensive nicks and/or offensive language may be banned

Do not spam, scroll, or flood the chatroom

Hate speech will not be tolerated, nor will harassment of fellow chatters

This is a public chatroom and offensive language may occur.. if this is unacceptable to you please do not enter the chatroom, or leave if you see language that offends or upset you

PLEASE USE JUDGMENT WHEN CLICKING ON LINKS OR PROVIDING ANY PERSONAL INFO IN CHAT. Hamsterwatch.com takes no responsibility for any damages resulting from viruses or other computer problems resulting from clicking on links posted in the chatroom, nor for any damages resulting from personal information you provide to other users





Linking to any page here is fine. Please don't repost content from this site (or any other) without permission, and don't repost or hotlink images.



THE REAL SHOW IS THE FEEDS


NEXT-DAY AIR SHOWS
BB1 THRU BB17 AND LOADS MORE CBS CONTENT


HAMSTERWATCH SWAG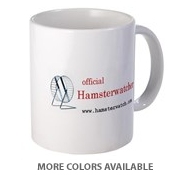 Mugs, shirts, more
Visit my Cafe Press shop





RATINGS WATCH


Sunday's show won placed second with 1.8 rating, 6 share, and 5.92 million viewers, behind Celebrity Family Feud on ABC with 2.0/7/8.54, and ahead of The Simpsons and Brooklyn Nine-Nine reruns on FOX with 0.9/3/2.12 and 0.7/2/1.47, and two Welcome to Swedens on NBC with 0.3/1/1.16 and 0.2/1/1.11.









Big Brother 17 FAQ


June 18 was Day 1 move-in. June 24 was CBS premiere, Day 7. Finale will be September 23, Day 98

Feeds are streamed by CBS, and accessible via All Access subscription. Call 888-274-5343 for account help, including cancellation.

CBS shows are Sundays 8pm, Wednesdays 8pm, eviction Thursdays 9pm (Global in Canada).

Big Brother After Dark is on POP (formerly TVGN). It airs Monday, Tuesday 11pm-2am; Wednesday, Friday, Saturday, Sunday midnight-2am; Thursday 1am-3am. The aired blocks are recorded earlier on the same night.

The CBS app (by CBS Interactive) will play BB air shows and other CBS shows, but not feeds. Use your browser to watch feeds on mobile devices. The same All Access link used to subscribe will lead to the feeds viewing page if you're already signed up.

Liz and Julia have to survive five evictions in order to play separately as individuals. They switch places every few days. They have a limited time in Diary to change clothes, adjust their appearance, and exchange info. The non-playing twin probably stays in hotel sequester.

BB17 prizes are the same: $500k for the winner and $50k for 2nd place. Stipend for the others is $1,000 per week again, including pre-show hotel and jury sequester. Recruits or those with established pre-season fan bases might get more.

The habitat has 80 HD cameras (up four) and over 100 microphones.

The recorded in-house announcements are the voice of producer Don Wollman.