This site is about the Big Brother 19 feeds and contains spoilers! It isn't necessarily thorough: it's what I catch and/or what interests me. It's about watching hamsters: who's doing what and why. Thanks for encouraging my behavior.
Your pal, dingo




Protect your online privacy with HMA
Watch Australian Survivor, BBUK, and other non-USA shows






BB19 DRINKING GAME


Take a swig when you hear a new rumor







VIEWER VOTES


Will be posted here when active







QUICK LINKS & BOOKMARKS



-Get the feeds
-Watch the feeds
-BB19 official site
-Live show tickets

-Feeds updates by @UGotBronx
-My Twitter - my screencaps
-Amazon portal USA or Canada

East coast air shows:
CanadaTV for Roku
$2/month - Global airs BB USA

East coast air show streams:
1 - 2 - 3 - 4 - 5
NO DOWNLOADS NEEDED - BEWARE OF CLICKING POPUP ADS OR WARNINGS

-Dick at Night with @EvelDick

-BB Viewer by @liquid8d
Requires All Access account

-Hamster Twitters
BB USA - BB Canada

-Advice for cast friends/family

-VPN to watch BB UK and/or to protect your online privacy




Donations via Paypal are gratefully accepted!

Click for weather forecast

Watch Big Brother
Seasons 1 thru 19
Plus tons more CBS content






BIG BROTHER SEASONS



CBS All Access
Seasons 1 thru 18

Amazon DVDs BB4 - BB3

Amazon Instant Video
BB18 - BB17
- BB16
- BB15
- BB14
- BB13
- BB12
- BB11
- BB10
- BB9
- BB8
- BB7





BIG BROTHER 19 FEEDS EXCLUSIVELY ON CBS ALL ACCESS
All Big Brother USA seasons + most CBS shows past or present are included
$5.99 PER MONTH INCLUDING 1 WEEK FREE TRIAL or $9.99 AD FREE
COMPUTER - MOBILE - ROKU - CHROMECAST - APPLE TV - ANDROID TV - FIRE TV - XBOX 1/360 - PS4

>> >> >>

>> >> >> >> >> >>

>>

ANY AMAZON.COM PURCHASE CAN BE MADE THROUGH THESE LINKS - NO EXTRA COST TO YOU
Amazon USA
- Amazon Canada
June 2017
Power Status
Somebody is Head of Household
Somebody is nominated
Several are probably Have-not
Somebody may have been evicted
Obviously this section will be more accurate as we go


Upcoming Events
Thursday, June 29: FEEDS BEGIN 10pm Pacific/1am (Friday) Eastern after 2nd CBS show ends in the west - sign up before then to ensure you're ready! The first hours and days of feeds are crucial as we'll have already missed a lot of action before they begin

Thursday, June 29: After Dark begins, again on Pop TV (Slice in Canada)

Sunday, July 9: Paul Abrahamiam, Da'Vonne Rogers, Caleb Reynolds, Frankie Grande plus four Survivors on Candy Crush premiere, CBS (pre-taped)


Next Shows
Thursday, June 29 9pm - Premiere Part 2
Sunday, July 2 8pm - Den of Temptation viewer vote, HOH comp and noms
Wednesday, July 5 8pm - Veto comp

Regular schedule is Sundays 8pm, Wednesdays 8pm, live eviction Thursdays 9pm, on CBS (Global in Canada) - stream links to watch live online will be posted in Quick Links & Bookmarks on the left sidebar

After Dark airs every night on Pop (Slice in Canada) - times vary by area and provider, check your cable guide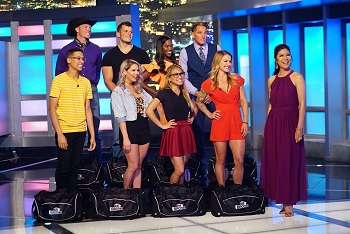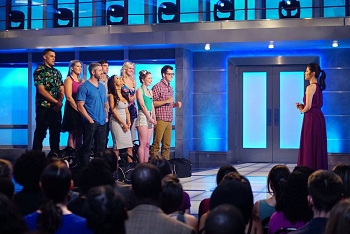 Other News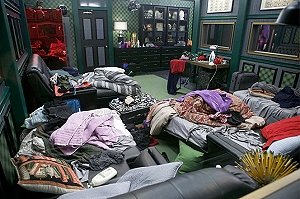 MOVE-IN DAY 1 was Wednesday, June 21 (I think).. I'm expecting a 92-day season, with a two-hour finale September 20

SUMMER OF TEMPTATION twist was revealed Wednesday, June 21 along with pics of the new habitat, which has greed and power themes - see them here.. hamsters will be tempted from the get-go with offers for money, power, safety but the temptations will have consequences.. there will be a viewer vote on the first Sunday show for who to send to the "Den of Temptation" for a "potentially game-changing offer"

THE NEW CAST is 16 rookies plus Paul Abrahamian.. see Ratings section below for my snap judgements.. bios, photos, interviews, and social media links have been posted at cast folders at Hamsterwatch Forum

Real-time feeds updates will once again be at Hamsterwatch Forum by @UGotBronx, and cast bios, photos, and whatever we can dig up on them is being posted in their cast folders as we go



June 26, 2017
Hamsterwatch All-Stars
Many of you already know there are a number of folks who are well-known outside of BB circles who are Hamsterwatchers and Big Brother fans in general.. in this pre-season time of first impressions and predictions, I thought it would be fun to get some of their thoughts about our new cast and season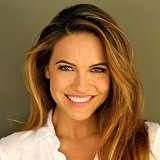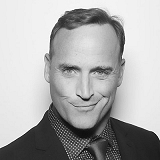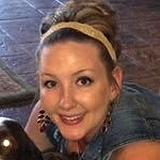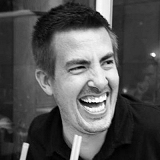 Let's start with introductions

Chrishell Stause: Hey! People always think they know me from somewhere but usually it just means you have seen me on one of your favorite soap operas. I have been on All My Children, Days of Our Lives, The Young and the Restless respectively.

Matt Iseman: I'm host of American Ninja Warrior and winner of the New Celebrity Apprentice.

Dana Swearingen: Hellllo! Most Big Brother fans know me from my cast interviews at my K-FROG days with Kelli. Now I'm working at a nationally syndicated country show called The Big Time With Whitney Allen, where I've continued my Big Brother coverage.

Andy Dehnart: I'm best known as writer of reality blurred, a site I created 17 years ago to track reality TV news. You may also know me because Ian talked about me while swinging on that creaky hammock: specifically, they talked about these casting documents I published. I'm also the journalist who published the Big Brother cast contract, and wrote about touring the house while the game was being played, where I observed everything from Rachel's hair extensions to the horrific smell of the kitchen.

How long have you been watching Big Brother, and do you watch the CBS shows, the feeds, After Dark, or a combination?

Chrishell: I have been watching Big Brother since a friend got me into it back in the Will and Boogie days. So I go way back. Each season is different of how involved I watch depending on the cast. But I have been known to watch all forms of BB when it is great!

Matt: I'm a BB Live Feeder who came to it in season 14. Seeing Dan Gheesling's funeral move made me a fan for life, but I still think Derrick Levasseur is the most dominant player I've ever seen (with respect to Evel Dick as I still have to go back and watch those seasons ;). Very excited about this cast and this season because I have a whole new appreciation for the houseguests after being a contestant on Apprentice myself... it is so much easier watching than doing. But that's why I love watching BB.

Dana: I've been watching Big Brother since Eddie hopped out that door a winner! I've been obsessed since the beginning. I wouldn't call myself a super fan, but a lazy super fan because I could not tell you who won Power of Veto season 7, week 5, day whatever. I used to follow the live feeds via Twitter thanks to of course Hamsterwatch, but after I started coverage, I watched live feeds and now that's it, I'm addicted.

Andy: I've watched Big Brother since season one, day one. I watched the live feeds the most during season two, and have only checked in on the feeds sporadically since, usually via After Dark. I've been inside the house. I tend to watch every episode for the first few weeks, and then decide whether to keep watching - or what episodes to watch - based on what's happening in the house. I follow our beloved @hamsterwatch and rely on her and the rest of you awesome and crazy feedsters to keep me apprised of what I should know.

What are your general thoughts about the new cast as a whole, and are there any stand-outs you're looking forward to?

Chrishell: This new cast seems promising. Early stand-outs for me are Mark, Christmas, Kevin, Alex, and Matthew. Mark may not have what it takes to win because he seems so nice, but I think it will be fun to watch him play. Christmas seems like an overall badass and she is my definite pick of females to win. Kevin and Matthew I believe will both have strong social games but we shall see if they have the rest to take it all the way or not. And Ramses I just love so I will give him my dark horse vote.

Matt: It's looking like another phenomenal summer... while I like good game play, I really enjoy the slow-motion trainwreck as someone's game goes careening off the rails into a fiery explosion. Even better is when they're sitting in the driver seat thinking they're riding to victory, sounding the whistle, calling themselves the Messiah.

As a viewer, I think his cast has a lot of potential because it seems there are some more mature members which could lead to some fantastic, long-term game play and an incredible social game. I'm really hoping to see some strong play out of "Boston Kevin," or as I fear he will be called, "Old Kevin." He seems like the guy in the house everyone's going to like, kind of the father figure. But, ultimately, I think this is a young(er) person's game and they'll send him to the bench.

As an excitable person myself, I love the enthusiasm of Josh Martinez, and, as a fan, I love that he has full first week overplay potential. I think his catchphrase is going to be "It's just BUSINESS!" or "I gave him the BUSINESS!" This guy is coming in way too hot and I like it. Every time he practically leapt off the couch talking to Jeff, I felt the target growing on his back. I hope he watched Paul last season who executed a remarkable turnaround: he went from the cusp of talking himself right out of the house to forming some of the strongest alliances in the game. Do not follow in the footsteps of Jozea... actually, please do.

Cody Nickson could be phenomenally entertaining through his trolling-levels of apathy. He just doesn't seem like he'll enjoy living in a house with 15 strangers for 3 months. Which is why I'm not sure he'll make it 3 months. But I think he'll be a great foil to the "Superfans."

Speaking of which, Ramses and Cameron seem to be vying for the super smart superfan role, although I'm not sure why the shorthand for genius now seems to be "able to solve a Rubik's cube." Dominique Cooper could be a force, but, if she wants to be #DominiqueTheDominator I think she needs to realize her bubbly factor is reaching critical levels. Big personalities wear people out over 3 months. I'd love to see her and Boston Kevin form an alliance because I think they'd have a great Yin & Yang with two types of charm.

If I'm actually trying to figure out who has a shot, my two stand-outs were Christmas Abbot and Whistlenut (I shall never again call him Jason Dent). Abbott will have to contend with being an obvious physical presence, but I thought she had a phenomenal blend of charisma and self-control that should suit her well in the game. Everybody loves Christmas. And Whistlenut looks like someone combined the best parts of Andy and Beast Mode Cowboy: he's walking in utterly clueless about the game but he struck me as the most likable and genuine cast member who could be a physical presence that everyone just loves to have around. Without strategy, not sure he could win it all, but I could see his social game taking him far.

Ultimately, I have no idea what's going to happen or how anyone will play and that is exactly why I watch.

Dana: I actually really like the cast this year. I like how diverse the age groups are. I would have liked to see a little more diversity in body image, we always watch the buff beauties but I wanted some more average joes! I'll wait until the live feeds until I form an opinion about cast members.

Andy: I should say up front that Robyn Kass blocked me on Twitter, perhaps because I'm often critical of the casting decisions the show makes. That's because I know CBS reality shows are capable of finding great characters, as they do on Survivor and Amazing Race, yet Big Brother often gets stuck with people who don't want to play, or bring very little into the house.

Okay, now the positive: This cast looks great on paper, and a solid improvement. I'm particularly glad Kevin is on the cast. Big Brother casts — including this one — need more diversity, because diversity makes for better television, and that includes diversity in age, so it's great there will be someone over 50. Renny and Jerry were amazing characters — I still watch this whenever I need to laugh, and it always works. More of that, please!

Which of the many aspects of BB do you like most?

Chrishell: My favorite thing about BB is that there never is one thing that can win you the money. I always like watching the strategizers come in thinking they are smarter than everyone and play too hard too quickly, and get booted. Rookie mistake.

Matt: The thing I most love about BB is the true sociological experiment that we get to witness as the houseguests are literally trapped together for 3 months. It is amazing to me to watch the mind games play out hyped up by the strange cocktail of utter boredom and total paranoia. It's incredible to watch alliances form and fold as players often launch themselves into unrecoverable spins. It gives me such joy to sit in my bed in the middle of the night watching the Live Feeds on my phone to see players scheming together in real time, not realizing that they're plotting their own demise. It is an incredible cocktail of endurance, strategy and human nature that gets me drunk every summer.

For me, Celebrity Apprentice was an absolute beast of a game that pushed me to my limits, but we weren't on camera 24/7. I don't think there's any way I'd ever set foot in the BB house. If only because I'd miss watching it all on the Feeds and tweeting about it with all the other Hamsterwatchers.

Dana: What I like most about Big Brother is the social experiment. Watching the way people think and act when you, as viewer, can see if they said or did something differently, it would have worked out better. The goofy stuff on the feeds is always fun, and I'm on the fence on showmances. I love the commitment of the fans, especially when they shout over the wall, fly planes over the house, etc.

Andy: My favorite thing about Big Brother is its potential as a game of strategy and alliances played in close quarters, and with a structure that creates constant upheaval and swings of the power pendulum. A houseguest can be in charge one week and totally screwed the next. The height of this — and Brother — for me was in Big Brother 6, especially when Kaysar figured out the twist and used it to his advantage (before blowing it all, of course). It was a wonderful combination of strategy, relationships, and paranoia, and that season just kept delivering.

I'd love to see more of a pure game of Big Brother - no twists that give some people crazy advantages, no coaches, no returnees. Maybe even no HOH! I think the raw format has a lot of untapped potential, and I'm hopeful for this season, as I always am at this time of year!

HUGE THANKS to my guests for participating in the first-ever Hamsterwatch All-Stars edition! A few others I asked weren't able to participate this time but hopefully they'll be able to send over a few thoughts as the season unfolds.. meanwhile be sure to follow Chrishell, Matt, Dana, and Andy on Twitter as they'll be watching and tweeting BB19 along with us:

Chrishell Stause - Matt Iseman - Andy Dehnart - Dana Swearingen



Ratings - Fresh Meat edition
Ratings are based on potential entertainment value.. see cast folders for full bios and links




Super easy ups for a cast of all rookies! I have a lengthy list of additional things I'd like to see (and not see) this season, but then that whole wants versus needs question pops up, and we can't always get what we want. Bottom line, our summer guilty pleasure is back for another round, and all I'm really hoping for is a good season with good entertainment and short, infrequent feeds blocks. That isn't too much to ask, is it? Anything else is gravy.

PS More gravy, please.

PPS I wrote the above when we had a cast but no twist, and I was happy about all rookies and possibly no twist. Now that we have a weekly(?) Pandora's Box kind of something, it remains to be seen how that will work and if it will work. New buzz about Paul Abrahamian possibly returning is also potentially troubling. While I liked him on feeds (all the way back to the beginning), I'm not a fan of having any vets in principle, and his voice and demeanor tend to dominate a room, particularly when some of them might be starstruck. But it's all maybes for now, and I'm going to remain cautiously optimistic.





Won: Nothing yet

Alex Ow
28 - single
Camarillo CA
(originally Thousand Oaks CA)
Eco-friendly marketing rep

She's watched since BB1 but off and on through the years, and her BB lore is sketchy, so I'd call her more of a casual fan, and likely a TV-only at that. She seems like she'd be a party girl but actually sounds more like a homebody, busying herself with crafts, gaming, and Netflix. That would seem like she could amuse herself in there but maybe not so much, since all those things require supplies. She said her parents didn't know she had a boob job but CBS put that in her bio, so I guess they know now - oops. She says she's willing and able to cry on cue, so that could be fun, but she's already planning to return as a vet and win on her second go? Please. She listed beating Diablo 2 on Nightmare mode as one of her 'fun facts' - even I've done better than that. Wait til she gets a load of Christmas's resumé.





Won: Nothing yet

Cameron Heard
24 - longtime girlfriend
Woodridge IL
(originally North Aurora IL)
Microbiologist

Yes he fits and fills the now-expected nerdy slot but I want to think he's also more of a 'regular person' like we always ask for, and a brainy one at that. The nerdy archetype just tends to stand out among all the actormodels. He's a feedster, but like Ramses, he's relatively new to it all. And like Cody, he's a Rubik's Cube aficionado - that's an odd commonality for 2017. He's a gamer and chess player, and a distance biker and snowboarder, so he seems well-rounded enough to perform well in our little game. I hope he has the personality and social game to make it a trifecta but if not, he will at least bring stories about his cute doggie and a ruptured spleen (his, not the dog's).





Won: Nothing yet

Christmas Abbott


33

35 - Single and/or engaged?
Raleigh NC
(originally Lynchburg VA)
Fitness superstar

She's a bonafide overachiever in multiple ways, and I'm happy to jump on her bandwagon by linking to her books at Amazon. I'm looking forward to her shaming the jock-bros at the workout area, but I think her claims of being 'creepy' might be exaggerated. What I really want to hear is why she's solidly single in her interviews but she has a wedding planned on September 3. Was it a last minute breakup and she forgot to pull the wedding info from The Knot site? Was it a case of choosing BB over fiancé? Will she be a surefire showmance magnet because rebound? Stay tuned, we'll know soon enough.





Won: Nothing yet

Cody Nickson
32 - single, 1 daughter (5)
Plano TX
(originally Lake Mills IA)
Construction sales rep

He's a former Marine who's never been offended, and he called us dweebs not once but twice: he really means it. He's a bro deluxe and I expect he'll be hanging with the other bros most of the time, but maybe he and Cameron can form a Rubik's Cube alliance. He says he doesn't like 'guys who make victim noises' but I don't even know what that means - is he talking strangulation sounds or just basic whining, and why only guys? I'm usually not big on the bro archetype and TPTB usually provide us with extras of them, but this guy gives me all kinds of OTT Monte vibes. I hope I'm wrong.





Won: Nothing yet

Dominique Cooper
30 - single
Woodbridge VA
(originally Tuskegee AL)
Government engineer

Her book smarts are impressive, as is her vocabulary, and those are rare and welcome hamster traits. I'm not so sure about her whole 'Dominique the Dominator' tagline, and while I've got nothing against anyone being religious, I'm hoping she doesn't bring it into the game, and ditto with the positive thinking inspirational quotes. She did (maybe still does) work for DoD so I'm hoping she's adept at avoiding political discussions and/or shutting them down - nobody needs that on feeds. She's got a GoFundMe for 2013 pageant expenses that's still open for some reason.





Won: Nothing yet

Elena Davies
26 - single
Dallas TX
(originally Fort Worth TX)
Radio personality

She knows Corey and she thinks James was fun but I won't hold those against her, especially as she didn't like hearing the goat story and James wasn't bad the first time. She says she can come across as abrasive, but annoying could be the word she's looking for. I don't know if she'll be either abrasive or annoying, but since she's radio, she's likely to fill up any vacant audio space from professional habit. That could be good, as I think she'll be likely to go off on all kinds of random tangents, but it could be annoying. Or abrasive.





Won: Nothing yet

Jason Dent aka Whistle Nut
37 - married, 1 son (2)
Humeston IA
Rodeo clown

This guy seems to be the most polarizing among the fanbase, at least from what I've seen. People are ready to love him or hate him, with not much inbetween. I'm ready to like him and I hope he doesn't do anything to change that. He seems like he'll be fun and lively, and should have some good stories because of his rodeoing plus his auctioneering skills, not to mention his partner and pet bull Ole. He'll also be hard to follow as it seems he talks in circles. Gametalks between him, fast-talking Alex, tangent-prone Kevin, and chaotic Josh could make for some high comedy indeed.





Won: Nothing yet

Jessica Graf
26 - single
Los Angeles CA
(originally Cranston RI)
VIP concierge

She says her personality is similar to Janelle's - those are some big entertainment shoes to fill, especially the original BB6 version, but we'll see. She also aspires to be a puppeteer, social gamer, and life of the party. Well, ambition is good, but a bit of realistic skepticism says she might be promising too much. But again, we'll see. Her job title includes 'VIP' and she's done some celeb hobnobbing so I'm hoping she doesn't have a namedropping problem. I'm also hoping she'll live up to her self-hype but I have to admit I'm a bit doubtful.





Won: Nothing yet

Jillian Parker
24 - single
Las Vegas NV
(originally Celebration FL)
Timeshare sales rep

She sells vacation timeshares so assuming she's good at that, she's going to have professional agenda-pushing skills to get her way in there, especially if she does those sales pitch presentations people sit through in order to get free trips. She wants to ally with the bros and get the girls out, then beat the bros? That doesn't tend to work out too well (see: Britney, Christine). She recently had weight loss surgery, along with her entire family, and lost 50 pounds so far - congrats! - but she won't be much fun at meal times nor likely to be in the endless snacking crowd. She breaks into song, a lot, so she may bring us some extra fishies.





Won: Nothing yet

Josh Martinez
23 - single
Homestead FL
(originally Miami FL)
Haircare sales

Yet another self-proclaimed 'superfan,' he showed up for BB14 but he's since gotten into feeds and seen some international versions, which is more than some self-proclaimed 'superfans' out here have done. At first glance he seems like a typical hamster jock-bro but he's got some brains, with a business degree and future plans. He was Jeff's first victim and he came across as hyper as BB9 Adam on that one, and while he calmed down a bit later on, I think he's got potential for some crazy. He also says he's a sore loser and he's not the easiest person to get along with, so I'm cautiously predicting some entertainment value here.





Won: Nothing yet

Kevin Schlehuber
55 - married, 7 kids (17-30)
Boston, MA
Stay at home dad

I really try not to form very solid opinions until I see them on feeds but as of now, I LOVE THIS GUY! For a start, he's an adult who's been around the block a few times, which never hurts. As one of seven kids who has seven kids of his own, he's had experience 'babysitting' and will know how to both coddle & placate the kiddies as well as encourage their immaturity if it's to his advantage. Best of all, he seems to go down off-topic tangents at the drop of a hat, and he says he's got STORIES. I like stories. If you've checked his links, you know about one of them already, and it's a doozy.





Won: Nothing yet

Mark Jansen
26 - single
Grand Island NY
Personal trainer

Yet another jock-bro, but he earned it the hard way: he lost 100 pounds and is now a personal trainer. So he'll likely be found at the workout zone and eating healthy, and he's likely to bond with Christmas and Jillian respectively. He's a long-time BB watcher but a casual one. He seems refreshingly down to earth with a definite boyish charm, and he's endearingly fond of his grandparents. I think he'll be our designated 'nice guy' and predict he'll be liked by most of them and us, even if he doesn't otherwise stand out. I also expect he'll have developed a serious crush or two by the time the feeds start.





Won: Nothing yet

Matthew Clines
33 - single
Arlington VA
Renovation consultant

He discovered the show for BB16 and says he was a fan applicant, so that's good. He was an Army brat so he should do well socially, and he's done competitive bodybuilding, so that's (yet) another potential bond/ally for Christmas. He said he'll probably have problems with a dirty kitchen so I think he'll be a formidable opponent for our perennial champs, Team Ants. He's older than the usual bro-jocks so I think (hope) he'll set himself apart from them a bit, and he seems very likable overall.





Won: Nothing yet

Megan Lowder
28 - single
Phoenix AZ
(originally Cathedral City CA)
Dog walker

The first to hit my BB19 Extracurricular Tally (not counting alums) because of her unexpected makeover and new photo, but the blue/lavender hair is working for her. Whether that remains true or lands her in #Deathrace2017 later remains to be seen. Dogwalker is a new career path for our hamsters, and I'm pleased to see so many dog lovers and owners in this group. She says she's willing to flirt, showmance, and backstab, and she also says she's ready for wall comps and slop - we'll see. She was in the Navy so she can talk military with Cody, and she's another gamer so she can talk shooters and RPGs with Alex and Cameron. She thoughtfully warned us about her loud snoring and 'loud obnoxious laugh like Rachel's.'





Won: Nothing yet

Ramses Soto
21 - single
Grand Rapids, MI
Cosplay artist

Can you make a living as a cosplay artist, or is that more his hobby? We'll find out. I don't like the 'superfan' word but he seems to be one, to the point of having a dedicated BB Twitter account as well as an all-purpose one. He's relatively late to the feeds game (BB14) but that's okay, especially if he's done his homework for what came before. He might be good for creativity during lull periods, but he seems a bit stuck on the whole cheek poke/lip twitch thing. He mentioned me in his KFROG interview and that almost always earns easy pre-season ups.





Won: Nothing yet

Raven Walton
23 - single
DeValls Bluff, AR
Dance teacher

Kudos to her for her crusade to raise awareness about gastroparesis, and for whatever hells she went though along her journey to health. I hope she doesn't dwell on it too much but I'll give her some free passes about that at the beginning. She's a longtime but I'm guessing casual fan, and our designated quirky girl, but she seems a little perkier than many who have filled that slot - okay, a LOT perkier. 'Arkansassy' indeed. Her name and backstory were out before cast reveal but they kept her anyway, maybe because that leak was through no fault of her own. Word then got out that she knows BB18 (and BB19?) Paul but apparently she just went to see his band when they played locally and took a pic. I'm just hoping she tones down the perky a little and turns on the fun.



Lines and Links of the Day
Lines

Julie: Actually on finale night I don't want to come in because there's this certain smell after three months. It's like stale, heavy and thick. It's like nothing you've ever smelled.

Dominique: Always be watchful, but not in a creepy way
Christmas: I'm a little creepy, a little weird.. I invade personal space, a lot

Elena: My dad brought a Longhorn steer into my dorm room
Jason: I have a pet bull



Links

GET YOUR FEEDS

Use my links for any Amazon shopping, anytime, at no extra cost - just start your shopping trip by clicking Amazon USA or Amazon Canada

New York Post feature about messy hamsters and their smelly habitat

Big Brother 19: The Saga season preview, by @WilHeuser

BB19 pool by @aaronhoff (I've played this a few years, and can vouch that the winners will be paid)

Dick at Night FREE cast-assessment show featuring Cat Van Zyl, BB13 Keith Henderson, BBCan1 Peter Brown, BB6/7 James Rhine, BBOTT Alex Willett, BB18 Michelle Meyer

Save BB Canada sign the petition

Please tweet me @hamsterwatch for extra good or extra funny things you come across thru the season - thanks in advance!


Tally Items





Linking to any page here is fine. Please don't repost content from this site (or any other) without permission, and don't repost or hotlink images.



THE REAL SHOW IS THE FEEDS


NEXT-DAY AIR SHOWS
Live air shows in some areas
BB1 thru BB19 and many other CBS shows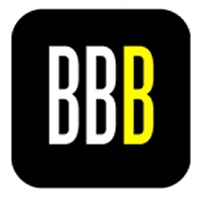 BIG BROTHER BUDDY
Get push notifications for all the big feeds events - iOS or Android


HAMSTERWATCH SWAG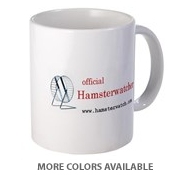 Mugs, shirts, more
Visit my Cafe Press shop






Big Brother 19 SEASON FAQ


Day 1 Move-in was June 21
Day 8 CBS premiere is June 28
Day 9 Feeds begin June 29
Day 92 Finale is September 20

Feeds are streamed by CBS, and Flashback is accessible via All Access subscription. Call 888-274-5343 for account help, including cancellation.

Air shows on CBS (Global in Canada) are Sundays 8pm, Wednesdays 8pm, eviction Thursdays 9pm.

Big Brother After Dark on Pop TV (Slice in Canada) is every night midnight to 3am, except Thursdays 1am to 3am. The aired blocks are live (or recorded earlier the same night, depending on your cable provider).

The CBS app (by CBS Interactive) plays BB air shows and other CBS shows, as well as feeds, or you can use your browser to watch feeds on mobile devices. The same All Access link used to subscribe will lead to the feeds viewing page if you're already signed up.

BB19 prizes are the same: $500k for the winner and $50k for 2nd place. Stipend for the others will be posted when confirmed on feeds.

The habitat has 87 HD cameras and over 100 microphones.

The recorded in-house announcements are the voice of producer Don Wollman. He and Julie Chen are the only staffers who have been there since Big Brother 1.