This site is about the Big Brother 19 feeds and contains spoilers! It isn't necessarily thorough: it's what I catch and/or what interests me. It's about watching hamsters: who's doing what and why. Thanks for encouraging my behavior.
Your pal, dingo




Protect your online privacy with HMA
Watch Big Brother UK, Survivor New Zealand, Australian Survivor, and other non-USA shows






BB19 DRINKING GAME


Take a swig whenever somebody talks to a camera - good luck!







VIEWER VOTES


Nothing currently







VIEWER VOTE WINNERS


#1 Pendant of Protection: Paul
Consequence: Ramses self-nom

#2 Ring of Replacement: Christmas
Consequence: Cody, Jason, Jessica frogs

#3 Halting Hex: Jessica
Consequence: Temptation Comp for 3 weeks








QUICK LINKS & BOOKMARKS



-Get the feeds
-Watch the feeds
-BB19 official site
-Live show tickets

-Feeds updates by @UGotBronx
-My Twitter - my screencaps
-Amazon portal USA or Canada
purchases help me a bit

East coast air shows:
CanadaTV for Roku
$2/month - Global airs BB USA

East coast air show streams:
1 - 2 - 3 - 4 - 5
NO DOWNLOADS NEEDED - BEWARE OF CLICKING POPUP ADS OR WARNINGS

-Dick at Night with @EvelDick

-BB Viewer by @liquid8d
Requires All Access account

-Hamster Twitters
BB USA - BB Canada

-Advice for cast friends/family

-VPN to watch BB UK and/or to protect your online privacy




Donations via Paypal are gratefully accepted!

Click for weather forecast

Watch Big Brother
Seasons 1 thru 19
Plus tons more CBS content






BIG BROTHER SEASONS



CBS All Access
Seasons 1 thru 19

Amazon DVDs BB4 - BB3

Amazon Instant Video
BB19 - BB18 - BB17
- BB16
- BB15
- BB14
- BB13
- BB12
- BB11
- BB10
- BB9
- BB8
- BB7





BIG BROTHER 19 FEEDS EXCLUSIVELY ON CBS ALL ACCESS
All Big Brother USA seasons + most CBS shows past or present are included
$5.99 PER MONTH INCLUDING 1 WEEK FREE TRIAL or $9.99 AD FREE
COMPUTER - MOBILE - ROKU - CHROMECAST - APPLE TV - ANDROID TV - FIRE TV - XBOX 1/360 - PS4

>> >>

>> >> >> >> >> >>

>>

ANY AMAZON.COM PURCHASE CAN BE MADE THROUGH THESE LINKS - NO EXTRA COST TO YOU
Amazon USA
- Amazon Canada
July 20-27, 2017
Power Status
Ramses evicted 7-3
Paul is Head of Household
Nobody is nominated
Kevin, Mark plus Josh (2nd week) are Have-not

Jessica can halt one of next two evictions
Christmas can opt to play in any one veto comp
Raven has a Have-not pass


Upcoming Events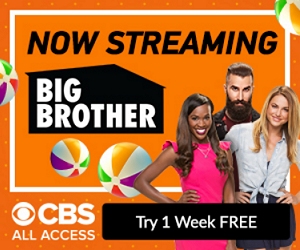 FEEDS ARE A FUN, HOT MESS and they are the real show - sign up now and get a one-week free trial

Friday: Temptation Competition, nominations
Saturday: Have-nots, veto comp
Monday: Veto meeting


Next Shows
Sunday 7/30 8pm Temptation comp, nominations
Wednesday 8/2 8pm Veto comp, veto meeting
Thursday 8/3 9pm Live eviction (or not), HOH comp

CBS schedule is Sundays 8pm, Wednesdays 8pm, live eviction Thursdays 9pm, on CBS (Global in Canada). Stream links to watch live online are posted in Quick Links & Bookmarks on the left sidebar. After Dark is every night on Pop (Slice in Canada) - times vary by area and provider.

After Dark is every night on Pop (Slice in Canada) - times vary by area and provider


Other News and Weekly Stats
Temptation Competition consequence for Halting Hex is three weeks of a comp before nominations. They can choose to compete or not. Winner is safe from eviction that week, loser is third nominee. Will air on Sunday shows.

Real-time feeds updates and air show recaps are at Hamsterwatch Forum by @UGotBronx, plus cast bios/photos/links, and fun extras

Diary segment tallies by @clamperls: Through fourth week

Alliance charts by @89razorskate20: Day 36

Ratings Watch Wednesday's veto show won the hour with 1.7 rating, 8 share, 6.29 million viewers, ahead of Masterchef on FOX with 1.0/4/3.45, Little Big Shots: Forever Young finale on NBC with 0.8/4/5.69, and The Goldbergs and Speechless reruns on ABC with 0.6/3/2.89 and 0.5/2/2.43 respectively.
Rating and share: adults 18-49 - Rating: percent of all TV households - Share: percent of households watching TV



Week 5 - Days 37 thru 44 - July 27 thru August 3, 2017
Daily and Noteworthy Events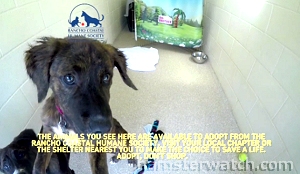 Evicted: Ramses 7-3
Head of Household: Paul
Have-nots: Kevin, Mark, Paul plus Josh (2nd week)
Have-not Extension: TBA
Original noms: TBA
Veto winner/outcome: TBA
Final noms: TBA
Evicted: TBA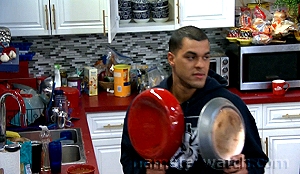 Day 37 Thursday 7/27 Josh carried out his threat to harass Mark, which he did by banging pots and pans, chanting a circus tune, and hollering. It was no Evel Dick performance and it fell a bit short of BBCan Dallas's "it ain't easy being Big Deezy" but it was fun just the same. Mark was still in a mood from his overnight drama with Elena, and he hid out in the lounge until Cody rescued him and escorted him upstairs. Cody told him he has a daughter (they all missed his eviction speech shoutout to Paisley) and that he'd lost his brother Dillin. After HOH lockdown, Jessica told Elena she has the Hex and she & Cody are safe "for a couple weeks" no matter what (oops, not if she uses Hex the first of those

weeks

evictions). She also told Elena that Ramses is going but he has no idea, and she knows Matt & Raven were in on it.

If you missed it there's been a very lot going on in there. Catch up with my recaps for last week and/or Hamsterwatch Forum for detailed convos and many, many screencaps.

But first, a plea I always say I can't do any of this without feeds signups thru this site, and my signups are dramatically reduced this season. So if I'm to continue skipping summer in order to monitor feeds round the clock, keep up this site and tweet, I'm going to need some help. If you don't have the feeds yet, click here to get them, or click the signup banner at Hamsterwatch Forum where @UGotBronx updates her brains out, and/or use my Amazon portal for any Amazon purchases anytime, USA or Canada, at no extra cost to you. HUGE THANKS to those who have supported this site thus far and to those who will in future!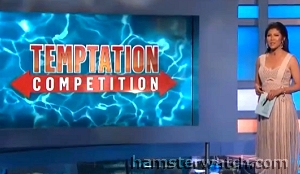 Back to our program Ramses walked the plank 7-3 as expected, with Cody, Mark, Elena dissenting and shockfaced, though not as shockfaced as they could have been had the plan not been spilled. Jessica did spill about her Hex to the others on the live show but she was again vague and misleading about it.

Paul won the HOH comp which was Inked & Evicted, true/false about the tatted-up photos they studied last night. Paul wore a shirt that was Kevin's late brother's, and gave a shoutout to him (Richie) after winning. There was some talk earlier about the shirt being passed around like Judd's bear shirt and Roseanne's chicken shirt. Julie and her tissue bondage getup finally told us (but not them) about the consequence for Jessica's Hex temptation: a new comp will run for three weeks, taking place before nominations (Fridays) and airing on Sundays. Participation is voluntary, with the winner earning safety that week and the loser becoming third nominee.

They cut into feeds to run Ramses' exit Jefferview. He seemed okay with going (he was pleasant about it anyway), he said he knew Paul's running things, and he was unaware who Lance Bass is so he was unimpressed that Lance had Ramses in the staff pool. Jeff told him the votes and that Paul won HOH, so Ramses will be back out here with us within a few days.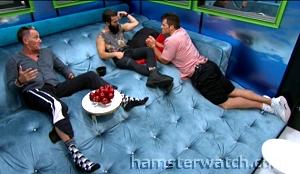 Josh had a few celebratory rants but settled down pretty quickly, with a few threats to start up again with Mark tomorrow. Paul ran damage control loops with Cody and Jessica, and with Elena, and with Mark and Elena. At one point Mark looked like he was worshiping at the Altar of Paul, which is probably accurate.

Christmas and Jessica had a short convo with friendly words but their manners and expressions both said it was just lip service. Jessica said she was most upset with Raven for lying to her face before the eviction, and Elena said she was most upset about being excluded from the plan she claimed to know about anyway.

Christmas had a gametalk with Alex & Jason, and Matt & Raven screeched in the kitchen. Kevin continued to glide over all, dropping funny and funny-but-subtly-pointed comments here and there. Jason gave a shoutout and sent happy birthday wishes to his wife Holly. There was a lot of talk and guesses about Jessica's power but they were all in the dark as to what it is or how it works. Paul said they absolutely would not cancel an eviction on eviction night, but he's never actually seen a season of BB outside of hotel sequester and doesn't know about Julie's big red reset button.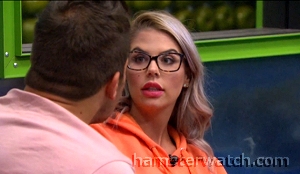 Mark seemed like he was in a permanently stunned mode, giving one blank and confused face after another. In a follow-up to last night's fight/breakup/whatever that was with Elena, they had another communication breakdown, coming at each other in all the wrong ways and blending blindsides, lies and game stuff with personal. It was another mess and Mark made it worse when he pushed for a hug to make everything okay, and Elena told him not to touch her, she doesn't like to be touched when she's upset. The words and the glare weren't enough for Big Boy to get the hint and he pushed some more, but there was no hug this time. It finally came along later though, when she reiterated don't touch her when mad, he said he's missed her and I think he said he loves her? He went in for a kiss and she said "nope, too close, get off me."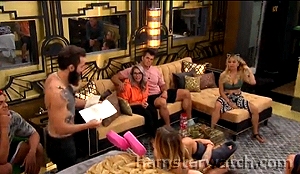 Paul orchestrated a game for After Dark where he gave orders and everyone playing did what he said, like that was something new and different. He got his HOH room at 11.10pm with photos, a Pepperdine hoodie, Radiohead, beers, socks, and a letter from his fave cousin who was just married.

Jessica asked Paul not to make her a Have-not and he agreed, saying she'd already done it. Cody made some kind of pitch to Paul that I didn't really follow, and Paul told him to let him do his work, "things might not make sense to you at first, or they might." Cody retold that to Jessica in a mocking impersonating tone. Pre-nom talks are pretty much moot because of this new comp, so I'm not following them closely at all. Paul told several of them he has a Secret Plan that he isn't spelling out (probably to flush out Jessica's Hex), and that he isn't gunning for Kevin (yay). He gave Elena a very lengthy talk about Mark being dead weight for her in the game, and she tried to turn that into a counseling session. Rewind, repeat.



Ratings - TBA edition
Ratings to be updated later, based on entertainment value




Jefferviews immediately after eviction are all fine and well, but they really need to put them on Feed 4 only, like they did the Live Diaries on OTT. Post-eviction and HOH feeds are among the best every week and we shouldn't be deprived of them for even a few minutes. While we're at it, they should do Live Diaries once a week too. Of all the excellent perks OTT brought to feedsters, one vet in a cast of rookies and no daytime naps were the worst choices to be carried over.





Won: 1st eviction safety
HOH 1 - Veto 1 - Noms 2
VTE Ramses






Won: Temptation #2 play in any veto comp
HOH 0 - Veto 0 - Noms 2
VTE Ramses






Won: 1st eviction safety; 1 week frog; Revival
HOH 1 - Veto 0 - Noms 1
VTE Josh






Won: 1st eviction safety
HOH 0 - Veto 0 - Noms 0
VTE Josh






Won: 1st eviction safety; 1 week frog
HOH 0 - Veto 1 - Noms 0
VTE Ramses






Won: 1st eviction safety; 1 week frog; Temptation #3 halt one of four evictions
HOH 1 - Veto 1 - Noms 1
No vote (HOH)






Won: 1st & 2nd eviction safety
HOH 0 - Veto 0 - Noms 2
No vote (nominee)






Won: $25,027; 1st eviction safety; couldn't be 1st HOH
HOH 0 - Veto 0 - Noms 0
VTE Ramses






Won: 1st eviction safety
HOH 0 - Veto 0 - Noms 0
VTE Josh






Won: 1st eviction safety
HOH 0 - Veto 0 - Noms 0
VTE Ramses






Won: 1st week safety; Temptation #1 safety next 3 evictions
HOH 2 - Veto 1 - Noms 0
VTE Ramses
HEAD OF HOUSEHOLD






Won: 1st eviction safety; Have-not pass
HOH 0 - Veto 0 - Noms 0
VTE Ramses






Won: 1st eviction safety; Mandatory nominee once
HOH 0 - Veto 0 - Noms 2
EVICTED 7-3
Obit to follow





Won: 1st eviction safety
HOH 0 - Veto 0 - Noms 1
She seemed promising, brainier than most hamsters by far, and she started out well. She earned Mark's devotion over fake chess games and heart-to-hearts, but Christmas and Elena also tugged at him from different directions, and Dominique never got as tight a hold on Josh. Kevin let her host the talk shows, but she was too slick and professional with them, and kind of a drip. That backfired when she put Ramses and then Cody on the spot, and she confessed her job lie to several too early. She brought in more religion than most, and she 'marooned' herself in the lounge, doing a solo telethon for days. She caught on to Paul and told everyone he was a snake, and he made sure she went out the door as a result.





Won: Nothing
HOH 0 - Veto 0 - Noms 2
She gave us a good shockface when Julie spoke her fate, but she hadn't done much to prevent it. She wasn't there long enough to do a lot, but she didn't really do much that was memorable except repeat convos (at lightspeed), plan future shows to be on, and be on the block. Virtually everyone else campaigned their brains out around her while she was at summer camp, so it's no surprise she didn't know who did and didn't vote for her. She wasn't cut out for this game and she also attracted some political attention that nobody needs. Many use BB to escape from that kind of thing for a little while.





Won: 1st eviction safety
HOH 0 - Veto 0 - Noms 1
Like Cameron, there isn't much to say since she left before feeds began. A lot of drama was stirred up by, around, and/or because of her, including a Josh rant we saw on the premiere sans context, and an alleged sabotage lie about a comment Jessica allegedly made about Alex. When Megan got home, she released a statement saying she left because of PTSD from a prior assault. You'd think those things would be discovered and addressed during the lengthy audition process, but who knows? We may never know the entire true story as we'll only have hearsay and edits to go by, but I wish her well.





Won: Nothing
HOH 0 - Veto 0 - Noms 1
What is there to say when they're gone before feeds start, other than it stinks? They were probably wise to get him out because he's a big fan who knows the show, and he's brainy to boot. At least he had not one but two comp-shots to save himself, even though he opted for a third comp to evict rather than the vote that got him the non-coveted first boot spot. He seemed likable enough and he tried some twerkish moves to save himself but alas, it wasn't enough. He dropped a hamster line in Diary which was fun, but anyone going before feeds still stinks.






Lines and Links of the Day
Lines

Thursday
Josh: *bang bang bang* MARK I WANNA BOND WITH YOU! *bang bang bang*

Josh: Seven hours of hell, you signed up for it!

Cody to Mark: I'll rip those pots and pans right out of his fuckin hands dude

Paul: I don't talk game with most people

Mark: I really want to give you a hug right now
Elena: Please do not touch me, I do not like being touched when I'm pissed



Links

GET YOUR FEEDS using my link helps me a bit - it's the only way I can do this

Using my links for any Amazon shopping also helps me a bit, anytime - just start your shopping trip by clicking Amazon USA or Amazon Canada

Local news feature about Puppycam/Kittycam




Tally Items
Extracurricular Tally

Fights: 5
6/29 Premiere #2: Josh vs Megan
7/6 live show: Jessica vs Christmas
7/6 HOH comp: Josh vs Cody (not on feeds or show)
7/6 10.10pm: Jessica vs Josh, plus Cody
7/17 3.30pm: Josh vs Mark, Josh vs Jessica, Dominique vs Christmas

Revivals: 1
Cody

House meetings: 2
7/15 5.46am
7/17 4.21pm

Pinkyswears: 2
Raven and Paul on premiere
Raven and Matt 7/11 7.56pm

Makeout pairings: 3
Cody/Jessica, Mark/Elena, Matt/Raven

Sex events: 4
7/2 3.12am Cody, Jessica
7/6 3.25am Mark, Elena
7/11 2.44pm Mark, Elena
7/26 1.00am Raven, Matt

Injuries: 3
Mark's dislocated finger in 1st HOH comp
Christmas's broken foot
Raven's stair crash and foot stitches

Better alternatives to Jeffish: 1
Kittycam, Puppycam, Bunnycam featuring Rancho Coastal Humane Society adoptables

Premature (pre-feeds) evictions: 2
Cameron, Megan

Pre-season makeover and photo replacement: 1
Megan

Epic Twitter battles: 2
6/19 Dr Will vs Meech, plus BB18 Natalie, BB14 Danielle, Russell Hantz
6/22 Evel Dick vs James Huling



CBS Goofs

1 Misspelled 'Hitmen'
2 Pop mixed up BB seasons with AD seasons
3 Mistook USA for 'the world'
4 To/too error
5 Too many seasons for Frank
6 Conflicting Christmas ages
7 Pop had a midnight/day problem
8 Misspelled Raven
9 Random things in bikini photos
10 'An New Season'
11 Photoshoot spoilers
12 Leaked two upcoming votes
13 This season is 92 days, not 99
14 Thumbnail on feeds slider shows BB18
15 Misspelled 'receive' on tickets site
16 Misspelled 'replacement' on YouTube
17 Control room monitors on 7/6 live show
18 Day count error on 7/9 show
19 Misspelled 'drinkware'
20 Misspelled Nicole's last name
21 Misspelled Josh's last name
22 Misspelled Ramses
23 Let Jessica into DR when Kevin was there
24 Feeds timestamp 3+ hours wrong
25 Counting error on 7/20 show
26 Listed five, called it six



Season Stats
HOHs in order: Cody; Paul; Alex; Jessica; Paul

Veto winners in order: Alex; Paul; Jason; Jessica

Evictions in order: Cameron 8-3-2; Megan (quit); Jillian 8-4;

Cody 7-3-0

; Dominique 10-0; Ramses 7-3

Pre-jury Twitters: @CameronHeard210; @MeganAnnBB19; @jilliannicoleww; @CDmAI







Linking to any page here is fine. Please don't repost content from this site (or any other) without permission, and don't repost or hotlink images.



THE REAL SHOW IS THE FEEDS


NEXT-DAY AIR SHOWS
Live air shows in some areas
BB1 thru BB19 and many other CBS shows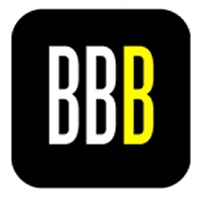 BIG BROTHER BUDDY
Get push notifications for all the big feeds events - iOS or Android


HAMSTERWATCH SWAG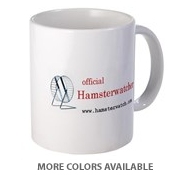 Mugs, shirts, more
Visit my Cafe Press shop






Big Brother 19 SEASON FAQ


Day 1 Move-in was June 21
Day 8 CBS premiere is June 28
Day 9 Feeds begin June 29
Day 92 Finale is September 20

Feeds are streamed by CBS, and Flashback is accessible via All Access subscription. Call 888-274-5343 for account help, including cancellation.

Air shows on CBS (Global in Canada) are Sundays 8pm, Wednesdays 8pm, eviction Thursdays 9pm.

Big Brother After Dark on Pop TV (Slice in Canada) is every night midnight to 3am, except Thursdays 1am to 3am. The aired blocks are live (or recorded earlier the same night, depending on your cable provider).

The CBS app (by CBS Interactive) plays BB air shows and other CBS shows, as well as feeds, or you can use your browser to watch feeds on mobile devices. The same All Access link used to subscribe will lead to the feeds viewing page if you're already signed up.

BB19 prizes are the same: $500k for the winner and $50k for 2nd place. Stipend for the others is $1,000 per week again, including pre-show hotel and jury sequester. Paul is probably getting more, and possibly Christmas as well.

The habitat has 87 HD cameras and over 100 microphones.

The recorded in-house announcements are the voice of producer Don Wollman. He and Julie Chen are the only staffers who have been there since Big Brother 1.