This site is about the Big Brother Celebrity Edition feeds and contains spoilers! It isn't necessarily thorough: it's what I catch and/or what interests me. It's about watching hamsters: who's doing what and why. Thanks for encouraging my behavior.
Your pal, dingo





CELEB BB DRINKING GAME
Take a swig because we've got celebs in the house - make it champagne!





VIEWER VOTE
Who should get $25k viewer favorite prize?
> Ross

Should veto winner get Diamond, VIP, or Spotlight veto?
> VIP, winner could use it twice



USE HMA for BB CANADA FEEDS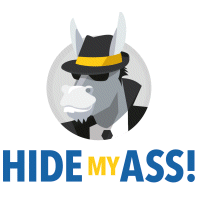 Safe - Secure - Easy to use



CELEB BB CBS AIR SHOWS

All times are Eastern and/or local TV (1 hour earlier for Central)

Weds 2/7 8-9pm Premiere
Thurs 2/8 8-9pm
Fri 2/9 8-10pm Live eviction
Sun 2/11 8-9pm
Mon 2/12 8-9pm Live eviction
Weds 2/14 8-9pm
Fri 2/16 8-10pm Live eviction
Sun 2/18 8-9pm
Mon 2/19 8-9pm Live eviction
Weds 2/21 8-9pm
Fri 2/23 8-10pm Live eviction
Sat 2/24 8-9pm
Sun 2/25 8-10pm Live finale





EAST COAST AIR SHOWS

CanadaTV for Roku $2/month
(Private channel) watch East Coast airing on Global

Online streams: 1 - 2 - 3 - 4
NO DOWNLOADS NEEDED
BEWARE OF CLICKING POPUP ADS OR WARNINGS





QUICK LINKS & BOOKMARKS

-Get the feeds

-Watch the feeds here after you've signed up

-BB Celebrity official site
-Live show tickets

-Feeds updates by @UGotBronx
-My Twitter - my screencaps
-Amazon portal USA or Canada

-Dick at Night with @EvelDick

-BB Viewer by @liquid8d
Requires All Access account

-CBBUS page at Big Brother Wiki
(RIP Attwx.com)

-Hamster Twitters
BB USA - BB Canada

-Advice for cast friends/family

-VPN to watch BB UK and/or to protect your online privacy




Donations via Paypal are gratefully accepted!

Click for weather forecast

Watch Big Brother
Seasons 1 thru 19
plus OTT and Celeb
and tons more CBS content




BIG BROTHER SEASONS

CBS All Access
Seasons 1 thru 19

Amazon DVDs BB4 - BB3

Amazon Instant Video
BB19 - BB18 - BB17
- BB16
- BB15
- BB14
- BB13
- BB12
- BB11
- BB10
- BB9
- BB8
- BB7





BIG BROTHER CELEBRITY EDITION FEEDS EXCLUSIVELY ON CBS ALL ACCESS
BIG BROTHER CELEBRITY EDITION PREMIERES FEBRUARY 7
All Big Brother USA seasons + most CBS shows past or present are included
$5.99 PER MONTH INCLUDING 1 WEEK FREE TRIAL or $9.99 AD FREE
COMPUTER - MOBILE - ROKU - CHROMECAST - APPLE TV - ANDROID TV - FIRE TV - XBOX 1/360 - PS4

>> >> >>

>> >> >> >> >> >>

>>

ANY AMAZON.COM PURCHASE CAN BE MADE THROUGH THESE LINKS - NO EXTRA COST TO YOU
Amazon USA
- Amazon Canada
February 2018
Upcoming Events
March 7 - Big Brother Canada 6 premiere
Power Status
Mark was Head of Household
Ariadna, Brandi were nominated
Ariadna won veto, used on self
Brandi, Marissa were nominated
Brandi evicted 3-1

Omarosa was Head of Household
Marissa, Ross were nominated
Ross won veto, used on self
Marissa, James were nominated
James evicted 2-1

Ross was Head of Household
Ariadna, Omarosa were nominated
Ross won veto, did not use
Omarosa evicted 2-0

Marissa was final Head of Household
She evicted Mark, Ariadna
Marissa won the season 6-3
Ross won viewer favorite


Other News and Weekly Info
Big Brother Canada 6 premieres March 7. Air shows will be Mondays 9pm, Wednesdays 7pm, and eviction Thursdays 8pm. Feeds will probably be geoblocked again: outside Canada, watch feeds and archive air shows with HMA - it's safe, secure, easy to use, and ON SALE thru February 28. On Roku, you can watch the shows when they air in the East on private channel CanadaTV.

Congrats to Heath Luman and his BB comp team, who won a Reality TV Award on February 21 for Best Creative Challenge, for BB18's Under the Weather comp. They'd previously won the award for BB16's Tumbling Dice comp.

More good news for Canada CEO Les Moonves said on the February 18 CBS earnings call that All Access will open to Canada in June, which would be in time for Canadians to watch BB20 feeds without jumping through hoops. Previously they'd announced "early 2018" but obviously that got delayed. He also said All Access will later be available to Australia, Europe, and beyond.

Real-time feeds updates and air show recaps are at Hamsterwatch Forum by @UGotBronxd, plus cast bios/photos/links and house tour video and pics.

Many thanks to those who have gotten feeds with my links or at Hamsterwatch Forum where @UGotBronxd updates her brains out, and/or shopped Amazon with my portal, and/or made donations!

Alliance charts by @89razorskate20: Day 21 - Day 24

Diary segment tallies by @clamperls: Full season

Ratings Watch Wednesday's show placed second with 1.4 rating, 5 share, 5.54 million viewers, behind Olympics on NBC with 3.3/13/13.98, and ahead of The Goldbergs and Speechless reruns on ABC with 0.8/3/3.26 and 0.6/2/2.40, and The Resident rerun on FOX with 0.5/2/2.57.

Friday's two-hour double eviction show placed second with 1.1 rating, 4 share, 4.60 million viewers, behind Olympics on NBC with 2.6/11/12.05, and ahead of Showtime at the Apollo rerun on FOX with 0.6/2/2.08, and Wreck-It Ralph movie on ABC with 0.5/2/1.97.

Saturday's clip show placed second with 0.9 rating, 4 share, 3.51 million viewers, behind Olympics on NBC with 1.9/9/9.43, and ahead of NBA pre-show and game on ABC with 0.6/3/2.15 and 1.1/4/3.31 respectively, and UFC on FOX with 0.6/3/1.82.

Sunday's two-hour finale placed second with 1.4 rating, 5 share, 5.18 million viewers, behind Olympics closing ceremonies on NBC with 2.4/9/12.07, and ahead of The Bachelor: Women Tell All on ABC with 1.1/4/4.19, and The Simpsons, Ghosted, Family Guy, LA to Vegas reruns on FOX with 0.7/3/1.81, 0.5/2/1.21, 0.5/2/1.31, 0.4/1/1.10 respectively. (Note: The Walking Dead on AMC had 3.6 rating and 8.3 million viewers.)

Rating & share: adults 18-49 - Rating: % of all TV households - Share: % of households watching TV



Week 4 - Days 22 thru 26 - February 21 thru 25, 2018
Daily and Noteworthy Events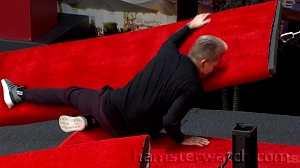 Fifth cycle
Head of Household: Mark
Original noms: Ariana, Brandi
Veto winner/outcome: Ariadna/used on self
Final noms: Brandi, Marissa
Evicted: Brandi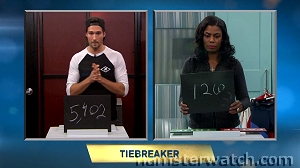 Sixth cycle
Head of Household: Omarosa
Original noms: Marissa, Ross
Veto winner/outcome: Ross/used on self
Final noms: Marissa, James
Evicted: James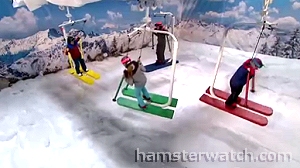 Seventh cycle
Head of Household: Ross
Original noms: Ariadna, Omarosa
Veto winner/outcome: Ross/did not use
Final noms: Ariadna, Omarosa
Evicted: Omarosa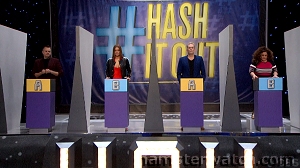 Eighth cycle
Head of Household: Marissa
Instant evictions: Mark, Ariadna
Viewer favorite: Ross
Season runner-up: Ross
Season winner: Marissa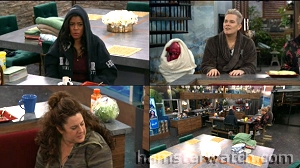 Day 22 Wednesday 2/21

They fell into their usual morning routine as they waited for their veto comp: retells of last night's fights and griping about Brandi, griping about their stale air, doing hair and applying makeup, Mark at his counter perch, James adding comments about his career to every topic, and Marissa like continuing her like everlasting like filibuster about like anything and everything. Brandi reminded Ross of their earlier agreement to give each other a heads up if they knew they were going to be nominated, and asked why he didn't let her know she was going up. Ross apologized and said he didn't remember that agreement.

Feeds were down from approx noon to 6.30pm BBT for the veto comp, which Ariadna won. It sounded like a face morph event, and their comp shirts said BB CELEBRITY ACTION FIGURES. Mark and James discussed putting up Marissa as renom to ensure Brandi goes (even though they'd previously planned Omarosa as renom), and Mark said he'd warn her but not too far ahead of time, so she won't sulk.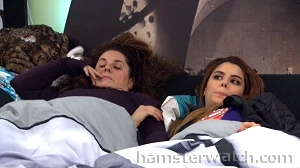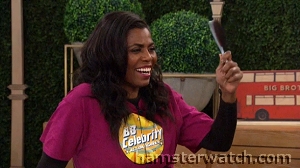 Ross and Brandi had a long chat which included Brandi telling him she wouldn't vote for him in the end. She seemed primed to call out him and Marissa and spill their beans, but she didn't - yet? They each retold right away to Marissa and Ariadna respectively, like they do. Ross and Mark also had a chat, and Mark did not tell him he's planning to put up Marissa. James had a snack.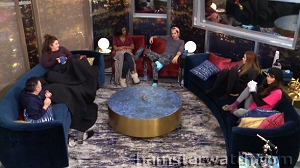 All but Mark gathered to play Spin the Bottle Truth or Dare, which usually makes me cringe, but this one turned out okay, relatively short, and kind of fun. It helps having hamsters who've completed adolescence - let us count the ways. They finally got the back corridor for their last evening out there, and Brandi poured herself a beer. Feedsters wondered if she'd go off on anyone, but she didn't.


Brandi and Ariadna fixed up Brandi's squash boyfriend a bit more, including a bit of Brandi's dead stunt hair, and they did some skits with it. Brandi got a delivery of new stunt hair (a first for #Deathrace2018), and she was thrilled about that. Ross made some rounds, telling both Marissa and Ariadna what Brandi had said about her finals vote, and Marissa suspected she'd be going up. Ariadna encouraged Brandi to make a deal with Mark (and James) but Brandi said she won't grovel to them, and she doesn't have any power to make a deal with them. They all speculated their brains out about how this thing will wrap up, with seven of them still there and only a few more days to go. Omarosa, Brandi, Ariadna had a late and lengthy gametalk, discussing finals scenarios and how they could all survive until then.

Get the feeds - there's still a lot of game to play! Catch up what you missed on my previous page, as well as Hamsterwatch Forum where you'll find all the convos and a ton of screencaps thanks to @UGotBronxd.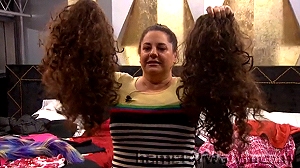 Day 23 Thursday 2/22

Ross learned of the plan to put up Marissa as renom and he told Mark and James it was great as it would make it easier for him to evict Brandi without reprisals. Marissa shook out a few handfuls of stunt hair to decide which was cleaner and wearable, and Brandi installed her new batch of hair that was delivered last night. Omarosa mentioned that she brought separate clothes just for Diary sessions, which is yet another indication of how calculated she's been about this whole thing, right from the get-go.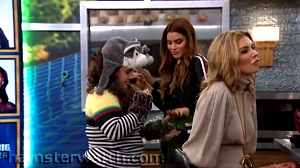 Ariadna used her veto on herself, and Mark put up Marissa as planned. Brandi was wearing the veto around and talking about having a house meeting where everyone could say why they should stay (fingers crossed!) and she revved up her little digs to/about James again. Snapchat goggles came out, and Mark passed a message to them from Diary about not throwing food down the sink (it had clogged again).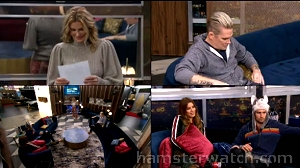 Omarosa, Ariadna, Brandi had a chat about ways they could flip the vote to boot Marissa rather than Brandi. Omarosa latched on to Brandi saying she and Ross made a final two pinkyswear on Day 1, and she brought it multiple times throughout the day. I'd say it's doubtful they will flip this vote, but I will remain hopeful until Julie bursts that bubble with the votes. Brandi came out with a laminated card and called everyone to the couches, including several who were napping/resting. She began with "hello contestants" (which should have been a tip-off), and continued reading "this is how to fit your Halo hair extensions" before collapsing in giggles. They all moaned and walked off, but I was cheering for the first-ever #Deathrace2018 prank.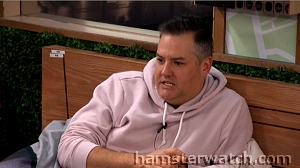 Brandi and Ross (with Ariadna present) had a long talk about that pinkyswear, the game in general, and their pre-BB friendship. Ross apologized, made some excuses about being in the middle, and said Brandi had "done some behavior" in there. Brandi left saying "it's been great working with you, remind me never to do that again." Meanwhile Marissa told James and Omarosa that she'd never gone against Ross, so what could Brandi be saying to him? Omarosa said Brandi was just digging herself deeper, and "you have to let people dig their own graves."

Brandi then had a talk with Marissa and told her that she [Marissa] will get Ross's vote despite the Ross/Brandi Day 1 pinkyswear and their long friendship. Brandi later told Ariadna that Marissa can do more for Ross's career after BB because of her Broadway connections and industry friends, and that Marissa's hubby [Judah Miller] could write screenplay(s) for Ross projects. I don't know who that last bit originated with, but I wouldn't be surprised if Omarosa planted that seed. Ross was nervousing all over town, caught in the middle between the two nominees, his old friend and his new one.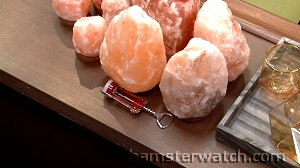 Brandi had said she wouldn't drink tonight but if she did, she wouldn't blow up anyone's game. When the wine arrived, Ross hid the opener in the Club Fifi lounge/pub, and Brandi looked all over for it. It was finally uncovered and James took a glass of white upstairs (to hide). Brandi was like a ticking time bomb as she sipped, and she told Mark about her Day 1 deal with Ross that he was breaking, with several others nearby. She kept dropping little seeds, like "the irony of -- oh I'm gonna hold onto that for Julie." The tension was palpable and feedsters were frozen with suspense, our hands hovering over our popcorn bowls.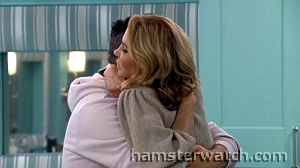 James continued griping about Brandi behind her back, Marissa continued talking talking talking, and Brandi and Mark had a long convo about the game and finals scenarios, with Mark sticking up for Ross as Brandi griped about his betrayal. Brandi and Ross then had a sit-down to hash it all out, with him saying everyone knows everything now, could she please not be too mean about him for his mom's sake, and sincere apologies. She said she didn't want to be mean and keep bringing it up, but she did. They made up and ended with a hug after Brandi said she'd keep zinging him and Ross said he'll pay for happy hour forever.

Get the feeds to watch the end-game unfold, along with Flashback feeds for the entire CBBUS season as well as BB19, and a number of exclusive series. Catch up what you missed on my previous page. @UGotBronxd is taking some time off but she'll be back for BB Canada 6.. many thanks for all she's done and will do, and all good thoughts to her.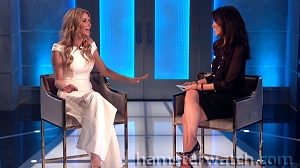 Day 24 Friday 2/23

Feeds went to puppies around 9.30am BBT and didn't come back all day. The two-hour show was pretty good, and included yesterday's veto comp which was indeed BB Action Figures, a morph-o-matic affair with action figures made up of mismatched hamster parts. Brandi was evicted 3-1, with Ariadna the dissenter. Brandi gave a fun and classier-than-some-expected exit interview with Julie.

The HOH comp for the quickie cycle was BB Auction, true/false questions about photos they'd been shown today. They each answered from a different room in the house but Julie kept them apprised of who was in the lead, so I don't know why they were separated.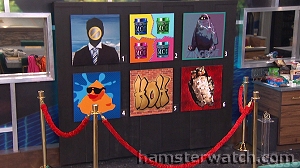 After seven questions, James and Omarosa were tied with six correct, and Omarosa won the tiebreaker question, how many seconds was the Awards Squeezin comp "without going over". James went over, and Omarosa won the HOH.

Omarosa nominated Ross and Marissa. The veto comp was Art-rageous, a race to be the first to find which photo painting hidden in the house wasn't an exact match to the ones in their demo set. Ross won that, and used it on himself. Omarosa put up James in his place and he was evicted 2-1, with Mark the dissenter.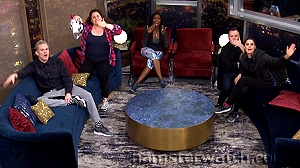 Julie told the five remainders they'd all go to finale and how it will play out: tonight's new HOH will nominate two and all will play veto as usual, and that eviction will be live on Sunday's finale. The remaining four will compete live in a final HOH comp, and the winner of that will evict two, leaving two finalists for the jury vote. She told us that Saturday's show will be a season review plus another episode of The Omarosa Goes to Washington Show, and it would also show the start of tonight's HOH comp.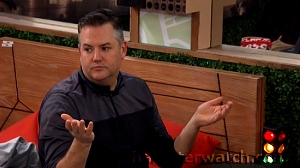 Feeds finally came back 15 hours later, around 12.30am BBT, and Ross had won the HOH comp. It was endurance: something with ski apparel, hanging on, they were sore, and Ross was pleased and proud of his win, as he should be. It seems they got food delivered and recorded their memories dinner earlier for the clip show, and Ross poured himself a glass of champagne. He said he hoped to get a letter from his mom who's battling cancer, or at least get some news about her.

Ross said he'll put up Omarosa and Ariadna, with Omarosa his target again/still. Ross and Marissa both promised Ari they'd protect her in the veto comp and keep her safe. Omarosa told Ari she knows they're after her and Ari needs to fight to stay, as she could win with the jury. They all compared stories of key events over leftovers, good-naturedly, and shared details to fill in their various knowledge gaps. All agreed (even Mark) that James's game was better in his own mind than it was in reality.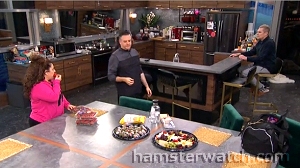 Ross told Mark he [Mark] will get to finals regardless. They seemed to make a final two deal (but I didn't see if it was formalized), and Ross said he can't take Marissa, but he hoped he doesn't have to make that choice. Ross asked Ariadna who she'd take to finals and she said him and Marissa. Ross was pleased and said he'd love to finish second to Ariadna. Afterwards Ari got a little teary and sniffly on her own as she sorted her things, maybe disappointment over not winning tonight, or missing Brandi, or going on the block, or stress relief, or all of the above.

Get the feeds to watch the end-game unfold, along with Flashback feeds for the entire CBBUS season as well as BB19, and a number of exclusive series. Catch up what you missed on my previous page. @UGotBronxd is taking some time off but she'll be back for BB Canada 6.. many thanks for all she's done and will do, and all good thoughts to her.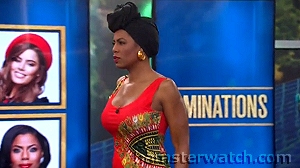 Day 25 Saturday 2/24

Ross nominated Ariadna and Omarosa as planned. They were in and out between puppies and kittens, but they didn't do a big production of Ross's HOH room and letter, probably because there's nowhere to fit that into the air shows. He read his letter to Marissa from friend Taya, who said he'd been missing some big things in politics, pop culture, and figure skating (but no details of any of that), and she said she's been keeping a catch-up list for him.

Omarosa told Mark she'd heard he was happy playing for second place. He said that wasn't true, of course he'd like to win, and he said he never had a formal F2 deal with James, which surprised her. I suspect she was seed-planting and pot-stirring, like she does. She may have been fishing to see if Mark and Ross had a deal (which they do).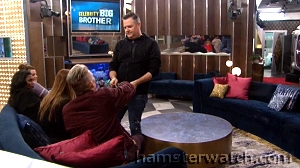 They drew order numbers for the final veto comp, as it was individual runs again, sans costumes. We heard Heath Luman and saw the draw on feeds, a mistake by the feedmasters but it was a nice throwback to the transparency of BBOTT. Their order draw was Ross first, Ariadna second, Omarosa third, Marissa fourth, Mark fifth, and the puppies took them away at 2.16pm BBT to play it out.

Feeds came back around 7pm BBT and they'd been finished comping long enough to have relaxed and made pizza, and it was another hour until we had confirmation that Ross had won. It was a late season type comp involving day numbers of season events plus physical racing to place answers, in harnesses, so maybe a zipline or other aerial setup. Marissa was pleased with her performance and the others gave her props, which contribued to feedsters' confusion over who actually won. Ross told Mark the noms would stay the same, Omarosa would be evicted, and they reiterated and formalized their Final Two deal, complete with the giving of Words on both sides.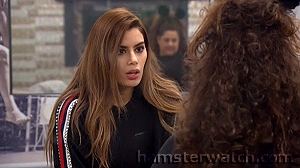 Ross told Ariadna that Omarosa told him Ari's very torn about who she'd take to finals, and that Brandi made her promise she'd never take Ross. Ari was upset by that, saying it was a blatant lie, and said she wants to confront Omarosa about it. Ross said that'd be "unnecessary drama," but he immediately retold to Mark, and Ari retold to Marissa. Marissa added that Omarosa had tried to talk to Mark about evicting Ari or Marissa rather than Omarosa, and that Marissa had overheard that when they thought she was asleep. So we might get some drama on our last night after all, we'll see.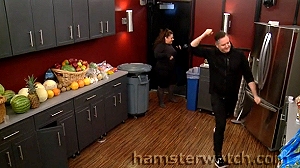 Meanwhile Ross told Mark he could have the HOH room tonight (probably so Ross can keep an eye on Omarosa downstairs), and he also said he got a health update about his mom. Fishies cut that off but his tone of voice made it sound like his mom is doing okay rather than worse - I hope so anyway.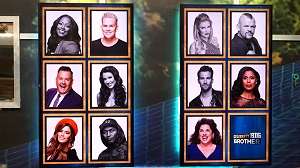 They went right to their last veto meeting so editors could get everything packaged in time for tomorrow's finale, and Ross did not use it. He began a traditional pantry celebration but everyone else came in behind him, so he quickly stopped and feigned a kind of "just stretching" move. Nothing came of the Ariadna/Omarosa tension, Omarosa went to bed very early, and the final night for the others was mostly happy, get-along, and Marissa yack-yack.

The whole season's feeds will remain in All Access, all BB air shows from all seasons, most other CBS shows and archives, and a number of new exclusive series. Catch up what you missed on my previous page. @UGotBronxd is taking some time off but she'll be back for BB Canada 6.. many thanks for all she's done and will do, and all good thoughts to her.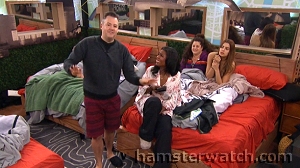 Day 26 Sunday 2/25 Finale

Like recent seasons, BB told them we'd be leaving them this morning so Ross, Marissa, Omarosa, Ariadna bid their farewells to us feedsters, though Mark was still asleep in HOH. Ross summed it up well, saying they'd known it would be a short "bonus" season, but they were given pretty much the full BB experience anyway, and they'd had a great time. I have to agree: 26 days for them (19 with us) didn't sound like much at first, and it still doesn't, but it does feel like it's been a full season, and it's been a great one.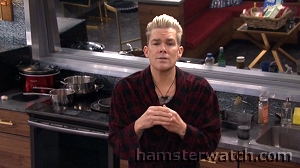 BB woke up Mark and he did a solo farewell as he sleepily made coffee. Feeds for the first season of Celebrity Big Brother ended promptly at 9am BBT, and that was that.

We're a long ways from finished though. Tonight's finale will pack a very lot into two hours: the suspended skis HOH comp (taped), final veto comp and veto meeting (taped), live eviction (Omarosa), live final HOH comp between the remaining four, two live evictions by that winner, jury questions, finalist speeches, final vote and winner, confetti, and viewer favorite winner, plus whatever filler they add. Make extra popcorn!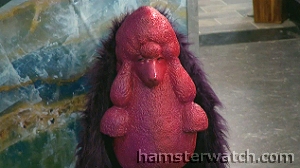 As always, THANK YOU Hamsterwatchers for reading the site, following me on Twitter, getting your feeds, HMA, and Amazon purchases via my links, and making donations! I absolutely could not do any of this without you guys. Shoutout to @UGotBronxd for her tireless updates at Hamsterwatch Forum and for sharing Chevy with us. Thanks to @EvelDick for another great season of Dick at Night, to @89razorskate20 for alliance charts, to @clamperls for Diary tallies, to @liquid8d for providing BBViewer again, to @dadoo53 for another season of fun BB toons, to the people behind @BBADOrwell and @GlobalTV Twitters for the many laughs, to CBS and Fly on the Wall for the celebrity season we've wanted for so long, and to all eleven celeb hamsters for putting themselves out there for our amusement and for playing the game! And special thanks to my personal support team of Loosee, iTrixie, Msfubi and Hazel <3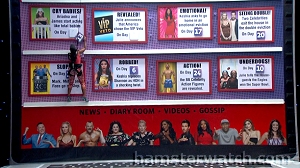 Back to our very packed program, first they wrapped up the suspended skis HOH comp. Order of drops was Marissa, Ariadna, Mark, leaving Ross as the winner. He nominated Ariadna and Omarosa. Their final veto comp was BBBuzz.com, a tabloid/Buzzfeed themed match-up of events to day numbers on a vertical wall. Ross and Marissa both got all the answers right, but Ross did it in less time so he got the win. He didn't use the veto, Omarosa was evicted 2-0, and she had a luggage mishap on her way out the door.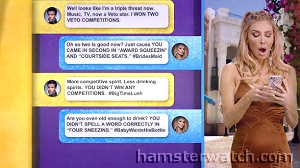 The final HOH comp was Hash It Out, where they had to determine which season event statement was incorrect in back and forth "texts" between evictees. It was a clever comp and more fun than the usual which juror said what, and it played up the James/Brandi feud as a bonus. After six rounds, Ariadna was out with four correct, and Ross, Mark, Marissa had a three-way tie with five correct each. The tiebreaker was how many seconds did the suspended ski comp last "without going over." The answer was 600 but they all went over: Ross had 1,300, Mark had 2,000, and Marissa was closest with 1,000 so she won the final HOH. It should be noted 600 seconds is only 10 minutes, but feeds didn't come back that night til half past midnight.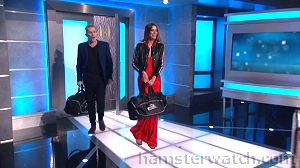 Instant evictions made their USA debut, and in duplicate, with Marissa evicting Mark and Ariadna. They exited together, and Ariadna became the 27th consecutive North American hamster to enter first and not win the game (CBBUS, BB1 thru 19, BBOTT, BBCan1 thru 5, and Telemundo). The previous evictees were trotted out, they asked their questions, and Ross and Marissa gave their speeches.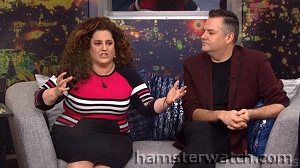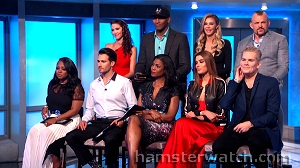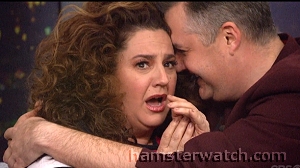 Marissa, who wore ALL the hair tonight, said in her speech as well as some of her answers that she followed Ross's lead throughout the game. Ross didn't own up to his double-dipping or alliance rouletting, and he whitewashed his lying game by saying he just didn't share "all the truth all the time."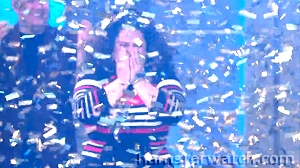 In what can only be called a shocking upset, Marissa won with a 6-3 vote, with Metta, Brandi, Mark the votes for Ross. The confetti flew, smiles and tears and hugs were shared, families were reunited, and Ross was named the viewer favorite.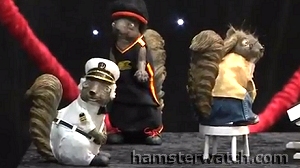 All in all, it was a good finale and a great season, even if it had a peculiar outcome. CBS2 streamed backyard interviews live with Suzanne Marques on Facebook and Periscope. Since six of the eleven had been out here for some of the season, they were prepared for the "tough" questions that often make the backyard QAs a kind of icing on the cake for Team Fun Feeds. The archived stream is linked below in Links of the Day, and I'll add the other backyard QAs as they come along. Then we'll move on to Big Brother Canada 6, which is right around the corner!

The whole season's feeds remain in All Access with Flashback, as well as all BB air shows from all seasons, most other CBS shows and archives, and a number of new exclusive series. Catch up what you missed on my previous page. @UGotBronxd is taking some time off but she'll be back for BB Canada 6.



Ratings - All Obits edition
VTE = Voted to evict, VTW = Voted to win




Ups for the first celeb season, a second winter season, a fun season and a short season! While we expected more frequent feeds blocks due to the accelerated comp schedule, there were too many excessively long ones and only one comp was on the feeds. But that's the way they roll. It was odd having a BB season with no swimming pool (and a first), and not much backyard space or time in general. But they put together a great cast and they gave them more booze than the last four summers combined, and it's been a very good season overall. Hopefully they will do this again.





Won: $250,000
HOH 1 - Veto 1 - Noms 2

#1 No vote (nominee)
#2 No vote (nominee)
#3 VTE Omarosa
Head of Household
WON THE SEASON 6-3
She's a generally likeable and often funny person but as a hamster she left a lot to be desired, mostly because of her non-stop everlasting yack-yack and extreme overuse of the word 'like' - ironic. She admitted to Ariadna on the last night of feeds that she'd played a second place game and shouldn't win, especially against Ross, and she said pretty much the same in her speech, but here we are. She did play a good get-around game that supplemented Ross's, and it often seemed she was in multiple rooms at once. She and Brandi were both #Deathrace2018 stars, but Marissa wins the title for this season for her overabundance of stunt hair and her curious habit of installing way more than she should. Whether about talking or hair, someone needs to tell her less is more.





Won: $75,000; 48 hours slop; VIP veto
HOH 2 - Veto 3 - Noms 2

#1 VTE Brandi
#2 Won veto/used on self
#2 VTE James
#3 Won veto/did not use
#3 No vote (HOH)
SEASON RUNNER-UP and Viewer Favorite
He played his heart out in this game but the bitter jury didn't reward him for it. He formed and juggled his many alliances like an old time plate-spinning act, telling the others what they wanted to hear, and he did it without malice. Outside of his game lies, he was genuinely kind to and well liked by them all but in the end, the game lies did him in. He won comps when he needed to and he seemed a shoe-in to win, especially against Marissa, but 'it is what it is.' I'm happy he was a finalist as he's followed me for years and he gave me a pre-season shoutout, but mostly I'm happy he finally got to play the game he loves.





Won: 48 hours as a baby
HOH 1 - Veto 1 - Noms 2

#1 Won veto/used on self
#1 VTE Marissa
#2 VTE James
#3 No vote (nominee)
#4 Evicted 1-0
VTW Marissa
She came in with a unique claim to fame but quickly showed she was here to play, and play she did. While it seemed she spent most of her time applying makeup, she was a shrewd player and even a cutthroat player, while remaining beloved by them all. She was a great listener and was present for many, many game convos, and she used what she heard to her and her teamies' advantage. She had a spat with BB BFF Brandi about putting up Shannon as renom and target, which led to that problematic hinky vote, and she almost had a face-off with Omarosa but Ross quashed that, probably for her own protection as much as his. Of course she was gorgeous and always dressed to a T, and she did better in comps than many expected.





Won: 48 hours slop
HOH 1 - Veto 0 - Noms 1

#1 No vote (HOH)
#2 VTE Marissa
#3 VTE Omarosa
Evicted 1-0
VTW Ross
He's a nice guy, pleasant on feeds and in Diary, and he was liked by all of them. He was easily the dad of the house, regularly perched on his kitchen stool in his dad bathrobe, banana in hand. He got annoyed at the kids and their bickering at times but he usually just went to bed rather than saying anything. He didn't really play the game hard but he was aware of most of the goings-on, and he kept the place extremely clean.





Won: 1st eviction immunity
HOH 2 - Veto 0 - Noms 2

#1 VTE Brandi
#2 No vote (HOH)
#3 EVICTED 2-0
VTW Marissa
In a cast of stuntcasts she was the stuntcastiest, and most everyone got tired of BB playing second fiddle to The Omarosa Goes to Washington Show on CBS. But ALL politics aside, her WH stories were often interesting with behind-the-scenes tidbits, and the publicity she garnered spread our little show farther and wider than ever before. Game-wise she played hard, though her game was often subtle and quiet, and her many prior competition shows gave her an edge. Her specialty was planting little seed bombs that grew and exploded hours or days later, as well as discovering and then pushing her roomies' buttons when they were in her way to the win. Her Diary and speechifying persona was smooth and professional, but it was really nice when we occasionally saw her relaxed, goofy, and being herself.





Won: 48 hours as a baby
HOH 0 - Veto 1 - Noms 3

#1 VTE Brandi
#2 EVICTED 2-1
VTW Marissa
He was usually arrogant and formal, and talked more about his career than he did about the game. He also talked about Brandi more than the game, passive-aggressively retelling every spat and griping about her in general to anyone who'd listen. She called him Joshua the first night of feeds and that stuck with much of the fanbase all season, but props to the person(s) running his Twitter as they handled us well, and with humor. He placed second in every HOH comp, whether by skill, luck, or design, and that's probably a new record. He never seemed to relax and just be himself in there, always sounding like he was doing an interview in both tone and topic, but maybe that's just how he is. He seems like a decent guy at heart and he went pretty far for coming in cold, and he provided a very lot of unintentional humor.





Won: Nothing
HOH 0 - Veto 0 - Noms 2

#1 EVICTED 3-1
VTW Ross
She was usually the life of the party, especially when there was a party, and she was one of the few to suggest and organize activities during downtime. She'd done CBB UK but she adapted quickly to this version even though she wasn't familiar with the format. She didn't do so well in comps but her social game was better than most expected, and of course she gave good Diary. She sniped at James and found a good friend in Ari, and she was in both of the season's showmances: Brandi & her wine and Brandi & her squash. She was a lot of fun, both funny and catty, she perked up many days and nights, and I'm glad she was here. I feel cheated we never got a Brandi vs Omarosa smackdown as it would have been one for the ages, but we'll always have Nintendo vs Xbox.





Won: 48 hours slop
HOH 0 - Veto 0 - Noms 1

VTW Ross
He didn't know the show and didn't watch his sequester DVDs, and he voted wrong at the first eviction. He asked to go home several times including at least once with anger and cussing (not on feeds) and apparently he actually escaped twice, and he finally went out unanimously because he asked to. But he caught on and got into the game at times, and was considered to be in several alliances, although some of them didn't let him know he was one of their numbers as he was so erratic. But for Team Fun Feeds he was a delightful addition to this cast, coming up with funny one-liners and random of all kinds, along with topical and serious convos, especially at night. Genuine, kind, funny, and unpredictable, I'm really pleased he was part of this season.





Won: Nothing
HOH

1

0 - Veto 1 - Noms 1

VTW Marissa
Her alliance with Omarosa was promising and they could have wiped the floor with the rest of them, but she won the first endurance and first veto with RESPONSIBILITIES, and those put a big bull's eye on her back. She and Omarosa split and Shannon started double-dipping way too soon. She didn't know she'd have gone sooner, but for Keshia's milk supply, and she spent her last few days miserable rather than acknowledging she got got. She's followed me for years (though maybe not as actively as Ross) and that's almost as big a curse as entering first. It was interesting hearing about her life in South Africa and her Animal Avengers project, and I'm glad she got the chance to play the game.





Won: HOH takeover
HOH 1 - Veto 0 - Noms 1

VTW Marissa
She got first week HOH via twist but multiple agendas by others effectively took it out of her hands. She bonded with Omarosa in what might be a lasting friendship, but that tie helped break up the first-day Omarosa/Shannon alliance, which affected everything else. She was accused of a deal with Chuck, which she denied. (She did agree to break a tie in his favor but since she never expected a tie, she may have forgotten.) She was our first actively lactating mother, and also the first to beg to be voted out due to a milk shortage.





Won: Nothing
HOH 0 - Veto 0 - Noms 1

VTW Marissa
We only saw him on feeds for two nights, but at least that's better than a pre-feeds boot. He seemed like a nice guy and well-liked by his roomies. He was new to BB and unaware of the maneuvering happening around him, until he fell victim to it. He was a good sport and let the girls play cosmetics games with him, and he did some campaigning for himself rather than laying down to die like many non-fan first boots.






Lines and Links of the Day
Lines

Wednesday

Mark: Why don't we have a no talking thing tonight if we can't all play nice>

Marissa about veto comp: I did exactly what the paper said, like talk the whole time thru

Mark to James: This is Big Brother, not Big Homie

Brandi about her squash: He's addicted to Snapchat, he thinks he's a Kardashian, I'm like dude get off the Snapchat

@GlobalTV:
Everyone: Fergie's national anthem was the worst thing to ever happen to music
James Maslow: Hold my beer

Thursday
Brandi: The beautiful part of being an asshole whenever you want is your supporters get it, they get you

Marissa: I'm surprised they allow belts in here

Marissa: Were you out in high school?
Ross: HellOOOO

Omarosa: A pinky promise is a whole nother level

Mark: Where'd James go?
Brandi: Who cares?

James about Brandi: I just don't care if she's bitching and fighting

James: I hope it's not a stupid competition, like the face match was a stupid competition

Friday
Julie: One last thing Brandi, I dare you to say something bad about me

Marissa: If it's a talking competition I would win
Julie: No question Marissa, no question

James upon eviction, about comp clothes: Do I have to do press in this?

Saturday
Omarosa: Feeds and the episodes are two different shows, I'd watch the feeds before I watch the episodes because you can get all the info on the feeds about what's really happening

Marissa to Ariadna: I don't deserve to win, I played a second place game

Sunday
Ross: I'm sorry about the lying but hello it's Big Brother



Links

GET YOUR FEEDS

Use my links for any Amazon shopping, anytime - just start your shopping trip by clicking Amazon USA or Amazon Canada

Backyard interviews:
Ross & Marissa, THR with Brian Porreca
Omarosa, THR with Brian Porreca
ET Canada with Ika Wong
ET with Zach Seemayer
CBS2 with Suzanne Marques (streamed live)

Books by our Big Brother celebrities
Man Up by Ross Mathews
Drinking and Tweeting by Brandi Glanville
Drinking and Dating by Brandi Glanville
No Malice: My Life in Basketball by Metta World Peace
Metta: Trip to the African Heritage Museum by Metta World Peace
Metta: The Panda's Friend by Metta World Peace
Metta's Fatherhood Stories by Metta World Peace
Metta's World Peace and Love Stories by Metta World Peace
Metta's Bedtime Stores by Metta World Peace

Hamsterwatch Forum house tour & pics, plus cast pics, bios, social media, interviews, plus real-time feeds updates all season

Twitter thread with some fixes for common sign-up problems



BB Celeb Tally Items

BB Celeb Season Stats
HOHs in order:

Shannon

Keshia; Ross; Ariadna; Omarosa; Mark; Omarosa; Ross; Marissa

Veto winners in order: Shannon; Marissa; James; Ross; Ariadna; Ross; Ross

Evictions in order: Chuck 7-1; Keshia 7-0; Shannon 5-1; Metta 5-0; Brandi 3-1; James 2-1; Omarosa 2-0; Mark 1-0; Ariadna 1-0

Cast Twitters: @gutierrezary, @BrandiGlanville, @ChuckLiddell, @jamesmaslow, @peachespulliam, @MarissaJWinokur, @mark_mcgrath, @MettaWorldPeace, @OMAROSA, @helloross, @ShannonElizab







Linking to any page here is fine. Please don't repost content from this site (or any other) without permission, and don't repost or hotlink images.



THE REAL SHOW IS THE FEEDS

NEXT-DAY AIR SHOWS
Live air shows in most areas
BB1 thru BB19, plus OTT and Celeb, and many other CBS shows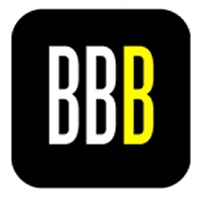 BIG BROTHER BUDDY
Get push notifications for all the big feeds events - iOS or Android



Protect your online privacy with HMA
Watch Big Brother Canada, Celebrity BB UK, and other non-USA shows


HAMSTERWATCH SWAG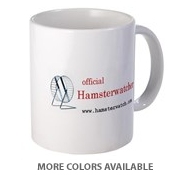 Mugs, shirts, more
Visit my Cafe Press shop




BIG BROTHER CELEB SEASON FAQ
Day 1 Move-in was January 31
Day 8 CBS premiere was February 7
Day 8 Feeds began February 7
Day 26 Finale was February 25

Ariadna was first to enter

Feeds are streamed by CBS, and Flashback is accessible via All Access subscription. Call 888-274-5343 for account help, including cancellation.

Multiple shows per week will air on CBS (Global in Canada).

Big Brother After Dark on Pop TV is every night midnight to 3am. The aired blocks are live (or recorded earlier the same night, depending on your cable provider).

The CBS app (by CBS Interactive) plays BB air shows and other CBS shows, as well as feeds, or you can use your browser to watch feeds on mobile devices. The same All Access link used to subscribe will lead to the feeds viewing page if you're already signed up.

Evictees will go home rather than sequester, and all will return for the finale to vote for the winner.

The winner will get $250k, second place will get $50k, and we'll probably never know how much the others got for showing up, but we learned they get a $5k bonus for each eviction they survive, up to five.

The habitat has 94 HD cameras (up 7) and over 100 microphones.

The recorded in-house announcements are the voice of producer Don Wollman. He and Julie Chen are the only staffers who have been there since Big Brother 1.