This site is about the Big Brother 20 feeds and contains spoilers! It isn't necessarily thorough: it's what I catch and/or what interests me. It's about watching hamsters: who's doing what and why. Thanks for encouraging my behavior.
Your pal, dingo



PROTECT YOUR ONLINE PRIVACY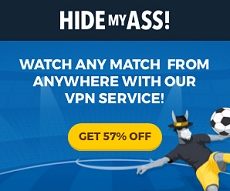 CELEBRITY BB UK
STARTS AUGUST 16
Watch BB Canada, BB UK, Survivor Australia, Survivor New Zealand, and other non-USA shows




HACKER COMPETITION TWIST

Each week's Hacker Comp winner could replace one nominee, select one veto player, and nullify one vote

#1 Haleigh
-Replaced Scottie with Tyler
-Picked Kaycee to play veto
-Nullified Tyler's vote

#2 Kaycee
-Replaced self with Rockstar
-Picked Tyler to play veto
-Nullified Fessy's vote





APP STORE VIEWER VOTE TWIST

WINNERS - POWER APPS
BONUS LIFE #1 Sam
-Could give 1st, 2nd, or 3rd a chance to return to the game
-If unused, 4th evictee automatically got a chance
-Kaitlyn failed to complete the puzzle
THE CLOUD #2 Tyler
-Immunity at any one noms or veto meeting within 2 months
-Expired unused
IDENTITY THEFT #3 Bayleigh
-Can replace noms one time before final eight
-Was not used

Not selected: Re-Draw, Upgrade

LOSERS - CRAP APPS
HAMAZON #1 Faysal
-Periodic [vegan] ham deliveries, had to eat it all
YELL! #2 Rachel
-24 hours getting yelled at
READ IT! #3 Haleigh
-Read Hamlet in costume

Not selected: Fake News, Spammed

Limit one per hamster, whether winner or loser - Voting info & rules







BB20 DRINKING GAME


Take a swig whenever they speculate about double eviction







QUICK LINKS & BOOKMARKS



-SIGN UP for feeds
-WATCH the feeds
-BB20 official site
-Live show tickets

-Feeds updates by @UGotBronx
-My Twitter - my screencaps
-Amazon portal USA or Canada

-Dick at Night with @EvelDick

-BB Viewer by @liquid8d
Requires All Access account

-BB20 Wiki
-CBB UK Wiki

-Hamster Twitters
BB USA - BB Canada

-Advice for cast friends/family

-VPN to watch BB UK and/or to protect your online privacy







EAST COAST AIR SHOWS



CanadaTV for Roku
$2/month - Global airs BB USA

East coast air show live streams:
- 1 - 2 - 3 - 4
NO DOWNLOADS NEEDED - BEWARE OF CLICKING POPUP ADS OR WARNINGS




Donations via Paypal are gratefully accepted!


Watch Big Brother
Seasons 1 thru 20
Plus tons more CBS content






BIG BROTHER SEASONS



CBS All Access
Seasons 1 thru 20

Amazon DVDs BB4 - BB3

Amazon Instant Video
BB18 - BB17
- BB16
- BB15
- BB14
- BB13
- BB12
- BB11
- BB10
- BB9
- BB8
- BB7





BIG BROTHER 20 FEEDS EXCLUSIVELY ON CBS ALL ACCESS
All Big Brother USA seasons + most CBS shows past or present are included
$5.99 PER MONTH INCLUDING 1 WEEK FREE TRIAL or $9.99 AD FREE
COMPUTER - MOBILE - ROKU - CHROMECAST - APPLE TV - ANDROID TV - FIRE TV - XBOX 1/360 - PS4


>> >> >>

>> >> >> >> >> >>

>>

Amazon USA
- Amazon Canada
August 2018
Power Status
Feeds are underway and they are the real show - SIGN UP NOW and get a one-week free trial! No promo code needed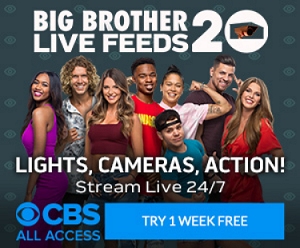 Angela is Head of Household
Kaycee won veto/did not use
Fessy and Haleigh are nominated

Fessy, Haleigh, Kaycee are Have-not

Tyler's Cloud power app was not used and has expired




Upcoming Events
All week: Sunning, snacking, working out, cabin fever
Thursday night: Revival fallout, HOH comp, HOH room


Next Shows
Thursday 8/30 9pm - Live eviction, Jury Battle Back and HOH comp (football pre-emptions in some areas)
Sunday 9/2 8pm - HOH comp, revival fallout, nominations
Wednesday 9/5 8pm - Veto comp, veto meeting

CBS schedule is Sundays 8pm, Wednesdays

9pm

8pm, live eviction Thursdays 9pm - stream links to watch East Coast airing online are posted in Quick Links & Bookmarks on the left sidebar

After Dark airs for three hours every night on Pop - times vary by area and provider, check your cable guide

CELEBRITY BB UK IS UNDERWAY - Watch live or archive shows with HMA safe, easy, secure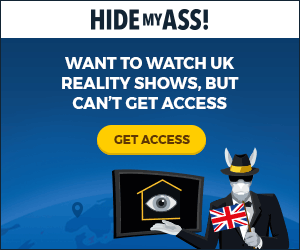 -Watch live at Channel 5's online live stream
-Outside UK use HMA to get around geoblocking, and protect your online privacy at the same time
-Click for cast list

-Shows are usually daily but check the air show schedule for 5 and 5Star - UK time is 8 hours ahead of Pacific and 5 hours ahead of Eastern

-The CBB official site has archive air shows and talk shows, highlights, previews, and info


Other News
Alliance charts by @89razorskate20: Day 69 - Day 67

Hamsterwatch Forum for real-time feeds updates, screencaps, and air show recaps by @UGotBronx

Diary segment tally by @clamperls

Week 8 popularity poll results #1 Scottie, #2 Tyler, #3 Haleigh
Follow @89razorskate20 on Twitter to participate: weekly polls launch every Monday 4pm PT/7pm ET

Post-eviction shows are hosted by BB Celeb runner-up Ross Mathews and winner Marissa Winokur, Fridays on Facebook Watch. The first (no eviction) ran June 29.

Ratings Watch Thursday's live show placed second for the hour with 1.6 rating, 8 share, 5.55 million viewers, behind NFL Preseason on FOX with 1.7/9/6.08, and ahead of Story of the Royals on ABC with 0.5/2/4.21, and two Trial & Error episodes on NBC with 0.4/2/2.01 and 0.4/2/1.67.

Sunday's show placed second with 1.5 rating, 7 share, 5.66 million viewers, behind NFL Preseason on NBC with 1.6/7/6.60, and ahead of Celebrity Family Feud on ABC with 1.1/5/6.33, and The Simpsons and Bob's Burgers reruns on FOX with 0.7/3/1.71 and 0.6/3/1.47.

Wednesday's show placed second with 1.5 rating, 7 share, 5.71 million viewers, behind America's Got Talent on NBC with 1.5/7/9.76, and ahead of Masterchef on FOX with 1.0/5/3.36, and The Goldbergs and American Housewife reruns on ABC with 0.7/3/3.13 and 0.6/3/2.38.

Rating and share: adults 18-49 - Rating: % of all TV households - Share: % of households watching TV


Week 9 - Days 65 thru 71 - August 23 thru 29, 2018
Daily and Noteworthy Events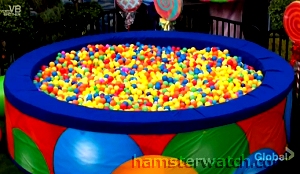 Evicted: Scottie
Head of Household: Angela
Have-nots: Fessy, Haleigh, Kaycee
Original noms: Fessy, Haleigh
Veto winner/outcome: Kaycee/did not use
Final noms: Fessy, Haleigh
Evicted: Fessy
Revived: Scottie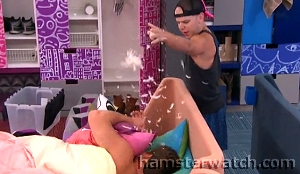 Day 65 Thursday August 23
JC pestered Brett to get up after their wakeup music, saying "c'mon, I'm bored, you said you'd be my new Rachel." Brett said he'd never said that, and JC unzipped a pillow, reached inside, and sprinkled a couple handfuls of feathers onto Brett, saying "let me give you a gay wakeup." Scottie's last morning was relatively uneventful, but he seemed to be in a relatively good mood, considering. As far as I know, he wasn't told to replace all the pantry items he absconded with so they'll probably go out the door with him. He talked a little future game with Tyler, including a tip-off that Fessy had all the days memorized, and he asked if his own future looked grim - Tyler gave him a hug.

Please remember to use my Amazon portal for any shopping, anytime, USA or Canada - thank you!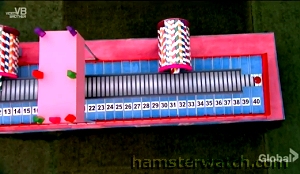 After a lengthier-than-usual recap plus delayed veto meeting edit, Scottie walked the plank 6-0, the first unanimous vote on the season, and following the first veto used by a nominee. Julie announced "Jury Battle Back" next Thursday with Bayleigh, Rockstar, Scottie, and next week's evictee to fight for revival. Considering Bayleigh went out thinking she might be pregnant (and various sources have said she is, though nothing official's been said either way) that all sounds potentially risky? As always, we'll see. The HOH comp was Sweet Shot: the one where they hunt though a ball pit to find balls ("candies") with a token inside, which afforded them a chance to roll a ball down a chute. This time if their roll didn't hit the perfect target, they could decide whether to stay with the numbered chute it did land in, or try again. If nobody got the perfect shot, the best chute number would decide the winner. Julie said the comp would run until "one hour from now" which was 6.57pm BB/Pacific time.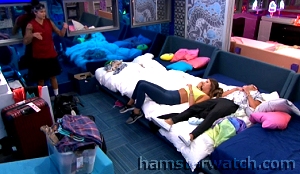 Feeds came back not one but two hours later, and Angela had won the comp, the first repeat HOH of the season. Fessy and Haleigh were not happy and started up bickering together between mingling and socializing separately, Scottie was fingered for JC's hinky Kaitlyn vote, and Sam went back to cleaning, including the shower, kitchen, detailing the pantry fridge and wet-mopping its floor - I don't think I've ever seen anyone do that. Kaycee asked Angela if she'd saved any tokens from the comp. Angela said she'd meant to but forgot, and Kaycee said she'd saved three, adding "sorry Brett" which Angela echoed. So that pecking order was made clearer.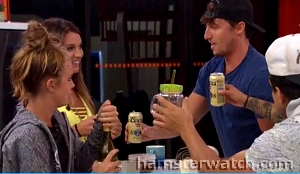 They got a small booze delivery around 10.40pm but Have-nots JC, Sam, Tyler couldn't have any and Fessy doesn't drink (last Thursday excepted), so it did its job. Brett started up about his ANAL LICE Hacker answer, and pretty soon a season recap took off that was than the final three could ever hope to be. Fessy talked as loud as the drinkers, with gloaty retells about the blindside votes (yep, he did!), and they all contributed stories and impersonations of the evictees, especially Rockstar and Kaitlyn, and then they all exchanged stories of their first kiss. Sam sat offside at first but joined the group and a very, very good time was had by all.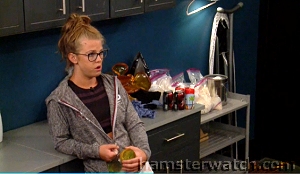 Angela had announced she wasn't doing one-on-ones tonight, but she kind of had one with Haleigh before she got her room. Angela implied she'll target Sam but she was also thinking maybe Brett (lie), and Haleigh said it'd make sense to put her up next to Sam, since knows she's a big target. Haleigh asked what about JC, but Angela said she didn't have a valid Reason to put him up. Haleigh asked Angela to let her know when she decides. Haleigh then reported to Fessy in the pantry, saying "Angela's going to put me up as a pawn - I told you." Fessy then talked with Angela, and said "there's no point in putting [Haleigh] up." Angela said she needed to talk to everyone, and she'd like it to be "similar to Scottie's." Haleigh rejoined and said "wouldn't it be fuckin sick if we could just bag every HOH from here on out," and after Fessy left she told Angela not to worry about him if Angela wanted her to go up as pawn.

Angela finally got her room around 1am with a new round of pics, wine, nail stickers, nail polish, temporary tattoos, a Gucci bandana, sunscreen, perfume, sushi, popcorn, cookies, a pink short HOH robe, a hat, cheesecake, gobs of snacks, music by Chris Young, and a letter from her best friend Catherine. She almost choked up while reading it and when Sam asked to look at it after the reading, Angela folded it up and said "it's sealed" until later, but Tyler, Fessy, JC snuck it open to see if Angela had left anything out.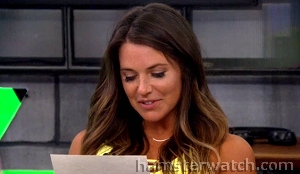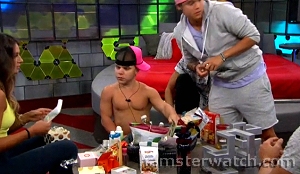 Haleigh told JC (in front of everyone) it was the longest he'd ever stayed after a letter, Fessy said (again) his HOH was a "smooth-assed week," Sam said to Brett as they left "all is well with the world, the princess is in her tower," and JC whispered to Brett downstairs about Tyler, Angela, Haleigh, Fessy talking so much lately. The others stayed in HOH to stick on temporary tats and out-wait each other, with JC and Brett rejoining them. Angela kicked everyone out (Haleigh stayed on a few extra minutes), and JC and Kaycee whispered how Fessy and Haleigh won't leave Angela alone, and if the two of them are nominated and one wins veto, JC or Kaycee would go up as pawn against the other.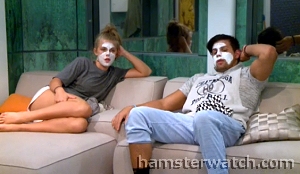 Haleigh and Fessy started up their nightly spat, tinged with block paranoia now, with Haleigh saying she didn't appreciate the way he'd spoken to her earlier, and "is this the way you act in real life?" Haleigh said Angela didn't owe her anything and Fessy said "she owes me." Haleigh said she'd wanted another week upstairs, and she couldn't wait to see Sam's face when she goes on the block (but the actual preliminary plan was Fessy and Haleigh). Both of them were wearing facial cream/masks for all this, adding a surreal comical touch. Kaycee came along and Haleigh said she'd be joining her in bed soon but Kaycee said no, she was going back to her original bed. Remember, Haleigh and Fessy think nobody knows they're an item yet (but everyone does). It should also be noted that JC didn't yet know Fessy had pitched him as a pawn to Angela - he won't be happy when he finds out, especially on top of his ongoing Have-not grumpiness. Tyler met with Angela and she said it'd be easy to get Sam out this week, she was tired of the two of them getting all the blood on their hands while Kaycee and especially Brett skate on by, and maybe she'd go ahead and put up Haleigh with Sam after all, and run damage control with each of them. JC joined and said he'd suggest Fessy and Haleigh, and that Brett thought the same. Haleigh meanwhile had joined Brett to whisper and pet his hair.

GET THE FEEDS to watch everything unfold, and catch up what you missed on my previous week's page, and/or Hamsterwatch Forum thanks to @UGotBronx, and please remember to use my Amazon link for any Amazon shopping anytime, USA or Canada - thanks!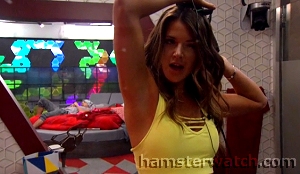 Day 66 Friday August 24
Fessy and Haleigh picked up their pre-noms campaigning to Angela again, together and separately. Angela told Fessy she didn't really talk to anyone else last night "but nothing had really changed" and she was still thinking of putting up Haleigh as pawn against Sam, and she'd cross the veto renom bridge when they get there, if needed. (Angela actually talked to nearly everyone last last night and seemed to have cycled back to the original plan of Fessy and Haleigh.) Fessy asked "and if Sam and Haleigh sit next to each other, you think Sam goes?" Angela said "totally" - with a big wink to the cameras/us. Tyler and Kaycee said they'd probably celebrated Angela's win a little too visibly and enthusiastically, and they talked about JC getting tight with Brett, and Tyler said JC's always following him around lately.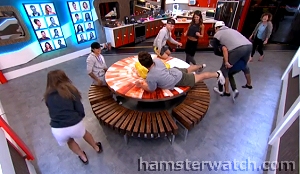 The middle sized table for eight arrived right on schedule and in time for a more intimate

blindside

nominations ceremony later. They were thrilled and excited, as they should be for this annual milestone. They danced and crawled on it, before sitting down around it to marvel at its reduced size. Yes, surviving half the cast is a major milestone but they do get over-excited over the littlest things that remind them they're part of BB lore and legacy now.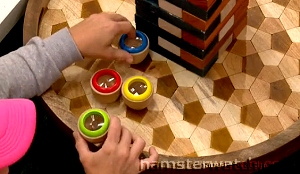 Fessy made yet another pitch to Angela, who mimed a gun-to-head to the cameras when he left. JC had a long talk with Tyler about endgame scenarios, with JC using visual aids to lay out what they need to do so they land in final four with two who'd keep them (JC and Tyler) over each other. JC said Brett told him Tyler, Angela, Fessy, Haleigh had formed an alliance last week (Tyler already knew Brett told him that), and both agreed Brett should go before Kaycee and Angela. Tyler told him Fessy had been pitching JC for the block this week, and JC said now he'll feel like laughing when Fessy goes up.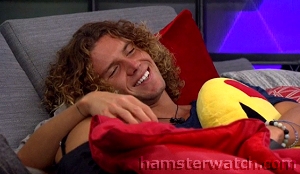 Tyler went to HOH and Angela reported Fessy's latest visit, and said every time Fessy or Haleigh talk to her makes her more excited to put them up. Tyler retold some of his JC convo to her, and said she was doing a good job "dealing with all the bullshit." He also told her JC had admitted the other day he was jealous of Tyler spending so much time with her. She said she couldn't decide whether to keep her speech short or call them out about their late alliance pitch, but she was leaning towards calling them out. Tyler again suggested they could stage a public spat about her noms so they wouldn't be targeted as a duo next week by the Fessy/Haleigh survivor (and to take that blame spotlight off himself). Tyler teased her a bit about her friend's letter mentioning having seen her cry when they were kids. They separated when Kaycee joined them, and a few minutes later Haleigh returned.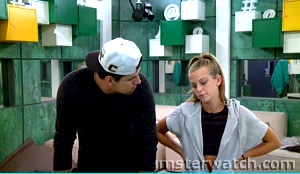 Angela nominated Haleigh and Fessy, as planned. Tyler congratulated her for doing a good job and she said she'd been terrified and her heart had been beating fast, but she was relieved it was done. Kaycee joined and they all said they were glad at least Haleigh and Fessy would stop crashing the HOH room now. JC did laugh when the pics lit up but he tried to cover it. Incidentally, JC's the only one left who hasn't been on the block. Fessy and Haleigh met in the bathroom mirror, with him saying he didn't see that coming (that should have been the season's drinking game), Haleigh said she wasn't shocked, and they said the requisite block party phrase that now one of them has to win veto. Sam told them she was surprised as she'd been expecting to go up against Haleigh, and she said she was sorry. Fessy replied with the other nominee mantra "it's just a game."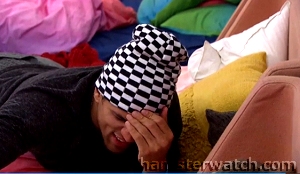 Level 6/5/4 had a lengthy study session in HOH, and Fessy and Haleigh did as well, in a way. The penny finally dropped for Fessy as he began to see the error of his ways, with Haleigh's input, and he facepalmed when he finally realized what a blunder he made last week with Scottie. At one point he said "we suck at this game - you sent home Rockstar, I sent home Scottie, I should have fucking kept Scottie." Their usual bickering was put on hold as they comisserated about their plight and what had gotten them here, and did some laughing about it, along with their need to win veto and plans after BB. Fessy said several times they should just have fun now: they'd won HOHs and experienced Zingbot and OTEV, but Haleigh was still annoyed and not quite ready to throw in the towel yet.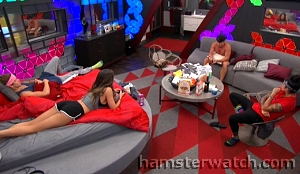 JC ran back and forth, like he does, including a manic whisper-chat encouraging Brett to hang out with but not talk game with Angela as his stock had dropped below Tyler's and Kaycee's with her. Brett said he didn't think that would change, but he did go upstairs to socialize. As he told his stories, JC manic whisper-chatted to Tyler that he'd heard Angela and Kaycee have a final two deal. Through it all, Sam cleaned. Much later, Level 6/5/4 were hanging out in HOH after everyone else had gone to sleep, and Brett revealed he's really a cyber security engineer. They asked who else had secrets: they knew Angela's already, Kaycee said she didn't have any, and so did Tyler. He eventually did tell them he was on TKO show, but it looks like he'll take his expiring power and his BB fan status to the jury house or finale, whichever comes first.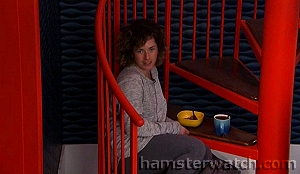 Sam arranged a blanket and sat on the steps to have her tea, slightly out of view of the HOH spyscreen and making them wonder what she was doing. She said to herself/us "they thought I was crazy before, I'm just getting started" and she told Brett when he came down she liked it there because it was the darkest place in the house, other than the pitch dark Have-not room. Sam and Tyler had a check-in and she told him she'd given some tokens to Haleigh in the HOH comp with a request that she not go on the block if Haleigh wins, and Tyler said he already knew that. He told Sam that she was never going on the block today, but Fessy and Haleigh had thought she and Haleigh would be nominated. Tyler and Kaycee had a quick check-in, with Tyler reporting his Sam convo, and that JC keeps saying Kaycee has a final two with Angela. They laughed and reaffirmed their Coast to Coast partnership.

GET THE FEEDS to watch everything unfold, and catch up what you missed on my previous week's page, and/or Hamsterwatch Forum thanks to @UGotBronx, and please remember to use my Amazon link for any Amazon shopping anytime, USA or Canada - thanks!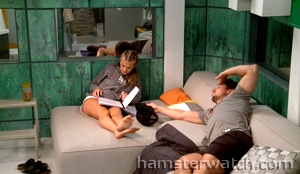 Day 67 Saturday August 25
Tyler told Angela about his late night check-in with Sam, which was wise or lucky for him since Angela had seen them talking on the spyscreen. Veto players were drawn and JC, Kaysee, Sam will be joining Angela, Fessy, Haleigh for today's comp. Haleigh picked Sam as her Houseguest Choice, but that was before Angela told her that her target is actually Fessy because he's better at comps. Haleigh joined the small club of hamsters who have pulled out the rulebook - she was shopping for inspiration rather than clarification about something, should today's veto be a spelling comp.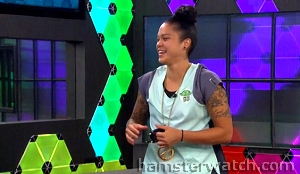 Feeds were down from approx 1pm til nearly 10.40pm. After Dark began on time at 9pm though, with non-players Tyler and Brett in HOH. They seemed like they may have been napping but they launched into studying, and then they made a final two deal and sealed it with a handshake. Brett said he'd felt like he was still part of Level 6/5/4 but that he'd been out of the loop and felt he was at the bottom of their foursome. When feeds returned, Kaycee had won the veto. She said she was so stoked she'd beaten Fessy, and meanwhile he was telling Haleigh "how the fuck did she beat me?" Kaycee won with 33, and Fessy had 32.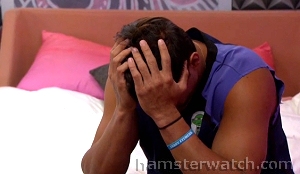 The comp was Mission to Planet Veto and was played individually, in three stages. In the first they were in a pool of slime and an alien creature shot balls at them from one of five ball launchers. They didn't know which launcher the next ball would come from, and all they could see was slime coming at them. In the second stage there were four scorpions shooting foam softballs at them, in rain. In the third stage they had to catch squids dipped in yogurt-like goo that were dropped down tubes. Haleigh and JC said they caught those in their mouths: maybe they all did, as Angela and Sam both said they got a lot of squids to the face. They were dressed in two-tone outfits that looked like fast food uniforms.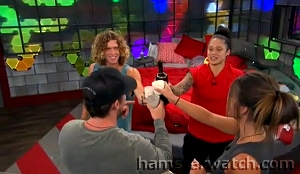 Level 6/5/4 opened Angela's HOH wine to chug it down before they ate at midnight, but Haleigh joined them in HOH saying she'd smelled it. They said it wasn't open yet, and come midnight Brett had gone down to cook and Haleigh went down to eat, so Angela, Tyler, Kaycee did a quick chug and cheers to Kaycee's win. JC and Tyler enjoyed their food at midnight along with everyone but Fessy who'd taken to his bed, and Sam who was busy making other beds. All four Level 6/5/4 members finally had another toast, and they did their little cheer thingy. JC tried to give Fessy a peptalk, and encouraged him that there might be a Battle Back. JC said Haleigh had made a lot of mistakes, Fessy said he wondered how she'll do on her own, JC said "it's a game," and Fessy said "it's not my game." Haleigh visited HOH again around 1am to say good night, and said she'd be an emotional wreck tomorrow. When she left, Angela and Kaycee wondered how she meant that, and Angela asked Kaycee if she thought Tyler ever had a power. Kaycee said she thought he'd have told them if so, and Angela said sometimes it's better not to know.

GET THE FEEDS to watch everything unfold, and catch up what you missed on my previous week's page, and/or Hamsterwatch Forum thanks to @UGotBronx, and please remember to use my Amazon link for any Amazon shopping anytime, USA or Canada - thanks!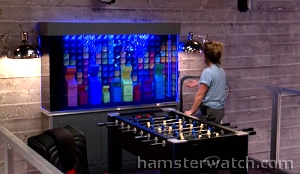 Day 68 Sunday August 26
Sam took over fish-tending after Scottie left, and she may have bonded a little extra with them yesterday, as the skybridge was her isolation station during the veto comp. She and Tyler had a check-in, and she told him things will be getting more serious now, and harder and nastier, and she won't participate in that. She said her attitude towards Angela had changed and if she (Sam) is evicted, he should partner with Angela going forward. She also reported that Brett had told her everything with himself, Tyler, and Angela was still good. They wondered why he'd said that to Sam, and Tyler said it was probably just a result of his isolation weeks being over. They agreed that if Sam's prior acknowledgment of having "a final two with somebody" should come up again, she'll say it was with Scottie. Haleigh and Tyler had a friendly chat and he asked her how Fessy was doing. She said he'll be okay, but he was blaming himself for their current predicament.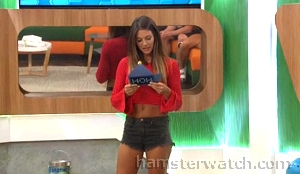 Angela brought out a card and called them to the living room for new Have-not assignments. She'd previously told her teamies she'd pick JC (again), Fessy and Haleigh, but she told the group she didn't want the nominees to have to do it, nor for anyone to repeat from last week. She asked who was next in the rotation - that would be herself, Haleigh, Kaycee who'd only done it once each, and she asked for volunteers. Sam repeatedly volunteered but Angela said no, and they eventually settled on Haleigh and Kaycee plus Fessy, who kind of volunteered, probably to stay next to Haleigh. Haleigh went right to a satellite dish to lay down as she'd been suffering a bad headache.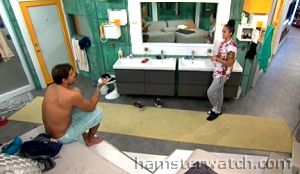 With nominations set in stone thru Thursday, it was a pretty quiet day. Level 6/5/4 tried putting some fiber pills in puppy chow for JC's benefit, just as he'd tried doing the same to them a week or two ago, but BB stopped that both times. The Snapchat glasses came out, and a lot of them ran laps and/or worked out, not knowing After Dark will deliver treats later tonight. Fessy made a pitch to Kaycee to use her veto and while he made some good points, she pretty much said "right, right, yeah, right" absently throughout and he wrapped by telling her to do what's best for her game. Kaycee reported that chat to Angela and Tyler, and that was probably the end of that.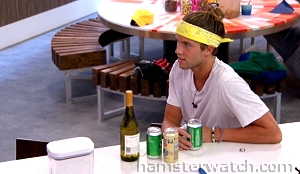 They got a practically unprecedented second booze delivery in a week around 8.40pm. It wasn't much (it never is) but it was one beer more than Thursday night, and last week's sloppers were especially glad to see it. It didn't lead to the laugh riot we had the other night though. New slopper Haleigh hung out with the drinkers but Fessy stayed alone and gloomy in the pool for the few minutes it took to drain the delivery. After sipping, Brett joined Fessy at the pool, and JC went upstairs with Angela, Tyler, Kaycee and was disappointed to learn Angela's HOH wine was gone. They saw Sam on the spyscreen puttering around the kitchen making her much-talked-about lemon pound cake, and JC started shouting at each of them in HOH as they watched for a reaction from Sam. I don't think she gave one but it was a fun and funny segment.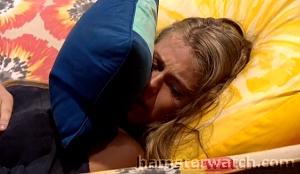 Haleigh joined Fessy and was irritated that he was being gloomy about her spending some time upstairs. She snapped at him, including "let me just ask, what is the correct way to act?" He went inside and she went to the hammock and half-buried herself under a pillow - angry, frustrated, and crying. (This was counterbalanced on quads by Tyler and Angela cooing and cuddling in HOH on the other feeds.) Along came Brett who laid down with her and put his arm around her, and her tears turned instantly to a smile. He asked what was wrong, was she missing home? (It wasn't that!) She said Fessy was being difficult, it was hard with both of them on the block, and she said this was the first time she and Brett had laid the same direction on the hammock, rather than heads-to-feet. Brett asked if she and Fessy were in a showmance and she said "oh my God, no!" which was interesting. Brett apparently thought so too, since he asked "are you sure?" He also made a faux pas when Haleigh said she wasn't sure what to say for her speech tomorrow. He said "tomorrow?" seemingly having forgotten they still have a veto meeting to get through, since that part was a done deal for Level 6/5/4 - they'd already mentally fast-forwarded to Thursday.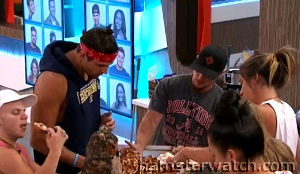 A little past 11pm After Dark delivered cinnamon rolls with a card that said Have-nots could also have some. Nearly everyone gathered happily around the sticky sweetness except Sam, who'd spent 24 hours talking about, and two or three hours making lemon pound cake. She went outside to the far end of the yard and sat down by herself, talking about missing home, and then listing off all the things she was grateful for. Those included being on Big Brother as well as electricity and clean water. Brett came to the rescue yet again, sitting by the pool with her and getting her chatting again. Eventually she went back to the kitchen to continue her baking. Later JC, Haleigh, Brett sat around the hot tub talking and teasing Brett about their early impressions of him. JC said he was the guy who was always shouting and wearing mullets, and Haleigh said "I think our relationship started around massages, Kaitlyn facilitated it." JC also told Brett it seemed Angela, Tyler, Kaycee might have a final three deal, as he saw the empty wine bottle and three cups in HOH, and why wouldn't they have been included since they're all working together?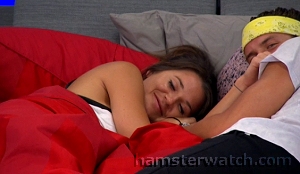 Meanwhile Tyler and Angela kept cooing and cuddling in HOH, but still separating quickly whenever anyone else arrived. Angela finally told Tyler her other secret, that she has a business she founded and runs, creating custom paper keepsakes. She said her mom's running it while she's here and she hoped mom wasn't snowed under from all the BB hype. Well, the site seems to be on "yatus" for now, but not due to Angela hyping it up: she hadn't made a peep about it til now. I've had it linked on her cast page at Hamsterwatch Forum since pre-season, and at first I thought it would give her a connecting point with creative Sam, but obviously that didn't happen. JC asked Sam how she stands with everyone, and she said she's tightest with him (remember their robot wedding?), and after that everyone was pretty much the same, "and Haleigh's a little bit less than that." She added there's only eight of them (but she didn't single out Tyler or Brett). Later Brett went upstairs and Sam asked Haleigh "why don't you chase after him?" JC, Brett, Angela (plus Tyler listening with some playing along) had a gripe session in HOH about Sam always judging them, as they talked about and judged her. A half hour later they were still at going: cabin fever has set in and hamsters are getting pissy about it.. pass the popcorn!

Kaycee won't use her veto and Fessy and Haleigh will remain on the block, and both of them probably realize that. Also Tyler won't use his cloud power and it will expire unused. So there isn't much fallout to look forward to after tomorrow's veto meeting, which makes a change for this group! Next week everything will rev up again when Bayleigh, Rockstar, Scottie, or Fessy is revived.

GET THE FEEDS to watch everything unfold, and catch up what you missed on my previous week's page, and/or Hamsterwatch Forum thanks to @UGotBronx, and please remember to use my Amazon link for any Amazon shopping anytime, USA or Canada - thanks!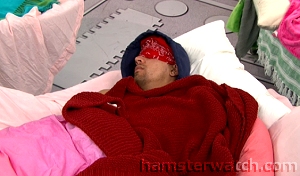 Day 69 Monday August 27
Fessy did not get up early to campaign before the veto meeting - not that it would have done any good if he had. Haleigh did make a small pitch to Kaycee but not much point in that either, and she knew she wasn't the target (as much as anyone on the block can be sure of anything, anyway). As expected, Kaycee did not use her veto, Fessy and Haleigh remained on the block, and Tyler's Cloud power app expired unused.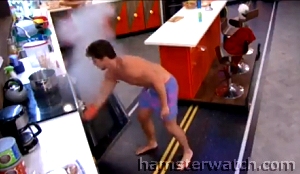 After the meeting Fessy took a shower in the right/hot stall for Haves, so feedster eyes have been on him to see if he'll pull a Matt and eat regular food as well and earn a penalty vote come Thursday. Haleigh did a round of dishwashing which may not have been the first time, but it's the first time I'd seen her do them, and she offered to help Brett make his trademark salmon with pineapple, butter, and BBQ sauce (the dish that made some feedsters lose their minds with horror last time.) She took off the pineapple rind and left, but it's something. Brett then left it in the oven too long again and set off another smoke bomb in the kitchen, but no flames or fire extinguisher was needed this time.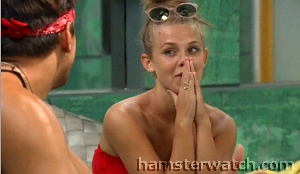 Fessy and Haleigh did another round of that thing they do, with him being irritated she was spending time with others and her being irritated because he was too gloomy to be around (not to mention the game wasn't necessarily about to come to a screeching halt for her), plus will they/won't they be an item after the show. He finally said he was starting to realize what was important, asking "so what if Scottie flipped the votes?" That made her chuckle in mid-argument, but then he said she should have told him she was the Hacker. So two steps forward, one back, and the rehashing carried on amid many repetitions of "what's done is done." Angela tripped on the stairs and went splat (no cameras on her but the audio came through), but she laughed and said she was fine. Later Sam shouted at Fessy across the yard "stop wasting her fuckin stuff Fessy, put it down! The sun is not even out in the yard anymore!" I think that was probably about Angela's HOH sunscreen. Later Sam apologized to Fessy for "copping an attitude" on him. Angela and Haleigh had a Sam-bashing session in HOH, which included Haleigh saying "she's so fucking bitchy to me" and Angela saying "she used to like me, now she doesn't" (the other way around, actually).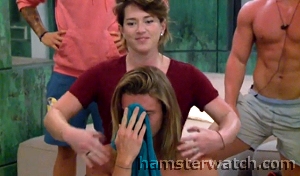 The day's fun began a little before 8pm when Tyler agreed to let Sam straighten his hair. He almost changed his mind before she began but she swore his curls would come right back as soon as he washed it. It was a lengthy process with an audience, including JC and Brett popping jokes throughout. Tyler couldn't even stand to watch and kept a towel over his face throughout - clearly no one had played this particular game with him before. Click to see the process thread. The job was done around 9pm and everyone in the room hooted and hollered at how great it looked (except JC, who thought it looked too feminine on his crush) before Tyler would even take a peek. When he did, his reaction was immediate and severe. He couldn't look at himself but he couldn't avoid the mirrors either, and he couldn't even speak other than repeating "what the fuck! what the fuck? what the fuck!?! what the fuck!!" over and over. His reaction alone made this an instant #Deathrace2018 classic.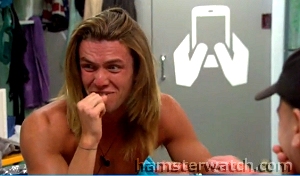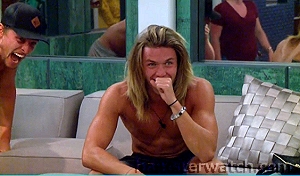 Angela and Haleigh went in and loved it, and Tyler calmed down a little. He was called to Diary, where he likely cringed to death for that segment, and returned to say he'd have to keep it up or wash it out (for edit continuity). They remembered they were all going to wear dual-braids tomorrow so Haleigh set about working on Tyler's, finishing them up with little low buns. Tyler hated that and they came right out.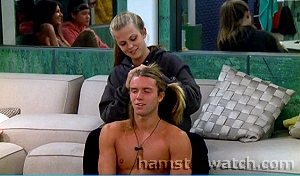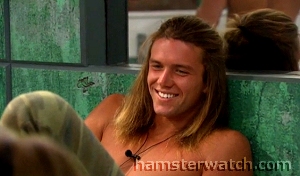 After a bit longer he started settling down a bit and getting used to the look a little, but he was still well out of his comfort zone. Angela got perturbed because Sam had said "he definitely shouldn't sleep in the HOH room tonight," which Tyler found funny when Angela told him, and said Sam had told him "or next to me."

Along the way, Angela and Haleigh had a kind of mending bridges convo, and Brett slipped up with Fessy like he had with Scottie last week, telling him "at least he made it to 29--" he was going to say episodes but stopped himself and fumbled so as not to admit Fessy's a definite goner, like he did with Scottie last week. Fessy stayed in his Have-not satellite dish for most of the evening, getting up to see Haleigh working on Tyler's braids and again later to do a round of bickering with her, and he played some solo pool later. JC did some gametalking with Brett, including Brett saying he'd probably put up Angela and Kaycee if he wins HOH, they promised their votes to each other if either ends up on the block, and JC said he'd been taking a lot of risks spying on the other side.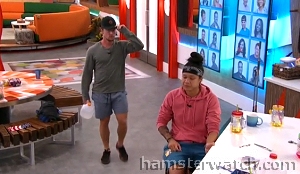 Kaycee had a rare burst of annoyance to Brett about Fessy leaving out slop, slop bowls, slop cookies, and condiments. Brett went to HOH where Tyler and Angela had been cooing and cuddling, and griped to them about Sam and a shared laundry situation (likely to move Sam above Haleigh in the hit list), and Kaycee joined to retell her Fessy food issues, and then the three of them went back to the now nightly Sam bashing, with Tyler again laughing and playing along, but not contributing a lot. Meanwhile Haleigh and Fessy had an angry silence/bicker/chat/coo/bicker session in the hammock, plus a pinkyswear about the Brett vs Winston vote and who flipped - yep, still.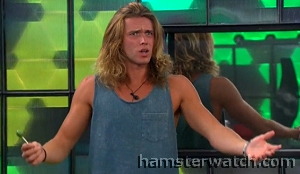 BREAKING Kaycee ran back up to HOH at 12.47am to tell them the intercom was on, and she'd heard them talking in the living room. Brett had just been retelling his Sam/laundry drama again, to JC. Tyler freaked out for the second time tonight, telling the cameras "well, there goes my entire game" before he asked Brett "what else were we saying? Was it just you saying the [laundry] story?" Before that they'd had a marathon Sam bashing session, plus all the Tyler and Angela cooing before that. Feeds went to Fessy and Haleigh in the hammock, with Sam sitting by the laundry machines. She hollered across the yard about laundry back and forth with them a few times and didn't sound upset or different - she didn't sound to me like she'd heard them bashing her, but we'll find out. Haleigh confessed to Fessy that she's a psychology major, and I think that was the last "real life" secret.

GET THE FEEDS to watch everything unfold, and catch up what you missed on my previous week's page, and/or Hamsterwatch Forum thanks to @UGotBronx, and please remember to use my Amazon link for any Amazon shopping anytime, USA or Canada - thanks!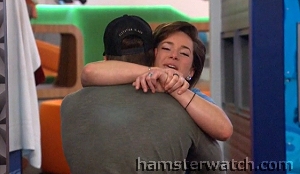 Day 70 Tuesday August 28
Picking up the intercom issue where we left off, apparently Sam only overheard Brett's retell to JC last night about his laundry drama with Sam. She mentioned it to Angela, and to Tyler, with her usual spiel if anyone has a problem with her they should bring it to her, and if someone says she said something they should check with her. She then talked it out a little with Brett (and repeated those phrases), and he said they were all grumpy, and that he was just venting to JC and he was over it. He said he also understood she was quitting cigs, and it was all good, and he gave her a hug. So that's done, at least for now. She may not have heard the others' reactions to the story, but it was the fourth or fifth time most of them had heard that one from Brett so they were probably just listening.

Incidentally, Sam also mentioned to Tyler that she'd never bonded like this with a group of people, and "they say it's like summer camp" but she'd never been to camp. If casting and production tells recruits who don't know the show that it's like summer camp, that's a very big problem and potentially cruel, in my opinion. Obviously those recruits should do some research too, but if they're told it'll be a fun summer like camp, that would imply there isn't a lot of digging to do, and that could explain why some hamsters every year are shocked and disturbed by how nasty it can all get.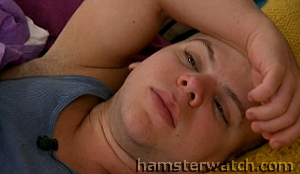 BB harassed JC in the pink room and Fessy in Have-not by repeatedly playing the wake up/get up announcements back to back around 1.30pm, but it didn't help much. Brett finally went in to talk to JC, and JC started up his campaign again to work with Brett against Angela and Kaycee. He said Tyler probably wasn't as tight with them as they were with each other (which Brett went along with), and that Haleigh would rather work with Brett than with the two girls. And he also said if Sam and Haleigh get gone, they could get Tyler on their side to go against Angela and Kaycee. Again, Brett played along, but JC might be making some leeway. Meanwhile Tyler and Angela kept up their coo 'n cuddle, and they made a plan should one of their teamies catch them, they'd say Angela was crying and homesick and Tyler was comforting her.. sure, Jan. Haleigh and Kaycee made a checkers game with the chessboard, but neither could remember how to play checkers.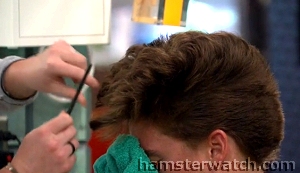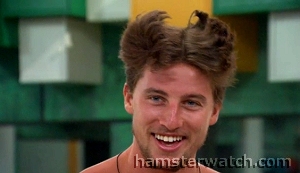 Sam's Salon reopened when Brett said he wanted Ace Ventura hair. Everyone gathered to watch the process except Fessy, who stayed in bed, and Brett hid his face in a towel like Tyler had. Sam combed and brushed, teased and sprayed, and gradually formed two fins with curling layers. Brett said he felt like a seahorse, and he'll wear it like that on Thursday - both comments were before he saw it, and Tyler said he was glad to be on the other side of the reaction that was coming. When Brett finally saw it his reaction wasn't much, and he said it was Hellboy and a water buffalo. He didn't like it at all and said he wouldn't wear it Thursday after all. He washed it out right away and Sam redid it in a more Brett-like 'do.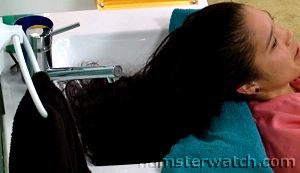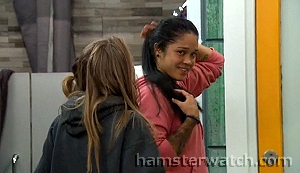 Then it was Kaycee's turn. She was uncomfortable but Sam put her quickly at ease, starting with a shampoo in the bathroom sink. It's the most hair we've ever seen on feeds that was actually growing from someone's head. Sam then did a lengthy blow-dry, marveling at the length, thickness, and overall lushness of Kaycee's hair. Like the others, Kaycee didn't look until Sam was finished but she touched it a few times and was surprised: she said she'd never had her wavy hair straightened before. When she finally checked it out she was clearly uncomfortable and said it was too girly, but everyone else ooh'd and ahh'd at how great it looked, and Kaycee seemed pleased. Sam put it in a high pony and both Haleigh and Angela put that into a braid which was a good compromise they were all happy with.

Brett and Tyler made a big dinner of Angela's HOH ribs, pizza, and a couple other dishes and the five Haves sat down to eat together. Haleigh visited Fessy in his Have-not isolation and told him about the day he'd slept through.

GET THE FEEDS to watch everything unfold, and catch up what you missed on my previous week's page, and/or Hamsterwatch Forum thanks to @UGotBronx, and please remember to use my Amazon link for any Amazon shopping anytime, USA or Canada - thanks!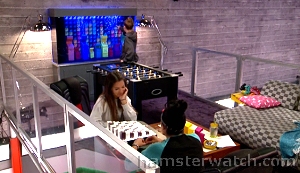 Day 71 Wednesday August 29
Haleigh continued hanging out with Angela and Kaycee, and she discovered a "floater" among the fishies as they played checkers, before all three returned to HOH to scream for fun, and to holler to Brett so he'd go up to give them massages. A non-incident occurred overnight when JC rubbed Tyler's arm and leg, and gave him a little peck on his armpit, when he was apparently having a bad dream. JC rolled away and pulled the covers over his head, and he told Tyler about it this morning. BB Twitter tried to turn that into something, tattling to TMZ and the like, but I'd say it was nothing more than JC being JC, problematic as usual, combined with the ridiculous late season vigilantism that happens every summer.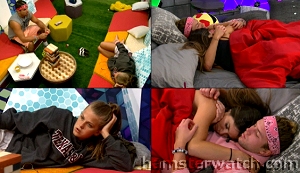 Most Wednesdays this season were solid waffling and chaos, but not last week or this, with their foregone eviction conclusions. Even Fessy was aware his hours are numbered, although he kind of tried to convince Haleigh otherwise. Instead they all did a whole lot of laying around, napping, snacking, chatting, some cuddling here and there, and Brett and Fessy did some working out and climbs up the rock wall. JC asked Fessy if he'd talked to Sam about her vote and Fessy said he will, and that JC should also talk to Sam as Fessy "can't do all the dirty work" on his way out the door. Tyler and Angela talked about their hit list order a bit and whether JC, Sam, or Haleigh should head it up. Angela thought Haleigh should go first but Tyler said she might go after JC so they wouldn't have to, but he didn't like the idea of Sam being their prime target either.


Brett joined for another pecking order talk, and stayed after the others left to give Angela a straddling, bare-backed deep massage. JC walked in and before he could say anything, Brett said "it's exactly what it looks like." JC shut the door and left, saying "what the fuck? shit! I wish I'd never walked in that room!" He continued downstairs with "oh my gosh, don't ask me no one, because I won't open my mouth" and "this will make great TV!" Angela went downstairs later but not for long, and returned to HOH to barricade herself in bed behind pillows. Later Kaycee went to fetch her for dinner and Angela began crying, saying everything was annoying her today, especially JC. (She'd previously said she told her life/childhood story in Diary and became very emotional about it, but was glad as she'd never told anyone before BB, and she especially hoped it would help her become closer to her mom.) Kaycee comforted her, and later Tyler did also.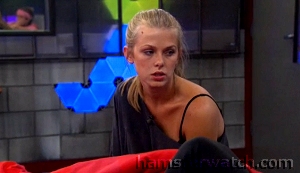 Haleigh broke up another Tyler/Angela cuddle session, Angela left, and Haleigh asked Tyler if he'd heard anything about the votes. She said she'd asked JC what he was doing but he'd told her he hadn't talked to anyone (ha!) Tyler said he wasn't sure (ha!) but he thought Hayleigh would probably stay, and added that's what Angela wanted. Haleigh pressed for more info but it didn't come, and she said she didn't want to feel too confident about staying and then be shocked if she doesn't, and she said the whole situation sucks because she cares about Fessy. Tyler said Fessy hadn't even approached him about the votes, and they both said their prior feud was in the past and from here on out it's "just game."

JC's day wound up like it started: problematic. He opened the toilet door when Haleigh was in there, on the toilet. She squeak-screamed, then laughed, then said "JC shut the fucking door, JC it's not funny! Production! Production!" But JC had blocked the door open and started to tie it open and -cut to fishies. Luckily, Haleigh had been packing her toiletries and left her cupboard door open, blocking the view. When feeds came back, Sam had shut the door and was yelling at JC about his messed up boundaries, and then JC went into a sulk. In his many retells, he painted it as a prank, saying Haleigh was dressed, and Sam snapped at him for no reason. His retell to Brett included "you know [Sam]'s the avenger, the universal fucking dinosaur of the fucking house, I 'literally' told her to STFU!"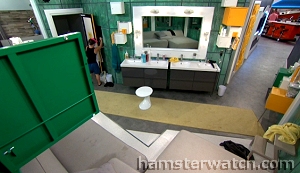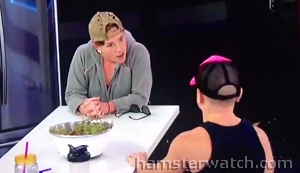 Haleigh and Fessy talked and cuddled in Have-not, and only mentioned the incident in passing. She did tell Fessy not to pick up Julie if/when he's evicted after he said he would, and I hope he listens: once (Paulie) was more than enough for that. Later when JC went in to say good night, he said the door incident was just a prank and she was dressed, and Haleigh said "it didn't bother me at all." Various check-ins carried on, and a lot of speculation about a Battle Back and/or double eviction. JC swore to most of them a Battle Back would absolutely not happen.

GET THE FEEDS to watch everything unfold, and catch up what you missed on my previous week's page, and/or Hamsterwatch Forum thanks to @UGotBronx, and please remember to use my Amazon link for any Amazon shopping anytime, USA or Canada - thanks!



Ratings - Double Booze Deliveries edition
No ratings this week
VTE = Voted to evict




Two booze deliveries within days of each other, that's what I'm talking about!





Won: Nothing yet
HOH 2 - Veto 1 - Noms 1 - HN 1

No vote (HOH)






Won: 1st eviction immunity; 24 hours InstaGranny
HOH 0 - Veto 1 - Noms 3 - HN 2

VTE Fessy






Won: 1st eviction immunity; Crap App #1 Hamazon
HOH 1 - Veto 2 - Noms 1 - HN 3

EVICTED 4-1






Won: 1st eviction immunity; Crap App #3 Read It; Hacker #1
HOH 1 - Veto 0 - Noms 2 - HN 2

No vote (nominee)






Won: Nothing yet
HOH 0 - Veto 0 - Noms 0 - HN 2

VTE Fessy






Won: 1st eviction immunity; 2 weeks Pinwheel; 1 week Peanut; Hacker #2; Hacked self off the block Week 7
HOH 0 - Veto 1 - Noms 3 - HN 2

Won veto/did not use
VTE Fessy






Won: 2 weeks Robot; Power App #1 Bonus Life
HOH 1 - Veto 0 - Noms 1 - HN 2

VTE Haleigh






Won: $2500 (on TKO); Power App #2 The Cloud; Hawaii trip; Week 6 vote nullified
HOH 1 - Veto 3 - Noms 1 - HN 3

VTE Fessy






Won: $5,000; 1st eviction immunity; Greece trip; Hacked off the block 6th week
HOH 1 - Veto 1 - Noms 3 - HN 3
3rd juror/8th evicted 6-0 Day 65

REVIVED
I have his obit ready but I have a feeling he might be the winner of Revive-a-Hamster, so I'll hold off publishing it unless/until he's gone for good.





Won: 1st eviction immunity; 1 week Food and Fitness program
HOH 0 - Veto 0 - Noms 3 - HN 1
2nd juror/7th evicted 5-1 Day 58

She filled the requisite 'weirdo' casting slot but as with many hamster weirdos before her, she was pretty 'normal' despite her alternative appearance. She had issues early on with Angela and Brett in particular, and she held on to those issues so tightly they got in the way of her logic. She got continually hung up on her theories of what was going on but unfortunately for her, those theories were mostly wrong. She and Haleigh did see Tyler as a game threat fairly early, but they weren't able to do much about it until Haleigh's HOH week, but they didn't plan around enough Hacker scenarios and Rockstar went out on her one-time bestie's HOH. Her first nomination was messy but she handled her second well, partly due to Jessie's Food & Fitness program which she also handled pretty well. She griped a lot, with odd and ever-changing accents, and while she handled most things well at first, she was a good sport about them eventually, even Brett's horrible speech accusation 'on [the eve of] her daughter's birthday.'





Won: Power App #3 Identity Theft (unused)
HOH 1 - Veto 0 - Noms 1 - HN 1
1st juror/6th evicted 6-1 Day 51

She was very watchable and gifable, with the best facial expressions no matter what, including multiple shockfaces. She was isolated with Swaggy the first couple weeks even though he was busy running around, but rather than becoming a gloomy showmance widow, she came out swinging when he left and embedded herself well all around - a little too well, as that moved her quickly up the target ranks to the tippy top. She said some controversial things and may have had the first in-house pregnancy? That hasn't been officially confirmed. She won a power that went unused, partly because she blabbed she had it, and that was the real reason she went out when she did. She did a slow simmer when she went on the block as blindside renom, but Hurricane Bayleigh made landfall two days later, as a Category 5, in a spectacular outburst of anger and frustration that culminated in 'spewing blood' after she bit herself. The kicker? Her anger at Tyler was mostly due to an inaccurate retell. The 29th consecutive North American hamster to enter the habitat first and not win their season.





Won: 1st eviction immunity; Crap App #2 Yell!
HOH 0 - Veto 0 - Noms 1 - HN 1
5th evicted 5-4 Day 44

Her blindside stung more than some because much of it was due to a pack of lies plus betrayal by her BB bestie Angela but hey, welcome to Big Brother. And she did buy some of it herself by losing her mind on the block, and that was after she agreed to go on it. She had nip slips and towel flashes almost daily, for those interested. She said she's a performer almost daily too, sometimes multiple times a day, and she did come alive when she was acting out skits, dancing, or singing ('please stop singing') but the rest of the time she seemed guarded and I don't feel we got to know who she really is at all. Her rough 'n tumble friendship with JC was fun, especially when they'd break serious convos for their quick-and-done J's Party dance. Her pal Jackie didn't fill her in enough about the rotten meat and rancid potatoes of this game, but she held her own pretty well until she didn't. Her birthday was memorable, thanks to Kaitlyn using the occasion to yell at Brett.





Won: Bonus Life 'chance' (failed)
HOH 1 - Veto 0 - Noms 1 - HN 1
4th evicted 9-1 Day 37

It's safe to say we knew more of her backstory than any hamster ever, since she seemed to bring it into every convo. She talked a very lot, and she squeaked, whimpered, babytalked, croaked, and cried a lot too, plus she canoodled with three guys (Tyler, Brett, Fessy). She caused a lot of chaos which is good, but she was often exhausting about it. New age interests are fine, some clairvoyance is trippy and fun, but her 'intuition' was nearly always wrong. It's probably just as well she failed the Bonus Life puzzle since she'd gotten to the point of getting 'hits' from shampoo labels. It was Tyler's doing, but she still gets the credit in the books for backdooring Swaggy and breaking up a showmance in the second week: something most seasons haven't been able to manage til the end, if at all.





Won: Nothing
HOH 0 - Veto 0 - Noms 2 - HN 1
3rd evicted 6-5 Day 30

He too came in saying all the right things: he wasn't here to get a girlfriend or Twitter followers, and I had him pegged as either a dark horse who'd go far, or a too-hard-too-soon kind of guy. Turned out he was the latter, probably because he just discovered BB last summer and binged several seasons since without realizing there's a lot more to it than the show edits let on. He spent most of his time playing Jenga and broing around with Brett, and the two of them provided a lot of unintentional comedy in the form of buffoonery. He made manic facial expressions while going on angry whisper rants, he threatened speech call-outs but didn't follow through, and for all his jock/winner self-hype, he failed every comp.





Won: 1st eviction immunity
HOH 0 - Veto 0 - Noms 1 - HN 0
2nd evicted 8-4 Day 23

Pre-season he said all the right things (albeit in his own unique, third person way), but he started off way too strong and way too Swaggy for his own good. He gave us great shockface when Steve was evicted but it didn't sink in that he wasn't fully plugged in, so he gave us another when he went up as backdoor renom. To his credit, he campaigned his brains out to stay rather than lay down to die, but it didn't help. His pre-show QAs said he was wary of showmancing but he fell for Bayleigh anyway, and together they were one of the cuter 'mances to watch - it helped that they didn't slurpydurp too much. Swaggy C was a good character for TV, but Chris was a good hamster and will be missed.





Won: Nothing
HOH 0 - Veto 0 - Noms 1 - HN 0
1st evicted 7-6 Day 16

The Summer of Steve™ ran just a couple weeks and his job lie(s) didn't help him any. He might have been better off if he'd been open about his undercover past and teaching present as both would have let him share more stories, or if he'd gotten in with Kaitlyn and Rockstar via his wife's new age interests and books. He and Scottie buddied up but otherwise he was odd dad out. He didn't keep up so believed he was safe, and he didn't really campaign to stay. It might not have helped if he had because all the scurrying was elsewhere, but it wouldn't have hurt. He didn't get his required nightly baths but he learned to clean his ears, and early risers in particular will miss him.



Lines and Links of the Day
Lines

Tyler: Day 65 we finally had a unanimous vote
Fessy: Musta been some smooth HOH

JC: Why are you laughing?
Fessy: I don't know, being on the block is funny
JC: I thought you were crying, that's why I came here

Tyler: You didn't like last year?
Kaycee: Not really, they just all followed Paul

Brett: I'm America's douche

Brett, in the shower: Aw Ty, some of your old hair's in here
Tyler: I miss it



Links

GET YOUR FEEDS

Use my links for any Amazon shopping, anytime, at no extra cost - just start your shopping trip by clicking Amazon USA or Amazon Canada

Live like a hamster! Available from Amazon:

-17-inch Orwell owl Amazon USA or Amazon Canada

-Owl sleep mask with hot/cold gel pad

-Click & Grow 'smart' kitchen herb garden Amazon USA or Amazon Canada
Similar grow setups Amazon USA or Amazon Canada

-Nanoleaf LED light system like HOH room Amazon USA or Amazon Canada

-Emoji pillows, individual or sets (read descriptions carefully, some sets are random) Amazon USA or Amazon Canada

-Fluorescent light stick lamps (HOH bathroom) Amazon USA or Amazon Canada

-Gradient duvet/sheet sets pink/purple or blues

-Minion plush toys Stuart - Bob - Tim - loads of others

-New age books by Sahvanna Arienta, Steve's wife



Tally Items

Season Stats
HOHs in order: Tyler; Kaitlyn; Scottie; Sam; Bayleigh; Angela; Haleigh; Fessy; Angela

Veto winners in order: Faysal; Tyler; Scottie; Faysal; Tyler; Angela; Tyler; Brett; Kaycee

Evictions in order: Steve 7-6; Swaggy 8-4; Winston 6-5; Kaitlyn 9-1; Rachel 5-4; Bayleigh 6-1; Rockstar 5-1; Scottie 6-0

Pre-jury Twitters: @bb20Steve; @SwaggyCTV; @BB20WinstonH; @kaitcoaching; @rachieswin
More social media links in cast folders at Hamsterwatch Forum








Linking to any page here is fine. Please don't repost content from this site (or any other) without permission, and don't repost or hotlink images.



THE REAL SHOW IS THE FEEDS


SAME DAY AIR SHOWS
Live air shows in some areas
BB1 thru BB19 and many other CBS shows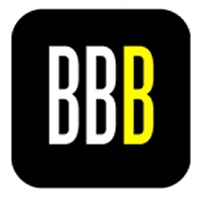 BIG BROTHER BUDDY
Get push notifications for all the big feeds events - iOS or Android


HAMSTERWATCH SWAG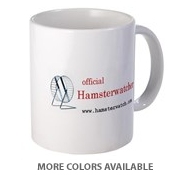 Mugs, shirts, more
Visit my Cafe Press shop






Big Brother 20 SEASON FAQ


Day 1 Move-in was June 20
Day 8 CBS premiere is June 27
Day 9 Feeds begin June 28
Day 99 Finale will be September 26

Feeds are streamed by CBS, and Flashback is accessible via All Access subscription. Call 888-274-5343 for account help, including cancellation.

Air shows on CBS (Global in Canada) are Sundays 8pm, Wednesdays 9pm, eviction Thursdays 9pm.

Big Brother After Dark on Pop TV is every night midnight to 3am, except Thursdays 1am to 3am. The aired blocks are live (or recorded earlier the same night, depending on your cable provider).

The CBS app (by CBS Interactive) plays BB air shows and other CBS shows, as well as feeds, or you can use your browser to watch feeds on mobile devices. The same All Access link used to subscribe will lead to the feeds viewing page if you're already signed up.

BB20 prizes are the same: $500k for the winner and $50k for 2nd place. Stipend for the others is $1,000 per week again, including pre-show hotel and jury sequester.

The habitat has 94 HD cameras (up 7) and 113 microphones.

The recorded in-house announcements are the voice of producer Don Wollman. He and Julie Chen are the only staffers who have been there since Big Brother 1.