This site is about the Big Brother 19 feeds and contains spoilers! It isn't necessarily thorough: it's what I catch and/or what interests me. It's about watching hamsters: who's doing what and why. Thanks for encouraging my behavior.
Your pal, dingo




Protect your online privacy with HMA
Watch Big Brother UK, Celebrity BB, Australian Survivor, Survivor New Zealand, and other non-USA shows






BB19 DRINKING GAME


Take a swig whenever they bash someone who's been evicted







VIEWER VOTES


Nothing currently







TREE OF TEMPTATION APPLES


#1 Save a Friend: Mark, used on Paul







VIEWER VOTE WINNERS


#1 Pendant of Protection: Paul
Curse: Ramses self-nom

#2 Ring of Replacement: Christmas
Curse: Cody, Jason, Jessica frogs

#3 Halting Hex: Jessica
Curse: 3 weeks Temptation Comp








QUICK LINKS & BOOKMARKS



-Get the feeds
-Watch the feeds
-BB19 official site
-Live show tickets

-Feeds updates by @UGotBronx
-My Twitter - my screencaps
-Amazon portal USA or Canada

East coast air shows:
CanadaTV for Roku
$2/month - Global airs BB USA

East coast air show streams:
1 - 2 - 3 - 4 - 5
NO DOWNLOADS NEEDED - BEWARE OF CLICKING POPUP ADS OR WARNINGS

-Dick at Night with @EvelDick

-BB Viewer by @liquid8d
Requires All Access account

-Hamster Twitters
BB USA - BB Canada

-Advice for cast friends/family

-VPN to watch BB UK and/or to protect your online privacy




Donations via Paypal are gratefully accepted!

Click for weather forecast

Watch Big Brother
Seasons 1 thru 19
Plus tons more CBS content






BIG BROTHER SEASONS



CBS All Access
Seasons 1 thru 19

Amazon DVDs BB4 - BB3

Amazon Instant Video
BB19 - BB18 - BB17
- BB16
- BB15
- BB14
- BB13
- BB12
- BB11
- BB10
- BB9
- BB8
- BB7





BIG BROTHER 19 FEEDS EXCLUSIVELY ON CBS ALL ACCESS
All Big Brother USA seasons + most CBS shows past or present are included
$5.99 PER MONTH INCLUDING 1 WEEK FREE TRIAL or $9.99 AD FREE
COMPUTER - MOBILE - ROKU - CHROMECAST - APPLE TV - ANDROID TV - FIRE TV - XBOX 1/360 - PS4

>> >> >>

>> >> >> >> >> >>

>>

ANY AMAZON.COM PURCHASE CAN BE MADE THROUGH THESE LINKS - NO EXTRA COST TO YOU
Amazon USA
- Amazon Canada
August 17-24, 2017
Power Status
Cody evicted 7-0-0

Jason won first HOH
He nominated Mark and Elena
Mark won veto/used on self
Elena and Matt were nominated
Elena evicted 6-1

Christmas is HOH
She nominated Jason and Matt
Jason won veto/used on self
Matt and Mark are nominated
Paul has safety this week
Josh, Mark are Have-not

Raven has a Have-not pass


Upcoming Events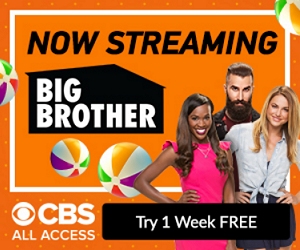 FEEDS ARE A FUN, HOT MESS and they are the real show - sign up now and get a one-week free trial

Thursday night: HOH comp on the feeds
Friday: Middle-size table due, Temptation Tree, nominations
Saturday: Veto comp


Next Shows
Thursday 8/24 9pm Live eviction, start HOH comp
Sunday 8/27 8pm HOH comp, Tree of Temptation #2 reveal, nominations
Wednesday 8/30 8pm Veto comp, veto meeting

CBS schedule is Sundays 8pm, Wednesdays 8pm, live eviction Thursdays 9pm, on CBS (Global in Canada). Stream links to watch live online are posted in Quick Links & Bookmarks on the left sidebar. After Dark is every night on Pop (Slice in Canada) - times vary by area and provider.

After Dark is every night on Pop (Slice in Canada) - times vary by area and provider


Other News and Weekly Stats
Tree of Temptation one of the LED apple tree apples will light up red before noms, for three weeks. The first to request it in Diary will get to pick it, and receive one of the five rewards/punishments listed on the tree.

Many thanks to those who have gotten feeds with my links or at Hamsterwatch Forum where @UGotBronx updates her brains out, and/or used my shopped Amazon with my portal, and/or made donations! I caught up on my donation acknowledgement emails but many were bounced as spam - talk about a sad comment on the state of the world! I hope donators see this and know how grateful I am!

Wake up Canada CBS announced last week they will be expanding All Access to other countries, beginning with Canada in early 2018.

Celebrity Big Brother UK started up again August 1 - watch live and archive shows with HMA on UK's Channel 5 site. They run nightly highlight shows, weekday talk shows, and occasional "live from the house" hours.

Australian Survivor has kicked off its new season. Watch outside Australia with HMA on Australia's TEN Network site.

Real-time feeds updates and air show recaps are at Hamsterwatch Forum by @UGotBronx, plus cast bios/photos/links, and fun extras

Diary segment tallies by @clamperls: Through seventh week

Alliance charts by @89razorskate20: Day 61

Ratings Watch Thursday 8/18 double eviction show won the hour with 2.0 rating, 8 share, 6.56 million viewers, ahead of SNL Weekend Update on NBC with 1.5/6/5.84, Battle of the Network Stars on ABC with 0.6/3/2.71, and Love Connection on FOX with 0.6/3/2.33.

Friday's clip show won the hour with 1.4 rating, 6 share, 5.08 million viewers, ahead of America's Got Talent rerun on NBC with 0.7/3/3.8, Shark Tank rerun (with an appearance by Christmas) on ABC with 0.7/3/3.55, and Masterchef rerun on FOX with 0.7/3/2.61.

Sunday's show won the hour with 1.8 rating, 7 share, 6.42 million viewers, ahead of Celebrity Family Feud on ABC with 0.9/4/5.07, P&G Gymnastics Championships on NBC with 0.6/3/2.94, and The Simpsons and Family Guy reruns on FOX with 0.5/2/1.57 and 0.6/3/1.59 respectively.

Wednesday's Zingbot veto show placed second for the hour with 1.7 rating, 7 share, 6.13 million viewers, behind America's Got Talent on NBC with 2.0/8/10.53, and ahead of Masterchef on FOX with 1.1/4/3.44, and The Goldbergs and Speechless reruns on ABC with 0.5/2/2.50 and 0.5/2/1.95 respectively.
Rating & share: adults 18-49 - Rating: % of all TV households - Share: % of households watching TV



Week 8 - Days 58 thru 65 - August 17 thru 24, 2017
Daily and Noteworthy Events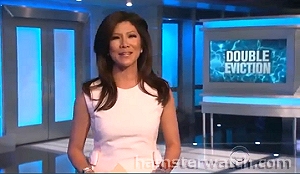 Evicted #1: Cody 7-0-0
Head of Household #2: Jason
Original noms #2: Elena, Mark
Veto winner/outcome #2: Mark/used on self
Final noms #2: Elena, Matt
Evicted #2: Elena 6-1

Head of Household: Christmas
Have-nots: Josh, Mark
Have-not Escape/Extension: N/A
Original noms: Jason, Matt
Veto winner/outcome: Jason/used on self
Final noms: Mark, Matt
Evicted: Mark 4-2

Tree of Temptation Apple #1 Save a Friend: Mark, used on Paul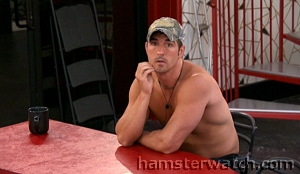 Day 58 Thursday 8/17 Cody had his last solo morning being bugged by cameras, and Alex had her 12th (possibly final?) bugle call around 9.30am. Feeds came back for a bit of primping, prepping, and bad haircuts before the kitties, puppies, and bunnies took them all away until Friday night.

In the meantime there's been a very lot going on in there, including quite a few Extracurricular Tally events. Catch up with my recaps for last week and/or Hamsterwatch Forum for detailed convos and many, many screencaps.

If that's not enough or you want to rewatch events in Flashback GET THE FEEDS!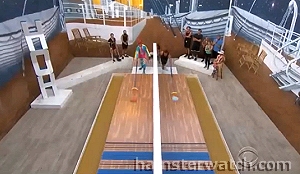 Cody walked the plank (and the living room coffee table) unanimously, and Julie once again asked him about his lack of social game, and he replied that he hates them all. She also sprung a surprise "are you going to marry Jessica" and he said yes, then he got flustered realizing what he'd just said.

The first HOH comp was Let It Slide, on BB Cruise Lines: shuffleboard per their practice the other day on a cruise ship themed set. The goal was simply to get it nearest the end without overshooting off the end. They went head to head in pairs, with the loser eliminated and the winner selecting the next pair. Order was: Matt vs Josh, Matt out; Mark vs Elena, Elena out; Josh vs Christmas, Josh out; Raven vs Mark, Raven out; Christmas vs Kevin, Kevin out; Mark vs Jason, Mark out; Christmas vs Paul, Paul out; and Christmas vs Jason, Christmas out and Jason won. He nominated Mark and Elena with a lengthy speech that Elena wasn't his target, after some bizarre music vs convo audio switches.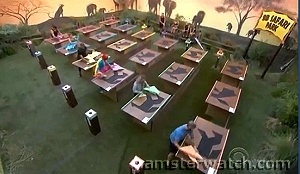 Veto comp was Kenya Solve It, in BB Safari Park. Josh, Matt, Raven played along with Jason, Elena, Mark. They had to assemble three animal jigsaw puzzles, with animal sounds in the air. Mark won the veto and "listening in" with Julie, we heard him tell Elena his feelings for her are real, in case she or anyone else missed that over the past 58 days. He used it on himself, and Jason put up Matt in his place. Elena was evicted 6-1, the 1 being Mark.

Julie told us Derrick will pay them a visit for Friday's "special show" and that the next temptation twist would be revealed on Sunday's show, meaning it'll be known on feeds before then.

More Friday night when feeds return! Many thanks for visiting the site and using my Amazon portal to shop while feeds are down, or anytime!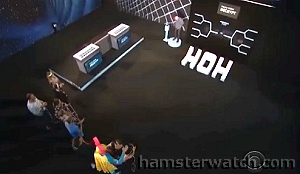 Day 59 Friday 8/18 Friday's "special" show began with a bit of double eviction review and fallout: mostly Mark being sad, Paul calling out Mark about Jason's speech saying Mark had targeted him, and more Mark being sad. Derrick ding-dong'd and chatted with them for the guided memories season clips, which notably included segments on Cody & Jessica, Mark & Elena, Matt & Ramses, and Matt & cereal, but nothing about Matt & Raven. Derrick also hosted their Thursday night HOH comp, which he implied had to do with season events. It had a space theme, a 4x4 to 2x2 to 1x1 scoreboard, and a TALES OF DECRYPT sign, so I'm going to guess anagrams of comp names? We'll know soon enough.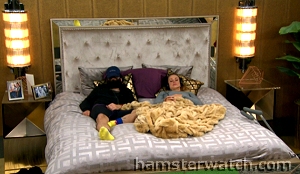 Feeds came back on time, give or take, and Christmas had won the HOH comp and nominated Matt and Jason. Jason was still in his extreme-o-tard, Alex was packing up her campsite so they'd just had another round of hot dogs, and Raven was running her medical history again to Christmas, while Paul slept and/or listened to her music. Christmas complained to Paul that Kevin was trying to "change her agenda." Kevin told Jason and Josh he didn't believe Cody had been in the military, and Matt rubbed a hot dog all over Raven. Again.

Apparently Jason's letter from his quickie HOH included news of a new baby on the way, aww! They'd done their LED apple tree temptation event (see Allison Grodner QA in Links of the Day below). They were kept up very late but it's unclear if that was why, although there were definitely some technical issues with the apple tree event. It sounded like it will be in play for three weeks, Jason didn't get (or select) a reward/consequence, and Mark got Save a Friend and used it on Paul, giving him safety from the block this week (his fifth immunity, not including two HOHs, one of which overlapped). The other items were Can't Play in Next HOH, Bounty on Your Head, Eliminate 2 Eviction Votes, and Second Veto. Details will made clear on the Sunday show, if not before.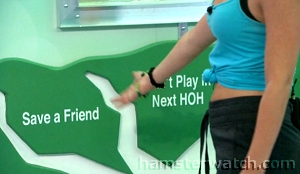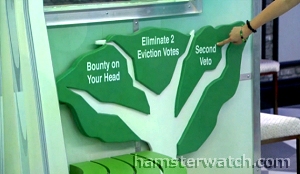 Paul and Kevin ended their Have-not at midnight with eggs and sandwiches followed by ice cream, and they enjoyed it greatly. They only had a six-day Have-not week, so that was nice for them.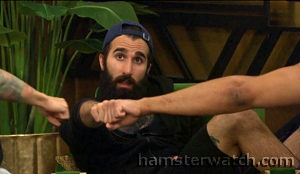 A late night Paul, Christmas, Josh meeting set their boot order as Mark, Jason, Alex, throwing HOH comps along the way if needed. They'll also pretend to Matt and Raven that they're a final five, but they want to break them up and boot Matt sooner than later. They sealed it with a fist bump to make it formal (well, "lock it down" were the words used). Paul commended them both for having caught on to how to play under his tutelage.

Catch up with my recaps for last week and/or Hamsterwatch Forum for detailed convos and many, many screencaps.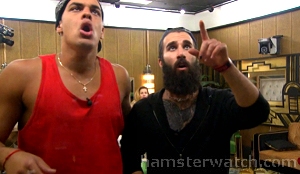 Day 60 Saturday 8/19 Overnight, Christmas spotted their rat in the kitchen on the spyscreen as she, Paul, Josh continued their planning and self-back-patting. Paul and Josh also saw it, then headed downstairs to investigate. Paul set up a floor trap with a pot and cheese. Most of them have now seen it, but Christmas thought it would be funny to plant a fake stunt-hair rat into the trap Saturday morning, and various fake rat pranks ensued. Some of them who hadn't yet seen the rat figured the others were pranking, or doing a BB task or mission.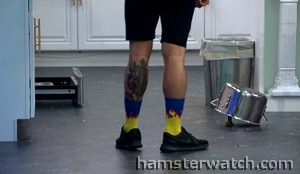 Along the way, Jason took a quick ride on Christmas's scooter, fringes flying, Christmas told Matt and Jason about her NASCAR job, and Matt joined those questioning Cody's military background. Viewers condemning them out here for that need to remember these hamsters are in the paranoid cabin fever phase, most are being told by Paul what to think and are doing so, and Cody's overall secretive attitude about his life and past would make for a very blurry credibility line for them. Dominique job-lied to them, and despite how it seems, most of them have seen some prior seasons where job, age, disease, and lifestyle lies have been believed in the habitat all the way to finale.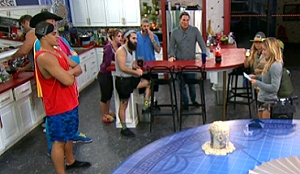 Veto players were picked: Christmas, Jason, Matt plus Mark, Paul, Raven. Psst-pssting with plans to knock out Mark plus speculation about which comp it would be kicked in like clockwork. Chances are good it'll be Zingbot since the insult robot was seen in the audience Thursday, but they don't know that. Anti-Kevin paranoia also kicked in again, the latest theory being that he must be a current or former undercover cop, possibly having worked with Derrick.

Have-nots were also picked. The card said Christmas was to choose two: Josh volunteered, and Mark had said coming down the stairs he'd go for the Escape key again if he's Have-not so Christmas went with that since nobody else volunteered, adding "sometimes I'm a little ruthless." Ten minutes later, Josh wandered into the pantry and popped a handful of M&Ms or something similar.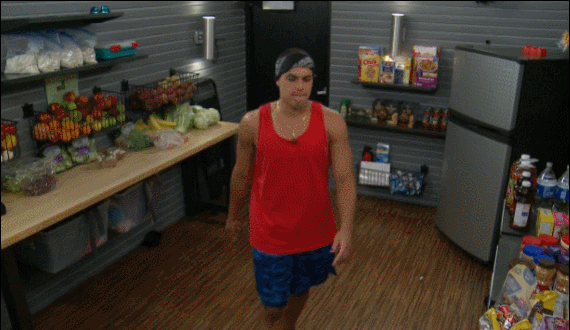 A bit later Christmas told Raven, who had tattled about Kevin, "don't think just because I have blonde hair and my name is Christmas that I won't fuckin cut your throat open!" and some additional choice phrases. Christmas then told Kevin not to talk to anyone until after the veto results. He asked who he'd talk to, and did someone say he's been talking? Christmas reiterated her directions. Mark is the main target but Christmas and Paul decided if Mark wins veto and doesn't use it, Jason would go; and if Mark uses it on Jason, Kevin would go up and out.

Alex got a bugle call a little after 4pm, for another round of hot dogs on the little electric grill. While she was collecting ingredients and trotting them upstairs, to cook indoors and trot hot dogs around the house for delivery, per BB's instructions, they discovered a rat trap zapper had been placed under the sink and a bunch of rat-proof food containers were in the pantry. The contradictions are truly comical.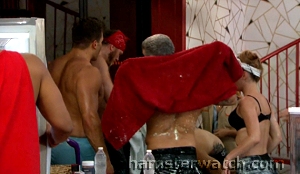 Feeds came back about 20 minutes into After Dark, and Jason had won the veto. It was the slippy-slide skating in grease comp that's usually an HOH and usually on feeds - grrr. Competitors were all wet and coated with slick, and they rushed to get in the showers. Christmas did not compete. It was indeed preceded by the annual visit from Zingbot.

Not many zings came out so far, but they did say Zingbot was brutal. Josh got one about his weight or being a "fatass" - wut? Mark's was something about being bisexual - wut? Update: turns out that one was probably "bye-sexual" due to Elena repeatedly turning him down (aka proof Zingbot's writers don't see everything). Alex was called a hooker - wut? Matt's was he hasn't done anything in there, except Raven. They also got some political commentary - just what we need.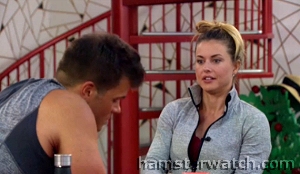 Mark made a half-assed, half-hearted pitch to Christmas to not put him up as renom, citing things like he'd voted to keep her in the first week, Cody stuff, Elena stuff, but she should do what's best for her game. He knew it was pointless but she let him talk, although she definitely wasn't buying what he was trying to sell. They were all pretty tired, especially the competitors, and Raven came up with new ailments and accents. BBAD got in on that, by running "Raven has developed arthritis in the last hour" on their news crawl. They examined the under-sink rat zapper trap and while it didn't have any zappees in it, they did find new droppings around it.

Jason got an announcement around 11.40pm that his extreme-o-tard was over, and Alex got hers around 12.10am. Each announcement said they'd done a good job, and I agree: both of them made these costumes and tasks fun for the week. Each hollered and ran a victory lap around the house after they shunned their suits. Jason's ran about four hours beyond his week, and Alex's ran about three hours long.. weird.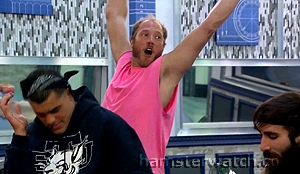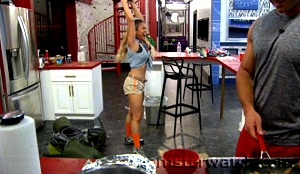 Bedtime brought back greenlight silliness in the green room with Josh visiting from Have-not: stories, Jason with his HOH snacks amidst rat jokes, Josh sneaking a Cheez-It or three, Alex and Kevin tossing in their cracks, and Jason beating up Josh until BB made them SHUT IT DOWN.

GET THE FEEDS and catch up details you missed at Hamsterwatch Forum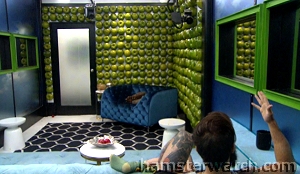 Day 61 Sunday 8/20 Paul held a telethon for us in the lounge and it was interesting to hear his true thoughts since he shmoozes everyone all day to their faces and incites bashing behind their backs. He said he's been bouncing between pairs, but his preferred final three is with Christmas and Josh, because he's confident he can beat both in the final comps. I had a feeling that three-way Friday night fist bump (above) held a bit more weight than the usual. He said he's worried about Alex and Jason comps-wise, but he hopes to get them and Matt and Raven to go after each other.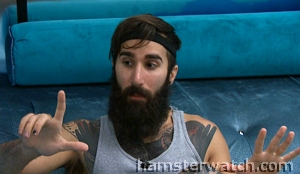 He ran a lot of scenarios and did a lot of BB math (finger-counting), and he went on to say he's been feeding everyone's ego and letting them be the center of attention (unless he's in the room, I guess?), that's it's a "feelgood" cast and they'd rather feel good than play well (yet he creates antagonism among them), and that he's been careful with his farewells in order to manage "his" jury. He also said "I've gone 65 days without being put on the block, that's fucking crazy" but actually he was nominated by Cody - the attempt was made anyway. Paul didn't acknowledge that Kevin's also had zero nominations, and without any immunity idols, let alone multiples. He started to talk about having met Raven and hearing about her pacemaker and "BB bucket list" when his band played Arkansas, but the feeds cut.. hmm.


Speaking of Raven, after last night's "arthur-itis" that BBAD trolled her about, today her knee "that needs surgery anyway" was swollen and sore after last night's comp, because of her "other unnamed disease that makes her bones deteriorate and her nerves die." It also came out that one of her zings was that she's only won a clown-o-tard, possibly because of her "interesting" and/or often-runny makeup or "unique" outfits? Christmas talked strategy and boot order to herself while staring at the photo wall, then told Josh they need to study days to ensure they get to final three with Paul. She also said she thought Mark might try to campaign, and they need to watch and listen for that so they can counteract it if needed.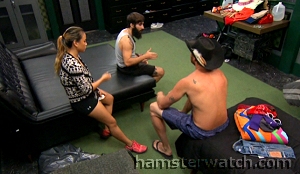 Mark made yet another pitch to Christmas (and Josh), pledging loyalty and sounding like a Lannister, saying "I repay my debts". Meanwhile Kevin told Paul that they should put up Alex and Jason if they win, and to bring Christmas and Josh in on that, and that they should definitely try to get Alex gone when they're at six. Paul took that right to Alex and Jason, asking them to confirm if they had a Final Four deal with Kevin, and did they shake on it. Alex implied they'd fist-bumped, and Paul told them about Kevin's proposal to dump Alex before then. Naturally that fired them up about Kevin, and naturally Paul encouraged that. Kevin then caught up to Paul again and asked if Matt and Raven would be in on this, adding "they don't talk to me, they follow you around like Joe Shit the Ragbag."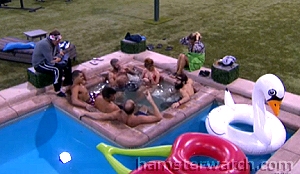 Despite all the whispery backstabbing talk and reaction, most of them hung out socializing at the hot tub for a couple hours, chit-chatting amiably about non-game stuff like flirting, clubbing, dating, while Christmas did her blog and tweets. Kevin was definitely the odd man out, most of them having been in on several anti-Kevin convos daily, but he did participate some. Christmas joined and Kevin took to his bed for awhile, then revived to play pool with Jason. Paul eventually picked up his rounds again when they scattered, and you know the drill there: more of the same.

GET THE FEEDS and catch up details you missed at Hamsterwatch Forum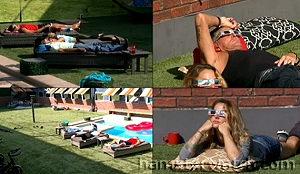 Day 62 Monday 8/21 They were woken early and given cardboard glasses to watch the solar eclipse, which maxxed at around 63% over the habitat. They were pretty quiet once it started, most enjoying a bit of extra covert sleep as they awaited the veto meeting. Raven rinsed out their greasy comp clothes in the kitchen sink as they hadn't been fully de-greased in the washer. Jason commented to Kevin that Raven hadn't had any day-to-day health problems yet, and thought she uses her illnesses as a way to stay in there. He acknowledged that sounded insensitive, and said it makes for a difficult situation for them all as they have no way of knowing if what she says is true or not, so they have to assume true. Meanwhile, somebody edited Wikipedia to include "Raven disorder" as a synonym for hypochondriasis.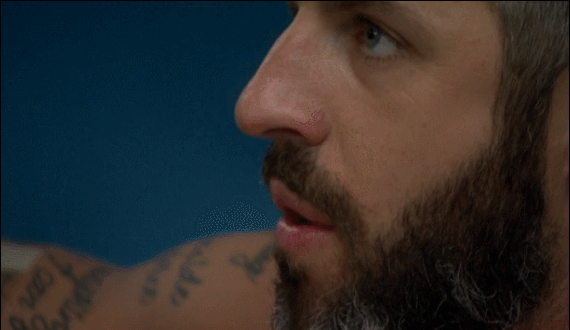 Jason used his veto on himself, and Christmas put up Mark in his place as planned. Feeds came back to Mark telling her no hard feelings, it's a good game move for her, et cetera.

Feedmasters were in fine form trolling Matt today, first with closeups of his wadded-up Precious on the table, then on the blue shirt he replaced when he donned the orange rag, again. A bit later they ran a series of closeups, panning between his cereal and chewing it. They also seem to be making a point lately of not switching feeds to Matt and Raven when we hear them screeching in the distance, and for that we salute them.


Our hamsters spent a lot of time locked inside due a skywriter. This one may have said VOTE so it may have been for them, but they didn't see more than that, and Paul rushed them inside (ha). Regardless if it was for them or something else entirely, it was the crappiest skywriting job ever and whoever sent it should get a refund. Studying, chit-chatting, gossiping, and planning future weeks were the order of the day, like most days lately - a clear sign that there's no debate about this week's vote at all, and Mark's a goner for sure.

Most of the afternoon and evening was casual and relaxed, including family dinner with most of them attending, a lot of Paul publicly berating Josh to cover up their partnership and/or for fun, and a very lot of speculation about the finale date and how much time they have left. There was a slightly shocking moment when Kevin appeared by the front door with his little BB bag over his shoulder. He was just on his way to shower upstairs, but it felt like a foreshadowing of all the recent anti-Kevin campaign's probable inevitable results.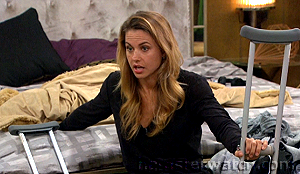 Christmas had a rambly convo with Paul, saying Mark had been campaigning to Alex & Jason, but I don't think he had - definitely not a lot if so, as Mark seems pretty much resigned to go. Christmas seemed to be asking Paul if they should stick with Matt & Raven or Jason & Alex, and I think he was having as much trouble following her as I was, despite her saying "Paul, my head is clear, I'm not on my nerve medicine anymore." Paul seemed to be placating her, but he asked which pair she thought was better to stick with, and they agreed Matt & Raven would be easier to beat in comps, Matt only seems to care about Raven getting further, and they'd "remind" Matt & Raven of their final five plan with Josh.

Kevin visited Christmas for a minute, saying he hoped Mark would stay over Matt, and that it's difficult to know if some of the claims by these kids are true without Google to verify. I don't know if he was subtly including Christmas in that or not, but he did specify the 20-somethings (like Paul).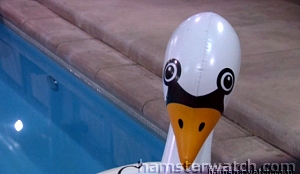 Paul immediately went to Matt & Raven saying Christmas was "talking shit about taking that shot, drawing that line." Matt said if they're going to boot Jason, he'd like Raven to maintain a relationship with Alex. Paul suggested they "make up some bullshit" about Jason getting paranoid, being weird about the rat, etc to paint a target on him, and that he didn't know what Kevin would do, "he keeps saying weird shit about you [Matt] and Alex." Paul then went back to Christmas and said Matt & Raven are on board, and they jumped ahead to agree they'd like to boot Matt before Raven as Paul's confident he can beat Raven at final four comps, and he, Josh, Christmas would then be final three as hoped/planned.

So basically a lot of the same kerfuffle we've had all season, but the lines are easier to see and threads easier to untangle as we head towards the end-game. Paul and Christmas agreed they'd work both pairs tomorrow: Christmas to work the Matt & Raven final five angle, and Paul to work Alex that they need to take a shot at Matt & Raven. Paul said his current preferred order is Mark (already gone), then Matt, Jason, Kevin, and Christmas agreed. Later still, Christmas suggested to Paul that she take one or more upcoming shots, but he didn't exactly encourage that.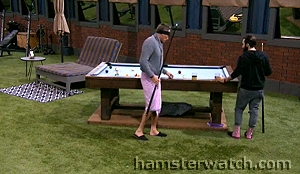 After that, Paul and Kevin played a bit of pool, where Kevin said he'd "opened his big fuckin mouth" and announced that nobody in jury would vote for Alex, and they need to keep her around to the end, even though Alex has clearly turned against him this week. Paul then summoned Alex and told her Kevin's "terrified of her," and he suggested they just keep Kevin complacent for the time being. He reaffirmed that nobody's aware of the Alex/Paul partnership, and "I need to get something to drink" would be code for they need to talk. Their agreed boot order going forward is Mark (done), Matt, Kevin, Raven, Christmas.

GET THE FEEDS and catch up details you missed at Hamsterwatch Forum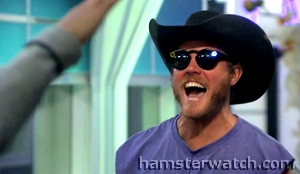 Day 63 Tuesday 8/22 Jason got his Snapchat goggles and they performed on cue: dancing, acting up and acting personable, like they do. Jason added his unique touches as he toured the habitat, saying things like "this is where Matt and Raven bang like crazy" about their bed in the rose room. Christmas had another field trip to the doctor this morning. She got the pins removed from her foot, and got a lightweight boot that can be taken off to shower, etc. (If you've ever gotten one of these after a cast, you know what a huge relief it is!) She and we thought she'd be freed from her scooter too, but she has to keep using it another two weeks - good news for us scooter fans.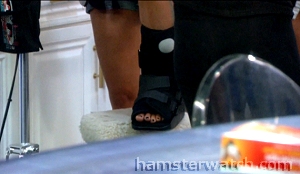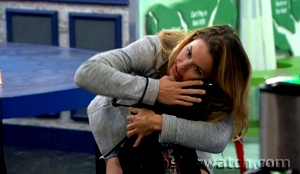 Afternoon drama came in the form of Raven's bracelet, "made by a friend with her disease who has since passed away," when it got lost. Many of them hunted high and low with great concern, until Paul found it behind the coffeemaker around 2.15pm. He swore to Raven he didn't put it there as a prank, and Christmas said it may have gotten shoved back there by mistake when she made coffee.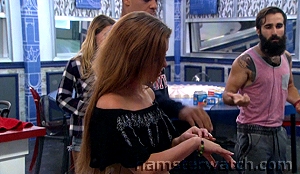 The habitat sighed with relief when it was returned to Raven and that could/should have been the end of it, but Paul and Christmas kept it alive in a big way, with Paul suggesting Kevin may have hid it. Reminder, see Monday night convos above where Paul and Christmas planned to reinforce their solidarity with Matt & Raven today (fake with Matt, and drag-to-final-four with Raven). Did one of them hide it? We may never know, as @IsItUpOrDown isolated the disappearance as occurring between 12.55pm and 12.57pm, behind fishies, with many closeups on Raven's food-prepping hands before and after. Regardless, Paul and Christmas kept the whole issue going, preying on Raven's natural talent and tendency to exaggerate her victimhood, with a bonus of getting a Blame Kevin in there.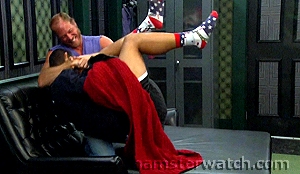 The rest of the afternoon and evening was mostly hanging around, charades plans that didn't pan out, Armenian language lessons, and chit-chat, with brief interruptions for loud obnoxiousness. Mark campaigned to a bit to Jason and a bit to Alex. Matt & Raven had a few wrestling screech-a-thons that got repeated and escalating "stop that" announcements, as did Josh, Paul, Jason, Alex in various combos as they did their impromptu wrestling. Christmas and Paul's mission to get the pairs to go after each other began to take root as they dropped assorted seedbombs through BraceletGate and random convos, and Alex & Jason started talking a lot of trash about Matt & Raven, and vice versa.

Christmas and Paul had a fairly major Raven bashing session, which was pretty funny at points, echoing what most feedsters have been saying for weeks - Flashback 8/22 8.16pm. Christmas said at one point she knew she was being petty, but it felt good. Josh joined them for a check-in, and Paul told him he has to step it up in the upcoming comps. In the next breath, Christmas told Josh to throw the next HOH to Raven if possible, but Josh said he wouldn't feel comfortable doing that.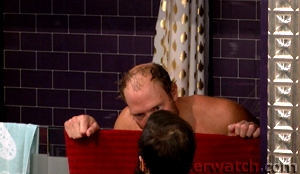 Mark did a bit more quick campaigning, asking Kevin if he'd have his vote if he could get Alex & Jason. Kevin said yes, he didn't want Mark to go anyway, and Matt & Raven were the only ones he can't stand to be around. Mark would need four votes to stay, as Christmas won't break a tie in his favor, but maybe he thinks she would, or maybe he thinks he has Josh. At any rate, Jason took his pitch to Alex, who said just tell Mark they'll keep him so he'll stop asking. Paul got in on that, like he does, and then quickly reported to Matt & Raven, like he also does.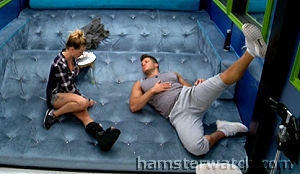 Scratch what I said above. Mark struck a pose to rehash his season, his feelings, and his general angst to Christmas, and while she was encouraging about his future, his opportunities, girls, etc, she was anything but encouraging about his longevity in there beyond Thursday. So he must think he has or can get Josh's vote but hey, at least he's not just laying down to die. Or pose.

Paul retrieved his drink bottle Matt & Raven had stuck on a high shelf (again), and it had a moldy stink. He washed it out, then copied the nail polished initials like Matt's onto it, and switched them. Earlier, Matt & Raven went at it undercovers again, on all four feeds plus After Dark for some of it. The rest of them were goofing loudly in the other room, like they do, and at one point Paul was shouting "come! come!" and at another, BB pulled out the stern recording about some more wrestling "hey! I said stop it!" The jokes continue to write themselves with this crew.

GET THE FEEDS and catch up details you missed at Hamsterwatch Forum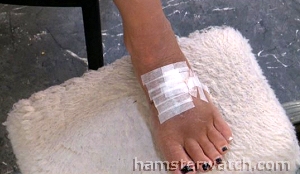 Day 64 Wednesday 8/23 A quiet morning included Christmas airing her foot and bandaged surgery/pin removal site. It looked pretty good to my untrained eye, and I'm sure it felt good for her after all these weeks in heavy casts. Raven re-installed her acres of stunt hair, and Matt parked his black-bottomed filthy sock-clad feet on the island counter where they all eat over coffee. Mark went back and forth between boiling slop and doing push-ups while the rest of them hung out in the lounge, as the clock slowly ticked towards his BB execution.

In between sessions of nurturing his various seedbombs of hate among his minions, including BraceletGate again/still, Paul talked at length about his dogs, dog training, tattoos, last season, and other Paul-centric stories and lore. I first referenced Jonestown here back on July 28 and while I never want to trivialize those 900-plus deaths, the conceptual similarities to our hamsters are striking. Paul has nearly all of them eating out of his hand and hanging on his every word. One could almost synch audio of Jim Jones' "White Night" tapes to video of Paul holding court, but hopefully nobody will do that. Or David Koresh and his Branch Dividians, or Patty Hearst going from debutante heiress to armed bank robber for the Symbionese Liberation Army, or any number of other brainwashing scenarios in fact or fiction.


That's what Paul's done here, and he's done it well, whether we like or not. It doesn't sound like he studied or planned out this strategy, but maybe he spent much of the past year thinking about what went wrong last time. As vets go, most have tended to play similar games to their rookie seasons, for better or worse, but Paul's game is 180° opposite of his BB18 game. It's easy to blame the rest of them and call them stupid or sheep, but it's also easy to forget they don't see and hear what we do, and Paul is very good and very quick to cover all his bases with them all. Maybe the cast was engineered for him to do well, or maybe he's just naturally good at it. Either way, while it can be tedious or even distasteful to watch, it's also fascinating.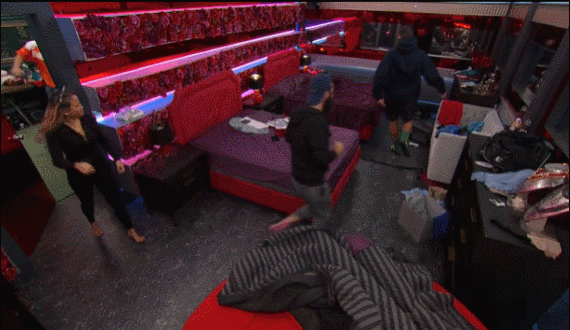 There was a funny moment when Matt and Raven's condoms were discovered - Flashback 8/23 3.20pm.

While they were grease-skating for veto on the air show, Paul got Mark all riled up again about his game, his season, Josh, and Cody. It was all the same dead horse beating and I suspect Paul did it to get Mark's vote at finals against Josh, but it turned into another lengthy anti-Cody rant by Paul, and something that could backfire on him, especially when Mark and Cody meet up and talk at the jury house this weekend. I wonder if Paul's even realized he's now stacked the jury with three possible/probable votes against him, and they'll be there together for nearly four weeks, no matter which of Paul's minions follow.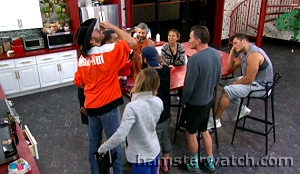 Cabin fever and sheer boredom led them to get punchy. Jason and Josh did the cinnamon challenge. They coughed and gacked, and puffed brown clouds as always, but non-participant Matt had the biggest reaction, as if it was the very best and very worst thing he'd ever seen, it was weird - Flashback 8/23 8.26pm. A half hour later Jason was swinging the pizza cutter around like a samurai sword or something, and nicked Alex's wrist. Josh and Paul continued their pile-ons and chokeholds every hour or so, and Matt & Raven continued their alternating makeouts and screech-a-thons regularly as well. It's an asylum in there.

Christmas had a few teary moments alone in her room before she went back to solo studying, and a couple more later when Josh went up for a check-in, along with a couple snippy outbursts. Kevin told Wahlbergs, New Kids, and Boston mob stories to the green room. When Mark retold some of his Whitey Bulger story to Alex, who'd fallen asleep, he followed with "I live such a boring life." That may be, but he'll have some excitement tomorrow when he meets Julie.

GET THE FEEDS and watch Thursday's HOH comp play out live, and catch up details you missed at Hamsterwatch Forum



Ratings - Paul special edition
Ratings are based on Paul




They revived a hamster who was generally well-liked when he lost to Nicole, and who arguably deserved that win. He began his BB career as a buffoon, BFFs with Jozea and Victor, and when they went he worked his way through the evictions via comp wins and a mostly likable, if loud, personality. Even those who didn't like him couldn't dispute that he'd gone from underdog to (almost) top dog on his own merit, with his own unique style, rather than being dragged along as a second place goat. Paul 2.0 is a whole different animal though, and many who liked him last year don't this year. The many advantages bestowed him this time haven't helped anything (except Paul's longevity in there, obviously). Jeff's staple 'rather lose and be loved or win and be hated' question has a new answer with Paul: why not both? One of each.





Won: 1st eviction safety; 1 week camping cookout; Outback dinner
HOH 2 - Veto 1 - Noms 2
#1 No vote (HOH)
#2 VTE Elena
See Paul. Her true ride-or-die is Jason, but that hasn't stopped her from doing what's best for Paul rather than what's best for her and Jason. She's one of his best minions since she's quick to spread his various vilification agendas.





Won: Temptation #2 play in any veto comp; 48 hours attached to Paul; ; Outback dinner
HOH 1 - Veto 0 - Noms 2
#1 VTE Cody
#2 VTE Elena
HEAD OF HOUSEHOLD
See Paul, with a PS that I think she thinks she can beat him at the end, but he knows she won't be able to do many of the upcoming and especially the final physical comps due to her foot, walking boot or no. She's even better than Alex as far as spreading Paul's hate-mongering, but she spends as much time and energy ineffectually pushing her own agendas so she doesn't get as much mileage from it as Alex does.





Won: 1st eviction safety; 1 week frog; 1 week extreme-o-tard; Outback dinner
HOH 1 - Veto 2 - Noms 3
#1 VTE Cody
#2 No vote (HOH)
WON VETO/USED ON SELF
See Paul. His comp abilities combined with general likability have stuck him smack in Paul's cross-hairs and his days are numbered, unless he and Alex can pull out a lot of comp wins from here on out.
PS HOW ABOUT THAT NEW BABY NEWS?! Best HOH letter ever - happy congrats to Jason, Holly, and Gatlin!





Won: 1st & 2nd eviction safety
HOH 1 - Veto 0 - Noms 2
#1 VTE Cody
#2 VTE Elena
See Paul. Josh has been his main weapon all along, antagonizing, irritating, and annoying Paul's targets on command. Alex and Jason wanted Josh to irritate Kevin but Josh wouldn't do it. He will if Paul says to, and it might come to that. Paul may even have been behind Josh's anger at Megan we saw on the premiere - we'll never know that full story. Right now Josh is lined up to go to finals with Paul or Christmas, and possibly any of the others, and he's virtually guaranteed $50,000 to take home. I think he'll be happy with that, as he should be.





Won: $25,027; 1st eviction safety; couldn't be 1st HOH
HOH 0 - Veto 0 - Noms 0
#1 VTE Cody
#2 VTE Elena
See Paul. Kevin isn't Paul's first target chronologically right now, but he is his number one target. Why? Because until this wave of anti-Kevin propaganda, all of them liked Kevin, a lot. But Kevin doesn't march to Paul's drum and he doesn't drink Paul's Kool-aid, although he has followed Paul's orders. He's often been in a position of knowing what's going on but not being able to do much about it, because of Paul and Paul's minions. It's a vicious cycle and unfortunately for us Kevin fans, it's made Paul have his minions turn vicious against Kevin.





Won: 1st eviction safety; Weeks 5 & 7 safety; Colorado trip; Outback dinner; Temptation Apple #1 Save a Friend (used on Paul)
HOH 0 - Veto 2 - Noms 3
#1 VTE Cody
#2 Nominated
#2 Won veto/used on self
#2 VTE Matt
NOMINATED
See Paul. Other than Kevin, who's stayed friendly with and seemingly subservient to Paul, Mark's the last non-minion left. Thus, he's toast and will be reunited with Elena in jury in a few days.





Won: 1st eviction safety; Outback dinner
HOH 0 - Veto 0 - Noms 3
#1 No vote (nominee)
#2 No vote (nominee)
NOMINATED
See Paul. Add cereal.





Won: 1st week safety; Temptation #1 safety next 3 evictions; Week 8 safety via Mark's Apple #1; 48 hours attached to Christmas
HOH 2 - Veto 2 - Noms 0
#1 VTE Cody
#2 VTE Elena
His MO is clear: select a target who's a threat to his short- or long-term game, and whose exit won't cost him collateral damage, then rally his minions to believe said target is a threat to them too, and let them take the target out. Along the way, Paul runs damage control with the target, making them think it's everybody else after them, and not him. Cody's the exception as that was personal, in my opinion, but even with Cody he had a pre-eviction chat saying it's all game, boys, etc. As we head towards the end-game, once Mark goes, everyone but Kevin believes they're good with Paul to the end. It's a masterful game of puppeteering and manipulation really, albeit not as difficult with this cast of followers as it would be with some casts, and it's often distasteful to watch because of Paul's vilification tactics and hate-mongering. Others have done it without the nasty stuff, while some BB 'masters' have played on their fellow hamsters' emotions as much as Paul has. 'It is what it is' and he's worked hard for the win, but it's also a delicate house of cards that could come crashing down before (or during) the finale.





Won: 1st eviction safety; Have-not pass
HOH 0 - Veto 0 - Noms 1
#1 VTE Cody
#2 VTE Elena
See Paul. Add screeching.





Won: $5,000; 1st eviction safety; Outback dinner
HOH 0 - Veto 0 - Noms 3
#1 No vote (nominee)
#2 EVICTED 6-1
She introduced herself as 'abrasive' but that wasn't really the case as much as randy, frisky, and often vulgar, tying Jessica in the Things We Haven't Often Seen From Female Hamsters category. It seemed like she went for shock value but it didn't shock them or us, especially after the first couple days. She paired up with Mark who fell head-over-heels, and their break up/make up cycles became a predictable and painful regular occurrence. She had a good social game for awhile, straddling both sides of the house well, but when the numbers thinned so did her good standing, and she went out because she took $5k cash and left Alex to make hot dogs. She wore a lot of makeup but was a good sport about letting Paul do hers (her obit pic was his doing), she talked a lot, she flirted a lot, and she flashed a lot.





Won: 1st eviction safety; Week 6 safety; 1 week frog; Revival
HOH 1 - Veto 0 - Noms 3
#1 EVICTED 7-0-0
He came in complaining of 'victim noises' and proceeded to have a raging case of HOH-itis combined with extreme narcissism. He set his targets on Paul and when that backfired, he isolated himself with Jessica first in HOH and then in Have-not. He'd already put himself on slop as HOH, so the frog suits weren't even necessary but they did add a comical touch. He said things he shouldn't have about a pleasure trip to Ferguson MO and transgender people, but it's a safe bet he won't care about the flak or apologize for his comments. His social game improved for a minute when he was revived (thanks to Julie pointing out its absence) but that didn't last long, and he went back to isolation first with Jessica, and then on his own. He couldn't get out fast enough the second time, taking a direct route over the coffee table.





Won: 1st eviction safety; 1 week frog; Temptation #3 halt one of four evictions
HOH 1 - Veto 1 - Noms 3
She was problematic in a number of ways but aren't they all? She was fingered by TMZ for butt-poking but only because Paul riled them all up about her, when he and Matt also did their share of poking. Jessica brought crude talk to levels we've rarely heard from female hamsters, though Elena gave her a run for that money. Her hair made her a #Deathrace2017 star due to lack of weave maintenance, visible tracks, and patchy bits. She isolated herself with Cody for most of her time there, putting themselves on the Extracurricular Tally, but she landed solo spots too for fights with Cody as well as Christmas, Josh, Raven, and the entire house on that memorable afternoon. She did pretty well comp-wise, and she did her frog week without much complaint.





Won: 1st eviction safety; Mandatory nominee once
HOH 0 - Veto 0 - Noms 2
I always have a soft spot if they mention me and he did in a pre-season QA with KFROG - thanks! He was a pleasant guy who came in with the 'superfan' tag, and while he was a relative newcomer to it all, he does have a separate BB Twitter and he follows many in our dysfunctional community. But that wasn't enough and he made dual mistakes of aligning with only Jillian and not staying on top of things. He became the scapegoat for hinky votes, first night $25k, and he was threatened and berated for not throwing a veto comp hard enough when he was on the block. Being there in the first place was an unlucky temptation consequence. So the stars just didn't align for Ramses but he was fun and likable and will be missed.





Won: 1st eviction safety
HOH 0 - Veto 0 - Noms 1
She seemed promising, brainier than most hamsters by far, and she started out well. She earned Mark's devotion over fake chess games and heart-to-hearts, but Christmas and Elena also tugged at him from different directions, and Dominique never got as tight a hold on Josh. Kevin let her host the talk shows, but she was too slick and professional with them, and kind of a drip. That backfired when she put Ramses and then Cody on the spot, and she confessed her job lie to several too early. She brought in more religion than most, and she 'marooned' herself in the lounge, doing a solo telethon for days. She caught on to Paul and told everyone he was a snake, and he made sure she went out the door as a result.





Won: Nothing
HOH 0 - Veto 0 - Noms 2
She gave us a good shockface when Julie spoke her fate, but she hadn't done much to prevent it. She wasn't there long enough to do a lot, but she didn't really do much that was memorable except repeat convos (at lightspeed), plan future shows to be on, and be on the block. Virtually everyone else campaigned their brains out around her while she was at summer camp, so it's no surprise she didn't know who did and didn't vote for her. She wasn't cut out for this game and she also attracted some political attention that nobody needs. Many use BB to escape from that kind of thing for a little while.





Won: 1st eviction safety
HOH 0 - Veto 0 - Noms 1
Like Cameron, there isn't much to say since she left before feeds began. A lot of drama was stirred up by, around, and/or because of her, including a Josh rant we saw on the premiere sans context, and an alleged sabotage lie about a comment Jessica allegedly made about Alex. When Megan got home, she released a statement saying she left because of PTSD from a prior assault. You'd think those things would be discovered and addressed during the lengthy audition process, but who knows? We may never know the entire true story as we'll only have hearsay and edits to go by, but I wish her well.





Won: Nothing
HOH 0 - Veto 0 - Noms 1
What is there to say when they're gone before feeds start, other than it stinks? They were probably wise to get him out because he's a big fan who knows the show, and he's brainy to boot. At least he had not one but two comp-shots to save himself, even though he opted for a third comp to evict rather than the vote that got him the non-coveted first boot spot. He seemed likable enough and he tried some twerkish moves to save himself but alas, it wasn't enough. He dropped a hamster line in Diary which was fun, but anyone going before feeds still stinks.






Lines and Links of the Day
Lines

Mark, clippers in hand: Cody, can I tell you something? I've never cut hair before
Cody: Serious?
Mark: It can't be that hard
Cody: Just don't fuck it up, it's just national tv

Julie: You gonna marry Jessica?
Cody: I will
....
Julie: You probably want some solitude
Cody: Well now it's a double eviction, screwed that up

Friday
Paul to Christmas & Josh: You've both progressed so much, it's like watching little children, like watching my children grow

Saturday
Big Brother: Jason, that was an EXTREME week! Good job, your punishment is extremely over

Big Brother: Alex, you have been a great camp guide! Thank you for your service and all your delicious weiners

BBAD info crawl: Raven has developed arthritis in the last hour

Sunday
Kevin: Would anyone like some nice refreshing lemonade?
Jason: No, I gotta drive

Paul to us: I've gone 65 days without being put on the block, that's fucking crazy
(Me: So has Kevin, and without multiple immunities)

Kevin to Paul: [Matt & Raven] don't talk to me, they follow you around like Joe Shit the Ragbag

Paul: I'm never condescending, to any human

Josh: Whats a hypochondriac?
Christmas: Someone who always thinks they're sick

Monday
Kevin: It's Day 61, Jason got the hiccups, write that down everybody

Jason, as Matt/Raven screeched in the distance: Oh shut the fuck up, Christ!

Kevin: You know what Kool-aid is, Paul?

Josh: Day 16 was Candy Crush
Christmas: OMG I had so much fun, I was so fucked up

Tuesday
Big Brother: Josh, Paul, stop that. Stop that. That's really annoying. Stop.

Big Brother: Raven, Matt, shut it down. That's really annoying. Stop. Raven, that's really annoying. Stop. Raven, knock it off.

Raven, screeching: NOOOOO-UH! WHYYYYYYY?!
Big Brother: Raven, please treat your microphone with respect

Paul to Christmas: Matt & Raven are just so fucking weird, they're just very weird

Raven: I'm a lot different from other people

Matt: We found something of Jessica's [a panda sock]
Paul: Is it her ears?
Christmas: Is it her hymen?

Christmas to Josh: Are you thinking or are you constipated?

Wednesday
Matt: The only two things I've done well in this game are the relationship with you and Paul, and I haven't done any dumb shit
Raven: Don't make promises you don't keep, and don't lie to multiple people
Raven: I'm a terrible liar anyway

Alex: Every year they make it so the veterans are protected" --cut to fishies

Kevin about the rat: CBS fuckin studio set, I thought it was a joke, especially the word rat in this house, peculiar word to use

Matt to Raven: babe does your wig come with some sort of warranty?

Alex: Is Raven okay?
Matt: Yeah, she's faking, she's fine



Links

GET YOUR FEEDS

Use my links for any Amazon shopping, anytime, at no extra cost - just start your shopping trip by clicking Amazon USA or Amazon Canada

Christmas HOH blog

Big Brother parodies and BB-related alternatives to slow feeds a thread by me

The BB Paul situation shows why returning players are a bad idea by The Washington Post

Weekly QA with Allison Grodner including hints about new temptation, by Matt Carter Media

Ghost Brother by @IdolKnights

BB19 Spot the Differences another ongoing thread by @em__BB

Raven's stories are actually old Simpsons episodes continuously updated, by @em__BB

BB19 intro "Friends" style by creepyxmass

Shave It Off by @BB11HouseRodent




Tally Items
Extracurricular Tally

Fights: 24
6/29 Premiere #2: Josh vs Megan
7/6 live show: Jessica vs Christmas
7/6 HOH comp: Josh vs Cody (not on feeds or show)
7/6 10.10pm: Jessica vs Josh, plus Cody
7/17 3.30pm: Three parter: Josh vs Mark, plus Josh vs Jessica, plus Dominique vs Christmas
7/28 7.24pm: Three parter: Cody vs Paul, plus Cody vs Jessica, plus Mark vs Josh
7/30 12.25pm: Cody vs Jessica
7/31 12.47pm: Jessica vs Raven
7/31 5.04pm: Four parter (at least): Jessica vs Alex, Jessica vs Paul, Jessica vs Raven, Mark vs Alex
8/8 1.14pm & 2.23pm: Two parter: Cody & Jessica vs Josh
8/11 5.03pm Christmas vs Mark, plus Josh
8/14 5.54pm Christmas vs Mark, plus Josh, Alex
8/14 11.36pm Josh vs Mark
8/15 1.49pm Three parter: Cody vs Alex with Jason, Christmas, Elena vs Josh, Alex vs Elena

Alex camp setups and hot dog service rounds: 14

Revivals: 1
Cody

House meetings: 4
7/15 5.46am
7/17 4.21pm
7/30 2.50pm
7/31 4.52pm

Scandals beyond BB world: 3
Paul's snake outfit and face mask plans
Cody's military service questioned
Jessica's 'butt-poking'

Pinkyswears: 3
Raven and Paul on premiere
Raven and Matt 7/11 7.56pm
Kevin and Jessica 8/10 2.33pm

Makeout pairings: 3
Cody/Jessica, Mark/Elena, Matt/Raven

Sex events: 14 (minimum)
7/2 3.12am Cody, Jessica
7/6 3.25am Mark, Elena
7/11 2.44pm Mark, Elena
7/26 1.00am Raven, Matt
7/30 3:29pm Cody, Jessica
8/2 1.32am Raven, Matt
8/3 1.31am Raven, Matt
8/4 1.19am Raven, Matt
8/5 11.00pm Raven, Matt
8/9 12.00am Raven, Matt
8/10 12.45am Raven, Matt
8/10 1.40am Mark, Elena
8/17 12.47am Raven, Matt
8/22 11.31pm Raven, Matt

Injuries: 10
Mark's dislocated finger in 1st HOH comp
Christmas's broken foot
Raven's stair crash and foot stitches
Kevin's arm burn from curling iron
Paul's mysterious wrist ailment
Raven's alleged pan-to-the-wrist ailment
Paul's infected nose-ring, again
Raven's chair-banged finger
Raven's 'chipped' tooth
Raven's sore knee from skating comp

Better alternatives to Jeffish: 1
Kittycam, Puppycam, Bunnycam featuring Rancho Coastal Humane Society adoptables

Premature (pre-feeds) evictions: 2
Cameron, Megan

Pre-season makeover and photo replacement: 1
Megan

Epic Twitter battles: 2
6/19 Dr Will vs Meech, plus BB18 Natalie, BB14 Danielle, Russell Hantz
6/22 Evel Dick vs James Huling



CBS Goofs

1 Misspelled 'Hitmen'
2 Pop mixed up BB seasons with AD seasons
3 Mistook USA for 'the world'
4 To/too error
5 Too many seasons for Frank
6 Conflicting Christmas ages
7 Pop had a midnight/day problem
8 Misspelled Raven
9 Random things in bikini photos
10 'An New Season'
11 Photoshoot spoilers
12 Leaked two upcoming votes
13 This season is 92 days, not 99
14 Thumbnail on feeds slider shows BB18
15 Misspelled 'receive' on tickets site
16 Misspelled 'replacement' on YouTube
17 Control room monitors on 7/6 live show
18 Day count error on 7/9 show
19 Misspelled 'drinkware'
20 Misspelled Nicole's last name
21 Misspelled Josh's last name
22 Misspelled Ramses
23 Let Jessica into DR when Kevin was there
24 Feeds timestamp 3+ hours wrong
25 Counting error on 7/20 show
26 Listed five, called it six
27 Fishies in closing credits 8/3 show
28 Wrong day/date in highlights
29 Leaked Elena Diary snippet
30 Misspelled Big Brother
31 Only posted 2 (of 6) 1st half HOH blogs
32 Fishies in HOH comp 8/10 show
33 Feeds highlights have 8/15 under Cameron
34 Forgot to update feeds outage message
35 Hashtag syntax error



Season Stats
HOHs in order: Cody; Paul; Alex; Jessica; Paul; Josh; Alex; Jason; Christmas

Veto winners in order: Alex; Paul; Jason; Jessica; Paul; Mark; Matt; Mark; Jason

Evictions in order: Cameron 8-3-2; Megan (quit); Jillian 8-4;

Cody 7-3-0

; Dominique 10-0; Ramses 7-3; (none); Jessica 7-1-0; Cody 7-0-0; Elena 6-1

Pre-jury Twitters: @CameronHeard210; @MeganAnnBB19; @jilliannicoleww; @CDmAI; @TheBBHomie1; @thejessicagraf







Linking to any page here is fine. Please don't repost content from this site (or any other) without permission, and don't repost or hotlink images.



THE REAL SHOW IS THE FEEDS


NEXT-DAY AIR SHOWS
Live air shows in some areas
BB1 thru BB19 and many other CBS shows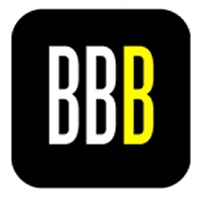 BIG BROTHER BUDDY
Get push notifications for all the big feeds events - iOS or Android


HAMSTERWATCH SWAG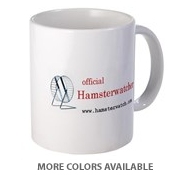 Mugs, shirts, more
Visit my Cafe Press shop






Big Brother 19 SEASON FAQ


Day 1 Move-in was June 21
Day 8 CBS premiere is June 28
Day 9 Feeds begin June 29
Day 92 Finale is September 20

Feeds are streamed by CBS, and Flashback is accessible via All Access subscription. Call 888-274-5343 for account help, including cancellation.

Air shows on CBS (Global in Canada) are Sundays 8pm, Wednesdays 8pm, eviction Thursdays 9pm.

Big Brother After Dark on Pop TV (Slice in Canada) is every night midnight to 3am, except Thursdays 1am to 3am. The aired blocks are live (or recorded earlier the same night, depending on your cable provider).

The CBS app (by CBS Interactive) plays BB air shows and other CBS shows, as well as feeds, or you can use your browser to watch feeds on mobile devices. The same All Access link used to subscribe will lead to the feeds viewing page if you're already signed up.

BB19 prizes are the same: $500k for the winner and $50k for 2nd place. Stipend for the others is $1,000 per week again, including pre-show hotel and jury sequester. Paul is probably getting more, and possibly Christmas as well.

The habitat has 87 HD cameras and over 100 microphones.

The recorded in-house announcements are the voice of producer Don Wollman. He and Julie Chen are the only staffers who have been there since Big Brother 1.