This site is about the Big Brother 19 feeds and contains spoilers! It isn't necessarily thorough: it's what I catch and/or what interests me. It's about watching hamsters: who's doing what and why. Thanks for encouraging my behavior.
Your pal, dingo




Protect your online privacy with HMA
Watch Big Brother UK, Celebrity BB, Australian Survivor, Survivor New Zealand, and other non-USA shows






BB19 DRINKING GAME


Take a swig whenever somebody washes dishes - careful, it's not as lightweight as it sounds







VIEWER VOTES


Nothing currently







VIEWER VOTE WINNERS


#1 Pendant of Protection: Paul
Curse: Ramses self-nom

#2 Ring of Replacement: Christmas
Curse: Cody, Jason, Jessica frogs

#3 Halting Hex: Jessica
Curse: 3 weeks Temptation Comp








QUICK LINKS & BOOKMARKS



-Get the feeds
-Watch the feeds
-BB19 official site
-Live show tickets

-Feeds updates by @UGotBronx
-My Twitter - my screencaps
-Amazon portal USA or Canada

East coast air shows:
CanadaTV for Roku
$2/month - Global airs BB USA

East coast air show streams:
1 - 2 - 3 - 4 - 5
NO DOWNLOADS NEEDED - BEWARE OF CLICKING POPUP ADS OR WARNINGS

-Dick at Night with @EvelDick

-BB Viewer by @liquid8d
Requires All Access account

-Hamster Twitters
BB USA - BB Canada

-Advice for cast friends/family

-VPN to watch BB UK and/or to protect your online privacy




Donations via Paypal are gratefully accepted!

Click for weather forecast

Watch Big Brother
Seasons 1 thru 19
Plus tons more CBS content






BIG BROTHER SEASONS



CBS All Access
Seasons 1 thru 19

Amazon DVDs BB4 - BB3

Amazon Instant Video
BB19 - BB18 - BB17
- BB16
- BB15
- BB14
- BB13
- BB12
- BB11
- BB10
- BB9
- BB8
- BB7





BIG BROTHER 19 FEEDS EXCLUSIVELY ON CBS ALL ACCESS
All Big Brother USA seasons + most CBS shows past or present are included
$5.99 PER MONTH INCLUDING 1 WEEK FREE TRIAL or $9.99 AD FREE
COMPUTER - MOBILE - ROKU - CHROMECAST - APPLE TV - ANDROID TV - FIRE TV - XBOX 1/360 - PS4

>> >> >>

>> >> >> >> >> >>

>>

ANY AMAZON.COM PURCHASE CAN BE MADE THROUGH THESE LINKS - NO EXTRA COST TO YOU
Amazon USA
- Amazon Canada
August 3-10, 2017
Power Status
Nobody was evicted - Jessica used Halting Hex

Josh is Head of Household
Josh nominated Mark, Elena
Jessica is third nominee via Temptation comp
Mark won veto/used on self
Elena, Jessica, Raven are nominated
Elena (2nd week) is Have-not

Cody has safety this week
Christmas used her veto ticket Ring to replace Cody in veto comp
Raven has a Have-not pass


Upcoming Events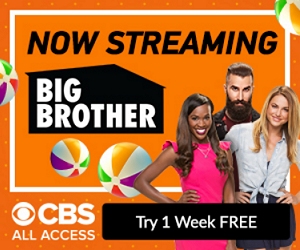 FEEDS ARE A FUN, HOT MESS and they are the real show - sign up now and get a one-week free trial

Friday: Final Temptation comp, nominations
Saturday: Veto comp


Next Shows
Thursday 8/10 9pm Josh vs Cody/Jessica fight, live eviction, HOH comp (football delay in some areas)
Sunday 8/13 8pm Temptation comp, nominations
Wednesday 8/16 8pm Veto comp, veto meeting

Note: Another special Friday show is scheduled for August 18

CBS schedule is Sundays 8pm, Wednesdays 8pm, live eviction Thursdays 9pm, on CBS (Global in Canada). Stream links to watch live online are posted in Quick Links & Bookmarks on the left sidebar. After Dark is every night on Pop (Slice in Canada) - times vary by area and provider.

After Dark is every night on Pop (Slice in Canada) - times vary by area and provider


Other News and Weekly Stats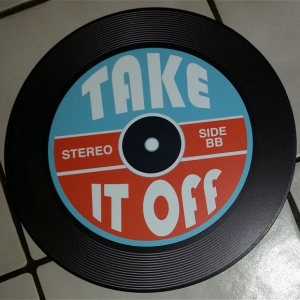 Another 24 hour drawing for a piece of OTEV

Congrats to @okaybrett who won this "Take It Off" record prop from last year's OTEV comp via my Twitter random drawing. Congrats also to @itsStaceyy who won my first drawing for a "Ride the Rocket" record prop!

I'll probably do a couple more of these if/when the spelling comp comes along, so watch my Twitter

Celebrity Big Brother UK started up again August 1 - watch live and archive shows with HMA on UK's Channel 5 site. They run nightly highlight shows, weekday talk shows, and occasional "live from the house" hours. The cast, in order of entry: Shaun Williamson, Sarah Harding, Sam Thompson, Derek Acorah, Marissa Jade, Sandi Bogle, Chad Johnson, Helen Lederer, Karthik Nagesan, Brandi Glanville, Jordan Davies, Trisha Paytas, Jemma Lucy, Amelia Lily, Paul Danan.

Australian Survivor has kicked off its new season. Watch outside Australia with HMA on Australia's TEN Network site.

Big Brother OTT won't be returning this fall. It may be back at some future date, or it may not, time will tell.

Real-time feeds updates and air show recaps are at Hamsterwatch Forum by @UGotBronx, plus cast bios/photos/links, and fun extras

Diary segment tallies by @clamperls: Through fifth week

Alliance charts by @89razorskate20: Day 46 - Day 43

Ratings Watch Thursday 8/3 non-eviction live show placed second for the hour with 1.9 rating, 8 share, 6.27 million viewers, behind pre-season football on NBC with 2.3/11/7.79, and ahead of Battle of the Network Stars on ABC with 0.6/3/2.49, and Love Connection on FOX with 0.6/3/2.24

Sunday's show won the hour with 1.9 rating, 8 share, 6.57 million viewers, ahead of Celebrity Family Feud on ABC with 1.0/4/5.91, The Wall rerun on NBC with 0.6/2/2.81, and American Grit finale on FOX with 0.4/2/1.02.

Wednesday's show won the hour with 2.0 rating, 9 share, 6.59 million viewers, ahead of America's Got Talent clip show on NBC with 1.4/6/7.24, Masterchef on FOX with 0.9/4/3.41, and The Goldbergs and Speechless reruns on ABC with 0.8/4/3.55 and 0.8/3/3.24 respectively.
Rating and share: adults 18-49 - Rating: percent of all TV households - Share: percent of households watching TV



Week 6 - Days 44 thru 51 - August 3 thru 10, 2017
Daily and Noteworthy Events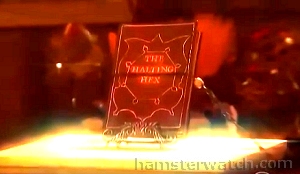 Evicted: Nobody - Jessica used Hex
Head of Household: Josh
Have-nots: Elena (2nd week)
Have-not Escape/Extension: N/A
Original noms: Elena, Mark
Temptation Comp nom: Jessica
Temptation Comp safety: Cody
Veto winner/outcome: Mark/used on self
Final noms: Elena, Jessica, Raven
Evicted: Jessica 7-1-0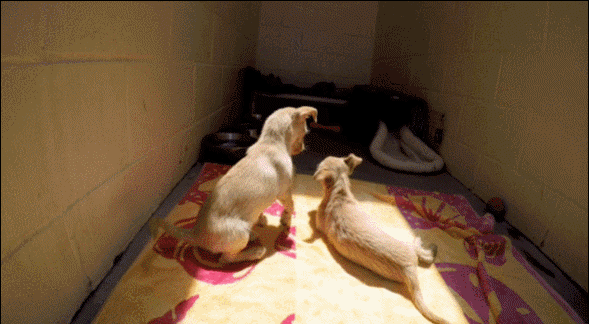 Day 44 Thursday 8/3 Thursdays bring new Puppycam and Kittycam anipals, available for adoption from Rancho Coastal Humane Society (as are many more like them at your local shelter or rescue). These two pups were rambunctious rough-housers, so I'm thinking of them as Josh and Mark.

If you missed it there's been a very lot going on in there. Catch up with my recaps for last week and/or Hamsterwatch Forum for detailed convos and many, many screencaps.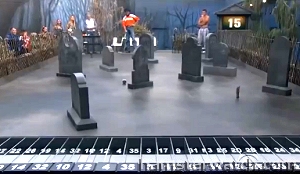 The massive Monday fight was edited down to dirty dishwater, but feedsters know what went down and what was said. Jessica used her Hex so that's now over and done, nobody was evicted, and Julie announced Horror Week and sent them out to play graveyard-themed golf. Josh won by getting his eyeball in the 23 slot, and became the new HOH. He put on a Whistle-Nut shirt for the post-chat and Julie said "meatballs."

Alex and Mark started up as soon as the feeds did, Alex accusing Mark of looking sad at Josh's win and challenging him as to which side he's on. They talked for an hour all the way back to the first evictions and everything in between. Elena and Josh had a similar chat, she saying she wasn't upset he won and she didn't like people implying she was. She'd said earlier her zombie leg golf club hit her lips when she swung and she would have won "if my lips weren't so big."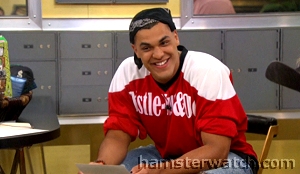 Josh got his HOH room which included socks, bandanas, shrimp, steak, wine, a plethora of junk food (much of which he gave away), Kanye West music, and a letter from his momma - Flashback 8/3 10.19pm. Not surprisingly, he got emotional but he recovered quickly.

Mark and Elena had another Relationship Talk and another hug, reviving Mark once again. He reported his convo with Alex to Paul, who especially wanted to hear about the part where Alex said she knew about the deal with Jessica before it came out during Monday's fight and who leaked it to her - Mark said he didn't know. Christmas suggested Josh's HOH wine be saved for a week (or two) and be combined with future HOH wine for a better blowout, but Josh's bottle was passed around and polished off a little later.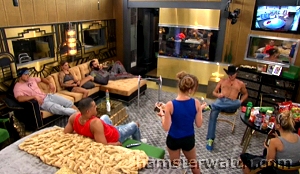 Cody and Jessica attended the HOH room and letter but otherwise remained in their rose room isolation chamber, talking about aliens, religion, 9/11 conspiracy theories, and Swiffers, among other things. Paul continued pushing last night's plan to let Cody & Jessica think they're all voting Cody out next week but they'll vote out Jessica instead. It's still a full week away though, with Temptation comp and veto along the way.

Paul wanted Josh to nominate Jessica and Alex so Alex could compete for veto, but Christmas pushed for Cody and Jessica from the get-go. Either way, Mark and Elena would be the backup plan if needed, just like last week. Christmas also planted a little seed with Josh by telling him she loves Paul but she doesn't do everything he says. Christmas and Alex had a long after-hours chat where Christmas said she's going to start cozying up to Elena to get info from her and find out what she's up to, and that she wants to work with Alex, Jason, Kevin. Alex reported back to Jason later.

Quads went surreal when Raven and Matt got busy in bed next to Cody and Jessica, while Elena was reading her Bible aloud to Mark. Everyone but Josh and Christmas plan to play in tomorrow's Temptation comp, so it will be a long one if it's something with individual runs.

GET THE FEEDS and catch up convo details at Hamsterwatch Forum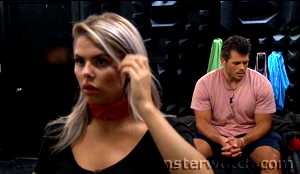 Day 45 Friday 8/4 Josh made some morning noise about wanting to get Elena out, then feeds were down 9.5 hours(!) for the Temptation comp. Everyone played except Josh and Christmas, as planned. It was similar to the superb Clementine O'Grady veto comp on Halloween in OTT: individual runs to find items scattered around the house, in the dark, with "zombies" scattered around. Cody was fastest so he earned safety this week, and Jessica came in last, making her automatic third nominee. Cody & Jessica had hope-planned that so she could go for veto and thwart any backdoor attempts, and so two from other side would have to go on the block.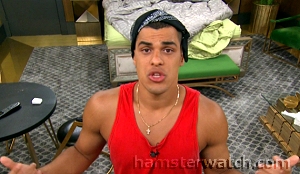 Josh told Kevin he was going to put up Mark and Elena, with Elena as his target, and Kevin said he'd back up whatever Josh wanted to do. When Josh told Paul he wanted to target Elena, Paul argued that Jessica had to go because Cody would be crippled without her, Elena was a potential jury vote that Jessica wasn't, et cetera. Paul told Josh he wouldn't go up as pawn but then he told others he'd offered to, and he had to backtrack to tell Josh to say he had offered but that Josh had a different plan in mind. Really. Paul ran around doing pre-nom warning damage control downstairs, while Josh did his to us, like he does.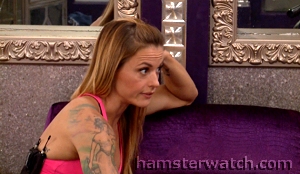 Josh then told Mark he was going up as pawn. Mark questioned if the pawn part was sincere and Josh assured him it was. When Josh told Elena, he said she too was a pawn, because she's a good competitor. She argued that others are better competitors, namely Alex and Paul. They summoned Paul, and Josh had Elena sputtering that she hadn't suggested Alex or Paul go up instead of her. Meanwhile, Christmas (who's been planting anti-Elena and anti-Paul seeds with Josh) was counseling Mark about his ex, getting in there with her finely-honed, sharp-edged, but often overlooked social/manipulation skills.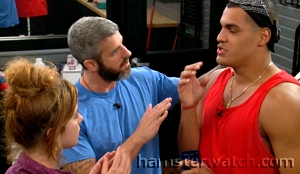 Feeds and After Dark cut for nominations and when they returned, Josh had nominated Mark and Elena as planned. Josh started pushing his anti-Elena agenda to Matt and Raven, who acted highly concerned and supportive, and later he told Alex and Jason, and asked them to keep the noms the same should they win veto. Paul tried to talk down Elena and told her to keep her cool, and Jessica went off on Josh after telling her he was open to talk if she wanted to. She said she can't deal with his mood swings anymore, he harassed and attacked her and Cody, and he threw trash at her on the day her father died. Later Raven said "if Jessica wants to run a sympathy card, we can" and she ran a laundry list of family tragedies, each one beginning with "guess whose [mom/cousin/aunt/uncle]" and ending with "ME!" Meanwhile Alex said she didn't like Jessica fingering people's asses because a cousin of her was raped and murdered.

Kevin told Paul if Cody wins next HOH, he [Kevin] can ensure that the two of them aren't nominated. Paul said they can get rid of Matt and Mark without Cody, and they still need him out. The pantry was restocked and Have-nots ended for all but Elena, and everyone feasted in their own ways. Christmas, Elena, Jessica let Matt walk in on Mark in the toilet, knowing he was in there. Mark let out a "hey!" and laughter ensued, like it does.

GET THE FEEDS and catch up convo details at Hamsterwatch Forum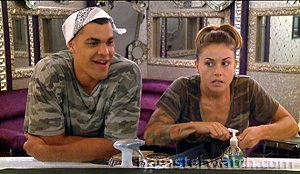 Day 46 Saturday 8/5 They got a card announcing no Have-nots assigned this week, so Elena remained the only one thanks to losing her double-or-nothing gamble last week. Josh and Christmas agreed this wouldn't be the time to use her veto ticket, which he already knew about, and they solidified their mutual anti-Elena agenda. Josh had a convo with Jessica, apologizing for past behavior, pots 'n pans and the like. She said she was proud of it taking 51 days of two versus the house to get them out (never mind that first eviction). Josh pointed out that he's never had a conversation with Cody, and she went back to Josh taking the first day safety apple and Cody didn't like Josh going after a female (Megan) during that.

Josh reported back to Christmas, who said he has to shut down all the personal stuff when it comes up, and they agreed he'll pull off Jessica if he wins veto. Together they reported to Paul, but they omitted the part about using veto on Jessica, and Paul suggested this would be the time to use Christmas's veto ticket if she isn't drawn for more insurance to get Jessica gone.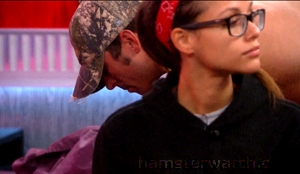 Despite the earlier convo, Christmas did use her Ring of Replacement to take Cody's place in veto when his name was drawn. Alex was also picked. Feeds came back to Cody and Jessica huddled up tighty together, and he was crying. He was called to Diary (gotta get those red eyes) and while he was gone, Christmas rolled away on her scooter as Jessica was talking to her about it all. Kevin made his pitch to Jessica about working with her and Cody if they stick. The players, other than Jessica, had lengthy discussions about team and individual strategies for various staple comps, especially the stay or fold one.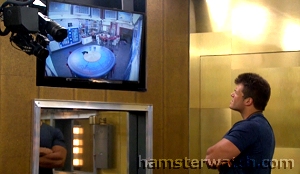 But it wasn't stay or fold and it wasn't how many items: it was OTEV and Mark won, with Alex coming in second. Christmas was told she had to sit out, she was "not medically cleared." Feeds were down for 2.5 hours, relatively short for a complex comp like OTEV. This time they had to hunt for number answers about previous comps, in a graveyard setting - remember, it's Horror Week.

Mark told Alex, Kevin, Jason, Paul, and later Josh individually (after Josh asked him not to use it), that he'll use it on himself. Christmas had told Josh she'd volunteer as a pawn, but talk's cheap - we'll see. She later pressured Josh to try to get Mark not to use it on himself. Josh also mentioned Raven or Matt as a possible renom pawns.

They had a rare family dinner together with pretty much all of them, although some weren't sitting with or speaking to others. Beyond that it was a slow evening, with most of them running their same loops and starting them over again. Matt and Raven got busy in bed on After Dark but they cut away quickly.. usually they don't start that up til 1.30am. There'd been much discussion about Elena wearing a skimpy outfit earlier, with a "why not?" reaction from her. Near bedtime, Mark told her she looked the sexiest he'd ever seen her, and shortly after that she asked if he'll use his veto on her.. jokingly maybe.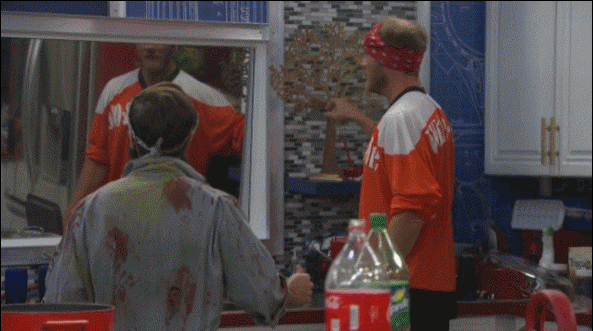 Late night munchies had a big group of them in the kitchen making food, where they broke into an impromptu sing-along of California Dreaming - Flashback 8/6 12.56am, along with a halfway toast and much silliness a bit later. (Tonight was the halfway point and although they don't know that officially, they know they're close.)

GET THE FEEDS and catch up convo details at Hamsterwatch Forum



Day 47 Sunday 8/6 Jason accidentally burned Kevin's arm with a curling iron, adding yet another item to the injury tally. Elena requested and got an angel food cake mix for Kevin's birthday tomorrow, prompting Mark to point out how nice it was of her to do so, "the only one who can't eat it." Kevin arranged a short arm-wrestling contest but had to call it for time because Josh was bracing his elbow.

Christmas worked on Josh for awhile, griping about Paul game-wise and Raven personal-wise, and saying she has Kevin's ear. She supported Josh's wish to get Elena out and said they need to fake it with Paul in the meantime.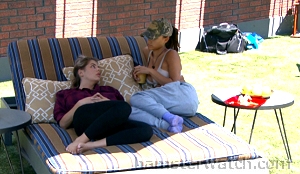 Raven ran her illness loops to Paul for awhile, and later Elena talked to him about her estranged father. Josh asked if Paul's zombie coveralls were a costume he has to wear (nope). Jessica told Elena that Matt or Raven will be the likely renom, and that both of them might still be there come Thursday. Elena wanted to know how she knew that and Jessica said has "a couple friends" in there who tell her things. She also told Elena that Christmas doesn't like her (Elena) and doesn't want her in the house.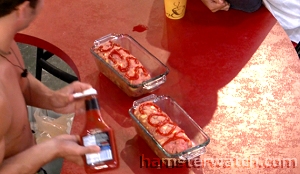 Cody made his 'n hers meatloaf, and wrote JESS and CODY on them in ketchup. The two of them hung out in the kitchen while they baked, and socialized as others came along to forage. Christmas had a long talk with Josh, starting with Elena going and ending with Jessica going. That will probably flip 100 times before Thursday but interestingly, they shared some anti-Raven thoughts (she's the likely renom), and Christmas planted some anti-Kevin seeds, saying "he's developed a relationship with Cody." She also said some of the most anti-Paul thoughts we've heard spoken aloud yet, including "he got to play this game for three fuckin months last year, then he's all 'yo bitches, lemme show you how to play this fuckin game.'"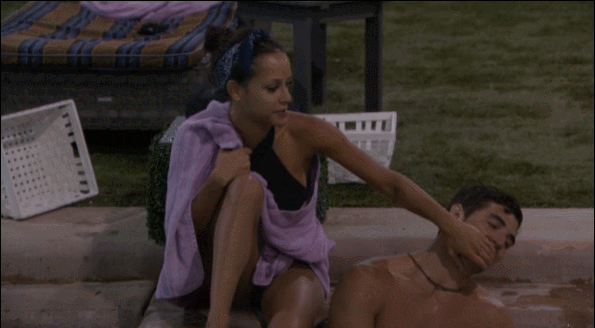 Evening chat included penalties for Have-nots eating, which led to Audrey. Jessica said she was the first transgender castmate, which led to Jason asking what that meant, and Cody said "it was a dude dressed up like a chick." That led to Jessica gagging Cody before he said anything further, and that they were on thin ice topic-wise.

Paul did Elena's makeup, using all her products and reading all of their labels and ingredients aloud, for an audience of Mark. He read one that said ultramarine, and he said "shoutout Cody." Jessica came in and laughed, and she and Cody joined Mark as audience members. Jessica laughed a lot - Cody not so much. Later Elena did Paul's makeup, sitting behind him. Midnight came and most of them sang Happy Birthday to Kevin, horribly off-tune but sincere. He said he'd like them all to eat dinner together tomorrow.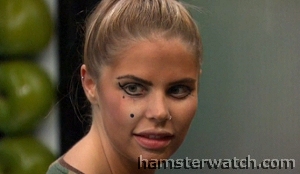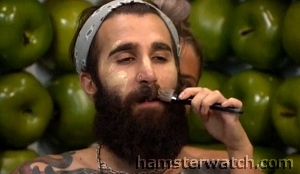 GET THE FEEDS and catch up convo details at Hamsterwatch Forum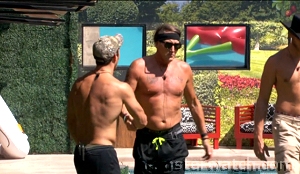 Day 48 Monday 8/7 Cody joined Kevin and Jason for their walkabout this morning, and Kevin suggested they work together from here. Cody said he'd be a target going forward regardless and actions speak, Kevin acknowledged both facts, and they shook on it. Observant Hamsterwatchers weren't too surprised by this, as Kevin and Jason had been discussing Paul's "dictatorship" versus Cody's plan to "pick off the weak ones" a couple weeks ago.

Mark used his veto on himself, and Josh put up Raven in his place as planned, so one of the showmances will be off our feeds come Thursday. Matt told Raven that he saw Cody walking laps with Kevin and Jason earlier, and how chummy they seemed, and word spread. Paul asked Kevin about it later, and Kevin said he'd refused to cut a deal with Cody, and that Paul could ask Jason to confirm.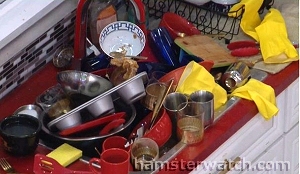 Christmas started up her Vanessa 2.0 stir-it-up right away by telling Matt there was no benefit for Mark to pull himself off, and stirring up Raven about all the dishes in the sink. My current drinking game is about how much dishwashing they do, but Christmas is all about stir-it-up and villification tactics, and she's usually successful with it. Raven had a fit, saying she has to cook tonight for Kevin's birthday, and she said the overflowing sink (featuring Paul's muffin pans) made her chest and her stomach hurt, as she whipped up Kevin's angel food cake batter with a vengeance. Christmas yelled at Josh when he was going to do them and told him not to. Alex and Jessica each washed a few, likely their own, and left the rest.

A crying baby noise came across the speakers around 1.40pm, with a cartoony voice hollering "can someone shut that baby up?!" and that set them down all new paranoia paths. Jessica told Elena, laughing, that she and Cody were going at it when they heard it. That was followed by a barking dog over their speakers at 1.59pm, jackhammer at 4.32pm, and a lawnmower or motorcycle starting at 6.36pm. They also had drums and a honking horn.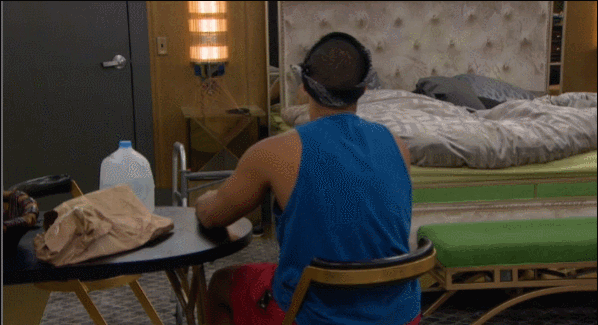 Christmas told Josh she has 1.2 million followers between Facebook and Instagram, which knocked him over, literally. Bashing of others in twos and threes was pretty much the order of the day, and related plans for votes and next week's noms, of course. This will be a deluxe waffling week.

Spaghetti dinner for Kevin's birthday was served around 6pm, with everyone gathered around the table except perennial sitter-outers Cody and Jessica. By the way, the dishes were cleaned up both before and after dinner. They did have some cake, and after that they shared an intimate mac 'n cheese dinner for two. Jason and Josh had another enforced Time Out for rough-housing/piggybacking, which made for a fairly quiet hour or so before After Dark. They remained pretty quiet through After Dark block as well, but I'm expecting a very lot of vote waffling over the next couple days.

GET THE FEEDS and catch up convo details at Hamsterwatch Forum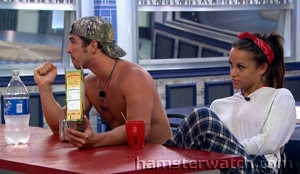 Day 49 Tuesday 8/8 The Snapchat goggles came out and they did their posing and loud skits for that. Snippy remarks between Jessica and Josh led to her asking him if he can spell drought? He did, but all hell broke loose shortly after with Cody & Jessica and Josh trading game allegations and personal insults -Flashback 8/8 1.14pm. Josh ran his loops and told Jessica she's digging her grave, Cody got visibly angry and insulted and threatened Josh outside the game, and Jessica insulted Josh and banged a wooden spoon on a can in his face, at least until the spoon broke.

Most of the others were present or listening nearby, roaming around making food and eating, but nobody else jumped in. Afterwards Josh was sobbing in HOH room about the personal insults and threats, with Matt, Raven, Paul, Christmas, Alex comforting and/or winding him up further, depending on perspective. Mark tried to join but Josh told him to leave, to "give him a minute" so that will come up later. (In fact it did, by Paul, asking where was "Mr Anti-Bullying" Mark?)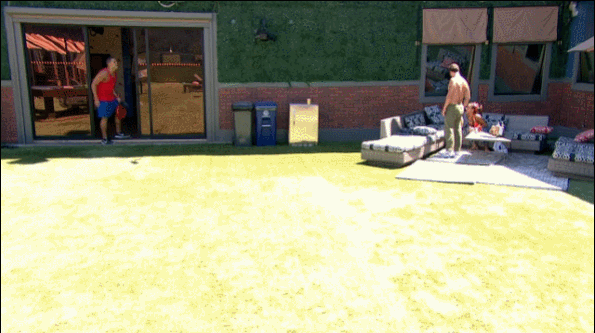 Another round began at 2.23pm with Josh banging his pots 'n pans at Cody & Jessica, including one handed to him by Raven. Cody reacted angrily again, shouting started up again, Cody got up and headed towards Josh, and feeds went to fishies. It sounded like they all got another talking-to from production, Josh was told to throw out his pots 'n pans which he did, two more fights have been added to the tally below, retells and rehashes carried on all over, both accurate and game agenda-wise, and Raven claimed she'd gotten hurt somehow.

I think it's safe to say that waffling has now been called off, and Jessica will be leaving on Thursday.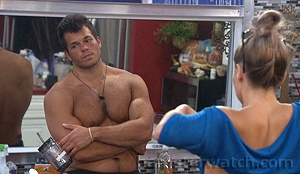 Another exhausting afternoon (and the endless retells which are even more exhausting) led to another relatively quiet evening. Josh rode Jason piggyback again for a short distance, but they didn't get another time-out this time. Jason told Kevin that Cody had asked him to throw a vote to Raven so Jessica wouldn't go unanimously (which she wouldn't anyway, since Cody's voting). Kevin asked if Jason's going to do so and he said "hell no!"

Raven told a story about stabbing herself in the leg with scissors once while taking out the trash, blood everywhere and 11 stitches. Christmas got up and hobbled away mid-story, saying she didn't want to listen to it. Raven also seemed to be studying Alex and Jason exchanging stories about scuba diving and bleeding ears, then said she can't go below ten feet anyway or she will "implode," not to mention the whole magnets thing. They were sent inside for lockdown around 9.30pm, possibly due to a wall shouter.

GET THE FEEDS and catch up convo details at Hamsterwatch Forum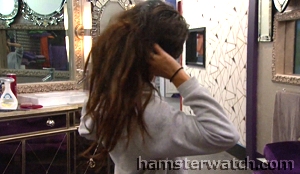 Day 50 Wednesday 8/9 I haven't referred to #Deathrace2017 a lot here so far but not to worry, this season has some strong competitors in my hair game. Jessica's weave is problematic because her tracks and beads are often visible, not to mention bits of raw scalp. Mostly she doesn't appear to do any maintenance, and her daily bandanas can only cover up so many problems. Raven's clip-on stunt hair is extreme, erratic, and unrealistic looking, but hashtags collided when Matt tried some on last night.

They had some more random sound effects today: a "chug chug" chant, a saxophone tuning up, construction site cat-callers, another jackhammer, and a yowling cat. It wasn't a happy noise. I've revived another category for my Extracurricular Tally below, as TMZ ran a story about Jessica's "butt-poking" as they put it. Never mind that was mostly the week Cody was gone, when they've all said her social game was better, and never mind others have done it as well, including Matt doing it to Jessica, Matt directing Raven to do it to Jessica, Paul doing it to Jason (clarified it was Paul in replies, and on this site that night), and Paul doing it to Mark, among others. Update TMZ came out after midnight with a new story quoting Dr Will Kirby that "Jamie" should be ejected.. really.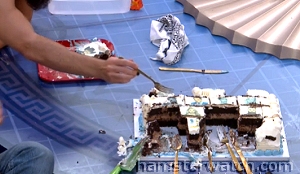 Most of the afternoon was chit-chat and snacking, since waffling was informally cancelled after yesterday's fight. They got more new water bottles, likely available on the CBS site, where they haven't changed DRINK WEAR to DRINKWARE yet, even though I posted and added that to my goofs tally back on July 10. Mark and Jason sat down for gametalk over fake chess, and Mark started trying to stir up an anti-Paul movement. Josh saw them on his spyscreen and went on an anti-Jason rant to us, for gametalking with his enemy. Raven did a makeup job on Matt, like Paul and Elena did on each other a couple nights ago.

Feeds went to fishies from approximately 6 to 8pm for their halfway party including pizza, music, and the now-standard photo cake. Every season does those differently: some eat their own pic, some remove and freeze their pics, and some just dig in. This cast ate their dead, the evictees, leaving themselves intact. Interestingly, they did not get booze, boo! Elena got to eat, and later Christmas said she snapped at some of them because she wanted to listen to and enjoy the music, and others (including Elena) weren't letting that happen.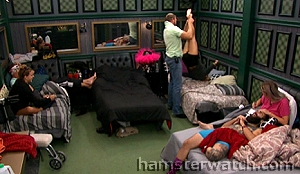 Josh had a little fit about Matt & Raven always being in his HOH room, and later he went on an anti-Maven tour. Cody told Mark that Kevin, Jason, Alex, Paul want him (Mark) out of there, and he also told him about Kevin's pitch to work together. Cody asked if Mark wanted him to tell Elena too and Mark said no, "not telling her shit." Paul and Alex had a lengthy check-in, both confident that nobody's on to them working together yet. Josh and Mark had another round of rehash over chess, about yesterday's fight and their own previous fights, again. Cody and Jessica did their final night of cooing and cuddling together, and whatever else they did wasn't on feeds.



Ratings - Players and Playas edition
Ratings are Monday's for now, based on entertainment value




A big down arrow for the lousy and misleading edit of the huge house fight is neutralized for reviving the OTT Halloween scary veto hunt for the Temptation comp. Of course it was a lot more fun watching each of them do their hunt in the darkened house on feeds, but we'll take what we can get.





Won: 1st eviction safety
HOH 1 - Veto 1 - Noms 2
She thinks she's playing BB, and she does have some random and secret connections that nobody's aware of, and she's still there without anyone targeting her. So I guess she is playing, and not badly, even though it seems otherwise. She's the perfect sidekick for Kevin and Jason's late night antics, but so far she's not included in their morning walkabouts where they talk their real game(s).





Won: Temptation #2 play in any veto comp
HOH 0 - Veto 0 - Noms 2
She thinks she's playing BB but some days it seems to depend whether or not she's taken her pain meds, and how many of them. As I've said here many times, she's playing a similar game as Paul: villifying people and spreading gossip about them, she's just a lot quieter about it. But it looks like we're finally going to start thinning the numbers, and that kind of game usually doesn't stay quiet for long.





Won: 1st eviction safety; Week 6 safety; 1 week frog; Revival
HOH 1 - Veto 0 - Noms 2
WON SAFETY via Temp Comp
He knows he's not playing BB anymore, other than in a comp wins kind of way. But that's worked for him til now and he's still there heading into the second half. I doubt he'd get jury votes but he thinks he's got the girl, and maybe he has. We'll see if they stick together after the season ends - or at least those who keep up with that sort of thing will see. And if they have a public breakup, we'll all see.





Won: 1st eviction safety
HOH 0 - Veto 0 - Noms 1
NOMINATED
She thinks she's playing BB and for awhile she was doing it well, but her continual tease/breakup cycle with Mark has cost her, as has her alliance double-dipping, mostly because it's overlapped and detached from his in tandem with their breakup/make up cycles. Her overt sexuality and in-yer-face sex talk hasn't helped her much either, especially as we approach 50 days in. They're all getting tired of it (except Mark).





Won: 1st eviction safety; 1 week frog
HOH 0 - Veto 1 - Noms 1
I think he thinks he's playing BB but it's hard to tell sometimes. However, he actually said one of the most sensical things I've heard on feeds in ages, when Alex was describing who's playing socially versus who's playing strategically, and how the various twists and temptations/consequences thrown at them have affected both. He said it isn't about what it's about: it's about navigating it, and sticking. Ding ding ding!





Won: 1st eviction safety; 1 week frog; Temptation #3 halt one of four evictions
HOH 1 - Veto 1 - Noms 3
USED HEX cancelled eviction
NOMINATED via Temp Comp
See Cody.





Won: 1st & 2nd eviction safety
HOH 0 - Veto 0 - Noms 2
HEAD OF HOUSEHOLD
He thinks he's playing BB at times, but other times he admits he has no idea what he's doing. His child-like behavior and game are almost refreshing to watch, especially compared to know-it-all types. Other times, he's annoying and cringe-worthy. I think many if not most of them would like to take him to the end for an easy win: he's got second place written all over him.





Won: $25,027; 1st eviction safety; couldn't be 1st HOH
HOH 0 - Veto 0 - Noms 0
I think he thinks he's playing BB but maybe he's just a natural, due to his superb social game, fun/funny personality, and endlessly hilarious stories. He's the only one who continuously listens as much as he speaks, if not more, and he shows genuine concern for each of them, their backgrounds, their problems, and their place in the game. Few of them reciprocate. That's good BB right there and again, he's great feeds. I don't know how we got so lucky to have OTT Justin, BBCan5 Karen, and now Kevin all in a row, but I'm glad we did. Team Fun Feeds champions!





Won: 1st eviction safety; Week 5 safety
HOH 0 - Veto 1 - Noms 1
WON VETO/USED ON SELF
I don't know if he thinks he's playing BB or a marathon dating show, but he's not doing very well at either.





Won: 1st eviction safety
HOH 0 - Veto 0 - Noms 0
I think he thinks his ratty orange rag/shirt is playing Survivor, and it's determined to outwear, outstink, and outlast any other item of clothing. Once in awhile he breaks from eating cereal, screeching and/or sex eventing with Raven to talk a little game, but mostly he just listens to whoever's talking game to him, and he agrees with them.





Won: 1st week safety; Temptation #1 safety next 3 evictions
HOH 2 - Veto 2 - Noms 0
He thinks he's playing BB and well, and up til now he's had his way, so the proof is in the pudding. He's eased back a bit on his DO WHAT I SAY throttle recently but he's still the loudest of them, and more of them are getting tired of it. Never mind Cody: Paul's ultimate showdown is going to be against Christmas, and it will be messy.





Won: 1st eviction safety; Have-not pass
HOH 0 - Veto 0 - Noms 1
NOMINATED
I don't think she thinks she's playing BB at all. She's playing a pity party, feel-like-I'm-fixing-to-die charity show, with a lot of BJs and HJs thrown in. Kind of Queen For a Day meets PornHub, even though they've kept it mostly undercovers, so far.





Won: 1st eviction safety; Mandatory nominee once
HOH 0 - Veto 0 - Noms 2
I always have a soft spot if they mention me and he did in a pre-season QA with KFROG - thanks! He was a pleasant guy who came in with the 'superfan' tag, and while he was a relative newcomer to it all, he does have a separate BB Twitter and he follows many in our dysfunctional community. But that wasn't enough and he made dual mistakes of aligning with only Jillian and not staying on top of things. He became the scapegoat for hinky votes, first night $25k, and he was threatened and berated for not throwing a veto comp hard enough when he was on the block. Being there in the first place was an unlucky temptation consequence. So the stars just didn't align for Ramses but he was fun and likable and will be missed.





Won: 1st eviction safety
HOH 0 - Veto 0 - Noms 1
She seemed promising, brainier than most hamsters by far, and she started out well. She earned Mark's devotion over fake chess games and heart-to-hearts, but Christmas and Elena also tugged at him from different directions, and Dominique never got as tight a hold on Josh. Kevin let her host the talk shows, but she was too slick and professional with them, and kind of a drip. That backfired when she put Ramses and then Cody on the spot, and she confessed her job lie to several too early. She brought in more religion than most, and she 'marooned' herself in the lounge, doing a solo telethon for days. She caught on to Paul and told everyone he was a snake, and he made sure she went out the door as a result.





Won: Nothing
HOH 0 - Veto 0 - Noms 2
She gave us a good shockface when Julie spoke her fate, but she hadn't done much to prevent it. She wasn't there long enough to do a lot, but she didn't really do much that was memorable except repeat convos (at lightspeed), plan future shows to be on, and be on the block. Virtually everyone else campaigned their brains out around her while she was at summer camp, so it's no surprise she didn't know who did and didn't vote for her. She wasn't cut out for this game and she also attracted some political attention that nobody needs. Many use BB to escape from that kind of thing for a little while.





Won: 1st eviction safety
HOH 0 - Veto 0 - Noms 1
Like Cameron, there isn't much to say since she left before feeds began. A lot of drama was stirred up by, around, and/or because of her, including a Josh rant we saw on the premiere sans context, and an alleged sabotage lie about a comment Jessica allegedly made about Alex. When Megan got home, she released a statement saying she left because of PTSD from a prior assault. You'd think those things would be discovered and addressed during the lengthy audition process, but who knows? We may never know the entire true story as we'll only have hearsay and edits to go by, but I wish her well.





Won: Nothing
HOH 0 - Veto 0 - Noms 1
What is there to say when they're gone before feeds start, other than it stinks? They were probably wise to get him out because he's a big fan who knows the show, and he's brainy to boot. At least he had not one but two comp-shots to save himself, even though he opted for a third comp to evict rather than the vote that got him the non-coveted first boot spot. He seemed likable enough and he tried some twerkish moves to save himself but alas, it wasn't enough. He dropped a hamster line in Diary which was fun, but anyone going before feeds still stinks.






Lines and Links of the Day
Lines

Thursday
Josh: Ramses was running around here like Ratatouillle

Elena: Ole's a bull, right?

Paul: Paranoia holds more water than facts in this house

Friday
Josh about Cody: I'm not gonna go at a girl but him? I'm gonna rip his head off
Paul: Don't use words like that
Josh: As in my light-hearted humor

Paul, about comp titles coming up in comps: But that was my year, it's different every year

Paul about overnight Diaries: Why do you have to talk to everybody? Who gives a shit?

Saturday
Mark: Feels so good to make a plate of eggs again.. ant in my plate, that's just not necessary

Kevin to Christmas: Listen, you know who they run to, right? They run to Paul, and he's cool with us

BB: Cody, please go to the Diary Room
Cody: Fuck you

Christmas to Josh: If you plant them little seeds you don't have to tell them shit! They'll come up with it on their own

Elena: Nipples are in! I'm okay with my nipples out

Sunday
Raven: I didn't have a childhood

Raven: I don't know how long I have left in this earth

Kevin: My dad come home with shrimps and lobsters, they'd fall off trucks

Jessica to Elena: Christmas does not like you, just understand that.. don't react emotionally but understand she does not like you in this house

Paul to us: Right now I think Kevin's in the best position

Monday
Kevin after veto meeting: Aw shit, I didn't distribute no hugs, was I supposed to? Fuck! I'll give 'em now, there's one now

Kevin: See that moon? Beautiful, beautiful, beautiful, full moon on my birthday
Cody: Do you know how much crime there's gonna be tonight?

Tuesday
Cody: You're the dumbest fucking person we ever met, you waddle around here with your fat fuckin body
Josh: I didn't even put you on the block, and you're making this personal
Jessica: I'm not in the mood today, don't speak to me
Cody: Wait til you see the shit I say about you, I don't give a fuck about you, I'm gonna rip you apart on the outside

Jessica: I wonder what Allison's job title is, is it damage control?
Cody: You can't talk about her

Kevin to Paul: Don't character-assassinate me

Wednesday
Jason: Do you need to soak it in cider?
Jason: Would somebody please acknowledge my adolescent remark?
All: What was it?
Jason: Do you need to soak it in cider?
All: Huh? What?
Kevin: Jason Nut Dent



Links

GET YOUR FEEDS

Use my links for any Amazon shopping, anytime, at no extra cost - just start your shopping trip by clicking Amazon USA or Amazon Canada

BB19 intro "Friends" style by creepyxmass

Josh's HOH blog

Big Brother 19 The Saga: Episode 5 by @WilHeuser

All Access will open to Canada early next year

Shave It Off by @BB11HouseRodent

Raven's stories are actually old Simpsons episodes by @em__BB

Local news feature about Puppycam/Kittycam




Tally Items
Extracurricular Tally

Fights: 18
6/29 Premiere #2: Josh vs Megan
7/6 live show: Jessica vs Christmas
7/6 HOH comp: Josh vs Cody (not on feeds or show)
7/6 10.10pm: Jessica vs Josh, plus Cody
7/17 3.30pm: Three parter: Josh vs Mark, plus Josh vs Jessica, plus Dominique vs Christmas
7/28 7.24pm: Three parter: Cody vs Paul, plus Cody vs Jessica, plus Mark vs Josh
7/30 12.25pm: Cody vs Jessica
7/31 12.47pm: Jessica vs Raven
7/31 5.04pm: Four parter (at least): Jessica vs Alex, Jessica vs Paul, Jessica vs Raven, Mark vs Alex
8/8 1.14pm & 2.23pm: Two parter: Cody & Jessica vs Josh

Revivals: 1
Cody

House meetings: 4
7/15 5.46am
7/17 4.21pm
7/30 2.50pm
7/31 4.52pm

Scandals beyond BB world: 3
Paul's snake outfit and face mask plans
Cody's military service questioned
Jessica's 'butt-poking'

Pinkyswears: 2
Raven and Paul on premiere
Raven and Matt 7/11 7.56pm

Makeout pairings: 3
Cody/Jessica, Mark/Elena, Matt/Raven

Sex events: 12 (minimum)
7/2 3.12am Cody, Jessica
7/6 3.25am Mark, Elena
7/11 2.44pm Mark, Elena
7/26 1.00am Raven, Matt
7/30 3:29pm Cody, Jessica
8/2 1.32am Raven, Matt
8/3 1.31am Raven, Matt
8/4 1.19am Raven, Matt
8/5 11.00pm Raven, Matt
8/9 12.00am Raven, Matt
8/10 12.45am Raven, Matt
8/10 1.40am Mark, Elena

Injuries: 6
Mark's dislocated finger in 1st HOH comp
Christmas's broken foot
Raven's stair crash and foot stitches
Kevin's arm burn from curling iron
Paul's mysterious wrist ailment
Raven's alleged pan-to-the-wrist ailment

Better alternatives to Jeffish: 1
Kittycam, Puppycam, Bunnycam featuring Rancho Coastal Humane Society adoptables

Premature (pre-feeds) evictions: 2
Cameron, Megan

Pre-season makeover and photo replacement: 1
Megan

Epic Twitter battles: 2
6/19 Dr Will vs Meech, plus BB18 Natalie, BB14 Danielle, Russell Hantz
6/22 Evel Dick vs James Huling



CBS Goofs

1 Misspelled 'Hitmen'
2 Pop mixed up BB seasons with AD seasons
3 Mistook USA for 'the world'
4 To/too error
5 Too many seasons for Frank
6 Conflicting Christmas ages
7 Pop had a midnight/day problem
8 Misspelled Raven
9 Random things in bikini photos
10 'An New Season'
11 Photoshoot spoilers
12 Leaked two upcoming votes
13 This season is 92 days, not 99
14 Thumbnail on feeds slider shows BB18
15 Misspelled 'receive' on tickets site
16 Misspelled 'replacement' on YouTube
17 Control room monitors on 7/6 live show
18 Day count error on 7/9 show
19 Misspelled 'drinkware'
20 Misspelled Nicole's last name
21 Misspelled Josh's last name
22 Misspelled Ramses
23 Let Jessica into DR when Kevin was there
24 Feeds timestamp 3+ hours wrong
25 Counting error on 7/20 show
26 Listed five, called it six
27 Fishies in closing credits 8/3 show
28 Wrong day/date in highlights
29 Leaked Elena Diary snippet
30 Misspelled Big Brother
31 Only posted 2 (of 6) 1st half HOH blogs



Season Stats
HOHs in order: Cody; Paul; Alex; Jessica; Paul; Josh

Veto winners in order: Alex; Paul; Jason; Jessica; Paul; Mark

Evictions in order: Cameron 8-3-2; Megan (quit); Jillian 8-4;

Cody 7-3-0

; Dominique 10-0; Ramses 7-3; (none)

Pre-jury Twitters: @CameronHeard210; @MeganAnnBB19; @jilliannicoleww; @CDmAI; @TheBBHomie1







Linking to any page here is fine. Please don't repost content from this site (or any other) without permission, and don't repost or hotlink images.



THE REAL SHOW IS THE FEEDS


NEXT-DAY AIR SHOWS
Live air shows in some areas
BB1 thru BB19 and many other CBS shows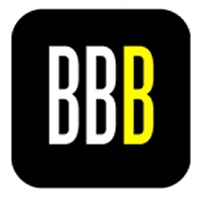 BIG BROTHER BUDDY
Get push notifications for all the big feeds events - iOS or Android


HAMSTERWATCH SWAG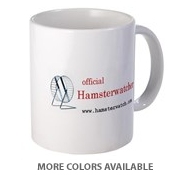 Mugs, shirts, more
Visit my Cafe Press shop






Big Brother 19 SEASON FAQ


Day 1 Move-in was June 21
Day 8 CBS premiere is June 28
Day 9 Feeds begin June 29
Day 92 Finale is September 20

Feeds are streamed by CBS, and Flashback is accessible via All Access subscription. Call 888-274-5343 for account help, including cancellation.

Air shows on CBS (Global in Canada) are Sundays 8pm, Wednesdays 8pm, eviction Thursdays 9pm.

Big Brother After Dark on Pop TV (Slice in Canada) is every night midnight to 3am, except Thursdays 1am to 3am. The aired blocks are live (or recorded earlier the same night, depending on your cable provider).

The CBS app (by CBS Interactive) plays BB air shows and other CBS shows, as well as feeds, or you can use your browser to watch feeds on mobile devices. The same All Access link used to subscribe will lead to the feeds viewing page if you're already signed up.

BB19 prizes are the same: $500k for the winner and $50k for 2nd place. Stipend for the others is $1,000 per week again, including pre-show hotel and jury sequester. Paul is probably getting more, and possibly Christmas as well.

The habitat has 87 HD cameras and over 100 microphones.

The recorded in-house announcements are the voice of producer Don Wollman. He and Julie Chen are the only staffers who have been there since Big Brother 1.