This site is about the Big Brother 23 feeds and contains spoilers! It isn't necessarily thorough: it's what I catch and/or what interests me. It's about watching hamsters: who's doing what and why. Thanks for encouraging my behavior.
Your pal, dingo





Donations via Paypal are gratefully accepted!



BB23 DRINKING GAME

Take a big swig because we made it through another one!





VIEWER VOTES

Who should get viewer favorite $50k?
-Tiffany

Who should get Week 6 BB Bucks?
-100: Britini, Derek F, Derek X
- 75: Hannah, Tiffany, Xavier
- 50: Alyssa, Azah, Claire, Kyland, SarahB

Who should get Week 7 BB Bucks?
-100: Claire, Derek F, Derek X
- 75: Alyssa, Hannah, Xavier
- 50: Azah, Kyland, SarahB, Tiffany

Who should get Week 8 BB Bucks?
-100: Claire, Hannah, Tiffany
- 75: Alyssa, Derek F, Xavier
- 50: Azah, Kyland, SarahB





QUICK LINKS & BOOKMARKS

-SIGN UP FOR FEEDS

-WATCH THE FEEDS
after signing up - disable ad blockers

Official site and socials:
-BB23 official CBS site
-Twitter
-TikTok
-Instagram
-YouTube
-Facebook

-Live show tickets if/when audiences return

-Donate via Paypal - thank you!

-My Twitter - my screencaps

-Amazon Canada portal

-Dick at Night with @EvelDick

-BB Viewer Chrome or Firefox Extension by @liquid8d
-Requires Paramount Plus account

-BB23 Wiki

-Hamster Twitters
BB USA: chron - members
BB Canada: chron - members
BB USA Celebs: chron - members

-Advice for cast friends/family

-VPN to protect your online privacy




PROTECT YOUR ONLINE PRIVACY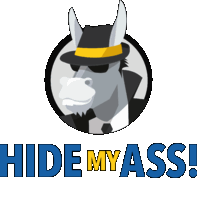 Anonymously secure your internet connection with HMA! Pro VPN - connect to our VPN service to anonymously encrypt your internet activity from prying eyes




Big Brother 23 SEASON FAQ
-Day 1 July 7: CBS premiere, live move-in, feeds began
-Derek F was first to enter
-Day 85 Sept 29: 2 hour finale

Feeds are streamed by Paramount Plus, with Flashback included, with a Paramount Plus subscription. Call 888-274-5343 for account help, including cancellation.

BB23 finalist prizes are $750k for the winner and $75k for 2nd place. 3rd place gets $10k bonus, 4th place gets $7.5k, 5th place gets $5k. All except finalists receive $1k stipend per week, including pre-season sequester.

The habitat has 94 HD cameras (no change) and 113 microphones (no change).

The recorded in-house announcements are the voice of producer Don Wollman. He and Julie Chen are the only senior staffers who have been there since Big Brother 1.



Get Paramount Plus
to watch Big Brother
all seasons
Plus tons more CBS and Viacom content




BIG BROTHER LIVE FEEDS EXCLUSIVELY ON PARAMOUNT PLUS
All Big Brother USA seasons plus most CBS/BET/Comedy Central/MTV/Nickelodeon shows
past or present are included, plus originals!
GET A FREE TRIAL
COMPUTER - MOBILE - ROKU - CHROMECAST - APPLE TV - ANDROID TV - FIRE TV - XBOX 1/360


>> >> >>

>> >> >> >> >> >>

>>

Power Status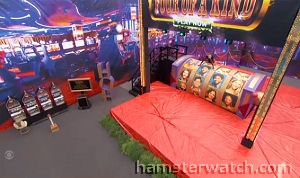 Winner Part 1: Xavier
Winner Part 2: Azah
Winner Part 3/Final HOH: Xavier
Evicted: Azah

Season winner: Xavier 9-0
Season runner-up: Derek F
Viewer favorite: Tiffany

Alliance charts by @89razorskate20

Alliance maps by @Dolffica

Diary segment tallies by @clamperls4

Ratings Watch Wednesday's live finale won both hours with 0.9 rating and 3.47 million viewers, ahead of Chicago Fire and Chicago PD on NBC with 0.8/7.08 and 0.7/6.06; The Conners, Home Economics, A Million Little Things on ABC with 0.5/3.35, 0.3/2.13, 0.3/2.00; and Alter Ego on FOX with 0.5/2.38.

Overnight rating & share: adults 18-49; Rating: % of all TV households; Share: % of households watching TV



Upcoming Events
Celebrity Big Brother 3 is coming February 2022

Celebrity Big Brother Australia is coming November 2021 it's already taped

La Casa de los Famosos (Celeb/VIP BB) live-launched August 24
-Air shows are on Telemundo - feeds are free - click to watch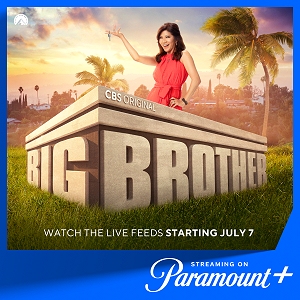 GET THE FEEDS to see the real show!

CBS All Access is now Paramount Plus If you had an All Access account, it has switched over and you're all set for the new season. Plans are as follows:

$4.99/month includes feeds, does not have live local CBS, does have commercials for shows/movies
$9.99/month includes feeds, does have live local CBS, does not have commercials for shows/movies
Either is also available on an annual plan. If you get the $4.99 plan and want to dump the ads, you can upgrade to $9.99 plan at any time

$5.99/month plan is no longer available for new subscribers, but former All Access accounts will stay as they were, including feeds and live local CBS



Season Stats
HOHs in order: Frenchie; Kyland; Xavier; Christian; Derek X; Kyland; SarahB; Tiffany; Claire (secret); Tiffany; Hannah; Kyland; Azah; Xavier; Xavier

Veto winners in order: Derek X; Derek X; Christian; Christian; Britini; Alyssa + Kyland HR; Xavier; Hannah; Alyssa; Xavier; Kyland; Kyland; Xavier

Evictions in order: Travis 11-2; Frenchie 11-1; Brent 11-0; Whitney 10-0; Christian 7-2; Britini 7-1; Derek X 5-2; SarahB 5-1; Claire 4-1; Alyssa 3-1; Tiffany 3-0; Hannah 2-0; Kyland 1-0; Azah 1-0

Cast Twitters: @azah_awasum; @britinidangelo; @CBirkenberger; @ClaireRehfuss; @claire_does; @TheDerekFrazier; @lofiderek; @derekxbb23; @farmerFRENCHIE; hannah_chaddha; @kylandyoung; @greedycalina; @absolutelytiff; @Makeupbywhit



Daily Feeds Recaps
Day 89 - Wednesday - Finale - September 29, 2021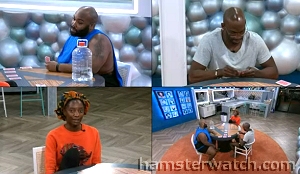 BB woke them a little before 9am and they went about their morning routine: Derek griping on the couch, Xavier making scrambled eggs, and Azah thinking in her bed. Last night she and Xavier went another round as Azah finally started counting jury votes, thinking Derek could beat her despite telling her all week he'd lose to her. Xavier went to work again to subtly convince her to take him if she wins Part 3, without ever coming out and saying it. This morning she worked on her speech, mostly silently. I was pleased that after all her angst, she remembered she might need one and got to work on it. They'd gotten a new battery-operated vacuum cleaner which Derek started using, but the battery ran down almost immediately. Derek and Xavier settled into to cards and said good-bye to us feedsters. Azah joined them and blew a kiss, and feeds ended for the season at 10am.

Once again thank you Hamsterwatchers! for visiting the site for another season, especially those of you who get your feeds here and those who donate! I literally couldn't do any of this without you!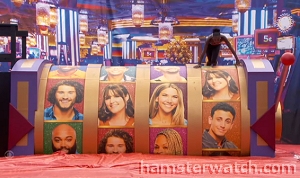 It was another packed finale, with some omissions, some of it rushed, and some who/whom errors by Julie, so all in all a typical finale. First up was the Part 2 comp from Saturday, Azah versus Derek, called Four of a Kind. They had to take stairs to the top of [last year's] hamster wheels, now slot machine reels with cast faces on them. They had to slide the reels around from the top to line up four faces to answer season event questions. We saw (and heard) why it was a knee killer for Azah and especially for Derek. They had to do three questions each, and Azah won with a time of 13:19, to Derek's 20:22.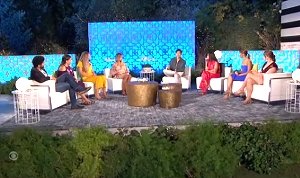 From there they did an edit of this past week featuring Derek's resentment, Azah's decision angst, and some of the spats between the two of them. The edit gave a pretty accurate depiction of how Derek talked himself out of being Azah's plus one, should she win Part 3. Then it was the jury roundtable recorded Sunday, including Kyland's arrival which shocked several of them. They had no host this time and fed themselves the usual questions.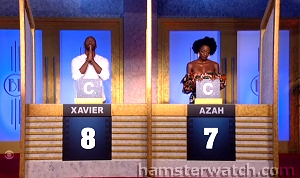 And then we were live: Part 3 was Houseguest Headliners, with Xavier and Azah in booths and Derek on the sidelines. They watched eight short videos featuring jurors as commercial characters in "BB Beach Club promotional videos" with three statements for each about season events, such as "evicted by a 5 to 1 vote" and "4th houseguest evicted unanimously." They had to select the false statement from each group of three. Xavier got the first one, Briti ¢ent, correct and Azah did not. The others were DX Abs After Dark, Sarah Beth with Beth Sarah, Crystal Claire Super Psychic, Alyssa the Amazing, Turbo Tiffy Toes, Green Hann Group, and Spoken Word with Kyland (zing!). Both Azah and Xavier got those all correct, giving Xavier the final HOH win by one point.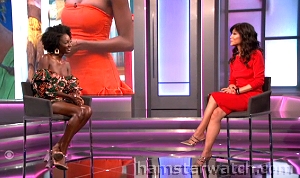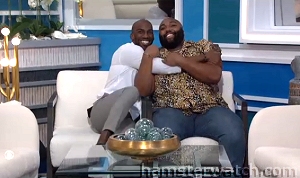 Derek and Azah gave their "take me" speeches, and Xavier evicted Azah. (So all the angst of these past days was for nothing, but that was kind of typical of the season, and it did give us crazy final feeds.) Azah went out classy, surprising no one, and she told Julie she would have taken Xavier if she'd won Part 3, and acknowledged again that she was aware that might have upset some people. Bro-hugs and tears came along in the house, and Derek said "okay now give me second place and let me go home!"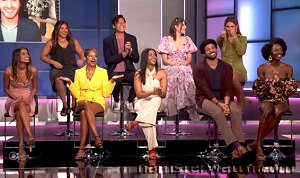 The jurors were assembled onstage, Azah joined them, and they rushed through their questions. Kyland asked Xavier the most important factors he should consider when voting? Xavier said he didn't make any personal attacks. Britini asked Derek two decisions he made entirely on his own? He said starting Cookout and bringing info to whoever was HOH. Alyssa asked Xavier his biggest mistake? He said getting too close to his team. Hannah asked Derek if he was there for fame rather than game? Derek said yes he wants to be on TV but he was there for bigger reasons, and to bring money home to mom. Derek X asked Xavier if he made strategic moves they didn't know about? He said he blindsided Kyland and threw the Week 5 HOH to him/Derek X. SarahB asked Derek other than starting fights, what did he contribute to Cookout? He said he got in every HOH's ear and made sure plans were executed. Azah asked Derek why he deserves to win over Xavier? He said he put in the work, gave his all in comps even though he lost them, and he pawned himself to protect Cookout. Claire and Tiffany did not get a question.

Then the finalists gave their speeches. Derek noted Cookout, said he was a competitor even though he couldn't win anything this season, he loves Xavier, and most of his speech had been covered in the questions. Xavier said it had been a challenge to balance teams, alliance, and personal game, said he never wavered from Cookout, and listed his resumé: three HOHs, three vetos, seven total comp wins, five times on the block with only one vote against him, and he said he played a good all-around game.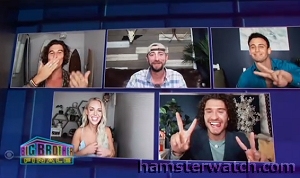 The votes were cast via keys in the old round keybox, with the most notable soundbite from Kyland, who made a comment about "there are kids watching at home" and "there's more important things than money."

The pre-jurors then joined via Zoom, with the only comments coming from Christian, who gave props to Cookout (to which Julie referenced "unity"), Brent, who gave props to Tiffany (Julie said she started Cookout), and Travis when Julie asked Derek X if he suspected Cookout or knew he was getting played, and DX gave Travis a shoutout. That was that: nothing from Frenchie or Whitney.

Then came the outing of the secrets: Hannah's really a brainy grad student hoping to become a doctor, SarahB's a forensic chemist, Claire's an AI engineer, Britini's a 4th degree black belt, Derek F is Smokin' Joe's son (he said he didn't want to be looked at like Frankie Grande), and Xavier's an attorney. Reactions ranged from "I knew it" to total shock - the latter being mostly from Xavier about Derek F. Britini then told them she was diagnosed with autism at 22 months but she'd kept that quiet because she wanted to be seen as herself and not as a label or diagnosis, and said she was proud of her journey and of being there, and rightly so.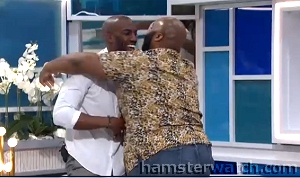 Julie asked Kyland about making his exit personal, and Kyland answered with words words words, and "of course I apologize, but.." and Julie asked Hannah how she was feeling about being part of the historic alliance and season, and she said the night they made F6 was one of the happiest moments of her life.

Finally it was time for the main events. Julie read votes from Britini, Derek X, Sarah Beth, Claire, Alyssa which were all for Xavier, making him the season winner. The confetti flew, the winner and runner-up finally exited the house, and Xavier was able to celebrate with his family via monitors. (All three finalist families had appeared onscreen throughout the show).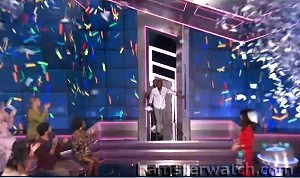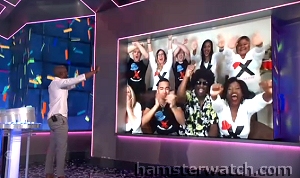 Julie showed the remaining vote keys which were all for Xavier, giving him a unanimous 9-0 win. She'd already told them AFP was upped to $50,000, and she said it was a close race between Derek X and Tiffany, but Tiffany was the winner. She was overjoyed, and deservedly so!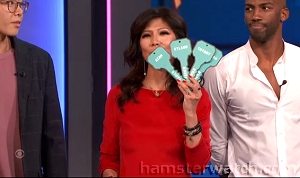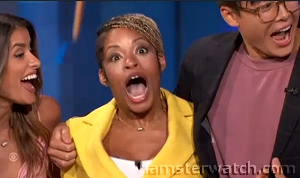 Julie then announced Celebs 3 in February, which we already knew about, and she left us with "love one another," and yet another season was complete and put to bed.




IF YOU MISSED what came before, check my previous episode, always linked up top or from my season index, and get the feeds to catch anything you missed with Flashback!



Ratings - All Obits edition
Not the best season for pure entertainment value but it definitely had its moments, and The Cookout achieving their historic mission should be celebrated!

Fun fact: If my assumptions and calculations are correct, hamsters will be getting a total of $1,061,000 - lunch is on them!



Noms count: original/renom






They fulfilled the CBS mandate for 50% BIPOC casting, even though that wasn't technically required to start until fall, so kudos for that, even though there was no indigenous (the I in BIPOC) representation. And the cast was generally likable and genuine, with some nice alternatives from the longstanding and stale casting formula. Feeds were pretty much 24/7 gametalk, but that's what happens when the majority knows the game, and it was often fascinating to watch Cookout members maneuver their way to the end while juggling their individual games within the alliance.

I don't know if 89 entries on the Goof Tally is a record but it's definitely a lot, averaging more than one per day! 23 pinkyswears is also a lot, especially since many - perhaps most - of those promises weren't kept, so I'll probably retire that tally as it's no longer a valid currency of the realm. The edits were usually iffy, often downplaying Tiffany and Hannah, and boosting Derek F and Kyland in particular. But they're making a TV show and they have an army of writers and story editors who need something to do. I think the actual story is usually just as compelling or more than the fictions they spin, just as the Diary out-takes on the late season clips show are far better than the generic bland ones we get. But again, that's none of my business. We didn't see spelling, before/after, ball pit hunt, hide the veto, slip 'n slide or some other classic comps but it was good to see some of the standards along with some new ones.

Feeds downtime totaled 19.9%, slightly better than last year but worse than the prior two seasons, and infinitely better than BBCan9's whopping 42.2%. But I'll take that 19.9% as a trade-off for having first night and first week feeds again, and super big ups for that! I hope they continue that new tradition. Most of all, props and thanks to each and every hamster for putting themselves out there for our amusement.





Won: $750,000;

BB$150

BB$125; Week 1 safety; 24hrs solitary; BB$ Bankruptcy; Week 8 3rd nominee; Movie guest; CSI Vegas viewing

HOH 3 - Veto 3 - Noms 3/0 - HN 2
+1 High Roller, +1 veto comp noms


TEAM KINGS



Season winner

He never told them he's a lawyer so he missed a lot of stories and conversation potential, even though they could tell he wasn't a bartender. He was usually on the sidelines for group games but he did okay when he stepped up, and when he donned Azah's wig to introduce his Lucius character was when he finally seemed to get comfy being part of the social crowd. Whitney and Azah crushed on him, while he crushed on Alyssa, who hooked up with Christian, making for a messy web of nomance. He played hard to keep his Kings teamies in the game and they did stay intact the longest, with Alyssa the final non-Cookout to go. He whined about being nominated so many times but he put himself on the block once, and landed there once as a High Roller casualty. The other times he was safe and knew it, so much ado about nothing. He was a peacekeeper and often broke up potential drama which may have been detrimental to his game, but it didn't win him points with Team Fun Feeds.





Won: $82,500; BB$475; Week 1 safety; Week 7 safety

HOH 0 - Veto 0 - Noms 2/1 - HN 2


TEAM JOKERS



Season runner-up

He started off liked by all in there and many out here, cracking funnies and not taking things too seriously. He shifted his Frenchie crush to Kyland, who planted a big kiss on him at the end of one live show. Before long, his inability to win a comp became a running gag until it became a self-fulfilling disaster. He stayed horizontal most of the time, but participated in group songs and games, he cooked and cleaned a lot (and was mostly successful against perennial champs Team Ants), and he fought for bros-before-hos each week, often getting nasty about it. He never told them his father had been world famous so there was a lot of lost story potential there. Eventually he crashed and burned, becoming depressed and then erratic, and he talked as if he'd single-handedly created Cookout and driven the entire season. Mind you, he said this to people who lived it and knew otherwise. If he'd continued the training and discipline he learned on his episode of MTV's Made in 2012, it might have helped.





Won: $10,000; BB$200; Week 1 safety; CSI Vegas viewing

HOH 1 - Veto 0 - Noms 1/0 - HN 1


TEAM JOKERS



9th juror - 14th evicted - Day 85

Game-wise she didn't win a comp til Day 72 but she didn't hit the block til that day either, so that's kind of a wash? She spent a lot of time in her bed, she didn't initiate many gametalks, she didn't plan the moves, and she got snippy a few times when she found out planning had been done without her. She crushed hard on Xavier and moved in to cuddling position as soon as Whitney vacated that spot, and she stayed there for the duration, but he only had eyes for Alyssa. She said she loved old school cutthroat BB, but discovered she wasn't capable of cutting throats herself, and she made the last few days of feeds a circus trying to figure out what to do if she won the final HOH. But then she didn't. Entertainment-wise though, she was a champ: she sang a lot and well, she danced (and crashed), she constantly gave superb facial expressions, she did various characters and voices, she told great stories, she baked and cooked, and she often looked like a supermodel had wandered onto our feeds.





Won: $7,500; BB$250; 1 week Jackass Club making sandwiches; Week 6 High Roller + 2nd veto; Movie guest

HOH 3 - Veto 2 - Noms 3/1 - HN 2
+1 High Roller veto, +1 High Roller nom


TEAM QUEENS



8th juror - 13th evicted - Day 79

He kicked off his Week 2 HOH with 5-minute timed meetings with everyone before noms and it was glorious, especially after Frenchie's week of chaos. But the next day he held one-on-ones again after noms which dragged on and on, and he continued holding overlong meetings most of the season, even when he had no reason to do so. He paused, umm'd, and rambled literally for hours to the point of incoherence and when he ran out of hamsters to babble to, he turned to us. He stayed wrapped around SarahB until she left, and then he turned the Have-not room into his private office/isolation chamber. He wore a donkey suit and made club sandwiches for a week, and was one of several who seemed like they felt entitled to win. #Kycomplains was an unexpected season highlight when his many corporate complaint tweets were discovered. He went out blindsided, and was such a poor sport about it Julie had to yell at him to leave the house.





Won: $5,000; BB$300; Movie

HOH 1 - Veto 1 - Noms 3/0 - HN 1


TEAM ACES



7th juror - 12th evicted - Day 71

She thought she was hiding how brainy she was by not telling them she graduated university at 19, but she rattled off BB facts and trivia like a machine, as well as lengthy word-for-word convos plus analysis, and she didn't fool anyone. She shifted Derek X from teamie/buddy spot to her doomed partner/pawn when she joined Cookout and she never looked back. She strategized and ran constructive retells almost nonstop, but she did most of that in the background so tv-onlies probably weren't aware of how much she did. She laughed a lot, especially with Derek X, and she was a good confidante for Tiffany. She finally won an HOH and veto but it was too little too late, and she went out as a double eviction victim. Her goop-filled goggles on the wall comp will be one of the lingering photo moments of the season.





Won: $50,000; BB$275; Week 2 safety; Week 3 Wildcard; Week 8 HOH dethroned + safety

HOH 1 - Veto 0 - Noms 1/0 - HN 1


TEAM QUEENS



Viewer favorite winner
6th juror - 11th evicted - Day 71

She continuously shifted from hardcore strategist to everyone's sister/mom/friend/confidante, to being funny and comical all season long. She drove the game early on, and she overplayed a few times but she rebounded each time until she won the Flying BB-inos spinny comp. The Cookout guys decided she had to go for that, even though she'd evicted her own BFF Claire that week rather than one of them. She came up with Cookout's partner/pawn strategy way back on July 28, even though Derek F later tried to claim that was him. Tiffany took Kyland, Christian, Derek X, Claire, Hannah under her wing at various times, and all remained loyal to her except Kyland. Her social game was superb, she was fun and funny (especially her ongoing vendetta against Sarah Beth), as well as being sensitive and caring. Easily my star of the season.





Won: BB$300; Phone call, video call, phone, laptop; Week 3 safety; Week 7 High Roller + safety

HOH 0 - Veto 2 - Noms 3/0 - HN 3


TEAM KINGS



5th juror - 10th evicted - Day 65

She stayed so stapled to Christian I didn't know much about her until his exit. They added a couple tally items, and then she shifted to sticking to Xavier's side til her own exit. She was surely aware of his crush on her but she didn't take advantage of it or even mention it (that I'm aware of). She was an active participant in group games and she co-hosted The Big Blue Couch skit/show with Derek F. Game-wise, her Diaries made her sound like she was on top of everything but her actions in the house didn't come across that way. She went out thinking she was responsible for Claire's eviction but she'll find out how that really unfolded soon enough. She won OTEV and Zingbot vetos, and a High Rollers week that put her partner Xavier on the block.





Won: BB$400; Week 2 safety; Week 4 Wildcard + Weeks 4 & 5 safety; Week 8 High Roller; 1 week Duke of the Deck 52 Pickup

HOH 0 - Veto 0 - Noms 2/1 - HN 2
+1 High Roller HOH


TEAM QUEENS Captain



4th juror - 9th evicted - Day 65

She came in an alternate, with a brainy job rather than the influencer or model wannabes we often get, and a feedster with a dedicated BB Twitter account. She cozied up with fellow Queen Tiffany early on and they stayed tight to the end. Claire seemed capable of making big moves but didn't make any, possibly because of being under Tiffany's wing but unaware of her Cookout agenda (although she did touch on the possibility a couple times), and she even kept Tiffany's noms intact when she won the secret HOH. She also won safety 'til jury' which gave her a two-week pass. Her friendships with Tiffany and Derek X were fun and easy, with a lot of laughter, but she got along with most everyone, and she had fun with her week of 52 Pickup.





Won: $5,000; BB$250; Week 2 Wildcard; Week 3 safety; Movie guest

HOH 1 - Veto 0 - Noms 2/0 - HN 1
+1 High Roller nom


TEAM KINGS



3rd juror - 8th evicted - Day 58

This year's 'quirky girl,' she was one of many with a job/life lie, adjusting her drug testing/testifying to administrative assistant, but it ticked off some when she griped about quitting her job to be there. She won a paint splatter/memory Wildcard and a balance beam HOH, and she thought she was a badass villain by backdooring Derek X, but she was just doing Kyland's bidding. Tiffany gunned for her for weeks and that gave us moments like 'mistakenly' calling SB a sloth during a group animal game, and her 'fuck Sarah Beth and I said that shit' #FSBAISTS was an instant classic. SarahB spent much of her time laying around, usually entwined with Kyland, and she said viewers can 'wipe their butt with the BB bucks.'





Won: BB$200; 24 hr Lord of Latrine

HOH 1 - Veto 2 - Noms 0/1 - HN 2


TEAM ACES



2nd juror - 7th evicted - Day 51

He'd only seen two seasons and he didn't do much homework to know he'd signed up for a dirty game, but he was a quick study and saved himself with veto after being the probable first out. Then he won the following veto as well as an HOH, and he was a legitimate 'comp beast' threat. He was maneuvered into backdooring the other comp threat, Christian, on that HOH, and then SarahB was maneuvered into doing the same to him two weeks later. Again, homework might have helped. But he was well liked by most everyone in there and out here, he was a superb Lord of the Latrine and cockroach dancer, and he laughed a lot, something that's often missing on feeds.





Won: BB$100; Week 1 safety

HOH 0 - Veto 1 - Noms 3/1 - HN 1


TEAM JOKERS



1st juror - 6th evicted - Day 44

She went on the block four times, and she ranted, cried, and was a pretty bad sport about it. She only played the game around noms and voting times, so she didn't understand she kept going OTB because she didn't bother to find out what was going on, or to create allies beyond her Jokers team/roomies. The fact she was up against Cookout didn't help her any, but she could have done a lot more than she did, and she blamed her exit on a broken deal that was never struck. She rapped for Julie, and won a hard-fought veto, and broke in on Alyssa/Christian sexytime in HOH. She seemed to be playing a character much of the time, and she contributed a lot to their many skits and songs.





Won: Week 1 Wildcard + safety; Week 3 safety

HOH 1 - Veto 2 - Noms 0/1 - HN 2


TEAM KINGS Captain



5th evicted - Day 37

It was tricky to tell him apart from Travis at first, which wasn't helped by Christian changing his hair once or twice a day, and he often sounded like Victor Arroyo when he spoke. But that passed and soon it was easy to tell Christian was the loud one who was super-glued to Alyssa most of the time. He was sometimes fun and seems like a good guy, but he made no secret of his physical abilities, including doing six backflip/burpie combos in a row one day, just because he could. Those abilities were largely what got him the boot, since he also proved he could put them into action, even when he didn't need to.





Won: Nothing

HOH 0 - Veto 0 - Noms 1/0 - HN 1
TEAM ACES Captain

4th evicted - Day 30

Apparently she spent a few hours on Twitter and she selected one of my tweets to complain about being villainized, slut shamed, and hated. My tweet was factual, with a touch of snark, but none of that stuff. Maybe she forgot what she signed up for, and I'm sure she's having a tough re-entry, but after having hate for her flung into my mentions every day (as all updaters get, for each of them) to then get called out publicly for what I didn't do, I'll just go with Mariah's 'I don't know her.'





Won: Nothing

HOH 0 - Veto 0 - Noms 1/0 - HN 1
TEAM ACES

3rd evicted - Day 23

At cast reveal I thought international flight attendant would mean great people skills, but no. He came in boasting of charm but it didn't last long. His talk about girls and dating, and his behavior towards several women in there, were problematic and bound to get worse if he'd stayed. He was happy to be Frenchie's lieutenant for the chaotic first week but then Brent turned on him and practically denied ever being with him. He had zero self-awareness about all this and the edits skewered him as they did Frenchie, proving once again if you do clownery, you'll get the clown music.





Won: Nothing

HOH 1 - Veto 0 - Noms 1/0 - HN 0
TEAM JOKERS Captain

2nd evicted - Day 16

Cast reveal brought controversy plus a major Cody/Derrick mixup, and the feeds opened to him announcing he wouldn't put up a woman or minority, but then he put up Alyssa and Kyland, and it was downhill from there. He did everything a feedster should know not to do: shouting in Diary, talking in cliches, Bomb Squadding, pandering, power-tripping, mistaking BB history items, grandstanding, begging for a viewer save, and threatening to quit. Still, all that gave us a wild ride and super-chaotic first week of feeds that we'd never be able to piece together if we hadn't seen it unfold.





Won: Nothing

HOH 0 - Veto 0 - Noms 0/1 - HN 0
TEAM QUEENS

1st evicted - Day 9

I barely know who he was. He dressed in drag (and looked okay doing so), he gave Kyland a birthday lap dance, took his shirt off for his nominee speech, and complained to Julie that white guys with abs are targets. And he didn't do much to prevent his eviction. That's all I got. Aloha.





Won: Early ticket home

HOH 0 - Veto 0 - Noms 0/0 - HN 0

Replaced pre-season

Replaced by Claire pre-season, she tested positive for COVID.





Won: Early ticket home

HOH 0 - Veto 0 - Noms 0/0 - HN 0

Replaced pre-season

Replaced by Christian pre-season, we may never know why.



Lines and Links of the Day

Tally Items
Extracurricular Tally

Flashback times are Pacific/BB time

Blindside evictions: 1
Kyland Day 79

Minor fights: 5
8/11 1.17am Tiffany/Derek F/Azah plus Britini
8/11 5.30pm Tiffany/Derek F/Azah plus Britini (not on feeds)
8/19 1.25am Tiffany/Derek F
9/23 Live show Kyland/Xavier
9/27 10.27am Azah/Derek F

House meetings: 3
7/12 9.24pm Study song skit
7/27 10.28pm Cleaning duties
8/11 8.05pm Mafia game/drama distraction

Fires: 1
8/30 9pm-ish Not on feeds

Makeout pairings: 1
Alyssa/Christian

Sex events: 5
7/31 12.26am Alyssa/Christian (unconfirmed)
8/2 2.33am Alyssa/Christian (unconfirmed)
8/12 2.30am Alyssa/Christian (presumed/planned)
9/5 4.16am Tiffany/Kyland (hard to say)
9/7 3.02am Tiffany/Kyland (hard to say)

Broken habitat items: 12
-Living room table
-Reef room drawer
-Backyard shower
-Coffee maker
-Kitchen cabinet
-Have-not door
-Photo wall
-Backyard awning (by Claire)
-Have-not bed
-Bathroom towel bar
-Kitchen cutting board
-New vacuum cleaner

Pinkyswears: 23
7/8 3.28am Britini/Whitney
7/8 4.19am Azah/Britini
7/12 10.53pm Kyland/Sarah Beth
7/14 10.54am Frenchie/Whitney
7/15 11.28pm Alyssa/Christian
7/17 12.03am Britini/Sarah Beth
7/19 6.50pm Azah/Derek X
7/19 7.29pm Alyssa/Christian
7/21 4.50pm Britini/SarahB
7/21 Veto show Britini/Frenchie
7/21 10.37pm Britini/Claire
7/22 1.19pm Whitney/Christian and Whitney/Alyssa
7/23 6.52pm Alyssa/Brent (retell)
7/26 5.42pm Britini/Kyland
7/26 5.42pm Britini/Kyland
7/27 11.56pm Brent/Tiffany
7/28 2.14am Alyssa/Brent
7/28 3.11pm Whitney/Xavier
7/29 10.21am Britini/Claire
8/1 1.58am Claire/Hannah/Tiffany
8/2 2.19am Hannah/Tiffany
8/6 3.06pm Britini/Derek X
8/13 7.31pm Hannah/Xavier

Booze deliveries: 27
Day 1 7/7 Frenchie HOH beers
Day 2 7/8 Champagne
Day 7 7/13 2 wine, 6 beers
Day 9 7/15 Kyland HOH beers
Day 12 7/18 2 wine, 6 beers
Day 16 7/22 Xavier HOH beers
Day 19 7/25 2 wine, 6 beers
Day 23 7/29 Christian HOH hard seltzer
Day 26 8/1 2 wine, 6 beers
Day 30 8/5 Derek X HOH beer
Day 37 8/12 Kyland HOH hard seltzer
Day 43 8/18 Halfway party
Day 44 8/19 SarahB HOH wine
Day 47 8/22 2 wine, 6 beers
Day 50 8/25 2 wine, 6 beers
Day 51 8/26 Tiffany HOH boozy tea
Day 54 8/29 1 wine, 8 beers
Day 56 8/31 2 wine, 6 beers
Day 58 9/2 Tiffany HOH hard seltzer
Day 60 9/4 Tiny veto comp
Day 62 9/6 Labor Day party
Day 65 9/9 Hannah HOH wine
Day 65 9/9 Kyland HOH beer
Day 72 9/16 Azah, Xavier HOHs
Day 79 9/23 F3 champagne
Day 80 9/24 F3 wine, beers
Day 81 9/25 1 wine

Pre-season cast swaps: 2
-Christian for Garrett
-Claire for Christie



Production Goofs

1 Premature cast list posted, with a wrong name
2 Cast got posted on CBS but not Paramount+
3 Forgot to change new Thursday show time
4 Edited 7/1 press release on 7/5 re Christie/Claire swap, without notation
5 Staffer seen in house pic
6 Forgot to change Thursday show graphic from 9pm to 8pm
7 Julie misprounced Azah's name, per teleprompter error
8 Misspelled Fort Myers
9 Staffer seen during premiere HOH comp
10 Random Scottish travelogue on feeds
11 Annoying audio buzz on 7/10 nofishies feeds
12 Team colors changed between 7/8 and 7/11
13 Wildcard comp #1 was not as advertised
14 CBS site hasn't updated prize money
15 Alternate spellings of Tiffany's last name
16 Misspelled rogue
17 Tech difficulties/unscheduled break on 7/15 show
18 Asymmetrical decor stripes
19 Audio Diary leak after Frenchie went OTB
20 Used the wrong hashtag
21 Mixed up Xavier and Derek X
22 Mixed up Derek X and Derek F
23 Out of sequence paint splatters
24 Julie still mispronouncing Azah's name
25 Photoshop amputation incident on 7/22 show
26 Audio Diary leak after Christian won veto
27 Website still promoting After Dark
28 Camera crew visible on 7/28 show
29 Wakeup music on feeds
30 Misspelled Britini
31 Wrong day for noms on 8/4 show
32 Mixed up Claire and Christian in press pics
33 Mixed up Alyssa and Whitney in press pics
34 Wrong date in press pics
35 Audio Diary leak of Azah
36 Wrong date on BB Bucks voting rules
37 Forgot Hannah's still there
38 Anipals on one feed
39 RTd a personal tweet on the show account
40 OTEV called Claire, Blair
41 Audio Diary leak of Hannah
42 Audio Diary leak of Alyssa
43 Quick fishies during 8/19 HOH comp
44 Wrong comp name in press pics
45 Forgot teams are done in press pics
46 Wrong events order in press pics
47 10 seasons ahead on Facebook
48 No audio on feeds
49 Mixed up veto comp with Red Cross campaign
50 Erroneous apostrophe
51 Press pic captions evicted the wrong Derek
52 Press pic captions used Julie's old name
53 Feeds died, caught up superfast, stuttered
54 8/29 show recap forgot Tiffany's Wildcard win
55 8/29 show had different Hannahs at noms
56 They heard a staffer's phone alarm
57 Wrong show type + date in press pic captions
58 Forgot to gray out Britini on 8/29 show
59 Wrong Derek in press pic captions, again
60 Grayed out Azah's pic after SarahB's eviction
61 BB22 missing middle size table showed up
62 Press pic captions omitted 'Moonves' again
63 Audio Diary leak of Kyland, COVID test
64 EA Play Live splashscreen on feeds
65 'Summer Vibes' song loop on feeds
66 Faint audio bleed on 9/9 double eviction show
67 Julie said 8pm for 9/12 show but it's 8.30pm
68 Scoreboard error on 9/9 double eviction show
69 Audio Diary leak of Kyland, HOH room
70 Wrong day episode reference
71 Press pic captions still showing Wildcard
72 Football delay did not affect west coast
73 Included 'Derek C' as a viewer quiz answer
74 HOH comp edit sequencing error on 9/12 show
75 Audio of tech rehearsal + HOH lockdown music on feeds
76 Misspelled peek
77 Quick trip thru the wall on 9/16 show
78 Grammar and time errors in press pics
79 Julie audio problem in 9/16 P+ archive show
80 Veto scores not shown in 9/16 P+ archive show
81 Of vs have grammar error
82 Wrong time for 9/22 show in press pics
83 Didn't change link for AFP vote
84 Wrong finale time in AFP rules
85 Narrator on 9/24 show said 9/26 show will be live
86 P+ shows finale as a regular veto show
87 Staffer seen in jury house pic
88 Camera/cables seen on finale
89 Wrong finale time in press pics







Linking to any page here is fine. Please don't repost content from this site (or any other) without permission, and don't repost or hotlink images.



THE REAL SHOW IS THE FEEDS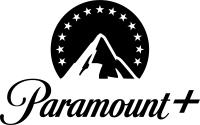 CBS All Access is now
Paramount Plus

Live air shows with ad-free plan
or legacy $5.99 plan (live TV will have some commercial breaks)
BB1 thru BB23 plus Celebs and OTT, and loads of other shows from CBS, BET, Comedy Central, Nickelodeon, MTV, Smithsonian, plus originals


HAMSTERWATCH SWAG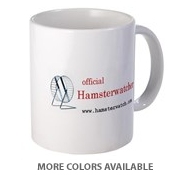 Mugs, shirts, more
Visit my Cafe Press shop



COMPLETED GAME TWISTS

TEAMS
Ended after Week 4
Move-in groups of four competed for team captains, who then drafted their teams, and captains competed for HOH. Winner's team had safety for the week.
-Team Jokers: Frenchie captain, Azah, Britini, Derek F
-Team Aces: Whitney captain, Brent, Derek X, Hannah
-Team Kings: Christian captain, Alyssa, Xavier, Sarah
-Team Queens: Claire captain, Kyland, Tiffany, Travis


WILDCARD
Ended after Week 4
One from each non-HOH team competes. Winner can have safety for the week in exchange for a punishment for them, their team, or the house. Competitors can't repeat til everyone's played.
Week 1
-Christian, Hannah, Kyland played
-No risks, winner spun a wheel to share safety with 1 to 3 teamies
-Christian won, saved Xavier
Week 2
-Brent, Frenchie, SarahB played
-Winner had to switch teams to keep safety
-SarahB won, did not use
Week 3
-Britini, Derek X, Tiffany played
-One random player from both Aces & Jokers would also be safe
-Tiffany won, did not use
Week 4
-Azah, Claire, Whitney played
-Winner's safety 'til jury' or 1 week safety for winner's team
-Claire won, chose safe 'til jury' (2 weeks)

HIGH ROLLERS Weeks 6,7,8
-BB Bucks distributed per viewer voting
-Top 3 vote-getters got 100, next 3 got 75, everyone else got 50
-They'll play casino games for a chance at winning powers. Better powers cost more. They can spend or save their bucks for a later/bigger power.
-A power can only be won once, and must be used the week it's won.

-Veto Derby BB$50
Bet on a veto player to win veto. Total of three shuffleboard shots determined order of bets.
-Chopping Block Roulette BB$125
Balance on a disc to spin a ball around in 2 minutes. Winner must remove a nominee, then spin a wheel to select replacement.
-Coin of Destiny BB$250
'Game of skill' call a coin flip to overthrow the HOH

Week 6
-Claire, Derek F, Kyland, SarahB played Veto Derby
-Tiffany also played but didn't score
-Kyland bet on Alyssa to win veto
-She did, so he got a second veto

Week 7
-Only Alyssa played Chopping Block Roulette
-She took Derek F off the block
-Alyssa spun roulette wheel, which put Xavier on the block

Week 8
-Additional Bucks from envelope pick: +100: Alyssa, Derek F, Kyland, SarahB
+ 50: Azah, Claire, Hannah, Tiffany, Xavier

-Claire and Derek F played for Coin of Destiny
-Claire won, correctly called Heads, anonymously overthrew Tiffany's HOH
-Claire anonymously nominated Kyland, SarahB (same as Tiffany's)