This site is about the Big Brother 23 feeds and contains spoilers! It isn't necessarily thorough: it's what I catch and/or what interests me. It's about watching hamsters: who's doing what and why. Thanks for encouraging my behavior.
Your pal, dingo





Donations via Paypal are gratefully accepted!



BB23 DRINKING GAME

Take a swig if nobody's gametalking.. it's time to dry out a little





GAME TWISTS

TEAMS
Move-in groups of four competed for team captains, who then drafted their teams, and captains competed for HOH. Winner's team had safety for the week.
-Team Jokers:

Frenchie captain,

Azah, Britini, Derek F
-Team Aces: Whitney captain, Brent, Derek X, Hannah
-Team Kings: Christian captain, Alyssa, Xavier, Sarah
-Team Queens: Claire captain, Kyland, Tiffany,

Travis



WILDCARD
One from each non-HOH team competes. Winner can have safety for the week in exchange for a punishment for them, their team, or the house. Competitors can't repeat til everyone's played.

Week 1
-Christian, Hannah, Kyland played
-No risks, winner spun a wheel to share safety with 1 to 3 teamies
-Christian won, saved Xavier

Week 2
-Brent, Frenchie, SarahB played
-Winner had to switch teams to keep safety
-SarahB won, did not use


Week 3
-Britini, Derek X, Tiffany played
-One random player from both Aces & Jokers would also be safe
-Tiffany won, did not use





QUICK LINKS & BOOKMARKS

-SIGN UP FOR FEEDS

-WATCH THE FEEDS
after signing up - disable ad blockers

Official site and socials:
-BB23 official CBS site
-Twitter
-TikTok
-Instagram
-YouTube
-Facebook

-Live show tickets if/when audiences return

-Donate via Paypal - thank you!

-My Twitter - my screencaps

-Amazon Canada portal

-Dick at Night with @EvelDick

-BB Viewer Chrome or Firefox Extension by @liquid8d
-Requires Paramount Plus account

-BB23 Wiki

-Hamster Twitters
BB USA: chron - members
BB Canada: chron - members
BB USA Celebs: chron - members

-Advice for cast friends/family

-VPN to protect your online privacy




Get Paramount Plus
to watch Big Brother
all seasons
Plus tons more CBS and Viacom content




BIG BROTHER LIVE FEEDS EXCLUSIVELY ON PARAMOUNT PLUS
All Big Brother USA seasons plus most CBS/BET/Comedy Central/MTV/Nickelodeon shows
past or present are included, plus originals!
GET A FREE TRIAL
COMPUTER - MOBILE - ROKU - CHROMECAST - APPLE TV - ANDROID TV - FIRE TV - XBOX 1/360


>> >> >>

>> >> >> >> >> >>

>>

Power Status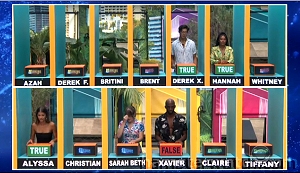 Head of Household: Xavier
HOH team immunity: Christian, Alyssa, SarahB
Wildcard winner/outcome: Tiffany/did not use
Original noms: Brent, Britini
Veto winner/outcome: Christian/did not use
Final noms: Brent, Britini
Have-nots: Claire, Kyland, Tiffany (ended Wednesday midnight)
Evicted: Brent 11-0

Alliance charts by @89razorskate20

Alliance maps by @Dolffica

Diary segment tallies by @clamperls4

Ratings Watch Wednesday's show placed second with 0.9 rating and 3.62 million viewers, behind Olympics on NBC with 2.7/11.65, and ahead of Press Your Luck rerun on ABC with 0.4/2.84, and MasterChef rerun on FOX with 0.3/1.00.

Overnight rating: adults 18-49; Rating: % of all TV households



Upcoming Events
Usual feeds schedule, times are Pacific
Mondays noonish: Veto meeting*
Tuesdays: COVID tests
Wednesdays midnight: Have-nots end
Thursdays: Eviction run-thru afternoon*, live eviction show 5pm*, HOH room late evening
Fridays: Wildcard comp morning/early afternoon*, nominations late afternoon/early evening*
Saturday: Veto comp*
*Feeds blocked

CBS show schedule
Sundays 8pm - Wednesdays 8pm - live Thursdays 8pm
except:
-Sunday 9/19 no show
-Wednesday 9/22 10pm show
-Wednesday 9/29 9pm finale, two hours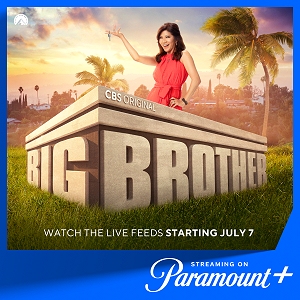 GET THE FEEDS to see the real show!

CBS All Access is now Paramount Plus If you had an All Access account, it has switched over and you're all set for the new season. Plans are as follows:

$4.99/month includes feeds, does not have live local CBS, does have commercials for shows/movies
$9.99/month includes feeds, does have live local CBS, does not have commercials for shows/movies
Either is also available on an annual plan. If you get the $4.99 plan and want to dump the ads, you can upgrade to $9.99 plan at any time

$5.99/month plan is no longer available for new subscribers, but former All Access accounts will stay as they were, including feeds and live local CBS



Daily Feeds Recaps
Day 22 - Wednesday - July 28, 2021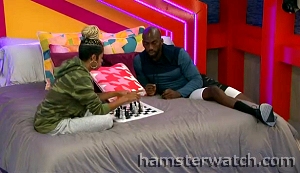 Overnight, Alyssa pinkyswore to Brent that he'll have her vote, even if she's the only one. Tiffany and Claire kept working, and they figured out Kyland and SarahB's partnership. This morning, Tiffany took the chess/planning board to HOH and Cookout held strategy meetings in various forms: Tiffany/Derek F/Azah, Tiffany/Xavier/Derek F, Tiffany/Xavier, Tiffany/Xavier/Kyland. They pretty much agreed they were good for quite awhile unless two of them were on the block, they'll each keep their side people close, and they'd try to get Team Kings to go after Whitney next. Basically they're planning a Brigade game, except the Brigade did their weekly planning in a few minutes over the pool table, while this entire cast gametalks 20 hours a day.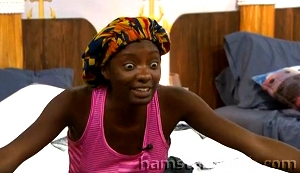 Azah wasn't pleased to hear from Derek F that Cookout made plans without her again. He encouraged her to suck it up, not sit back, get more proactive with her game, and he urged her to ask Tiffany for a talk. Derek F told us "if everyone can't get it together, I'm sending them home" and he added his friends and family are at home, "these guys are my housemates," and he's here for the money. Brent told Whitney his game strategy is so superb that it's irrelevant he's being targeted by some, and he said he's being targeted because of his looks. Britini started her pitch rounds, and Tiffany told Derek X to keep Hannah close and make her his person. Brent and Britini each did their one-on-ones, with Brent completing his first. Britini was still going over five hours later.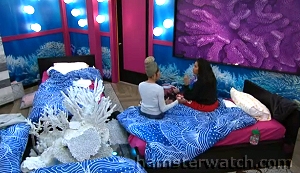 Tiffany sat down with Hannah to tell her about Cookout, but not the name. She took credit for "visualizing" it, and told her the member names, and laid out the plan for each of them to have a non-member pair on the side to sit on the block with them. She encouraged Hannah to make that arangement with Derek X, as she had encouraged him to do the same earlier. Tiffany implied Kyland didn't want to let Hannah in on the entire plan, but said she thinks of her as a little sister so she spilled everything, and said she did not tell Azah all of it because Azah isn't thinking about the game like they are. Tiffany also told her only Kyland and Xavier know the complete plan, with Derek F knowing some of it, and that she, Hannah, would be going on the block as the target if Team Kings wins HOH tomorrow.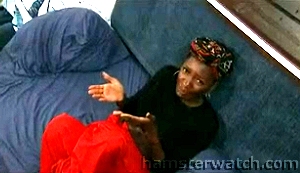 Azah accidentally dropped the Cookout name to Hannah, and cringed to us about that, before telling Derek F, and Kyland and Tiffany. She said she tried to cover by saying "that's what I call it in my mind" when it slipped out. Elsewhere, Britini finally wrapped up her pitch meetings, and told Azah and Derek F that everyone wants them to win HOH tomorrow. Tiffany and Claire finally formalized their F2 and called themselves Snake Eyes. Claire told us she doesn't trust Kyland and wants him or Xavier gone before jury, and she said she thought she might be the next target after Whitney. Derek F told Brent he didn't think he was going to have the votes, and said he could vote for him but he's just one. Brent said he thought he has four votes, plus Derek F and Azah would make six. Even if they do warn him before the show tomorrow, he probably won't believe them. Hannah did ask Derek X to be her person, in the game, and said she'll gun for HOH tomorrow rather than chance being up against Whitney, in case Whitney comes off.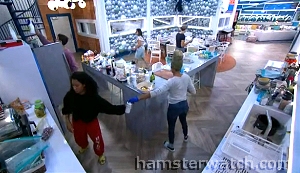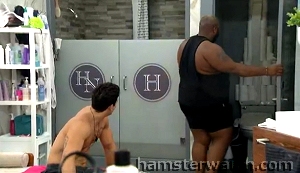 The everlasting psst-pssting was put on hold for a bit when they got to work doing the various chores assigned at last night's house meeting. They bustled around making beds, clearing out the fridge, washing windows, and general housekeeping duties. Good for them. Those kind of roommate decisions usually do work out well for a day, or two. Time will tell if they stick to it or not. Azah fell over trying to moonwalk, and later Brent banged a door into her when she was making a bed with Derek F. She was definitely not having her best day. Christian (and possibly Brent and/or Derek X) took all the toilet paper from the pantry and stacked it on the toilet, leading Derek F to say "what the fuck is this?!" when he saw it. Alyssa had complaints though since the rolls weren't individually wrapped, and they took it down again. When most of them were pretty much done cleaning, BB ran an announcement "Houseguests, please clean your house." They screamed and shouted, but some cleaned some more.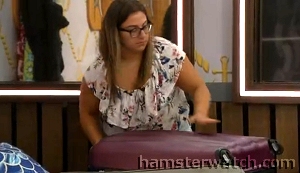 Hannah met with Tiffany to tell her she formalized her partnership with Derek X, as Tiffany had suggested. She expressed concerns about the plan, saying she thought Cookout partner/pawns SarahB, Derek X, Claire might figure out what's going on. Tiffany agreed, saying they might be bitter jurors, and she said she's expressed the same concern to Kyland. Hannah thought because of the bigger picture they might understand, and she said she didn't think Britini or Christian would figure it out. Tiffany said that's why they all need to stay close to their person, in order to reassure them and keep the cover. So we're back to boot order discussions, but feedmasters then switched from them to four feeds on Britini packing again, and telling Azah how much she hated it again. They came back though, and Hannah told Tiffany she thought the ideal order would be SarahB, Claire, Derek X, Christian, Britini.

Everyone met up in the living room again for another episode of The Big Blue Couch but they just ran the theme song - sung by Azah tonight, and well. They scattered after that: some showered, some went to bed, and Claire, Tiffany, Derek X got cooking for the end of Team Queens Have-not at midnight. Feedmasters withheld their joyful feast from us but they sounded happy in the distance. Brent's gone tomorrow and another cycle will start again, possibly the last one as teams.

IF YOU MISSED what came before, check my previous episode, always linked up top or from my season index, and get the feeds to catch anything you missed with Flashback!



Day 21 - Tuesday - July 27, 2021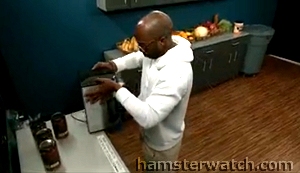 They thought the coffee maker was okay after all, but it wasn't. Xavier took it to the pantry, narrating to production as he went and asking for a fix or replacement. Prepare for Britini to retell her coffee maker convo with Brent from yesterday a few more times: I don't think they've all heard that particular loop yet. Their nightclub did not happen, nor did Derek F's threatened house meeting about washing dishes.

Christian and SarahB weren't feeling well last night, and Derek F wasn't feeling well this morning. Xavier said "everything started with that damn spin competition" but SarahB said she was woozy and threw up because she ate too many of Azah's puff puff fried treats. Claire and Tiffany agreed that Kyland's gotten a little arrogant with them as far as wanting things his way and not listening to their input. Britini said she'll do one-on-one campaigning tomorrow, and Xavier said he'll hold more meetings tomorrow too. Tiffany started making noises about Hannah (to draw Derek X back into her fold, in my opinion), and Alyssa and Christian got wind that they're probably in trouble. Nonstop gametalking raged on and on in every corner. It's too much.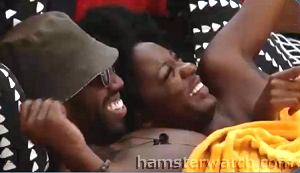 Cuddling hour is becoming a regular thing in there. Alyssa and Christian did theirs of course, consensually, and Brent pestered Hannah of course, annoyingly. Whitney visited Xavier in his bed and they did their awkward flirting thing. Azah also visited him there and they talked about the game, he encouraging her to get into it more, and they talked about Cookout and their potential to make BB history. They also talked, and laughed hysterically, about Derek F's performance in the Bowlerina veto. He himself said it was a "shit show" so fair game, and it was good to see both Xavier and Azah just cut loose and laugh. A new coffeemaker arrived so that's one less disaster to deal with.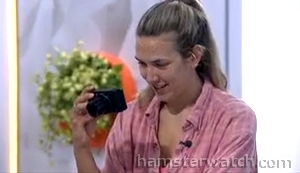 Derek F was describing one of his TikToks and Alyssa realized she'd seen it - small hamster world. Dinner was a chatty affair with lots of talk about restaurant chains, and a heated discussion about fries and ketchup. The selfie camera came out AGAIN and they all revved up their animated personas, skits, and accents. Alyssa and Christian wore matching outfits and hairstyles. Brent griped to Whitney about someone following him around who was going to ruin his game? Nevermind that his game's beyond ruined already but I don't know who that was about, as he follows Hannah around. Maybe Britini? Maybe Tiffany? She always cozies up to whoever's being evicted, which would put her in good standing if there was a battle back, but there isn't. She'll probably continue that and even ramp it up when they get to jury.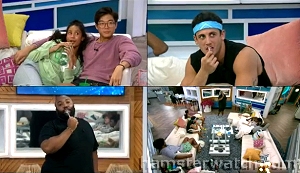 They did an episode of The Big Blue Couch, with Derek F introducing his "slutty ass co-host Alyssa" and she introduced him as "my whining ass co-host Big D," followed by a couple games of Mafia. Between games, and behind nofishies, a house meeting broke out about cleaning duties and who will do what to keep the place clean. Originally Derek F was just wanting to call a meeting about dishes but I guess he took this opportunity to branch out and ensure the entire habitat stays clean.

Alyssa cried to herself and to Xavier about lying to Brent, saying he was supposed to be her person. Britini cried to Azah about nobody asking about her life or caring about her being on the block. Brent told the Aces they were the strongest team in the house, and everything was going to be emotional and different after Thursday. Tiffany told us, after a pinkyswear with Brent that they wouldn't go against each other until F7, that she's trying to hold on to too much and she has to let something go. She said she's second guessing Kyland as her F2 since he has everyone, and Claire is the only person she truly feels aligned with. She then sat down for another marathon strategy session with Claire over chess pieces, while various other whisperers whispered into the night.

IF YOU MISSED what came before, check my previous episode, always linked up top or from my season index, and get the feeds to catch anything you missed with Flashback!



Day 20 - Monday - July 26, 2021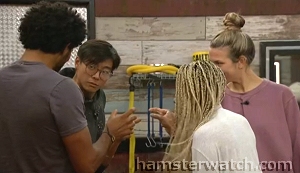 In overnight news, Brent hatched an elaborate plan to ensure the veto won't be used so the Mafia alliance of Aces and Queens would vote to save him and blindside the others. He remains unaware that the veto was never going to be used and he'll be the one getting blindsided, and evicted, on Thursday, but that pitch triggered a lengthy Royal Flush meeting. They agreed to throw the HOH to Alyssa and target Whitney, though some just pretended to agree to that. An offshoot meeting followed between Tiffany, Kyland, Claire, Derek X who formalized themselves as The Detectives, complete with hand signal.

Before the veto meeting, Brent asked Alyssa about last night's lengthy meeting, and she told him everyone was just going along with what Xavier wanted. It's all very (pointlessly) complex: here's a capsulized thread by @BBxBranded. Also, the coffee maker broke - that would be cause to self-evict for a lot of us.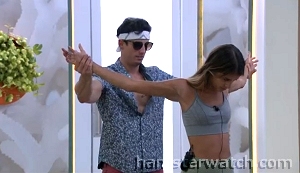 Christian did not use his veto. Brent gloated to Kyland and Derek X that his plan worked and Xavier "took the bait." He said Alyssa told him everything this morning and she doesn't trust Xavier anymore, adding "we're running the house" and they'll be in great shape since Xavier can't compete in the next HOH. When he left, Kyland told Derek X "I'm so glad we have a leader like that so we don't have to think anything." Britini did another rap and seemed pleased with her performance, and she was in good spirits in general so that's good. She said she thought "Howie" (staffer) liked her rap too, from the direction cues he gave during the meeting.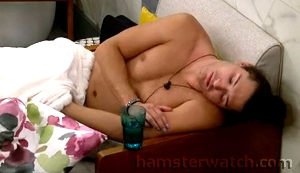 It was a mostly quiet afternoon. Alyssa and Christian cuddled and did their smackyface here and there, Xavier and Whitney cuddled but without the smackyface, and Brent followed Hannah around, crashing whatever convo she was in, and bragging to whoever would listen about the blindside coming on Thursday, still clueless that he'll be the one blindsided. Tiffany and Azah reconnected, and Britini yacked Kyland's ear off in a marathon session. To his credit, he stood up to it well. Christian wasn't feeling well and got a lot of unsolicited advice for that. Xavier, Derek F, Azah chatted in HOH about problematic things Brent has said, and they said if anyone suspects the Cookout is a thing, it could be him. Feeds were back to being blocked very frequently for no obvious reason, and they stayed blocked longer than was probably necessary - if it was actually necessary to block them at all.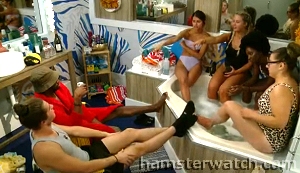 They brought out last night's booze, but they didn't have or couldn't find a wine opener. Kyland saved the day by sticking the bottles into a shoe, banging the shoe into the spiral staircase pole a few times, then pulling out the cork with his teeth. Xavier filled up his bathtub and squirted in some shampoo for bubbles, then went out with several others to the backyard hot tub. They then moved up to the HOH tub to play guessing games. Queens, Derek X, Hannah, Brent stayed downstairs at the table playing chess and snacking on slop chips, and SarahB switched between both groups.

IF YOU MISSED what came before, check my previous episode, always linked up top or from my season index, and get the feeds to catch anything you missed with Flashback!



Ratings - Spool of Lies edition
Ratings are based on entertainment value



Noms count: original/renom/twist






The feeds blocks have gotten better, though Hypersensitive Skippy is still on duty far too often, and they did come back after Thursday's east coast show rather than making us wait til the show aired in the west. So those things are looking up. The feeds volume remains way too low and the video too dark. The heavy reliance on remote-control cameras on the walls rather than human camera operators in the walls, and the resulting poor video quality, is a complication of COVID protocols and fewer in-house personnel, but it's still annoying. The goofs tally continues to grow, like it does, but they really need to tell Julie that Azah's name is pronounced as spelled, with a Z rather than an S.





Won: Week 3 safety
HOH 0 - Veto 0 - Noms 1/0/0 - HN 1
TEAM KINGS

She spends every waking moment attached to Christian, and has been caught kissing him by several, but she gets annoyed when people say they're a showmance. Pick a lane Alyssa, pick a lane.





Won: Week 1 safety
HOH 0 - Veto 0 - Noms 0/0/0 - HN 0
TEAM JOKERS

She said she prefers the open confrontations of older seasons to the nicey-nice fakery of recent ones, and she doesn't like having to be fake in this current one. Pick a lane Azah, pick a lane.





Won: TBA
HOH 0 - Veto 0 - Noms 1/0/0 - HN 1
TEAM ACES

We've had our share of pompous asses over the years but he's the pompousiest. That wasn't a word before, but he's made it necessary. Keep your popcorn handy this week as everyone shmoozes him toward his eviction Thursday, while he thinks he's shmoozing everyone else. Normally I love a BB buffoon but it's a tricky thing to maintain: he's an inch away from getting a premature empty wheel.





Won: Week 1 safety
HOH 0 - Veto 0 - Noms 2/0/0 - HN 0
TEAM JOKERS

She's a lot. To be fair, she has indeed been on the block for two weeks running, but she should know that's how the game works. It might be better for her in the long run if they did send her home this week, but the chances of that are slim to none. Her 21 Day Contingency Plan might come into play, but not how she'd like: it's more likely to be 21 days on the block. In a row.





Won: Week 1 Wildcard; Week 3 safety
HOH 0 - Veto 1 - Noms 0/0/0 - HN 1
TEAM KINGS Captain

He's won a Wildcard and a veto, he's taken over the HOH room and bed with Alyssa, and he's shown them he's a physical beast. He thinks he's sitting pretty but that's a few strikes against him so he might not be in a prime spot for long.





Won: Week 2 safety
HOH 0 - Veto 0 - Noms 0/0/0 - HN 1
TEAM QUEENS Captain

She's laying low but is deeply embedded in various alliances, and she's a key contributor in various strategy talks. But Tiffany does a lot more legwork now to set those strategies into motion and that won't help Claire down the road unless she steps it up some.





Won: Week 1 safety
HOH 0 - Veto 0 - Noms 0/0/0 - HN 0
TEAM JOKERS

He's rebounded well from being stuck to Frenchie and he's more involved now in some of the goings-on than he was. I wouldn't be surprised if he throws another hinky vote this week just to keep things stirred up, because why stop now?





Won: TBA
HOH 0 - Veto 2 - Noms 0/0/0 - HN 1
TEAM ACES

He was in a prime spot with both Tiffany (who's driving the game from the backseat) and Kyland (who's got the wheel), but Tiffany has cooled on him a bit, possibly since he's gotten so close with Hannah. All this won't come into play til a few weeks down the road, and things could (and likely will) change 100 times before then.





Won: TBA
HOH 0 - Veto 0 - Noms 0/0/0 - HN 1
TEAM ACES

Easy ups for her ongoing and amusing facial expressions, but doubly so for the amount of crap she's let Brent spew at her, how much he touches her, and for how well she's dealt with it. She seems to be on babysitting duty more than the rest of them, which is probably because he keeps following her around. For all his big talk about being a relationship expert, he can't see he's a lumpy, clunky third wheel with Hannah and Derek X.





Won: TBA
HOH 1 - Veto 0 - Noms 1/0/0 - HN 1
TEAM QUEENS

He talks too much for me, and it's 90% gametalk, 5% Mafia game, and 5% conversational. My eyes glaze over and I tune out before he gets to his point which is too bad, as he is usually making good points. It's not him, it's me.





Won: Week 2 Wildcard; Week 3 safety
HOH 0 - Veto 0 - Noms 0/0/0 - HN 1
TEAM KINGS

She's playing a good game so far, she's well liked in there, and she's always cheerful. In a season with a lot of secret duos working amidst a tangle of way too many overlapping alliances, she and Kyland are pulling it off better than most.





Won: Week 2 safety; Week 3 Wildcard
HOH 0 - Veto 0 - Noms 0/0/0 - HN 1
TEAM QUEENS

She was in possibly the best spot until she started doing too much with too many of them. She's still in a good spot and a lot of them listen to her, and it's very early yet. I think she's one of the most well-rounded of them since she's perceptive to what's going on around her and she adapts quickly to changes, and she can go from deadly serious to hilarious to personally invested at the drop of a hat.





Won: TBA
HOH 0 - Veto 0 - Noms 0/0/0 - HN 1
TEAM ACES Captain

Her cuddle/flirt sessions with Xavier are so cringey, it's hard to watch. On the plus side, she's the most photogenic one this season.. I'm sure she'd like hearing that.





Won: Week 1 safety
HOH 1 - Veto 0 - Noms 0/0/0 - HN 1
TEAM KINGS

This week's elaborate blindside plan seems to be mostly his. It'd be real easy to just let Brent know he's out the door, like they did Frenchie, but no. Instead we have everyone lying through their teeth 24/7, making everyone take notice of how good everyone else is at lying. Hey maybe that's the reason he's doing it? To see who's better at lying and who isn't. Things that could come in handy down the road.





Won: Nothing
HOH 1 - Veto 0 - Noms 1/0/0 - HN 0
TEAM JOKERS Captain

2nd evicted - Day 16

Cast reveal brought controversy plus a major Cody/Derrick mixup, and the feeds opened to him announcing he wouldn't put up a woman or minority, but then he put up Alyssa and Kyland, and it was downhill from there. He did everything a feedster should know not to do: shouting in Diary, talking in cliches, Bomb Squadding, pandering, power-tripping, mistaking BB history items, grandstanding, begging for a viewer save, and threatening to quit. Still, all that gave us a wild ride and super-chaotic first week of feeds that we'd never be able to piece together if we hadn't seen it unfold.





Won: Nothing
HOH 0 - Veto 0 - Noms 0/1/0 - HN 0
TEAM QUEENS

1st evicted - Day 9

I barely know who he was. He dressed in drag (and looked okay doing so), he gave Kyland a birthday lap dance, took his shirt off for his nominee speech, and complained to Julie that white guys with abs are targets. And he didn't do much to prevent his eviction. That's all I got. Aloha.





Won: Early ticket home
HOH 0 - Veto 0 - Noms 0/0/0 - HN 0

Replaced pre-season

Replaced by Claire pre-season, she tested positive for COVID.





Won: Early ticket home
HOH 0 - Veto 0 - Noms 0/0/0 - HN 0

Replaced pre-season

Replaced by Christian pre-season, we may never know why.



Lines and Links of the Day
Lines

Wednesday
Brent: I've been betrayed a million times, I just don't want to be betrayed by you
Alyssa: Okay

Tiffany: This is probably my last conversation I'm having about game

Kyland: I don't want to go to law school, all the lawyers I know are miserable

Britini to Kyland: Have you thought about next week?

Brent Diary: I'm pleasantly surprised by how my mind is working in this game

Britini Diary: Get ready for revenge of the pawn

Narrator: Will Brent be blindsided?

Britini: Is that a trampoline underneath that mattress?
Derek F: Girl I don't know what that is
Azah: That's a box spring, that's what box springs look like

Tuesday
Xavier: I personally am someone who likes to groom himself from head to toe, and with the cameras all around I can't do that

Britini: PEOPLE KEEP SWITCHING THE TOILET PAPER TO UNDER!!

Derek X about COVID tests: It can penetrate your nose, but it can't penetrate your mind



Links

GET YOUR FEEDS includes a free trial

Christian's and Xavier's modeling pics in BB context, by me

BB23 cast gender-swapped by @DuncanTotal

Use my link for any Amazon Canada shopping, anytime, at no extra cost - just start your shopping trip by clicking Amazon Canada



Tally Items

Season Stats
HOHs in order: Frenchie; Kyland; Xavier

Veto winners in order: Derek X; Derek X; Christian

Evictions in order: Travis 11-2; Frenchie 11-1

Cast Twitters: @azah_awasum; @CBirkenberger; @ChristieVal22; @ClaireRehfuss; @claire_does; @TheDerekFrazier; @lofiderek; @derekxbb23; @farmerFRENCHIE; @kylandyoung; @greedycalina; @absolutelytiff







Linking to any page here is fine. Please don't repost content from this site (or any other) without permission, and don't repost or hotlink images.



THE REAL SHOW IS THE FEEDS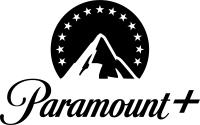 CBS All Access is now
Paramount Plus

Live air shows with ad-free plan
or legacy $5.99 plan (live TV will have some commercial breaks)
BB1 thru BB23 plus Celebs and OTT, and loads of other shows from CBS, BET, Comedy Central, Nickelodeon, MTV, Smithsonian, plus originals



VIEWER VOTES

Votes and outcomes Will be posted here



PROTECT YOUR ONLINE PRIVACY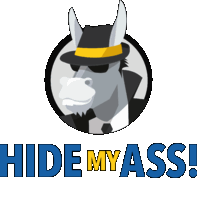 Anonymously secure your internet connection with HMA! Pro VPN - connect to our VPN service to anonymously encrypt your internet activity from prying eyes



HAMSTERWATCH SWAG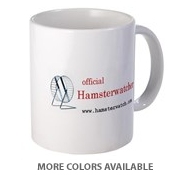 Mugs, shirts, more
Visit my Cafe Press shop





Big Brother 23 SEASON FAQ


-Day 1 July 7: CBS premiere, live move-in, feeds began
-Derek F was first to enter
-Day 85 Sept 29: 2 hour finale

Feeds are streamed by Paramount Plus, with Flashback included, with a Paramount Plus subscription. Call 888-274-5343 for account help, including cancellation.

BB23 finalist prizes are $750k for the winner and $50k* for 2nd place. 3rd place gets $10k* bonus, 4th place gets $7.5k*, 5th place gets $5k*. All except finalists receive $1k* stipend per week, including two weeks pre-season sequester.
*Amounts to be confirmed

The habitat has 94 HD cameras (no change) and 113 microphones (no change).

The recorded in-house announcements are the voice of producer Don Wollman. He and Julie Chen are the only senior staffers who have been there since Big Brother 1.