This site is about the Big Brother 23 feeds and contains spoilers! It isn't necessarily thorough: it's what I catch and/or what interests me. It's about watching hamsters: who's doing what and why. Thanks for encouraging my behavior.
Your pal, dingo





Donations via Paypal are gratefully accepted!



BB23 DRINKING GAME

Take a swig whenever someone talks about past hamsters - take two if it's Frenchie





GAME TWISTS

TEAMS
Move-in groups of four competed for team captains, who then drafted their teams, and captains competed for HOH. Winner's team had safety for the week.
-Team Jokers: Frenchie captain, Azah, Britini, Derek F
-Team Aces: Whitney captain, Brent, Derek X, Hannah
-Team Kings: Christian captain, Alyssa, Xavier, Sarah
-Team Queens: Claire captain, Kyland, Tiffany, Travis

WILDCARD
One from each non-HOH team competes. Winner can have safety for the week

in exchange for a punishment for them, their team, or the house

along with 1 to 3 teamies. Competitors can't repeat til everyone's played.
Week 1
Christian, Hannah, Kyland played
Christian won, saved Xavier





QUICK LINKS & BOOKMARKS

-SIGN UP FOR FEEDS

-WATCH THE FEEDS
after signing up - disable ad blockers

Official site and socials:
-BB23 official CBS site
-Twitter
-TikTok
-Instagram
-YouTube
-Facebook

-Live show tickets if/when audiences return

-Donate via Paypal - thank you!

-My Twitter - my screencaps

-Amazon Canada portal

-Dick at Night with @EvelDick

-BB Viewer Chrome or Firefox Extension by @liquid8d
-Requires Paramount Plus account

-BB23 Wiki

-Hamster Twitters
BB USA: chron - members
BB Canada: chron - members
BB USA Celebs: chron - members

-Advice for cast friends/family

-VPN to protect your online privacy




Get Paramount Plus
to watch Big Brother
all seasons
Plus tons more CBS and Viacom content




BIG BROTHER SEASONS EXCLUSIVELY ON PARAMOUNT PLUS
All Big Brother USA seasons plus most CBS/BET/Comedy Central/MTV/Nickelodeon shows
past or present are included, plus originals!
GET A FREE TRIAL
COMPUTER - MOBILE - ROKU - CHROMECAST - APPLE TV - ANDROID TV - FIRE TV - XBOX 1/360 - PS4


>> >> >>

>> >> >> >> >> >>

>>

Power Status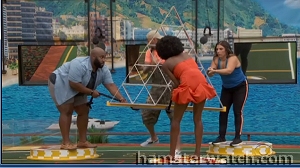 Head of Household: Frenchie
HOH team immunity: Azah, Britini, Derek F
Wildcard winner: Christian
Wildcard outcome: Christian, Xavier immunity
Original noms: Alyssa, Kyland
Veto winner/outcome: Derek X/used on Kyland
Final noms: Alyssa, Travis
Have-nots: Alyssa, Christian, Sarah, Xavier
Evicted: Travis

Alliance charts by @89razorskate20

Alliance maps by @Dolffica

Diary segment tallies by @clamperls4

Ratings Watch Wednesday's show placed second with 0.8 rating, 6 share, 3.49 million viewers, behind Jimmy Kimmel Game Night and NBA Countdown pre-game shows on ABC with 1.3/11/5.15 and 1.3/11/4.73 respectively, and ahead of MasterChef on FOX with 0.6/5/2.51, and Chicago Med rerun on NBC with 0.3/2/2.44.

Overnight rating & share: adults 18-49; Rating: % of all TV households; Share: % of households watching TV



Upcoming Events
Saturday: Alyssa's birthday

Usual feeds schedule, times are Pacific
Mondays noonish: Veto meeting*
Tuesdays: COVID tests
Thursdays: Eviction run-thru afternoon*, live eviction show 5pm*, HOH room late evening
Fridays: Wildcard comp morning/early afternoon*, nominations late afternoon/early evening*
Saturday: Veto comp*
*Feeds blocked

CBS show schedule
Sundays 8pm - Wednesdays 8pm - live Thursdays 8pm
except:
-Sunday 9/19 no show
-Wednesday 9/22 10pm show
-Wednesday 9/29 9pm finale, two hours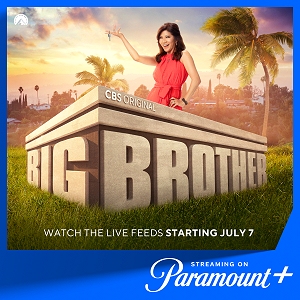 GET THE FEEDS to see the real show!

CBS All Access is now Paramount Plus If you had an All Access account, it has switched over and you're all set for the new season. Plans are as follows:

$4.99/month includes feeds, does not have live local CBS, does have commercials for shows/movies
$9.99/month includes feeds, does have live local CBS, does not have commercials for shows/movies
Either is also available on an annual plan. If you get the $4.99 plan and want to dump the ads, you can upgrade to $9.99 plan at any time

$5.99/month plan is no longer available for new subscribers, but former All Access accounts will stay as they were, including feeds and live local CBS



Daily Feeds Recaps
Day 8 - Wednesday - July 14, 2021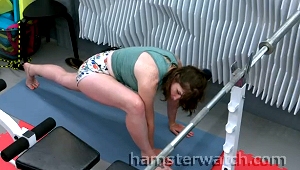 An overnight tidbit: Hannah warned Azah and Britini not to talk in large groups of only girls, to prevent being drawn into (or seen as being in) a girls alliances. So there's that. And it seems Frenchie has switched his next target from Derek X to Xavier.

Frenchie gave Derek X one of his patented How To Play BB lectures, while putting his clothes away. I don't know if he was getting a head start on moving downstairs tomorrow when he becomes a citizen for the first time, or if he plans to sleep down there tonight to keep an eye on everyone. Discussing tomorrow's vote and reasons to evict Travis, Derek X said there's a lot of strong guys in the house, and Frenchie said "they'll steal $750,000 and no one can do anything about it." Yep, he said steal.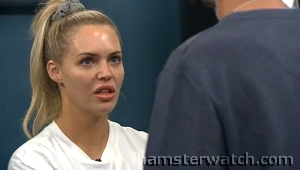 Frenchie also had a pantry meeting with Whitney. They agreed they'll easily get to Final Five, and they added a pinkyswear to the tally that they would keep this convo to themselves. A second later she said "did we just make our final two?" He grunted something, and she said "took you long enough." He said he could flip tomorrow's vote if he wanted to, "I got the numbers to do whatever I want." And he said the girls alliance he was in (French Kisses) was Claire's doing, and he said Whitney's not on Claire's radar at all. Whitney said now she doesn't want Claire out. Frenchie then told Claire her name had come up and he needed to talk with her.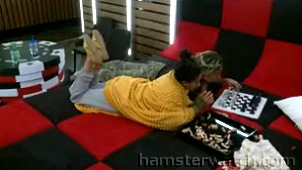 Whisper convos raged on all over about who should win HOH and who should they target. Tiffany tried to arrange a group activity between individual gametalks that seemed to instantly relax whoever she was talking to. She and Hannah talked about Frenchie's hypocrisy putting up a Latina woman and a Black man after all his talk about women and minorities in BB (which he's doing again). Tiffany said she thinks he believes it, but is talking it up now for strategy, and she said she wished he wouldn't combine real life issues of social justice and social inequality with/inside the game when it isn't sincere. Amen.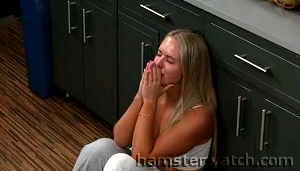 Whitney was sobbing in Tiffany's arms, missing her kids after talking about them in Diary. She then went into the pantry and sat down to cry on the floor. Xavier popped in to check on her and she said she just needed a little time. Frenchie continued spewing his last spurts of HOH-itis here and there. That should all be cleared up tomorrow night - well, depending if one of his minions wins or not. (Note: I'm not sure he has any minions left, I think most of them are just feeding his ego to keep the peace.) Feeds went to adoptable anipals around 3pm - no telling as yet why.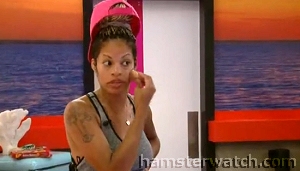 Hannah told Alyssa she didn't think Britini, Claire, SarahB's heads were in the game, and they agreed they didn't think there was a girls alliance, and they didn't Claire could mastermind it if there was. They agreed not to talk about past seasons so much so they don't seem like "superfans." They formalized their partnership as Enzo's Angels "because we can't win anything." Kyland and SarahB shared an info exchange, as did Kyland and Tiffany, who agreed they'd vote to evict Travis. Later Tiffany told Frenchie she'd throw a rogue vote for him in exchange for him keeping his word to keep her safe this week, and they shook hands on it. Travis pitched "four points" to Frenchie and Brent, even thought Frenchie doesn't have a vote. I don't know what his points were, sorry/not sorry. And Alyssa and Whitney agreed to work together.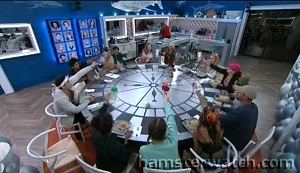 They sat down to the first family dinner they were all eligible for, and cheered themselves with not-booze. It was also the last dinner they'll all share together. Check-ins carried on, and eventually a large group congregated in the living room. That group divided themselves into Harry Potter teams, which could have saved Julie the effort of the Aces/Kings/Queens/Jokers thing. Brent made a faux pas by asking "now who's Lord Voldemort, is that production? heh" - oops. SarahB set up and led another complicated group game like Mafia, this one with werewolves, little girls, and drunks - I don't know. Alyssa and Christian had a lengthy check-in upstairs while that was going on, still not showmancing. Brent eventually joined them, as did Xavier.

The big group exchanged dating stories, and some sex talk, and then played Heads Up Seven Up. Britini excused herself during the sex talk and sought out Derek F in Have-not to tell her it made her feel awkward as she's a virgin, a promise she'd made herself at age 14. He said that made his heart melt, and proceeded to comfort and peptalk her. Frenchie, Alyssa, Christian agreed to work together going forward - you couldn't make it up if you tried. Derek F and Alyssa did another Big Blue Couch show.

As of now (11pm) Travis will still be walking the plank tomorrow, and there wasn't much waffling after all, though there was a lot of alliancing and future planning. Maybe they'll do some flip talk tomorrow, maybe Frenchie will try to sign up some more hinky votes, or maybe Travis will just be an easy eviction.

IF YOU MISSED what came before, check my previous episode, always linked up top or from my season index, and get the feeds to catch anything you missed with Flashback!



Day 7 - Tuesday - July 13, 2021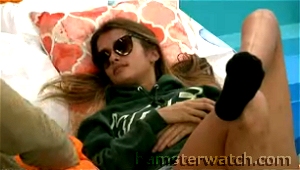 In overnight news, Britini wasn't feeling well, but she recovered. Reminder she has issues with gluten and/or lactose. By the way, I'm not doing an illness/injury tally this year. The minor things that were fun to add just made it too long, and dumb.

Alyssa and Brent discussed 'types' and attractions. He said she has all his personality criteria but not all his physical wants. And he claims he's got charm. Later she had a similar convo with Christian. Kyland told Azah he hopes someone else in Cookout wants HOH as he does not, yet. She said she does.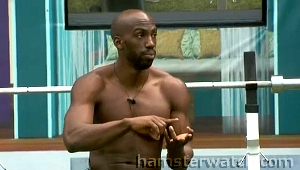 Xavier and Kyland talked BB in general, and Xavier explained some of the finer points about BB7 that Kyland had questions about. Apparently he'd only seen clips of that first all-stars season. Frenchie also gave some Kyland some BB coaching, pitching the idea of flipping the vote to boot Alyssa. Maybe Frenchie was hoping Kyland would act on that, so he'd get the blame if it happens. If so, he'd be using Kyland as a pawn in the chess sense of the word: sending him out onto the battlefield to stir things up, knowing he'd be sacrificed.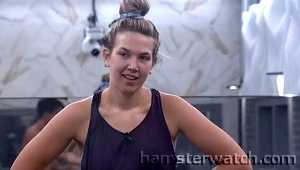 Claire gave Derek X some coaching in both BB and yoga. He asked if she knew the game well and she said she did, so he asked how to know if someone's being set up as a target. A great question for a newbie, but he's sharp and a quick study. And he's being set up as a target. She explained some of the things to look for, and later Tiffany told him it was BS that nobody talked to him until yesterday about the veto - exactly the kind of thing Claire had included in her target watch tips. Derek X told Tiffany he knows he's at or near the bottom of the hierarchy. Tiffany said it might be a good idea if Travis blows up Frenchie's game on his way out. Derek said that could blow back on him, but Tiffany said it wouldn't, and she thought it's a good idea.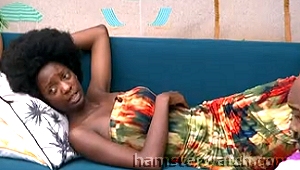 Azah, Claire, Hannah, Tiffany formed a [fake] alliance with Frenchie, and said they'd invite SarahB to join also. They'll call it French Kiss (or Kisses), which Frenchie thought was hilarious. Later Azah told Tiffany she didn't like the idea, and Tiffany said she needs a codeword to let Azah know when she needs to keep quiet.

Nofishies continued to interrupt the feeds way too often. This puts us affiliates in an awkward and not-fun position, as we get the questions and complaints about it, but we don't have answers and can't do anything to fix it.

Incidentally, today's random solo shot pics are mostly in context with their adjacent text, but they're also because I didn't make ratings pics this week.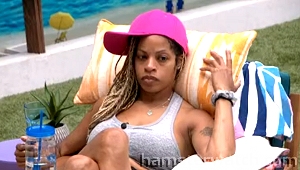 Pranks were played here and there, including somebody changing the appliance clocks, and they'll likely continue. Frenchie said he can't be pranked, as he always knows when they're lying. That's a bold claim, a challenge, and a psychological warfare game tactic. Also, he said by the end of the day there'd be flour everywhere, and he got some out of the cupboard. Tiffany and Claire agreed they'd like to see Alyssa, Brent, Frenchie, Whitney go after Travis, and before jury.

Tiffany told SarahB and later Derek F that Frenchie reminded her of Devin and his Bomb Squad over-allianced disaster. She suggested they get someone not in Cookout to try to rein him in a bit, and Derek F suggested Brent. Tiffany said no to that idea, and she also suggested he'd be a better next target than Derek X.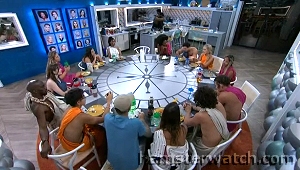 Toga prepping and primping went on for hours, with most of them doing a pretty great job of it for themselves and each other. Frenchie didn't dress up, at least as of dinner time. While they were dishing up dinner, it looked like Brent "admired" Hannah's rear, with his hand, but apparently she'd asked him to check her toga back there, as he'd helped her with it earlier. They all ate together at the table for Kyland's birthday, including Have-nots (which could/should end at midnight?). It was a Toga Taco Tuesday affair, and they went around the table exchanging stories of favorite birthday gifts they've received. It was a nice moment, but very happy and get-along - some of us would prefer them to start the sniping and fighting. We'll get there. Meanwhile, they started changing out of their togas after dinner, so it wasn't much of a party at all.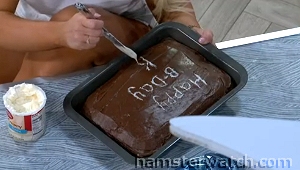 Whitney made a birthday cake and I think they sang Happy Birthday to Kyland. Again, there's been a very, very lot of nofishies again, but one of those blocks came back to them all gathered around, smiling and clapping, and then the cake was cut. Kyland cut out a big piece for the Have-nots to share later.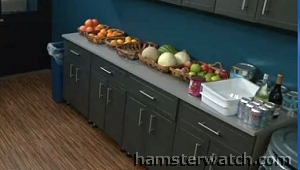 Later a game of Never Have I Ever broke out among some of them, while others listened to Christian talk about his actoring/modeling. Never Have I Ever ran for an hour or more, and was followed by charades. Claire found a booze delivery in the pantry: two bottles of wine and six beers, and they decided to save that til midnight when Have-nots could share. Then they launched a game of Mafia, including lengthy instructions for those who didn't know the game. That ran for a couple hours. Kyland had a lengthy talk with us in the pantry about how grateful he was to be there, and celebrating his 30th there, and getting emotional about that, and in-depth thoughts about the game and the bizarre dynamics of the whole thing.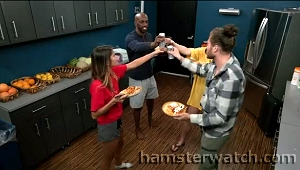 Midnight finally rolled around and Team Kings were finally able to eat. Alyssa, Christian, SarahB, Xavier were champion Have-nots with barely a gripe between them all week, and especially Alyssa since she was/still is on the block. Imagine not being able to eat anything but slop this entire month, since they walked in. They cheers'd their pizza and stuffed it in their mouths, and a few minutes later they had a beer toast in the pantry. They earned it.

Brent and Whitney had a check-in, with Brent saying he'd never tell Frenchie his nomination plans but he'd put up Britini and SarahB. Whitney said she'd put up Claire and SarahB. Frenchie joined them, and various other who-I-would-put-up convos kicked off, and Travis started campaigning a bit (about time!), but I checked out. It's been a long day/week/feels like a month, and Waffle Wednesday is upon us.

IF YOU MISSED what came before, check my previous episode, always linked up top or from my season index, and get the feeds to catch anything you missed with Flashback!



Day 6 - Monday - July 12, 2021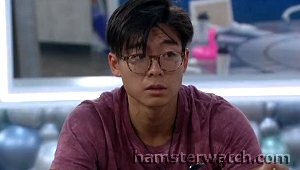 Frenzied convos about the veto and renom carried long, long into the night and early morning, and some of it leaned farther into problematic territory. Frenchie said things like "I'm pissed, who the fuck are these people to threaten me like that?" referring to Kyland and Xavier, and Travis referred to Kyland as "crazy man."

Whispering about the veto kicked off all over again in the morning, like it does. I didn't even try to keep up - it's easier to just wait and see at this point. Britini rattled off some more past injury stories, she has a lot of them. Azah and Derek F griped about Frenchie's antics awhile, and Azah said "I'm gonna be a spectator and just watch the show."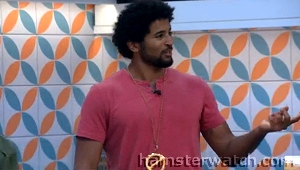 Feeds were down 90 minutes (with no anipals) for their veto meeting. Derek X used his veto on Kyland, and Frenchie put up Travis in his place. Alyssa went to work immediately, power-whispering with Christian, Derek X, Derek F and Xavier, and I'm sure she'll keep going from there. Travis will likely go as of now, but it's a very long time til they vote, and this is a very chaotic group. Alyssa also did a talk show skit with Derek F, titled The Big Blue Couch, which had some funny moments.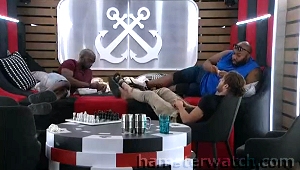 Derek F pitched the idea to Xavier and Christian of maybe throwing one or two hinky votes to stir things up, and to target Derek X next week. They liked the idea but neither wanted to vote against Alyssa. Christian said Derek X doesn't know the game and would be shocked, and wouldn't defend himself well. And they agreed he might vote to keep Travis anyway, so "then there'd be two." Christian asked what if another group throws a hinky but Derek F and Xavier didn't think anyone else would.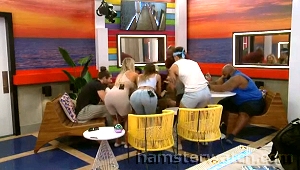 Frenchie called a half-the-house meeting to formalize his (S)laughterhouse group. He said Diary had asked for it for the show, and maybe they did, or maybe he just wanted to puff himself up since his power as HOH is now over. So they gathered in HOH around 5.35pm, not particularly stealthily, and did the group hands-in thingy, declaring themselves solid and loyal til final eight. As if. Included in this possibly final iteration were Frenchie, Alyssa, Brent, Christian, Derek F, Kyland, Whitney, Xavier.

Feeds came and went all day with way too frequent nofishies blocks, for no apparent reason. From the glimpses we saw and retells later, the hamsters ate dinner, and played Would You Rather, Tiffany did Christian's hair again, Frenchie brought his HOH beers downstairs and shared some, Derek F and Xavier tried (and failed) to guess Tiffany's age, and a discount Pot Ball game was set up with Xavier's hat on a chair. Also they planned a toga party for Kyland's birthday (tomorrow), and they planned partner pranks.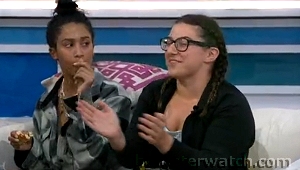 In one of the feeds segments between nofishies, Britini said she wished she knew who made the Olympics gymnastics team. In a later feeds segment, most or all were gathered in the living room and Britini was thrilled to have learned the results, and the start date of the games.

Wait a minute. As far as I can recall, they've only ever been given outside news if someone lost a family member, plus they've had a couple comps guessing if headlines were real or fake, and Julie's given them some news items during live show chats. Knowing who's in the Olympics isn't anything earth shattering for our purposes, but it goes against the grain of the entire BB concept. Even during BB2, they were finally notified about 9/11 because Monica's cousin was reported missing (and sadly was among the dead). Maybe this today was innocent, some think a later arrival to sequester had the Olympics roster and let her know, but without feeds, what kind of conclusions are we to draw?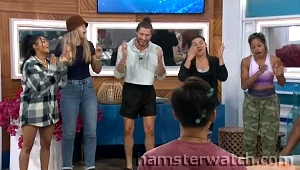 The (S)laughterhouse formalization meeting was half the house, but later there were calls of HOUSE MEETING and everyone gathered in the living room again. It turned out to be not a house meeting as we've come to think of them, but instead Claire, Hannah, Britini, Tiffany joined Christian to sing the study guide song he's been working on with some of the others. It's a toe-tapping little ditty about what days things like comps and noms happened and who was affected. So instead of hamsters studying for later comps in small groups of people they are (or aren't) affiliated with, this cast is studying together as a house? I don't get it. I did kick off the house meeting tally below, but this one should probably should have an asterisk.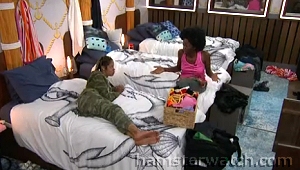 Alyssa told Brent if she wins HOH, she'd probably put up Derek X and Hannah, and of course she asked him not to tell anyone. Kyland and SarahB had a major info exchange, including him telling her about the (S)laughterhouse, and they added another pinkyswear to the tally. She said she doesn't trust Frenchie, won't give him any more info, and she'd "take a shot" at him before jury. Whitney dressed up Travis in a tight dress and heels, again. The backyard was finally opened around 11.20pm. Azah and Tiffany had a check-in while most of the others went outside. They agreed they'd both target Brent, with Azah saying she'd put him up with Derek X, and Tiffany would put him up with Alyssa. Azah said she's having a hard time being "on" all the time, but Tiffany assured her she's doing fine.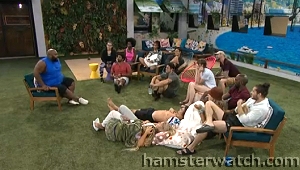 Midnight arrived and they wished Kyland a happy birthday. He said he felt it's a gift just to be there. Most of them hung out together in the yard, socializing and sharing birthday stories, between lots of nofishies.

IF YOU MISSED what came before, check my previous episode, always linked up top or from my season index, and get the feeds to catch anything you missed with Flashback!



Ratings - Now We're Off and Running edition
Ratings are based on entertainment value, and early impressions



Noms count: original/renom/twist






Yay for first night/first week feeds! Boo for TURN IT UP song opening night. Yay for a fresh cast of real-life and mostly bright people! Boo for far too many feeds blocks already. Yay for a packed premiere without a lot of filler! Boo for another round of unnecessary twists. All totalling up to a resounding neutral.





Won: TBA
HOH 0 - Veto 0 - Noms 1/0/0 - HN 1
TEAM KINGS

She's had a rough start, between not feeling well opening night, Have-not, and nominated, so it's hard to gauge her objectively. But she's handled it all pretty well and rebounded from her nom, especially after getting shmoozed by Frenchie.





Won: Week 1 safety
HOH 0 - Veto 0 - Noms 0/0/0 - HN 0
TEAM JOKERS

She's keeping a relatively low profile but she's proven to be very observant and aware of what's going on, which is more than a lot of us can say at this point. And she's likable, and has popped some good funnies. A keeper.





Won: TBA
HOH 0 - Veto 0 - Noms 0/0/0 - HN 0
TEAM ACES

He's a buffoon, and a busybody buffoon, and I find them comical especially at this early stage. That will get old fast though.





Won: Week 1 safety
HOH 0 - Veto 0 - Noms 0/0/0 - HN 0
TEAM JOKERS

She seems to have set herself up pretty well game-wise, and she isn't as continuously perky as her TikToks led us to believe she would be, and that's good. She might become problematic if she's going to tattle a lot, but we aren't there yet.





Won: Week 1 Wildcard
HOH 0 - Veto 0 - Noms 0/0/0 - HN 1
TEAM KINGS Captain

I keep thinking it's Victor when I'm listening/not watching, but otherwise I don't have much. I don't usually follow the bro-jocks around the feeds unless I have to.





Won: TBA
HOH 0 - Veto 0 - Noms 0/0/0 - HN 0
TEAM QUEENS Captain

She's one of several feedsters in there and she's playing low key so far, as she should, unlike Frenchie. She follows a lot of lesser known but superb BB Twitter accounts, and that's really encouraging. Looking forward to more from her.





Won: Week 1 safety
HOH 0 - Veto 0 - Noms 0/0/0 - HN 0
TEAM JOKERS

He's funny and savvy at the same time, and he's also empathetic and genuine, and did I say funny? I hope he sticks around a long time.





Won: TBA
HOH 0 - Veto 1 - Noms 0/0/0 - HN 0
TEAM ACES

I had high hopes for him based on his pre-BB resumé, even though he's one of few recruits this time. I figured he'd do the proper research, and he did do some, but he had a slow and near-catastrophic start. But then he won the veto, and now he's in the game.





Won: TBA
HOH 1 - Veto 0 - Noms 0/0/0 - HN 0
TEAM JOKERS Captain

What exactly is going on here? Nobody seems to be able to figure it out, but he's caused a whole lot of chaos and that makes for a whole lot of popcorn.





Won: TBA
HOH 0 - Veto 0 - Noms 0/0/0 - HN 0
TEAM ACES

She's gotten some flak for being new to BB, but bingeing however many seasons during quarantine has given her a sharper memory for prior seasons than most of us retain. Well, more than I retain anyway. I think she's in a good spot, she seems well-liked, and I'm looking forward to more from her.





Won: TBA
HOH 0 - Veto 0 - Noms 1/0/0 - HN 0
TEAM QUEENS

I'm not sure what to make of him. I like him in general, and he reacted well to his blindside nom, especially considering he thought he was tight with Frenchie, but I haven't seen as much of him as I'd like to, yet.





Won: TBA
HOH 0 - Veto 0 - Noms 0/0/0 - HN 1
TEAM KINGS

She's in the 'quirky girl' cast slot and she's filling it better than some have. She's likable and her voice isn't annoying, which her pre-season stuff indicated it might be. She might be a coaster or a sleeper and go far - I can't see anyone wanting her gone anytime soon.





Won: TBA
HOH 0 - Veto 0 - Noms 0/0/0 - HN 0
TEAM QUEENS

She's fun and funny, and personable, and she knows what's going on in there. Like Claire, she's a feedster who isn't talking about it nonstop, and the two of them have already teamed up. They could be unstoppable if they can win the comps they need and/or maneuver their way around those who do.





Won: TBA
HOH 0 - Veto 0 - Noms 0/1/0 - HN 0
TEAM QUEENS

Who?





Won: TBA
HOH 0 - Veto 0 - Noms 0/0/0 - HN 0
TEAM ACES Captain

She's extremely photogenic, and says a lot of random wacky things. That's about all I got so far.





Won: Week 1 immunity
HOH 0 - Veto 0 - Noms 0/0/0 - HN 1
TEAM KINGS

It seems like this guy can do no wrong. Surely there's a flaw of some sort? If so, it'll come out on feeds, it always does.





Won: Early ticket home
HOH 0 - Veto 0 - Noms 0/0/0 - HN 0

Replaced pre-season: tested COVID positive

Replaced by Claire pre-season, she tested positive for COVID.





Won: Early ticket home
HOH 0 - Veto 0 - Noms 0/0/0 - HN 0

Quit or ejected pre-season

Replaced by Christian pre-season, we may never know why.



Lines and Links of the Day
Lines

Wednesday
Tiffany: Is somebody calling you?
Hannah: Yeah, Christian
Tiffany: Go see what your daddy wants

Frenchie Diary: I might have made a mistake with these nominations

Frenchie Diary: This HOH has been a total, total success

Travis Diary: It hella blows being up on the block

Tiffany: Let me shut up.. Tiffany, shut the fuck up

Tiffany to Claire: I told America we'll be French kissing him bye-bye

Tuesday
Tiffany to SarahB: [Frenchie] reminds me of Devin a little bit.. he'll have an idea and next thing you know we got 13 people in the damn alliance

Tiffany to Xavier, in toga: Come here, you're looking like an African goawd! G-O-A-W-D

Frenchie: Am I seriously the only person that has ever been arrested here?

Derek F, re beers: Six baby? Six? Are they crazy? Six? Six? Dafuq we gonna do with that

Frenchie to camera: You literally put me in the house with a bunch of people that are so easy to fuckin [indiscernible], y'all made this a little too easy.. man, just write me the check

Derek X: I just hope I'm not painted as a villain

Monday
Frenchie: The best way to do this is take Alyssa off the block and even if he [Travis] goes up, Ky still goes home
Travis: No way that would happen, he's literally a girl

Tiffany: They said you will get less alcohol if you ask for it
Derek X: How do we get less than nothing?

Frenchie: [complained people were following him around the house]
Azah: Why are you intimidated by a puppy?



Links

GET YOUR FEEDS includes a free trial

Retro style show opening by Kidmenace4 on Youtube

Use my link for any Amazon Canada shopping, anytime, at no extra cost - just start your shopping trip by clicking Amazon Canada



Tally Items

Season Stats
HOHs in order: Frenchie

Veto winners in order: Derek X

Evictions in order: TBA

Cast Twitters: @CBirkenberger; @ChristieVal22; @ClaireRehfuss; @claire_does; @TheDerekFrazier; @lofiderek; @farmerFRENCHIE; @kylandyoung; @greedycalina







Linking to any page here is fine. Please don't repost content from this site (or any other) without permission, and don't repost or hotlink images.



THE REAL SHOW IS THE FEEDS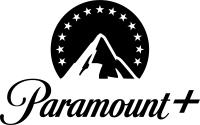 CBS All Access is now
Paramount Plus

Live air shows with ad-free plan
or legacy $5.99 plan (live TV will have some commercial breaks)
BB1 thru BB23 plus Celebs and OTT, and loads of other shows from CBS, BET, Comedy Central, Nickelodeon, MTV, Smithsonian, plus originals



VIEWER VOTES

Votes and outcomes Will be posted here



PROTECT YOUR ONLINE PRIVACY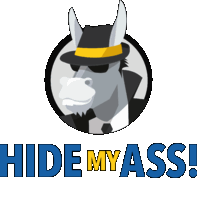 Anonymously secure your internet connection with HMA! Pro VPN - connect to our VPN service to anonymously encrypt your internet activity from prying eyes



HAMSTERWATCH SWAG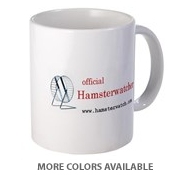 Mugs, shirts, more
Visit my Cafe Press shop





Big Brother 23 SEASON FAQ


-Day 1 July 7: CBS premiere, live move-in, feeds began
-Derek F was first to enter
-Day 85 Sept 29: 2 hour finale

Feeds are streamed by Paramount Plus, with Flashback included, with a Paramount Plus subscription. Call 888-274-5343 for account help, including cancellation.

BB23 finalist prizes are $750k for the winner and $50k* for 2nd place. 3rd place gets $10k* bonus, 4th place gets $7.5k*, 5th place gets $5k*. All except finalists receive $1k* stipend per week, including two weeks pre-season sequester.
*Amounts to be confirmed

The habitat has 94 HD cameras (no change) and 113 microphones (no change).

The recorded in-house announcements are the voice of producer Don Wollman. He and Julie Chen are the only senior staffers who have been there since Big Brother 1.