This site is about the Big Brother 22 feeds and contains spoilers! It isn't necessarily thorough: it's what I catch and/or what interests me. It's about watching hamsters: who's doing what and why. Thanks for encouraging my behavior.
Your pal, dingo





BB22 DRINKING GAME

Take a swig whenever you hear another cast rumor





QUICK LINKS & BOOKMARKS

-SIGN UP for feeds
-WATCH the feeds after signing up - disable ad blockers

-Feeds updates by @UGotBronx

Official site and socials:
-BB22 official CBS site
-Twitter
-TikTok
-Instagram
-YouTube
-Facebook

-Live show tickets - never mind, no audiences

-My Twitter - my screencaps

-Amazon Canada portal

-Dick at Night with @EvelDick

-BB Viewer Chrome Extension by @liquid8d - requires All Access account

-BB22 Wiki

-Hamster Twitters
BB USA: chron - members
BB Canada: chron - members
BB USA Celebs: chron - members

-Advice for cast friends/family

-VPN to protect your online privacy





EAST COAST AIR SHOWS

East coast air show live streams:
- 1 - 2 - 3 - 4 - 5 - 6 - 7 - 8
USE THESE LINKS AT YOUR OWN RISK
I can only vouch for #1
NO DOWNLOADS OR SIGN-INS NEEDED - BEWARE OF CLICKING POPUP ADS OR WARNINGS




Donations via Paypal are gratefully accepted!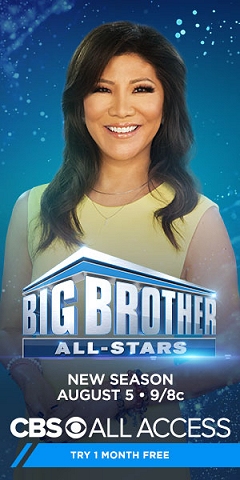 Watch Big Brother
Seasons 1 thru 22
Plus tons more CBS and Viacom content






BIG BROTHER SEASONS



CBS All Access
Seasons 1 thru 21





BIG BROTHER 22 FEEDS EXCLUSIVELY ON CBS ALL ACCESS
USE PROMO CODE 'PLAY' BEFORE AUGUST 16 FOR A FREE MONTH
All Big Brother USA seasons + most CBS shows past or present are included
$5.99 PER MONTH INCLUDING 1 WEEK FREE TRIAL or $9.99 AD FREE
COMPUTER - MOBILE - ROKU - CHROMECAST - APPLE TV - ANDROID TV - FIRE TV - XBOX 1/360 - PS4


>> >> >>

>> >> >> >> >> >>

>>

Power Status
Current HOH, veto winner, etc will be posted here

Alliance charts by @89razorskate20 will be linked here

Diary segment tallies by @clamperls4 will be linked here

Ratings Watch Overnight TV ratings will be here



Upcoming Events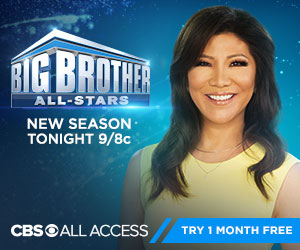 GET THE FEEDS to see the real show!

July 29, 9am PT/noon ET
Cast interviews on feeds - didn't happen

August 5, 9pm
Big Brother 22 CBS premiere, two hours, cast reveal and live move-in

August 5, 11-11.30pm PT/August 6, 2-2.30am ET
Feeds begin - get them here!
Use promo code PLAY before August 16 for a free month

CBS schedule
Sundays 8pm - Wednesdays 8pm - live Thursdays 8pm
Except no show Thursday 8/6, and Sunday 8/9 starts approx 10pm



Daily Feeds Recaps
Pre-season - July 2020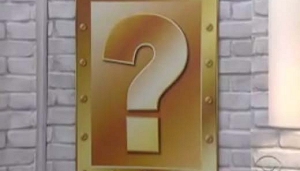 After several months of COVID-19 shutdowns and headlines, and the usual late-June season start time coming and going with no word from CBS, they finally unofficially confirmed the all-stars rumors on July 20 with a short preview of BB All-stars merchandise in the CBS Store. It didn't last long but it was enough to get the fanbase excited, and to kick off the 2020 Goofs Tally.

Later that day I heard from an inside source that the CBS premiere was scheduled for August 5, which wouldn't give them much time to virus-sequester everyone for two weeks and have them move in 8-9 days before the premiere, but maybe they'll reduce that too-long first week without us. I've also heard the staff has made many adjustments as to how they do things, with many more people planning to work from home rather than on-site, and I wouldn't be surprised if we get throwbacks to older style, less elaborate comps than we've seen the past several seasons. As with everything, all dates and plans are subject to change depending on virus numbers as well as any potential state and local mandates for workplaces.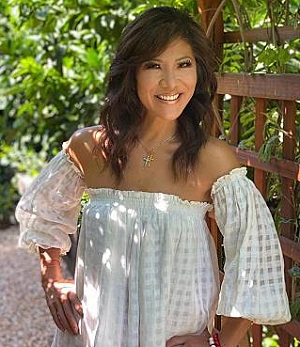 They finally broke their silence on July 23 with a press release announcing the August 5 two-hour live premiere, and weekly schedule of 8pm Sundays, Wednesdays, Thursdays. They also detailed their virus precautions, which included pre-show testing and quarantine for hamsters; plus pre-show testing, weekly testing, daily screening, PPE, and team work "pods" for staff. They also said all deliveries (such as pantry restocks) would be disinfected, and said there would be a COVID-19 compliance officer on staff to ensure guidelines are followed.

Later that day they released a new press pic of Julie and her occasional sleeves in a leafy, shady, garden setting that could be somewhere in her backyard.

After many, many cast rumors and related gossip, TV Guide (owned by ViacomCBS) posted the most-mentioned names on Thursday night, July 29, on a cast list template for the new season, but the next day, the @CBSBigBrother twitter account said the cast reveal would happen on the premiere along with them moving in live. So now we know, and we wait.

The rumored names, and TV Guide's list, are as follows. A number of them were also included with Dish Network's listings guide, in a too-random-to-be-coincidental grouping, in my opinion.

Amber Borzotra - not on later rumor lists
Bayleigh Dayton
Christmas Abbott
Cody Calafiore
Daniele Donato
Danielle Reyes - doing a BB22 recap show with BB3 Jason Guy
David Alexander
Da'Vonne Rogers
Enzo Palumbo
Ian Terry
Janelle Pierzina
Josh Martinez - may have failed virus test
Kaycee Clark - may have failed virus test
Kaysar Ridha
Keesha Smith
Kevin Campbell
Nicole Anthony
Nicole Franzel
Memphis Garrett
Tyler Crispen


Pre-season - August 2020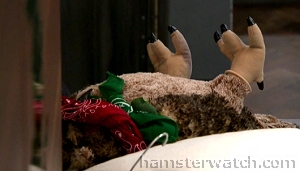 As of August 3, there's still no word as to when feeds will start, whether after the live premiere or the following week, but sign up for All Access now now to be ready, and use promo code PLAY before August 16 for a free month.

There's also no word about After Dark, but things aren't looking good on that front. If it doesn't return, it'll be a big hit for many, but especially for BB Twitter if we lose the owl or person behind the @BBADOrwell account.

They did announce a "high stakes" first night comp and "an ending that will twist up the game like never before" along with other non-specific superlatives. And house pics were finally released: see them here and here, along with a video tour with remote-Julie.

They finally announced on August 4 that feeds would begin after the west coast airing of the premiere on August 5, making this the first time we've had feeds from move-in day (night) ever, other than OTT. That means we won't miss the pivotal first days that set up the season - fantastic! sign up for All Access now now to be ready, and use promo code PLAY before August 16 for a free month. Sadly, there was no mention of After Dark in the annual press release where it's usually mentioned, and still nothing on Pop's posted schedule or various providers' cable guides, so it looks like Orwell's out.



Ratings - Virus edition
Official pics and bios will be posted here when cast is revealed, followed by individual stats and snarky comments when feeds get underway






Hooray for a season at all, in the midst of this global pandemic, and while I never want any vets, I can understand why they went with all vets this summer as it eliminated all the travel and meetings involved in the usual casting process. But super big ups and double hooray for giving us a live move-in and first night feeds! We've never had that, other than OTT. Most seasons are pretty much set up in that pivotal first week and for once, we won't have to piece together what happened from skewed edits and feeds retells. As far as how things will unfold - old school versus new, males versus females, existing alliances and grudges, we'll just have to wait and see. But after a very long wait, no communications, and many unknowns, we're finally starting at what would be the halfway point in most seasons. Production is using extra anti-virus precautions and we can just hope nobody in the cast or crew gets sick, or that California and/or LA don't close down businesses again, vaporing BB22 unfinished like happened with BB Canada 8.


Lines and Links of the Day

Tally Items

Season Stats
HOHs in order: TBA

Veto winners in order: TBA

Evictions in order: TBA







Linking to any page here is fine. Please don't repost content from this site (or any other) without permission, and don't repost or hotlink images.



THE REAL SHOW IS THE FEEDS

Live air shows in many areas
BB1 thru BB21 plus Celebs and OTT, and many other CBS shows

PROTECT YOUR ONLINE PRIVACY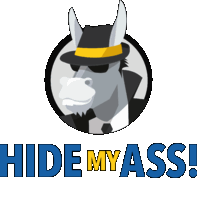 Anonymously secure your internet connection with HMA! Pro VPN - connect to our VPN service to anonymously encrypt your internet activity from prying eyes



HAMSTERWATCH SWAG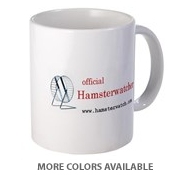 Mugs, shirts, more
Visit my Cafe Press shop






Big Brother 22 SEASON FAQ


Day 1 move-in and CBS premiere is August 5
Day 85 Finale is October 28

Feeds are streamed by CBS, and Flashback is accessible via All Access subscription. Call 888-274-5343 for account help, including cancellation.

The CBS app (by CBS Interactive) plays BB air shows and other CBS shows, as well as feeds, or you can use your browser to watch feeds on mobile devices. The same All Access link used to subscribe will lead to the feeds viewing page if you're already signed up.

BB22 finalist prizes are the same: $500k for the winner and (presumably) $50k for 2nd place. Rumors say the others get $40k for showing up.

The habitat has 94 HD cameras (no change) and 113 microphones (no change).

The recorded in-house announcements are the voice of producer Don Wollman. He and Julie Chen are the only staffers who have been there since Big Brother 1.