This site is about the Big Brother 19 feeds and contains spoilers! It isn't necessarily thorough: it's what I catch and/or what interests me. It's about watching hamsters: who's doing what and why. Thanks for encouraging my behavior.
Your pal, dingo




Protect your online privacy with HMA
Watch Big Brother UK, Survivor New Zealand, and other non-USA shows






BB19 DRINKING GAME


Take a swig whenever someone says something cringey







VIEWER VOTES


Who should get Halting Hex: stop any one of the next four evictions during live show
Voting closes July 19 9am PT/noon ET







VIEWER VOTE WINNERS


#1 Pendant of Protection: Paul
Consequence: Ramses

#2 Ring of Replacement: Christmas
Consequence: Cody, Jason, Jessica

#3 Halting Hex: TBA
Consequence: TBA









QUICK LINKS & BOOKMARKS



-Get the feeds
-Watch the feeds
-BB19 official site
-Live show tickets

-Feeds updates by @UGotBronx
-My Twitter - my screencaps
-Amazon portal USA or Canada

East coast air shows:
CanadaTV for Roku
$2/month - Global airs BB USA

East coast air show streams:
1 - 2 - 3 - 4 - 5
NO DOWNLOADS NEEDED - BEWARE OF CLICKING POPUP ADS OR WARNINGS

-Dick at Night with @EvelDick

-BB Viewer by @liquid8d
Requires All Access account

-Hamster Twitters
BB USA - BB Canada

-Advice for cast friends/family

-VPN to watch BB UK and/or to protect your online privacy




Donations via Paypal are gratefully accepted!

Click for weather forecast

Watch Big Brother
Seasons 1 thru 19
Plus tons more CBS content






BIG BROTHER SEASONS



CBS All Access
Seasons 1 thru 18

Amazon DVDs BB4 - BB3

Amazon Instant Video
BB18 - BB17
- BB16
- BB15
- BB14
- BB13
- BB12
- BB11
- BB10
- BB9
- BB8
- BB7





BIG BROTHER 19 FEEDS EXCLUSIVELY ON CBS ALL ACCESS
All Big Brother USA seasons + most CBS shows past or present are included
$5.99 PER MONTH INCLUDING 1 WEEK FREE TRIAL or $9.99 AD FREE
COMPUTER - MOBILE - ROKU - CHROMECAST - APPLE TV - ANDROID TV - FIRE TV - XBOX 1/360 - PS4

>> >> >>

>> >> >> >> >> >>

>>

ANY AMAZON.COM PURCHASE CAN BE MADE THROUGH THESE LINKS - NO EXTRA COST TO YOU
Amazon USA
- Amazon Canada
July 6-13, 2017
Power Status
Paul is Head of Household
Paul won veto/used on Josh
Alex, Cody, Ramses are nominated
Cody, Jason, Jessica, Matt are Have-not

Paul has safety for next two evictions
Christmas can opt to play in any one veto comp
Cody, Jason, Jessica are in frog suits one week
Raven has a Have-not pass


Upcoming Events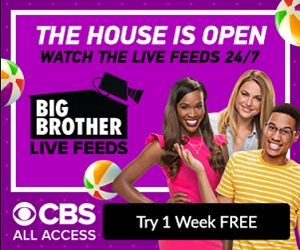 FEEDS ARE A FUN, HOT MESS and they are the real show - sign up now and get a one-week free trial

Wednesday: Jason's birthday, Christmas foot surgery
Thursday: HOH comp on the feeds


Next Shows
Wednesday 7/12 8pm - Frogs, veto comp, veto meeting
Thursday 7/13 9pm - Live eviction, HOH comp
Sunday 7/16 8pm - Den of Temptation, nominations

CBS schedule is Sundays 8pm, Wednesdays 8pm, live eviction Thursdays 9pm, on CBS (Global in Canada) - stream links to watch live online are posted in Quick Links & Bookmarks on the left sidebar

After Dark is every night on Pop (Slice in Canada) - times vary by area and provider


Other News and Weekly Stats
Special Friday show is scheduled for July 21 - chances are good this will be a Battle Back type revival

Real-time feeds updates and air show recaps are at Hamsterwatch Forum by @UGotBronx, plus cast bios/photos/links, and fun extras

Diary segment tallies by @clamperls: First week

Alliance charts by @89razorskate20: Day 17

Ratings Watch Thursday 7/6 eviction show won the hour with 1.9 rating, 8 share, 6.01 million viewers, ahead of The Wall on NBC with 0.9/4/4.47, Battle of the Network Stars on ABC with 0.7/3/3.01, and Love Connection rerun on FOX with 0.6/3/1.87.

Sunday's show won the hour with 1.8 rating, 8 share, 6.49 million viewers, ahead of Celebrity Family Feud on ABC with 1.3/6/6.76, The Simpsons and Family Guy reruns on FOX with 0.5/2/1.42 and 0.6/3/1.46 respectively, and The Wall rerun on NBC with 0.4/2/2.26.

Wednesday's veto show won the hour with 1.9 rating, 9 share, 6.41 million viewers, ahead of ESPY Awards on ABC with 1.4/5/5.30, Masterchef on FOX with 1.0/4/3.44, and Little Big Shots: Forever Young on NBC with 0.9/4/6.00.

Rating and share: adults 18-49 - Rating: percent of all TV households - Share: percent of households watching TV



Week 2 - Days 16 thru 23 - July 6 thru 13, 2017
Daily and Noteworthy Events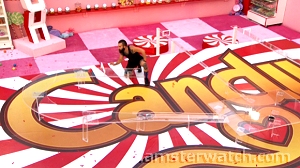 Evicted: Jillian 8-4
Head of Household: Paul
Have-nots: Cody, Jason, Jessica, Matthew
Have-not Extension: Jason
Original noms: Ramses (self per curse), Alex, Josh
Veto winner/outcome: Paul/used on Josh
Final noms: Alex, Cody, Ramses
Evicted: Cody 7-3-0

Viewer vote #2: Ring of Replacement: Who should be able to play in any veto comp of the season? Christmas
Consequence: One week frog suits for Cody, Jason, Jessica

Viewer vote #3: Halting Hex: Who should be able to halt/void one of the next four evictions? TBA
Consequence: TBA



Day 16 Thursday 7/6 The nominees' bags were packed, and before the feeds went to Kittycam for HOH lockdown, Jillian faced the camera saying Matt was campaigining against her, and that she's coming for him. Feeds came back for the usual Thursday primping (including another boobies flash by Elena 1.40pm), prepping, vote scrambling, and plans for the upcoming week. We also had "confirmation" (subject to change, of course) that Jillian will indeed be walking the plank tonight, including Josh telling us again that he's keeping Christmas, and that he'll lie about his vote to the other side afterwards.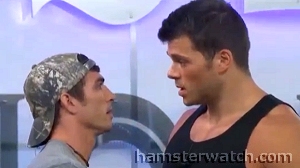 It played out as I'd posted here, with an additional vote by Kevin to evict Jillian, sending her out 8-4. Jillian and Cody gave shockfaces, Cody confronted Josh, and Jessica and Christmas went at each other on the live show.

The HOH comp was Sugar Shot, a Candy Crush theme version of the dropping balls/collecting tickets/rolly-ball that Paul hosted on OTT. As with that one, they were allowed to give their tickets to someone else to roll the ball. They had a choice of a very narrow straight chute or a sloped curve, and while several had some near-misses, Paul won after only 30 minutes or so. Cody was propped behind a candy counter, frowning and handing out tickets, and maybe something happened that I missed but after the end of the comp, we had an audio leak of production warning them (all) to say whatever they want, but do not go nose-to-nose with each other.

We had a few minutes of Jeffish with Jillian, who was confused and wrong about who voted for her to go with no corrections from Jeff, leaving the door wide open for possible revival at some point down the road.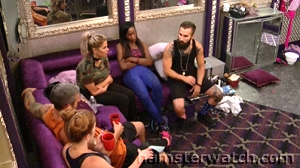 All hell broke loose then with Paul, Dominique and others peptalking Josh; Cody and Jessica moping and isolating themselves in Have-not; Paul suggested to Matthew & Raven that he put them up as pawns in order to get Cody up and out (a legit "Backdoor Plan"); Josh approaching Cody and Jessica and getting shut down; Christmas telling Paul and Dominique she'll be going for out-patient foot surgery on Monday; and Josh again attempting to talk to Jessica, alone this time, but she wasn't having it, landing yet another fight on the tally. Cody joined in and told Josh he was making "victim noises", Dominique told Josh to chill and get past it, and Josh cried alone in the lounge and explained himself to us, again.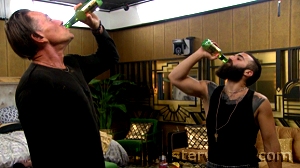 RECORD SCRATCH! After getting most of them all riled up (and fresh out of Diary), Paul pulled Alex up to HOH and told her the double-pawn plan idea was stupid, nobody knows how solid they are (Paul and Alex), and would she go up as a pawn to get Cody out? Later he told Christmas, Dominique, Matt, Raven, Kevin that he'll try to get Josh to agree to be a second pawn, giving him "a chance to be part of something," and Josh later agreed. Cue cries of "Rigged!" but as I always say, it's their show and they can do what they want - me, I'm just here for the cheap entertainment.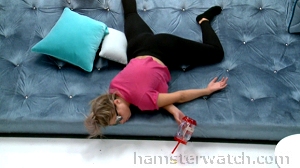 Day 17 Friday 7/7 Kevin had them and us rolling with his tales of social media and T-ball - even sourpusses Cody and Jessica laughed out loud more than once. Feedmasters had some fun with a sprawled-out napping Elena, complete with close-ups on the slow drip-drip-drip from her sippy straw. Paul dropped the "tranny" word several times, conversationally, about a TV show or movie. Raven discussed her disease and surgeries again.

The second Den of Temptation vote closed this morning and feeds went to Kittycam (with new kitties!) at 12.24pm for two and a half hours to trot them all through Liberace's Pandora's Box, where they found caricature voodoo dolls of themselves. Feeds came back to much paranoia and suspicion over who got the temptation and who got the consequence, which was apparently worded as something that could/would affect three people. Christmas told Paul she'd gotten it, and selected Cody, Jessica, Jason to be cursed.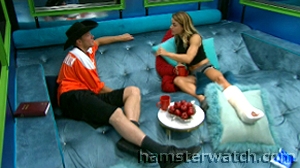 Christmas had a very long and aggressive convo with Jason about his vote, her foot, and everything else. They agreed that Kevin wouldn't lie about his vote (they blamed Ramses), and they said they'd look out for each other until jury. She also said she'll "take a solid" from him at some point, but she doesn't know when or what it'll be, adding "be prepared."

Ramses put himself on the block (from last week's curse) and Paul nominated Alex and Josh as planned, as pawns, with Cody his real target. Paul guaranteed Ramses he'd be safe and he should throw the veto, and Ramses told Dominique there's no way he'd throw a veto while on the block. Paul congratulated himself, and Cody and Jessica retired to their self-imposed Have-not exile and gloated again about how awkward they're making it for everyone else (but that isn't the case at all).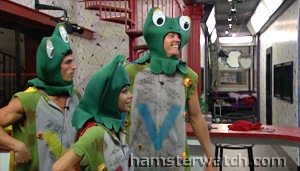 Cody, Jason, Jessica appeared in frog suits, punnily called ve-toads, which they have to wear for one week. They also have to hop everywhere they go, from lily pad to lily pad. Not surprisingly, Jason took it best, explaining their suits and rules with glee, while Cody was his usual barrel of no-fun and Jessica was somewhere in the middle. The Gruesome Twosome retired to their Have-not exile again, Jessica complaining that all her clients are seeing her in a frog suit, and Cody said at least they're doing the costume together.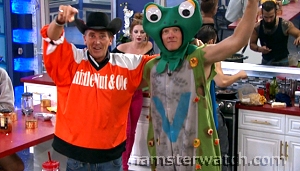 Dominique asked Cody and Jessica to be on her talk show tomorrow, separately from Christmas, to give their side(s) of the story(ies). Cody declined outright and Jessica said she'd think about it, but later told Cody that she'll just tell her story from their exile lair. Paul told Dominique and Mark they should use veto on Alex, should they win it, because she let him cut in line at the comp (and be pawned). Josh asked if he could give a speech blasting Cody if he wins.

Kevin rattled off the gifts he's got for his kids, including a used towel, empty Visine bottle, and pillowcase with blood spots. Overall it was a mostly quiet evening with feeds on Cody & Jessica or Paul pretty much all the time, with a spattering of Kevin and Jason whooping it up, plus another talk/fake chess game between Dominique and Mark, which was crashed by Christmas. Things will pick up when they do their veto tomorrow.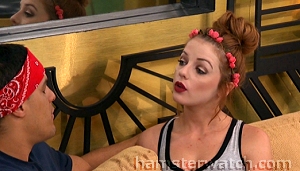 Day 18 Saturday 7/8 Paul selected Cody and Jessica to make their self-imposed Have-nots official, plus fellow frog Jason, and Matt volunteered to be the fourth. Elena and Matt were picked to play for veto with Paul and the three nominees, leaving Cody and Jessica to continue being tragic frogs.

Josh and Raven declared themselves friends forever, his alleged shower-creeping apparently forgiven, forgotten, or perhaps non-existent. Paul continued to talk up himself and give orders. He pressured Ramses some more to throw the veto, he got angry when he heard Jason had allegedly mentioned Battle Back possibility to Cody, and he described his own current incarnation to a T when he referred to Cody as "an ego, a liar, and a power hungry dickhead."


Jason Frog went for the Have-not temptation but selected the wrong color and lost the double-or-nothing challenge, earning him two weeks of slop and spikes rather than a reprieve from both. Feeds were down four and a half hours for the veto comp.

Paul won the veto, and it sounded like a complex one: start at airport security and pass through rooms with different mini comps within, including math, a maze, geography, memory from prior room items, and punching/kicking panels. Penalty delays for errors included cold water dunking/diving and gross food eating while "a big sweaty guy" leaned on or over them. Elena wasn't happy about him, nor about gagging "on national TV."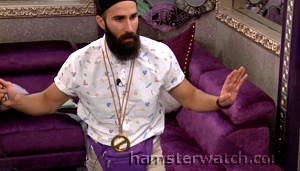 Paul's plan to backdoor Cody worked out perfectly but that wasn't good enough. Paul was angry that Ramses didn't openly throw it and said he'll "publicly humiliate" him the rest of the week, and he decided Alex would be better to stay on the block than Josh to ensure Cody goes.

Despite Paul's promise to Alex when he asked her to go on the block that he'd take her off if he won veto, she was okay with him asking her to stay up. She said that way she wouldn't have to cast a vote against Cody, but it's all mind-boggling really: we're going to end up with two voluntary nominees. Meanwhile, Tragic Frogs Cody and Jessica retired to their exile to be tragic. Paul announced a partial house meeting later to go over everything again, with everyone but Cody, Jessica, Jason, and Ramses.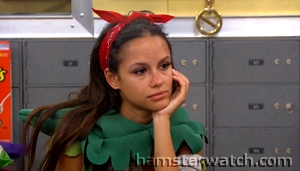 The Big Brother After Dark The Soup talk show launched again with guests Raven and Jason. It ran long, and was repetitive of the other episodes and pretty much repetitive of their daily chatter, but with Diary voices. Surprisingly, Jessica Frog attended but Cody Frog did not. As it began, Paul did his own talk show in HOH, narrating the season and the week for us, as if we'd just showed up. Well, I guess some probably did. It may have been the first time we've had dueling talk shows on the feeds.

Later, Jessica Frog went to Paul to ask for advice, and to complain about the others (Christmas in particular) having "no empathy" - pretty rich, considering the exiles' talk in HOH last week and Have-not this week. He told her to basically suck it up, find the positive, and it's not easy being the only vet. Mark and Elena passed through, with Christmas, Matt, Raven watching from downstairs, and Christmas went into social game damage control with Matt & Raven, talking about Jessica, and telling them she got this week's temptation. Still later, Paul went around retelling his Jessica convo, imitating her with a sing-song whiny voice, repeating her claims? accusations? that he's got the season all sewn up.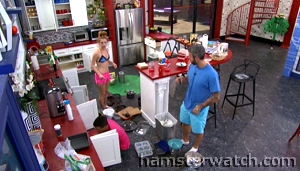 Day 19 Sunday 7/9 Team Ants staged a full-out kitchen assault but retaliation was swift as Raven, Matthew, Ramses tore apart the kitchen and built up its defenses. It won't last since hamsters inevitably leave food out, packages unsealed, and wet garbage in the cupboards, but it was an admirable effort.

Cody told Jessica he's glad they met and she's worth more than $500,000 anyway. Kevin had the first of the summer's hammock dumps. Josh did another informal live Diary of sorts for us "before the stars wake up" (his words), saying he completely trusts Christmas and Paul, he "has a loyalty" with Jason and Kevin, and he's talked too much but is learning as he goes. Dominique also did one later but I didn't catch much of hers. Christmas told Elena what she'd told Mark last night, that he could be a "fitness icon," escalating the battle for his BB soul a bit more. Elena and Christmas shared a little kiss, while leaning over Mark.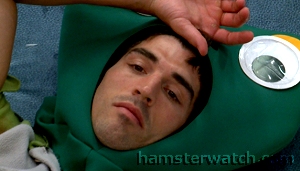 Most of the afternoon was chit-chat, gossip, and trash-talk in various circles, plus the usual planning of future hit lists. Fingers continued pointing at Ramses for various alleged crimes and Cody continued being Public Enemy #1, but Jason was rising fast in those ranks. Kevin continued dodging all bullets.

Cody and Jessica continued being isolated Tragic Frogs but they also continued getting to know each other. They moved around from Have-not to the pool to the lounge, and they hopped out for slop here and there. Evening brought more of the same, with Paul and Christmas leading the stories in HOH, many of them about their respective world travels as well as a long and often cringey chat about Gypsies.

Team Ants staged not one but two more assaults after the kitchen deep-clean - they aren't giving up easily this time, but when have they ever? Paul told Mark, Elena, Raven, Matt about night vision cameras and feedsters who zoom in on undercovers movements, and was surprised to hear it was already too late for Mark & Elena. See Extracurricular Tally way down below if you're interested in such things.. they also said they first did it before feeds began.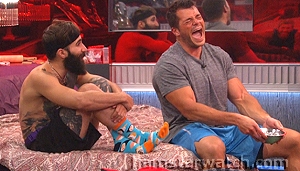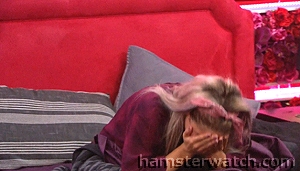 Voting for Temptation #3 Halting Hex was opened during the Sunday show.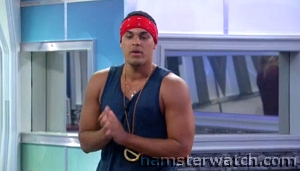 Day 20 Monday 7/10 Paul used his veto on Josh as planned, and put up Cody in his place. Feeds came back to Jessica yelling at Josh about being everybody's pawn, and Paul thanked Cody for being cool about the renom. Cody and Jessica went back to exile saying everyone thought they were blindsided but they knew it was coming.

Paul told Kevin that Ramses has been saying things about him, and told him to vote to evict Ramses this week (which will be blamed on Jason), and if asked, to lie about it and say he voted to evict Cody. Kevin agreed. Meanwhile Cody told Jessica that if Josh comes at him again, the second he gets out of there he'll tell everyone Josh is a sexual predator, referring to Josh allegedly creeping on the girls' showers. That was said by Raven on July 2 - I do not know if that's true or not, or if there were additional instances or allegations or not. Cody later made his threat to Josh, who laughed about it when he retold to Mark, Matt, Raven, Paul, Elena and others.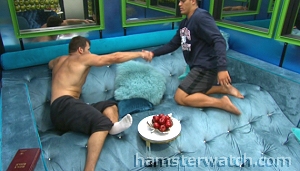 Kevin told Jason he'll never vote to evict him or Alex, and Jason said he'll extend the same courtesy. Josh and Mark agreed to watch each other's backs going forward. Kevin told Mark the game forces "nice stand-up guys" to snap, unless they choose to just sit back and watch others implode. Dominique told Raven she thinks Raven "deserves" to win to cover her medical bills, and that she (Dominique) isn't there for the $500k. Observant Hamsterwatchers will recall many prior winners said the same on their way to the money. Cody and Jessica remained isolated to themselves, with most of the others ignoring them by choice or orders. Raven made a sad-looking cake was made for the birthays: Dominique's tomorrow and Jason's Wednesday.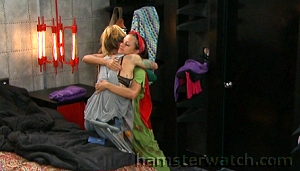 Christmas made a formal announcement to them that she'd be having foot surgery on Wednesday (originally it was going to be today) and expects to be back Thursday. That was behind fishies, but apparently Cody walked out midway, and most of them agreed that was over the line, "personal," and another reason to vote him out. Jessica and Christmas met just afterwards to go over their various loops of their feud, but they ended with a hug. Retells ensued, like they do.

They got new bowls and towels from the CBS store and were alternately excited and paranoid about their meaning. A lengthy pool game took place later, complete with fights over rules and everyone but Cody & Jessica watching, most of them more invested in it than they seem to be in the bigger game they're all playing. They hollered HAPPY BIRTHDAY to Dominique at midnight, and tried to force a lap dance on her featuring Raven, Jason Frog, and Josh's ass, but she wasn't having it.

Tuesday is PRIME DAY! Start your shopping trip with my link for Amazon USA or Amazon Canada!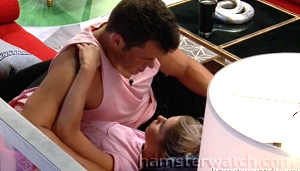 Day 21 Tuesday 7/11 Mark and Elena got busy, adding an afternoon item to the sex events tally below. Afterwards they looked like a romance novel cover, and Mark told Dominique he needs to start making better decisions. The camera came out in the form of Snapchat goggles, Dominique told Josh she'd visited the site Jesus died during a "trance" out of body experience, and her birthday cake was served. Jessica Frog broke down to Cody Frog, citing slop constipation and general misery. Paul announced plans to do some James-style pranks. Josh drank the first of his daily pickle juice drinks, a result of losing last night's pool bet - he didn't like it.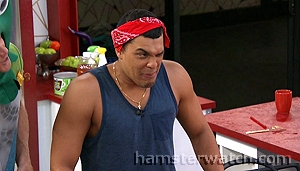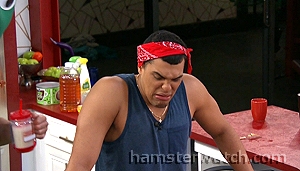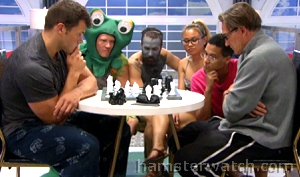 Raven told Matt that she'd met Paul in March, and that he'd told her he'd seen the leak about her being in the cast and the pic of them before he was sequestered. The Tragic Frogs hung out in the bathroom and socialized for awhile, and Cody confessed his actual age to Elena, Dominique, Raven, Matt. I don't think he told them he has a little girl. Several worked out in the living room, including Mark Joshlifting until BB said "stop that."

Late evening brought a chess game that looked like a piece of performance art, and it turned out Mark takes chess VERY seriously, getting snappy at Josh for standing behind him, grumpy in general about having so many spectators, and snippy later about Christmas having dropped comments during play. Paul joined him for a round of anti-Christmas discussion, along with Dominique, mostly about her unsolicited advice and constant corrections. All in all it was a pretty quiet night until midnight brought Jason's birthday, and he was pummelled with pillows. Late night had Ramses working hard to convince Alex and Jason that Kevin's working with Paul, and swearing he wasn't the hinky vote last week.



Day 22 Wednesday 7/12 Christmas went off for her foot surgery and things were relatively quiet, at least until Raven slipped coming down the spiral stairs in socks. Her crash wasn't seen on feeds but it was definitely heard, and it sounded bad - Flashback 7/12 3.17pm. Her fellow hamsters sprung into action and got her down safely, noting her foot was bleeding quite a bit, and she said she also banged her head and elbow. She was seen to in Diary and returned shortly after, and later went back in to get five stitches in her foot.

Cody had developed a rash and got some cream for that, and all three frogs got fresh new suits. Cody told Jessica about his brother Dillin who died in a motorcycle crash, and when she asked how many people he'd killed as a sniper, he said he didn't know but probably more than anyone else in the battalion. She pressed for numbers, and he acknowledged "between 10 and 20." Mark made a comment about Elena's top which wasn't on feeds, but she was clearly annoyed by it. It was a tight top she said she'd worn "in public" before, and he said it'd be like him walking around in a tank top.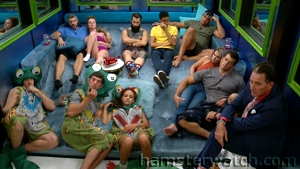 Big Brother After Dark Talk Soup began with Alex, which was basically a rerun of Alex's pre-show Jefferview, and the crowd was anything but riveted. She was followed by Ramses, whom Dominique shaded a bit asking things like who he thought got the first night $25k. Ramses said he had an idea but wouldn't name names. Then came Cody, who had previously declined being on the show, but he had told Jessica he'd do it tonight to stir things up - Flashback 7/12 10.35pm.

NOTE Cody and Christmas had a lengthy meeting this morning, where he told her Mark knew about his Secret Plan to backdoor Paul, and also that Mark and Dominique had told him "fuck Christmas" and they'd vote her out once she went up instead of Paul, along with Matt and Elena. This is one of the many, many convos recapped daily at Hamsterwatch Forum by the tireless @UGotBronx.

Dominique's interview with Cody derailed in a number of ways, mostly from her asking game questions rather than her usual fluff, and Cody grabbing opportunities for his agenda(s). Cody said he didn't like Paul last season, Paul rose to some bait about "communication" or lack thereof, and Cody mentioned "The Outsiders" as a group. Cody also said he'd never campaign against Alex, and that he hoped Jessica and Raven will go far. He reiterated that Jessica didn't know about his Secret Plan to backdoor Paul, and he made a few victim noises about Jessica being supposedly shunned on his behalf. At one point he said "one or two people" knew about a decision and Mark pushed hard to ask which decision and who knew about it, but Cody refused to answer. Josh tried to ask something but Cody cut him off, saying "you don't exist in my book."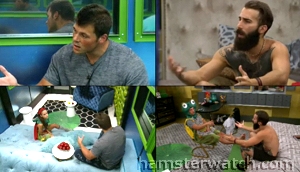 The aftermath was swift, severe, and chaotic as everyone ran around doing damage control laced with paranoia. Mark was annoyed; Paul, Matt, Raven were annoyed; and Kevin was stirring pots with things like "he's saying Mark and Matt knew, he just came down on Paul, and don't tell me Jess didn't know." Mark raised his voice at Jessica, clearly frustrated with being implicated, and Jessica played up how she was "bullied" all week. Then she broke Mark's frustration with the tears that are always kryptonite to him, he apologized for ignoring her all week, and they parted with a hug.

Paul and Cody compared notes, including "Mark and Dom are thick as thieves" from Cody. Jason thought they could get Ramses out now (no), Cody suggested he lie and say he voted to evict Cody after the fact in order to figure out who did. Dominique and Paul had a lengthy rehash of the show and the questions, including Matt and Mark, and Dominique went around doing her own damage control interviewing everyong about how the show went.

All in all it was way too much for me to keep track of it all and retells/rehashes are still underway at 1.30am, but I think I've hit the highlights. Unless things change drastically, I think Cody will still go on a 7-3-0, with Jessica, Jason, and Kevin voting to evict Ramses, and no votes to evict Alex. Bottom line, it was a night of tremendous feeds, and we'll have Thursday's HOH comp on feeds to keep it going - sign up now and catch it all!



Ratings - Trainwreck in a Dumpster Fire edition
Ratings are Monday's, based on entertainment value




I wish we could have just had the 16 rookies as they were introduced. It's one thing to have most of them hanging on Paul's every word, but it's another to have them emulating him with regular talk shows and solo camera talks. I'm surprised they didn't put the Josh/Cody candy comp confrontation on the show, and I'm equally surprised they did include Paul's cockamamie Matt/Raven pawn plan. I'm not a fan of the repetitive parades in and out of the Den of Temptation, but they have gone the extra mile decorating it. To their credit, feeds have been mostly up other than during comps, but they absolutely should not put Jeff's evictee QAs on all feeds on Thursdays when everything's at its most volatile. They should do that on Feed 4 like they did OTT Live Diaries and let the rest of the feeds play. For that matter, they should also bring back live Diaries - once a week would be easy to do, and an excellent addition.





Won: 1st eviction safety
HOH 0 - Veto 1 - Noms 2
NOMINATED
I like her say-it-like-it-is and her competitive spirit, and I love how she was able to boost her stock with the other, larger side while staying in good with her original outcast teamies. Normally anyone who's okay being a voluntary pawn deserves their death sentence but she really didn't have much choice and it looks like she'll be just fine Thursday, and with a past favor feather in her cap she can call up later.





Won: Temptation #2 play in any veto comp
HOH 0 - Veto 0 - Noms 2
Her social game is strong, too strong for me. Her sheep-gathering convos feel transparently condescending and self-serving but they seem to be working, which probably says more about her sheep than about her. I'm enjoying her subtle tug-of-war with both Dominique and Elena for Mark's BB soul, and her not so subtle battle for the season with Paul. As for her foot and going out for surgery, the decision to return is between BB, her doctor(s), and herself. I'm steering clear of that one.





Won: 1st eviction safety; 1 week frog
HOH 1 - Veto 0 - Noms 1
NOMINATED
Hamsters and feedsters jumped on him Monday for saying he'll tell everyone after he gets out that Josh is a shower peeper and sexual predator. That came from Raven a week ago, and all of them were all over it then. Now that Josh is back in their good graces, Cody's the bad guy for repeating it. I don't understand. I'm not defending Cody as I think he's a lump of wet driftwood, but fair's fair and context is everything. That said, he's essentially removed himself from the game as much as Megan did, and he isn't doing anything to save himself or even to help Jessica after he's gone. It's a foregone conclusion we'll be seeing him frown at Julie and Jeff on Thursday, but maybe he'll battle back to make more victim noises on July 21.





Won: 1st eviction safety
HOH 0 - Veto 0 - Noms 0
Her social game is also strong but it's different, and I think she's lagging behind Christmas and Paul on that score. She's mostly laying so low she's barely there most of the time, but then she revs it up for her talk show. She's usually not the best part of her talk show but at least she has her master's degree and nuclear engineering to fall back on. I've never been a fan of religion in the habitat or the game, and she's bringing that to new celestrial heights.





Won: 1st eviction safety
HOH 0 - Veto 0 - Noms 0
I still don't know what to think of her. She's brash, brassy, and gossipy, but I really have no idea how much of her BB game is intentional and how much is accidental. She does seem to have an easy lead in the Battle for Mark's BB Soul because she's got him by his dangly bits.





Won: 1st eviction safety; 1 week frog
HOH 0 - Veto 0 - Noms 0
His stories always seem to have some cringe-worthy element but he tells them well, so I'm still torn. He hates slop and he complained about it a lot at first but he's been a good sport about his frog and hoppety-hopping around. He's landed in Paul's cross-hairs for an early exit but Paul's reign is over so who knows how that will pan out? I do love it when they get Jason all hopped up on caffeine because it annoys the rest of them so much.





Won: 1st eviction safety; 1 week frog
HOH 0 - Veto 0 - Noms 0
Unless something drastically changes after her victim noise walks the plank, Ms 'I don't want a showmance' 2017 will be remembered for nothing else, and it isn't a showmance people are rallying behind.





Won: 1st & 2nd eviction safety
HOH 0 - Veto 0 - Noms 1
He's a doofus and an oaf, but he rose from being everyone's target last week to volunteer pawn to veto'd to safety, and his stock's still rising. He laughed off Cody's threats to tell the world he's a sexual predator, yet nobody's told him how everyone was saying that last week.





Won: $25,000; 1st eviction safety; couldn't be 1st HOH
HOH 0 - Veto 0 - Noms 0
He's got likability, easy charm, hilarious stories, and a tremendous get-around social game, with one hinky vote in his pocket and another on the way. He's really the total package for Hamsterwatchers on Team Fun Feeds, and I hope he sticks around all summer. He's the only one of this motley crew who's worth watching for watching's sake.





Won: 1st eviction safety
HOH 0 - Veto 0 - Noms 0
Ups not for his own watchability, but for the ongoing battle to win him over. I don't know why he's the hottest commodity in there but they seem to think he is. Dominique and Christmas alternate having Deep Meaningful Conversations with him, Elena has the sex, bedgames, and makeouts with him, and Josh and Kevin are both cozying up to him as well. Where will it all end?





Won: 1st eviction safety
HOH 0 - Veto 0 - Noms 0
He's the one who needs a daily screencap to remind us he's still there, but pretty soon he'll be well known for illegal Have-not snacking.





Won: 1st week safety; Temptation #1 safety next 3 evictions
HOH 1 - Veto 1 - Noms 0
HEAD OF HOUSEHOLD
WON VETO/USED ON JOSH
His backdoor plan worked well, but it would have been more impressive if he didn't bang them and us over the head about it multiple times a day. Ditto with having three volunteers on the block. Ditto with making fries, herding sheep, life and travel stories, and breathing. He's already put in more total hours talking at us in a couple weeks than James did all season, and that's one of the things he and everyone else slams James hardest for. A little Paul goes a long way, and he's gone there.





Won: 1st eviction safety; Mandatory nominee once
HOH 0 - Veto 0 - Noms 1
NOMINATED (put himself up per curse)
He seems like a little boy plopped into a sea of barracuda. He's been blamed for Kevin's $25k, Kevin's hinky vote, and for throwing a veto comp while on the block (nevermind that he put himself there), he's the new Public Enemy #1, and he doesn't do anything to fix the situation. He doesn't do much entertainment-wise to make up for it either. He seems nice enough, but nice usually doesn't help much in this game, especially when combined with oblivious.





Won: 1st eviction safety; Have-not pass
HOH 0 - Veto 0 - Noms 0
Did she have a teeny bit of conscience poking her when the whole 'Josh is a sexual predator' thing hit? I don't know if he did peep at her, if she thought he peeped at her, or if she made it all up, but the story circulation originated with her. Both Christmas and Dominique have said they want her to win the season, and whether they mean that or are just saying it now in a gaming type of way, it's the kind of thing that's changing BB from what it once was to whatever it's evolving into. Many of the things we used to say BB isn't, it now is: a team competition, a dating show, and a charity.





Won: Nothing
HOH 0 - Veto 0 - Noms 2
She gave us a good shockface when Julie spoke her fate, but she hadn't done much to prevent it. She wasn't there long enough to do a lot, but she didn't really do much that was memorable except repeat convos (at lightspeed), plan future shows to be on, and be on the block. Virtually everyone else campaigned their brains out around her while she was at summer camp, so it's no surprise she didn't know who did and didn't vote for her. She wasn't cut out for this game and she also attracted some political attention that nobody needs. Many use BB to escape from that kind of thing for a little while.





Won: 1st eviction safety
HOH 0 - Veto 0 - Noms 1
Like Cameron, there isn't much to say since she left before feeds began. A lot of drama was stirred up by, around, and/or because of her, including a Josh rant we saw on the premiere sans context, and an alleged sabotage lie about a comment Jessica allegedly made about Alex. When Megan got home, she released a statement saying she left because of PTSD from a prior assault. You'd think those things would be discovered and addressed during the lengthy audition process, but who knows? We may never know the entire true story as we'll only have hearsay and edits to go by, but I wish her well.





Won: Nothing
HOH 0 - Veto 0 - Noms 1
What is there to say when they're gone before feeds start, other than it stinks? They were probably wise to get him out because he's a big fan who knows the show, and he's brainy to boot. At least he had not one but two comp-shots to save himself, even though he opted for a third comp to evict rather than the vote that got him the non-coveted first boot spot. He seemed likable enough and he tried some twerkish moves to save himself but alas, it wasn't enough. He dropped a hamster line in Diary which was fun, but anyone going before feeds still stinks.






Lines and Links of the Day
Lines

Thursday
Julie: [Either Jillian will go] or Christmas time in the house will end - thank you for laughing

Jillian to Jeff about the 2 extra votes: Maybe Alex, Jason? Maybe Josh? I know it wasn't Kevin

Josh: I respected you so much
Jessica: You lied to my face, I don't respect liars

Cody: Straight victim noise, you sound like a child.. get over it, everyone has a story, Josh
Jason: It's good TV

Dominique to Josh: Why do you feel like you have to explain yourself?

Jessica: This isn't a game anymore, this is personal attacks and that isn't what I signed up for

Ramses to Alex: What was the vote, 8 to what?

Kevin: Now everyone's in control.. it used to be 1 or 2 people in control, now it's like 12 people in control

Friday
Kevin: If you want to be an alcoholic, coach T-ball

Mark: I just don't want to be a Have-not
Matt: I don't care, I'll be a Have-not
Mark: Well if you take it, I'll take it too

Cody: Sometimes it's good to be an idiot, I'd rather be an idiot than a pussy

Saturday
Paul: I understand the emotions this game brings - what I don't understand is an ego, a liar, and a power hungry dickhead

Kevin: You don't go against guys who carry guns and are gonna kill you

Paul: If Alex wins [HOH] I will go up as a pawn - oh wait I can't, fuck!

Paul: Think it's easy for me in this game? It's not
Jessica: You have three weeks safety and everyone follows you like you're God

Elena: A big fat sweaty guy was laying across my chest, normally I charge for that

Kevin: I want to thank Wiz Khalifa for coming in tonight and performing

Sunday
Kevin: Why are we so tired, are they drugging us?

Big Brother: RIBBITTT

Jason: A long time ago I tried out for Amazing Race and American Idol
Jessica: Can you sing?
Jason No

Jessica Frog to Cody Frog: I would call you if there was a zombie apocalypse

Jessica Frog: Paul said I need to emotionall disconnect from the game
Cody Frog: I can't do that.. everything I do, I put my passion in it

Alex: They won't let me go in the DR with my bathing suit but you guys have to go in with no shirts

Monday
Kevin to Mark, about everyone: I just torture them all day

Jason to self: I suck at this fucking game!

Alex: You don't just choke someone without asking!

Mark: It just felt good
Elena: But there was no end game
Mark: But it felt good

Alex about Jessica: Her hair's falling out!

Cody: It's more about men, grown men that make victim noises

Tuesday
Dominique: This is TMI, when I get comfortable I share too much information
Paul: I like it
Dominique: My breasts feel like freaking rocks

Mark to Dominique: It's weird, everything is on a live feed, everything's on the internet.. I need to make better decisions

Kevin about his hair: I don't know how that blond got there, I never did that in my life.. woke up one day, owed money to God, it just came

Alex: They keep saying they can't trust you
Jason: You can't trust anyone in this motherfucker!

Wednesday
Cody: I expected others to stay loyal to me, but they didn't

Cody: I'm not a dumb dumb

Jessica to Cody: I came into this thinking I was gonna get a break from reality, and this is just a nightmare



Links

GET YOUR FEEDS

Use my links for any Amazon shopping, anytime, at no extra cost - just start your shopping trip by clicking Amazon USA or Amazon Canada

Paul's HOH blog (video)

Big Brother 19: The Saga Episode 2 by @WilHeuser

Weekly QA with Allison Grodner by Matt Carter Media

Julie on the state of the season by Brian Porreca for THR

Please tweet me @hamsterwatch for extra good or extra funny things you come across thru the season - thanks in advance!


Tally Items
Extracurricular Tally

Fights: 4
6/29 Premiere #2: Josh vs Megan
7/6 live show: Jessica vs Christmas
7/6 HOH comp: Josh vs Cody (not on feeds or show)
7/6 10.10pm: Jessica vs Josh, plus Cody

Pinkyswears: 2
Raven and Paul on premiere
Raven and Matt 7/11 7.56pm

Makeout pairings: 2
Cody/Jessica, Mark/Elena

Sex events: 3
7/2 3.12am Cody, Jessica
7/6 3.25am Mark, Elena
7/11 2.44pm Mark, Elena

Injuries: 3
Mark's dislocated finger in 1st HOH comp
Christmas's broken foot
Raven's stair crash and foot stitches

Better alternatives to Jeffish: 1
Kittycam featuring Rancho Coastal Humane Society adoptables

Premature (pre-feeds) evictions: 2
Cameron, Megan

Pre-season makeover and photo replacement: 1
Megan

Epic Twitter battles: 2
6/19 Dr Will vs Meech, plus BB18 Natalie, BB14 Danielle, Russell Hantz
6/22 Evel Dick vs James Huling



CBS Goofs

1 Misspelled 'Hitmen'
2 Pop mixed up BB seasons with AD seasons
3 Mistook USA for 'the world'
4 To/too error
5 Too many seasons for Frank
6 Conflicting Christmas ages
7 Pop had a midnight/day problem
8 Misspelled Raven
9 Random things in bikini photos
10 'An New Season'
11 Photoshoot spoilers
12 Leaked two upcoming votes
13 This season is 92 days, not 99
14 Thumbnail on feeds slider shows BB18
15 Misspelled 'receive' on tickets site
16 Misspelled 'replacement' on YouTube
17 Control room monitors on 7/6 live show
18 Day count error on 7/9 show
19 Misspelled 'drinkware'



Season Stats
HOHs in order: Cody; Paul

Veto winners in order: Alex; Paul

Evictions in order: Cameron 8-3-2; Megan (quit); Jillian 8-4

Pre-jury Twitters: @CameronHeard210; @MeganAnnBB19







Linking to any page here is fine. Please don't repost content from this site (or any other) without permission, and don't repost or hotlink images.



THE REAL SHOW IS THE FEEDS


NEXT-DAY AIR SHOWS
Live air shows in some areas
BB1 thru BB19 and many other CBS shows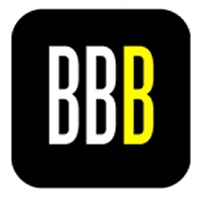 BIG BROTHER BUDDY
Get push notifications for all the big feeds events - iOS or Android


HAMSTERWATCH SWAG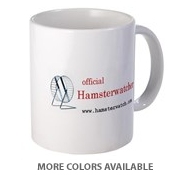 Mugs, shirts, more
Visit my Cafe Press shop






Big Brother 19 SEASON FAQ


Day 1 Move-in was June 21
Day 8 CBS premiere is June 28
Day 9 Feeds begin June 29
Day 92 Finale is September 20

Feeds are streamed by CBS, and Flashback is accessible via All Access subscription. Call 888-274-5343 for account help, including cancellation.

Air shows on CBS (Global in Canada) are Sundays 8pm, Wednesdays 8pm, eviction Thursdays 9pm.

Big Brother After Dark on Pop TV (Slice in Canada) is every night midnight to 3am, except Thursdays 1am to 3am. The aired blocks are live (or recorded earlier the same night, depending on your cable provider).

The CBS app (by CBS Interactive) plays BB air shows and other CBS shows, as well as feeds, or you can use your browser to watch feeds on mobile devices. The same All Access link used to subscribe will lead to the feeds viewing page if you're already signed up.

BB19 prizes are the same: $500k for the winner and $50k for 2nd place. Stipend for the others is $1,000 per week again, including pre-show hotel and jury sequester. Paul is probably getting more, and possibly Christmas as well.

The habitat has 87 HD cameras and over 100 microphones.

The recorded in-house announcements are the voice of producer Don Wollman. He and Julie Chen are the only staffers who have been there since Big Brother 1.