This site is about the Big Brother 17 feeds and contains spoilers! It isn't necessarily thorough: it's what I catch and/or what interests me. It's about watching hamsters: who's doing what and why. Thanks for encouraging my behavior.
Your pal, dingo




Protect your online privacy
Watch geoblocked content





UPCOMING EVENTS



Big Brother 19
June 28: 2-hour Premiere

Big Brother Canada 5
March 11: Day 1 Move-in
March 15: Premiere
March 16: Feeds began
May 18: Day 69 Finale







QUICK LINKS & BOOKMARKS



-Feeds updates by @UGotBronx
-My Twitter - my screencaps
-Amazon portal USA or Canada

-Watch the feeds
-Archive air shows
-VPN for outside Canada

East coast air shows:
CanadaTV for Roku $2/month

East coast air show streams:
1 - 2
NO DOWNLOADS NEEDED - BEWARE OF CLICKING POPUP ADS OR WARNINGS

-Dick at Night with @EvelDick

-Latest alliance chart by @89razorskate20

-Latest Diary tally by @clamperls

-BB Viewer by @liquid8d
May require VPN

-CBS All Access

-Hamster Twitters
BB USA - BB Canada

-VPN to watch BB Canada and other international Big Brother shows

-Shop Roku or Chromecast




Donations via Paypal are gratefully accepted!


Watch Big Brother
Seasons 1 thru 18
Plus tons more CBS content






BIG BROTHER SEASONS



CBS All Access
Seasons 1 thru 18

Amazon DVDs BB4 - BB3

Amazon Instant Video
BB18 - BB17
- BB16
- BB15
- BB14
- BB13
- BB12
- BB11
- BB10
- BB9
- BB8
- BB7




ANY AMAZON.COM PURCHASE CAN BE MADE THROUGH THESE LINKS - NO EXTRA COST TO YOU
Amazon USA
- Amazon Canada




Hamsterwatch sections
Daily Hamsterwatch latest episode
Live feed updates, screencaps, flashbacks
Big Brother 18 live feeds includes Flashback, Big Brother After Show, special features and interviews
Big Brother adult page - explicit! Over 18 only - updated with Emmett, Will Wikle, Kara, Lane, Brendon, Nick

Hamsterwatch Twitter
Hamsterwatch Screencaps screencaps from the feeds, after BB15
Hamsterwatch Twitpic screencaps from the feeds, before BB16
Hamsterwatch Swag - shirts, mugs, undies, etc

Big Brother 18 daily index
Big Brother 17 daily index
Big Brother 16 daily index
Big Brother 15 daily index
Big Brother 14 daily index
Big Brother 13 daily index
Big Brother 12 daily index
Big Brother 11 daily index
Big Brother 10 daily index
Big Brother 9 daily index
Big Brother 8 daily index
Big Brother 7 All Stars daily index
Big Brother 6 daily index
Big Brother 5 daily index
Cowboyisms (BB5)
Hollyisms (BB5)





Official Big Brother sites

Big Brother 18 live feeds

On Camera Audiences live show tickets - free but very limited availability
CBS Big Brother 18
CBS has removed prior seasons' archives

Big Brother Canada





Official Big Brother on Twitter - see all on my Twitter list

Big Brother HOH
CBS Big Brother
Julie Chen
Alison Grodner
CBS Tweet





Former hamsters on Twitter - see all on my Twitter list

BB1/7 Chicken George Boswell
BB1 Will Collins (Will Mega)
BB1 (Jean) Jordan Bereni
BB1 Eddie McGee
BB1 Brittany Petros
BB2 Kent Blackwelder
BB2 Sheryl Braxton
BB2 Hardy Hill
BB2 Dr. Will Kirby
BB2 Bunky Miller
BB2 Nicole Nilson Schaffrich
BB2 Justin Sebik
BB2 Krista Stegall
BB3 Chiara Berti
BB3 Amy Crews Ouellette
BB3 Lisa Donahue
BB3 Jason Guy
BB3 Danielle Reyes
BB3/7 Marcellas Reynolds
BB4 Erika Landin
BB4 Jack Owens
BB4 Jun Song

BB5 Cowboy Michael Ellis
BB5 Holly King
BB5 Marvin Latimer
BB5 Scott Long
BB5 Adria Okins & Natalie Montgomery
BB5 Will Wikle
BB6 Beau Beasley
BB6/7 Howie Gordon
BB6 Sarah Hrejsa
BB6 April Lewis
BB6/7/14 Janelle Pierzina
BB6/7 James Rhine
BB6/7 Kaysar Ridha

BB8 Joe Barber
BB8 Daniele Donato
BB8 Evel Dick Donato
BB8 Mike Dutz
BB8 Dustin Erikstrup
BB8 Kail Harbick
BB8 Carol Journey
BB8 Jen Johnson
BB8 Amber Siyavus
BB8 Eric Stein

BB9 Alex Coladonato
BB9 Natalie Cunial
BB9 Jen DiTurno
BB9 Neil Garcia
BB9 Amanda Hansen
BB9 Chelsia Hart
BB9 Sheila Kennedy
BB9 Matt McDonald
BB9 Parker Somerville aka Parker Delon
BB9 James Zinkand

BB10 Michelle Costa
BB10 Steven Daigle
BB10 Memphis Bob Garrett
BB10/14 Dan Gheesling
BB10/11 Jessie Godderz
BB10 Brian Hart
BB10 Renny Martyn
BB10 Libra Thompson

BB11 Braden Bacha
BB11 Chima Simone Benson
BB11 Kevin Campbell
BB11 Laura Crosby Stein
BB11 Russell Kairouz
BB11 Jordan Lloyd
BB11 Natalie Martinez
BB11 Michele Noonan Ross
BB11 Jeff Schroeder
BB11 Ronnie Talbott
BB11 Lydia Tavera
BB11 Casey Turner

BB12 Kristen Bitting
BB12 Lane Elenburg
BB12 Ragan Fox
BB12 Andrew Gordon
BB12/14 Britney Haynes
BB12 Kathy Hillis
BB12 Matt Hoffman
BB12 Hayden Moss
BB12 Enzo Palumbo
BB12/13 Rachel Reilly
BB12/13 Brendon Villegas
BB12 Annie Whittington

BB13 Kalia Booker
BB13 Porsche Briggs
BB13 Dominic Briones
BB13 Cassi Colvin
BB13 Lawon Exum
BB13 Keith Henderson
BB13 Shelly Moore
BB13 Adam Poch

BB14 Ashley Iocco
BB14 Danielle Murphree
BB14/18 Frank Eudy
BB14 Ian Terry
BB14 Jenn Arroyo
BB14 Jodi Rollins
BB14 Joe Arvin
BB14 JoJo Spatafora
BB14 Kara Monaco
BB14 Shane Meaney
BB14 Wil Heuser
BB14 Willie Hantz

BB Canada AJ Burman
BB Canada Alec Beall
BB Canada Aneal Joshua Ramkissoon
BB Canada Andrew Monaghan
BB Canada Danielle Alexander
BB Canada Emmett Blois
BB Canada Gary Levy
BB Canada Jillian McLaughlin
BB Canada Kat Yee
BB Canada Liza Stinton
BB Canada Peter Brown
BB Canada Suzette Amaya
BB Canada Talla Rejaei
BB Canada Tom Plant
BB Canada Topaz Brady

BB15 Aaryn Gries
BB15 Amanda Zuckerman
BB15 Andy Herren
BB15 Candice Stewart
BB15 David Girton
BB15 Elissa Reilly Slater
BB15 GinaMarie Zimmerman
BB15 Helen Kim Fitzpatrick
BB15 Howard Overby
BB15 Jeremy McGuire
BB15 Jessie Kowalski
BB15 Judd Daugherty
BB15 Kaitlin Barnaby
BB15 McCrae Olson
BB15 Nick Uhas
BB15 Spencer Clawson

BB Canada 2 Adel Elseri
BB Canada 2 Allison White
BB Canada 2 Andrew Gordon
BB Canada 2 Anick Gervais
BB Canada 2 Arlie Shaban
BB Canada 2 Heather Decksheimer
BB Canada 2 Ika Wong
BB Canada 2 Jon Pardy
BB Canada 2 Kenny Brain
BB Canada 2 Kyle Shore
BB Canada 2 Nate Sandri
BB Canada 2 Neda Kalantar
BB Canada 2 Paul Jackson
BB Canada 2 Rachelle Diamond
BB Canada 2 Sabrina Abbate
BB Canada 2 Sarah Miller
BB Canada 2 Scott Bosse

BB16 Amber Borzotra
BB16 Brittany Martinez
BB16 Caleb Reynolds
BB16 Christine Brecht
BB16 Cody Calafiore
BB16 Derrick Levasseur
BB16 Devin Shepherd
BB16 Donny Thompson
BB16 Frankie Grande
BB16 Hayden Voss
BB16 Joey Van Pelt
BB16/18 Nicole Franzel
BB16 Paola Shea
BB16 Jocasta Odom
BB16 Victoria Rafaeli
BB16 Zach Rance

BB Canada 3 Ashleigh Wood
BB Canada 3 Bobby Hlad
BB Canada 3 Brittnee Blair
BB Canada 3 Bruno Ielo
BB Canada 3 Graig Merritt
BB Canada 3 Johnny Colatruglio
BB Canada 3 Jordan Parhar
BB Canada 3 Kevin Martin
BB Canada 3 Godfrey Mangwiza
BB Canada 3 Naeha Sareen
BB Canada 3 Pilar Nemer
BB Canada 3 Risha Denner
BB Canada 3 Sarah Hanlon
BB Canada 3 Sindy Nguyen
BB Canada 3 Willow MacDonald
BB Canada 3 Zach Oleynik

BB17 Audrey Middleton
BB17 Austin Matelson
BB17 Becky Burgess
BB17 Clay Honeycutt
BB17/18 Da'Vonne Rogers
BB17 Jace Agolli
BB17 Jackie Ibarra
BB17/18 James Huling
BB17/OTT Jason Roy
BB17 Jeff Weldon
BB17 Julia Nolan
BB17 John McGuire
BB17 Liz Nolan
BB17 Meg Maley
BB17 Shelli Poole
BB17 Steve Moses
BB17 Vanessa Rousso

BB Canada 4 Cassandra Shahinfar
BB Canada 4 Christine Kelsey
BB Canada 4 Dallas Cormier
BB Canada 4 Jared Kesler
BB Canada 4 Joel Lefevre
BB Canada 4 Kelsey Faith
BB Canada 4 Loveita Adams
BB Canada 4 Maddy Pavle
BB Canada 4 Mitchell Moffit
BB Canada 4 Nicholas Paquette
BB Canada 4 Nikki Grahame
BB Canada 4 Paige Distranski
BB Canada 4 Philippe Paquette
BB Canada 4 Ramsey Aburaneh
BB Canada 4 Raul Manriquez
BB Canada 4 Sharry Ash
BB Canada 4 Tim Dormer

BB18 Bridgette Dunning
BB18 Bronte D'Acquisto
BB18 Corey Brooks
BB17/18 Da'Vonne Rogers
BB14/18 Frank Eudy
BB18 Glenn Garcia
BB17/18 James Huling
BB18 Jozea Flores
BB18 Michelle Meyer
BB16/18 Nicole Franzel
BB18 Paul Abrahamian
BB18 Paulie Calafiore
BB18 Tiffany Rousso
BB18 Victor Arroyo
BB18 Zakiyah Everette

BBOTT Alex Willett
BBOTT Cornbread Ligon
BBOTT Danielle Lickey
BB17/OTT Jason Roy
BBOTT Kryssie Ridolfi
BBOTT Monte Massongill
BBOTT Morgan Willett
BBOTT Neeley Jackson
BBOTT Scott Dennis
BBOTT Shane Chapman
BBOTT Shelby Stockton
BBOTT Whitney Hogg





Big Brother merchandise

Hamsterwatch Swag - hats, shirts, mugs, more
Big Brother merchandise from the CBS Store

Invaluable feedster tool:
wireless headphones with charging cradle or AAA batteries, also wireless bluetooth ear buds

Fitbit activity trackers
Duckie pool chlorine dispenser or Duckie pool thermometer available from Amazon.com
Devil duckies
as used so creatively by Dr. Will Kirby and Matt Hoffman
Their superplush throw blankies available from Amazon.com
Muscle Milk protein drink available from Amazon.com





Unique & recommended Big Brother sites

Attwx Remembers Big Brother stats, videos, quotes, pics, trivia from all seasons by BB's #1 fan
Big Brother Buddy mobile app for Android or iOS with push notifications
Hide My Ass VPN lets you watch other countries' BBs or other geoblocked content
Reality Blurred all reality TV with a good selection of great Big Brother articles
Reality Wanted reality TV casting info
Sir LinksALot all the BB17 links
Wikipedia Big Brother and Big Brother USA





Big Brother 18 sites, blogs, updates - if you want to exchange links, send me a tweet

BB Canada Insider also covering BB USA
BB Couch Potatoes
BB Insider
BB Spy USA UK-based site
Because You're Addicted
Big Brother Access
Big Brother Archive thousands of caps
Big Brother Archives by Quirkydude
Big Brother Buzz
Big Brother Chatter
Big Brother Diaries by Big Pauly
Big Brother Fans Blog
Big Brother Fanatics
Big Brother Game
Big Brother Gossip
Big Brother Group new home for Missy, Spicy and others
Big Brother Junkies
Big Brother Leak
Big Brother Lounge
Big Brother Network
Bitchy Big Brother by Colette Lala
Buddy TV
Clio's Big Brother by @Clio_the_Leo
Dick at Night with Evel Dick Donato
FunBB Yahoo! Group - Chill Town
I Hate Big Brother irreverent, funny, and spot on
I Love Reality
Jeff and Jordan Fan Site
Jokers Updates
Jun Dishes by BB4 winner Jun Song
Reality Recaps
Morty's TV
Online Big Brother
Reality BBQ
Reality Fan Forum
Reality TV Fans
Reality Radar
Reality TV Lounge
Rob Has a Website with Rob Cesternino
RTV Zone
Spy Hollywood's Big Brother section
Survivor Sucks
The (TV) Show Must Go On by Jackie
TV Fishbowl's Big Brother section
We Love Big Brother
Yakkity Yaks
Your Reality Recap






Linking to any page here is fine. Please don't repost content from this site (or any other) without permission, and don't repost or hotlink images.



THE REAL SHOW IS THE FEEDS


NEXT-DAY AIR SHOWS
BB1 THRU BB18 AND LOADS MORE CBS CONTENT


HAMSTERWATCH SWAG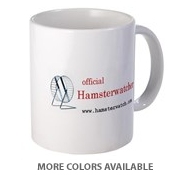 Mugs, shirts, more
Visit my Cafe Press shop