This site is about the Big Brother 18 feeds and contains spoilers! It isn't necessarily thorough: it's what I catch and/or what interests me. It's about watching hamsters: who's doing what and why. Thanks for encouraging my behavior.
Your pal, dingo







BB18 DRINKING GAME


Take a swig to celebrate the return of our summer addiction




Watch BBUK live or archive shows on Channel 5 & 5Star
Or any geoblocked content





QUICK LINKS & BOOKMARKS



-Get the feeds
-Watch the feeds
-Feeds updates by @UGotBronx
-My Twitter - my screencaps
-Amazon portal USA or Canada
purchases help me a bit

-Hamster Twitters
BB USA - BB Canada
-On The Block with McCrae Olson
and Spencer Clawson
-Attwx.com all seasons by @attwx
-Dick at Night with @EvelDick
-Alliance charts by @89razorskate20 to be linked here
-Diary tally by @clamperls to be linked here

-VPN to watch BBUK and other international Big Brother shows

-Big Brother 18 official site
-Live show tickets

-Feeds devices & system req
-Shop Roku or Chromecast







EAST COAST STREAMS



CanadaTV on Roku $2/month
Global Toronto - east coast live
Global BC - west coast replay

NO DOWNLOADS NEEDED:
1 - 2 - 3 - 4 - 5
6 - 7 - 8 - 9 - 10 - 11




Donations via Paypal are gratefully accepted!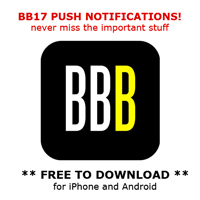 Get Big Brother Buddy app!
Get all the BB18 news plus push notifications of key events as they happen

Watch Big Brother
Seasons 1 thru 18
Plus tons more CBS content






BIG BROTHER SEASONS



CBS All Access
Seasons 1 thru 18

Amazon DVDs BB4 - BB3

Amazon Instant Video
BB17
- BB16
- BB15
- BB14
- BB13
- BB12
- BB11
- BB10
- BB9
- BB8
- BB7




>> >> >>
>> >> >> >>
>>





ANY AMAZON.COM PURCHASE CAN BE MADE THROUGH THESE LINKS - NO EXTRA COST TO YOU
Amazon USA
- Amazon Canada

GET THE FEEDS - NO PROMO CODE NEEDED - $5.99 PER MONTH
COMPUTER - MOBILE - ROKU - CHROMECAST - APPLE TV - ANDROID TV - FIRE TV - XBOX 360
FAQ and season stats

Someone is HOH
Someone is nominated


Next show is June 22 8pm: Two-hour (taped) premiere, meet and greet, move-in

June 15: Day 1 - premiere taping and hamsters move in

June 23 10pm PT/June 24 1am ET: Feeds begin


Sunday 8pm, Wednesday 8pm, and live eviction Thursday 9pm on CBS (Global in Canada)


Monday, Wednesday, Friday, Saturday, Sunday midnight to 3am, Tuesday 11pm to 3am, Thursday 1am to 3am on Pop (Slice in Canada)












June 16, 2016
We got a habitat
But first the good news: Battle of the Block is officially dead! It will be replaced by a new as-yet-undescribed comp for Sunday shows that may or may not be as bad, but let's try to keep a little optimism while we can

The habitat's theme and most of the rooms were already seen on Kevin Frazier's leaked-and-deleted ET house tour pics, but here's the annual official tour hosted by Julie.. her walk-through with Kevin were on Thursday's Entertainment Tonight.. you'll find loads of house pics in the feeds updates forum where @UGotBronx will be updating her brains out again this summer



I do like that they carried the travel/international destinations theme throughout, and I like how the backyard sitting area has been moved next to the new pool/spa.. the other new and interesting item is that the phone between the downstairs bedrooms is apparently semi-functional: Julie says the HOH can call downstairs.. we'll see how that works (and how long it lasts).. also, the sand appears to be gone



June 14, 2016
We got hamsters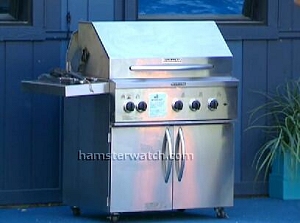 Most of the cast has been revealed (with a few returnees presumably being revealed later) so we can start memorizing names and faces, and be sure to sign up for your feeds if you haven't yet

Jefferviews were released to the feeds at 1pm Pacific/4pm Eastern with all the "best faces forward" and pat answers, and some strategy plans that are likely to fail the minute they walk in the door

Personally, the one returnee I'm hoping to see this year is the grill after its unexplained absence last year, but I am more or less expecting BB14 Frank Eudy, BB16 Nicole Franzel, and BB17 James Huling and Da'Vonne Rogers will be joining the dozen announced today, and I can live with that.. I'll be working up pre-season ratings later and posting them below but meanwhile, I just want to say welcome back, and thank you for getting your feeds and/or Amazon purchases through me!



For the friends and families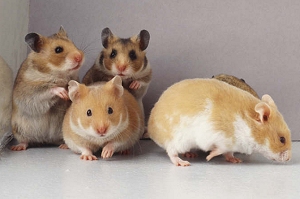 So your spouse/significant other, sibling or child or cousin, or buddy or neighbor or co-worker has been cast on Big Brother, what fun! But you're in for a few surprises

First, realize the TV editors' job isn't to make your person look good: they're making a TV show.. they might put your person's worst or dumbest moments on the show, and they often specialize in "out of context".. nothing will change that, you just need to accept it

Second, the vast majority of BB fans and feedsters are fun, funny, kind-hearted people, but nearly all BB fans and most sites, myself included, have some fun at the hamsters' expense (I call them hamsters because watching live feeds is like watching and poking at hamsters in a cage).. some folks can take it to vicious, hateful extremes and others can become obsessive, stalkerish fanatics, and social media has magnified that exponentially in the last several years.. if you try to bait or argue with the haters or let the obsessive ones get too close, you'll probably regret it

Third, not everyone is going to love your person, no matter how much you think they should.. every single hamster has both fans and haters.. even the most popular ones have hardcore haters, and the least popular ones always have some dedicated fans.. your person is going to come home after all this and be whoever they were before, and that's what matters.. until then, count to ten before engaging with viewers of either extreme

Mostly just have fun, bookmark and save things you come across for your person when they get home, and try to relax - even/especially if they're about to be evicted.. they all survive

But don't take my word for it, read it from three who have been there: see For the friends and loved ones by BB15 Spencer Clawson's girlfriend Marilyn, about watching her guy on one of BB USA's most volatile seasons, Advice to houseguests's moms & dads by BB17 winner Steve Moses's mom Kathleen, and What it's really like to be the Mother of an All-Star by BB6/7 Janelle Pierzina's mom Ann.. ongoing thanks to both of them for sharing their thoughts



June 12, 2016
Record scraaattcchhh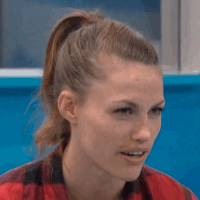 Becky speaks for all of us tonight

The much-ballyhooed cast reveal and live Jefferviews scheduled for Monday morning were postponed late Sunday night with a simple tweet from CBS: "#MeetTheHGsLive will not be streamed live tomorrow. Cast interviews will be available Tue 4pm ET/1pm PT to #CBSAllAccess subscribers."

BB put out a statement Monday that the delay was because of the Orlando killings, although that will be just as tragic in the days to come so who knows? If any of the new cast was personally affected, that's why they have alternates.. we may never know for sure, but let's try it again on Tuesday



June 2016
The countdown is on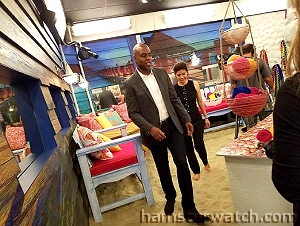 By now you've probably seen the premature habitat pics, including the sandy bathroom floor.. I have a feeling that won't last, and might even be long gone by the time feeds begin, but it's kind of a cool concept if you don't have to live there, and a boon for fans of Team Ants - the whole place can be a giant ant farm.. if you missed the other pics, check my Twitter timeline

Observant Hamsterwatchers will notice a few format changes this season.. I've moved power status, upcoming events, and season stats to a permanent spot atop each page to (hopefully) make them easier to find, since those are the questions I get most often.. just get in the habit of scrolling down for the daily recaps, ratings, lines and links of the day, and other goodies that get buried down below

Rumors are swirling but nothing's confirmed at this point, so we'll just let that go for now.. I do have a feeling we'll be getting some vets this time, but I think we'll have more fresh faces than familiar ones - at least that's what I'm hoping, even though my preference is always all fresh meat

The all-seasons marathon mentioned in the following section is beginning to wind down at this point, but it was fun checking in (and occasionally getting sucked in) here and there.. remember CBS All Access always has all episodes of all 17 seasons, along with a zillion other CBS shows past and present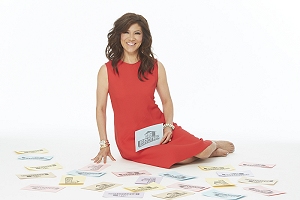 I've written an article for Reality Blurred comparing BB USA and BB Canada which can be found here.. thanks to Andy Dehnart for the opportunity to contribute to his great reality site!

Cast reveal scheduled for Monday, June 13 was postponed until Tuesday, June 14 1pm PT/4pm ET, with exclusive intros in All Access in the form of Jefferviews, so sign up for your feeds! I'll be able to answer questions on Twitter next week but I simply can't provide personal service for everyone when feeds begin - I need to catch up on that first missing week! As always, thanks for visiting the site

Photo: Bill Inoshita/CBS

Other important dates and times


I'm pretty sure hamsters will move in Wednesday, June 15

The two-hour CBS premiere will be Wednesday, June 22 at 8pm

The next show is the next night, Thursday, June 23 at 9pm

The regular show schedule is Sundays 8pm, Wednesdays 8pm, and live eviction Thursdays 9pm on CBS (Global in Canada)

Feeds will start after the second show ends in the west at 10pm Pacific/1am Eastern

After Dark will likely begin that same night.. it will be on Pop TV once again, which is now on U-verse for the first time

Feeds will be viewable on computer, mobile, Roku, Apple TV, Chromecast, Android TV, Fire TV, and Xbox 360.. it was very easy to set up my All Access on Roku so I hope the others are as easy - do it now rather than having to hustle at the last minute when things begin!

Gentle reminder you can find any or all of those devices on Amazon, and using my Amazon portal helps me a bit without costing you anything extra


Big Brother UK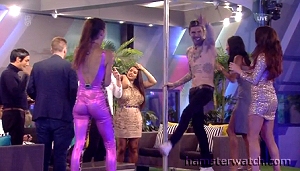 BB UK began another non-celeb season on June 7, featuring a second group of hamsters called "Others" locked in a separate habitat, at least for now.. use Hide My Ass to watch from outside the UK.. there are loads of other VPNs out there but I use and recommend HMA because it's safe, secure, and easy to use (just select a UK server), available for multiple platforms, plus they have great customer service for questions or problems.. I get a small commission if you sign up using my link, so thanks in advance

With HMA, you can watch live at Channel 5's online live stream link.. shows are usually daily but check the air show schedule - remember UK time is 8 hours ahead of Pacific and 5 hours ahead of Eastern.. the official site has archive air shows and talk shows, highlights, previews, and info



May 2016
Save the date(s)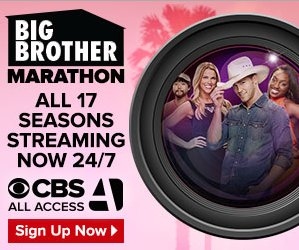 Big Brother 18 is almost here! A marathon of every episode from every season began streaming May 23 exclusively in CBS All Access, and that's also where you'll get an exclusive cast reveal on June 13, so sign up now!

BB18 premieres June 22 at 8pm on CBS, and the feeds will start June 23 at 10pm Pacific/1am Eastern, after the second episode ends in the west.. the feeds will be in All Access again, which will be accessible on computer and mobile platforms again, as well as the official CBS app, Roku, Apple TV, Chromecast, Android TV, Fire TV, and Xbox 360.. All Access is $5.99 per month after a one-week free trial - no promo code required

More info to follow as it becomes available, and be sure to follow me on Twitter for more.. remember to support your BB community and sign up for All Access through a site you use! Many of us can't do any of this otherwise.. and a reminder to bookmark and use my Amazon portal for all your Amazon purchases, USA or Canada, to help me a bit without costing you anything extra.. many thanks!



LINES OF THE DAY

Bridgette: I can't help that I'm charming

Jeff: What's 9 times 9?
Bronte: 9 times 9, 89?

Paulie: Fun fact about me, the number nine drives me insane

Jozea: I'm gonna be a Spartan

Natalie: Pink and glitter are my two favorite colors

Jeff: You're gonna be trapped in there with a lot of people who..
Paul: They're gonna be trapped in there with me

Jeff: Obviously your season, you know everything, what to expect
Tiffany: Yeah

@SpencerBClawson: Let's be fans of Big Brother this season and not just fans of houseguests, and keep it fun

@BigBroDiaries: BB is like the economy car of CBS's reality lineup



LINKS OF THE DAY

Get the feeds to see the real show

On The Block cast special with McCrae, Spencer and BB17 Jason, insightful and hilarious

Dick at Nite with Evel Dick Donato, first show after June 23 BB

Cast interviews with Kelli Green and Dana Swearingen for KFROG

Cast interviews from The Hollywood Reporter

Cast interviews with BB Canada 3's Sarah Hanlon for ET Canada, also Paulie and Tiffany and showmance Q&A

On The Block McCrae, Spencer and special guests

Attwx.com all seasons stats, comps, factoids, and fun stuff by @attwx

Canada TV for Roku for Big Brother 18 east coast airings plus west coast replay, for $1.99 per month

Differences between BB Canada and USA and Confessions of a BB feed watcher articles by me, for Reality Blurred

Big Brother UK
Hide My Ass to watch from outside UK
Air shows live stream
Air show schedule (UK time)
Archive shows
UK TV for Roku for live air shows, for $1.99 per month



Ratings - Meet Your Hamsters edition
Ratings are usually based on entertainment value but this is a meet 'n greet special with extra-hasty snap judgments, so free neutrals for all.. I'll wait for feeds to decide who will be fun and who won't




Cast reveal is always dicey because they obviously have their best face on and it's not necessarily their true face. It's like how you'd act on a blind date compared to after you move in together.. wait til the feeds start before proclaiming undying loyalty (or worse) to this one or that. They're being very quiet about the missing slots and twist(s) so far, but that will all come out soon enough. I'm pleased we don't have an excess of barely legals but other than a couple more Latinos than usual, the fresh dozen does seem to follow the usual casting formula more or less, which is kind of surprising after Les Moonves' public comments about being disappointed with the BB17 group.. oh snap. Maybe he just meant too many blondes.






Bridgette Dunning, 24
Ventura, CA
(originally Fresno, CA)
Traveling ER nurse
Has a boyfriend - no showmancing

I'm always relieved when there's a medico in there because you never know. I like and respect her non-pretentious hairstyle but #Deathrace2016 might suffer as a result. She likes sci-fi and comedy (a superb combo), and she also likes yoga - maybe she'll break out the spontaneous bendy like BB15 Elissa. She says she's a 'big fan' of the show but time will tell if she always was or if she cultivated an interest in her sequester hotel room, and she says she's a 'really bad liar'.. uh oh. She gave her cat Hercules a shoutout in her Jefferview, as she should.






Bronte D'Acquisto, 26
Denver, CO
(originally San Diego, CA)
Student (graduate student/math)
Single, but more willing to fauxmance than showmance

She wants to be a mathematician and cited calculus, statistic and probability in her bio, but she doesn't know her times tables. She says she needs seasick pills to run, so spinny comps will be interesting. #Deathrace2016 might benefit if her hair accessories fail, but probably not since she's got a nice, no-nonsense 'do like Bridgette. She claims to be a fan but she amended that to 'new fan' and she's only seen BB16 and half of BB17 (in sequester?) plus she's been found on casting and modeling sites. She wants to be the new Derrick, but I have my doubts. Her voice will annoy many but I think it's cute.. I liked Holly too.






Corey Brooks, 25
Dallas, TX
Baseball coach and 'in real estate'
Single, and plans to be flirty and charming

This guy is so wholesome it's like he stepped out of Full House. He seems like he's got that combo of athletic skill, smarts, and likeability to go all the way, but he also plans on making 'as many alliances as possible' and we know how deliciously that blows up anymore. Yet he also doesn't want to be a floater, so he clearly doesn't realize his own goal is to be one. He's another recent fan who may not have heard of BB a year ago. He said his house is like a frathouse plus he likes BB16 Cody, so I expect some serious bro-ing with Paulie and maybe others. He says he's a sleepwalker - that would be fabulous feeds! He says he'll do anything to win but also that his reputation is worth more than $500,000 - if so, he should have deleted his derogatory language tweets.





Glenn Garcia, 50
Bronx, NY
Mobile dog groomer/former police detective
Engaged with a 9-year-old daughter, but willing to flirt if necessary

We always hope for some older ones and he's older than most of the token oldies except BB10 Jerry. He likes Dr Will, Evel Dick, Boogie, and Frankie - how does that mix even happen? But he knows the names anyway and he knew Jeff & Jordan had gotten hitched, so he seems to be a legit fan. (By the way, Jeff didn't seem to remember he'd gotten hitched.) He didn't mention ex-cop in his bio or Jefferview, and that's an interesting mix with his current dog grooming. He seems like he'll be a good hamster if they don't kick him out early, since he says his mouth gets him in trouble. @UGotBronx is available for translation if needed.






Jozea Flores, 25
Los Angeles, CA
(originally Bridgeton, NJ)
Celeb makeup artist and model
Single but 'that topic's a little bit touchy'

He thinks living in the BB house will be easy because he's had roommates before.. ha! He claims celebrity makeup but he wouldn't drop any names for Jeff. He only 'recently' got into BB, so he might be yet another recruit, but he promises 'superb gameplay'. The last time he cried was when someone took his special food at home, so he should be fun as a Have-not. People have noticed a resemblance to BB16 Devin but if they told us about two siblings, why would they keep a third secret? Also, I don't think Devin is Puerto Rican. He also goes by Jossie Flores - Google it for an eyeful.






Michelle Meyer, 23
Washington Township, MI
Nutritionist (recent graduate)
Single

We've identified the designated 'superfan' and she's legit, feeds and all. She even badmouthed some of Rob Cesternino's Rob Has a Podcast people on Reddit so points for knowing them, but oops! She wants to go to bed early but knows that's bad in BB, she says she'll take all the punishments but she hates being cold, and she says she'll showmance if it'll help her game - well, those have been doing better lately. She snorts when she laughs and she's ready and willing to lie and backstab, so bring it on!






Natalie Negrotti, 26
Franklin Park, NJ
(originally Caracas, Venezuela)
Non-profit event coordinator
Single, but won't sleep with anyone to win

I could be wrong but I don't think we've ever had a foreign-born hamster before, so that's interesting. She's bilingual and bright - her finance claim is legit, as is her NFL cheerleading. She's also about pageants and makeup, and she might bring back HOH nail parties. She's yet another new fan to the show, but her aunt used to watch it so at least she'd heard of it before. She wants to create an all-girl alliance, and as welcome and refreshing as that would be, we know how it's likely to play out. She's my pre-season pick for #Deathrace2016 front-runner, because she's got a lot of hair.






Paul Abrahamian, 23
Tarzana, CA
Clothing designer
Single

Official bio says 23 but he says 22. Bio also says clothing designer, he says clothing company owner, and he also models and plays guitar in an alternative metal band. Add in Pepperdine graduate, and he seems more well rounded than many. The tats and beard will be a focus, but I love that he says he's observant and sneaky, and knows how to get under people's skin - that makes for great hamsterwatching right there. He says he's a fan since he was a kid because 'it was always on' but he can't imagine a scenario where he'd have to shave his beard.. hello, the shave your head veto could always go beardy. He promised us good feeds - let's hope he delivers.






Paulie Calafiore, 27
Howell, NJ
DJ and BB16 Cody's brother
Single, I think
Why is he shirtless in the first batch of CBS cast pics? He and Nicole will know each other, so how will that work? He knows it'd be foolish to pretend he isn't Cody's brother so he'll be open about that, even though this cast seems more recruit-heavy than usual. He says he wants to play Cody's 'exact social game' except he'd rather keep big players at the end than (Victoria). Time will tell, or not, if he'd make a similar decision at finals than Cody did, should he get there. He said he wants to pay off his parents' mortgage and sister's school bills, so expect the dreaded 'deserves it' debates.






Tiffany Rousso, 32
Palm Beach Gardens, FL
(originally West Palm Beach, FL)
High school teacher and BB17 Vanessa's sister
Single, I think
Unlike Paulie, she seems unsure whether to admit she's Vanessa's sister or not. It's not mentioned in her bio and Jeff had a hard time pulling it out of her. They speak and look similar, and she doesn't plan on volunteering that info to her roomies, or denying it if it comes out. I'm just hoping Tiffany doesn't bring a green beanie or excessive tears. She and James & Da'Vonne will know each other, so how will that work? She played and won BB17 Audrey's online Sequester game, so that gives her some BB street cred. I'm sure Jeff misspoke when he said 'obviously your season, you know everything, what to expect' right?






Victor Arroyo, 25
Slidell, LA
Gym manager
Single, and ready to flirt and showmance

He sounds like he'll be in the workout zone more often than most, but I have high hopes for some #Deathrace2016 action from his hair. He admits he's not a 'superfan' and his BB viewing sounds like it could be limited to what they gave him in his hotel room. He's a finance graduate so he's no dummy, and while that doesn't necessarily mean anything here, he knows social game is important. He seems likeable overall and I could see him being the leader of the bros, and we are heavy on bros (again). He's Puerto Rican so four Latinos, I believe? Pretty cool and unusual for BB USA, and I'm wondering if we got some of Gran Hermano US's castoffs.






Zakiyah Everette, 24
Charlotte, NC
Preschool teacher
Single, and ready to showmance

Another schoolteacher, she teaches 3-year-olds so she definitely has some useful skills for this habitat. She's going to miss getting her celeb gossip and her favorite player is BB11/13 Jordan, so here's hoping she has a good social game. She's a fan since BB3 and that's encouraging, especially among the many recruits and latecomers, but she sounds ready and almost eager to showmance, so maybe not. She says she's ready to mouth off if necessary, so I'm a bit hopeful for drama and good feeds. She's either got stellar #Deathrace2016 potential or her hair will be perfect at all times, it's too soon to call.








Linking to any page here is fine. Please don't repost content from this site (or any other) without permission, and don't repost or hotlink images.



THE REAL SHOW IS THE FEEDS


NEXT-DAY AIR SHOWS
BB1 THRU BB18 AND LOADS MORE CBS CONTENT


HAMSTERWATCH SWAG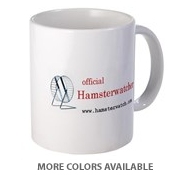 Mugs, shirts, more
Visit my Cafe Press shop





RATINGS WATCH


Overnight ratings will be posted here after each air show









Big Brother 18 FAQ


Day 1 Move-in was June 15
Day 8 CBS premiere is June 22
Day 9 Feeds begin June 23
Day 99 Finale is September 21

Feeds are streamed by CBS, and Flashback remains accessible via All Access subscription. Call 888-274-5343 for account help, including cancellation.

CBS shows are Sundays 8pm, Wednesdays 8pm, eviction Thursdays 9pm (Global in Canada).

Big Brother After Dark is on POP and airs Monday, Wednesday, Friday, Saturday, Sunday midnight to 3am, Tuesday 11pm to 3am, Thursday 1am to 3am. The aired blocks are recorded earlier on the same night.

The CBS app (by CBS Interactive) plays BB air shows and other CBS shows, but not feeds. Use your browser to watch feeds on mobile devices. The same All Access link used to subscribe will lead to the feeds viewing page if you're already signed up.

BB18 prizes are the same: $500k for the winner and $50k for 2nd place. Stipend for the others is $1,000 per week again, including pre-show hotel and jury sequester. Recruits or those with established pre-season fan bases might get more.

The habitat has 87 HD cameras (up seven) and over 100 microphones.

The recorded in-house announcements are the voice of producer Don Wollman.