This site is about the Big Brother 23 feeds and contains spoilers! It isn't necessarily thorough: it's what I catch and/or what interests me. It's about watching hamsters: who's doing what and why. Thanks for encouraging my behavior.
Your pal, dingo





BB23 DRINKING GAME

Take a swig whenever you hear a new cast rumor





Donations via Paypal are gratefully accepted!



GAME TWISTS

Descriptions and outcomes of game twists, special powers, etc will be posted here





QUICK LINKS & BOOKMARKS

-SIGN UP FOR FEEDS

-WATCH THE FEEDS
after signing up - disable ad blockers

Official site and socials:
-BB23 official CBS site
-Twitter
-TikTok
-Instagram
-YouTube
-Facebook

-Live show tickets if/when audiences return

-Donate via Paypal - thank you!

-My Twitter - my screencaps

-Amazon Canada portal

-Dick at Night with @EvelDick

-BB Viewer Chrome or Firefox Extension by @liquid8d
-Requires Paramount Plus account

-BB23 Wiki

-Hamster Twitters
BB USA: chron - members
BB Canada: chron - members
BB USA Celebs: chron - members

-Advice for cast friends/family

-VPN to protect your online privacy




Get Paramount Plus
to watch Big Brother
all seasons
Plus tons more CBS and Viacom content




BIG BROTHER SEASONS EXCLUSIVELY ON PARAMOUNT PLUS
All Big Brother USA seasons plus most CBS/BET/Comedy Central/MTV/Nickelodeon shows
past or present are included, plus originals!
GET A FREE TRIAL
COMPUTER - MOBILE - ROKU - CHROMECAST - APPLE TV - ANDROID TV - FIRE TV - XBOX 1/360 - PS4


>> >> >>

>> >> >> >> >> >>

>>

Power Status
Current HOH, veto winner, etc will be posted here

Alliance charts by @89razorskate20 will be linked here

Diary segment tallies by @clamperls4 will be linked here

Ratings Watch Overnight TV ratings will be here



Upcoming Events
WE HAVE THE CAST
See my Ratings section below for basic stats and links to official bios

July 7, 8pm
Big Brother 23 CBS live premiere, 90 minutes, live move-in

July 7, 9.30pm Pacific / July 8, 12.30am Eastern
Big Brother 23 FEEDS BEGIN - SIGN UP beforehand so you're ready!


CBS show schedule
Sundays 8pm - Wednesdays 8pm - live Thursdays 8pm
Except no show Thursday July 8

Usual feeds schedule, times are Pacific
Mondays midday: Veto meeting*
Thursdays: Eviction run-thru afternoon*, live eviction show 5pm*, HOH room late evening
Fridays: Wildcard comp morning/early afternoon*, nominations late afternoon/early evening*
Saturday: Veto comp*
*Feeds blocked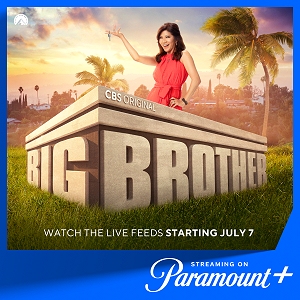 GET THE FEEDS to see the real show!

CBS All Access is now Paramount Plus If you had an All Access account, it has switched over and you're all set for the new season. Plans are as follows:

$4.99/month includes feeds, does not have live local CBS, does not have commercials for shows/movies
$9.99/month includes feeds, does have live local CBS, does not have commercials for shows/movies
Either is also available on an annual plan. If you get the $4.99 plan and want to dump the ads, you can upgrade to $9.99 plan at any time

$5.99/month plan is no longer available for new subscribers, but former All Access accounts will stay as they were, including feeds and live local CBS



Daily Feeds Recaps
Pre-season - July 5, 2021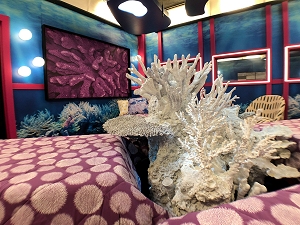 Monday morning brought a big news dump, headed by the news that Christie was cut because she tested positive for COVID. She made a short video that said she was of course disappointed, but was feeling fine and had no symptoms. Hopefully she stays that way. Bringing alopecia awareness to this audience would have been a great thing but some of that took hold already.

Meanwhile Claire seems to be a hardcore fan/feedster, and her QA said she wants to eliminate the alpha male types that tend to dominate the game, so yay!

We also got house pics and videos today. There have been a few changes, notably an indoor gym in the former lounge area near the bathroom, like it was the first few seasons in this house, and that whole area was opened up some. They also added a door in the hallway between kitchen and bathroom that looks like it might be required to stay closed, as it has one of those auto-close devices on it. The upstairs skybridge area has been closed in more, and there's a very lot of sharp corners and sticky-out things everywhere that will be sure to cause bumps in the night, including this coral sculpture in one bedroom. It'll probably have bikinis and bras hanging all over it within a week.

-House tour video from Andrea Reiher for Heavy
-Julie QA with Sharon Tharp for Us Weekly, including teams have to be two male, two female
-Hamster strategy QA (includes Christie/not Claire) also from Sharon Tharp for Us Weekly
-Video message from Christie

In more good news, the Rancho Coastal Humane Society will once again be supplying videos of adoptable anipals during comps and other scheduled feeds outages! That's one of the very best improvements of recent seasons and I'm really glad they'll be back again.

Don't forget to sign up for the BB23 Pool if you plan to play! $10 buy in and first player pick needs to be in by Tuesday. It's a fun pool with big money prizes and fun updates, run by @aaronhoff.

GET YOUR FEEDS so you're ready when they start Wednesday night! We'll only miss three hours of get-to-know-you, which won't go far with 16 of them. Last year they all knew, or knew of, each other so this could be pretty great.



Pre-season - July 4, 2021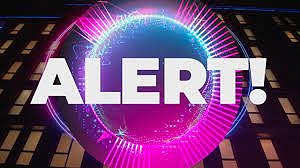 We had yet another cast swap today, Christie's out and Claire's in: see my Ratings section below for Christie's info. The news was broken by yours truly today, and will be announced officially Monday morning, and apparently the BB official socials will put out a message about why Christie is gone - those are all linked on my left sidebar. That would imply she isn't gone for a scandalous reason, as they usually don't say much about those if they don't have to. Christie would have been great to have on the feeds and the show for raising awareness about alopecia, but oh well. Her resume was pretty impressive, about on a par with Christmas's pre-season accomplishments (though entirely different stuff obviously). That's not to say she would have played or acted like Christmas, but I was hoping she wouldn't. Now we'll never know.

Meanwhile Claire follows me on Twitter, and casuals rarely do - at least not for long. She also follows @feeds_bot, @ArmstrongTaran, @realityblurred, @arisacox, @tychonbbcan9, @JasonTheNewsGuy and @asecretalliance, and a number of others, so it seems she's definitely not a casual. So it would seem we have more BB-savvy folks than clueless newbies than usual this time, which can be fun. The clueless noobs can also be fun of course, in their own very special, popcorn-worthy way.

I think we'll also get some house pics on Monday, and then it's just a blink until we're underway Wednesday night - GET YOUR FEEDS so you're ready! It's awfully good of them to give us first night/week feeds again, so let's take advantage of it.



Pre-season - July 1, 2021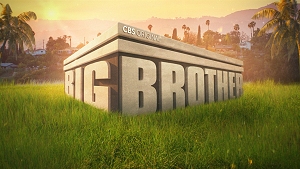 We got the cast on Thursday, including a last minute swap with Garrett initially included, then replaced by Christian. There's no indication why and likely won't be, unless he surfaces and decides to let us know what happened, but he'd probably have an NDA forbidding that anyway.

Initial photos were more like selfies in various locations than the usual CBS photographer shoot, but that's to be expected with COVID still a factor in prepping the season. They'll probably send in the official photogs for the bikini shoot a day or three after move-in. We got to watch that on feeds on OTT but we didn't last year, and we likely won't this year.

Names, pics, and basic facts are listed below in my Ratings section, along with links to their official bios. I'll be adding interesting tidbits through the week as they pop up - I hope there's something interesting to add for each of them!

As always, THANK YOU for continuing to visit and read the site, and getting your feeds through my links! I couldn't do any of this without you.



Pre-season - June 29, 2021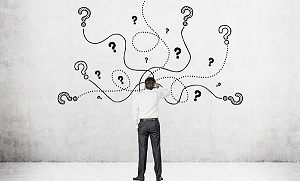 Tuesday saw a news drop that told us quite a bit about the season's start - see Links of the Day below for three QA articles with Allison Grodner and Rich Meehan. To summarize:

We'll have 16 all new faces! They will fulfill the 50% BIPOC commitment, and they will move in live on premiere.

The theme and decor will be a combination of beach club and casino, and there will be some risk/reward gambles incorporated into the game.

Hamsters will enter in groups of four as usual, and those groups will compete immediately in a timed something. The winner of each group will become a team captain.

Team captains will be shown 90-second video clips of the remainders and will select their teams live. Teams will be in play for the first four weeks.

Team captains will then compete for HOH. Everyone on the winner's team will be safe for the week, but the winner will receive a "double or nothing offer from Julie that they won't be able to refuse." No telling what that means, yet, but Julie will present the first offer to the first HOH at the end of the premiere.

The three losing teams will each select one from their team for the Wildcard competition (to air on Sunday shows). The winner of that can choose to be safe for the week but if they do, there will also be a punishment doled out for them, their team, or the entire house.

It sounds like things will be kicking into overdrive from the start, so be sure to get your feeds so you're ready when they kick on later Wednesday night!



Pre-season - June 28, 2021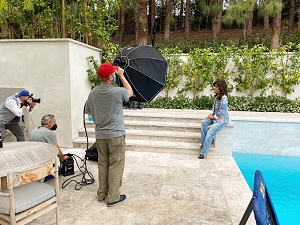 Julie posted a photo shoot (at home?) back in May, but pics from that haven't shown up anywhere yet, as of now anyway. In fact there's been precious little hard news this pre-season, but that should change soon as we get closer to the July 7 premiere.

Last year they made a big deal about both the cast reveal and their move-in being live on the premiere, but this year they've only said it's a "live premiere" with no mention of the move-in being live. Theoretically they could move in the prior week and Julie will be live to chat with them or host a comp or whatever, similar to usual Thursday shows that are "live" but have a lot of pre-taped segments included. Rumors say we'll get the cast on June 30 but that remains to be seen. I don't know that they've ever given us the cast before they moved in. That could make for problems in a hotel sequester setting.

But happily, the feeds will begin that night after the premiere ends in the west, and I'm hoping we'll only have missed those first three hours rather than the usual six, seven, or eight days we'd grown sadly accustomed to.

Meanwhile it's a good time to get to know the site and which items are where, before I clutter it all up with data. For instance, this area here is where I'll post my daily recaps of the feeds.

It's also a good time to stock up on easy meals and snacks, say good-bye to friends and family, and GET YOUR FEEDS so you're ready to go!



Ratings - Almost Off and Running edition
Just the basic facts for now, with some extras being added as we go, followed by individual stats and snarky comments when feeds get underway
Ratings are based on entertainment value: everyone starts in neutral



Noms count: original/renom/twist






California opened up on June 15 so this season should be returning to 'normal' somewhat, but the Delta variant is still on the rise so hopefully staffers will be keeping a lot of their virus protocols in place from last year. All signs point to all new faces this year (yay!) and the new casting regime is in place, so hopefully we'll get a good and non-problematic bunch. Recall that in November, CBS announced a commitment to casting reality shows with at least 50% BIPOC people, so we should have more diversity than in the past. That commitment was set to begin with the 2021-2022 broadcast season which technically begins in fall, but I think they wouldn't want to risk the fallout and bad press of not sticking to that promise for this summer.

Update Los Angeles County Public Health recommended Monday that everyone, regardless of vaccination status, mask up indoors in public places to fight the COVID Delta variant. While this isn't a mandate (yet?) it does indicate that protocols will remain in place for BB to ensure staff and cast safety. Grodner and Meehan also alluded to ongoing virus precautions in their interviews, where they also said casting did indeed fulfill the 50% BIPOC commitment announced in November.





Won: TBA
HOH 0 - Veto 0 - Noms 0/0/0 - HN 0

Alyssa Lopez
24 - swimwear designer
Sarasota FL

Fan applicant

CBS bio





Won: TBA
HOH 0 - Veto 0 - Noms 0/0/0 - HN 0

Azah Awasum
30 - sales operations director
Baltimore, MD

Fan applicant
Pronounced AH-zuh

CBS bio





Won: TBA
HOH 0 - Veto 0 - Noms 0/0/0 - HN 0

Brent Champagne
28 - flight attendant
Cranston, RI

Fan applicant

CBS bio





Won: TBA
HOH 0 - Veto 0 - Noms 0/0/0 - HN 0

Britini D'Angelo
24 - kindergarten teacher
Niagara Falls, NY

Fan applicant
Pronounced Britney
She dances a lot on TikTok

CBS bio





Won: TBA
HOH 0 - Veto 0 - Noms 0/0/0 - HN 0

Christian Birkenberger
23 - general contractor assistant
Harwinton, CT

Fan applicant

CBS bio





Won: TBA
HOH 0 - Veto 0 - Noms 0/0/0 - HN 0

Claire Rehfuss
25 - AI engineer
New York, NY / originally Chagrin Falls, OH

Fan applicant, presumably (she follows me)
Co-founded Survivor Michigan game

CBS bio to follow





Won: TBA
HOH 0 - Veto 0 - Noms 0/0/0 - HN 0

Derek Frazier
29 - safety officer
Philadelphia, PA

Fan applicant
Former heavyweight boxing champ Smokin' Joe Frazier's youngest son

CBS bio





Won: TBA
HOH 0 - Veto 0 - Noms 0/0/0 - HN 0

Derek Xiao
24 - Startup founder
New York, NY / originally Baltimore, MD

Recruit
Has developed/worked on influencer recipe delivery and remote workout apps

CBS bio





Won: TBA
HOH 0 - Veto 0 - Noms 0/0/0 - HN 0

Brandon "Frenchie" French
34 - farmer
Clarksville, TN / originally Camden, TN

Fan applicant
Married with kids
A feedster and Hamsterwatcher
Most Twitter mutuals like him but there have been some allegations of inappropriate behavior

CBS bio





Won: TBA
HOH 0 - Veto 0 - Noms 0/0/0 - HN 0

Hannah Chaddha
21 - graduate student
Chicago, IL

Fan applicant

CBS bio





Won: TBA
HOH 0 - Veto 0 - Noms 0/0/0 - HN 0

Kyland Young
29 - account executive
Venice Beach, CA / originally San Bernardino County, CA

Fan applicant

CBS bio





Won: TBA
HOH 0 - Veto 0 - Noms 0/0/0 - HN 0

Sarah Steagall
27 - forensic scientist
Ft Myers, FL / originally Boiling Springs, SC

Fan applicant

CBS bio





Won: TBA
HOH 0 - Veto 0 - Noms 0/0/0 - HN 0

Tiffany Mitchell
40 - phlebotomist
Detroit, MI

Fan applicant

CBS bio





Won: TBA
HOH 0 - Veto 0 - Noms 0/0/0 - HN 0

Travis Long
22 - tech sales consultant
Honolulu, HI / originally Austin, TX

Recruit

CBS bio





Won: TBA
HOH 0 - Veto 0 - Noms 0/0/0 - HN 0

Whitney Williams
30 - makeup artist
Portland OR

Fan applicant
Has two sons

CBS bio





Won: TBA
HOH 0 - Veto 0 - Noms 0/0/0 - HN 0

Xavier Prather
27 - attorney
Milwaukee, WI / originally Kalamazoo, MI

Fan applicant

CBS bio





Won: Early ticket home
HOH 0 - Veto 0 - Noms 0/0/0 - HN 0

Replaced pre-season: tested COVID positive

Christie Valdiserri
27 - professional dancer
North Hollywood, CA / originally Philadelphia, PA

Replaced by Claire
Recruit
Alopecia awareness activist
First bald model in Sports Illustrated swimsuit edition (2020)

CBS bio





Won: Early ticket home
HOH 0 - Veto 0 - Noms 0/0/0 - HN 0

Quit or ejected pre-season

Garrett Smyles
22 - pizza cook/recent college grad
Savannah, GA / originally Lawrenceville, GA

Replaced by Christian - we may never know why



Lines and Links of the Day

Tally Items

Season Stats
HOHs in order: TBA

Veto winners in order: TBA

Evictions in order: TBA

Cast Twitters: @ChristieVal22; @ClaireRehfuss; @claire_does; @TheDerekFrazier; @farmerFRENCHIE; @kylandyoung; @lofiderek







Linking to any page here is fine. Please don't repost content from this site (or any other) without permission, and don't repost or hotlink images.



THE REAL SHOW IS THE FEEDS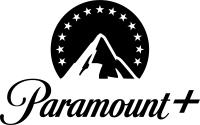 CBS All Access is now
Paramount Plus

Live air shows with ad-free plan
or legacy $5.99 plan (live TV will have some commercial breaks)
BB1 thru BB23 plus Celebs and OTT, and loads of other shows from CBS, BET, Comedy Central, Nickelodeon, MTV, Smithsonian, plus originals



VIEWER VOTES

Votes and outcomes Will be posted here



PROTECT YOUR ONLINE PRIVACY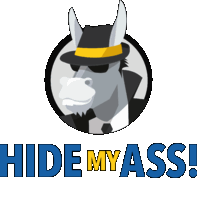 Anonymously secure your internet connection with HMA! Pro VPN - connect to our VPN service to anonymously encrypt your internet activity from prying eyes



HAMSTERWATCH SWAG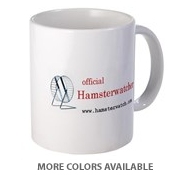 Mugs, shirts, more
Visit my Cafe Press shop





Big Brother 23 SEASON FAQ


Feeds are streamed by Paramount Plus, with Flashback included, with a Paramount Plus subscription. Call 888-274-5343 for account help, including cancellation.

BB23 finalist prizes are $500k for the winner and $50k for 2nd place. 3rd place gets $10k bonus, 4th place gets $7.5k, 5th place gets $5k. All except finalists receive $1k stipend per week, including two weeks pre-season sequester.

The habitat has 94 HD cameras (no change) and 113 microphones (no change).

The recorded in-house announcements are the voice of producer Don Wollman. He and Julie Chen are the only senior staffers who have been there since Big Brother 1.