This site is about the Big Brother 21 feeds and contains spoilers! It isn't necessarily thorough: it's what I catch and/or what interests me. It's about watching hamsters: who's doing what and why. Thanks for encouraging my behavior.
Your pal, dingo



PROTECT YOUR ONLINE PRIVACY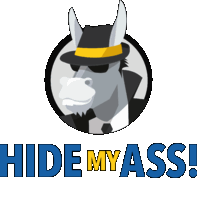 Anonymously secure your internet connection with HMA! Pro VPN - connect to our VPN service to anonymously encrypt your internet activity from prying eyes






BB21 DRINKING GAME


Take a swig whenever another fake spoiler account pops up







QUICK LINKS & BOOKMARKS



-SIGN UP for feeds
-WATCH the feeds after you're signed up

-BB21 official site
-Live show tickets

-Feeds updates by @UGotBronx

-My Twitter - my screencaps

-Dick at Night with @EvelDick

-BB Viewer by @liquid8d
Requires All Access account

-BB21 Wiki

-Hamster Twitters
BB USA: chron - members
BB Canada: chron - members
BB USA Celebs: chron - members

-Advice for cast friends/family

-VPN to protect your online privacy







EAST COAST AIR SHOWS



Unfortunately, CanadaTV channel for Roku has been removed


East coast air show live streams:
- 1 - 2 - 3 - 4 - 5
NO DOWNLOADS OR SIGN-INS NEEDED - BEWARE OF CLICKING POPUP ADS OR WARNINGS




Donations via Paypal are gratefully accepted!


Watch Big Brother
Seasons 1 thru 21
Plus tons more CBS content






BIG BROTHER SEASONS



CBS All Access
Seasons 1 thru 20





BIG BROTHER 21 FEEDS EXCLUSIVELY ON CBS ALL ACCESS
All Big Brother USA seasons + most CBS shows past or present are included
$5.99 PER MONTH INCLUDING 1 WEEK FREE TRIAL or $9.99 AD FREE
COMPUTER - MOBILE - ROKU - CHROMECAST - APPLE TV - ANDROID TV - FIRE TV - XBOX 1/360 - PS4


>> >> >>

>> >> >> >> >> >>

>>

June 2019
Upcoming Events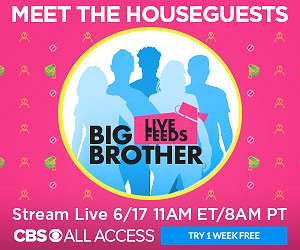 Cast reveal and interviews with Jeff Schroeder were live on the feeds Monday, June 17 and they remain there to watch with Flashback (they started a little after 8am PT/11am ET). Sign up now to start getting to know the new hamsters!

Cast interviews with Ika Wong for ET Canada are posted - they are often among the best

June 19: Day 1 Premiere taping and move-in

June 20: House tour on ET - pics and extended video should come out that day or Friday

JUNE 25: BIG BROTHER 21 PREMIERE
Remember to get your feeds using my link, thank you!

Initial CBS schedule, thru July 7: Sundays 8pm - Tuesdays 8pm - Wednesdays 8pm

Regular schedule, effective July 10: Sundays 8pm - Wednesdays 9pm - Thursdays 9pm


Power Status
Current HOH, nominees, veto winner will be posted here

Alliance charts by @89razorskate20 will be linked here

Diary segment tallies by @clamperls2 will be linked here



Pre-season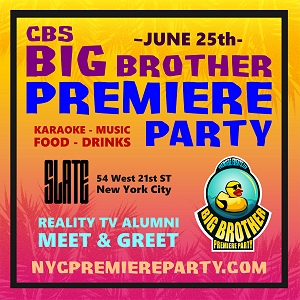 I'm not keeping up with the plethora of pre-season rumors - there are just too many anymore and most are ridiculous, plus I've got other things going on. Speaking of which, I am FLOORED by the response and support I've received from you lovely people, and I cannot thank you enough!

However there is one pre-season event that's a sure bet: the annual Big Brother Premiere Party in New York! Eat, drink, and watch the season premiere with BB alumni along with some Survivors and Amazing Racers, and a lot of fellow fans on June 25, and afterwards, point 'n laugh at drunken karaoke! Click for info and tickets and have a great time!

If you're a friend or relative of someone on the show and stumbled across this site, I urge you to take a moment to read my unsolicited advice for friends and families, which includes links to superb write-ups by a few folks who were in your shoes in previous seasons. This fanbase is like no other and while it's all fun and exciting now, things have a tendency to turn brutal. Pace yourself, don't feel you have to defend your person or answer to anyone on social media, and save things your person might want to see when they get home - there will be mountains of it, so get a system set up early.



Ratings - Meet Your Hamsters edition
Just the facts plus a few initial reactions after Jeff's and Ika's QAs.
See their full official bios and social links in cast folder at
Hamsterwatch Forum


Ups because our summer guilty pleasure is back and things are guaranteed to get messy in there and out here. And that's okay. This will be our first full/regular season since the Moonves era, and I think it's been well established he took a personal interest in our little show. It'll be interesting to see if there will be many changes under the new regime - though if there are, we probably won't know if that's the reason or not. I'm determined to stick with #TeamFunFeeds no matter how or where we find that fun, and I'm hoping to yes, post the headlines and news items here and on my Twitter, but I'm going to make a conscious effort to focus mostly on the things I enjoy about the whole mess. You know: the goony characters, the point 'n laugh behavior, the 'OMG I can't believe he/she actually said that,' and of course the questionable hair situations.





Won: TBA
HOH 0 - Veto 0 - Noms 0 - HN 0

Analyse Talavera
22 / single
Simi Valley, CA (originally Northridge, CA)
Recent college grad/soccer star

Fan applicant
Pronounced Ah-nah-lees (not analyze or anal lice). She says she's been watching since she was 10, and said if people don't like her being herself, they don't like it, and she won't be bothered by that. We'll see, though she told Ika she's a 'super confrontational person' so that sounds promising. She said she hates feeling paranoid so that's also promising, especially if she lasts til the second half.





Won: TBA
HOH 0 - Veto 0 - Noms 0 - HN 0

Christie Murphy
28 / single
Keyport, NJ (originally Staten Island, NY)
Boutique owner

Fan applicant
Probably the most key tidbit of info to come out Monday was that Christie dated Tommy's aunt, and she's even in a 'LOVE MY FAMILY' Thanksgiving pic posted by Tommy. She's been watching since BB8, she's got a clothing line, she burns sage, and she wants to hold a gratitude circle every morning in there. I'll go on record to say this is not a good plan for those of us who would prefer conflict and drama on our feeds rather than kumbaya.





Won: TBA
HOH 0 - Veto 0 - Noms 0 - HN 0

Cliff Hogg III
54 / married, 2 kids
Houston, TX
Petroleum engineer

Fan applicant
His bio says 53 but he's now 54. Sounds like he's got stories of all kinds and could be amusing if they don't give him the Old Guy Early Boot (and if he doesn't say anything problematic). He's watched since BB8 and is one of the few confirmed to be more than a CBS-only: he follows quite a few of us on Twitter, and he countered Jeff's win/lose question by referencing one of Jeff's more inane questions from prior cast reveals.





Won: TBA
HOH 0 - Veto 0 - Noms 0 - HN 0

David Alexander
29 / single
Atlanta, GA
Photographer

Probable recruit
He's a 'new fan' of the show who's been 'absorbing' it (read: recruit), and said he'll play a social game, but it's hard for him to lie. He picked a third option to Jeff's requisite question, saying he'd rather win and make everybody love him afterwards. I don't think it usually works that way but hey, give it a shot.





Won: TBA
HOH 0 - Veto 0 - Noms 0 - HN 0

Holly Allen
31 / single
Los Angeles, CA (originally Lander, WY)
Wine safari guide

Probable recruit
She works at a wildlife rescue/winery, and she's been in the reality spotlight before for dating The Bachelorette's Luke Pell. It's a long ways from a secluded Wyoming ranch and Cal State Chico to Miss Wyoming USA to Malibu giraffes plus wine, to reality TV by proxy and in person, but here she is.





Won: TBA
HOH 0 - Veto 0 - Noms 0 - HN 0

Isabella Wang
22 / single(?)
Los Angeles, CA (originally Mount Olive, NJ)
Public health analyst

Probable recruit
She introduced herself as Bella, and she moved to LA to help and work with homeless people - kudos! She says she'll hold a seminar in the house about the importance of hand washing and I only hope she waits til the feeds start for that. She said 'the opportunity arose' to be on the show and is a 'recent fan', meaning she's another recruit. She lost 50 pounds last year and climbed Mt Kilimanjaro, but didn't even tell her mom she'd left the country.





Won: TBA
HOH 0 - Veto 0 - Noms 0 - HN 0

Jack Matthews
28 / single
Tampa, FL (originally Chicago, IL)
Fitness trainer/photographer

Probable recruit
CBS bio says fitness trainer but he said photographer to both Jeff and Ika. It seems we can't go a season without a man bun anymore, and he's it this time. He said something to Jeff about having climbed Mt Kilimanjaro and on top of the Christie/Tommy connection, that set off a whole conspiracy on BB Twitter about a duos casting twist because Isabella talked about climbing Mt Kilimanjaro. But apparently Jack's was a joke, but it was a very odd coincidence. He's a 'new fan' of the show, which likely means recruit.





Won: TBA
HOH 0 - Veto 0 - Noms 0 - HN 0

Jackson Michie
24 / single
Los Angeles, CA (originally Nashville, TN)
Server

Fan applicant
He's been watching since he was a kid, with his mom, but says he's 'not a superfan' - I'll take that to mean he's a CBS-only and he probably misses some episodes. Or seasons. He says he's here to win but he's also big on morals, and those two things don't often go hand in hand. Unlike several who are bonded to their social media, he said he's looking forward to doing without and that 'it's ruined this generation.'





Won: TBA
HOH 0 - Veto 0 - Noms 0 - HN 0

Jessica Milagros
'30ish' / married, 1 daughter
Oak Park, IL (originally Chicago, IL)
Plus size model

Fan applicant
She may be the first who doesn't have an actual age in her official bio? She says she's watched the show for a long time, and will let others think she isn't as athletic or competitive as she is. That translates to another one planning to lay low, when what we need is some feisty! She's married with a daughter, and we're all hoping she doesn't talk about the little girl TOO much, as a little of that goes a long way. See: Devin.





Won: TBA
HOH 0 - Veto 0 - Noms 0 - HN 0

Kathryn Dunn
29 / single
Dallas, TX (originally Irving, TX)
Digital marketing executive

Probable recruit
She told Ika she loves the show and 'grew up watching it' but told Jeff she only started watching it two months ago? She talks a lot of marketing and social media, but she's done a lot of TV reporting segments, and she was on a couple seasons of Dallas Cowboys Cheerleaders: Making the Team, so who knows what she's really about? Maybe she makes a better living hyping on social than she did on camera.





Won: TBA
HOH 0 - Veto 0 - Noms 0 - HN 0

Kemi Fakunle
25 / single
Brooklyn, NY (originally Elkridge, MD)
Marketing strategist

Fan applicant?
Another big-but-recent fan, she said she's watched about 10 seasons in the past year, and that included finding/watching some BB Canada and Ika on Youtube. She said she's planning on two or three strong alliances but will have no problem breaking them, and over-emotional people bother her. These are all signs of great potential for #TeamFunFeeds.





Won: TBA
HOH 0 - Veto 0 - Noms 0 - HN 0

Nick Maccarone
27 / single
Sewell, NJ
Children's mental health therapist

Fan applicant
As many of you know, mental health is a near and dear cause of mine (not to mention very handy job skills for that house!) so I'm inclined to root for him on that alone, even though he's planning to job-lie a bit by downplaying what he does. He also made a reference to Flint's water issues and Matt's cereal eating, so he's a well-rounded shader. He knows the first two weeks are extremely important and he plans to charm everyone in that time so he can survive the early cuts and go the distance. He discovered BB when tornado-evacuated to a relative's and saw the BB17 premiere, and was hooked ever since. All that sounds great on paper, until he said he'd rather lose and be loved than win and be hated.





Won: TBA
HOH 0 - Veto 0 - Noms 0 - HN 0

Nicole Anthony
24 / single
Long Island, NY
Preschool aide

Fan applicant
She seems to be a perfect fit for the 'quirky girl' slot and says she's a HUGE fan of the show, since BB11, but won't let the others know how big a fan she is. She says her mouth might get her in trouble although she will strive to be self-aware. As a child, she locked her parents in the basement, called 911 on them, and almost flooded a bathroom (separate incidents, I think. I hope.) She's a reader which I like, and she loves puzzles so she may pull out some veto wins.





Won: TBA
HOH 0 - Veto 0 - Noms 0 - HN 0

Ovi Kabir
22 / has a girlfriend
Knoxville, TN (originally Oakridge, TN)
College student

Fan applicant
He seems very likable and also sounds BB savvy, having discovered the show when a sociology teacher assigned it in high school - shoutout to that teacher! He's been hooked ever since, and has watched at least some feeds, kept up with feeds updates, and has even seen BB Canada. He's a recent college grad and one of just a few who aren't single: he's got a girlfriend.





Won: TBA
HOH 0 - Veto 0 - Noms 0 - HN 0

Sam Smith
31 / married, 2 sons
Mountain Top, PA (originally West Nanticoke, PA)
Truck driver

Fan applicant (at his wife's urging)
He's the trucker whose pic getting his BB key was floating around earlier this week. He told Jeff he's already cried about missing his family, and he's going to try not to make a big deal about sloppy/messy people although it sounds like he's a clean freak. He's watched for 8 years, knows some BB history and wanted to form 'the biggest alliance ever' - just for fun - but has since decided that might not be a good idea.





Won: TBA
HOH 0 - Veto 0 - Noms 0 - HN 0

Tommy Bracco
28 / single
Staten Island, NY
Broadway dancer

Fan applicant
See Christie: she dated his aunt and they spent at least one Thanksgiving together. He's been watching since BB14 as well as catching up prior seasons, and he seems very likable. Like many of them, he plans to be everyone's pal and throw some comps early on, then come out strong in the second half. This is a good strategy plan but with so many of them saying they want to lay low, I'm a bit worried as that doesn't make for the best feeds. But it's doubtful they'll all be able to pull it off, and most pre-season strategy plans fall flat once they move in anyway.



Lines and Links of the Day
Lines

Jeff: When's the last time you cried?
Jack: Yesterday
[Sam also said he cried yesterday]

Jeff: Any final thoughts?
Nick: If you're struggling with anxiety, depression, anything, please please don't be afraid to get help

Kathryn: After somebody blindsides me, they're on my radar

Jeff: Would you rather win and be hated or lose and be loved?
Cliff: One giant mosquito

Ika: So you're going to try to go under the radar, you're gonna coast, otherwise [ahem] be boring, and then turn it up at the very end?
David: Yeah
Ika: Okay, all right, I don't like boring people



Links

GET YOUR FEEDS

Use my link for any Amazon Canada shopping, anytime, at no extra cost - just start your shopping trip by clicking Amazon Canada

Extended interviews with Ika Wong for ET Canada

BB21 Pool $10 buy-in - real cash payout to the winners (up to $1000 recent seasons)




Tally Items

Season Stats
HOHs in order: TBA

Veto winners in order: TBA

Evictions in order: TBA

Cast Twitters: TBA







Linking to any page here is fine. Please don't repost content from this site (or any other) without permission, and don't repost or hotlink images.



THE REAL SHOW IS THE FEEDS

SAME DAY AIR SHOWS
Live air shows in many areas
BB1 thru BB20 plus Celebs and OTT, and many other CBS shows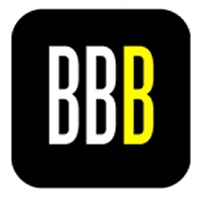 BIG BROTHER BUDDY
Get push notifications for all the big feeds events - iOS or Android


HAMSTERWATCH SWAG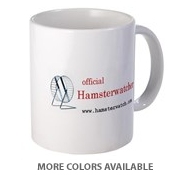 Mugs, shirts, more
Visit my Cafe Press shop






Big Brother 21 SEASON FAQ


Day 1 Move-in is June 19
Day 7 CBS premiere is June 25
Day 8 Feeds begin June 26
Day 99 Finale is September 25

Feeds are streamed by CBS, and Flashback is accessible via All Access subscription. Call 888-274-5343 for account help, including cancellation.

*Effective July 10* Air shows on CBS (Global in Canada) are Sundays 8pm, Wednesdays 9pm, eviction Thursdays 9pm.

Big Brother After Dark on Pop TV will be every night midnight to 3am (an hour later on Wednesdays and Thursdays). The aired blocks are live (or recorded earlier the same night, depending on your cable provider).

The CBS app (by CBS Interactive) plays BB air shows and other CBS shows, as well as feeds, or you can use your browser to watch feeds on mobile devices. The same All Access link used to subscribe will lead to the feeds viewing page if you're already signed up.

BB21 finalist prizes are the same: $500k for the winner and (probably still) $50k for 2nd place. Stipend for the others to be confirmed if/when they mention it on feeds.

The habitat has 94 HD cameras (no change) and 113 microphones (no change).

The recorded in-house announcements are the voice of producer Don Wollman. He and Julie Chen are the only staffers who have been there since Big Brother 1.