This site is about the Big Brother 21 feeds and contains spoilers! It isn't necessarily thorough: it's what I catch and/or what interests me. It's about watching hamsters: who's doing what and why. Thanks for encouraging my behavior.
Your pal, dingo



WIN CASH PRIZES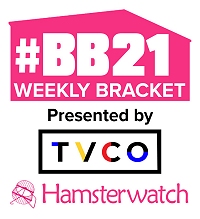 Click for more info
and to enter!



BB21 DRINKING GAME

Take a swig whenever someone says they have to win veto - take two if they say they have to win HOH





AMERICA'S PRANKSTER VOTE

Prank Week power
Voting is closed

-Nick
Secretly named 2nd nominee (Christie), and would have selected renom if she was veto'd off.





FIELD TRIP VOTE

Top three vote-getters competed.
Voting is closed

-1st place: Jackson
Immunity for the week
-2nd place: Analyse
One week chicken suit
-3rd place: Christie
Go OTB as 3rd nominee





WHACKTIVITY COMP RESULTS

Week 1 Nightmare - not used
Bella, Cliff, Kat, Nicole, Ovi
-Ovi could secretly force HOH to name two new nominees after one of first six noms ceremonies, excluding his Camp Comeback weeks

Week 2 Chaos - used Day 32
Holly, Jack, Jackson, Sam, Tommy
-Jack could stand up and force a redraw of veto players, one time, until final six

Week 3 Panic - not used
Analyse, Christie, Jessica,

Kemi

, Nick
-Christie could secretly activate so veto winner would name renom if they used veto, at one of 3rd, 4th, 5th or 6th veto meetings





FINALE SWEEPSTAKES

Win a trip for two to Sept 25 finale including airfare, hotel and $500
Sweepstakes is closed





QUICK LINKS & BOOKMARKS

-SIGN UP for feeds
-WATCH the feeds after signing up - disable ad blockers

-BB21 official site
-Live show tickets

-Feeds updates by @UGotBronx

-My Twitter - my screencaps

-Dick at Night with @EvelDick

-BB Viewer by @liquid8d
Requires All Access account

-BB21 Wiki

-Hamster Twitters
BB USA: chron - members
BB Canada: chron - members
BB USA Celebs: chron - members

-Advice for cast friends/family

-VPN to protect your online privacy





EAST COAST AIR SHOWS

Unfortunately, CanadaTV channel for Roku has been removed


East coast air show live streams:
- 1 - 2 - 3
NO DOWNLOADS OR SIGN-INS NEEDED - BEWARE OF CLICKING POPUP ADS OR WARNINGS




Donations via Paypal are gratefully accepted!


Watch Big Brother
Seasons 1 thru 21
Plus tons more CBS content






BIG BROTHER SEASONS



CBS All Access
Seasons 1 thru 21





BIG BROTHER 21 FEEDS EXCLUSIVELY ON CBS ALL ACCESS
All Big Brother USA seasons + most CBS shows past or present are included
$5.99 PER MONTH INCLUDING 1 WEEK FREE TRIAL or $9.99 AD FREE
COMPUTER - MOBILE - ROKU - CHROMECAST - APPLE TV - ANDROID TV - FIRE TV - XBOX 1/360 - PS4


>> >> >>

>> >> >> >> >> >>

>>

Power Status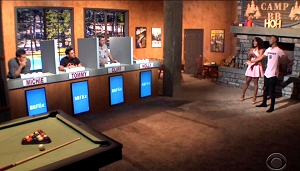 Evicted: Christie 3-0
Head of Household: Jackson
Original noms: Cliff, Tommy
Veto winner/outcome: Nicole/used on Cliff
Final noms: Holly, Tommy
Evicted: Tommy 2-0



Thanks to @89razorskate20 for the screencap


Alliance charts by @89razorskate20: Day 80 - Day 78

Diary segment tallies by @clamperls4: Latest

Ratings Watch Sunday's show dropped to third with 1.2 rating, 5 share, 4.95 million viewers, behind The Simpsons and Last Man Standing reruns on FOX with 3.8/16/11.87 and 1.2/5/3.26 respectively, Football Night in America and NFL Football with 3.0/14/9.74 and 6.6/28/19.25 respectively, and ahead of Celebrity Family Feud rerun on ABC with 0.5/3/3.55.

Wednesday's show placed second with 1.1 rating, 6 share, 4.55 million viewers, behind America's Got Talent on NBC with 1.2/6/8.44, and ahead of MasterChef on FOX with 0.8/5/3.23, and The Goldbergs and Schooled reruns on ABC with 0.6/4/2.91 and 0.5/3/2.11.

Overnight rating & share: adults 18-49; Rating: % of all TV households; Share: % of households watching TV



Upcoming Events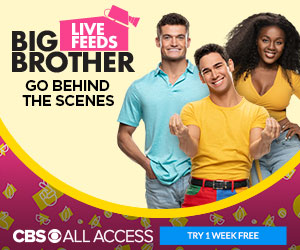 GET THE FEEDS to see the real show!

Through Thursday: Angst, drama, waffling, bickering, nervousing, eating, laying around

CBS schedule:
Sundays 8pm - Wednesdays 8pm - Thursdays 9pm

Summer 2020: Big Brother 22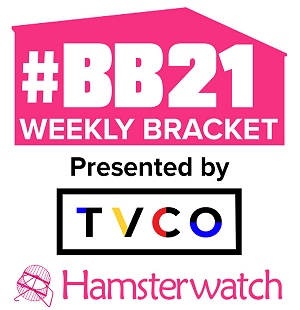 TVCO #BB21 WEEKLY BRACKET

Make predictions and win cash! The #BB21 Weekly Bracket will run all summer long!

Download the TVCO app to watch the TVCO live show, chat, and enter the weekly bracket.

Three chances to play this week:
Wednesday 9pm ET/6pm PT
Thursday 2pm ET/11am PT
Thursday 8pm ET/5pm PT
Good luck! - Click for more info

Congrats to 'JenniferB' and 'LoriDM' who split $200 last week!



Daily Feeds Recaps
Day 82 - Sunday 9/8/19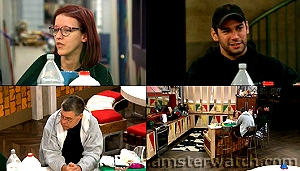 Morning was a lot of sitting around chatting, including some season history (and revisionist history), and comparing notes and gossiping about personal feelings about various of their former roomies. After sleeping on it, Nicole told us she was still hoping to vote out Holly. It won't take any convincing to get Cliff on board for that: after she presented the idea to him late last night, he smiled to us and said "plot twist." It will be a very waffly week though, and there's no telling how Holly will act once she's actually on the block.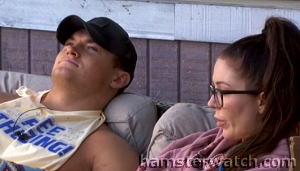 The yard finally opened, and thus vanished their hopes for a "luxury" something today. Holly revived her idea of an Easter egg hunt which Nicole also thought would be fun, and she said they should all wear their capes. They also talked about pooling their wine tonight, since that didn't happen last night as planned. Holly and Jackson continued their usual bickering about this or that, and she talked at him at length about various eras of her life, like she does. He didn't join in enthusiastically about post-BB things, and he pointed out their age difference again. Tommy told Cliff he seemed stressed, and Cliff said whatever happens he knew someone's dream would end, and he added that's the game. Tommy told him not to stress on his account, and he repeated same to Nicole with a quick check-in. Nicole told him she'd pitched the idea of keeping him to Cliff and he seemed receptive. She added breaking up the showmance would be the smart thing to do and this could be their last shot to do so.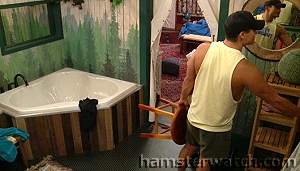 Jackson had asked Holly multiple times if she was going to shower, and it turned out that wasn't a veiled hint that she needed to, but instead he was apparently anxious for extracurricular activities. When she finally headed upstairs to get wet, he lingered outside the shower and she asked him to "get what's right next to you" which turned out to be the infamous HOH shower sex stool. He moved it into the shower and installed it with their patented anti-slip towel, then waited some time until Holly was ready for him. After a very long time they finally exited, and Jackson headed to Diary to tell them the showerhead was broken. (She still didn't wash her hair.) Cliff and Nicole had another check-in to discuss Holly vs Tommy, and a delivery of origami paper and directions arrived. They also discovered they had new, unwarped pool cues so Cliff, Tommy, Nicole played pool while Jackson and Holly snacked and watched.

Tommy asked Jackson about Holly after BB, and Jackson said "if it works out between us, great" but everything else he said pretty much indicated friend zoned. (Or maybe booty call zoned.) Jackson had a similar convo with Holly later, but not as blatantly. They got a little snippy and bickery with each other, like they do, but it didn't escalate. Holly showed Cliff all her hard-boiled eggs and told him about her Easter egg hunt, he said it sounded fun, and she squealed "yeahhh! We can do it tomorrow!" (Except she might not feel like it tomorrow after she goes on the block.) Nicole, Tommy, Cliff discussed how the BB experience has changed them, and they asked Holly for her thoughts. She went down a misery-laden path of doom and woe, and every bad thing that's happened in her horrible life (yes, the same life that's wondrous and charmed in other tellings). To make things worse, she told it like Jessica might with a lot of likes, umms, and rambling all over town.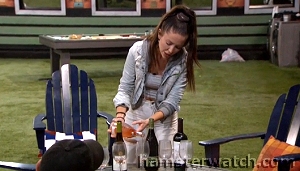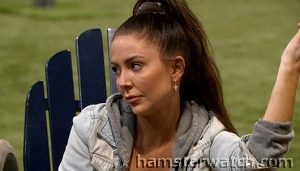 Pop delivered Pop Ball which was a set of buckets and a ball (no booze). Dinner was outdoors and they finally opened their stockpiled wine. Holly managed to wreck that too by giving a dry and disinterested discourse about wine varieties. She and Jackson got a little snippy with each other as he talked about wanting to go on The Challenge, and she said it was a "fuckfest" and she didn't want to be just another on his roster of reality girls. That theme carried on through the evening. The five of them, less whichever was rotated out to Diary, rehashed the season yet again, revisionist history in place, and they talked about themselves ad nauseum, repeating the same things they've said about themselves every day all season.

Plans didn't change though: Nicole will veto Cliff off the block and Holly will go up by default. Things could/should get interesting when that happens.

Get the feeds to see it all unfold live and/or with flashback!
If you missed what's come before, click the ever-present "previous Hamsterwatch episode" link way up top for my previous recaps and/or check the feeds updates in Hamsterwatch Forum by @UGotBronx.



Day 83 - Monday 9/9/19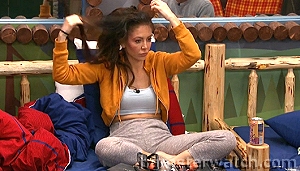 Holly did her makeup marathon and had just begun her stunt hair reinstallation when feeds went down for the veto meeting. Tommy had been chatting with her and joking about speeches, taking it all in stride and with some fun. Overnight, she and Jackson got into it again over the whole Challenge topic that started earlier - that's what kicked it off anyway. She again brought up her dating "PTSD" and called him "condescending," and "fuckin asshole" again, and she said "fuck you." Now he may be those things, but he was accurate when he told her he wasn't responsible for other guy(s) cheating on her. Of course they went back and forth a few hundred times and solved nothing.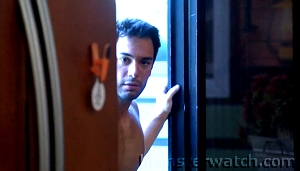 Nicole used her veto on Cliff as planned, and Holly went up in his place by default. Holly knew it was coming so she took it calmly, and Tommy has handled his nomination very well, so props to them both I suppose since neither had even touched the block a week ago. I kind of doubt Holly will remain even-tempered through Thursday, but we'll see. She brought up her Easter egg hunt again and said they should have done it yesterday. Jackson talked to Tommy and told him all the reasons he (Jackson) should and will win at the end, and Nicole and Cliff again talked about the culture shock they'll face after it's over. They were told the yard would close at 5am tomorrow morning, so most of them hung out by the pool and took advantage of the sun and fresh air.


Jackson offered to sit down and hash things out again with Holly about last night, but she didn't want to talk about it yet. Cliff and Nicole had another discussion about the vote, with Cliff now leaning slightly towards keeping Holly. He said keeping Tommy would give them a better chance to be the final two, but keeping Holly would make it easier for them to get that far. Nicole said she thought the Jackson and Holly fight was fake, and Cliff told her Holly was up crying until 5am. They all herded together, then separated, then herded together again to discuss the same topics as every day: season rehashes, BB is harder than they thought, what are their friends and families thinking, it'll be weird to be back in the world again, etc etc etc. All five of them are stuck in loops that rarely vary.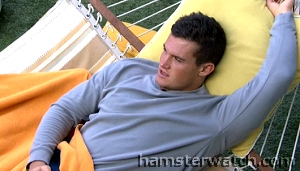 Jackson set a plastic bag down on the stove but it was still hot and made a gooey mess. A little later he had a hammock session with Nicole, shmoozing her about the endgame and how he wants to be there with "deserving" people. He said he and Holly are "two ends of the spectrum" on that, and then he said "I don't want to say anything and make it seem like I'm campaigning against Holly, but at the same time I came here to win." Pretty clear-cut campaigning there against Holly, but whatever. He asked if she'd ever told Tommy about their final four because Tommy had brought it up. Nicole said he'd brought it up with her as well, but she said it wasn't a formal thing. Cliff scared Nicole on the hammock with a blown up glove, and then he blew it up on his head.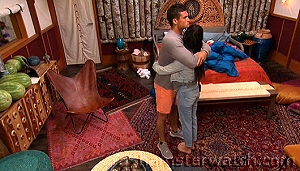 The new HOH showerhead was installed and Holly trailed Jackson to inspect it. She lingered, and he finally asked what was up, something was obviously on her mind. She said she just wanted a hug, so they had a stiff, awkward hug. He asked what she was stressing about and she said "you, and Thursday" and "just stay on my team." The whole convo was awkward and awful, like most of their attempted makeup convos, and she finally said "can we just take a shower sometime and drop this until then?" And they did, after some more awkward hugging as he gazed at his watermelons. Meanwhile Tommy told Nicole he was planning to campaign Wednesday night, and he told her he'd offer to throw the HOH comp if they keep him, and that he'd evict Jackson if he wins the final veto. Nicole said Cliff was pretty much on board, as was Jackson, and she said "you have my word you can go to the jury house and badmouth me all you want if you're evicted this week, because you're not going to be." Tommy also said he'd felt more himself this week than all season thus far. Cliff joined them for pizza at the hammock and Tommy repeated his offer to throw the HOH.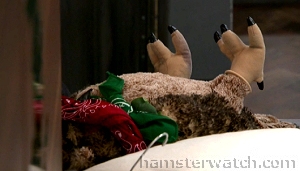 Post-shower Holly and Jackson joined the others for pizza in the backyard, and they seemed relatively back to "normal" again, whatever that means for those two. Jackson sat with Holly as she re-applied makeup for the evening, and feedmasters again flashed from her to his watermelons and back. Jackson said "I sure hope they don't take that conversation from the shower" - to use on the show, presumably? He said he'd rather self-evict, and she said that would be "cruel and unusual" and "there's a line that no TV show should ever cross, and that is it." He said "that's what I thought, until you get a letter in the mail." Much later she thanked him "for sharing" and trusting her, so he may have told her about a bad breakup in his past, something he's alluded to often. And/or she may have finally told him about having dated a Bachelor/ette guy. She hasn't stated as much, but she's implied her "dating PTSD" may have sprung from that. She's kept the fact that she dated aother reality person quiet all season (along with having been Miss Wyoming USA), although she did a lengthy tell-all podcast last year about Luke Pell and their breakup. But you knew that already, if you've checked cast folders at Hamsterwatch Forum anytime since pre-season.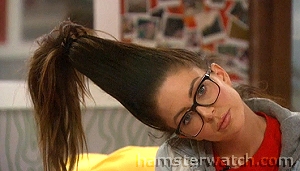 Holly rebounded enough to show up with a conehead concoction made from stunt hair and a bottle, and she did some random bouncing around in it, like she does. Jackson asked Nicole if he could have the HOH room so Holly could get some sleep (not sleeping was one of her complaints of the day) and of course Nicole said sure. When Jackson let Holly know, he did it by saying he'll be sleeping in HOH again, adding "if you're wanting to." Considering he told Nicole it was for Holly, his invitation to her was pretty lame and almost rude. Otherwise it was an uneventful evening after a potentially very pivotal day. As of now, Holly's going but she and Jackson don't know it yet. If they'll find out or be blindsided, or if she'll have a meltdown this week or develop new illnesses remains to be seen. Will Tommy tell Cliff and Nicole about him and Christie, or will Holly or Jackson tell them, and will it affect the plans for Thursday? We'll see: it's still a very long time til then.

Get the feeds to see it all unfold live and/or with flashback!
If you missed what's come before, click the ever-present "previous Hamsterwatch episode" link way up top for my previous recaps and/or check the feeds updates in Hamsterwatch Forum by @UGotBronx.



Day 84 - Tuesday 9/10/19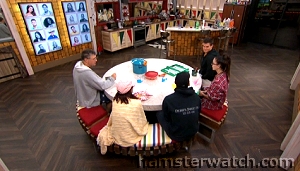 They gathered around origami paper to greet the day: Jackson carved and sampled a pineapple and a watermelon; Nicole and Tommy started up origami; Holly talked about her dream, which included pigeons; and Cliff talked about his 9/11 plans again: an early moment of silence, singing the Star Spangled Banner, and sharing their memories of the day. Holly suggested spelling out a message on the table. Then they dipped back to their usual patting themselves on the back, and talking about their former roomies and the season, with the traditional chatter over arts and crafts as they folded their colored papers into various creatures, including some pretty cute frogs. Holly's Easter egg hunt was finally brought up again, and the 30 eggs she hard-boiled for it. Place your bets if it'll happen, or if it'll go the way of her talent show with Tommy, her makeup tutorials with Analyse, and her talk show.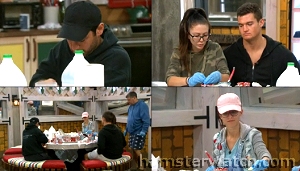 They did get around to dyeing the eggs, using powdered drink mixes. They all had a good time doing that too, with Jackson saying he'd never dyed eggs and Nicole saying she still does every Easter. They were told during a short fishies block that they'd have music for something, and shortly after that the feeds went to Puppycam. That turned out to just be an HOH lockdown for them, likely for staff to do some maintenance. The egg hunt was tentatively scheduled for 5.30pm. There has not been a snippet of gametalk thus far today.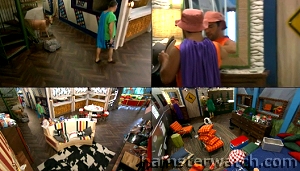 5.30 came and went, and Jackson and Holly had another little spat when he said everyone was waiting for them and she wasn't ready. She spackled on her makeup in record time and finally the egg hunt got underway. They all wore their superhero suits and capes, plus a tutu for Nicole, and they used Hide 'n Go veto rules. They took turns hiding five eggs each around the downstairs, while the others waited in HOH. That took nearly an hour, then the hunting began en masse around 7pm. Several eggs were found right away (a few had been spotted during the hiding), but they were still looking for some at 9pm when they declared Jackson the winner with several unfound eggs. Cliff and Nicole each had one left. Feedmasters came through for us, often showing three and four different rooms at a time. Tommy and Holly had a short gametalk, with him saying he thought he'd tell Cliff and Nicole about Christie tomorrow because he wanted to be honest, and he said he didn't know what they were thinking about the vote (lie). Holly said if she goes to jury, she wouldn't give up that secret if Christie hadn't told them. They all had their next-to-last Taco Tuesday, which was a much smaller affair than it used to be.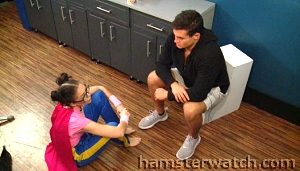 Holly asked Jackson if she should let Cliff and Nicole know that Tommy was planning to "drop a bomb" or not, saying she was unsure because "it's not our secret to tell." She also said she was afraid Cliff and Nicole would "flip the vote and backdoor me." Sorry but no, if/when she's evicted it will be an eviction, period, no backdoor whatsoever. They agreed to discuss the Tommy situation later but Jackson went right to Cliff and started to tell him about it, when they were interrupted, then joined by everyone for a lengthy herd session in the bathroom. Jackson offered the HOH room to Cliff for the night (suggested earlier by Holly), but he politely declined.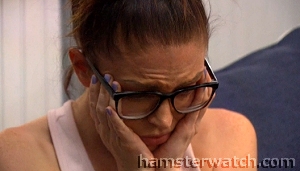 When Tommy and Nicole finally wandered off again, Jackson with Holly told Cliff that Tommy was going to "drop a bomb" with tomorrow's campaigning, and he said it wasn't their secret to share but that Tommy had told them right before the veto comp, like he just wanted to get into their good graces. Cliff asked if it had to do with Christie. (Reminder Cliff, Nicole, Tommy heard the wall yeller a few weeks back about that. Tommy was extremely upset at the time, and Cliff has repeatedly said it was a non-issue for him.) He told Jackson and Holly he'll listen to whatever Tommy has to say and discuss it with Nicole, and decide from there. When he left, Holly's meltdown began. She said she did NOT like that response about discussing it with Nicole, and she asked if she should have been campaigning harder this week. (Gee, ya think?! But hey, she'll always have The Experience of this week with its drunken bickering, sex stool showers, and a September Easter egg hunt.)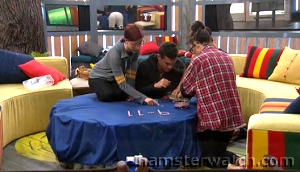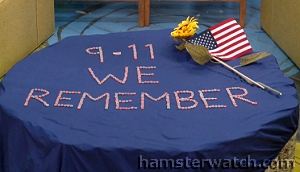 They all participated in making their 9/11 memorial for their ceremony tomorrow morning, spelled out with Froot Loops. Gametalk flared up again as Holly gave a meandering campaign pitch to Nicole that consisted of how much she'd like to stay, telling her life story (again), how supportive Jackson's been of her, and girltalk about Jackson and her exes. Jackson made a pitch on her behalf to Cliff, who again said he'll see what Tommy has to say, and he'll decide with Nicole. Cliff said he knew Jackson and Holly would take each other at the end, and Jackson said he knew Cliff and Nicole would take each other. Jackson then lived up to his zing again by saying he wouldn't want to be in finals against someone easy to beat because he wanted a challenge. Cliff and Nicole agreed they'd see what Tommy has to say and whatever else happens tomorrow, but they agreed again to boot Holly (as of now). Unfortunately for us, they also agreed it'd be best if they warn her and Jackson. Cliff also told Nicole about the "bomb" Tommy planned to drop, and that Cliff had guessed it was about Christie. Jackson and Holly agreed that he'd attempt reverse psychology by telling Cliff and Nicole that he and Holly are "playing separate games" and he "doesn't want to look back on this and have a showmance bite him in the ass."

Get the feeds to see it all unfold live and/or with flashback!
If you missed what's come before, click the ever-present "previous Hamsterwatch episode" link way up top for my previous recaps and/or check the feeds updates in Hamsterwatch Forum by @UGotBronx.



Day 85 - Wednesday 9/11/19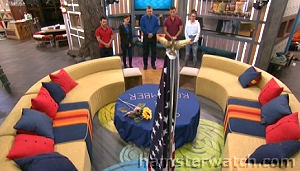 They were woken up around 6am as they'd requested, and they were given a full size flag and stand for their 9/11 memorial ceremony. They had a moment of silence, and sang The Star-Spangled Banner (some poorly), and they somberly shared their memories of that day. One memory these later BB fans didn't know about was on that day 18 years ago, three people had an entirely different experience than the rest of the world. BB2's Dr Will, Nicole, Monica were given an overview in Diary of what happened, and that Monica's cousin Tamitha was among the missing (she didn't survive). That segment didn't air on CBS until September 18, because of course all TV was pre-empted for continuous news coverage for that long.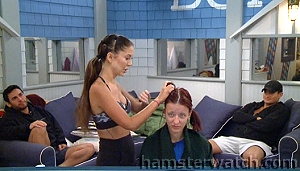 Our five went back to their beds, and later BB ran the "you're one day closer to five hundred thousand dollars" recording for them. That one's always good for late season, when they're inevitably torn between cutthroat greed and kumbaya love-you-for-life modes. Holly offered to do Nicole's hair, an audience gathered, and she asked Nicole and their observers if she should do this way or that way, like she often asks Jackson what to wear, what to eat, or what to do game-wise. She went with dual "space buns" for Nicole, like she'd done for her own for last night's egg hunt.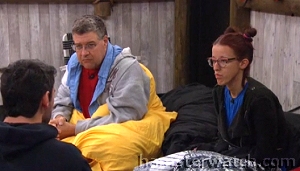 After hours of herding and still more season reviewing, gametalk finally kicked off around 3.30pm with Holly crying to Tommy about being "backdoored on Jackson's HOH." Shortly after that, Cliff and Nicole rehashed their same loops about this vote, agreeing again to boot Holly. Tommy joined them, in HOH, and they told him it'll be a 2-0 vote. Tommy then launched his campaign about wanting to work with them and go after Jackson, again saying he'll throw the HOH and fight for veto to do so. Then he finally dropped his bomb about knowing Christie. Jackson awkwardly entered his HOH room at that point to pee, so they moved to Camp Have-not. Cliff and Nicole already knew about Tommy and Christie, both from the wall-yeller weeks ago and from Jackson and Holly telling Cliff the other day. Tommy also admitted he had already told Jackson and Holly, and that he'd been afraid they'd use it against him. Meanwhile Holly and Jackson started parannoying their brains out, separately and together (as well they should).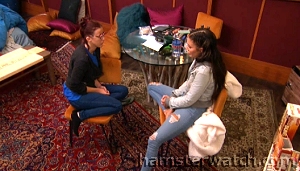 Holly announced she was making "campaign casserole" and then she began her spiels. She talked at Nicole for a very long time, ranging from how she didn't want to be known for a showmance, and she'd wanted to leave a positive legacy and be a role model for young girls (yep, she said to an actual role model). She said she'd be fine with fourth place but she didn't want to go out in fifth, it wouldn't help her debts enough, and then she went into her sniffle-squeak-cry mode. At the height of that Jackson stuck his head in the door to ask something about dinner, Holly answered him normally, then went right back to sniffling to Nicole. Nicole said very little through this harangue but as soon as they wrapped, she told BB she'd be happy to be called into Diary "to chat" and they called her. I suspect she wanted to vent about the mountains of BS just spewed at her, and she later confirmed that to Cliff.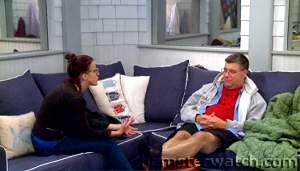 Then Holly pitched to Cliff, in a slightly more controlled and logical direction, and Cliff shmoozed her that he thought he and Nicole might be leaning in different directions, with Cliff preferring she stay. A fib, but that's just good BB and good jury management. Cliff later reported that to Nicole, which is even better BB. Overall Holly, who put up two evictees and cast nine eviction votes, acted like she's the first person who's ever been on the block, and that she hadn't shunned Nicole for at least half the season, and it was annoying AF - in my opinion. And though she's been campaigned to umpteen times all season, she clearly didn't take notes because she pitched only what she wanted, rather than any hint about what she would or could do for the voters. Along the way, Tommy made a minor pitch to Jackson, and when all the dust settled, Holly retold both pitches to a bored-looking Jackson, and Nicole and Cliff compared notes with each other.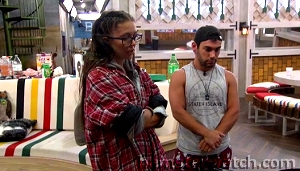 Holly and Tommy stared at the photo wall while prepping dinner and both said they didn't want to join the jury tomorrow. Cliff shmoozed them all over dinner and addressed the elephant in the room (the votes). They got teary again, Tommy suggested a gratitude circle, and Jackson said maybe tomorrow morning. Holly started packing, between removing her makeup and applying more, and Nicole apologized to her about talking "the pros and cons of both" nominees, and added none of it was to hurt anybody, and later she told Tommy keeping him would be the smart thing to do, but she felt horrible. Jackson got fired up about requesting Backstreet Boys for Nicole and letting her have the room a couple nights, and he told Holly he was going to guilt-trip Cliff. He did that, bringing up their final four handshake and reminding Cliff he'd rather lose to someone worthy than beat someone lame. Tommy encouraged Holly to do her talk show at last, and she did, repeating her life story again. Cliff told Nicole he felt awful after his chat with Jackson, and they weighed their options again and stressed over which way to go.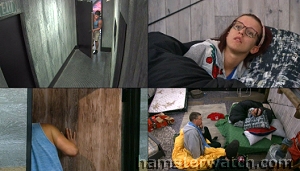 Tommy joined Cliff and Nicole in Camp Have-not, where Tommy sleeps, and they ran all the loops again including a new one about an early alliance between Tommy, Holly, Christie, Analyse called "First and Final". Tommy said yes that was a thing, and it had never been formally ended. Jackson went tip-toeing to the door to eavesdrop a couple times during that, and was very perturbed when he went back to HOH, having overheard Tommy's offer to throw the HOH. Later Jackson met with Cliff and Nicole again, and he asked them what kind of deals Tommy had offered, and that he'd told Jackson he'd pitch to Cliff and Nicole that he'd throw the HOH, and also that he'd win at the end against either of them. They also compared notes about the Tommy and Christie past, and that Holly and Jackson were given more info than Cliff and Nicole, including the childhood friends part and that they both knew they'd been in the running for this season. Jackson gleefully told Holly about the eavesdropping and bombdropping, saying "okay let's play dirty, let's play Big Brother." Nicole said she was overloaded and over all of it, and she wanted a house meeting to get it all sorted out, and that she was pissed off about conflicting and incomplete info, and that people had [allegedly] said she couldn't win.

Cliff talked Nicole down (and her house meeting idea) and they agreed they were overloaded, and over it, and they'll take their best shot and whatever happens happens. Cliff then had a quick followup with Tommy but didn't mention the new chaos. Jackson then had a followup with Cliff because he'd seen Cliff visiting Tommy, and Cliff said they'll pick it all up in the morning, he didn't know what "set off" Nicole, and she felt like she'd been played. Jackson told Holly that he'll have to play up a lie tomorrow and if it blows up, it blows up. Holly said "but I'm the one who'll be evicted." He said he's the one who'll have to live with pissed-off people, and she repeated she's the one who'll be evicted. This vote will likely not be decided until tomorrow, and maybe not until showtime. This Waffle Wednesday was a doozy!

Get the feeds to see it all unfold live and/or with flashback!
If you missed what's come before, click the ever-present "previous Hamsterwatch episode" link way up top for my previous recaps and/or check the feeds updates in Hamsterwatch Forum by @UGotBronx.



Ratings - Quick Takes edition
Ratings are based on entertainment value - there still isn't much
See full bios and social links in cast folder at
Hamsterwatch Forum
Noms count: original/renom/twist


I always give them kudos for pulling off the logistics and timing nightmare of a double eviction, and now they've done it again, and smoothly. I still think people give them far too much credit when they scream everything is 'rigged' - I mean, people were screaming the season was rigged for Christie, right? But she's gone, just like all the other hamsters past that people said seasons were rigged for - those hamsters didn't win their seasons either. But that said, they have a vested interest to produce edited shows that viewers will watch, and you can't blame them for that. We know they provide stupid lines to recite in Diary clips (ugh) but game-wise, I don't think they choreograph all that much. For a start, it would be extremely difficult to do that smoothly with so many moving parts and mouthy hamsters. But I do think they may 'nudge' at times if a hamster presents an idea they like, or if someone perks on a question asked. If they're currently 'nudging' for Holly to go now when Jackson can't play for HOH, and if he should lose the final veto, they'd be left with three - count 'em THREE! relatively non-problematic hamsters at the end. That'd be a nice way to wrap this mess, considering how it began.





Won: Revival to Camp Comeback Day 30; Full revival to BB21; 1 week pie smashing
HOH 1 - Veto 1 - Noms 4/1/0 - HN 0

Talking to us was great at first, letting us know his game thoughts before Christie overheard him and broke Cliff Notes. Now he's narrating everything he does and it's gotten silly. Especially when so much of it's repeats of the same things he says a dozen times a day. But it's far from the worst of hamster crimes, so we'll allow it. I think he genuinely cares about them all as much as he says, but he's also played a very good under-the-radar game. It's no accident he's still there and he'll likely be one of the final three.





Won: Nothing yet
HOH 2 - Veto 0 - Noms 0/1/0 - HN 0

Two words: image issues. She's obsessed with piling on the layers of makeup that make her look ten years older than she is, and wearing over-tight clothes that make her look cheap and desperate, and pounds of stunt hair that isn't necessary. Or clean. And she often says she doesn't want to say this or do that 'on television' while she's doing and saying all kinds of things she shouldn't. I don't think she knows who she really is and she's stuck in this rut of trying to appear to be someone else. Continuing to latch onto Jackson when he jerks her around like bait is just another symptom of her disastrous self-image issues. I hope she learns from this experience and does some work on herself as she does have a lot going for her, and it'd be nice if she could make the most of that instead of working so hard trying to be someone else.





Won: Camp Director 1st eviction immunity; Field Trip 7th eviction immunity; 24 hrs Alien Doctor
HOH 3 - Veto 3 - Noms 2/0/0 - HN 1

He's still a misogynist pig, no matter how you slice the watermelon. He and Holly are toxic for each other but they have something in common (besides the shower sex stool), and that's the uncanny way they each turn any topic under the sun onto themselves in under 30 seconds, and the way they each repeat their life stories over and over and over. He's one of those arrogant hamsters who think they're entitled to win it all, and for that, I hope he doesn't.





Won: 1 week pie smashing
HOH 1 - Veto 1 - Noms 0/1/0 - HN 1

She's a breath of fresh air in this pit of doom, and her pure joy at finally winning an HOH and a veto was delightful to see. But she too has become repetitious, often to the point of annoying. But I'd rather have her repetitions than some of the horrors who've been evicted, so it's all good. We've become jaded by the usual assortment of asshats, cutthroats, and meat-heads, so it throws us a little off balance to have a genuinely sweet and innocent hamster last this long, especially one who's also damn savvy about the game.





Won: 4 days Poison Ivy;

1 week

6 days BB Explorer
HOH 1 - Veto 2 - Noms 2/0/0 - HN 1

He's been a lot calmer and more likable since Christie's exit, and you have to think her presence and the inherent responsibility was a burden for him. So it's nice to see him be more comfortable and more 'himself'. Minority opinion, but I think much of his trademark sincerity is genuine, rather than simply acting as many think. Probably not all of it, but if he was faking all that all season, I think someone would have caught on and griped about it.





Won: Whacktivity 3 Panic; 4 days Poison Ivy; Field Trip nominee
HOH 1 - Veto 0 - Noms 3/0/2 - HN 1

Juror

She played the hell out of the game and drove it for most of the season, but she was too mouthy, too busy, and too obnoxious to pull it off. She came in with a lot of half-baked new age rhetoric and she made sure everyone heard about it daily, but she didn't understand it, she certainly didn't put it into practice, and she had no time for anyone else's beliefs. She quickly became known for her nasty eating habits and constant crying, and she panicked whenever she felt a shadow of a hint of danger in the game, and then she blamed PMS for that. Her pre-existing friendship with Tommy was the one secret she never spilled, and she double-dipped outside every alliance she was in. She won a valuable power but rendered it useless by telling everyone about it, and she was put on the block twice by viewers.





Won: 1 week pie smashing
HOH 1 - Veto 1 - Noms 3/0/0 - HN 1

Juror

She came in perky and sassy, which didn't last long, but pretty soon she was the reaction queen, providing facial expressions, gifs, and screencaps for every occasion. She was never really plugged into the game and liiiiiike she was like exhausting to like listen to when she talked like game? Her confusion became more apparent as the weeks dragged on, making her a liability for her teamies Kat, Cliff, and Nicole. But she was often fun especially with Kat, and Kemi and Nicole in their RV room. She had a dedicated feed for the big Nick versus Christie Taco Tuesday fight and her faces during that were superb, as was her squawky fall from the endurance wall comp. She kept busy much of the time: she ran the show days hair salon, she was the designated DIY chiropractor, and she gave lengthy massages that they loved. She didn't do a lot game-wise but she broke up the Jacks and she got one gone during her HOH week, and that was huge for them and us.





Won: $5,000; 1 week America's Prankster
HOH 1 - Veto 1 - Noms 2/0/0 - HN 0

Juror

He came in looking good, being a mental health therapist and bashing Matt and his cereal, but it didn't take long for us to forget all that. He talked way too much and way too fast, and he seemed intent on turning against allies for no reason. All that got him targeted relatively early but he won a veto and worked his way back into the good graces of most of them. He was often highly inappropriate, between regularly humping Tommy, ogling and cuddling Analyse while showmancing Bella, rubbing his feet on both of them, and talking in explicit detail about anything sexual. He was shocked to get zinged about his hair when he'd been singing his barber's praises all season, but he was usually able to laugh at himself, including his famous '30 seconds' story about his first time doing the deed with Bella.





Won: 1 week chicken/3 days eggs
HOH 0 - Veto 0 - Noms 1/0/0 - HN 0

Juror

She literally griped about Ovi when feeds started and planned to do makeup tutorials with Holly. That never happened but soon she shared her big news about doing the deed with Jack, and that's about all she did from then on, so she featured big on the sex tally (with and without their sex stool). She didn't win comps and she didn't gametalk much, but she griped a lot and made lots of threats to go off on whoever she was mad at on a given day. She was literally horizontal a lot so #LeaningSis became a fun hashtag game. One day Jack made an effort to spend time with her outside of bed and they screamed around playing pranks and hiding, including several rounds in the pantry trash can, once with the ultimate lean. When Jack left she socialized a little more, and she didn't complain too much about being a chicken or making eggs, but she literally never made them again.





Won: Hawaii trip
HOH 0 - Veto 1 - Noms 2/1/0 - HN 1

Juror

She came in confusing, telling one interview she'd watched for years and another that she just heard of the show. Then on the pre-season audio leak, Christie said she'd put Kat OTB because she was paranoid and annoying. Then feeds started and Kat was a basketcase, crying and freaking out. We found out some of that was due to Jackson's hump 'n dump, and when she wasn't evicted she settled into being the most entertaining of this bunch. She was random and funny, often using self-deprecating humor and making it work, along with ongoing gags about 'conspiring bitches' and Brett. She played a rat floater game but she didn't do it well, and there were a half dozen other rat floaters to maneuver around. She was outside most alliances but infiltrated with the best of them, and her game was great fun to watch, though very, very messy.





Won: Whacktivity 2 Chaos; 24 hrs Angry Alien
HOH 1 - Veto 0 - Noms 2/0 - HN 0

Juror

He was cocky and arrogant, and he and Jackson didn't want to talk to anyone who wasn't cool or pretty enough for them. He had a vendetta against Kemi for no apparent reason and he made more than a few racially charged comments about her and David. Julie grilled him about some of those as well as a comment about Bella, like she hasn't done to anyone since BB15 Aaryn. His HOH letter was from his dogsitter, and he called a house meeting to announce nobody could gametalk with the three Camp Comebackers (but everyone did, including him). He referred to bedmate Analyse as his 'game piece' early on to Jackson, and he had a multi-way attraction thing going with Christie and Tommy. He was tipped off about some of his behavior and tried to do better but it was a transparent effort.





Won: Fiji trip
HOH 0 - Veto 2 - Noms 1/0 - HN 1

He was the first outsider to learn the Eight (and the Six) were things, and he seemed content to be their ninth (and seventh) rather than taking that info to the rest of the strays so they could organize and counter. He started strong, winning the first two vetos, but his luck went downhill after that. He planned a nominee speech outing Christie's shady dealings but he blabbed and it got back to Christie and the rest. But that then led to the huge fight before his eviction show that tore the Jacks apart and blew up the Six, so kudos for that. Never mind he could have used that mess to his advantage and maybe stayed. He was a DIARY SHOUTER, he had lots of goofy (sometimes inappropriate) stories, and he was liked by most, most of the time.





Won: Nothing
HOH 0 - Veto 0 - Noms 0/1 - HN 0

She seemed promising in her pre-season interviews but it turned out she hadn't really done the homework recruits should do, and she was quickly in over her head. She blabbed about most every convo she had, and she blew up alliances almost as soon as they were formed. But along the way she mixed and drank gross concoctions including hot dog water and mayo, she told some funny stories and some sad ones, and she and Nick fell in love (once she finally got him to stop lusting for Analyse).





Won: Revival to Camp Comeback Day 23
HOH 0 - Veto 0 - Noms 1/0 - HN 0

She was targeted by Jack and Jackson for no reason we know of, other than naming them as potential nominees in the first days. From then on they were obsessed with her, spreading that obsessive hate to their teamies, and it was so stupid it would have been comical if it weren't so ugly. She kept it classy despite all that, and it's good she had Nicole as a sounding board (and genuine friend) to vent her frustrations. I just wish she and Kat didn't hate each other as they would have made a superb comedy duo.





Won: Whacktivity 1 Nightmare (unused); Revival to Camp Comeback Day 15
HOH 0 - Veto 0 - Noms 0/1 - HN 0

He was a prime example of BB book smarts not necessarily equating to BB street smarts, and he didn't help himself any by being too loud and busy, nor by snitching on alliances to those same alliance members. Analyse accused him of being creepy with her but there was no evidence of that. He's done great things out here and will undoubtedly do more, so it was probably for the best that he got out of that snakepit sooner than later.





Won: First 2 weeks in sequester; Revival to Camp Comeback Day 15
HOH 0 - Veto 0 - Noms 0/0 - HN 0

He got the rawest of BB deals, the first night boot, and then he was locked in a hotel room for two more weeks. He showed a quick and accurate read on everything when he re-entered the habitat and was probably the only one of the Comebackers with potential to do some real damage if he'd won the comp to re-enter the game, but it wasn't to be. His and Kat's flirtation was fun to watch. He could and should have been a contender but instead he got the boot twice, and without any noms or votes to evict.



Lines and Links of the Day
Lines

Jackson: Nicole, did you take the stool out [of the shower]? 'Cause it wasn't in there when I went in there last
Nicole: Well I didn't need it

Nicole: I've been living here 80 days and just noticed we have soup

Holly to Jackson: We're at the point where I need to play my own game

Holly: I was going to wash my hair today, and now I can't

Jackson: [picks something out of Holly's hair]
Holly: What is it, fuzz?
Jackson: You have so much stuff in your hair

Nicole: I was not a wheel on an eight-wheel truck



Links

GET YOUR FEEDS includes a free one-week trial

#BB21 Weekly Bracket in partnership with @TVCO - enter online and/or download their app

Julie extended interview with Jessica and Christie

Use my link for any Amazon Canada shopping, anytime, at no extra cost - just start your shopping trip by clicking Amazon Canada



Tally Items
Extracurricular Tally

Booze deliveries: 9
-Move-in champagne
-July 1
-July 4
-July 6
-July 30
-August 7 halfway party
-August 12
-August 30
-September 2 Labor Day

Major fights: 2
-Christie, Jackson, Holly, Kat, Jack plus Tommy, Analyse 8/1 before live show (leaked video/not on feeds)
-Nick vs Christie 8/20 7.52pm

Minor fights: 8
-Bella vs Kemi 7/11 7.24pm
-Jackson vs Kat 7/14 approx 7.45pm (not on feeds)
-Bella vs Jack 7/21 show (not on feeds)
-Analyse vs Holly 8/15 2.12am
-Analyse vs Jackson 8/22 2.33pm + 2.36pm
-Nick vs Christie 8/23 3.55pm (set up by Holly/Jackson)
-Holly vs Jackson 8/31 11.29pm + 9/1 2.13am
-Holly vs Jackson 9/9 2.5am

House meetings: 7
7/3 6.37pm called by Jack
7/22 8.25pm called by Sam
7/24 12.49pm called by Tommy
8/20 7.52pm called by Nick and Christie
8/25 11.18pm called by Nick, Nicole, Cliff
8/29 11.28am called by Jessica, Christie (fail)
9/3 5.09pm called by Holly

Prank Week pie smashings: 19
-8/22 9.30pm
-8/22 11.40pm
-8/22 11.45pm
-8/23 1.02am
-8/23 3.17am
-8/23 10.48am (not on feeds)
-8/23 7.31pm
-8/23 11.31pm Nicole solo
-8/23 11.34pm Cliff solo
-8/24 1.23am Jessica solo
-8/24 11.06pm plus ongoing pie war
-8/25 10.33am
-8/25 10.24pm plus ongoing pie war
-8/26 12.44am for HOH/Holly
-8/26 Veto meeting for veto winner/Jackson (not on feeds)
-8/26 12.50pm for veto winner/Jackson
-8/27 1.15pm (not on feeds)
-8/29 2.27am two each
-8/29 2.36am

Revive-a-Hamster full returns: 1
Cliff

Revive-a-Hamster Camp Comebackers: 4
-David
-Ovi
-Kemi
-Cliff

Nominee speech scorchers: 3
Kemi 7/11
Bella 7/25
Kat 8/15

Blindside evictions: 1
Cliff

Unorthodox peeing incidents: 1
Jackson 7/25 HOH comp

Planned veto hosts bumped for alums: 4
-Tommy, bumped for Kaycee
-Nick, bumped for Tyler
-Holly, bumped for Kaitlyn
-Analyse, bumped for OTEV

Pinkyswears: 12
-7/12 11.54pm Cliff/Nicole
-7/14 4.26pm Kat/Jessica
-7/16 4.05pm Kat/Holly
-7/18 12.29am Kat/David
-7/18 1:04am Nicole/Kemi (retell by Nicole)
-7/20 10.11pm Sam/Holly
-7/26 12.01am Jackson/Holly
-7/26 10.21pm Kat/Holly
-7/29 8.00pm Sam/Nicole
-8/8 2:02pm Kat/Nicole
-8/9 2.49am Tommy/Nicole
-8/9 8.42pm Kat/Nicole

Broken habitat parts: 11
-Tommy broke the backyard boat lounge chair
-Jack broke the lounge door
-Cliff and Christie broke an awning
-Cliff broke the living room platform floor
-Julie broke her stool at Kat's eviction
-Analyse, Christie, Jessica broke another backyard lounge
-Nicole broke HOH chair after everyone pranked her
-Bent RV door from 8/31 hide and go veto
-Broken mirror by Jackson cleaning up 8/31 hide and go veto
-Jackson broke Diary door coming out for his HOH room
-Broken HOH showerhead after a Jackson/Holly/stool shower

Injuries, illnesses etc: 26
-Sam's hemorrhoids
-Analyse broken glass in her foot
-Jackson's hurt ankle in 7/6 veto (and subsequent flareups)
-Nick's back zit/cyst
-Jackson's chipped teeth from grinding
-Holly's mysterious rash
-Cliff's hurt calf in 7/20 veto (and subsequent flareups)
-Christie's bleeding butt
-Jackson's bleeding butt
-Jackson's oozing infected thumb
-Jackson's food poisoning
-Nick's motion sickness from 8/3 veto
-Kat's jammed pinky toe
-Tommy's sore neck from his Space Explorer hat
-Jackson's rolled foot
-Cliff's sore elbow, forearm, back from 8/10 OTEV veto
-Nick's sore knuckles from 8/10 OTEV veto
-Holly's banged head while piggybacking Jackson
-Jackson's stubbed 'ring finger toe'
-Tommy's accidental protein bar bite (nut allergy)
-Holly's sore groin after 8/24 Zingbot veto
-Cliff's cut finger from bananas
-Nicole's sore back/butt from slipping on the floor
-Holly's issues with 8/29 HOH comp mist
-Nicole's banged up knees from 8/31 Hide 'n Go veto
-Holly's mysterious nausea

Scandals outside our BB world: 7
-Jack
-Selective editing of the Jacks + racial optics
-Jackson's [alleged/likely faked] domestic violence record
-Jack's 'rice pudding' comment
-Jackson
-Kemi asked by Diary to talk like a stereotype rather than herself
-Sheep used for 7/27 veto comp

Funerals: 1
6/29 12.05pm For the fishies

Hamster birthday parties: 2
-Kemi and Jack
-Tommy

Non-hamster birthday parties: 4
-Cliff's son
-Nicole's dad
-Tommy's dad
-Jackson's dad

Makeout pairings: 3
-Bella/Nick
-Analyse/Jack
-Holly/Jackson

Sex events (minimum): 19
-Pre-feeds Jackson/Kathryn (3x)
-7/6 11.48pm Jack/Analyse
-7/7 2.33am Nick/Bella
-7/8 3.29am Jack/Analyse
-7/10 1.56am Nick/Bella
-7/16 1.43pm Jackson/Holly (Holly retell)
-7/19 5.56pm Jackson/Holly
-7/21 10.33am Jack/Analyse
-7/21 1.33am Jackson/Holly
-7/29 8.17pm Jack/Analyse (Analyse retell)
-8/3 2.28am Jack/Analyse
-8/4 11.33pm Jackson/Holly
-8/5 11.11pm Jackson/Holly
-8/12 3.03am Jackson/Holly
-9/1 5.57pm Jackson/Holly
-9/8 3.42pm Jackson/Holly (stool installation 3.37pm)
-9/10 12.02am Jackson/Holly

Breakups: 4
-Jackson dumped Kat
-Jackson dumped Holly (didn't take)
-Jack and Jackson dumped each other
-Bella dumped Nick? maybe (from home)

Premature exits: 1
David

Pre-existing relationships: 3 confirmed/discussed
-Christie/Tommy (longtime friends + she dated his aunt 7 years)
-Holly/Kat (acquaintances, with numerous mutual friends)
-Holly/Jackson (Instagram + mutual friends)

Pre-season cast leaks: 1
Sam was seen getting his key with his truck

Pre-season fanbase + alum dramas: Too many to list


Production Goofs

1 Wrong URL for Ovi's dog's Instagram in official bio
2 Misspelled Kemi's last name
3 Misspelled Jack's first name in press pics
4 Misspelled Holly's last name in press pics
5 Julie misspelled Orwell
6 Multiple veto history errors, plus misspelled 'introductions'
7 Misspelled 'houseguests,' and Nick's and Kemi's (again) last names
8 Sloppy photoshop job pasting in David
9 Misspelled 'brushing'
10 Timestamps on 6/25 feeds peek were wrong/screwy
11 Bad spacing for Ovi's home town, should be two words: Oak Ridge
12 Random Celebs 1 finale shot popped up on feeds
13 Gave Holly wrong last name in press pics
14 Mixed up veto draw with veto meeting on highlights caption
15 Misspelled Nick's last name in press pics
16 Misspelled Analyse's first & last names in press pics
17 Misspelled Ovi's first name in press pics
18 Misspelled Christie's first name in press pics
19 Misspelled 'winning' on Instagram post
20 HOH info still not updated from Battle of the Block era
21 Diary name label mixed up Jack and Jackson
22 Misspelled BB20 Brett's name
23 Press pics posted/spoiled veto results the morning of the show
24 Misspelled Isabella's first name and omitted her last in press pics
25 Gave Nicole wrong last name in press pics
26 Tweeted the show starts 'now' an hour early
27 Panic comp roaches and staffers seen on feeds
28 Mislabeled Sam and Kat in press pics
29 Mislabeled Kat three times in press pics
30 Posted a BB tweet from Amazing Race account
31 Misspelled Big Brother plus a new Ovi variation in press pics
32 Narrator made Jackson and Michie separate people, on 7/21 show
33 Gave Cliff's parents the wrong names, on Facebook
34 Episode description repeats narrator's names goof
35 Mixed up nominees with evictees
36 Faulty math
37 Misspelled Christie's name on her Poison Ivy outfit
38 Cliff's timer went backwards on 7/24 veto show
39 Field Trip ballot had Bella as an option (a week after her eviction)
40 Mixed up 'going home' with 'going to jury'
41 Mislabeled Jack in press pics
42 Misspelled Jack's last name in press pics
43 Series of feeds glitches 8/8-8/9 around midnight
44 Forgot to change to new Wednesday time
45 Feeds timestamp off by 27 minutes + severe freezing all day
46 Staffer reflection seen on feeds
47 Posted the wrong show on BB's Youtube
48 Mixed up Kat & Christie, misspelled evictee, wrong show time
49 Misspelled Analyse's name again/still, two different ways
50 Short Diary audio leak with Nicole
51 Misspellings in edited horror movie captions
52 Posted wrong week for Jack's eviction
53 Forgot to update Field Trip vote to Prankster vote
54 Nick said Diary had slipped and mentioned the Six
55 Short Diary audio leak with Nick
56 Feed 3 failed on quads, came back, then audio failed on quads
57 Julie teased wrong show time
58 Short Diary audio leak with Jessica
59 Short Diary audio leak with Tommy
60 Mislabeled Tommy in press pics plus wrong show time again
61 Staffer seen on feeds in upstairs hallway



Season Stats
HOHs in order: Christie; Jack; Nick; Cliff; Holly; Jessica; Tommy; Jackson; Holly; Jackson; Nicole; Jackson

Veto winners in order: Sam; Sam; Kat; Jackson; Nick; Jessica; Tommy; Jackson; Jackson; Tommy; Cliff; Nicole

Evictions in order: David via twist; Ovi 12-0; Kemi 10-1;

Cliff 6-4

; Bella 8-2; Sam 9-0; Jack 6-2; Kat 6-1; Analyse 5-1; Nick 5-0; Jessica 4-0; Christie 3-0

Cast Twitters: @analysetalaver; [Christie TBC]; @cliff_hogg; @davjalex; @MissHollyAllen; @BellaWang21; [Jack TBC]; [Jackson TBC]; @jmilagrosplus; @itskathryndunn; @kisseskemi; @N_Maccarone; [Nicole TBC]; @TheOviKabir; @bb21_sam; @TommyBracco







Linking to any page here is fine. Please don't repost content from this site (or any other) without permission, and don't repost or hotlink images.



THE REAL SHOW IS THE FEEDS

Live air shows in many areas
BB1 thru BB21 plus Celebs and OTT, and many other CBS shows

PROTECT YOUR ONLINE PRIVACY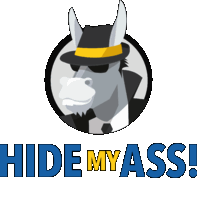 Anonymously secure your internet connection with HMA! Pro VPN - connect to our VPN service to anonymously encrypt your internet activity from prying eyes



HAMSTERWATCH SWAG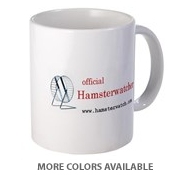 Mugs, shirts, more
Visit my Cafe Press shop






Big Brother 21 SEASON FAQ


Day 1 Move-in was June 19
Day 7 CBS premiere was June 25
Day 8 Feeds began June 26
Day 99 Finale is September 25

Feeds are streamed by CBS, and Flashback is accessible via All Access subscription. Call 888-274-5343 for account help, including cancellation.

*Effective July 10* Air shows on CBS (Global in Canada) are Sundays 8pm, Wednesdays 9pm, eviction Thursdays 9pm.

Big Brother After Dark on Pop TV will be every night midnight to 3am (an hour later on Wednesdays and Thursdays). The aired blocks are live (or recorded earlier the same night, depending on your cable provider).

The CBS app (by CBS Interactive) plays BB air shows and other CBS shows, as well as feeds, or you can use your browser to watch feeds on mobile devices. The same All Access link used to subscribe will lead to the feeds viewing page if you're already signed up.

BB21 finalist prizes are the same: $500k for the winner and $50k for 2nd place. Stipend for the others to be confirmed if/when they mention it on feeds, likely $1,000 per week again. Top finishers get bonuses again this season: $10,000 for 3rd place, $7,500 for 4th, $5,000 for 5th.

The habitat has 94 HD cameras (no change) and 113 microphones (no change).

The recorded in-house announcements are the voice of producer Don Wollman. He and Julie Chen are the only staffers who have been there since Big Brother 1.