This site is about the Big Brother 18 feeds and contains spoilers! It isn't necessarily thorough: it's what I catch and/or what interests me. It's about watching hamsters: who's doing what and why. Thanks for encouraging my behavior.
Your pal, dingo







COREY COUNTDOWN


[30] nights without a sleepwalking incident







BB18 DRINKING GAME


Take a swig whenever Paulie mentions Vanessa




Watch BBUK live or archive shows on Channel 5 & 5Star
Or any geoblocked content





QUICK LINKS & BOOKMARKS



-Get the feeds
-Watch the feeds
-Feeds updates by @UGotBronx
-My Twitter - my screencaps
-Amazon portal USA or Canada
purchases help me a bit

-BB Viewer by @liquid8d
Requires All Access

-Hamster Twitters
BB USA - BB Canada

-On The Block with McCrae Olson
and Spencer Clawson
-Attwx.com all seasons by @attwx
-Dick at Night with @EvelDick
-Latest alliance chart by @89razorskate20
-Diary tally by @clamperls

-VPN to watch BBUK and other international Big Brother shows

-Big Brother 18 official site
-Live show tickets

-Feeds devices & system req
-Shop Roku or Chromecast







EAST COAST STREAMS



CanadaTV on Roku $2/month
Global Toronto - east coast live
Global BC - west coast replay

NO DOWNLOADS NEEDED:
1 - 2 - 3 - 4 - 5 - 6
7 - 8 - 9 - 10 - 11




Donations via Paypal are gratefully accepted!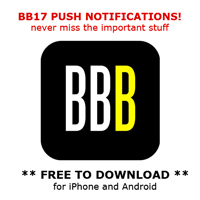 Get Big Brother Buddy app!
Get all the BB18 news plus push notifications of key events as they happen

Watch Big Brother
Seasons 1 thru 18
Plus tons more CBS content






BIG BROTHER SEASONS



CBS All Access
Seasons 1 thru 18

Amazon DVDs BB4 - BB3

Amazon Instant Video
BB17
- BB16
- BB15
- BB14
- BB13
- BB12
- BB11
- BB10
- BB9
- BB8
- BB7




>> >> >>

>> >> >> >>

>>





ANY AMAZON.COM PURCHASE CAN BE MADE THROUGH THESE LINKS - NO EXTRA COST TO YOU
Amazon USA
- Amazon Canada

GET THE FEEDS - NO PROMO CODE NEEDED - $5.99 PER MONTH
COMPUTER - MOBILE - ROKU - CHROMECAST - APPLE TV - ANDROID TV - FIRE TV - XBOX 360
FAQ and season stats

Bronte evicted 5-4-0
Paulie is HOH
Corey*, Natalie, Tiffany are nominated (*Roadkill nominee)
Tiffany won Roadkill

Nobody is Have-not
Bridgette, Frank, Michelle have immunity for the week

Teams, in order of original picks:
Category 4: Frank, Michelle, Paulie, Bridgette
Big Sister: Da'Vonne, Paul, Zakiyah, (Jozea)
Unicorn: James, Natalie, (Victor), (Bronte)
Freakazoids: Nicole, Corey, Tiffany, (Glenn)


Saturday: Veto comp
Monday: Veto meeting

Next show is Sunday, July 17 8pm: Eviction fallout & flip explanation, nominations, Roadkill comp

July 22 8pm: Battle Back special episode


Sunday 8pm, Wednesday 8pm, and live eviction Thursday 9pm on CBS (Global in Canada)


Monday, Wednesday, Friday, Saturday, Sunday midnight to 3am, Tuesday 11pm to 3am, Thursday 1am to 3am on Pop (Slice in Canada)


Nicole; Paulie; Bridgette; Paulie


Paul; Paulie; Bridgette


Frank; Victor; Frank; Tiffany


Glenn (no vote); Jozea 7-4-0; Victor 9-1-0; Bronte 5-4-0



Day 31 - Friday, July 15
Corey Countdown continues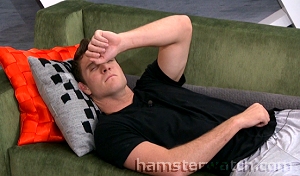 At first it looked like Corey might have finally done some of his advertised sleepwalking, but no.. after all hell broke loose and most of them were up virtually all night, Corey roused from his bumper car around 6.30am and stumbled into the kitchen, then back to the living room where he plopped down on a sofa before he got the announcement about sleeping in bedrooms only.. alas, careful investigation showed that he'd grabbed his mic when he got up, stumbled in the carnival room because it's pitch dark in there, and laid himself out because he was exhausted and not feeling well, so the judges have ruled his no-sleepwalk countdown is still counting.. apparently he was ill at nominations as well

Paulie nominated Tiffany and Natalie as planned, and then the Roadkill RV took them away for the afternoon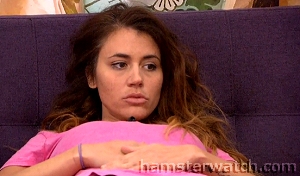 Tiffany won the Roadkill, telling us "Who do I put up? I have no idea.. Frank get your fuckin ass over here" which he did, with Bridgette.. they agreed to go with Corey, and Tiffany told Zakiyah and later Da'Vonne before their ceremony made it official

Before the reveal, Paulie had been mouthing off about Tiffany and said he was going to go off.. apparently he did, but it was blocked (why?).. between that and the Roadkill meeting, Tiffany was saying "Calm your little nipples, Paulie"

Forgotten nominee Natalie was a bit sniffly and was called to Diary, and seemed okay when she came out.. Bridgette promised her she wouldn't vote to evict her, Paulie assured her she'd be safe, and Corey told her if he wins veto he might use it on her to ensure Tiffany goes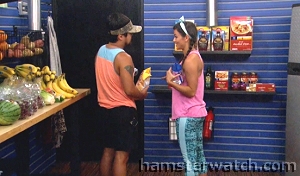 The tension between James and Natalie continued, but she told him she was worried about being nominated and didn't know what to do - he too told her she'd be fine, game-wise

Paul and Paulie each massacred huge numbers of ants, Frank continued his get-around game, Bridgette got back into her baking, and most of them continued their salty gossip rounds.. Team Freakazoid finally ended their Have-not week at midnight with a feast prepared by Paul and others.. James checked on Natalie and Paul on Da'Vonne, who were sleeping and not feeling well respectively, but nobody mentioned Tiffany.. finally Paul went to get her after James said she was asleep in the carnival room - Corey said "let her stay"

GET YOUR FEEDS so you can watch it all unfold, click Previous Hamsterwatch episode up top to see what's come before, and click Feeds Updates way up top for detailed play-by-play with tons of screencaps by @UGotBronx



Day 30 - Thursday, July 14
Oh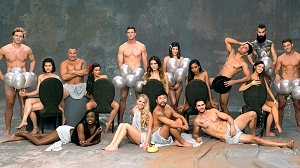 CBS posted skin shots of them today, complete with titillating language that almost made it sound like they're one step away from an orgy.. you can see the full size pic here.. this is part of the whole dichotomy of BB: it's "a family show" that pushes the T&A angle, and simultaneously using the same clip of Frank throwing Nicole around the pool as "cute" in Jeffish loops and "evil" on the CBS show

Nicole and Michelle brought a save Tiffany suggestion to Da'Vonne and James, not letting on that it had been decided last night without them.. Paulie joined and again pushed how it would get Frank too frazzled to do well in HOH comp - clearly Paulie missed Frank's first season.. they did some Bronte or Paul discussion but as of now, it looks like Bronte will still walk the plank in a few hours - that's subject to change without notice, of course



Dictators and dumpster fires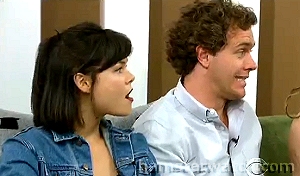 After a lengthy recap highlighting Da'Vonne targeting Tiffany plus assorted fluff, CBS cut to the (recent) chase and inserted yesterday's plan to evict Bronte 5-4.. nominee speeches were Paul's spinal trauma from bumper cars plus friendship, and Tiffany's rehearsed spiel about an unnamed dictator (Frank), cow manure, gas, and his Cabbage Patch kid (Bridgette), landing her on my Extracurricular Tally below for the first nominee speech scorcher of the season.. Bronte followed up with she's not a mean person and she's been nice

The vote came in at 5 to evict Bronte, 4 to evict Tiffany, and 0 for Paul, but with today's configuration, confusing tv-onlies and more than a few feedsters who weren't caught up.. Bridgette's and Frank's faces said it all: she was in pure shock, and he visibly entered Game On mode after his initial "eek".. Bronte told Julie she'd been warned 20 minutes earlier it was going to happen

They went out to their HOH comp Euro Trippin', true/false about details of the Glenn/Jozea/Victor pics they saw yesterday, which Paulie won.. Michelle's mock angry stomping through the habitat was a highlight, and Julie asked them a couple fluff questions to fill the time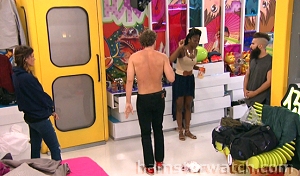 Feeds came back to a lot of scurrying around, which erupted with Frank confronting Tiffany about saying she was coming after him, and he said that Da'Vonne had told him that.. Da'Vonne jumped in and said Frank had previously said Bridgette told him that, and the two of them squared off for a few rounds of "liar, liar" and the first fight of the season has been added to my tally.. followed up by Tiffany telling Frank he might have recollection problems - Flashback 7/14 7.08pm

The fact that there were so many flip-flops and waffles this week, along with the many messy, faux, and fluid alliances plus most of them lying their heads off on a regular basis, made for a hot mess these hamsters will never be able to untangle, but they keep trying

Frank and Da'Vonne sat down and laughed about it all later and then went off in separate directions, continuing to target each other.. he said/she said carried on by most of them around the habitat.. Paulie held court in the safari lounge as most of them popped in to plead their case and/or point their fingers.. Paulie seemed set on targeting Tiffany again/still because she's Vanessa sister, with Natalie as pawn, and Paul as standby if needed



Bumper car breakdown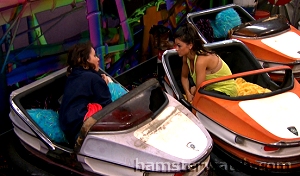 Paulie got his room and letter from "daddio" and things calmed down again, until Tiffany had a full-out breakdown in a bumper car to Natalie, who'd followed her into the carnival room to see what was wrong.. Tiffany was hysterical, crying (with good reason) about being alternately shunned and used, and how they only kept her as a "fuck you to Frank".. Natalie was a champ through it, letting Tiffany vent, comforting her, and not turning it back to herself like many people and most hamsters do - Flashback 7/15 1.27am

Tiffany and Frank then compared notes and realized everyone wanted both of them gone, and they agreed to "blow up their shit".. Da'Vonne reported to the HOH group that the two of them were talking, and some pretty ugly stuff was said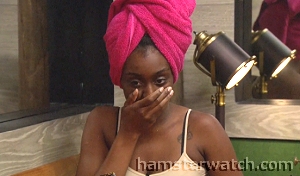 Nicole joined Tiffany in the carnival room and was a little freaked out at Tiffany's mood.. Da'Vonne summoned Tiffany to the safari lounge, and when Tiffany finally went in there was drama.. Tiffany began by echoing Da'Vonne's questions, then eventually broke down again about having nobody and being shunned for three weeks.. Da'Vonne first comforted her but a few others wandered in, and Da'Vonne and Zakiyah laughed when Tiffany cried about being lied to and used

Frank peeked in at one point and was told it was girls only.. he asked if Tiffany was okay, saying it looked like a mean girls situation because one girl was crying and three weren't.. on it went with Paul featuring about whatever his rumor was (I missed all that earlier), and Tiffany repeatedly saying she's "a free agent now, with no fucks given!"

GET YOUR FEEDS so you can watch it all unfold, click Previous Hamsterwatch episode up top to see what's come before, and click Feeds Updates way up top for detailed play-by-play with tons of screencaps by @UGotBronx



LINES OF THE DAY

Friday
Tiffany: Calm your little nipples, Paulie

Paul: Your boy needs a blunt and a beer

Paulie: I called her out, I called her out, that makes me dictator?
Da'Vonne: Frank is eating this up like barbecue

Paulie, about Frank kissing Da'Vonne & Corey good night on the cheek: What's he think he's a mobster? Technically both cheeks is you're dead, he's trying to be slick with it, just the one cheek

Corey about winning/using veto on Natalie: Would that be the cockiest thing to do of me?

Thursday
Julie about Battle Back: The winner will surprise the other houseguests when they walk back in the house

Paul: I ain't gonna be a pawn again, fuck that!

Da'Vonne: You don't have to be awkward
Frank: It's the game, I told you good game

Nicole: So sick of ants crawling on my frickin' skin! Especially when I'm stressed

Corey: It's really not a big deal
Frank: It's a big deal because I can't trust a lot of people I thought I could trust

Bridgette: You know what my fault was in this game, I always assume the best in people

Bridgette: I'm a fucking cabbage kid, happy birthday bitch

Frank: I see one girl crying and three girls not crying, looks like a mean girls situation to me



LINKS OF THE DAY

Get the feeds to see the real show

You're So Delusional Jozea tribute by @BB11HouseRodent

Big Brother is the Show America Deserves from MTV

On The Block McCrae with Jason Roy and viewer calls

National parks fabric available at Amazon

Dick at Nite with Evel Dick Donato, new season is underway

Attwx.com all seasons stats, comps, factoids, and fun stuff by @attwx

Canada TV for Roku for Big Brother 18 east coast airings plus west coast replay, for $1.99 per month

Differences between BB Canada and USA and Confessions of a BB feed watcher articles by me, for Reality Blurred

Big Brother UK
Hide My Ass to watch from outside UK
Air shows live stream
Air show schedule (UK time)
Archive shows
UK TV for Roku for live air shows, for $1.99 per month



Ratings - What You Doing, Hamsters? edition
Ratings are based on entertainment value
VTE = Voted to evict




The agenda is clear when you look at the Diary tally by @clamperls. As of Thursday's show, the four vets have had a total of 243 Diary segments, the two siblings have had 107, and the 10 newbies have had only 302 between them, including long-gone evictees. It's an almost transparent effort to promote their familiar faces at the expense of the new kids and recruits. We've always had recruits but rarely so many who had never heard of the show before they were cast, and never so many who aren't even pretending to play the game. Get to jury, get social media followers, get famous. But as always, it's their show and they can do what they want. We're lucky we still have feeds at all, as many other BBs have dropped them. But all that said, it's a shame that it's come to this, especially for those of us who remember the good old days of actual strategies, open alliances and power shifts, drama and comedy, and unique, memorable personalities rather than just pretty faces and casting formula archetypes who are afraid to play the game as it was designed to be played.






Won: 8 days pixel suit; Outback dinner
TEAM CATEGORY 4

No vote (HOH)
Safe to say this will now surpass the time her parents drove her around looking at real estate as her worst birthday ever. But like a Timex, she takes a licking and keeps on ticking.






Won: $2,500
TEAM FREAKAZOID

VTE Bronte
NOMINATED by Roadkill/Tiffany
I can't bring myself to give him ups but between his bumper car discomfort, endless blank stares, non-sensical mumbles, and now talking about using the veto on someone else, his comedy value is growing by leaps and bounds. Unintentional comedy but hey, whatever works. Then he casually drops the f-word or lets loose another really uncalled-for nasty crack, and he's lucky he doesn't have a premature empty wheel yet.






Won: Outback dinner (guest)
TEAM BIG SISTER

VTE Bronte
She's earned solid ups for her chaotic get-around and her in/out/in/out alliance(s) standing, not to mention her endless hilarious and perfect facial expressions. Unfortunately those ups are neutralized for laughing in Tiffany's face when she was clearly hurting.






Won: 8 days pixel suit; Outback dinner
TEAM CATEGORY 4

VTE Tiffany
Nearly all of them want him out but he's still there, being everybody's pal to their faces while he and they continue behind-the-back trashing about each other. He has yet to be nominated as of Day 31, and if he should repeat his 3 HOHs and 3 vetos from last time, he could coast all the way to the end.






Won: Immunity 1st 2 evictions
TEAM UNICORN

VTE Tiffany
It's good he's getting his focus back on the game a bit more, but I hope he hasn't broken his relationship with Natalie which looks like it could have been a go. Meg made it clear she didn't like him 'that way' but Natalie kinda does, and I love the disbelief that raises in some people who don't understand personality counts for more than all the abs and biceps BB keeps throwing at us.






Won: 8 days pixel suit; Outback dinner
TEAM CATEGORY 4

VTE Bronte
She's so random, popping up here and popping up there, often saying the most peculiar things, that I have no idea what to make of her, and her trash-talking is often vicious and pointless. Then she does something extra superb like mock-angry stomping around after the vote and I kind of like her.






Won: Immunity 1st 2 evictions
TEAM UNICORN

VTE Tiffany
NOMINATED
See James, with a boost to ups for her superb handling of Tiffany's extreme meltdown Thursday night.






Won: $2,500
TEAM FREAKAZOID

VTE Bronte
Her game's a hot mess, her hair's a glorious mess, and she's still batting her eyelashes at total mess Corey. I still like having her on my feeds, but her angry outburst amidst so much other drama Thursday night was unnecessary.






Won: Outback dinner (guest)
TEAM BIG SISTER

No vote (nominee)
He was an obnoxious loudmouth and lost his buffoon BFF Jozea, then he toned it down a bit and lost his other fellow buffoon Victor. Now that he's a solo act and working his way around the social circles a bit better, he's feeling more comfortable and doing pretty well, but he might be getting too cozy with the HOH regime and joining in their trashy trashing a bit too zealously for his own good. Then he redeems himself by cooking for them, breaking tension, and seeking out Tiffany so she could eat real food again when nobody else cared.






Won: 8 days pixel suit; Outback dinner
TEAM CATEGORY 4

VTE Tiffany
HEAD OF HOUSEHOLD
He's got a severe case of HOHitis and he just keeps getting smugger and cockier. His obsession with Vanessa is over the top and doubly ridiculous because Tiffany's game is nothing like Vanessa's. Anyway, for someone who's as much a carbon copy of his hamster sibling on the surface as she is, he doesn't have much room to talk. But talk he does - on and on and on and on.






Won: $2,500
TEAM FREAKAZOID

No vote (nominee)
NOMINATED - WON ROADKILL
'Free Agent I Don't Give a Fuck' Tiffany is the best Tiffany so far, and I hope she shows up again. I wasn't much of a fan before this, but her Thursday night meltdown was among the more severe we've seen over the years, and I don't like to see any of them genuinely hurting. Sure she's cried some before, but not nearly as much as the legendary criers, and not even as much as Vanessa.. and who could blame her? They have shunned her for weeks. But her 'no fucks given' rebound was a joy to behold, even if it was only temporary. Michelle's been saying Tiffany studied Audrey's game; maybe Michelle misunderstood and mixed up Audrey's BB game with her online game that Tiffany won, or maybe she's misquoting that intentionally, but the bottom line is Tiffany's BB game actually is kind of like Audrey's, and chaos fans like myself can appreciate that.






Won: Outback dinner (guest)
TEAM BIG SISTER

VTE Bronte
She too laughed when Tiffany was crying, and that's not cool in any setting, especially when Zakiyah's one of the ones who was actively shunning Tiffany for a couple weeks. I know her thing with Paulie is popular but I don't understand it.. a random hug here, a cuddle there, no apparent intimacy or much conversation even. But that's between them and at least they aren't doing the slurpydurp all the time.






Won: Immunity 1st 2 evictions
TEAM UNICORN

EVICTED 5-4-0
She went in saying she'd use behavioral sciences to maneuver her way to the win but she spent most of her time with Bridgette and Natalie who were barely playing BB. Her huge confession to them about being the 'secret nerd' and aspiring mathematician was just silly, and she'll always be remembered for not knowing what 9x9 is. She didn't bring much to the table beyond her abnormally high voice and hair bows, and even the hair bows didn't stick around. She seems like a pleasant enough person but like so many others, she should have gone on a dating show instead.






Won: Immunity 1st 2 evictions
TEAM UNICORN

He wasn't the best and he wasn't the worst, but his roomies decided he had to get gone. He thought being on BB will get him show biz jobs and social media followers, but so are most of them and that's never been a deal-killer in the house before. He was a solid member of The Revolution (buffoons) along with Jozea and Paul, but Paul was the only one who distanced himself from that handicap in time. I don't have much else on Victor since the feeds were almost always on vets or siblings, but he'll get a shot at revival and maybe he'll make it back.






Won: Nothing
TEAM BIG SISTER

One of the most delusional hamsters ever (and that's saying something), he was convinced he owned the house, he was the messiah of the newbies, the savior, the sanctuary, and the next Mario Lopez. He wore his doggie comp suit for days, but mostly he just wore underpants. His gametalks with Paul and Victor were pure comedy since they had no clue whatsoever how far out of every loop they were, and The Jozea and Paul Talk Show concluded with the two of them roaming the house looking for a camera that worked. Jozea's shtick got old fast for many, but he was feeds gold for trainwreck fans like myself.






Won: $2,500
TEAM FREAKAZOID

I didn't like having to combine an intro with an obit, but that's how the dog biscuit crumbles. He seemed like a fun guy with potential for fun feeds, especially his admission that he'd be 'willing to flirt if necessary' but he also might have gotten into heated political discussions, and BB is not the place for that. He didn't technically get Jodi'd since he got to compete, but gone before feeds is never good, and neither is trial by combat. Too bad the token older/regular person/fan got the first boot but young, pretty, hormonal hamsters are all the rage anymore.




EXTRACURRICULAR TALLY

Fights: 1
7/14 7.08pm Frank vs Da'Vonne

House meetings: 1
6/24 8.54pm - Jozea owns the house

Nominee speech scorchers: 1
7/14 Tiffany

Pinkyswears: 5
Pre-feeds/premiere #1: Michelle, Tiffany
Pre-feeds/premiere #2: Corey, Nicole, Tiffany
6/29 8.29pm Natalie, Tiffany
7/8 9.55pm Bridgette, Bronte, Natalie
7/13 show Bridgette, Bronte

Injuries: 1
Bridgette's sprained ankle

Deaths: 5
Michelle's laundered stunt hair
2 fishies on Nicole's HOH
1 fishie on Paulie's HOH
1 fishie on Bridgette's HOH

Stuntcasts: 6
Paulie, Tiffany plus Da'Vonne, Frank, James, Nicole

Scandals outside BB world: 1
Corey's old tweets

RIP The Soup



CBS GOOFS

1 Mixed up James and Da'Vonne
2 Highly promoted cast reveal postponed
3 PopTV shows BBAD starting a day early
4 3 days? 4 days? Close enough
5 Whose/who's error
6 Omitted Boogie's winning season BB7
7 Mixed up Michelle and Nicole
8 Wrong dates/links in feeds highlights
9 Tech adjustments on feeds
10 Julie's intern made up a new hamster
11 Wrong show time on Jeffish
12 7/3 3.19pm BB called last year's cast names
13 7/11 Only one feed functional for computer







Linking to any page here is fine. Please don't repost content from this site (or any other) without permission, and don't repost or hotlink images.



THE REAL SHOW IS THE FEEDS


NEXT-DAY AIR SHOWS
BB1 THRU BB18 AND LOADS MORE CBS CONTENT


HAMSTERWATCH SWAG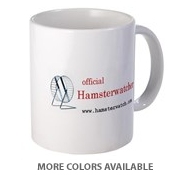 Mugs, shirts, more
Visit my Cafe Press shop





RATINGS WATCH


Thursday's live show placed first with 1.9 rating, 7 share, 6.00 million viewers, ahead of Greatest Hits on ABC with 0.9/4/4.44, Spartan Ultimate Team Challenge on NBC with 0.9/4/3.05, and Home Free on FOX with 0.5/2/2.11.









Big Brother 18 FAQ


Day 1 Move-in was June 15
Day 8 CBS premiere was June 22
Day 9 Feeds began June 23
Day 99 Finale is September 21

Feeds are streamed by CBS, and Flashback remains accessible via All Access subscription. Call 888-274-5343 for account help, including cancellation.

CBS shows are Sundays 8pm, Wednesdays 8pm, eviction Thursdays 9pm (Global in Canada).

Big Brother After Dark is on POP and airs Monday, Wednesday, Friday, Saturday, Sunday midnight to 3am, Tuesday 11pm to 3am, Thursday 1am to 3am. The aired blocks are recorded earlier on the same night.

HOH's team members have immunity from nomination all week. Unlike HOH, the Roadkill winner can nominate someone from his/her team.

HOH names the renom if veto is used on one of his/her nominees. If the Roadkill nominee comes off, Roadkill winner names the renom.

The CBS app (by CBS Interactive) plays BB air shows and other CBS shows, as well as feeds, or you can use your browser to watch feeds on mobile devices. The same All Access link used to subscribe will lead to the feeds viewing page if you're already signed up.

BB18 prizes are the same: $500k for the winner and $50k for 2nd place. Stipend for the others is $1,000 per week again, including pre-show hotel and jury sequester. Siblings might and veterans definitely get more.

The habitat has 87 HD cameras (up seven) and over 100 microphones.

The recorded in-house announcements are the voice of producer Don Wollman. He and Julie Chen are the only staffers who have been there since Big Brother 1.