This site is about the Big Brother 14 feeds and contains spoilers! It isn't necessarily thorough: it's what I catch and/or what interests me, and it isn't necessarily about who will win, who should win, who's cute or who's horrid. It's about watching hamsters: who's doing what and why. If they aren't entertaining, get rid of 'em! Thanks for encouraging my behavior. Your pal, dingo







POWER STATUS


Jodi was evicted
Willie is HOH
Kara & Frank are nominated
Shane won veto
Ashley, Danielle & Shane are Have-not







BB14 DRINKING GAME


Take a swig whenever someone says they're happy Big Brother's back, including yourself! Cheers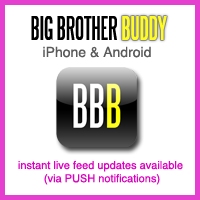 Get the Big Brother Buddy mobile app!
Available for Android or iPhone/iPad


Big Brother 13 at iTunes

BB7 All-Stars and seasons 9 through 12 are also available







BB14 FAQ


If you have SuperPass, access mobile feeds by going to real.com/bigbrother on your mobile device's browser. Log in (upper right), select Big Brother, and select Live Feeds from the drop menu. There is no app.

CBS shows will air Sundays and Wednesdays at 8pm, and live eviction Thursdays at 9pm.

Big Brother After Dark airs midnight to 3am nightly (1am to 4am Thursdays) on Showtime (SHO2) in USA, and on Global Reality and/or Slice in Canada at various times - check your local listings.

BB14 prizes are the same: $500k for the winner and $50k for 2nd place. The others probably still earn $750 a week including pre-show hotel and jury sequester.

The coach of the winner gets $100k. Returning veterans probably get more weekly stipend and/or a flat amount to show up.

The habitat has 53 cameras (up one) and 98 microphones (up three).

The recorded in-house announcements are the voice of producer Don Wollman.

All feeds stay on one 'scene' when someone's in Diary.

The Glass House premiered June 18 on ABC and will run for 10 episodes. The winner will get $250,000 - half the usual BB winning amount.

Apparently the glass hamsters go into hotel sequester on weekends - no, I don't know why.

Big Brother Canada premieres February 2013.



Get Team USA Olympics gear
Use code USABDAY for free shipping on orders over $50


>> >> >>
>>
ALL AMAZON.COM PURCHASES MADE THROUGH THIS LINK HELP SUPPORT THIS SITE
Good times ahead (Thursday 7/12)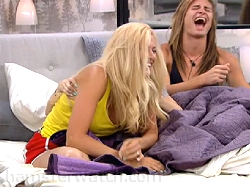 The feeds kicked on to all of them scurrying around talking mad game - not my favorite thing, especially when there's 15 of them and we're just learning which one's which.. I find it's a lot easier to just let that stuff wash over you and absorb it gradually than try to get all the details down this early.. I'm determined to get this site back to something fun rather than an overwhelmingly huge obligation

I wasn't expecting comedy from Joe, but he broke into a skit that had Janelle, Britney (hidden in the middle) and Wil roaring - that's the stuff I love.. Janelle's tight with Britney and very anti-Boogie, and Janelle & Wil look like BFFs.. recall that her game has suffered in the past from having too much fun with her BB BFFs.. the three of them are funny together and were up late along with Willie

Teams make things easier in a way as they're built-in alliances, but side alliances are forming all over.. a few odds & ends I've picked up, with the help of my chatters: Frank and Kara were nominated, and Ashley and Danielle are Have-nots.. they've had a coaches' comp which Boogie won, and apparently from that he chose Ian for auxiliary immunity (most likely the "special power" announced on the show).. the coach of the reigning HOH sleeps in Pandora's closet.. the veto comp is Friday, with JoJo hosting - she wanted to know what her costume will be so she could match her hair & makeup to it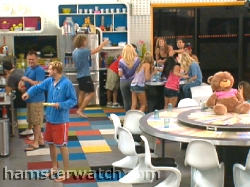 Ashley brought us the first tears (already!) - she has her period plus back spasms.. she whined a lot instead of being the wacky we expected, and she needed help moving by the end of the night, either from the spasms or the flexaril she took for them.. she was given permission to sleep in HOH bed rather than Have-not: she did look like she was in pain, but maybe she's that good

Kara cried too, tucked into bed under a pillow - I don't know what her problem was, but it wasn't a very stellar start for BB14's big name.. they know she was Playmate of the Year so that's out in the open.. unlike Ashley, Kara wanted to cry privately - later Dan pep-talked her for a very long time

Danielle told in great detail about some of her issues with her dad (already!) involving drunken rages, and later she retold it to somebody else.. I don't want to downplay whatever she went through, but she seemed surprisingly candid about airing her family's dirty laundry to a bunch of people she just met, and all of us

Most of them think Ian's annoying and Janelle's working hard to keep it that way: she knows he's a big threat for mental comps (her specialty) and she's got Britney doing the dirty work via catty funnies about him to everyone.. it sounds like Ian's been something of a pest, like they had to bring their annoying little brother to camp with them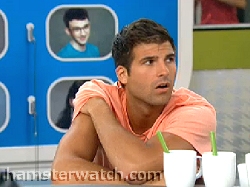 I didn't see much of the other ones but my first impressions were that Boogie was overly aware we were watching and was very "on".. Jenn also seemed out to impress, but she admitted in her pre-show stuff that she's here to promote herself and her band.. JoJo's something of a Rachel 2.0 (sequins included) but time will tell if that's accurate.. Dan, Frank, Joe, Willie, and Ian weren't very visible at all on whichever feed I was on, and while I didn't see much of Shane, I'm pretty sure he's the one who will finally pull me over to the dark side of Allison Grodner's famous Love to Hate mentality

It's very early, but I'm more optimistic about having a good season in front of us than I've been in years.. I know, that's very unlike me, isn't it? Maybe it's those July 2 eggs I had for lunch



Jodiwatch (Thursday 7/12)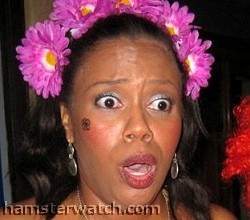 I'm not saying this is something, but it could be

Update Yep, it was something - it happened: Jodi's gone already and never even made the feeds.. teams are outlined below in the Ratings section.. Willie is HOH.. more later after the feeds start

If you've been reading along here for the past few days, you know there were a few leaked quads caps from inside the habitat the other night, thanks to the Big Brother Buddy phone app (which is NOT required to watch feeds on SuperPass), which confirmed the identities of the four returning mentors and gave some hints as to teams, HOH and Have-nots.. most of the newbies were spotted here or there, except Jodi.. that's no big deal as the caps only come along every 15 minutes and she could have easily been anywhere else

However, today CBS released some press pics and among them was this one of Julie in her boudoir© with the peculiar caption "Awaiting the first interview: Julie Chen about to interview the 1st Houseguest evicted from BIG BROTHER".. that's (very) possibly just another CBS goof and the webgeeks over there just confused tonight's premiere with a live eviction show, except that she's standing in front of her eviction interview bench - huh? She won't be needing that tonight!

Some of my loyal Hamsterwatchers began to dig and we confirmed that Jodi is indeed missing from the leaked quad caps, and possibly Danielle is too - it's hard to tell her apart from JoJo at this point when all you see is the back of someone's head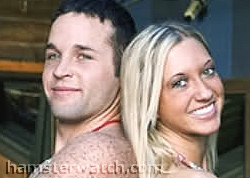 You ask what does it all mean? Maybe nothing, but maybe Jodi and/or Danielle have already been evicted.. remember this is Day 6 in the habitat for them, and they have done this before: Big Brother 9, the other season that started with the "biggest cast ever" of 16, had already evicted Jacob & Sharon before the premiere, which we didn't discover until the feeds began later that night.. CBS didn't let on to the TV audience for another show or two, and by then Neil had left and Sharon had returned to replace him, further clouding most of our memories of how that all went down

Some TV listings are showing "another houseguest will be evicted" for next Thursday's show, so who knows? Hopefully it's all just another crazy theory and both ladies are still there - Jodi in particular, as most of us were looking forward to her (not to mention the hit to BB's media rep and viewer demographics if they're left with an all-white cast so soon.. I really don't want to start any unfounded rumors, but rest assured I'm on #Jodiwatch from here on out

Also today, TMZ picked up the story about BB5 Drew's arrest, as reported here yesterday - see below

Big Brother 14 premieres tonight at 9pm (8pm Central) on CBS - the live feeds on SuperPass
and Big Brother After Dark on SHO2 (Slice and/or Global Reality in Canada) begin at 10pm Pacific/1am Eastern



Countdown to Julie (Wednesday 7/11)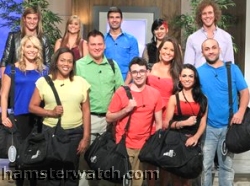 I do love when they release the moving in pic at the FOTH, all smiles with their little BB bags - I miss the days of embroidered names on the bags rather than cheap hangtags though, but even a media giant like CBS has had to make budget cuts

It won't be long till we see them act oh so surprised by finding their

keys

invitations at home or work or local hangout (as if the camera crew wasn't a tip-off), and moments after that we'll hear Julie utter those two little words that will kick off the season for real: "Hello, houseguests".. soon after that, the happy faces will turn to arguing, whining, scheming, goofing, and fighting - bring on the feeds!

But first.. in case you've been on a backpacking trip in the Himalayas or just getting back from the International Space Station, Wednesday was the last day to save $10 on the live feeds, but it's not too late to get three month subscription
for just $39.99 that includes the whole season, live interviews after it all wraps up, Flashback, mobile feeds at no extra cost, and $10 worth of free music every month.. I know you all get tired of all of us begging for signups but it's the only way many of us can afford to this, and some folks are only just arriving now for the new season

If you're one of those late arrivals, be sure to check the previous Hamsterwatch episodes of the last couple of days & weeks! If you haven't heard, the returnees have been confirmed: Dan, Janelle, Britney, Boogie are all in the habitat! There's been a lot going on this pre-season and I've been a busy dingo trying to keep Hamsterwatchers informed, plus there are a couple of guest posts from @BestBBEver and @MissCleoBB14 for your reading enjoyment



Another season, another mugshot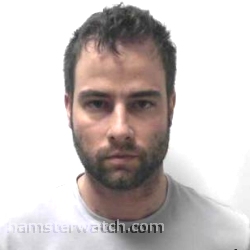 This time it's (formerly) squeaky-clean Big Brother 5 winner Drew Daniel, arrested July 2 in Urbana, OH for domestic violence.. he (allegedly) attacked and punched another man in the ribs hard enough to affect his breathing, and Drew was tased when he charged the deputy on the scene

See the news article for details.. you'd think male-on-male violence would be assault rather than domestic violence? Hmmm.. maybe it's a roommate situation, or maybe Drew's not who we (and Diane) thought he was all those summers ago

Meanwhile the Twitter war between @EvelDick and @RaganFox rages on.. I don't know what that's about or why, or if it's genuine or promotional in nature, but it's not pretty



Ratings - Hasty judgment special edition
Ratings are based on potential entertainment value. These are my pre-show impressions because they haven't really changed (yet), and because 15 of them is too many to get a good cap and write up every night.



Yes, that's ups you see - I know, shocker! But despite them bringing back more reruns again (which I remain firmly against in principle), I think we might actually have a good season this year. It will be hard for them to top NatGeo's Big Baboon House, the best by far of the BB knock-offs to debut this summer, but if the teams/mentor twist is going to be set up as rumored, we won't have the vets just plowing through the noobs again, and we could get some interesting dynamics within the teams - remember how much Jeff & his Jocks teamies hated each other? We could get some fireworks between the mentors as well - Janelle's got a $500k All-Stars score to settle with Boogie, for instance. Mostly I'm just glad we don't have to suffer through a fourth show of Brendon & Rachel fighting & slurpydurping.

The new kids pretty much fall within the same casting formula they've used for several seasons but it looks like we got lucky with a few of them - at least I'm hopeful we did. We won't know for sure until the feeds kick on Thursday night. Bonus points for asking them 'What would you do if Big Brother made you famous?' - mighty big if there, but they all bit on it anyway, some seriously. It's nice to see The Powers That Be are already contributing to their goofs tally here even before it all starts, but I'm still waiting on my consulting fees.. I guess the check's in the mail.

REMINDER You Hamsterwatchers know we shouldn't necessarily believe that any edited footage we see from their first few days on their own is accurate, but every year they suck us in anyway and we fall for whatever storylines show up on the premiere. Watch how many writers & story editors appear in the CBS credits and don't fall under their evil spell this early in the game! Remember to keep up the chant: If it didn't happen on the feeds, it's not to be trusted.





TEAM JANELLE
Mobile spray tanning is a good idea, like mobile windshield repair and mobile dog grooming, and I'll give her props for being honest about hoping to promote her biz here, even though we'll get tired of hearing about it. She sounds kind of new age-y and loves her alone time, so not having any could be fun for us. I don't know if she's a Belieber or if this was a joke, but I'm hoping for the latter. Her Snow White Alliance plan sounds like she might bring back the Love Bed, which we haven't seen since BB1 Brittany Petros. She's also going to form a Family Alliance, and a Huge Alliance, and a Secret Alliance, and all this while playing an 'honest game' - sounds like we'll need a spreadsheet to keep up with her. She seems rather wacky and should give us good feeds IF she doesn't leave all that behind in the interview room.

Most likely to find herself without an alliance





TEAM DAN
Yes, she's done some modeling but she really is a nurse (LPN - she left her resume online, with her contact info). But how can she plan on playing an honest game (her emphasis) while planning to lie about her job from the get-go? Job liars are usually found out and their credibility destroyed, not to mention what if her nursing skills are needed in there? She claims she's genuine & nice and won't play mean - great traits for nursing but they could make her rather dull feeds-wise unless she gets into her issues with her parents and believe me, she's got some. She's the designated nice girl/girl next door this year and says she doesn't like mean or catty girls, yet she likes Britney? Maybe funny catty makes a difference for her - it does for me!

Most likely to pinkyswear






TEAMIES: Frank, Ian, Jenn
He may have won but he was just following Dr. Will's diagrams to do it. When I think of Boogie on BB, I think of going into Howie's jackshack with his mic on (Howie always placed it delicately outside the box), obnoxiously hyping his restaurants non-stop, cheating the Coup d'etat by not keeping his trap shut, ranting about Janelle being a c-word, doing the non-erotic slurpydurp with Erika, ranting about cocktail waitresses being whores (while employing many of them), this, and this. Needless to say, I'm not thrilled he's back but I'm willing to give him a fair shot and will try to start a fresh slate with him.

Most likely to squick feedsters






TEAMIES: Shane, Willie, JoJo
Lots of people complain about her cattiness but I usually found it funny and very much of the time, it was spot on. You can't deny she gives good Diary, and CBS is going to need that. I'm hoping against hope that we get a second season of Just the Tip! She's got a new man & hubby and by all accounts, she was a very late addition to the has-beens cast. Let's hope the new guy doesn't let the house burn down while she's away like the last one did.

Most likely to make us laugh






TEAMIES: Kara, Danielle, Jodi
Dan was never my favorite hamster but I'm all about entertainment on the feeds and he just didn't bring a lot of that. However, he did win and he is one of the most all-around good guys of the formers, and that counts for something. He's got a life outside of BB now but he also has a book to promote that's all about how to get on reality TV, and what better way to prove his credibility as an author than to get back on reality TV again? I'm hoping we have somebody who doesn't know how to swim again this year, because Dan's Swim School was a good time on otherwise slow days.

Most likely to shout in Diary, again






TEAM BOOGIE - NOMINATED
He's not the first unemployed hamster by a long shot, but possibly the first for whom CBS has made it official. He says he won't tell them about his famous dad, which is fair, but it will come out if they talk wrestling and he's a sports talker. He also won't tell them he knows BB history, and that always comes out. If either or both kill his credibility, no harm done as his goal is to make it to jury - he should aim higher. He wants to do a Matt Hoffman and set up a Dream Team - that worked great on BB12, but not so good for Matt. He seems a good sport as evidenced by his Marilyn Monroe costume (at least I think it was a costume) so that's a plus. He might ramble & repeat himself a lot and his style of blinking will annoy some and inspire chops. It will also make it hard to get a good cap of him with his eyes open. But he says he'll talk to us, so that's good for ups from me.

Most likely to have his hair become its own character






TEAM BOOGIE
I like this kid, and I'm not the only one - he's an early fan favorite all over the BB world. He's a true superfan (albeit late to the feeds) as evidenced by his list of top 10 hamsters. He acknowledges Dr. Will as the best but he's also got some on there that prove he doesn't follow the pack. And he goes to the sites and has seen some international BBs, a good sign. He uses the floater definition as one who shifts from side to side with the power, as I do, so that's another plus. He says he'll 'definitely' be in an alliance, but the buff 'n glam crowd might not want him. On the down side, he might not give us the most charismatic feeds, he's very young (life and people experience counts for a lot on BB), and he's a chemical engineering student.. just when we thought we were done with chemists in there. He too doesn't plan to cop to being a superfan but again, that usually comes out. If he happens to team up with Kara, they could spin off and do a new season of Beauty and the Geek.. let's just hope she and the other boobies don't blind him right out the door.

Most likely to perform stupid human tricks






TEAMIES: Wil, Ashley, Joe
If we have to have has-beens, I'm glad to see her again. I've always admired her ability to mix the glam girl with the self-proclaimed dork (and to do both as well as she does) as that's a rare mix, especially when you throw in her comp abilities. She almost always provides good feeds except when she sleeps too much, but with this mentory-strategery thing they've got going, she won't be able to just sleep through her HOH weeks anymore. She's going to take a lot of flak from fans for leaving her little girl for a few months and I too am puzzled by that, but I'm sure little Violet is in very good hands with her daddy and/or Janelle's mom and little sister. I hope she goes after Boogie first - she's got reason to - and I really hope they don't find common ground and bond over their new babies.

Most likely to polarize fans






TEAM BOOGIE
She was recruited and doesn't know BB well (if at all - she wasn't even asked the Fave Past HG on her CBS bio), and that often means an early exit. But she's a drinker and often gets into 'nekkid trouble' so that's promising, and if she gets her way, we'll have our first girl-on-girl showmance. She's a new blend for the oddball slot in the casting formula: she's older than fellow female tattees Nakomis or Lydia, and being female, she's a switch from tatted rocker Dick or headbanger Adam, but looks & style are just first impression items. We have a higher percentage than usual of hamsters with established real world cred this year and she's another one of those. Unfortunately, that often leads to name-dropping and the like, so I'm cautious about her on that score. She's articulate and says she's intuitive about people, which definitely helps in this game, and she says she'll probably cry so we might have a makeup disaster or two. She might be loud and expect to be the center of attention, and she'll definitely be explaining her tattoos too much, so she gets a qualified neutral for now. If she can keep that stuff under control, and if they get some decent booze deliveries, she'll get an easy upgrade to ups. I'm hoping she'll get into a fight with JoJo sooner or later.

Most likely to sing






TEAM DAN, for a minute - EVICTED
I want to like her but I'm afraid she might be a whiner and I don't like the whiners much. She's worried about lack of privacy & sleep, missing her family, and slop. Hello? This is Big Brother! I'm not buying her as the BB scholar that she claims to be since she falls asleep to the feeds, which means she's sleeping through the overnights when everything happens. She also doesn't know how big the pool is and isn't sure what Jokers is called. I'm calling her a CBS fan and casual feedster at best, but I think she'll bring some feisty and that's an element we need. The weirdest thing about her video was talking like reading books is something alien & wrong. Fine, she's not a reader, but she doesn't have to make it sound equivalent to wearing a tinfoil hat and talking to UFOs via telepathy.

Most likely to gain weight






TEAM JANELLE
He was most likely an alternate finalist brought in last minute to replace Mike, the missing sailing instructor. Not having an hour's worth of interviews to sit through puts this guy on top right out of the gate, but it also leaves us without much to go on. I'm afraid he's going to be a horror in Diary with his showy shouty ways, but that's okay with me since I don't pay much attention to the Diary segments anyway due to their heavy editing. I am a bit worried that he recently sold his restaurant to become a reality tv star (why do we have to be the guinea pigs?) and that he'll always be 'on' in an effort to use this opportunity as a 10-week audition for his new career. However all this makes it sound like he might be new to BB and unaware of feedsters, so that could work in our favor. Mostly I'm hoping for kitchen wars this year since he might try to take ownership of that domain, and several others have claimed they want to be the BB cook.. I wonder if they'll have knives this year?

Most likely to be a different guy on the feeds than he is in Diary & Thursday live shows






TEAM BRITNEY
This girl sounds like a spitfire who's ready to take on anyone & everyone. That's not just a generalization based on her accent or me stereotyping her as a Jersey Shore/Real Housewives/Mob Wives big-haired loud mouth.. well, maybe it is. She's yet another one for whom CBS somehow forgot to add 'model' to her occupation, but we're used to that by now. I don't know who was behind the 'JoJo quit' rumor the other day or how or why that one started, but her Twitter impersonator had set up the account several days before so it wasn't just a hoax of opportunity - hmm. I am proud of being the one who put an official end to both the quitting rumor and the phony Twitter, and it was all due to a little mistake with the shift key. They should have just ignored me asking them about it, but instead they first changed Jojo to JoJo, and then when I posted the before & after, they deleted the account. Some hoaxers give up way too easily these days.

Most likely to jump into fights that don't involve her (and hopefully a big one with Jenn)






TEAM DAN - NOMINATED
CBS is klearly kounting on Kara to be their kash kow, along with Willie, and I'm afraid of this summer turning into some sort of Kardashians knock-off as far as they're concerned. Kara did date Rob on that show, but that was before he redeemed his failing K-Kred by doing surprisingly well on DWTS. You have to admit it was something of a coup to get Kara on our little summer show - she's the first hamster with a verified Twitter, and that's saying something considering how many borderline showbiz acts and hopefuls we've had over the years. I admit I didn't watch any of her interviews because she's a media pro and knows how to put on a good front when needed (pun intended). I did enjoy Girls Next Door and I know Hef only likes them to play stupid, so I'm giving her a neutral for now and will see what she's like on the feeds as a real girl. If that's not too much of an oxymoron.

Most likely to distract Ian from his game






TEAM BRITNEY - HOLDS VETO
You want to talk 'model' being left off the CBS bio? This guy's got almost as many professional pics floating around out there as Kara! All but a couple revolve around male fitness and male 'style', and he follows a slew of similar hunky abs dudes on his Twitter, but very few female equivalents. I'm not saying that means anything, or that there's anything wrong with that, but let's just say I'm curious if he's curious. I haven't watched his interviews yet either (okay, I admit I didn't watch any of them from this alphabetical point on), but I can guarantee he'll be in the mirror a lot, working out a lot, and manscaping a lot. If he's not gay, he's by far the most metrosexual male hamster we've ever had. But not to worry, he's got a little something for the catladies too.

Most likely to have a mirror-face






TEAM JANELLE
This guy's a trip! I'm just not sure where he's taking us. He's definitely the prettiest boy we've ever had in there (since his nose upgrade anyway), and all signs point to him being the craziest character we've had since Renny. I just hope it's not all for show and that he brings the kooky to his fellow hamsters and to us on the feeds like she did. And ass-uming he does, I hope it doesn't get stale and stupid too soon. He seems like a perfect fit for a co-host gig on Just the Tip's second season, should it come to pass.

Most likely to inspire hair envy (from females)






TEAM BRITNEY - HEAD OF HOUSEHOLD
I don't watch Survivor so I'm the one who doesn't really get the whole Hantz takeover of CBS, but I've seen enough tweets scroll past my timeline to be aware of the family reputation. Since that's all anyone else seems focused on, I'll jump on the bandwagon too - hence the pic. I have no idea what to expect from this guy, so he's stuck at neutral until proven otherwise.

Most likely to be not as expected








Linking to any page here is fine but please do not repost any content from this site (or any other) without permission, and do not repost or hotlink to any images


!! THIS MEANS YOU !!




UPCOMING EVENTS
GET THE FEEDS
! We've already missed six days but it's not too late to catch up.

Next show is Sunday July 15 8pm: Have-not comp, coach comp?, nominations

July 13: Jodi, Jeff & Jordan on Lance Bass's new Big Brother live radio show. The Pop Ten airs Fridays 7pm PT/10pm ET on Sirius Radio XM108 - call-in line 866-305-6887

July 16: Julie on the Late Late Show with Craig Ferguson

July 17: Adam Poch & Matt Hoffman live Rants & Roars show on SuperPass 3pm PT/6pm ET

September 19 (probably): BB14 finale - uncomfirmed

The Glass House airs on ABC Mondays at 10pm. Glass House feeds are 11pm-3am ET (8pm-midnight PT) Mondays, 3-4pm ET (noon-1pm PT) and 9pm-midnight ET (6-9pm PT) Tuesdays & Wednesdays, and 3pm-4pm ET (noon-1pm PT) Thursdays. Watch free at the ABC site



THE REAL SHOW IS THE LIVE FEEDS

Includes Flashback, video clips, live talk shows, interviews, $10 of free music every month and more!
Sign up for a free trial





RATINGS WATCH


Thursday's premiere won the timeslot with 7.1 million viewers, 4.4 rating and 8 share, ahead of Wipeout on ABC, Saving Hope on NBC, and The Choice on FOX.

Monday's Glass House remained in second place with 3.33 million viewers, 1.1 rating and 3 share, behind Hawaii Five-0 rerun on CBS and ahead of Grimm rerun on NBC.







Clicky: caps sorted by day - all caps