This site is about the Big Brother 14 feeds and contains spoilers! It isn't necessarily thorough: it's what I catch and/or what interests me, and it isn't necessarily about who will win, who should win, who's cute or who's horrid. It's about watching hamsters: who's doing what and why. If they aren't entertaining, get rid of 'em! Thanks for encouraging my behavior. Your pal, dingo







POWER STATUS


Hamsters moved into the habitat July 7
Somebody is HOH
Somebody might be nominated







BB14 PRE-FEEDS DRINKING GAME


Take a swig whenever someone says we want feeds for these first days - I'll say it first to start you off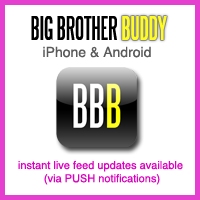 Get the Big Brother Buddy mobile app!
Available for Android or iPhone/iPad


Big Brother 13 at iTunes

BB7 All-Stars and seasons 9 through 12 are also available







BB14 FAQ


CBS shows will air Sundays and Wednesdays at 8pm, and live eviction Thursdays at 9pm.

Big Brother After Dark will be back midnight to 3am on Showtime (SHO2) in USA and Slice in Canada. It will probably run 1am to 4am on premiere night and eviction Thursdays.

BB14 prizes are the same: $500k for the winner and $50k for 2nd place. The others probably still earn $750 a week including pre-show hotel and jury sequester. The returning veterans get more.

The Glass House premiered June 18 on ABC and will run for 10 episodes. The winner will get $250,000 - half the usual BB winning amount.

Apparently the glass hamsters go into hotel sequester on weekends - no, I don't know why.

Big Brother Canada premieres February 2013.

The habitat has 53 cameras (up one) and 97 microphones (up two).

The recorded Big Brother in-house announcements are the voice of producer Don Wollman.

All feeds stay on one 'scene' when someone's in Diary.



Get Team USA Olympics gear
Use code USABDAY for free shipping on orders over $50


>> >> >>
>>
ALL AMAZON.COM PURCHASES MADE THROUGH THIS LINK HELP SUPPORT THIS SITE
We got mentors!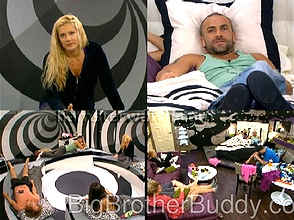 Did I tell you to get the Big Brother Buddy app or did I not? It's time you start trusting me

Late Tuesday night, the quads screencap feature in the app went live, as first noticed by @Clio_the_Leo, and the BB interwebs exploded.. the mentors are in there, and they are Janelle, Dan, Britney, Boogie as expected - all were sighted.. click to see a full set of the caps

The Have-not room is a big giant psychedelic SWIRL and it seems to be occupied by Janelle, Frank, Shane, and JoJo.. it's hard to tell at this point, but Willie seems to have taken ownership of the HOH bed, but Ashley seems comfortable there too.. it almost looks as if the Have-not comp just happened before the caps started coming, but everything will become clear soon enough

Note the feeds are not yet on and won't be until Thursday night

Before you move on the next site on your BB rounds today, be sure to hit the Links of the Day (way down at the bottom of each page) and check out Reality Blurred's article and embedded file itemizing the Big Brother casting process and rules - it's a real eye-opener



More new hamsters, for a minute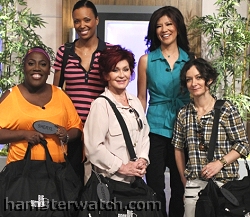 Julie and her friends from The Talk went into the habitat again this year for a mock mini-season, and like Big Brother 14 (and BB13 and BB11), they had a combo of vets (Julie, Sara, Sharon) and noobs (Aisha, Sheryl) - that's how they do things at CBS these days.. the segment will air on Thursday's The Talk and should be great fun! Last year was the first time they did this, and it was my favorite part of the pre-season buildup (at least until I heard Adam saying this was his favorite BB site in his SuperPass interview).. Huffington Post has a preview clip from Thursday's segment

Speculation continues about how the mentors twist will work on BB14.. I heard some time back from separate sources (that have proven reliable so far) that each

has-been

returnee would head up a team of newbies and would be evicted if their last teamie walked the plank to Julie's boudoir, and the mentor whose teamie wins the show would get a nice cash bonus.. that may or may not be how it'll work and we'll find out soon enough, but I'm more curious about some other things, namely why did they get invitations this year in their "I'm going on Big Brother!" hometown segment tapings rather than the usual keys? Is it possible some of these hamsters didn't even make it past the first comp?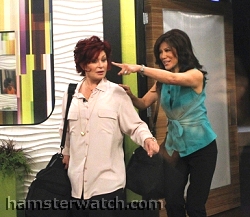 BB9 also had 16 of them (so this is not the "biggest cast ever" unless they've got someone else up their sleeve) and Sharon & Jacob were gone before the premiere.. she came back to replace Neil when he left on Day 6, Jen & Parker and Alex & Amanda were evicted, followed by Alex & Amanda after Amanda came back, and James also went through the revolving door before they settled into a normal routine - I know! Talk about a confusing season.. at any rate, you do the math but one way or another we have to get rid of some extras or the season will drag on till Halloween, so I'm wondering if invitations rather than keys means some early exits and the perma-hamsters got their keys after they went in.. keys are a BB staple - maybe they just cut back on the props budget

Over in the other habitat, The Glass House is adding two six-hour night-time feed blocks this week, which is a good thing since those feeds have been getting a lot better recently, but it's probably a case of too little, too late.. they have a decent cast in there and if they'd gone about things properly feeds-wise in the first place, they'd probably have more BB feedsters in their clutches by now and both shows would have some real competition, which would make them both better for us.. as it stands now, most BBers have moved on (or will on Thursday) and won't look back.. keep in mind I'm only concerned about the feeds - I haven't even seen any of the Glass House ABC shows yet.. come July 27, both air shows will get killed by Olympics for a few weeks

Update Ashley's gone from Glass House, and the Tuesday night feed started off exactly as feeds should, with them laying around, gossiping, whispering, cooking, scheming, and flirting, unaware that they're on, and giving up bits of personal info they probably didn't want to

This page is really a continuation of yesterday's (remember to use the handy previous/next links atop every episode posted here) but I've split it out separately for space reasons to highlight my guest posters



Big Brother Buddy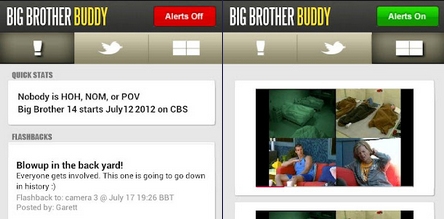 Note: SuperPass will NOT require an app for mobile feeds

But BBB is a nice companion app for the feeds, or a nice way to keep tabs on them when you're at work, school, family functions or whatever (or if you're too cheap to shell out $30 to get them)

Big Brother Buddy is free for Android, iPhone or iPad devices and includes HOH/nomination/veto status as well as comp results and other news, along with tweets from selected BB Twitters & hashtags, recommended Flashback items, and other goodies

You can also upgrade to the premium version from within the app to get instant push notifications of comp results and other breaking news so you don't have to be constantly checking Twitter to see who won a veto or whether a fight's breaking out.. the premium version also gives you a quads screencap every 15 minutes so you can easily find out if it's a good time to fire up the feeds or if they're all still sleeping

Again, the basic app is free and available here from iTunes and Google Play.. the upgrade is only one measly dollar until Wednesday - after that, it's just two bucks.. dingo says go get it

And speaking of discounts, you only have until 10pm Wednesday to save $10 on Big Brother 14 live feeds
to catch all the live action in the hamster habitat 24/7 before CBS turns it into something else to put on TV a few days later (and to see everything that never makes it to the show, which is a LOT).. the feeds will start Thursday night after the premiere ends in the west at 10pm Pacific/1am Eastern, and mobile feeds won't be live until then either.. Big Brother After Dark on SHO2 kicks off at the same time



Guest post: First impressions by @MissCleoBB14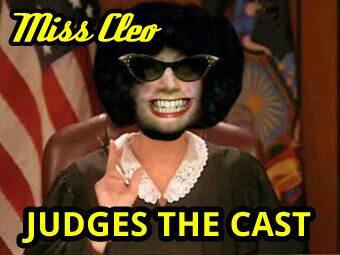 Our next guest post comes from @MissCleoBB14, a rising superstar in the BB Twitter world who you really should be following if you aren't already - read on and you'll see why
Greetings fellow Hamsterwatchers! I wanted to make my contribution to the Big Brother preseason revelry by doing what I like to do most: pass judgment on a bunch of strangers and make jokes at their expense, just like I do on twitter (@MissCleoBB14)! Let's jump right in, shall we?

But first... I've broken down the new players into four categories: The Boobs, The Rubes, The Noobs, and The Shrewds, and I'll discuss them in order from least to most interesting, starting with:

The Boobs: Ashley, Danielle, and Kara
These three gems must have gotten lost on their way to the open call for The Bachelor and ended up on the CBS lot instead. Full of saccharine and silicone, these three are the most likely to disappoint and be disappointed to find out that they hand out keys at the nomination ceremony instead of roses.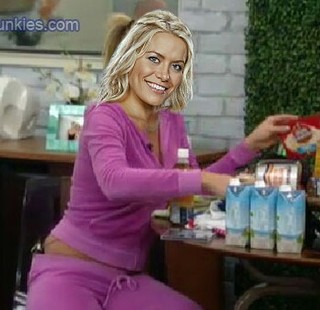 Ashley this twenty-something recruit, who operates a mobile spray tan van (and sounds like she's inhaled a few too many fumes) looks like she drinks Coppertone right out of the bottle for breakfast and is the only HG whose blood has an SPF of 30. Full of contradictions, it's hard to take someone seriously who claims she doesn't want to do the "fake" thing, which is rich coming from someone whose job is driving around and making people look fake, one spray tan at a time. She would probably prefer to finish in third place, cause she's all about the bronze, and she wants everyone to think she's the dumb blonde. Well, call me convinced. I hope she didn't pack any purple jumpsuits, cause she could easily become this year's Porsche.

Danielle I'll make this quick, since the thought of her makes me sleepy. She says she wants to lay low in the beginning. Yawn - but ok. "Not until weeks 10 or 9, then I'll start coming out and winning". (OMFG WTF?) So stay tuned, folks, she'll be playing in about two and a half months from now. #FAIL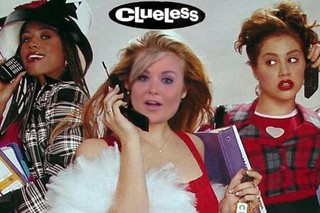 Kara more like "I don't Kara-bout you". She was a playboy bunny. So? She is a total Monet. Not the type of Monet as referenced in the movie Clueless, but as in BB12's Monet, or BB11's Laura. As in the token model who will most likely face eviction in week 2. Also likely to be the first one spotted in a bikini once the feeds are turned on.

The Rubes: Joe and Frank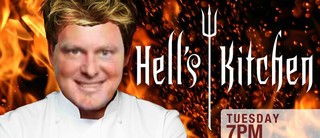 Joe We don't know much about Joe, as he didn't appear in any preseason interviews. However, it sounds like he accidently sent in his audition video to CBS instead of FOX, and they have the show he hoped to be part of. And it may just be me, but from a brief glimpse of his YouTube videos, he's giving me this vibe: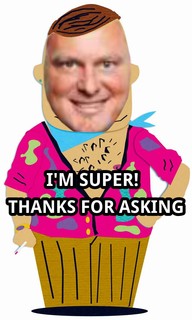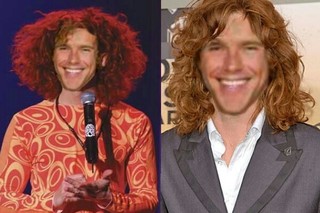 Frank this Carrot Top/Shaun White doppelganger is full of fail potential. Yes, his "Dream Team" alliance strategy is Bra-gade redux. Convoluted sports analogies aside, if you actually listen to his explanation, here it is in a nutshell: I get four other people to do all the playing, and I just ride their coattails as long as possible. Dream Team? More like "In Your Dreams". He sees himself as a "super-competitive guy", yet he has no intention to compete, saying he wants to align with people he "can depend on to win HOH so I don't have to." I know, it's hard to pick up on those things in his interviews with all the facepalming you're doing.

The Noobs: Jenn, JoJo, Shane, and Wil
Finally, some people to get excited about. BB fans always say they want newbies, but these are the types of newbies that the fans hunger for and have become a rarity in recent seasons. These people are blissfully ignorant when it comes to Big Brother. They are the ones who aren't expecting to expect the unexpected. They're the drama creators, not the drama killers; the most likely to speak their minds without a filter and have genuine, spontaneous rather than calculated reactions to what happens in the house. They're also unfortunately the most likely to have an early target on their back, as their candor may be perceived by others as a liability or a threat, but hopefully the mentors will school them well in BB survival skills, and I hope they're fast learners.

Jenn she may be a recruit, but she's here to play. I like to think of her as this year's honey badger, and as we all know, honey badger don't give a shit. Her background is probably as interesting, diverse and colorful as the tattoos that adorn her body, and I expect her to be among the more authentic and candid newbies that BB has seen in several seasons.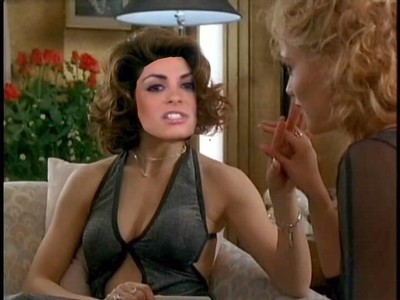 JoJo this girl will make great TV. She doesn't know much about BB, and has an in-your-face, Real Housewives/Mob Wives personality and will probably clash with several HGs, particularly The Boobs. She'll keep it real, but will be the most likely to self-sabotage and quickly become a target for an early eviction. I like that she gives off a Gina Gershon in Showgirls vibe.

Shane our token white alpha male jock is a BB neophyte who was recruited, he wants us to believe, "because he was Cosmo's Mr. Vermont 2010". Well, now we know Robyn Kass 1) reads Cosmo; and 2) is 2 years behind on her issues (catch up, girl!). Of all the other Noobs, this one will probably do quite well in the physical competitions, and most likely will be the first male to appear on the I Hate Big Brother or DogDave nude sections.

Wil this Noob is another recruit who was selected as this season's token gay, and doesn't appear to be much of a fan favorite at this point. I see a lot of chatter about him being "weird" ...and? He admittedly has a bizarre collection of videos on his YouTube channel and an eccentric, flamboyant personality, but I want to be entertained on the feeds by someone who knows how to put on a show and make people laugh, and he probably can. The other HGs will likely gravitate toward him because he'll be amusing to watch and an antidote to the backyard boredom that happens when Brenchel isn't there to stage a pretend wedding or start a good old fashioned round of "Big Booty". He doesn't look like a physical threat, which combined with his apparent lack of BB knowledge will make him less likely to be an early target. He will likely bond with the females and older HGs, and I think the fans may be underestimating him. I hope his mentor is Britney, just so we may see this: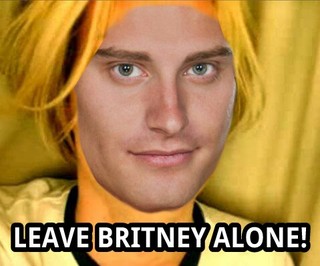 The Shrewds: Jodi, Willie, and Ian
These three are the ones who for one reason or another have the most potential to make smart, calculated moves that will have the biggest impact on the game if they play their cards right. They have come to the house with the most preparation, and are the most likely to have learned from the mistakes made by their predecessors and will play a far more disciplined, well-planned and strategic game than the others.

Jodi at first glance, she looked like Kalia 2.0 with the fashion-forward sensibility of Donna Reed. I anxiously ran to my nearest Trader Joes and stocked up on pita chips just in case, but I was relieved upon watching her interviews that this isn't the case. She has a very different background than the rest of the cast when it comes to her age, ethnicity (it's so wrong it's white), and her understanding of the game as a superfan. Best of all, she aims to "work hard for the live feeders" (yes!) and is totally anti-floater (Rachel Reilly "yaay!"). She's well-spoken, articulate, clearly has put a lot of thought into the game, and hopefully lives up to her goal of delivering the goods on the feeds. Her job as a server may come in handy, as she knows how to deal with annoying customers who complain - nod your head, smile, don't talk back, wait until you're out of sight, and then spit in their food before returning it to them…with a wicked, shit-eating grin.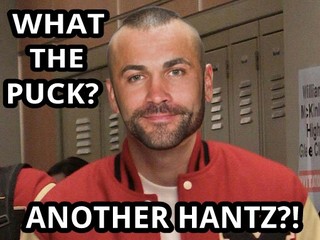 Willie In the CBS reality TV world, you might be better off with a last name like bin Laden. The Hantz name conjures up images of Survivor's most notorious villain in history, and the HGs will (perhaps unfairly) want to evict him at the earliest opportunity by virtue of his bloodline. But this is a Hantz we're talking about. At Thanksgiving dinner, when the rest of us are talking about ordinary things like our jobs and our families, the Hantz family is strategizing - deciding which family member should be next to appear on reality TV and "revenge our family name" (his words, not mine). Rest assured, Willie has been coached by his brother for months, and he didn't come here to lose the game.

He's articulate, demonstrates a solid understanding of the game — he likely has learned well from the mistakes of his brethren, and he has been schooled on how to play this game and freely admits, in true Hantz fashion, "I don't have no integrity". He will be found out, no doubt, likely well before the feeds turn on. But he will also be among the first to form alliances early in the game and he'll probably be adept at manipulating the others. He will do well in physical comps and is an early favorite to win the first HOH (in part because of his physical ability but most likely because nearly everyone else plans to throw it), which will keep him safe and put him in a position of power to control the early dynamic of the game and influence the direction it takes. He may adopt his brother's Survivor strategy and align with The Boobs, but he should know by now not to follow in his brother's footsteps if he wants to win. He's here to play and came to win, will play hard and aggressively, and make good TV. Unfortunately, he's also the most likely beneficiary of this year's superpower when he finds himself in a vulnerable position, 'cause it wouldn't be BB without a little Grodnervention, right?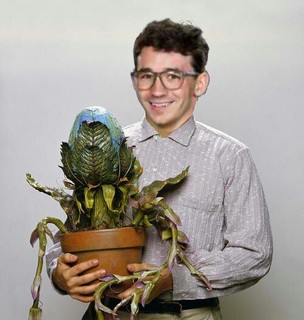 Ian If you're a fan of the 80s movie musical Little Shop of Horrors, you can appreciate the similarities between Ian and the main character, Seymour Krelborn. The physical similarities are uncanny, but so are their personalities. Like Seymour, Ian is an awkward, nebbish, shy nerd whose heart is in the right place and though well-intentioned, he'll cut a bitch, chop him up and feed it to his hungry plant if it gets in the way of what he wants. In the musical, there's a song entitled "The Meek Shall Inherit". It goes something like this:

They say the meek shall inherit
You know the book doesn't lie
It's not a question of merit
It's not demand and supply
They say the meek gonna get it
And you're a meek little guy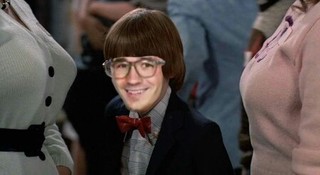 Ian is, after all, a meek little guy. He is young and endearingly naïve as well. He talked about being open to a showmance, which conjured up this image in my mind of the young, naïve but earnest Wormser in Revenge of the Nerds when he wanted to get freaky with some busty Omega "Moos". This is a nerd that America is going to root for. The Boobs will want to protect him, the olders HGs will want to mother him, and the alpha males won't consider him a threat because of his size and young age. Essentially, he won't have a target on his back until it's too late and he starts going on a winning streak in endurance comps and his photographic memory will serve him well in the mental comps that appear later in the game.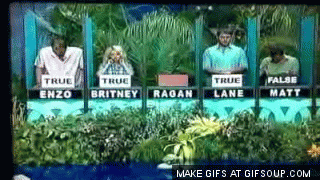 Ian has the opportunity to play the game Matt (BB12) could have played and should have used to win, but unlike Matt, I don't see him sabotaging himself with unnecessary lies and I don't think he'll get cocky and pull a move like Matt famously did the week he was evicted. (Yes, Matt, "perfect" game move, you big dummy)

They say the meek shall inherit
You know the book doesn't lie
It's not a question of merit
It's not demand and supply
You'll make a fortune, we swear it,
If on this fact you rely
You know the meek are gonna get what's comin' to 'em
By and by...

It's Ian's game to lose, really. And this may be the summer in which the meek shall inherit.

Overall Impressions
This cast has tremendous potential considering how different every HG is and how unlikely it will be for them all to mesh well and live together in harmony. That will make for great TV and lively, unpredictable action on the feeds. There are plenty of people who are genuine newbies, in the truest sense of the word, which is what the fans want. Best of all, there are no cast members from New Jersey! (I annoyed Robyn Kass on twitter over the past year imploring her not to cast anyone from NJ, so in my head I would like to pretend she actually listened and for that, I thank you).

As for the returning vets, they are almost unnecessary given the potential of the new cast, but their presence will only enhance the season. They are, in essence, the deus ex machina of BB14, placed in the house by production as a device to curtail any attempts by the HGs to float to the end of the game without stepping up and playing, which the fans will appreciate (much to the chagrin of those who were hoping to "lay low" for the first few weeks). How exactly they play into the game remains uncertain, but all will be revealed soon enough.

Thanks Hamsterwatchers! Follow me on twitter. Let the games (and the snark) begin!

What did I tell you? I hope to share more here from Miss Cleo as we go and I'm looking forward to another season of @MissCleoBB14 funny & insightful tweets and chops. Check yesterday's Hamsterwatch episode for @BestBBEver's first impressions, and keep shoveling through the many links below for pics & video to get to know the new kids. Zap2It's video interviews went up today.


Know your hamsters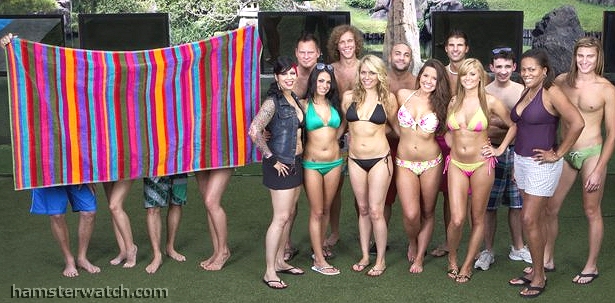 I'm going to let this ride for a bit until I finish my pre-season ratings (yes I'm terribly late), as there's a lot of clicks to work your way through, and there will be a quiz.. it's all but confirmed by Julie that the four has-beens are Janelle, Dan, Boogie, and Britney

Official CBS bios - CBS videos including Joe (gotta scroll for them, but they're there)
SuperPass interviews - sign up for SuperPass to view

We Love Big Brother interviews
Big Brother Network interviews
Jun Song rankings (text) - first impressions (video)
Zap2It video interviews new!



Ashley Iocco, 26, single, mobile spray tanner, alleged feedster, West Hollywood, CA via Pittsburgh, PA
Twitter - Twitpic - Facebook - Instagram @ashleyiocco - (her Model Mayhem was deleted)
Bronzique tanning (owner) - actormodel demo reel - Extamax commercial - promo video - Guide to Muslims satire video - photo shoot - another photo shoot



Danielle Murphree, 23, single, nurse, Tuscaloosa, AL via Grant, AL
Twitter Facebook - Instagram @daniellealexism - LinkedIn - nursing resume
Explore Talent - dating site - charity event with Miss Alabama USA



Frank Eudy, 28, single, unemployed, alleged BB superfan, Naples, FL via Marion, AR
Son of wrestler Sid Vicious (aka Sid Justice, aka Psycho Sid)
Twitter - MySpace pic with dad



Ian Terry, 21, single, Tulane engineering student, alleged BB superfan, New Orleans via Pitsburgh, PA
Facebook - Tulane NORML officer - post about past BBs



Jenn Arroyo, 37, single/new relationship - gay/bi possible, musician, Brooklyn, NY
Vocals/guitar for JENNCiTY, bassist for Suicide City, former bassist for Kittie and Spine
Twitter - Twitpic - Facebook - another Facebook - YouTube - MySpace music page - Instagram @jenncity



Jodi Rollins, 42, married (Rodney), 5 stepkids, restaurant server, alleged superfan, Calipatria, CA via Englewood, CO
Twitter - Facebook



Joe Arvin, 41, married (Sarah), chef, Schererville, IN via Lexington, KY
Twitter - LinkedIn - YouTube
Mad Love Cooking - SmashMouth Burgers (owner) - pic & profile with wife - YouTube profile



JoJo (Josephine) Spatafora, 26, single, bartender, alleged BB superfan, Staten Island, NY
Twitter - Model Mayhem
Rock Show Girl of the Month October 2011 - boxing ring girl - piloxing



Kara Monaco, 29, single, model, Los Angeles, CA via Orlando, FL
Playboy Playmate of the Year 2006
Appeared on Girls Next Door, CSI Miami, Passions, Keeping Up with the Kardashians
Twitter (our first verified) - Twitpic - Facebook official fan page - IMDb - Instagram @KaraMonaco - Google images
Party Hardy strip - Rag Doll strip - Playboy montage - Making of 2009 swimsuit calendar - Red carpet interview
WPIX interview - Zap2It interview



Shane Meaney, 26, single, house flipper, Bennington, VT
Twitter - Twitpic - LinkedIn - Tumblr - Ask Me Anything - YouTube
On Display Men - Be Mine - Cosmo 2010 Bachelor Blowout - Explore Talent - modeling pic - Makeup shoot - Prom shoot - Catwalk for Kidneys - more Catwalk for Kidneys - with Mr Catwalk for Kidneys



Wil Heuser, 24, single/gay, Louisville, KY, marketing consultant
Appeared on American Idol (weirdos segment) and Big Gay Sketch Comedy Show
website - YouTube - MySpace music page
American Idol appearance - Still hot at the mall



Willie Hantz, 34, single/girlfriend, tankerman, Dayton, TX via Vinton, LA
Survivor Russell & Flipped Off Shawn's brother, Survivor Brendan's uncle
WPIX interview - Zap2It interview



Mike, sailing instructor
We lost Mike between the July 4 TV ads and July 5 cast reveal







Linking to any page here is fine but please do not repost any content from this site (or any other) without permission, and do not repost or hotlink to any images


!! THIS MEANS YOU !!








UPCOMING EVENTS


Early Bird discount ends soon! Save $10 on Big Brother feeds by signing up early
! A three-month season pass is just $29.99 through July 11

The Glass House airs on ABC Mondays at 10pm. Glass House feeds are 11pm-3am ET (8pm-midnight PT) Mondays, 3-4pm ET (noon-1pm PT) and 9pm-midnight ET (6-9pm PT) Tuesdays & Wednesdays, and 3pm-4pm ET (noon-1pm PT) Thursdays. Watch free at the ABC site

July 10: Daniele Donato & Rachel Reilly recorded Rumor Control (no call-ins) on SuperPass 3pm PT/6pm ET

July 12: The Talk segment of Julie & her co-hosts in the habitat

July 12: Big Brother 14 premieres Thursday at 9pm - Feeds will kick on that night at 10pm PT/1am ET

July 17: Adam Poch & Matt Hoffman live Rants & Roars show on SuperPass 3pm PT/6pm ET



THE REAL SHOW IS THE LIVE FEEDS

Includes Flashback, video clips, live talk shows, interviews, $10 of free music every month and more!
Sign up for a free trial





RATINGS WATCH


Monday's Glass House remained in second place with 3.33 million viewers, 1.1 rating and 3 share, behind Hawaii Five-0 rerun on CBS and ahead of Grimm rerun on NBC.







Clicky: caps sorted by day - all caps