This site is about the Big Brother 24 feeds and contains spoilers! It isn't necessarily thorough: it's what I catch and/or what interests me. It's about watching hamsters: who's doing what and why. Thanks for encouraging my behavior.
Your pal, dingo





Donations via Paypal are gratefully accepted!



BB24 DRINKING GAME

Take a big swig because we're about to do it again





QUICK LINKS & BOOKMARKS

-SIGN UP FOR FEEDS

-WATCH THE FEEDS
after signing up - disable ad blockers

Official site and socials:
-BB24 official CBS site
-Twitter
-TikTok
-Instagram
-YouTube
-Facebook

-Live show tickets if/when audiences return

-Donate via Paypal - thank you!

-My Twitter - my screencaps

-Amazon Canada portal

-Dick at Night with @EvelDick

-BB Viewer Chrome or Firefox Extension by @liquid8d
-Requires Paramount Plus account

-BB24 Wiki

-Hamster Twitters
BB USA: chron - members
BB Canada: chron - members
BB USA Celebs: chron - members

-Advice for cast friends/family

-VPN to protect your online privacy





EAST COAST AIR SHOWS

East coast air show live streams:
- 1 - 2

USE THESE LINKS AT YOUR OWN RISK
I can only vouch for #1
-NO DOWNLOADS OR SIGN-INS NEEDED
-BEWARE OF CLICKING POPUP ADS OR WARNINGS




PROTECT YOUR ONLINE PRIVACY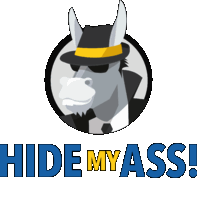 Anonymously secure your internet connection with HMA! Pro VPN - connect to our VPN service to anonymously encrypt your internet activity from prying eyes




Big Brother 24 SEASON FAQ
-Pre-season July 5: Cast reveal
-Day 1 July 6: CBS premiere
-Day 82 Sept 25: 2 hour finale

Feeds are streamed by Paramount Plus, with Flashback included, with a Paramount Plus subscription. Call 888-274-5343 for account help, including cancellation.

BB24 finalist prizes are $750k for the winner. The rest of these items will be updated if different: $75k for 2nd place. 3rd place gets $10k bonus, 4th place gets $7.5k, 5th place gets $5k. All except finalists receive $1k stipend per week, including pre-season sequester.

The habitat has 94 HD cameras (no change) and 113 microphones (no change).

The recorded in-house announcements are the voice of producer Don Wollman. He and Julie Chen are the only senior staffers who have been there since Big Brother 1.



Get Paramount Plus
to watch Big Brother
all seasons
Plus tons more CBS and Viacom content




BIG BROTHER LIVE FEEDS EXCLUSIVELY ON PARAMOUNT PLUS
All Big Brother USA seasons plus most CBS/BET/Comedy Central/MTV/Nickelodeon shows
past or present are included, plus originals!
GET A FREE TRIAL
COMPUTER - MOBILE - ROKU - CHROMECAST - APPLE TV - ANDROID TV - FIRE TV - XBOX 1/360


>> >> >>

>> >> >> >> >> >>

>>

Power Status
Current HOH, nominees, veto status, twists in play will be posted here

Alliance charts by @89razorskate20

Alliance maps by @Dolffica

Diary segment tallies by @clamperls4

Ratings Watch
Overnight ratings will be posted here after every TV episode

Overnight rating & share: adults 18-49; Rating: % of all TV households; Share: % of households watching TV



Upcoming Events
WE HAVE OUR CAST See below

Big Brother 24 premieres on Wednesday, July 6, 2022 at 8pm on CBS

Feeds will start that same night after the premiere ends in the west

Finale will be Sunday, September 25, making this an 82 day season (assuming live move-on on July 6)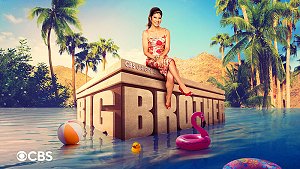 GET THE FEEDS to see the real show!

CBS All Access is now Paramount Plus If you had an All Access account, it has switched over and you're all set for the new season. Plans are as follows:

-$4.99/month or $49.99/year includes feeds, does not have live local CBS, does have commercials for shows/movies

-$9.99/month or $99.99/year includes feeds, does have live local CBS, does not have commercials for shows/movies

-If you get the $4.99 'Essential' plan and want to dump the ads, you can upgrade to $9.99 'Premium' plan at any time

-$5.99/month plan is no longer available for new subscribers, but former All Access accounts will stay as they were, including feeds and live local CBS



Season Stats
HOHs in order: TBA

Veto winners in order: TBA

Evictions in order: TBA

Cast Twitters: TBA



Daily Feeds Recaps
Pre-season - June 2022
Recaps of the day's feeds will probably be here, but I don't know how much I'll be able to do this season.

As I often say, I can only do any of this thanks to feeds signups made using my links. Those signups have dropped off dramatically each season for awhile now - I guess a lot of people just keep P+ through the year, or sign up for it directly thru CBS or P+, or via podcasts or add-ons at Amazon or other outlets. That's all understandable, but it means reduced income for me, and I simply can't afford to put in the time it takes to monitor the feeds 24/7 and report them here without some compensation. I'd like to carry on as usual with daily feeds recaps and weekly (give or take) opinion ratings, but we'll see how my signups are.

Huge and sincere thanks to those who have supported this site in the past and will continue to do so via P+ signups, donations, and purchases from my Etsy store. You guys are the real MVPs ♥

IF YOU MISSED what came before, check my previous episode, always linked up top or from my season index, and get the feeds to catch anything you missed with Flashback!



Ratings - First Impressions edition
-Cast basic stats - there are no official show bios this year (what?)
-I'll be posting some random tidbits as I come across them
-See Links of the Day below for interviews
-Complimentary neutrals all around for now, until they earn otherwise



Noms count: original/renom/twist






Withholding the cast until the day before premiere was downright odd, and if they did that to avoid any Garrett/Christie situations and alternates, it backfired when they replaced Marvin with Joseph. But we have them now and we're go for another summer of feeds, fights, and shenanigans. Let's hope they don't disappoint! Preliminary kudos and thanks for giving us first night/first week feeds once again! I'm also very grateful for NO VETS though I'm curious why they recycled the BB11 swimming pool bedroom.





Won: TBA

HOH 0 - Veto 0 - Noms 0/0/0 - HN 0


Alyssa Snider

24 - single
Sarasota, FL
Marketing rep

She knows BB23 Alyssa, and she plans to vote with the house. Sigh.

Instagram





Won: TBA

HOH 0 - Veto 0 - Noms 0/0/0 - HN 0


Ameerah Jones

31 - single
Westminster, MD
Content designer

She's a user experience writer who's done work for Etsy, Walmart, Capitol One, which is a pretty good resumé. Will any of that translate to being good at BB? We'll find out.





Won: TBA

HOH 0 - Veto 0 - Noms 0/0/0 - HN 0


Brittany Hoopes

32 - married
Austin, TX (orig Atlanta, GA)
Hypnotherapist

She says she's watched every season (which usually means tv-only), and she loves Nicole Anthony. Will she be the resident cute and quirky girl à la Nicole A/Sarah Beth/Bronte or will she be more of a power player? And will she lead hypnotism sessions in place of the usual group guided meditations? Get these hamsters to squawk like chickens and I'm in.

Instagram





Won: TBA

HOH 0 - Veto 0 - Noms 0/0/0 - HN 0


Daniel Durston

35 - single
Las Vegas, NV (orig Ontario, CA)
Vegas performer

When they say 'Vegas performer' they mean Elvis tribute/impersonator, so I'm expecting a lot of Elvis puns from the show announcer. He also plays guitar, bass, piano. His cast pic along with Turner's have inspired me to reboot my Deathrace hair game but to sidestep COVID death charts and the like, I'm renaming it #BB24HairSituation.

Twitter - Instagram





Won: TBA

HOH 0 - Veto 0 - Noms 0/0/0 - HN 0


Indy Santos

31 - single
Los Angeles, CA (orig São Paulo, Brazil)
Corporate flight attendant

She likely rubs shoulders and serves cocktails to the rich and possibly famous, so she could have some good work stories if they aren't all blocked from feeds. BB is HUGE in Brazil and I get a lot of Brazilians in my mentions who follow our franchise, so she'll probably have a lot of home-country supporters.

Twitter





Won: TBA

HOH 0 - Veto 0 - Noms 0/0/0 - HN 0


Jasmine Davis

29 - married
Atlanta, GA (orig Terry, MS)
Entrepreneur

One of the few non-singles, she owns a nail company and says she was an alternate last year. She likes BB16 Derrick, BB19 Cody, and BB23 Tiffany which is a really odd mix?





Won: TBA

HOH 0 - Veto 0 - Noms 0/0/0 - HN 0


Joseph Abdin

24
Lake Worth, FL
Lawyer

Another alternate gets on the show, replacing Marvin. It's an abs for abs swap but Joseph clearly has some smarts and his socials indicate he also has a heart. Great qualities for a human, but a lot of us like our hamsters to have some bite. We'll see how he does. He's got potential automatic bonds with fellow lawyer Michael, fellow personal trainer Monte, and fellow Joe, Pooch.

Twitter - Instagram





Won: TBA

HOH 0 - Veto 0 - Noms 0/0/0 - HN 0


Kyle Capener

29 - single
Bountiful, UT
Unemployed

He dances on TikTok and it looks like he was recruited for us from Instagram. We don't have a great track record with Kyles but maybe he'll be the one. Or maybe not. He likes guns, Trump, and Brazilians - hey Indy!

Twitter - Instagram





Won: TBA

HOH 0 - Veto 0 - Noms 0/0/0 - HN 0


Michael Bruner

28 - engaged
Rochester, MN (orig Saint Michael, MN)
Attorney

He's a Hamsterwatcher (always good for bonus points from me) but even better, he's got a great sense of humor and good BB analysis, judging from some of his tweets. And he's seen BBCanada, and he watched OTT - he's one of us! Which isn't a guarantee of anything of course, but it makes me hopeful.

Twitter - Instagram





Won: TBA

HOH 0 - Veto 0 - Noms 0/0/0 - HN 0


Monte Taylor

27 - single
Bear, DE
Personal trainer

I hope he's better than the last Monte. He studied chemical engineering before he did personal training so he could have talked beakers and test tubes with Marvin, but no.

Instagram





Won: TBA

HOH 0 - Veto 0 - Noms 0/0/0 - HN 0


Nicole Layog

41 - single
Fort Lauderdale, FL
Private chef

She's an ex cop turned chef. That's an interesting mix. She says she won't tell them she was a cop, which is probably a wise decision. She also says she'll be loyal to her alliance - that could work out well for her, and/or be boring for us.

Instagram





Won: TBA

HOH 0 - Veto 0 - Noms 0/0/0 - HN 0


Paloma Aguilar

22 - single
San Marcos, CA
Interior designer

The press release says 'interior designer' but her CBS page says 'home remodeler'. Related and similar sure, but considering they posted so very little about them, you'd think they could get the copy/paste and/or 'upgraded' job edit carried through everywhere. And press pics showed her as 'Palomar Agular' so she may be the most likely to land on the Goof Tally, through no fault of her own.

Instagram





Won: TBA

HOH 0 - Veto 0 - Noms 0/0/0 - HN 0


Joe "Pooch" Pucciarelli

24 - single
Boca Raton, FL (orig Staten Island, NY)
Assistant football coach

He's giving BB23 Brent in his cast pic but hopefully the similarity will end there. If he teams up with Matt "Turner" Turner, we'll have Turner and Pooch.

Twitter





Won: TBA

HOH 0 - Veto 0 - Noms 0/0/0 - HN 0


Taylor Hale

27 - single
West Bloomfield, MI
Personal stylist

The only heavily-rumored pre-season possible who actually showed up. She was Miss Michigan USA 2021 and Miss Congeniality at Miss USA. That latter title indicates a very good chance of getting along well with everyone, which is one of the very best assets to have in the BB house. Let's hope she's also got some backstabs or betrayals up her sleeves as well.

Instagram





Won: TBA

HOH 0 - Veto 0 - Noms 0/0/0 - HN 0


Terrance Higgins

47 - married
Chicago, IL
Bus operator

I love that he's a bus operator, especially if he throws people under it this summer! Along with Elvis puns, I'm prepared for a lot of bus honk sound effects on the air shows.





Won: TBA

HOH 0 - Veto 0 - Noms 0/0/0 - HN 0


Matt "Turner" Turner

23 - single
New Bedford, MA (orig North Attleborough, MA)
Thrift store owner

See Daniel re that hair. He was an editor for MrBeast and later accused him/them of bullying. His sister made some cast-reveal-day accusations about him being the bully and while I don't like to involve family, this one is an interesting counterpoint.





Won: Nothing

HOH 0 - Veto 0 - Noms 0/0/0 - HN 0


Marvin Achi

REPLACED PRE-SEASON BY JOSEPH

28 - single
Houston, TX (orig Rivers State, Nigeria)
Chemical processing engineer

He's currently on America's Got Talent tho his elimination episode will likely air soon. Is it possible he forgot to tell BB about that, and that's why he got booted just seven hours after cast reveal? We may never know. At least we won't have to hear the show announcer using recycled-from-Rachel chemist puns all season.






Lines and Links of the Day

Tally Items





Linking to any page here is fine. Please don't repost content from this site (or any other) without permission, and don't repost or hotlink images.



THE REAL SHOW IS THE FEEDS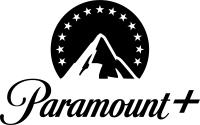 CBS All Access is now
Paramount Plus

Live air shows with ad-free plan
(live TV will have some commercial breaks)
BB1 thru BB24 plus Celebs and OTT, and loads of other shows from CBS, BET, Comedy Central, Nickelodeon, MTV, Smithsonian, plus originals


HAMSTERWATCH SWAG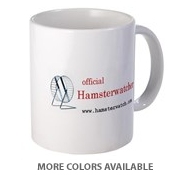 Mugs, shirts, more
Visit my Cafe Press shop