This site is about the Big Brother 15 feeds and contains spoilers! It isn't necessarily thorough: it's what I catch and/or what interests me, and it isn't necessarily about who will win, who should win, who's cute or who's horrid. It's about watching hamsters: who's doing what and why. If they aren't entertaining, get rid of 'em! Thanks for encouraging my behavior. Your pal, dingo







POWER STATUS


HOH, nominees, eviction and competition results will be posted here







UPCOMING EVENTS


June 4: Feeds signups begin
June 10: Media day in the habitat
June 11: Feeds content starts
June 20: Cast reveal
June 21: Media day reports
June 25: Last day for early bird discount
June 26: The Talk's mini BB season
June 26: Big Brother 15 premieres 8pm! Feeds will start 9pm PT/midnight ET, and BB After Dark premieres that same night at midnight on TVGN, commercial-free for one week!







BB DRINKING GAME


Take a swig whenever someone says they're excited for BB15









BIG BROTHER PAST SEASONS



Amazon DVDs BB4 - BB3

Amazon Instant View BB14
- BB13
BB12
- BB11
- BB10
- BB9
- BB8


iTunes BB14
- BB13
- BB12
- BB11
BB10
- BB9
- BB7 All-Stars





BB15 FAQ


Feeds will not be on SuperPass this year. They'll be streamed by CBS - sign up today!


Big Brother After Dark will be on TVGN for two hours every night starting at midnight (9pm BB time).

CBS shows are Tuesday 9pm, live Wednesday 8pm, and Sundays 8pm.

Canada will run the TV episodes on Global, and After Dark on Slice

BB15 winner's prize is the same: $500k for the winner, so I assume 2nd still gets $50k. Stipend for the others will leak out on the feeds - likely still $750 a week including pre-show hotel and jury sequester.

The habitat has 53 cameras (same) and 97 microphones (one down).






>> >> >>
>>
ALL AMAZON.COM PURCHASES MADE THROUGH THIS LINK HELP SUPPORT THIS SITE
Here come the twists (Wednesday, June 19)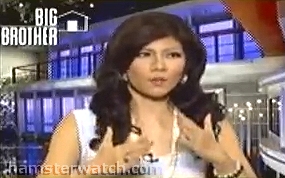 As I said yesterday (and often), nothing is confirmed until Julie says so, but she has now confirmed that one of the more persistent rumors of this pre-season is true: there will be three nominees each week.. she appeared on a San Diego news show to hype up the new season, where she also talked about the MVP thingy announced earlier today by CBS, and more importantly, she did one of her little Chenbot self-parodies that we love so much - watch the video

Update: That interview may have been released prematurely.. they are now starting to pop up from other local CBS affiliates as well, including this one for Connecticut, where she says Zingbot might not be back, and that the hamsters might not know which of them is the MVP - he or she doesn't have to tell them

In BB feed terms, MVP usually means something along the lines of Mr Visible Penis, and I'm leery about this Most Valuable Player situation since it'll be a weekly vote for "special powers" - again, per Julie.. while BB comps tend to be colorful and/or humiliating exercises to fill the CBS air shows, they are a better way to handle decisions in the habitat than a popularity vote based on who's got hunkier abs or who's having a good hair day, in my opinion anyway.. if you all voted for who'd bring the most entertainment value to their powers, that might be a different story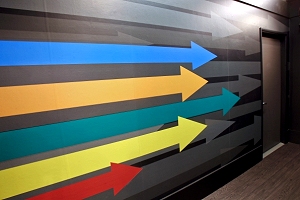 The first vote begins tomorrow along with the official cast reveal - haven't I been saying for weeks I expected it around the 20th? Watch the CBS promo snippet and read the details they've released so far.. check back here over the next week for my first impressions and whatever dirt I can dig up on them, as well as another pre-season guest post by @MissCleo_BB15 who, as a reminder, accurately predicted Ian as last year's winner before the BB14 premiere, and did so with panache and style

Meanwhile, don't forget to get your feeds while they're still on sale! The early bird discount is good through June 25.. I need more of you to get your feeds here if I'm going to be able to cover the season - many thanks to all who already have! Also, you can help support the site anytime by using the above link for all your Amazon purchases, thanks!



One habitat, one hamster? (Tuesday, June 18)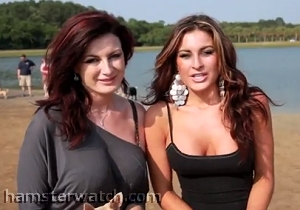 Pics of the new decor and a tour with Julie were released - see Links of the Day below, as well as some vague hints by Julie about format changes.. she pointed out the eviction chairs are gone, and said "America" (meaning BB viewers, a small percentage of the country at large) will play a larger role this season.. she also pointed out 16 photo frames and dining table chairs, and said with a longer season "we need more houseguests than last year" - but last year began with 16 of them (as did BB9)

She also said there's a "familiar face" and that likely belongs to Elissa Slater, née Reilly - yep, Rachel's sister is likely going to be on Big Brother 15.. I'd heard this several weeks ago but couldn't say anything so as to not out my source, but Dick Donato has now made it public.. I'd say it's 98% sure as it matches up with what I'd heard, and it also looks like Rachel did some some stunt-tweeting for Elissa in a quick (and failed) attempt to hush it up - come on, the Greece alibi is so last pre-season

Remember that nothing is ever confirmed until Julie says so, but I think we may have some other folks who are close to former hamsters in the cast as well - perhaps a couple more relatives or friends, maybe even a certain former's crush? Time will tell



Tick tock (Tuesday, June 11)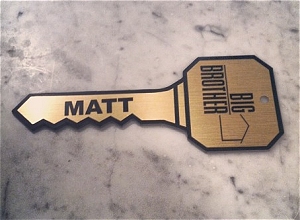 As promised, CBS launched the feeds interface today, with some prior season highlight clips introduced by Jeff Schroeder, and chatrooms.. click here to sign up for a season pass, and then you can access this new content here.. note, no promo code is required for the early bird discount - just leave that box blank when signing up

By now, two mock mini-seasons have taken place in the habitat and editors are hard at work piecing them together for us: the ladies of The Talk did theirs on Friday, and it will probably on their June 26 show.. a few select media reps did their version Monday, and their reports will come out June 21, nearer to the premiere than usual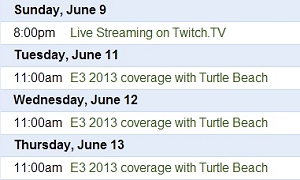 Hamsters-for-the-day on Monday included Matt Whitfield of Yahoo! TV and Watch What Crappens, along with BB Canada winner Jillian MacLaughlin, and People Magazine's Patrick Gomez.. Eric Curto of Reality Recaps may have been involved, or maybe Michele Nieves of Reality Fan Forum - they're being cryptic.. also being typically cryptic is Dan Gheesling, who's in LA to cover E3 for Turtle Beach, but he was absent on Monday and in fact, his posted schedule/calendar is blank for Monday - maybe he was indeed traveling that day, or maybe this falls under things that make you go hmmm

Media day reports will be released June 21.. pics of the habitat's new design should show up around then too if not before, and I'm not really expecting cast reveal until then either, or possibly even as late as June 24.. our first glimpse last year was a quick clip of Julie on The Talk, pretending to paint the bathroom, so keep an eye open there

I've heard some whispers about the twist and even a few possible names in the cast, but I can't say anything yet - you know I will let you know when I can! More later



Early bird discount (Tuesday, June 4)
We're off! Happily, the feeds once again feature an early bird discount of 20% - if you sign up by June 25, the season price is just $23.99!

Sign up now to save! Starting June 26, subscriptions will be available for $9.99 per month, or $26.99 for a season pass

Please remember to get your feeds from a site you want to support, such as this one :) Thanks in advance!

There is a three-day free trial (billing doesn't kick in until then, but it will if you don't notify them to the contrary), there will be a Flashback feature, and your subscription will include mobile feeds for smartphones and tablets - those will be viewable via your device browser like last year, rather than a separate app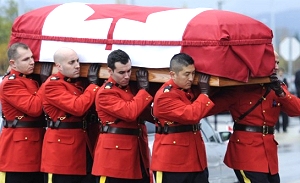 photo: Jason Payne/PNG

The bad news is that Canadians and other non-US countries can't sign up! This is disastrous, as I know how many Hamsterwatchers and BB fans are in Canada and other places.. there may be workarounds but they won't be legal, so keep that in mind.. mobile feeds might be viewable as BB Canada's were for many US devices, but we won't know that until they begin launching content on June 11.. I'm hoping CBS will realize how many loyal customers they'll miss out on and that they'll be able to change that - I'll definitely keep you informed if news for non-US feedsters comes along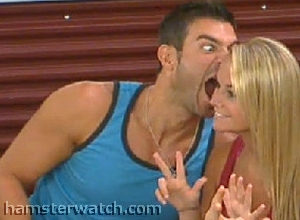 Jeff Schroeder will host a live weekly talk show on Fridays, and the CBS site and/or feeds will offer various other extras including pics from a photo booth in the habitat.. Big Brother After Dark will be commercial-free for the first week, so that's something

Media Day, when journalists spend a day in the habitat to play a mock mini-season, is June 10 - their reports will be published a few days after that.. pics of the new habitat should be released around that same time.. cast reveal will probably be around June 18-20? and that's when we can start digging up dirt on the (hopefully) new blood

While we wait, please feel free to register for my chatroom! We usually have a good group of folks in there chatting about the feeds, and we have a lot of fun.. a good sense of humor is a plus, and excessive hating is not tolerated

Meanwhile, re-familiarize yourself with where you can find what you need to know this summer: tabs and text links at the top of each page lead to the various areas of this site.. on the left sidebar you'll find Power Status, Upcoming Events, my BB15 Drinking Game, and FAQ.. to your right are the overnight TV ratings along with my Twitter and Twitpic streams.. below this main daily section and/or my patented hamster ratings you'll find a handy Paypal donation link (thank you!), Extracurricular Tally, Lines of the Day, Links of the Day, and

everybody's

a couple folks' favorite, my BBQ Smackdown cumulative scorecard.. all this is artfully decorated with carefully selected ads for your shopping enjoyment and my BB snacks fund

More news will follow as I get it



Ch-ch-ch-ch-changes (May 2013)
Big Brother 15 premieres June 26 at 8pm and Julie's once again promising "the wildest season ever" in the ads - that remains to be seen, as always, but there are already a lot of changes in the way we'll watch the new season

CBS shows will air Sundays 8pm, Tuesdays 9pm, and live Wednesdays 8pm.. they are advertising "100 days of summer" and have announced a 13-week season, which compares to 75 days the last few seasons

Live feeds will not be on SuperPass this year: CBS will provide them - signup info will be available here as soon as it's known.. remember, I can't cover the season without your signups! There's no word yet as to cost, early bird discounts, flashback, or whether Canadians will be able to get them, but all that info should be coming along shortly.. content will likely be the same, as CBS via Allison Grodner and friends always controlled what did or did not go out on SuperPass

Big Brother After Dark is moving from Showtime to TVGN, and will air for two hours every night starting at midnight Eastern/11pm Central, with tape delay for westies.. the press material says it'll be "live" but it also says "curated" - I don't know what to make of that.. to find out if you have TVGN on your cable system, enter your zipcode in the upper right "Channel Finder" at the TVGN website.. again, no word yet about Canada for BBAD

The CBS press release announcing the BBAD move to TVGN said it would start at midnight June 26.. I suspect that's an oops, and they really meant June 27 at midnight, since that's technically the night of the June 26 CBS premiere.. I'm not counting that as an item for the goofs tally, but they did make me start it already just the same - see below

More news when I have it! Be sure to follow me on Twitter and/or Facebook for alerts as soon as I get them.. more later







Linking to any page here is fine but please do not repost any content from this site (or any other) without permission, and do not repost or hotlink to any images


!! THIS MEANS YOU !!





I can't recommend this show highly enough







VIEWER VOTE


MVP voting begins Thursday







RATINGS WATCH


Overnight ratings will appear here along with the placement of other shows in the same timeslot.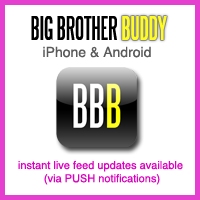 Big Brother Buddy mobile app
Available for Android or iPhone/iPad



Clicky: caps sorted by day - all caps







NEWS & UPDATES
Special items of interest will be posted here, along with a running tally of HOH and veto winners, and eviction votes

Big Brother UK kicked off June 13 with Emma Willis hosting. This year has twins playing as one, a mother/daughter playing separately, and an actor/mole who's only there to mess with the hamsters. Watch live (no downloads required!) or on YouTube.

Big Brother Africa is also underway - the official site has lots of video highlight clips.

Evel Dick Donato's Dick at Night show will return this summer on Vimeo. He's offering an early bird subscription discount currently.

BB12 Kristen Bitting will be on The Perfect Score dating show, premiering on the CW July 16.

Big Brother Canada has been renewed for a second season on Slice.

The Glass House will not be returning to ABC. It started a few weeks earlier than Big Brother last year, and I've wondered if the threat of a second season may have been why CBS moved up the BB15 premiere, but that's just an uninformed guess which is now moot anyway.



Donations via Paypal are gratefully accepted!

If the button doesn't work, Paypal to hamster (at) neonpages (dot com)

Thanks for your support!



BBQ Smackdown Scorecard

Big Brother 14
Round 1: BBQ ½, Dan 0

Big Brother 13
Round 1: BBQ ½, Adam ½, Rachel 0
Round 2: BBQ ½, Adam 0
Round 3: BBQ 1, Rachel 0

Big Brother 12
Round 1: BBQ ½, Brendon 0
Round 2: BBQ 2, Britney 0, Lane 0
Round 3: BBQ 1, Lane 0, CBS 0

Big Brother 11
Round 1: BBQ 0, Jeff 0
Round 2: BBQ 0, Jeff ½
Round 3: BBQ ½, Kevin 0, Michele 0

Big Brother 10
No title events


Big Brother 9 Winter Edition
Round 1: BBQ ½, Ryan 0
Round 2, BBQ ½, Adam 0
Round 3, BBQ ½, Ryan 0

Big Brother 8
Round 1: BBQ 1, Dick 0
Round 2: BBQ ½, Zach 0
Round 3: BBQ 0, Dick 1

Big Brother 7 All-Stars
BBQ training sabbatical

Big Brother 6
Round 1: BBQ 1, Ivette 0
Round 2: BBQ 0, Howie 0

Big Brother 5
Round 1: BBQ 1, Cowboy 1, Drew 0
Round 2: BBQ 1, Drew 0, Diane ½
Round 3: BBQ 1, Cowboy 1, CBS 0, Nakomis 0



EXTRACURRICULAR TALLY
CBS goofs - 2
- BB site shows two premiere times
- Jill? on feeds signup page