This site is about the Big Brother 12 feeds and contains spoilers! It isn't necessarily thorough: it's what I catch and/or what interests me. It also isn't necessarily about who will win, who should win, who's cute or who's horrid. It's about watching hamsters: who's doing what and why, who's fun and who's dull. If they aren't entertaining, get rid of 'em! Thanks for encouraging my behavior.




FLASHBACK IS STILL THERE TO RELIVE BB12
GET IT
-
WATCH IT
Flashback what you missed





BIG BROTHER 12 DRINKING GAME


Take a swig every time Julie says 'But first'







POWER STATUS


Hayden won Final HOH
Enzo evicted
Hayden wins 4-3



Donations are gratefully accepted through Paypal using the button above or direct by email. Please support other Big Brother sites that you like, too. Many thanks!



UPCOMING EVENTS
Big Brother 13 is a go for 2011







RATINGS WATCH


Wednesday's finale placed second for both hours. At 9pm it had 8 million viewers, 4.5 rating and 7 share, behind 'America's Got Talent Results Show' on NBC with 11.9/7.2/12, and ahead of 'MasterChef' on FOX with 5.1/3.0/5. At 10pm BB12 had 7.7 million viewers, 4.5 rating and 8 share, behind 'Outlaw' on NBC with 10.9/6.8/12, and ahead of 'Castle' rerun on ABC with 3.9/2.7/5. 'America's Got Talent' won the 18-49 demographic at 9pm, and 'Big Brother 12' at 10pm.





JUST THE TIP
Watch their talk show on
FlashBack
- requires
Superpass
Episode 1 8/8 11pm Quads
Episode 2 8/9 11.44pm F1/2
Episode 3 8/10 11.10pm F3/4
Episode 4 8/11 11.20pm F1/2
Episode 5 8/20 1:47am F3/4
Episode 6 8/22 11:48pm F1/2





AMERICA'S CHOICE


Who should get $25k extra?
- Britney







FAQ


Lane opened Pandora's Box which gave him $91.17 and gave them all no cups or utensils, one night of sock puppets, and dancing

Brendon opened Pandora's Box which gave him a night out and let Rachel back for 24 hours.

Matt opened Pandora's Box which held the return of the saboteur (in the form of Ragan) to WREAK HAVOC, and gave him diamond veto for 2 weeks.

Britney opened Pandora's Box and got an hour of BB10/11 Jessie insulting her while the others had a luau

Ragan won $20k for performing 3 tasks a week for 2 weeks undetected. His identity will be revealed to them at the finale.

I use Stabo/Staboteur/Stabotage because of the typo in an early official CBS BB tweet

Annie & Monet were sequestered until Andrew was evicted. Nobody knows why.

The first saboteur was Annie. She'd have won $50k if she lasted 5 weeks undetected.

Ragan's tattoo says 'Quelquefois un rêve est ce qui vous fait un esclave' ('Sometimes a dream is what makes you a slave')

Have-Nots had their own room again, cold showers again, slop again, plus additional food items decided by viewer votes.

Nobody knows why Paolo wasn't there.

The winner of BB12 won $500k and 2nd place got $50k. The others earned $750 a week including pre-show hotel and jury sequester.

The habitat had 52 cameras and 95 microphones.

The recorded Big Brother in-house announcements are the voice of producer Don Wollman.

All feeds stay on one 'scene' when someone's in Diary.












Big Brother 12 links


>> lastest Hamsterwatch episode

>>

Jump to a links section:






Hamsterwatch.com sections




back to top
Official sites



On Camera Audiences - mailing list live show tickets (free but very limited availability)
SuperPass YouTube channel videos from the feeds

CBS Big Brother 12
CBS Big Brother 11
CBS Big Brother 10
CBS Big Brother 9
CBS Big Brother 8
CBS Big Brother 7 All Stars
CBS Big Brother 6
CBS Big Brother 5
CBS Big Brother 4
CBS Big Brother 3
CBS Big Brother 2
The Big Brother 1 official site was on AOL and has been removed

BB12 hamsters' own sites - more on the way!
Kristen Bitting - Twitter - Facebook - Model Mayhem - Bikini shoot video - Bikini USA - Ring Card Girls - City Fitness profile/promo
Lane Elenburg - Twitter - Facebook - 2008 assault accusation - (Facebook removed)
Ragan Fox - Twitter - Facebook - Wikipedia - blog - BB3 application excerpts - website - Rate My Professors - where he works - Fox in the City podcasts - YouTube - Amazon.com - see also Merchandise section below
Andrew Gordon - Twitter - Facebook - Facebook group - business profile - another business profile
Britney Haynes - Twitter - Facebook - where she works - Miss Arkansas Outstanding Teen 2004 semi-finalist
Kathy Hillis - Twitter - where she works
Matt Hoffman - Twitter - 'Average Joe 4' - 'Average Joe' message board (he is ShootingBlanks) - Shooting Blanks band site - Shooting Blanks Facebook - Shooting Blanks MySpace - see also Merchandise section below
Hayden Moss - Twitter - Facebook - ASU baseball
Enzo Palumbo - Twitter
Rachel Reilly - Twitter - old Twitter - Facebook - IMDB - Rate My Professors - where she works - Rally Crashers video - Hawaiian Tropic video - Maxim Hometown Hotties 2010 - Miss Sturgis 2008 - Sturgis Rally News cover with Steven Tyler - Miss Planet Beach Nevada 2007 - Miss Planet Beach Nevada audio (11:50 and 29:00)
Monet Stunson - IMDB - Miss Illinois USA 2009 runner-up - Campbell Agency - West Models
Brendon Villegas - Twitter - 7 day teaching credential suspension for misconduct (page 4) - 2008 physics award (page 4)
Annie Whittington - Twitter - Facebook - where she works

Official BB, and former hamsters on Twitter
Big Brother HOH
Big Brother Scoop
Big Brother Watch
Alison Grodner
CBS Tweet
Real SuperPass - customer support

BB1 Will Collins (Will Mega)
BB1 Brittany Petros
BB2 Sheryl Braxton
BB2 Nicole Nilson Schaffrich
BB2 Krista Stegall
BB3 Chiara Berti
BB3 Amy Crews
BB3 Jason Guy
BB3/7 Marcellas Reynolds
BB4 Erika Landin
Jun Song
BB5 Diane Henry
BB5 Marvin Latimer
BB5 Scott Long
BB5 Adria Okins & Natalie Montgomery
BB5 Will Wikle
BB6 Beau Beasley
BB6/7 Howie Gordon
BB6 Sarah Hrejsa
BB6/7 Janelle Pierzina
BB6/7 James Rhine
BB6/7 Kaysar Ridha

BB8 Joe Barber
BB8 Daniele Donato
BB8 Evel Dick Donato
BB8 Dustin Erikstrup
BB8 Kail Harbick
BB8 Chelsia Hart
BB8 Jen Johnson
BB8 Amber Siyavus
BB8 Nick Starcevic

BB9 Alex Coladonato
BB9 Natalie Cunial
BB9 Jen DiTurno
BB9 Neil Garcia
BB9 Amanda Hansen
BB9 Sheila Kennedy
BB9 Parker Somerville aka Parker Delon
BB9 James Zinkand
BB10 Michelle Costa
BB10 Steven Daigle
BB10 Memphis Bob Garrett
BB10 Dan Gheesling
BB10 Renny Martyn
BB10 Libra Thompson

BB11 Chima Simone Benson, also original/inactive
BB11 Kevin Campbell
BB11 Laura Crosby
BB11 Jessie Godderz
BB11 Russell Kairouz
BB11 Jordan Lloyd
BB11 Natalie Martinez
BB11 Michele Noonan, also "uncensored naughty Michele"
BB11 Jeff Schroeder
BB11 Ronnie Talbott
BB11 Lydia Tavera
BB11 Casey Turner

back to top



Unique Big Brother sites






Attwx Remembers Big Brother videos, quotes, pics, trivia from all seasons by BB's #1 fan
B-Side Blog hilarious recaps of the air shows
Cat Lady Gazette funny, no holds barred look at BB & its fans
DogDave first to find big news plus all the edgy stuff
BB East Coast Live Feed watch the show live when it airs in the East
Pick a Homepage - Big Brother one-stop shop to make your daily BB site rounds
Reality Speaking book speakers for your events from BB and other shows
Reality TV Links emphasis on bb12 individuals' sites
Sir LinksALot all the bb12 links
Wikipedia Big Brother and Big Brother USA

back to top



Big Brother merchandise






BBLite feeds viewer - free, clean and easy

Hamsterwatch Swag - hats, shirts, mugs
Official Big Brother merchandise
available from the CBS Store
Wireless headphones with charging cradle or AAA batteries invaluable feedster tool

Their superplush throw blankies available from Amazon.com
Duckie and dolphin pool chlorine dispensers available from Amazon.com
Big Brother Slop available from Bill Pearl Enterprises
Muscle Milk protein drink available from Amazon.com

Ragan Fox's books: Heterophobia - Exile in Gayville - Gays in (Cyber-)Space
Matt Hoffman's band Shooting Blanks: You're Not Gonna Want To Hear This (CD) - MP3 downloads

BB7 Will & BB12 Matt devil duckies from Amazon.com
Casey Turner - Banana Man shirts
Reality TV Chicks Bye Bye Bitches t-shirts and official Howie stuff
C=Venus store Buxom blonde/Beefcake t-shirts, BB6 chops signed by Janelle
Dr. Will's own t-shirts Chill Town, Julie's Favorite, Showmance, The Real HOH, etc
Kirby Dermaceuticals Dr. Will's skincare products

back to top



Big Brother photochops






ArtMaggot chops Twitpic - Facebook
EarthdogBB chops Twitpic
CVenus BB Chops
Survivor Sucks BB12 Photochops
Facebook BB12 Photoshop Page

back to top



Big Brother 12 sites, blogs, updates




back to top
Linking to any page here is fine but please do not repost any content from this site (or any other) without permission, and do not repost or hotlink to any images
!! THIS MEANS YOU !!

WATCH HOW IT UNFOLDED WITH FLASHBACK

Free trial! Includes FlashBack
See anything and everything
from BB12, BB11 and BB10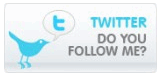 Get free Hamsterwatch updates to your cell phone! Follow me at my Twitter page or text 'follow hamsterwatch' to 40404 (21212 in Canada). Click for more info.



LINES OF THE DAY

Rachel: I had no social game

Lane: I'm 100% loyal to the Brigade
Matt: Not 100

Rachel: I don't think I'm skanky



LINKS OF THE DAY
Get the 24/7 live feeds
It's a whole different show than CBS puts on
Amazon.com
Early Show extended interview
with Hayden, Lane & Enzo
including presentation of gigantic checks
Backyard interviews
Superpass
-
requires SuperPass
We Love Big Brother
Zap2It
Reality Wanted
Global TV/Canada
CBS on Youtube
Attwx.com
everything you ever wanted to know about BB seasons 1 thru 12
Official Hamsterwatcher merchandise
You won't find 'Cheap entertainment' and 'You and me to the end' undies anywhere else
Every Hamsterwatch episode is still here on the site - go back and relive the madness!
BB11
-
BB10
BB9
-
BB8
-
BB7
-
BB6
-
BB5
some links on them might be bad now



Click to see my full list of BB12 links
These are some of my favorites:

24/7 feeds - SuperPass free trial
see everything that happens before it gets edited into something else for tv

SuperPass FlashBack instant replay by time/date/feed (requires SuperPass)

Hamsterwatch Twitter - Twitpic

Hamsterwatch Chatroom - Forum

BB adult/explicit links - updated with BB10 Steven Daigle

CBS Big Brother 12 the official site

DogDave BB12 scouts all the BB sites so you don't have to: all the news, edgy stuff & the best mini-recaps in town

Attwx Remembers Big Brother all seasons fun & reference by BB's number one fan

Sir LinksALot Big Brother 12 all the links, once again



EXTRACURRICULAR TALLY

Unreasonable By Any Standard feeds blackouts: 1

Twist fails: 3
Staboteur Annie
Staboteur Ragan
Excessive use of Pandora's Box

Hamster revivals: 1 Rachel

Diamond veto blindsides: 1 Matt

Pandora's Box events: 4
Matt, Brendon, Britney, Lane

Nominee speech scorchers: 1 Andrew

Makeout/sex event pairings: 2
Brendon & Rachel
Hayden & Kristen

Self-service showers: 8 Lane

House meetings: 2

Major fights: 2
Rachel vs Ragan (Round 2) 8/14
Brendon vs Ragan & Britney 8/10

Noteworthy fights: 8
Rachel vs Britney 8/14
Rachel vs Ragan (Round 1) 8/14
Rachel vs Kathy 8/7
Rachel vs Ragan 8/6
Andrew vs everyone 7/29
Rachel vs Kristen 7/29
Andrew vs Kristen 7/28
Rachel vs Annie 7/12

Deaths: 6 fishies

'The Soup' mentions: 7 of 11 shows
-Intro & Britney's flaming homosexuals
-Rachel the waitress chemist
-Matt's wife's fake illness
-Kristen's boyfriend & Richard Simmons
Collection hippytard
-Ragan's sad sock puppet
-Ragan's ooey-gooey cookies speech
-Lane doesn't get 'That's what she said'
plus sore testicles

TMZ TV mentions: 2
Rachel being Rachel + Harvey's bored
BB11 Michele on Playboy TV 'Foursome'

'The View' mentions: 1
-Matt's wife's fake illness

62nd Annual Emmy Awards mentions: 1
-Britney's slippery weiner

Pap smear incidents: 1 Andrew & Annie

Pre-season connections: 4
Hayden & BB4/7 Erika
Rachel & BB2/7 Boogie
Matt & BB8 Joe
Enzo & BB2 Justin

Absentee hamsters: 1 Paolo



BBQ SMACKDOWN SCORECARD

Big Brother 12
Round 1: BBQ ½, Brendon 0
Round 2: BBQ 2, Britney 0, Lane 0
Round 3: BBQ 1, Lane 0, CBS 0

Big Brother 11
Round 1: BBQ 0, Jeff 0
Round 2: BBQ 0, Jeff ½
Round 3: BBQ ½, Kevin 0, Michele 0
Big Brother 10
No title events
Big Brother 9 Winter Edition
Round 1: BBQ ½, Ryan 0
Round 2, BBQ ½, Adam 0
Round 3, BBQ ½, Ryan 0
Big Brother 8
Round 1: BBQ 1, Dick 0
Round 2: BBQ ½, Zach 0
Round 3: BBQ 0, Dick 1
Big Brother 7 All-Stars
BBQ training sabbatical
Big Brother 6
Round 1: BBQ 1, Ivette 0
Round 2: BBQ 0, Howie 0
Big Brother 5
Round 1: BBQ 1, Cowboy 1, Drew 0
Round 2: BBQ 1, Drew 0, Diane ½
Round 3: BBQ 1, Cowboy 1, Nakomis 0, CBS 0