This site is about the Big Brother 13 feeds and contains spoilers! It isn't necessarily thorough: it's what I catch and/or what interests me, and it isn't necessarily about who will win, who should win, who's cute or who's horrid. It's about watching hamsters: who's doing what and why. If they aren't entertaining, get rid of 'em! Thanks for encouraging my behavior. Your pal, dingo







POWER STATUS


Rachel won Big Brother 13







BB13 DRINKING GAME


Take a swig whenever someone says we should have another Winter BB





Big Brother 13 at iTunes

Season Pass or individual episodes







BB13 FAQ


Duos were reinstated for one week after Porsche opened Pandora's Box.

Brendon was revived a week after eviction after apparently beating the other three evictees to date in a CBS poll, and beating August 11 evictee Lawon in a live ball-chute comp.

They called Adam's elf Cruddy and his beardless look Phillip.

Brendon's knees got messed up from the food comp with the ant costumes.

They called Dominic PT for pre-teen, a running gag about how young he looks, and/or part-time, referring to his modeling career.

Nominations & veto were pairs-based until there were 10 left.

The evictee's surviving partner got one of four Golden Keys, meaning they couldn't be nominated or play for HOH until there were 10 left.

Dick left mysteriously, off the feeds, due to 'personal reasons' per him and CBS. We may never know the full story.

CBS shows air Sundays and Wednesdays at 8pm, and live eviction Thursdays at 9pm

Big Brother After Dark airs 1-4am Thursdays and 12-3am other nights, on Showtime in USA and Global Reality in Canada

BB13 prizes are the same: $500k for the winner and $50k for 2nd place. The others still earn $750 a week including pre-show hotel and jury sequester. The BB veterans probably get more.

The habitat has 52 cameras and 95 microphones.

The recorded Big Brother in-house announcements are the voice of producer Don Wollman.

All feeds stay on one 'scene' when someone's in Diary.




>> >> >>
AMAZON.COM HAS REINSTATED CALIFORNIA AFFILIATES!
ALL AMAZON.COM PURCHASES MADE THROUGH THIS LINK HELP SUPPORT THIS SITE
Celebrity Big Brother 2012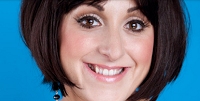 The UK's Channel 5 kicked off the newest celebrity hamster show on January 5.. typical for reality tv on both sides of the Atlantic, they use the word "celebrity" loosely, but it could still shape up to be fun.. their highlights shows are generally better than ours (read: timely, accurate and often wild), and they'll air nightly.. they also have a talk show, "Big Brother's Bit on the Side", and there will be some live feeds after each eviction.. you can watch all this online as it airs in the UK, and most shows will probably have next-day reruns as well.. see Links of the Day below for more info, and huge thanks once again to @vip__tv for letting us join the fun

NOTE: UK time is 5 hours ahead of Eastern, and 8 hours ahead of Pacific time zones

I won't be doing regular updates here as I just don't have time, but I may post here and/or Twitter and Facebook now & then if I can.. the official site already has lots of good info that they'll continue to post, and @BBUKLive tweets news from inside the British habitat as it happens

Update Denise won the show (somehow) on the January 27 finale.. congrats to her, I guess

Big Brother is big in Britain: 8 to 10 of the top ten worldwide trending topics on Twitter during the premiere were about it.. there's some history of spats between some of the cast and catfights seem inevitable.. here are some tidbits about who they are:

Natalie Cassidy - Evicted 5th - pictured above - best known for playing Sonia for 14 years on "EastEnders", a hugely popular night-time soap opera.. she was also on "Strictly Come Dancing", the original "Dancing with the Stars" (it also stars Len and Bruno, who commute when both shows are running simultaneously).. Natalie's an early favorite after Day 1, having performed the first task assigned by BB extremely well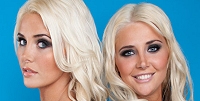 Kristina & Karissa Shannon - Evicted 7th - twins, Playboy models and former girlfriends of Hugh Hefner.. reality fans know them from the final season of "Girls Next Door" as Bridget & Kendra's replacements, but without the success.. they're counted and treated as one hamster

Andrew Stone - Evicted 1st - Brits know him as a dancer on "Pineapple Dance Studio".. he makes a point of saying he's not gay - you be the judge

Gareth Thomas - Evicted 9th - aka Alfie, he's an openly gay rugby player who's friends with the Duke & Duchess of Cambridge - you may know them better as Prince William and Kate Middleton - he was a guest at their wedding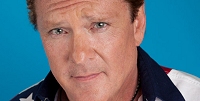 Michael Madsen - Evicted 8th - you'll never forget him as Mr. Blonde if you've seen Reservoir Dogs.. he's also been in Kill Bill, Free Willy, and a slew of other movies and tv roles.. he was once married to Cher's half-sister

Nicola McLean - Evicted 6th - a Page 3 girl, which means she's a topless model in daily newspapers

Kirk Norcross - Evicted 4th - known for playing himself, a nightclub owner, in "TOWIE" ("The Only Way is Essex"), a semi-scripted reality show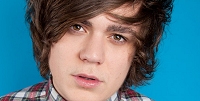 Frankie Cocozza - Runner-up - he was on the British (original) "X Factor" but was booted for drugs.. his hair is more Bieber than Bieber's

Natasha Giggs - Evicted 2nd - another model, this one is known for being married to a footballer (soccer player) while having a long-running affair with his brother, also a footballer

Romeo - Evicted 7th - I was expecting Li'l Romeo but this is a different rapper, known for his work with So Solid Crew as well as solo stuff


Georgia Salpa - Evicted 3rd - yet another model (and/or a long-lost Kardashian sister)

Denise Welch - Winner - the cougar role, she's a successful actress best known for playing Natalie in "Coronation Street" (the other huge primetime soap), and more recently as a panelist on the talk show "Loose Women"

You can find out more about all of them on the "Celebrity Big Brother" official site, Wikipedia, and a zillion other websites.. Google is your friend







Linking to any page here is fine but please do not repost any content from this site (or any other) without permission, and do not repost or hotlink to any images


!! THIS MEANS YOU !!








UPCOMING EVENTS


The Glass House feeds begin June 11 - no details yet on how they'll work or where. Premiere is June 18 on ABC

Julie & The Talk ladies in the habitat on their July 12 episode

Big Brother 14 premieres Thursday, July 12 at 9pm

CBS schedule will be Sundays 8pm, Wednesdays 8pm, live eviction Thursdays 9pm



THE REAL SHOW IS THE LIVE FEEDS

Includes Flashback, video clips, live talk shows, interviews, $10 of free music every month and more!
Sign up for a free trial





AMERICA'S VOTE


Which hamster should win $25k?
> Jeff, giving him substantially more cash than Porsche when combined with his previous $15k plus stipend







RATINGS WATCH


Wednesday's finale remained in second place with 7.65 million viewers, 4.6 rating and 8 share, behind 'Up All Night' and 'Free Agents' premieres on NBC with 10.9/6.7/11 and 6.3/4.0/7 respectively, and ahead of 'Primetime Nightline' on ABC with 4.1/2.8/5.
Numbers are for 10pm hour. BB13 was also second for the 9.30pm half-hour but with slightly higher numbers: 8.1 million, 4.9 rating and 8 share.







Clicky: caps sorted by day - all caps


News & updates
Rachel & Brendon are on the next season on "The Amazing Race".

Big Brother 14 is confirmed for summer 2012.

You can still rewatch the BB13 and BB12 feeds on SuperPass, plus they continue to generate lots of original Big Brother and other reality content - get a free trial
to check it out! A subscription includes $10 worth of free music every month.



Donations via Paypal are gratefully accepted!

Thanks for your support!





BBQ Smackdown Scorecard
Big Brother 13
Round 1: BBQ ½, Adam ½, Rachel 0
Round 2: BBQ ½, Adam 0
Round 3: BBQ 1, Rachel 0

Big Brother 12
Round 1: BBQ ½, Brendon 0
Round 2: BBQ 2, Britney 0, Lane 0
Round 3: BBQ 1, Lane 0, CBS 0

Big Brother 11
Round 1: BBQ 0, Jeff 0
Round 2: BBQ 0, Jeff ½
Round 3: BBQ ½, Kevin 0, Michele 0

Big Brother 10
No title events

Big Brother 9 Winter Edition
Round 1: BBQ ½, Ryan 0
Round 2, BBQ ½, Adam 0
Round 3, BBQ ½, Ryan 0

Big Brother 8
Round 1: BBQ 1, Dick 0
Round 2: BBQ ½, Zach 0
Round 3: BBQ 0, Dick 1

Big Brother 7 All-Stars
BBQ training sabbatical

Big Brother 6
Round 1: BBQ 1, Ivette 0
Round 2: BBQ 0, Howie 0

Big Brother 5
Round 1: BBQ 1, Cowboy 1, Drew 0
Round 2: BBQ 1, Drew 0, Diane ½
Round 3: BBQ 1, Cowboy 1, CBS 0, Nakomis 0


LINES OF THE DAY
@JadedLadie: He who believes the past cannot be changed has not yet listened to Big Brother houseguests AFTER their season has ended








LINKS OF THE DAY
Celebrity Big Brother the official site

Celebrity Big Brother streams live when the shows air, plus replays

Celebrity Big Brother episodes and Bit on the Side on YouTube (links could change)

Follow @vip__tv on Twitter for stream schedules and URL updates

Follow @BBUKLive on Twitter for updates from the UK habitat

Hamsters on Twitter

Get new 'Big Brother' items at the Official CBS Store


Please visit my Linkage page for more BB sites than you can handle

24/7 feeds - SuperPass free trial
see everything happen before it gets edited into something else for tv

BB adult pics & links - explicit! Includes Brendon's Penisgate

CBS Big Brother 13 the official site

All my BB 13 links merchandise, other BB sites, everyone's Twitter.

Some of the best of the best:
DogDave BB13
Attwx Remembers Big Brother
I Hate Big Brother
Hamsterwatch shirts, mugs, more
Sir LinksALot Big Brother 13
CBS BB East Coast live feed









BB13 EXTRACURRICULAR TALLY
Sex events: 5
Brendon/Rachel 8/17 1.48am
Brendon/Rachel 8/16 1.52am
(next to Jordan)
Brendon/Rachel 8/15 2.05am
(next to Shelly)
Brendon/Rachel 7/25 3.10am
Brendon/Rachel 7/11 3.32am

Sex events cancelled by knee-jabbing:
1 Brendon/Rachel 7/26 2.54am

Pandora's Box events: 2
Porsche, Rachel

Food tampering incidents: 1
Porsche 8/13 12.08am

Major fights/house meetings: 1
Brendon, Jordan, Dominic, Kalia, Jeff, Daniele plus supporting players 7/27 1.18pm

Noteworthy fights: 8
Shelly vs Jordan 8/25 7.05pm
Rachel vs Jordan 8/17 1.59pm
Rachel vs Shelly 8/12 7.16pm
Rachel vs Daniele 8/3 3.52pm
Brendon vs Kalia 7/27 12.52pm
Brendon vs Daniele 7/25 10.55am
Rachel vs Cassi 7/17 8.25pm
Brendon vs Rachel (ongoing)
i.e. 7/19 12.32pm, 8/16 10.28pm

Revivals: 1 Brendon

Pinky swears: 5
Brendon/Rachel 8/16 10.53pm
Jeff/Shelly 8/5 9.15pm
Jordan/Rachel 7/21 10.03pm
Jordan/Kalia 7/18 11.27pm
Jordan/Dominic 7/17 3.37pm

Striptease shows: 3
Jordan 8/24 CBS show
Porsche, Adam 8/1 10.59pm

Weddings: 1
Brendon/Rachel 8/2 10.36pm

'The Soup' mentions: 1
Adam <3 Tori, Hofftacular comp & visit

Beyond BB scandals: 2
Jeff & Dumbledoregate
Death threats for Shelly & family

Nominee speech scorchers: 2
Dominic, Daniele

Premature exits: 1 Dick

Absentee hamsters: 1 Jason

CBS major goofs: 35
- Press release forgot to update BB12
- Julie said 'It's Day 68' on 9/6 eviction taping; on 9/8 show they had Kalia evicted on Day 67 (correct)
- Left Jordan in her tutu weeks later
- Posted 'eviction tonight' when it's only taping (but they acknowledged an 'oops' finally
- Misdirected tweet by Allison Grodner
- Blur of staff person seen in pantry 9/1 9.34pm
- CBS ran BB13 premiere ad on 8/31
- 8/30 Android app said $10k in Pandora's box (correct) but Showtime crawl said $5k
- Forgetting to add veto stipulation to new duos rules 8/26 4.48pm
- Day count error by Julie
- Brendon misspelled by CBS
- Android app had 8/17 show as 7/17
- Brendon misspelled by Julie
- Ad had Adam's beard after he shaved
- MSNBC on feeds 8/15 10.37am F2
- They deleted final round of a food comp for CBS, but Jordan told Julie about it on 8/11 show
- Day count error 8/11 show
- Showtime 8/10 crawl misspelling 'Big Brother Odessy'
- Showtime 8/9 & 8/10 crawl: all four evictees will compete against 8/11 evictee for revival
- Misspelled AMERICA
- Revival poll & Brendon's eviction posted a day early
- Pauley Perrette in BB 'Newest Photos'
- All noobs are Alan Cumming
- Called noms 'eviction ceremony'
- Cassi's exit interview bla bla bla
- Survivor Jenna Morasca at ComicCon in Jordan's HOH pics
- Cassi misspelled by Allison Grodner
- Golden Ticket Holder 7/17 show
- Julie congratulating Jordan for her 'first HOH win' 7/14 show
- Forgot to move Julie to The Talk
- Labeling Jeff as Dominic
- Android app said CBS Thursdays 8pm
- Premature show schedule
- 3am wrong trivia screen
- Misspelled Evel Dick
(I'm not even tracking out-of-sequences on the CBS shows or many of the Showtime crawl errors)