This site is about the Big Brother feeds and contains spoilers! It isn't necessarily thorough: it's what I catch and/or what interests me. It also isn't necessarily about who will win, who should win, who's cute or who's horrid. It's about watching hamsters: who's doing what and why, who's fun and who's dull. If they aren't entertaining, get rid of 'em! Thanks for encouraging my behavior.




WHERE'S JERRY'S BLOG?
Maybe it's hiding out with Keesha's slop pass, imagining it masturbating
GET THE FEEDS ALREADY
See all the action 24/7
Choose monthly or quarterly - both include a two week free trial.
BB10 DRINKING GAME ALIVE/WELL/SMASHED
Take a swig every time Jessie mentions his body - hide the car keys





NEXT SHOW


Tuesday, July 22 at 9pm: Veto comp and meeting, maybe their Late Show, assorted dramas







RATINGS WATCH


Sunday's show placed first for the hour with a 3.8 rating and 7 share, ahead of 'America's Got Talent' on NBC with 3.3/6, and 'High School Musical: Get in the Picture' on ABC with 2.4/4.




Donations are gratefully accepted through Paypal using the button above or direct by email. Please support other BB10 sites that you like, too. Many thanks!







UPCOMING EVENTS


Drama breaking out all over town

Downtime til Wednesday: good for fights, fun & scheming as well as eating & napping

I think Revive-a-Hamster is coming








FAQ


Libra, April, Keesha, Jerry and Memphis are on slop

Jerry is being called 'The Colonel'

The winner will once again receive $500k. Second place will probably be $50k again, and the weekly stipend for the others will probably remain at $750, including sequester weeks.

The habitat has 52 cameras and 95 mics this season

Finale is scheduled for September 17 so it'll be a slightly shorter season than usual, by about 10 days





July 21, 2008 - Day 14



>> past >> present >> future

>>

Jessie is Head of Household - Dan & Steven are nominated

<<



Tinfoil hat season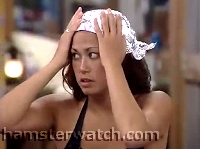 A week ago I wouldn't have pegged Angie to be the one to start this or that it'd start this early, but here we are

They did a slip 'n slide today which I missed, as usual.. Steven's blaming his shenanigans last night on a wonky hit of Ambien - actually, credited would be a better word.. he told Angie he's going to read everything he can get his hands on when he gets out so, hi Steven!

Michelle & Jessie did a phone skit that evolved into a tranny phone sex routine.. it was funny but not as good when Jessie retells it, and it might carry on and get old soon.. the Misery Girls found out they're on slop til Wednesday night which set them off griping & bitching - of course it's everyone else's fault they didn't do any research or read their contracts



Foiled again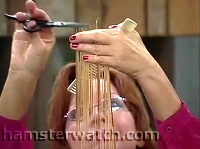 Grooming season also kicked in, with Renny finally picking up the shears to give Keesha a trim.. she definitely knows what she's doing, and favors like this are never a bad move in the habitat

April bleached (and everyone saw her do it, despite her plans) and various others curled and fluffed

They went behind the bubbles for awhile and came back giddy, apparently having seen an alien and/or ghost, received a booze delivery, and they were possibly informed that slop would indeed end sooner than usual - if so, that's just not right

Then they lined up for the usual happily posed group cocktail hour for Showtime.. Angie, Steven & Memphis Bob had a great time making costumes and weapons with tinfoil and Cling-Wrap.. it was very silly and very fun.. the Misery Girls griped it up inside about slop and other complaints, and Steven rolled out the slip 'n slide for a few more passes: he said he'd go nekkid if one of the girls would go in bra & panties, but he had no takers.. we just have one more night of these kinds of games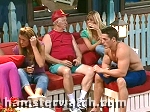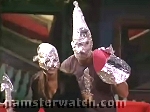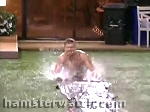 The greenlight laughter group did storytime tonight.. Jerry crashed that party and Libra went off to bitch about him to April & Ollie, who'd been discussing their relationship in the spa.. then they all went to bed, earlier than usual

Find more screencap recaps in the forum



Daily ratings - Crescent fresh edition






Ratings are based on entertainment value



They withheld the clue or whatever it was from us, and that's okay. If it makes them feel better to cut us out of the loop some more, so be it. I'm surprised they didn't step in during Cling-Wrap mask time to say 'STOP THAT!' but I'm glad they didn't.. after all, these are adults and not preschoolers.



I missed her slip 'n slide and wrestling but heard they were great, and she was a lot of fun with the tinfoil and Cling-Wrap outfits. It was good to see her come out a bit finally, but when she's not playing games with the guys she goes back alone to her smoking corner. Michelle's making digs about her and so are some of the others, although they don't acknowledge her to her face. She's obviously comfy around the guys, but I think maybe she's intimidated by the girls when they're grouped, and that won't do her any good in this setting. She'd be fun to have as HOH next week, as they'd all have to come crawling and she'd have to come out of hiding to make a stand.





I think she looked better before touching up her roots: they weren't too dark, and now you can't tell where her face ends and her hair starts. She's made a few comments referring to her showmance with Ollie that made it almost sound like a 'trophy' kind of thing, and when he opened up to her about relationships and where theirs might be headed, she looked and sounded like she was rather pleased with herself, and just reeling him in.





NOMINATED
I only saw him a few minutes today, and that was when he encouraged April & Ollie to go for it, after they'd asked his opinion about them pursuing a relationship. For a guy who's nominated next to the guy they all love, you'd think he'd be worried and campaigning for votes. He'll be safe come Wednesday if nothing changes, but he doesn't necessarily know that.





He's not looking well at all: we've only been watching them for just over a week and he looks like he's aged 10 years. He was oddly subdued today and I have to wonder if Diary hinted that he'd been stepping over the line and losing points with his public. If so, that would explain it. He may or may not have an inkling that he's the next Public Enemy #1 in there, but I think he's just as concerned about our perception of him out here as that of his fellow hamsters, despite what he says.





HEAD OF HOUSEHOLD
His phone skit with Michelle was cute but it got old quite awhile before he stopped. I'd like to see his face when he discovers that Renny's still in the house after he had the chance to boot her and didn't. Or, for that matter, when he realizes that his HOH was really Michelle's.





She wasn't quite as miserable as her fellow Misery Girls and she had some funny moments today, including making fun of her voice and laugh. She got a professional haircut from Renny that probably would have cost a fair bit had she not gotten it for free.. I hope she's properly grateful.





She knows her stock has fallen some and I don't think she's too happy about it. It looks like her routine is to gripe & complain to her subordinate Misery Girls about common problems like slop, Jerry, and Angie, bringing down her peons to depths of gloom. At that point she'll suggest coping strategies and provide peptalks and therefore become their savior. Sometimes she doesn't have the time or proximity to complete the cycle, and that's when she gets angry like she did with Jerry the other day, and about him tonight. If she were to be HOH next week, she'd go on a powertrip that would be tiresome but funny, and her fall back down afterwards would probably be one of the longest & hardest we've seen in awhile.





Won: Classic Camaro
He earned easy ups with his tinfoil silliness and many great lines tonight. I saw him chatting up Dan more than once today in a few get-to-know-you convos that were almost blind date awkward. Then I heard April reporting that she'd told him to cozy up to Dan, so I don't think he's quite the dark horse individual player I'd been thinking he might be. April probably got those instructions from Libra, but I don't know if she came up with the idea, or if it trickled down indirectly from Michelle.





See Jessie regarding their phone skit; otherwise I think she's gaming too hard and too strong. She'd be a good contender to root for but I think her abrasiveness puts off a lot of people. Just as Angie seems to be intimidated by the Misery Girls, I think they in turn might be intimidated by Michelle. That isn't necessarily useful in the long term, but if she can continue to cozy up to each HOH and pick their noms for them, all the better for her.





He's still not around a whole lot but he really opened up tonight to April about his fears & insecurities about relationships, and it seemed genuine - and the kind of stuff she could use to her advantage, if she's that way. This isn't the kind of thing a guy generally goes into this early and that speaks for his inexperience (which he's not fessing up to, by the way), but it was nice to see something real in there and it makes me think he really is falling for her. It's pretty rare we have a hamster hook-up whose convos don't revolve 90% around The Game, and that was refreshing.





I didn't see much of her today and she went to bed early, but she stepped up when asked and went to work on Keesha's hair like the professional she is. Extra credit for not saying a word when there was a three-way argument surrounding her about the best way to apply haircolor. I like that about her: she sees what's going and even when she has certain knowledge about the issue, she doesn't volunteer information just because she's present. In the Odd News Department, a local news article about her talked about her change of demeanor on CBS since the premiere, with Julie herself chiming in: that's unusual. Highly coincidental timing or damage control?





NOMINATED
Just another day of Shenanigans by Steven entertaining all of them and us, all day and night. At this point, he's one of the most popular hamsters ever within the habitat, yet he's likely going out with a near-unanimous vote. It's rare that they boot based on anything but 'personal' this early, and while it is wise for them, it's lousy for us. Even if he does go to lockup for a week or two to play Revive-a-Hamster, it'll be a very tough decision between him and Brian and likely a close vote. We absolutely need one of them back though.. ideally both. Just trade them back in for any other two.






He made more of an impact than most who get voted out first and he had the potential to be a fan fave but he over-allied and betrayed too early and had a very negative edit to boot. He was smart, funny, and a good ringleader for the guys - time will tell if they can be as fun without him. Sock Puppet Theater on only the second night of feeds, under his direction, could be the highlight of the season.


Please do not repost any content from this site (or any other) without permission, and do not repost or hotlink to any images
!! THIS MEANS YOU !!

* SEE WHAT CBS WON'T SHOW YOU *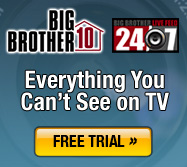 14 day free trial
Monthly or quarterly billing

Your subscription will include
BB8 Evel Dick Donato's live show
on eviction days






GET TWITTERED! FREE TEXT ALERTS
Get free Hamsterwatch updates to your cell phone! Text 'follow hamsterwatch' to 40404 to sign up (21212 in Canada; 5566511 in India; +44 7624 801423 anywhere else). my tweets - more info





Click to see my full list of BB10 links. These are some of my favorites:


24/7 feeds - 14 day free trial see everything that happens before it gets edited into something else for tv

No time-out feed links including set-up how-to, plus Real contact info

Hamsterwatch Chatroom

Hamsterwatch Forum

BB9 adult/explicit links - might get updated for BB10 if we have hamsters with naughty pasts

CBS Big Brother 10 the official site

DogDave BB10 aka Aldav scouts all the BB sites so you don't have to: all the news, edgy stuff & the best mini-recaps in town

Attw x's houseguest tributes all seasons fun & reference by BB's number one fan

BuddyTV - Big Brother 10 TV supersite with news, articles, discussions

Sir LinksALot Big Brother 10 all the links, once again



LINES OF THE DAY

Steven: I'm probably going to get home and be shocked at how much people [feedsters] picked up on

Jessie: Do you want to punch her in the ovary or do you want me to?

Angie: My spear's going limp, please hold

Steven: I'll be Cling-Wrap Head
Steven: I'm having trouble breathing

Angie: This is like a bad PBS special

Memphis Bob: You look like an aardvark

April: I am blonde down there

(on comparing female cycles)
Ollie: How do girls know that? Do you all talk about that?
Steven: Yeah - in my room

Memphis Bob (to mirror): What are you looking at?







EXTRACURRICULAR TALLY



Sex: April/Ollie

Makeout pairings: April/Ollie, Angie/Steven

Major fights: 2
Keesha vs April
Libra vs Jerry, plus Renny

'The Soup' mentions: 1 (meet April's boobies & Jerry's affirmation)




GET $10 CASH BACK
when you sign up with
your PayPal account
Limited time offer!


Greatest American Dog Store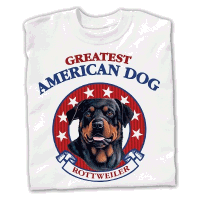 Get 10% off anything at the CBS Store including Big Brother gear!
Enter code AFFDA at checkout