July 27, 2007 - Day 28






>>

Dustin is Head of Household - Jen & Kail are nominated

<<

>>

If the site's slow or pics don't load, please try again later.. mornings are slowest

<<



It's good to be king.. kinda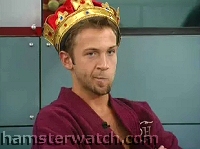 The royal duds are from their food comp

I think Jen, Kail & Dick are on slop

Kail's up and at 'em, not long after the others go to bed after planning her ultimate demise (again).. she makes herself a lonely breakfast of lonely eggs, and eats it all alone in the sleeping habitat.. Jen's up not long after, and is a bit brighter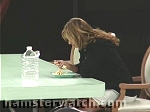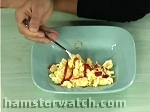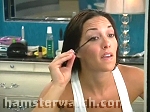 Amber coaches Dustin for his nomination speech while he lubes up and blows up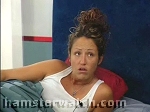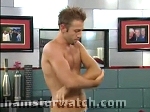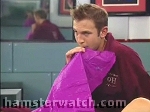 Jameka checks in - she's not worried and needn't be.. Kail is and should be.. Zach & Nick aren't but should be - they're the real targets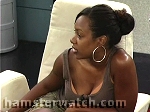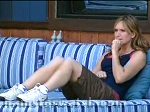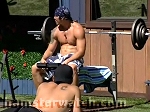 Eric's never worried.. Dustin takes out his finished floatie and relaxes, not realizing his happy time is just about over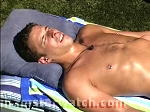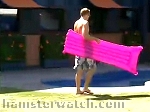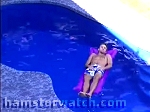 The game turns

dirty

dirtier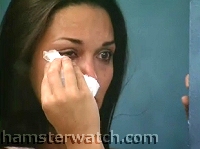 It's a long afternoon of drawn-out dramas between naps, but I think it may turn out to be a pivotal day

Eric trashes Amber to Dick for awhile, leading me to conclude that she's his assignment.. that would also explain why his trashtalking strayed from hamster to hamster in last night's Waffle Alliance meeting.. it's pointless anyway, since Amber's on the team of 7, not to mention sleeping with the HOH

Update: I concluded wrongly.. it's Jen

Nick & Daniele have a bit of a cuddle, but it's nothing like the old days - it's over almost as soon as it starts

Jen talks to Dustin about nominations for a long time - it's good stuff.. she brings up a lot of good points including a direct hit when she reminds Dustin that she took out Joe for him.. he asks her what she'd do if she was nominated and never lets on that it's about to happen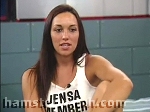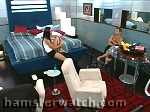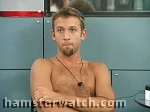 The lockdown while Dustin puts in the keys and does his retakes is a bit tense, since most out there know what's about to go down - the first true (pre-planned, as a group) backdoor is coming up and they all know that means it's turned nasty.. Daniele & Jessica are glimpsed for a minute - Jessica did well in the food comp but this is about all I see of her today.. Dick's pleased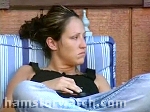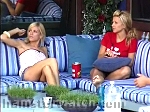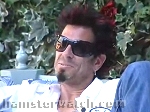 The blues come & go, and Jen's in tears.. they're real ones - they keep falling.. later she says it's because she has her period.. I know, TMI

Meanwhile Dustin's telling Kail not to worry, that she's a pond (&copy BB5 Cowboy) and the backdoor is hopefully going to be open after the veto.. she leaves relieved and goes to tell Jen.. Dustin checks his subjects on the spyscreen.. Zach brings the chessboard downstairs to play solo again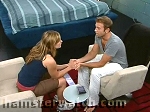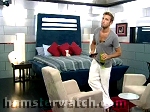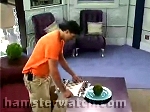 Kail: And you got the word of houseguests, the four that I need? If it's a tie?
Dustin: Yes, absolutely.. that's a guarantee
Kail: Okay, okay.. that's the only thing, I'm like I hope he got those people's words
....
Kail: I'm okay with four because I know that you can tie the breaker [sic]
Kail: Daniele will vote for Jen out, but Evel will vote for me out
Dustin: But then there's Eric, Amber and Jameka, and they've got your back so you're solid
Kail: Okay, I got Eric, Jameka, Amber.. I need one more
Dustin: And Daniele.. Daniele will vote Jen out
Kail: You sure?
Dustin: Under no circumstances would she do it
Kail: And Jessica, I might have Jessica too
Dustin: You can work Jessica's angle but I know that you have those four
....
Dustin: But under no circumstances, promise me, no one can know
Kail: I promise.. I won't tell Jen, I promise
Dustin: Not Jen, not Zach
....
Dustin: No one.. not Amber, not Evel, not Daniele, not Eric, not Jameka.. nobody knows that you're a pawn
[I'm not sure how much of the plan or names Kail tells to Jen]

Amber does her getaround & whisper thing, like she does.. Kail looks alternately smug and panicky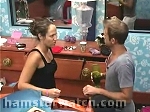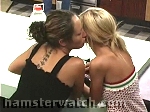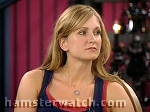 Enough of the game

Let's get back where we belong: pointing & laughing at the foibles of hamster behavior

Nick's not having a good day at all.. he may or may not have gotten wind of how much he's gotten blamed for but he knows something's up

He confronts Daniele and makes himself look more like an ass than he already has by demanding she explain what's changed and why she's not talking to him much anymore.. he stops just short of demanding why she's not groveling at his feet

She doesn't give an inch, and a few minutes later she tells some of the others how awful he talks to her, and she brings up the pantry fight the other day.. he deflates afterwards.. face it, lovestory fans: this one's over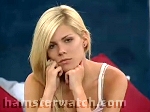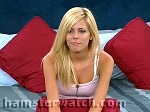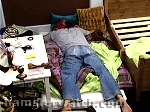 Dustin's Cap'n Crunch smiles don't last long as Kail keeps dogging him all day for reassurance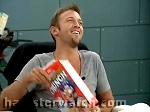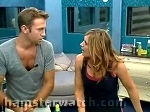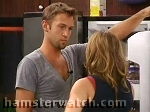 I don't know what's up with Eric but when Amber sits on him, it's clear that she's starting to outgrow her sweats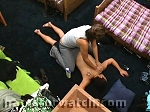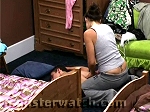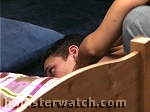 Maybe she caught a glimpse in the mirror, since she's on the treadmill later, complaining how she doesn't want to be on the treadmill.. apparently Zach still has whatever foot condition he has.. he's very dainty about it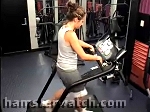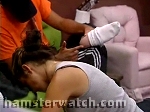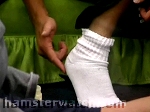 Jen tells everyone the veto will be played inside tomorrow - nobody knows how she knows.. they pick names and it'll be Jameka, Jessica & Daniele along with Dustin, Jen & Kail (that's convenient, isn't it?).. Amber cries for a minute when she finds out she doesn't get to host

Jameka explains to Dick & Dustin that she won't throw the comp, and if she wins she'll do whatever the person who picked her wants her to do (I'm not sure if Jen or Kail picked her) - Dick doesn't like it either way.. later the Waffle Alliance meets again and waffles again.. now Dustin says if he wins the veto, he'll use it.. Dick doesn't like that much either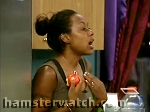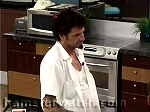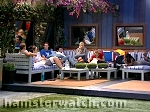 Amber again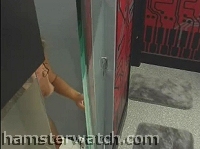 The control room people must hate her

Granted, if she didn't watch the feeds or check out YouTube or read her contract, that's on her.. she may drive the feedmasters crazy, but they don't need to exploit that by once again flashing into her shower just as she enters it and again just when she gets out for the second time.. that's just low

At least it wasn't during Showtime this time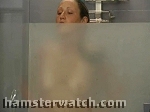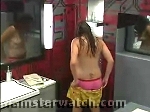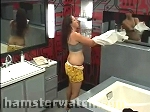 That said, I don't like being part of it either but there you are: it was on the feeds and it's an "unusual" event so I feel an obligation of some sort to post it.. I'm not sure why, and it makes me feel dirty

For those that watch this junk to catch a glimpse of boobies or backsides, there are millions of sites out there that deliver that better faster longer, and on live video.. it's not what I watch these feeds for and a second night of obviously intentional "slips" with Amber disturbs me, and I am guessing it's going to disturb her too.. (not to mention her daughter)

She's not a bad person - none of them are - and they're all gutsy enough to put themselves out there for us.. I think a few of them are going to have a real hard time facing some of the vicious stuff that's floating around about them.. they don't deserve that

She is putting on a few pounds though



Daily videos






Dustin rehearses noms speech (Amber coaches); Daniele & Nick tease & kissyface; Eric trashes Amber to Dick; Jen & Dustin just before noms; Jen cries after noms; Nick confronts Daniele; Jameka explains integrity to Dick & Dustin; Amber's shower; late night chat about Eric's junk; and The Dick at Night Show are in the forum, along with Dustin outing everything to Kail, by liltiger




WATCH BIG BROTHER FEEDS ON SUPERPASS


TWO WEEK FREE TRIAL
Daily linkage - see all links

Today's must-click specials: Tribute to Evel Dick by Attw x, Hate Club by Aldav,
and Dustin outs the LNC alliance and backdoor plan to Kail video by liltiger


Latest twitter - sign up below - posted :
""

RealOne SuperPass
Get a 14 day free trial with this link

Aldav first to find big news, all the edgy stuff & the best mini-recaps in town (adult content)
Attw x's houseguest tributes all seasons fun & reference by BB's number one fan
BuddyTV - Big Brother 8 news, articles, discussions
Reality TV Links - Big Brother 8 emphasis on individual hamsters' sites
Reality TV Links - Big Brother 9 emphasis on individual hamsters' sites
Sir LinksALot Big Brother 8 all the links
Sir LinksALot Big Brother 9 all the links

CBS Big Brother the official site includes archives of the aired shows

Hamsterwatch Big Brother 8 navigation tool for the daily recaps on this site
Hamsterwatch YouTube videos off the feeds
Hamsterwatch MySpace friend me for special bulletins and to play Caption This
Hamsterwatch Twitter text 'follow hamsterwatch' to 40404 for updates to your phone



Please do not repost any content from this site (or any other) without permission, and do not repost or hotlink to any images
!! THIS MEANS YOU !!

LINKS FOR NO TIME-OUT FEEDS

14 DAY FREE TRIAL


Watch the feeds on SuperPass









FREE TEXT UPDATES


Text 'follow hamsterwatch' to 40404 to sign up for feed updates, spoilers and big news right to your cell phone or IM. A Hamsterwatch exclusive - more info







BBQ SMACKDOWN SCORECARD


Round 1: BBQ 1, Dick 0







POWER STATUS


Dustin is Head of Household
Jen & Kail are nominated







AMERICA'S

PRODUCERS' PLAYER
Who should Eric get nominated? (odd wording again). Polls closed at midnight: Jen







NEXT SHOW


Sunday, July 29 at 8pm - Westies can watch live thanks to Jen & Sean







RATINGS WATCH


Thursday's show stayed in second place for the timeslot with 4.5 rating and 9 share, behind 'Don't Forget the Lyrics' with 5.4/10.






POSSIBLE PIVOTAL DAY EDITION


Daily ratings are based on entertainment value. Editors are based on the most recent air show.





PLEASE TURN UP THE VOLUME ON THE FEEDS (but not the blues music).


Grudging ups for Thursday's show, simply because they did not drag Dick & Daniele through the mud as feared, so kudos for that and for snipping their wrenching convo down to boyfriend stuff. I'll even overlook that they kept building the Nick & Daniele lovestory with a clip disguised as flirting, that was really her in a heap after her blowout with Dick, while Nick did not comfort her. I'll also overlook the usual bogus melodrama ('Dick took revenge' etc) and implying that Mike's been in there and playing all along. I guess the kids got yelled at or pep-talked since they gave supercharged greets to Julie, and it was fun to see both Dick & Mike talk her to death. Very odd hearing her call Jen 'a vain, robotic bitch' on the same show as her backstory, but I'm glad they finally introduced Jameka to the tv audience and showed Jessica as having something upstairs. Another vote where Eric didn't state his, yet Julie made a point of 'making it official' even after there were 5 votes for Mike to walk, and another odd choice of words for the new AP poll. I'll even overlook Julie telling Mike that 'people on the internet' are saying Mike out-dumb'd Marcellas.. those were Dick's words cuz it was personal for him.






She's the designated weight-gainer in there and she's definitely doing her part to earn the title, including complaining (to herself) about treadmilling while treadmilling. Normally I'm all for stirring it up - and she does stir it up - I don't know, maybe I just need a break from her. She's upgraded to sympathy neutral since the control room apparently hates her enough that they felt they had to put her boobies on the web again.. at least it wasn't during Showtime this time.






I didn't see much of her today but what I did see was golden, especially when Nick confronted her about not being lost in his aura anymore and all she did was stare him down. Go Daniele!






He's the real head of household again, at least to this point, but wow is he going to be surprised when he finds out Dustin outed the whole LNC alliance of seven and their backdoor plans to Kail. Ups in advance for that outburst: it will happen, it will be explosive, and it will be nasty. It might be nasty enough that I won't like it when it happens, so bank these ups til then.






HEAD OF HOUSEHOLD
I'm thinking he really doesn't understand what he's doing here by making a new enemy in Jen, and I'm almost positive he thinks he got away with outing the whole veto plan and names to Kail, but we all know that will come back to bite him hard. Real hard. That's all good - it's guaranteed drama and fireworks - but he's neutralized for letting HOH go to his head, and not in a fun way.






AMERICA'S PLAYER
5 of 9: $10k so far.
Some days he's fun and some days he's not so much, and I don't understand that since he's always the same. A late night point 'n laugh session about his peepee went on way too long but he made it awkward by talking about it long after it was over, while keeping the subject matter under a pillow. Show it or shut it, and move on.






She gave Dick a lecture about integrity that pissed him off since it involved a scenario that could veto Kail off the block (which made me think he might not stick with this whole backdoor plan after the veto) but it was a good speech and she delivered it well. She went on to lead the charge for Eric to show his junk but she backed off when he wouldn't and she tried to drop it. Some are getting annoyed at her 'mmm-hmmms' but I think they're relaxing and I have a feeling that's when she does her heavy thinking about this mess.






NOMINATED
They were real tears and while I'm not 100% sure they weren't 'acting' (Jon Lovitz voice), she had every right to shed them. She's been shunned, trashed behind her back and to her face, and pretty much hated all around since she got there. Then her friend Dustin sat there straight-faced minutes before nominating her without giving her a clue it was coming, all because he's under everyone else's control. I'll go out on a limb and guarantee she doesn't go home next Thursday, and I'm looking forward to cheering her on when she gets revenge all around. Ups in advance again, and go Jen!






She was barely on the feeds today but she gets ultraeasy ups for her off the cuff comment about the veto comp tomorrow. Dick & Co. were teasing her about how poorly she'd do and she walked off saying 'You'll see that I don't suck, Dick!' - only she said it without a comma.






NOMINATED
Dustin said it best after she kept coming to him for hourly reassurance that she's only a pawn: 'Kail is off her rocker!! Oh my God, have you seen that woman?!!'






Bleah.






Bleah.








He was on Big Brother 8. Barely. His game was like Drew's but without Diane, and without winning anything.








His & Dustin's part in the 'twist' felt legit and disturbing to eavesdrop on. Joe was chatty and catty, he told stories and entertained, and will be remembered for 'Amber from Vegas' and gonorrhea.








She & Jessica didn't fulfill the 'twist' as advertised so off she goes. She wasn't prepared for this, she moped a lot and was barely around, but she gave a good show when she had it out with all the cameras watching her.



THANKS FOR VISITING


Donations are gratefully accepted through Paypal using the button below or direct by email. Please support other BB8 sites that you like, too. Many thanks!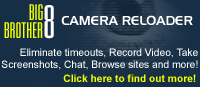 This site isn't necessarily thorough: it's what I catch and/or what interests me. It also isn't necessarily about who should win, who will win, who I'd be friends with or who is cute. It's about watching hamsters: which ones are doing what and why, which are fun and which are dull. If they aren't entertaining, get rid of 'em! Thanks for encouraging my behavior.