March - April 2005



>> to the future >> to the past >> daily index
>> latest HamsterWatch episode >> linkage



Get ready, HamsterWatchers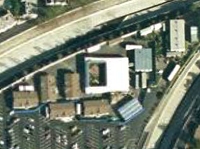 The BB6 application deadline was extended to April 15, with no further extension announced, so it seems as if it's a done deal now. Either they have a big enough pool of hamster applicants to select from, or the producers will be going to agents to recruit model/actor hopefuls.

CBS still has their application up on the website, though..

So far the only preview of potential houseguests is here - will we really be following "George Salami" all summer?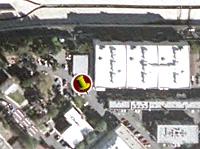 Word on the street is that the habitat has been rebuilt with two stories for this year, and there are also rumblings that there will be some former Big Brother and Survivor survivors in there. True, the DNA secret sibling twist kind of backfired on the producers last year, but it's a big country with lots of folks anxious to bare all on tv - do they really have to recycle past contestants?

Aerial views of the old house & support buildings and the location of the new house, both on the CBS lot, captured with Keyhole




Linkage




CBS Big Brother 6 the official site
House Calls weekdays live 10am BB/1pm ET on BB main page - show archives
Live feeds signup - No timeout feed links
BB6 Park by TD listed on Hamsterwatch daily index
Hamsterwatch on Youtube BB6 & BB7 videos off the feeds
Hamsterwatch Big Brother 8 here we go again
Hamsterwatch Big Brother 7 All-stars in the house - from me, that dingo person
Hamsterwatch Big Brother 5 Dailies, Cowboyisms & Hollyisms - also from me
Aldav has all of the edgier stuff & the best mini-recaps in town
BB Chatter feed updates, screencaps, and fun boards - easy to use and functional!
Screencaps refresh site is back, from bbfan
Reality TV Links - Big Brother 6 emphasis on individual hamsters' sites
Sir LinksALot Big Brother 6 all the links
Big Brother Link news, info, caps, forums, and links
Big Brother Fanatics chat, updates, caps, news, and links
Big Brother 6 Keyhole peruse various BB sites in the same window, feeds too
Joker's Updates Big Brother Grins can't do BB Park this year
2005 or 2006 Kaysar calendars by BBVoyeur - pdf format
C=Venus BB6 chops new site full of really great work
BB6 Houseguest Fun play Mr. Potato Head, mess up their faces, send cards
Destroy a houseguest fun for fishies times by johnbb
Patrick's Place one-man BB show - 15 streaming cams including his car, turn his lights on/off
YAYsports! snarky stuff for sports fans from the creator of Michael's Blog
another 2 cents quasi-intellectual sleaze & radical gumbo aka blog

Stay tuned for daily ratings on the 2005 hamsters once the feeds start. You & me to the end!



I love keeping tabs on the feeds during summer, and wish I didn't have to do this.. but the reality is it takes a ton of time that I can't really afford to give away. If you like the site and would like to help support it, please visit my sponsor links by clicking on the banners, or make a Paypal donation here. Many many thanks!



This site isn't necessarily about who should win, who will win, who I'd be friends with, or who is cute. It's about watching hamsters: which ones are doing what and why, which are fun and which are dull. If they aren't entertaining, get rid of 'em! Thanks for encouraging my behavior..

that dingo