7/3/05 - Preshow prep



>> to the future >> to the past >> daily index
>> latest HamsterWatch episode >> linkage

Help bbfan's excellent screencap site has been removed due to a request from CBS Legal. Please take a minute and (politely) request they reconsider, as he is not offering "live feeds" but is providing an additional promotional tool for the show, the feeds, and the fans. Use the CBS feedback form and reference http://webpages.charter.net/bb4caps/bblivecaps.html
or send email to thomas.lane@tvc.cbs.com
Please be nice - more flies with honey, etc.



7/3/05 - sex, lies and videotape






The hamsters are almost definitely in the habitat now.. my guess from occasional thru-the-fishies glimpses is that they moved in around 5 or 6pm after a lot of busy staff movement throughout the day.. It blows that we are deprived of being able to watch the critical first meets, bed scrambles, etc. but at least we now have video, and a much better idea of who they each are

WeLoveBigBrother.com has more exclusive videos (is CBS "leaking" these on purpose, or is their security on high alert to find out who's letting them slip?)
houseguest interviews in convenient alphabetic order
edited CBS promo piece with interview snippets
Julie, Arnold & Alison nothing new in this one

Interview highlights aka valuable future info



April: I'm gonna be that chameleon that comes in and just kinda crawls to the end

Ashlea: I can look back with my kids and say 'See, your mom was really cool, once I swear I was'

Beau: I'm very like, articulate.. I'm very like, proper.. Definitely if people are not groomed or not hygiened then I will definitely put it out there 'Ok, I need to make you over because you need it'

Eric: My first strategical goal was to be the cook, everybody loves the cook

(he talks Boston but is seen in a Vegas fire station)

Howie: My persona, my charisma, it just kind of radiates from me.. With my looks & my build & my future economic potential, unless these girls are blind I think they're gonna be bothered

dingo: student weatherman at 34, he better get started on that economic potential

Ivette: Some girls might be annoyed by the fact that I'm gay.. and the guys might get annoyed at the fact that I won't play on their team as they say.. Maybe sometimes my Cuban loud mouth will get on their nerves too, I can't help that

James: Targeting people, manipulating them is just something I seem to be good at

Janelle: I'm also good at talking to men, and women as well.. I'm definitely gonna use my sexuality in the house, it is one of my biggest assets

Jennifer: I have a background in counseling so I'm really good at dealing and reading people, and messing with their minds to get what I want.. Try not to flirt too much with the boys to make the girls jealous, but just enough to get them in your grasp, to be able to control them

Kaysar: Muslims pray 5 times a day, so I'm going to be waking up at 5 in the morning, every morning, you know the alarm clock's gonna go off

dingo: he'll be lucky to get an alarm potato

Maggie: I think flirting is natural but there's a very, you know, line that you don't cross

Michael: I sometimes get the look of like 'Who is this guy? Oh he speaks different languages and oh whoo hey, what's going on?' so I'm expecting a little bit of that

Rachel: It's starting to hit me.. like in the mirror 'Oh I don't want to do that because people are really gonna be watching me' so I gotta be careful about some things I do.. <resigned tone> I'll probably end up being the maid of the house, so, that's ok

Sarah: I'm gonna win because I wanna buy lots of shoes, I want the money.. I think being the twist is great - I know I'm not the only twist because Big Brother's like that

dingo: we have identified The Smart One


I am very pleased with these first looks - it looks like we'll have an entertaining season! Beau has the quote of the day with "I'm very like, articulate"

Hometown support? Hopefully Rachel will get better than this from Dusty Saunders, tv critic for RockyMountainNews.com, announcing that a local's on the show: "I hope Miss Plencner won't take offense, but she's part of a tacky series dealing with houseguests evicting one another in nasty style. Big Brother should have been evicted from the summer schedule following its first season."



Who's the two's?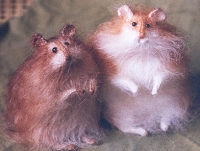 I have no idea, and surprisingly there's not much of a guessing frenzy going on.. here are some hints and evidence that may or may not pan out - I wouldn't put money on any of these matches

Beau & Ivette All indications say both are gay (now confirmed by video interviews) and socially active in the Miami area, and they are the same age

Eric & Maggie Fire/EMT people deal with ER people routinely - she works at Summerlin Hospital in Vegas (or did in August 2003); he was a firefighter there in January 2003 though his bio says Boston; they both list Boston Red Sox & New England Patriots

Howie & Rachel Not much to go on for either, but they are close in age and although Howie shows Chicago, he likes the Broncos as does Rachel who lives in an upscale Denver suburb.. btw I found a horsie forum where someone who sounds like Rachel and has initials RP in her nick lists herself as systems analyst - horse breeding is maybe a sideline or part-time thing: an established professional breeder would be web-accessible and she just isn't

Jennifer & Ashlea Another shot in the dark based only on the fact that they are both actress/model hopefuls, and both like Swedish fish

Michael & Janelle His drawings look very much like her - if they aren't, we know he likes her type anyway - and she would probably likes his type as well: rich, well-traveled, and artsy.. Many think there's an Arabic connection between Michael & Kaysar, but Abu Dhabi is 850 miles from Baghdad and lasting school relationships aren't likely to form with a 4-year age difference.. many also think they work together

James & April Since she's newly married her location and education could have been anywhere.. she probably makes a nice salary which, as a hard-core Republican, he would respect; and they are close in age - maybe she married his brother?

Kaysar & Sarah Mostly process of elimination, but it's not impossible - they are close in age and don't seem unlikely as college pals.. as I said before, she could go with anyone

hamster duo pic from Fadeeva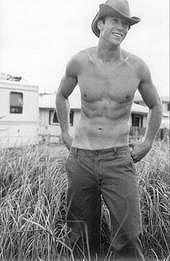 Some James quotes from his blog (his spelling):

"Please, somebody tell Paul [McCartney] that he sucks and should put himself out to pasture like Lennon. It was sickening watching him sing songs that suck more than Michel Jackson in prison. He ruined the Super Bowl, thanks Fox Network for turning my stomach."

"If you want to talk shit about politics, PLEASE feel free to... but if you're a whinny little Socialist bitch more determined to shout louder and become irate at the idea that I'm right and your stupid. Please... drink the kool-aid, lay down with a good book (maybe something by Howard Zinn or Ward Churchill), and find a happy place. Leave reality to those better prepared."

"I aspire to be a Senator and You will be voting for me one day"

His caption for an antiwar protest photo:
"Where's a suicide bomber when you need 'em? ...just kidding..."
That's followed with: "these same people have no problem with suicide bombers killing innocent people in Israel everyday. They had no problem with Stalin, Lenin, Pol Pot, Ho Chi Minh, Kim Jong-il, Castro, or even Saddam himslef killings MILLIONS."
and "These people are ideological puppets believing what they hear on MTV and CBS."

"stop making fun of me in your head!"


dingo: no problem.. we'll all be doing it all over the web in a few days



His stand-in blogger Dustin says James flew to LA on Sunday.. he also says he knows James' pair but can't/won't disclose.. btw James is looking for "cool people in Atlanta or Miami" and he trusts Pompano Beach, FL-based Dustin enough to give him his blog password.. it looks like James is really another Floridian



7/2/05 - Real math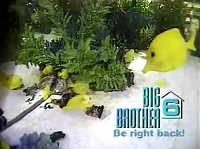 I got mine! I am wired up to the feeds and ready to go.. I've added a page with links to no timeout feeds that will remain in the daily Linkage section all season - thanks to the Lisa Donahue fan site for the info

Funny thing: I used coupon code bbearly for the 20% discount (good thru July 6).. I unchecked all the upsells and "can we spam you?" options and finally the payment screen came along and showed "RealOne SuperPass $0.00" - cool! Oops, that's cuz there's a 3 day free trial, ok.. it's asterisked to fine print saying if I keep it after 3 days I'll be charged $24.95 every 3 months.. ok.. only umm.. 20% off $29.99 would be $23.99 wouldn't it? What's up with that? An extra buck isn't enough for me to hassle fighting them over, but a buck from each of us will add up nicely for them

p.s. My confirmation email says I'll pay $29.99 when my 3 free days are up.. uhh.. no I won't - five bucks is worth fighting over.. Let's not even get into principles - plenty of opportunity for that later with the editors

Get everything you can With SuperPass, you're entitled to one game and two song downloads each month at no extra charge

Poor Jennifer Real Networks BB page is still showing her old & rejected photo with the sticky-out hair.. that's gonna piss her off (and her agent), but not as much as it's gonna piss off the other hamsters when they find out she got a re-take and they didn't



Movie starlets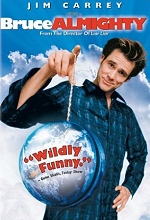 Our own Janelle is in Jim Carrey's Bruce Almighty - she says she was cut from the movie itself but that she's on the DVD in the deleted scenes, where she plays "woman at party".. she also says she's an extra in Howard Stern's Son of the Beach - she isn't credited on that one like she is for Bruce

Ashlea says she's an extra in From Justin to Kelly (uncredited).. IMDB shows Jennifer plays "Camacho's groupie" in Mike Judge's upcoming Idiocracy, and is also a production assistant and slate-clapper in the upcoming Evil Behind You (I did not know slate-clappers even got credited)

Links for these movies featuring our hamster stars (and any others discovered as we go) will remain in the rotating ads at the bottom of each page here all season, but I thought I'd highlight them here cuz there's not much else going on

SoCal HamsterWatchers be sure to attend the big 4th of July bash on the studio lot - Aldav and others think that will be move-in day, but I don't think they'd risk it with an event like this going on.. either way there should be lots of opportunity to snoop and hobnob - some staff will surely be around, this being the end of life til fall for control room and other staff - get out there and let us know what you find out

International BB is a lot looser than ours: "Germany's Big Brother TV show, which started at the weekend, has featured lesbian sex, a woman having an orgasm in the bath and kinky spanking scenes in a sauna"

Australia's version has been so frisky lately it's sparked government debate, since they air a late night version called "Big Brother Uncut" that's featured hot tub sex and hamsters taking nekkid pics of each other



In the UK house they were talking about sucking eggs the other day.. hamster Orlaith (left) said "You have to either spit or swallow" and went on to add she's swallowed other unpleasant stuff before.. evicted Saskia apparently had sex with Maxwell before getting the boot

Ironically, it's a fair bet that here in the Land of the Free we won't get any of this kind of stuff on the air show, and even the feeds are likely to go to fishies if things get too risqué.. Endemol, who started this whole thing and produced BB1, says "Sex is a positive thing - it shows they are having a good time" but Shapiro/Grodner (who have run ours since BB2) and CBS aren't quite as open-minded

Not that it's imperative that we see nekkid hamsters getting it on, but the higher ratio of show biz hopefuls we keep getting are ever more mindful of appearances - they are less & less likely to exhibit genuine people personalities, so less & less likely to be entertaining overall.. sigh.. our loss




Linkage




CBS Big Brother 6 the official site
House Calls weekdays live 10am BB/1pm ET on BB main page - show archives
Live feeds signup - No timeout feed links
BB6 Park by TD listed on Hamsterwatch daily index
Hamsterwatch on Youtube BB6 & BB7 videos off the feeds
Hamsterwatch Big Brother 8 here we go again
Hamsterwatch Big Brother 7 All-stars in the house - from me, that dingo person
Hamsterwatch Big Brother 5 Dailies, Cowboyisms & Hollyisms - also from me
Aldav has all of the edgier stuff & the best mini-recaps in town
BB Chatter feed updates, screencaps, and fun boards - easy to use and functional!
Screencaps refresh site is back, from bbfan
Reality TV Links - Big Brother 6 emphasis on individual hamsters' sites
Sir LinksALot Big Brother 6 all the links
Big Brother Link news, info, caps, forums, and links
Big Brother Fanatics chat, updates, caps, news, and links
Big Brother 6 Keyhole peruse various BB sites in the same window, feeds too
Joker's Updates Big Brother Grins can't do BB Park this year
2005 or 2006 Kaysar calendars by BBVoyeur - pdf format
C=Venus BB6 chops new site full of really great work
BB6 Houseguest Fun play Mr. Potato Head, mess up their faces, send cards
Destroy a houseguest fun for fishies times by johnbb
Patrick's Place one-man BB show - 15 streaming cams including his car, turn his lights on/off
YAYsports! snarky stuff for sports fans from the creator of Michael's Blog
another 2 cents quasi-intellectual sleaze & radical gumbo aka blog

Today's must-click special: UK BB6 feed reports see what they're up to til ours begin

I've revised my preconceptions now that we have videos and am making entertainment value predictions, but everyone still gets a free starter neutral. You & me to the end!






I'm itching to downgrade here since we are missing the crucial early days of first meets, bed scrambles, and all of their first impressions of each other, but I am going in with an open mind, and ever hoping to get offered a dream job (or any job) from them (or anyone), so I'll be kind until they deserve otherwise. Thursday's debut show will likely be 80% new house and Twist, 15% Julie, and 5% news for us.






30 - newlywed
Dallas TX
Pharmaceutical sales rep

She says she's animated, talkative, and funny but she doesn't sound convinced - each statement goes up at the end, like a question? She also claims to be a drama queen 'over the top, even' - that's good for us. She's clearly hesitant about living with people she doesn't know and says so with an 'eww' face - that's also promising. She seems genuine and pleasant overall.






22 - single
Plantation, FL
Fashion design student

Says she loves to have fun and pull pranks, and hates backstabbers (uh oh). Her flirting strategy's been carefully planned, and she's in the 'experience of a lifetime' camp. She doesn't look or sound transgendered so whoever started that one is just evil (I'm waiting to see her hands to be 100% certain tho). She seems genuine and likeable enough, but might not be either in the game.






25 - single
Pembroke Pines, FL
Personal shopper

You're gonna love him or hate him. He's definitely flaming, and has a great hysterical laugh that will prolly grate after a couple days. He seems very much a Marcellas Mini-me and that might be fun, but it's sad that BB casting has put all their diversity eggs into the same basket. Hopefully I'm typecasting here too and he'll be more unique than he seems. Forced makeovers will be fun.






36 - married dad
Boston, MA
Firefighter

He's studied and has a gameplan that sounds pretty solid. He'll be a strong viewer favorite of the males (well, look at the competition). He seems like a genuinely good guy and may go the distance, but he may be dullsville for entertainment value and that's what matters.






34 - single
Chicago, IL
Meteorology student

This guy is so fulla himself he makes all our previous mirror-face types seem shy in comparison. This level of arrogance and bravado is almost always covering up something, and I hope he sticks around past the first week so we can watch the cracks form and find out what his damage is. I think he only signed up to get laid.






25 - single
Miami Beach, FL
Waitress

I guess we're supposed to shocked or titillated by having a lesbian in the house, and even though that's mostly all she talks about in her video, never forget what a heavy hand the editors have. Signs are promising that she'll be a star - she seems fun, funny, and genuine, she's had some mysterious tragedy, and she claims a big mouth and a temper - good HamsterWatching all around!






29 - single
Atlanta, GA
Loss prevention manager

If his bio & video were all we had on him, I'd say he seems a little boy in a man's body who's here trying to please his dad (Drew?) but his ultra-right-wing political stance adds a layer that's pretty sure to be a very early ticket home. He's liable to incite riots inside and outside the house when he gets political, but I hope he sticks long enough to get drunk and turn into Rick James for us.






25 - single
Miami Beach, FL
VIP cocktail waitress

She seems so utterly predictable and 'package' that I can only hope there's something here we aren't seeing - Mensa member maybe? No, I didn't think so either.. wait, I found it: in a travel show Nautical Angels she plays 'Action Angel'. She & Howie seem made for each other and if that happens, even Jase/Holly haters may want them back.








27 - single
Plano, TX
Arena football league dancer

She claims she has lots of people skills but calls her cheerleading fans 'weird, crazy people' on camera.. hmm.. not the best people skills there (nor great PR for the Desperettes). She seems like she might be fun and genuine, but she might also be a drip and a phony - chances are she'll fluctuate, which will be fun for us and drive them nuts inside. She has a rare pre-season invisible negative for making me have to re-code already to accommodate her photo re-take, but it won't count against her.






24 - single
Irvine, CA
Graphic designer

This guy's the wild card this year. Again, careful video editing makes him look like a religious zealot who will demand (and get) all kinds of special treatment, and rumors about him & Michael and him & James are rampant. But he seems a decent enough guy, intelligent, and more Americanized than most are giving him credit for. I hope he doesn't end up being a catalyst for BB6 becoming The Political Season - this is so not the venue - but it seems somewhat inevitable.






26 - single
Las Vegas, NV
Emergency room nurse

She seems smart, genuine, and likeable, and her job has probably given her more people skills and coolness under pressure than all the others put together. She is worried about not having privacy, so the combo of 13 roomies and 46 cameras will probably chip away at her slowly, gradually, and excruciatingly.






28 - single
Orange County, CA
Artist

I am already a little tired of so much travel-languages-artist talk from him, but maybe that's editing at work again. I have strong suspicions he's living off family money and may have deadly expectations (BB-wise) of people as a result. He doesn't seem quite as arrogant as Howie, but maybe it's just not as blatant. I don't really know what to think of him overall so I'll just wait 'n see.






33 - single
Parker, CO
Horse breeder

She's a clean freak and has already volunteered like a martyr to clean up after everyone. I think she's got some esteem and confidence issues that will only magnify in there, obviously. She seems pleasant enough, but may provide some BB1 Karen-like trauma for us. I think the identity of her pair is key in how she'll act and how she'll perform.






22 - single
Chicago, IL
Retail manager

Her stock's gone up net-wide since her video was released. She's cute, likeable, genuine, and funny. Others mentioned the pair twist in the edited 'news' video, but hers is the only interview edit that mentions it.. prolly cuz she is only one smart enough to realize hers isn't the only pair. I predict great things from her.



I love keeping tabs on the feeds during summer, and wish I didn't have to do this.. but the reality is it takes a ton of time that I can't really afford to give away. If you like the site and would like to help support it, please visit my sponsor links by clicking on the banners, or make a Paypal donation here. Please support other BB6 fan sites that you like, too - many many thanks!



This site isn't necessarily about who should win, who will win, who I'd be friends with, or who is cute. It's about watching hamsters: which ones are doing what and why, which are fun and which are dull. If they aren't entertaining, get rid of 'em! Thanks for encouraging my behavior..

that dingo