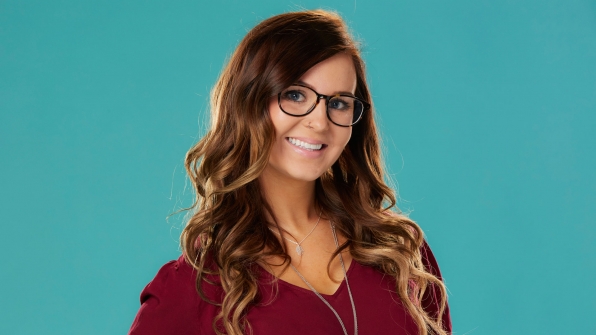 Age: 23
Hometown: Washington Township, MI
Current city: Washington Township, MI
Occupation: Nutritionist

Three adjectives that describe you
: Quirky, bubbly, and curious.

Favorite activities:
Cooking, reading, going on Reddit, watching Live Feeds, researching nutrition-related topics, photography, working out, and selling stuff on eBay.
Which past Big Brother cast member did you like most?
Ian Terry [from Season 14]—because he is so freaking attractive to me—played the type of game I would play, acted like how I would act in the Big Brother house (e.g. taking everything in, doing weird stuff around the house, etc.), and beat Dan [Gheesling].
He had great strategy in taking punishments and seeming weak in the beginning. I plan on having a four to six-person alliance that I will stick to. I also plan on letting other people blow up their own games and egging them on in the shadows.
Do you have a strategy for winning the game?
To win as many competitions as I can and, when I win HOH, to take out someone I see as a threat. I plan on being friendly with everyone and pretending this game doesn't mean the world to me. I plan on passively manipulating people and giving them reasons to follow my suggestions.
I will also potentially be in a showmance, if I think it helps in the game. I want to take on all the punishments I can and appear weak while still winning competitions. I want a solid alliance to take to the end, but, secretly, have a better relationship with a few of the people.
My life's motto is…
"Be underestimated." I want to be smarter than people think I am, stronger than people think I am, etc. It gives you the upper hand!
What would you take into the house, and why?
My FitBit to get in those 10,000 steps a day, my favorite stuffed animal, which is a basset hound beanie baby, and a heated blanket because I'm always freezing
Twitter
-
another Twitter
Instagram
Reddit
Snapchat: michelle.meyer