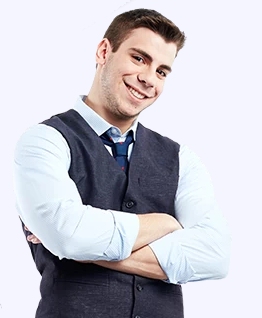 The outspoken brothers from Ottawa will play as one houseguest, and these charmers plan to do whatever it takes to win.
Age: 20
Hometown: Ottawa, ON
Occupation: Student
Describe yourself in three words:
Nick: Old soul, Charismatic, Outgoing
Do you have a strategy to win Big Brother Canada?
I am a good social player and will try to make friends and make people comfortable. Phil: And I will babysit and make sure he doesn't run his mouth too much. I will be making all of the competition and strategy decisions. Nick: I will be trying to pull favours around the house and if my brother comes through with a business deal, I will have already laid the groundwork.
If you could take one thing inside the house, what would it be and why?
My car: a 1982 Volvo. I'll be bored in there and I like to work on my car. I know I couldn't drive it, but if there was a garage and I could work on it, that would be perfect.
Brain vs. Brawn. Which challenges, physical or mental, do you fear most?
Brain. I have a terrible memory – I have had a few too many hockey concussions that really make that hard. I'm good with puzzles and problem solving. With memory stuff, I'm doomed.
If you won, how would you spend the $100k?
I honestly think I'd just put it away and try and use it down the road to get myself set up for the future. I definitely wouldn't blow it on a Nissan Skyline or something. That's my dream car but I'll wait a couple years until my money grows more. Then I can really afford it.
Who is your Big Brother Canada idol and why?
Jon Pardy (BBCAN Season 2). I just see myself in him. He's a total goof and that's how I want to do it too. I don't want to be a master game player, I just want to be liked by people and get them to vote for me at the end.
True North strong and free. What is your favourite thing about Canada?
The people for sure. I've been all over the world and we just have the best, nicest people.